Best 5 Copilot Alternatives and Competitors
Manage your projects and clients using FuseBase!
Start now
As the great philosopher Forrest Gump once said, "Life is like a box of chocolates, you never know what you're going to get."
And the same can be said for client portal software, which is why it's important to explore all of your options. And if you've landed here, you're probably a Copilot user or at least you're looking into websites like it. So listen, while Copilot (formerly Joinportal) offers a variety of useful features for service-based businesses (and it might be great for some!), it most definitely isn't a perfect fit for everyone.
So in this article, we'll dive into the top five Copilot alternatives, so you can find the perfect match for your business needs without having to play a game of software roulette.
What is Copilot and What are Its Main Drawbacks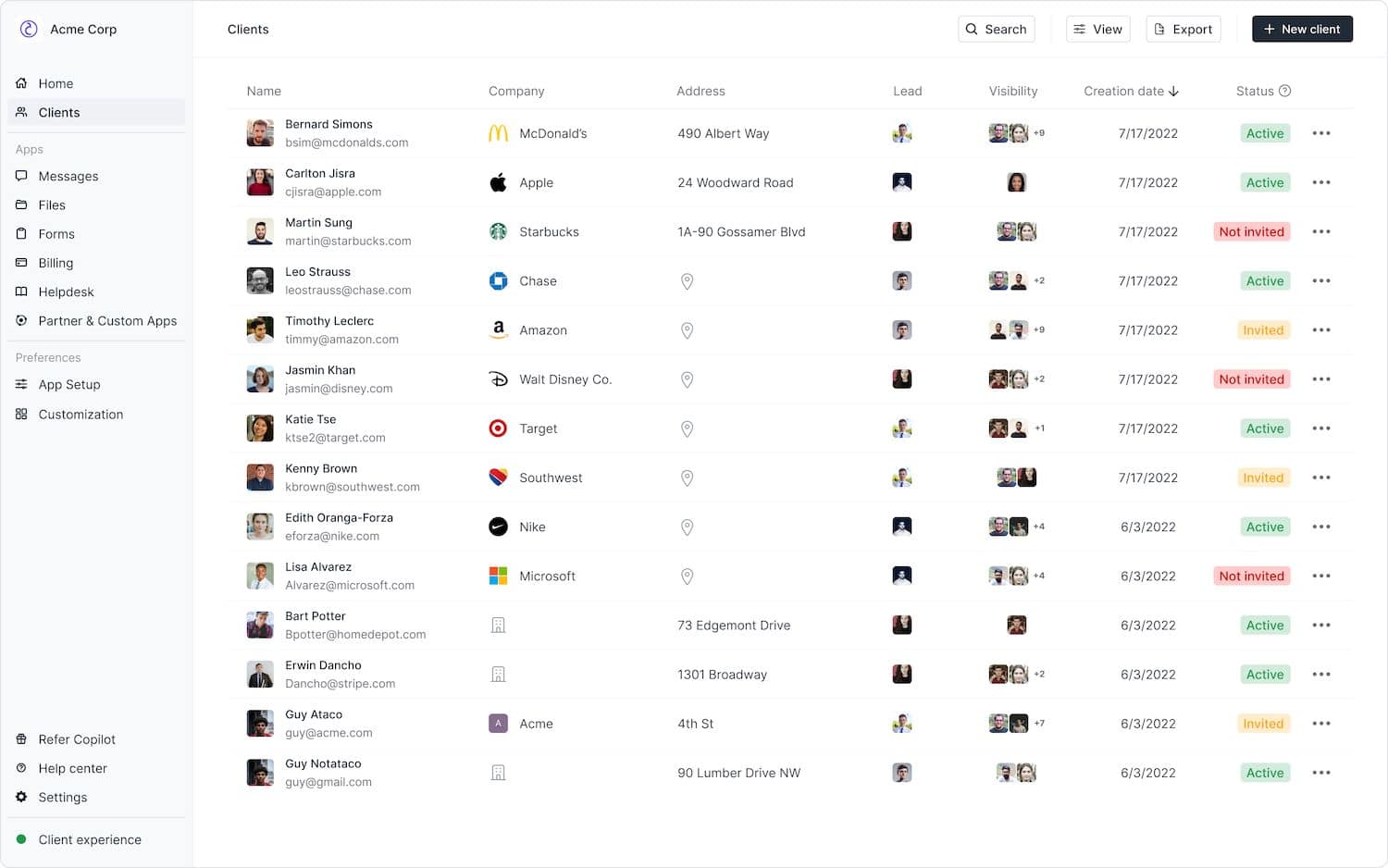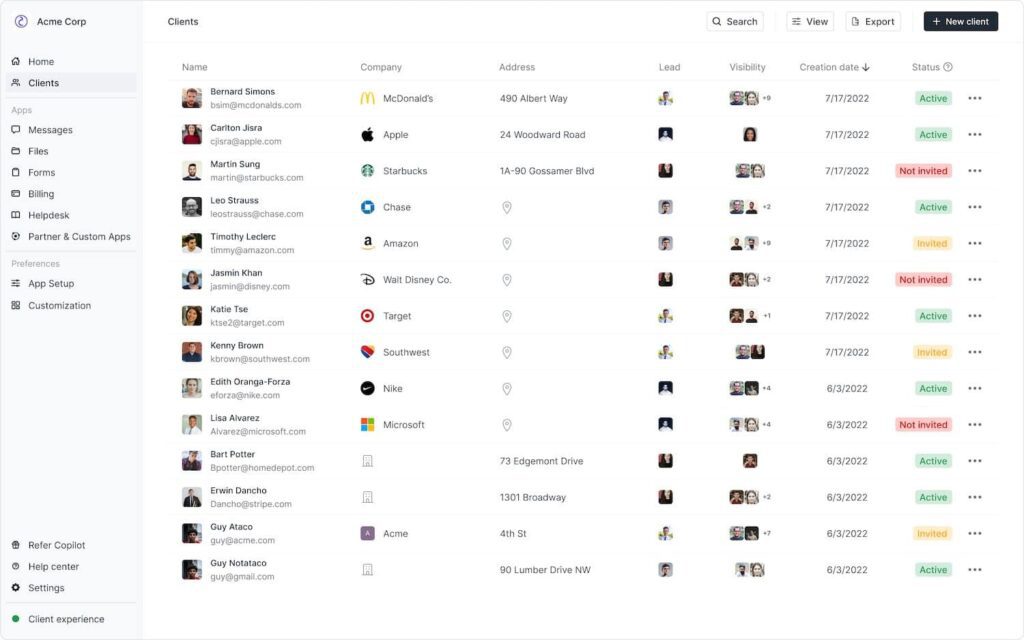 Copilot (previously called Joinportal) is a comprehensive software for service-based businesses that centralizes client communication and project management in one app. It offers a range of features, including messaging clients, creating custom invoices and subscriptions, sharing files and forms, and creating help desks or knowledge bases with text, images, videos, and embeds.
However, all that glitters is not gold, and many users have expressed concerns about the following Copilot drawbacks:
Copilot does not offer a native desktop or mobile app, which may be inconvenient for any user who likes app accessibility to work offline or on the go.
For users who are not tech-savvy, programs like Copilot may have a steep learning curve due to the software's wide range of features and customizable options.
Companies looking for payment integrations may be disappointed with Copilot's limited options, which can hinder payment processing efficiency.
Although Copilot offers many features, some basic functionality is locked behind higher-priced plans, restricting accessibility for smaller businesses on tight budgets.
So carry on reading because we're sure you will find your best Copilot alternative in our curated list below.
Read more posts on this topic:
Top 5 Copilot Competitors You Should be Looking at
There are many Copilot alternatives on the market worth exploring. So in this section, we'll help you save some time by taking a look at the top five Copilot competitors that are similar yet better than Copilot in some way or another. So let's get the ball rolling!
1. FuseBase (formerly Nimbus)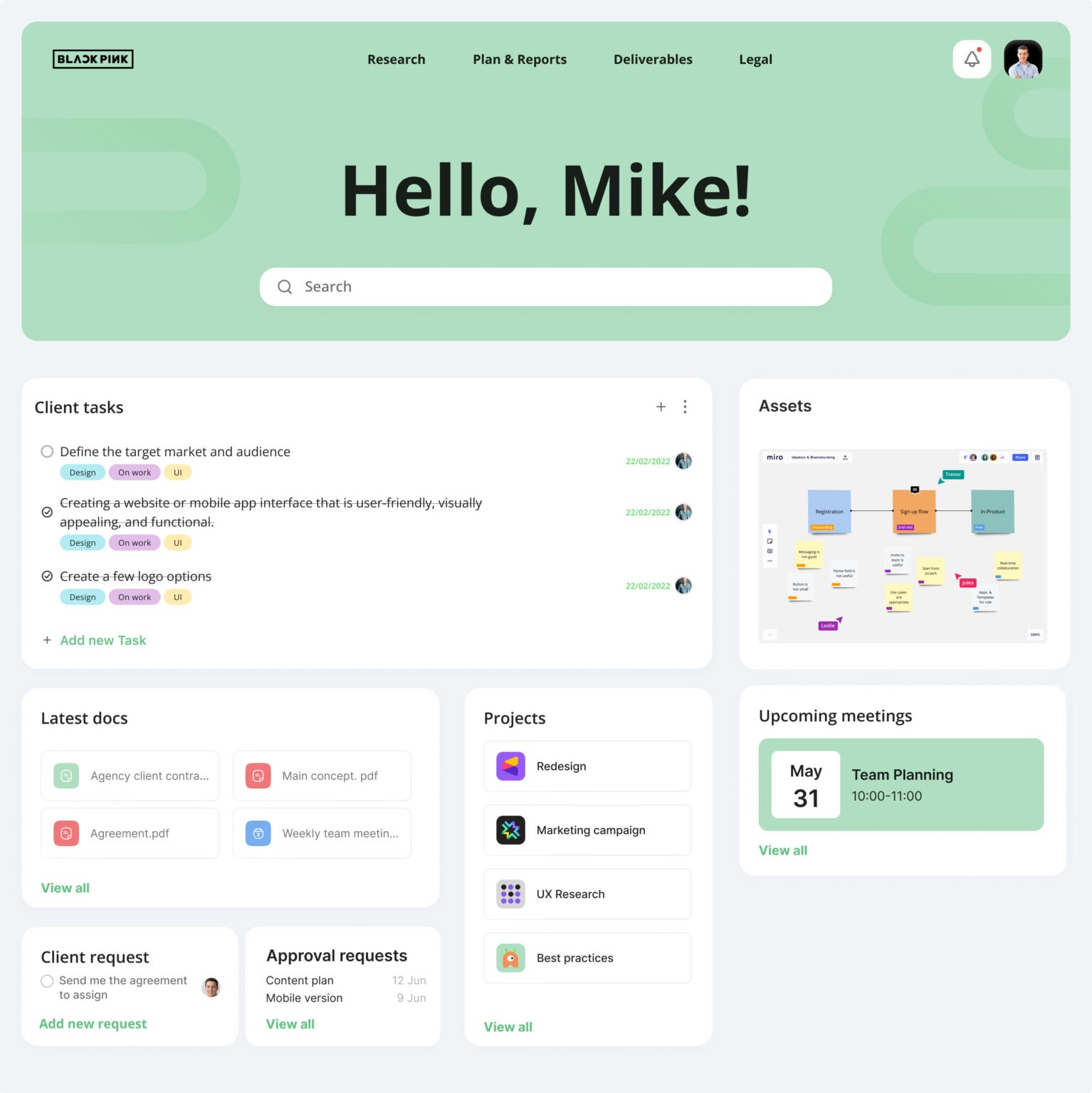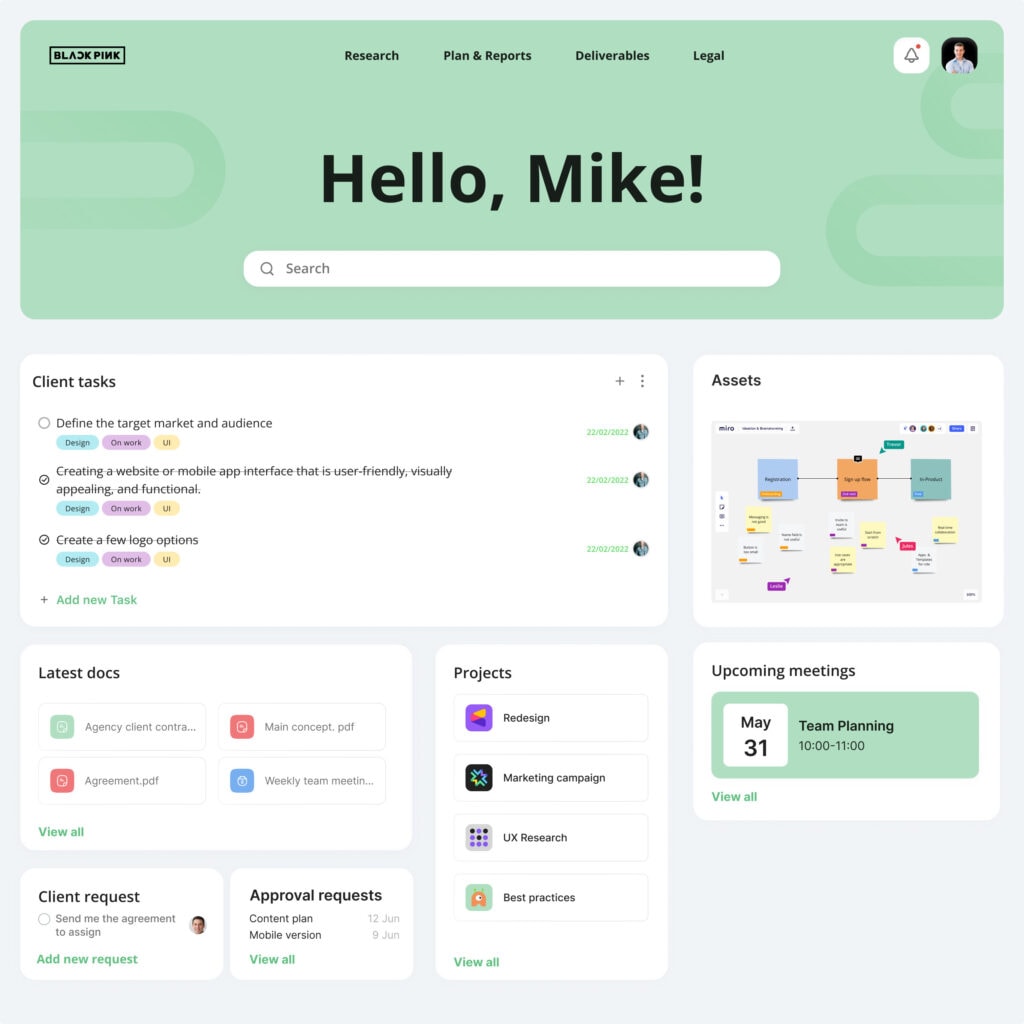 Paid plans start at: $9/month
Capterra: 4,6/5
G2: 4,6/5
FuseBase (formerly Nimbus) is a strong contender among the different Copilot alternatives, especially for users looking for seamless client portal management. This Copilot competitor offers an array of user-friendly tools to facilitate various aspects of business, including content management, team and client collaboration, and real-time communication. With FuseBase, businesses can easily create visually appealing customer portals customized with a personal domain and synced with the platform. The process is dead easy, and you can have your customer portal up and running in just a few minutes! 
2. Plutio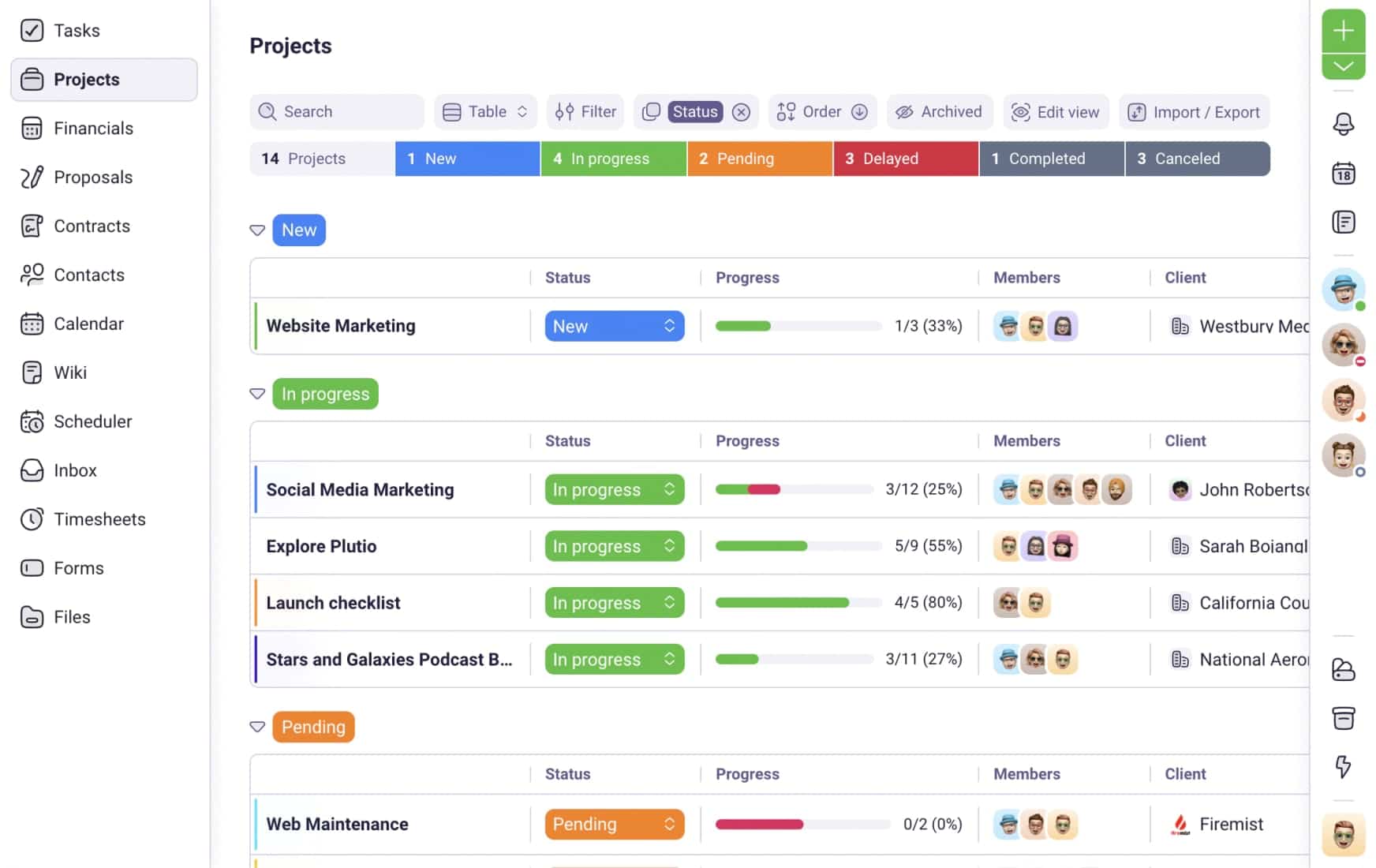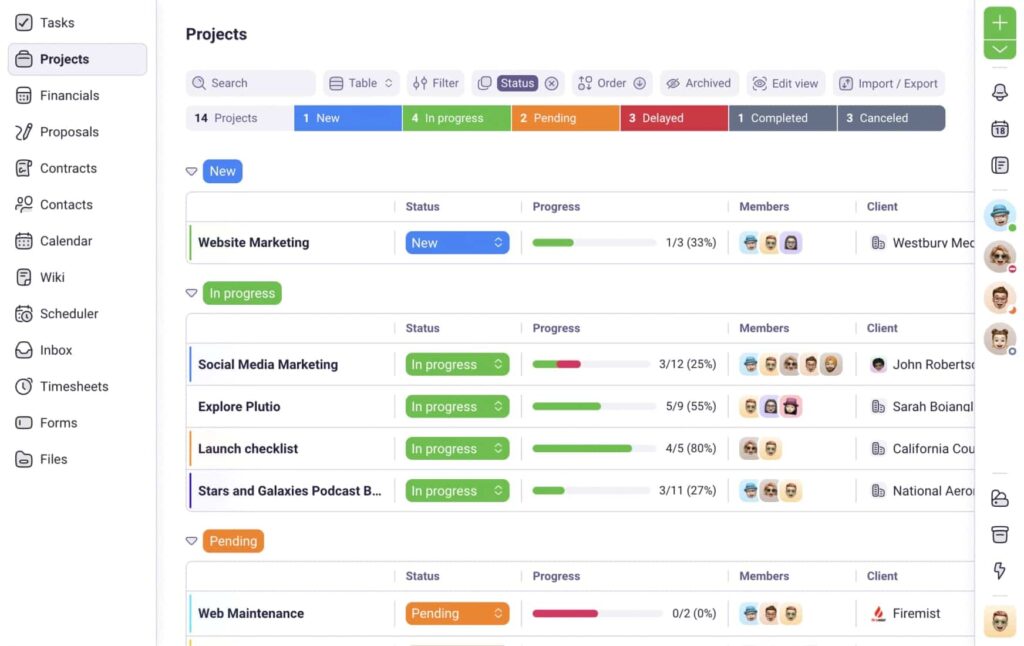 Paid plans start at: $19/month
Capterra: 4,6/5
G2: 4,5/5
Plutio is a comprehensive project management platform that provides an all-in-one solution for businesses. The software offers a range of features, such as task management, time tracking, invoicing, team collaboration, and client management, making it a great option for freelancers, small businesses, and larger companies alike. With Plutio, businesses can create customizable dashboards, collaborate with team members, communicate with clients, and streamline their workflow, all from a single platform. Although this is one of the youngest Copilot competitors, it is also one of the most promising. Apps like Plutio prove that there is still room for great Joinportal alternatives on the market.
3. SuiteDash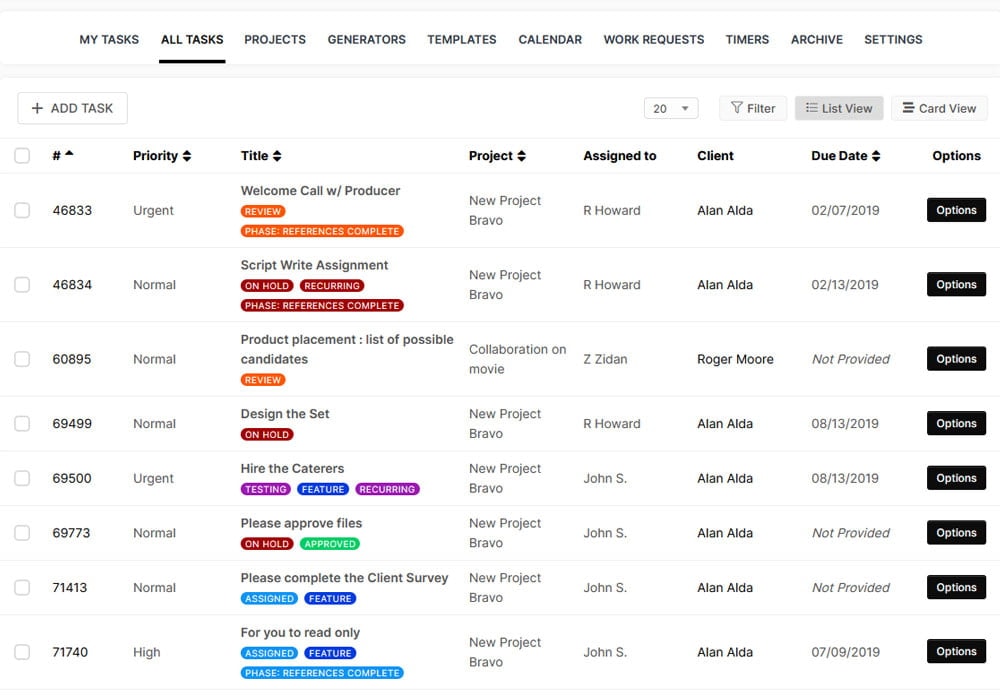 Paid plans start at: $19/month
Capterra: 4,8/5
G2: 4,8/5
SuiteDash is a versatile and customizable platform that provides a comprehensive set of tools for businesses to manage projects, clients, and workflows, equivalent if not superior to Copilot's. The software is feature-rich, offering a range of functions such as task management, invoicing, time tracking, customer relationship management, and team collaboration. SuiteDash stands out for its flexibility, with businesses able to tailor the platform to their specific needs, branding, and workflows, being able to replace Copilot from the get-go. The main issue with SuiteDash is that having so many features can be slightly overwhelming for the user.
4. Clinked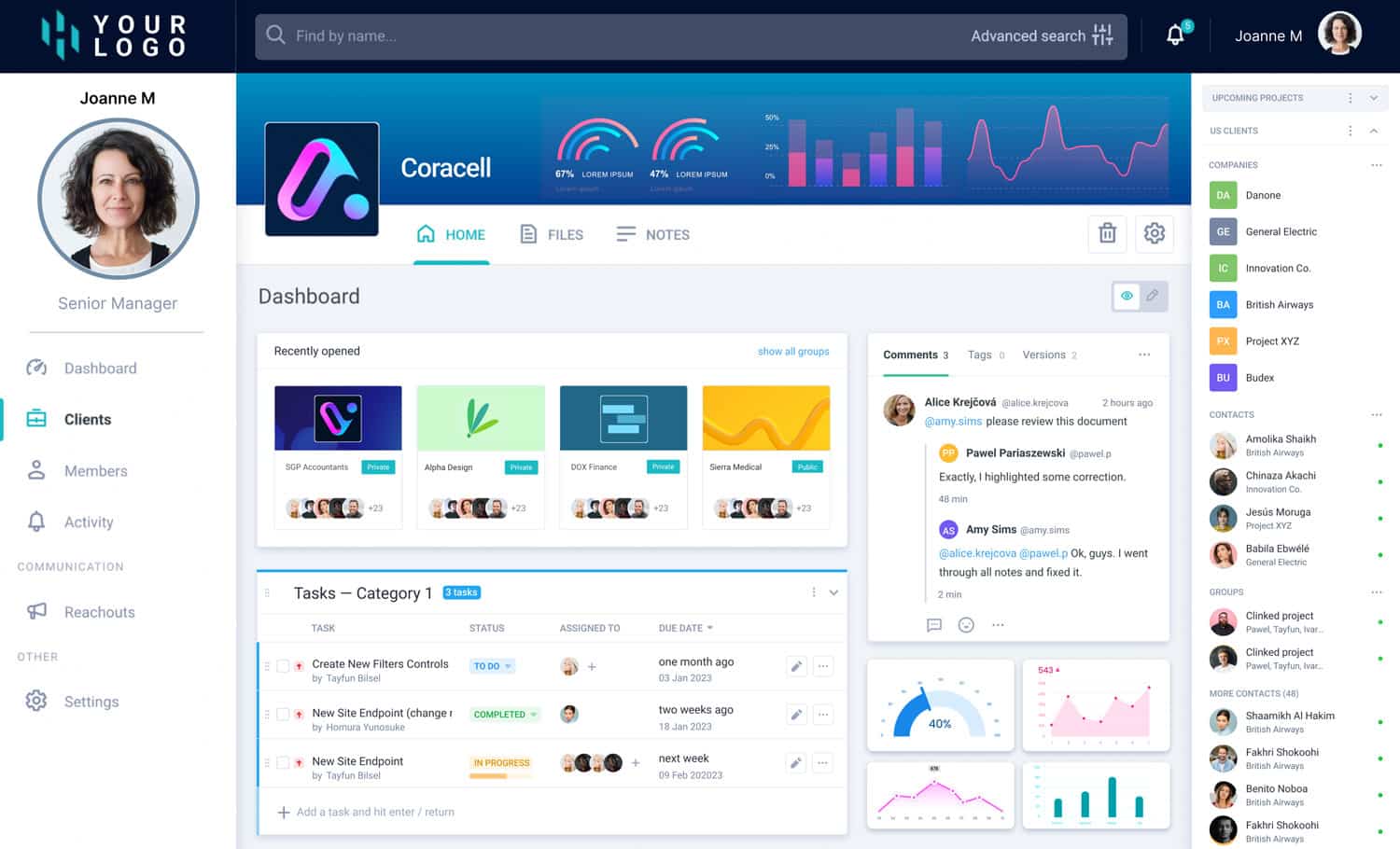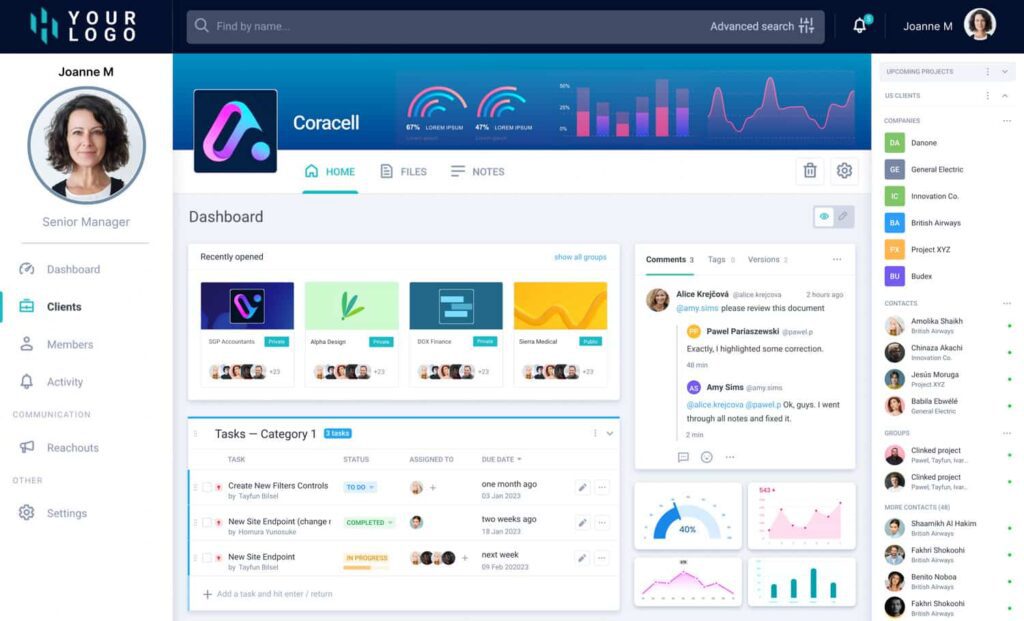 Paid plans start at: $64/month
Capterra: 4,8/5
G2: 4,6/5
Clinked is a cloud-based collaboration platform that provides an all-round solution for project and client management. As one of the best Copilot competitors, Clinked offers a number of interesting features, ranging from secure file storage and management to customizable branding and task management, with the added convenience of a mobile app from which to work on the go. The only downside of an app like Clinked is that it may come a bit costly to some.
5. Flowlu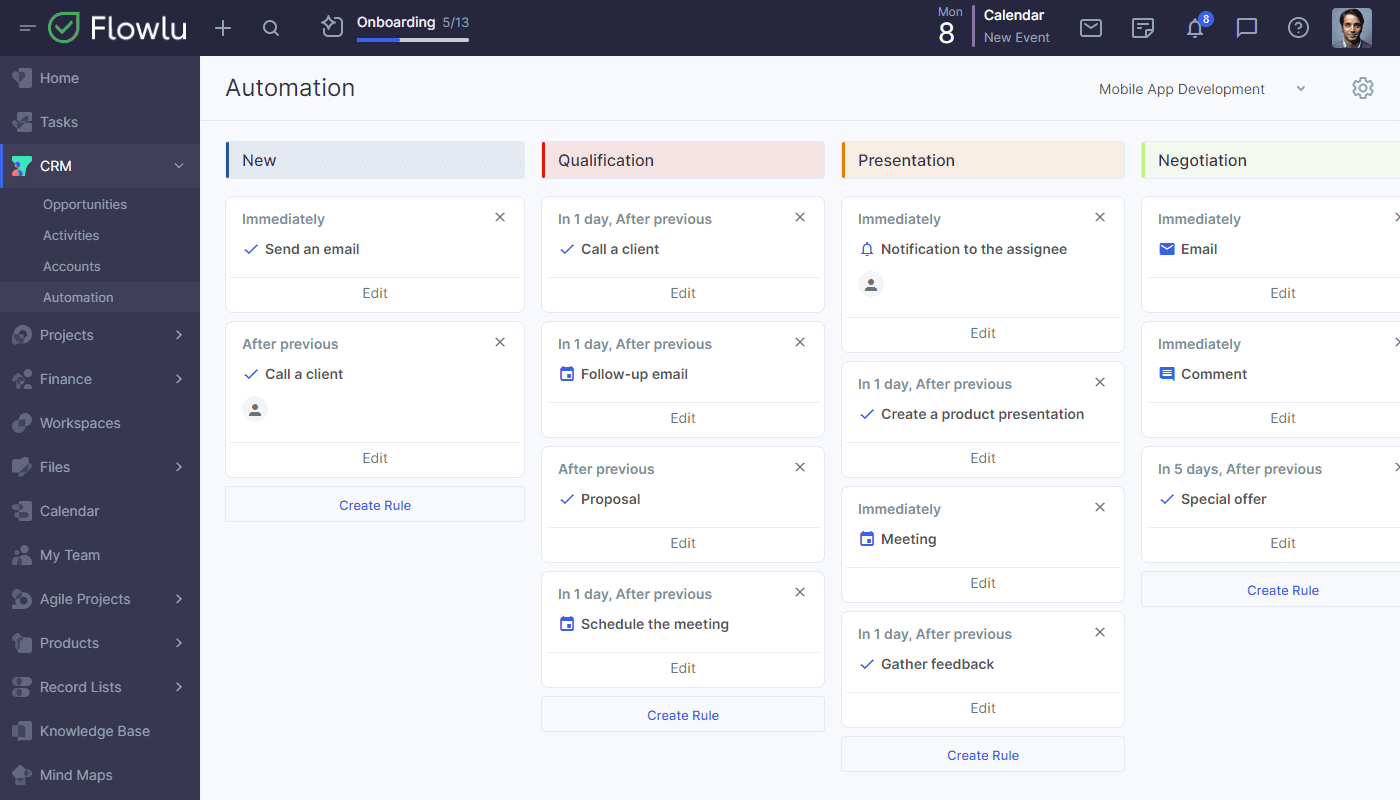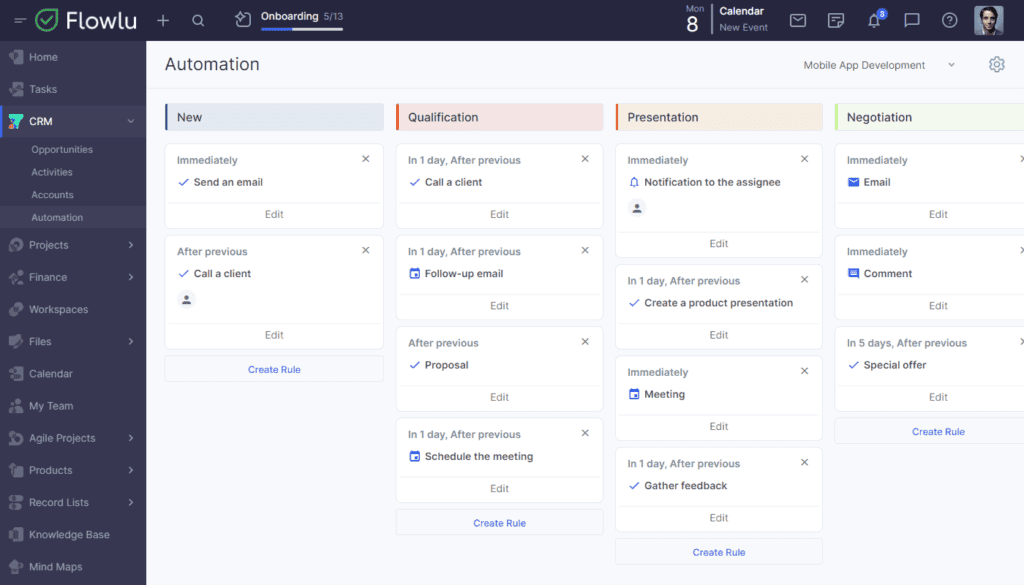 Paid plans start at: $29/month
Capterra: 4,8/5
G2: 4,7/5
Flowlu is an online CRM and project management software with client portal that offers a range of features to boost business efficiency and collaboration. The platform provides tools for project management, team collaboration, time tracking, resource management, and accounting, making it a comprehensive solution for small to mid-sized businesses. This Copilot substitute makes it easy to customize projects, delegate tasks, manage clients and track project progress.
Give FuseBase a Shot Today
If you're looking for a Copilot replacement to build client portals, just go ahead and create an account today with FuseBase (formerly Nimbus). Enjoy our free trial, no credit card is required! FuseBase offers all the tools you need to create and manage exceptional client portals, providing a robust platform for businesses like yours looking to streamline their client portal management from one central location. From Internal Workspace, the superdocs and content management app, to Nimbus Capture and Nimbus Clipper, which allow you to grab content from the web or create walkthrough video tutorials, FuseBase has it all to be one of the best Copilot alternatives on the market. Stop thinking about it and jump on the FuseBase wagon now.
Streamline your client portal management witn FuseBase Portals!
Check out the FuseBase Twitter page to get the latest news and updates!
Disclaimer
Parties other than FuseBase (formerly Nimbus) may provide products, services, recommendations, or views on the FuseBase (formerly Nimbus) site ("Third Party Materials"). FuseBase (formerly Nimbus) is not responsible for examining or evaluating such Third Party Materials, and does not provide any warranties relating to the Third Party Materials. Links to such Third Party Materials are for your convenience and do not constitute an endorsement of such Third Party Materials.
Previous post
Top 5 Moxo Alternatives to Improve Your Team Collaboration
Next post
Maximizing Your Business Efficiency with Vendor Portals