A new version of Nimbus Note for Windows has been released. A number of curious changes have been made.
Download Nimbus Note for Windows – https://nimbus.everhelper.me/nimbus-note-windows.php
Changing note creation date
So far we do not offer the possibility of sorting notes manually (we are still working on it :)), while situations when you need to change the position of a note on the general list are common. For this very purpose we added the possibility of changing creation date for any note. Just open Note Information, click on the creation date and you will be able to change it using the convenient calendar.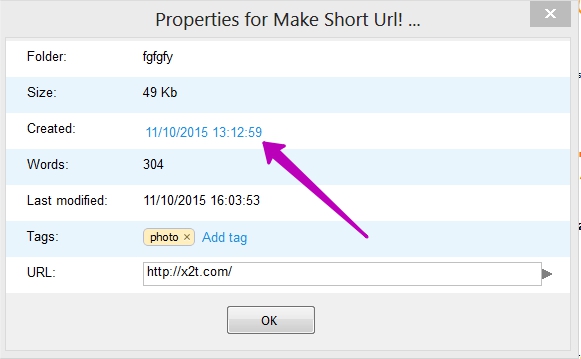 Importing documents from Open Office
Open Office is an open free alternative to Microsoft Office that millions of users around the world had a chance to appreciate. Among Open Office products there is a Microsoft Word alternative – Writer. The format Writer works in is known as ODT. A new version of Nimbus Note will let you import ODT documents and work with them as if they were regular notes. Images are imported along with the text.
Manual sorting of folders and tags
Now you can decide on the way folders and tags are organized yourself! Select mode Resort by user and drag folders/tags to wherever you need them. Please note! This option is beta and for now only works within Nimbus Note for Windows.