In Nimbus Note, you can apply different actions not only to separate pages, but also to group of pages.
Nimbus Note for Web #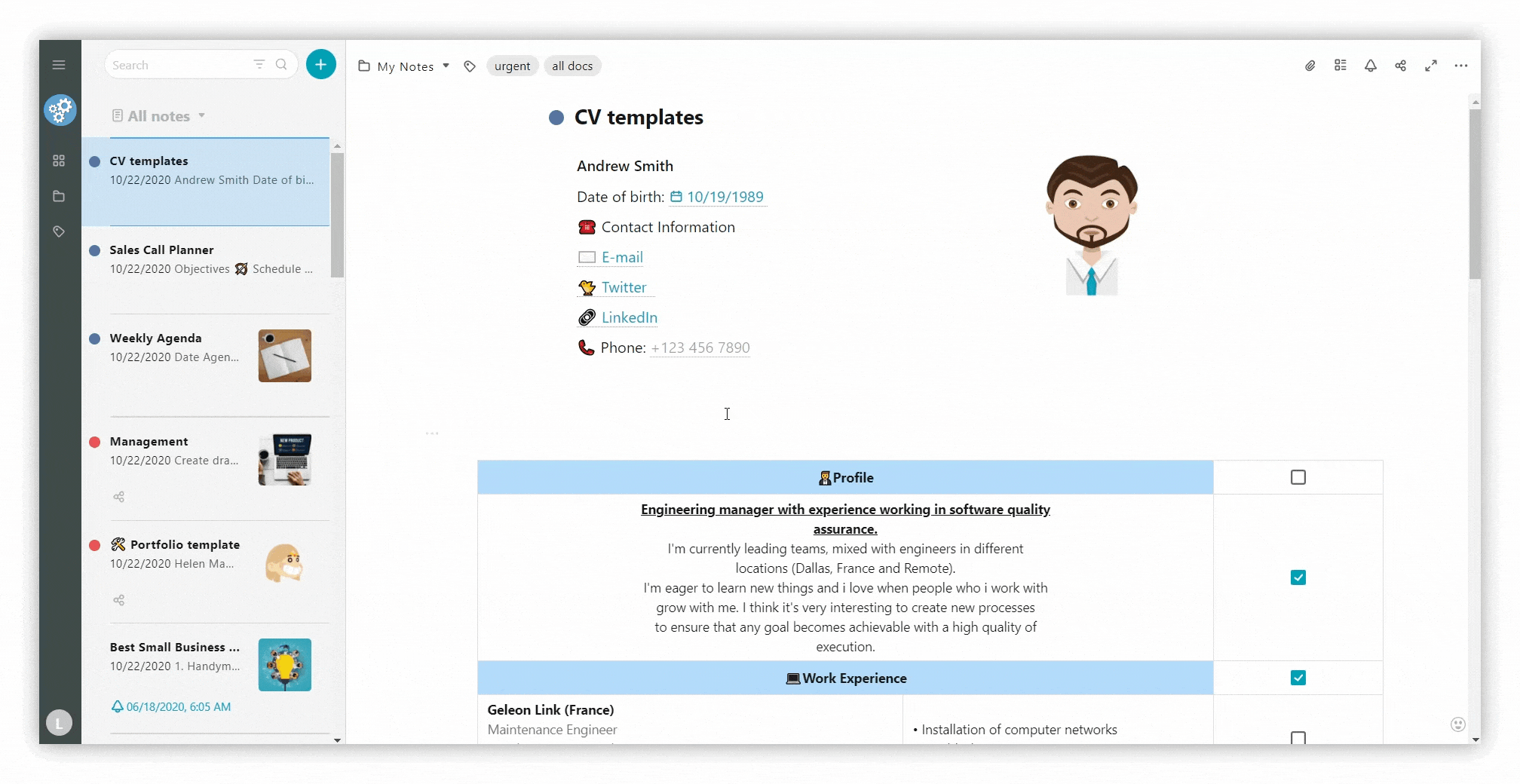 To select a group of pages follow these steps.
Click on CTRL and hold down the button while selecting desired pages.
Next, select the desired action:
Change folder
Set tags
Select Color
Add to favorites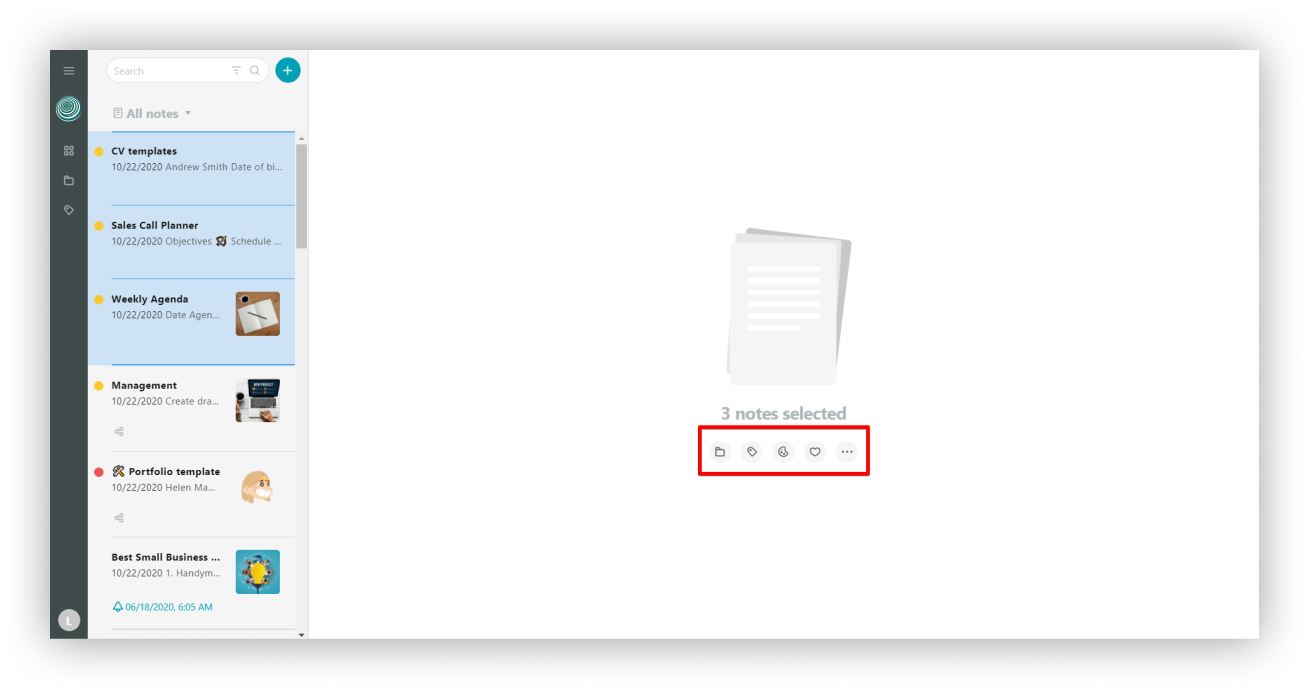 You can use the three dots icon to:
Duplicate
Copy/Move to other workspace
If the organization or workspace is your personal one, then you can move the pages; otherwise, you can only copy them.
Delete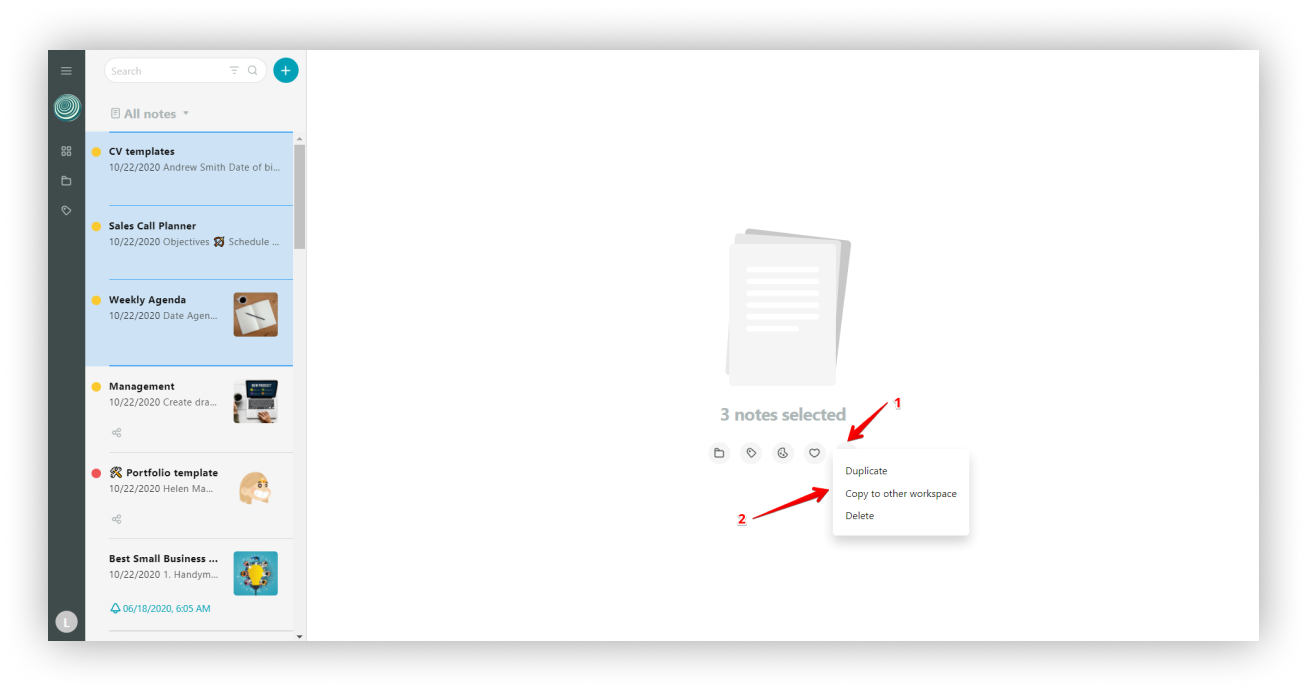 Nimbus Note for iPhone #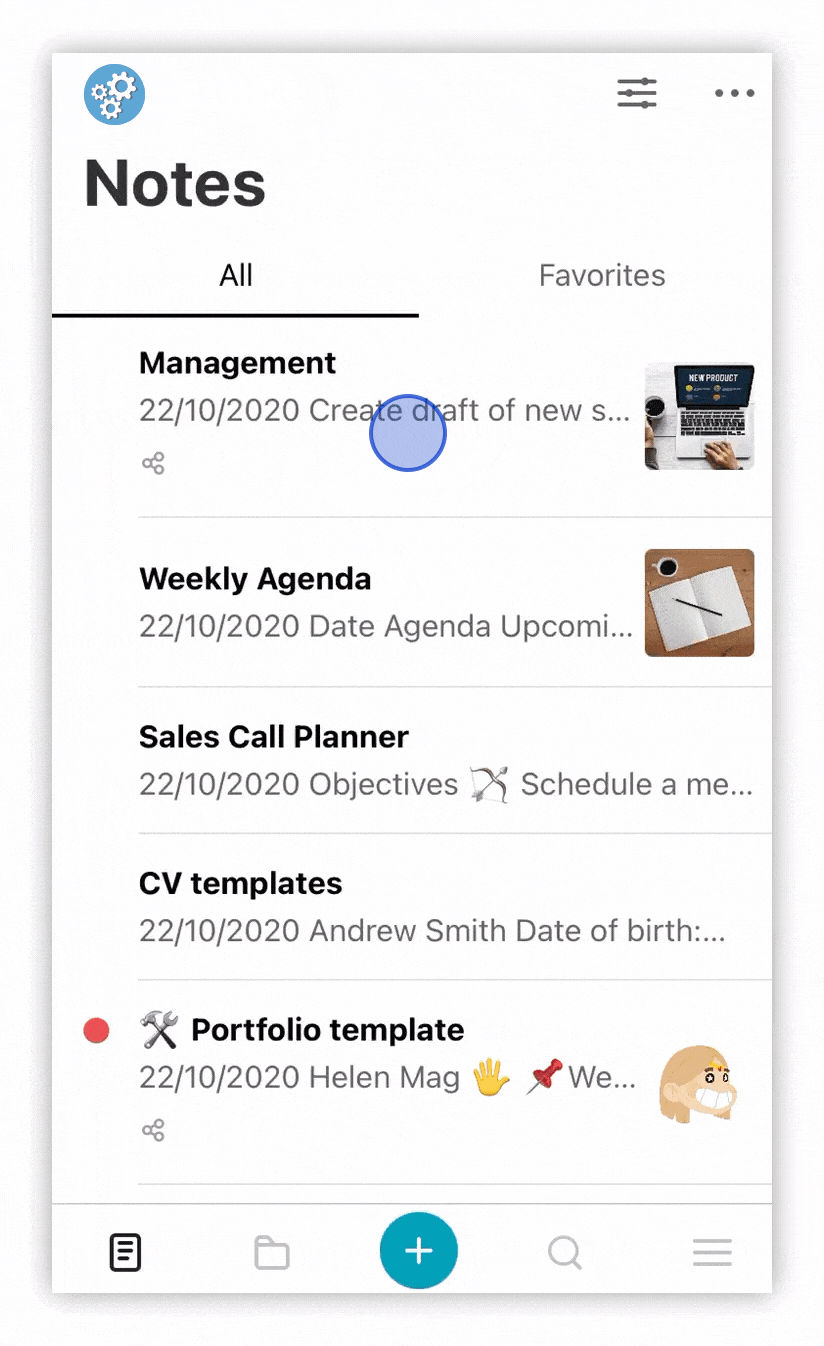 In order to perform a group operation on iPhone, you need to do the following.
Long tap on a page.
Choose Select page and then select the desired pages.
Next, select the desired group operation:
Change folder
Set tags
Select Color
Add to favorites
Delete