Build an organized team space in Nimbus Note. Create dedicated workspaces – one for each project, team or client.
Figure out how your team works #
Before you create any pages, it's worthwhile to think about how you want to structure your team. Nimbus Note provides a highly flexible organized environment for most structures you can imagine.
For personal use or small teams #
To organize information properly, you need a good filing system. In addition to searchable tags and nested folders, Nimbus Note allows you to organize your pages into Workspaces.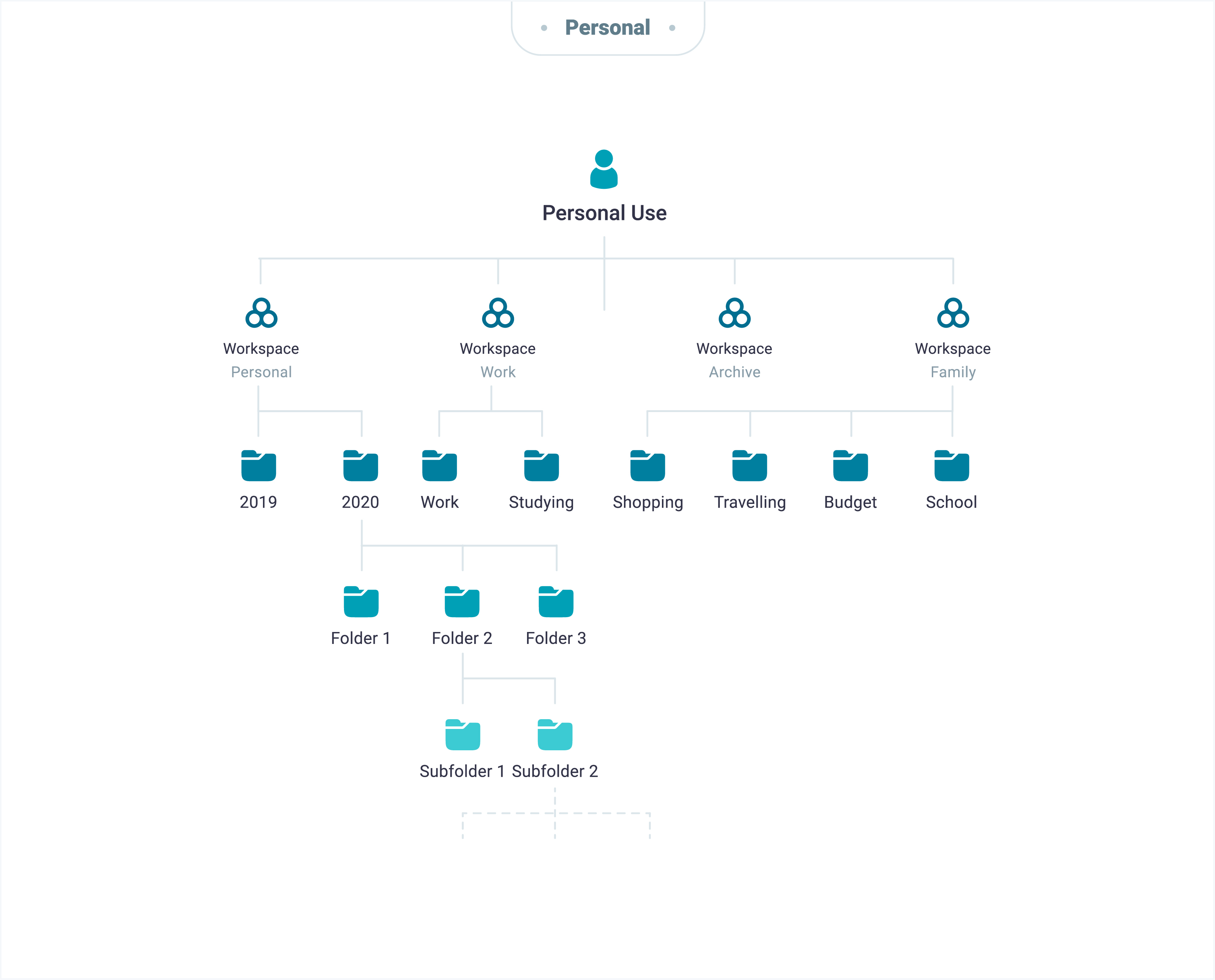 Note: There is one workspaces available for the Free plan and three workspaces for the Pro plan.
To create a workspace, click on the workplace drop-down menu and select New workspace.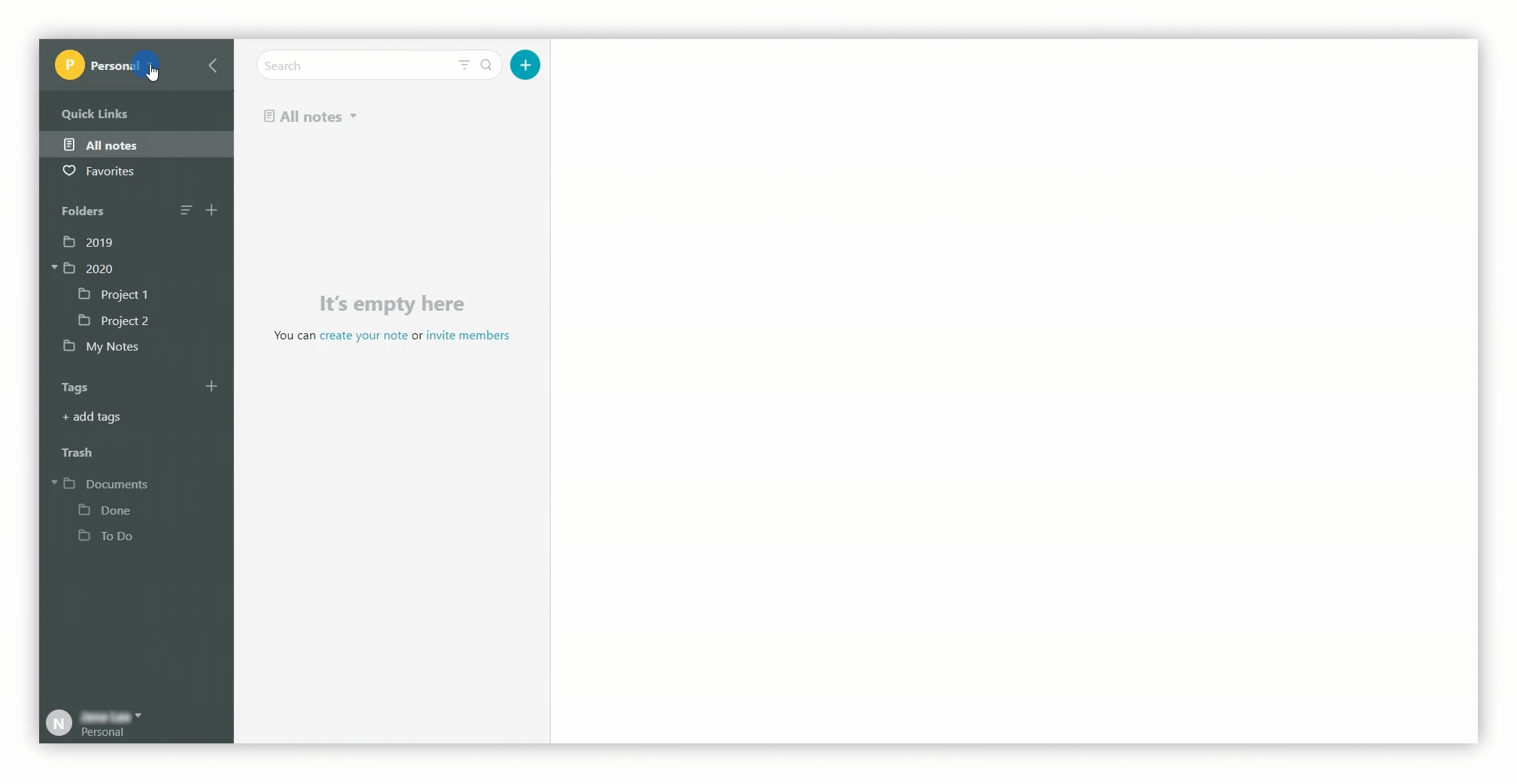 Invite members #
You can add members to your organization with Nimbus Business subscription.
Find out more about the Nimbus Business plan >>
Folders in your workspaces #
Nimbus Note is built around workspaces to help organize your life or work categories. You can create workspaces for personal use, hobbies, and projects.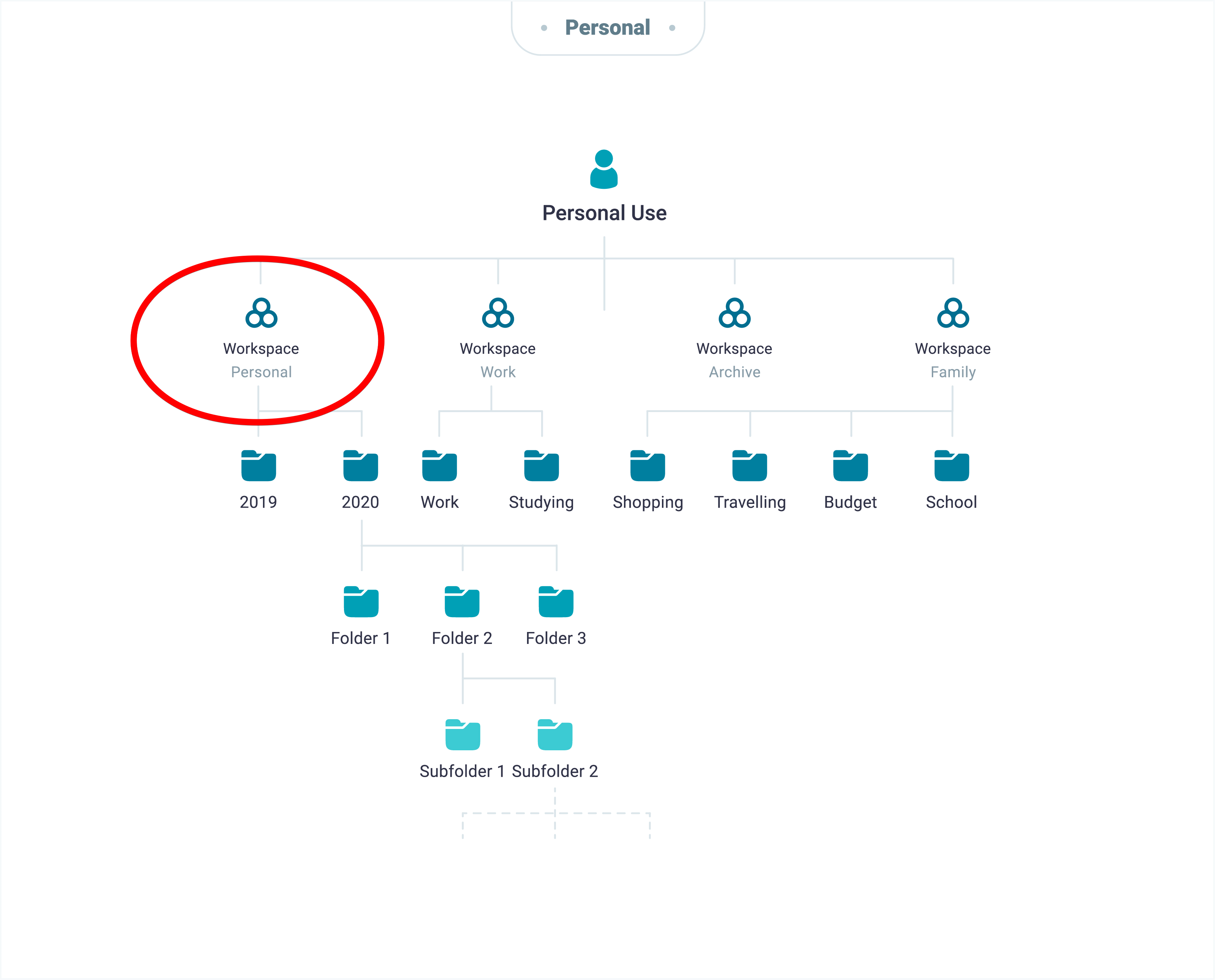 Each workspace is independent, with its own pages, folders, reminders, and members.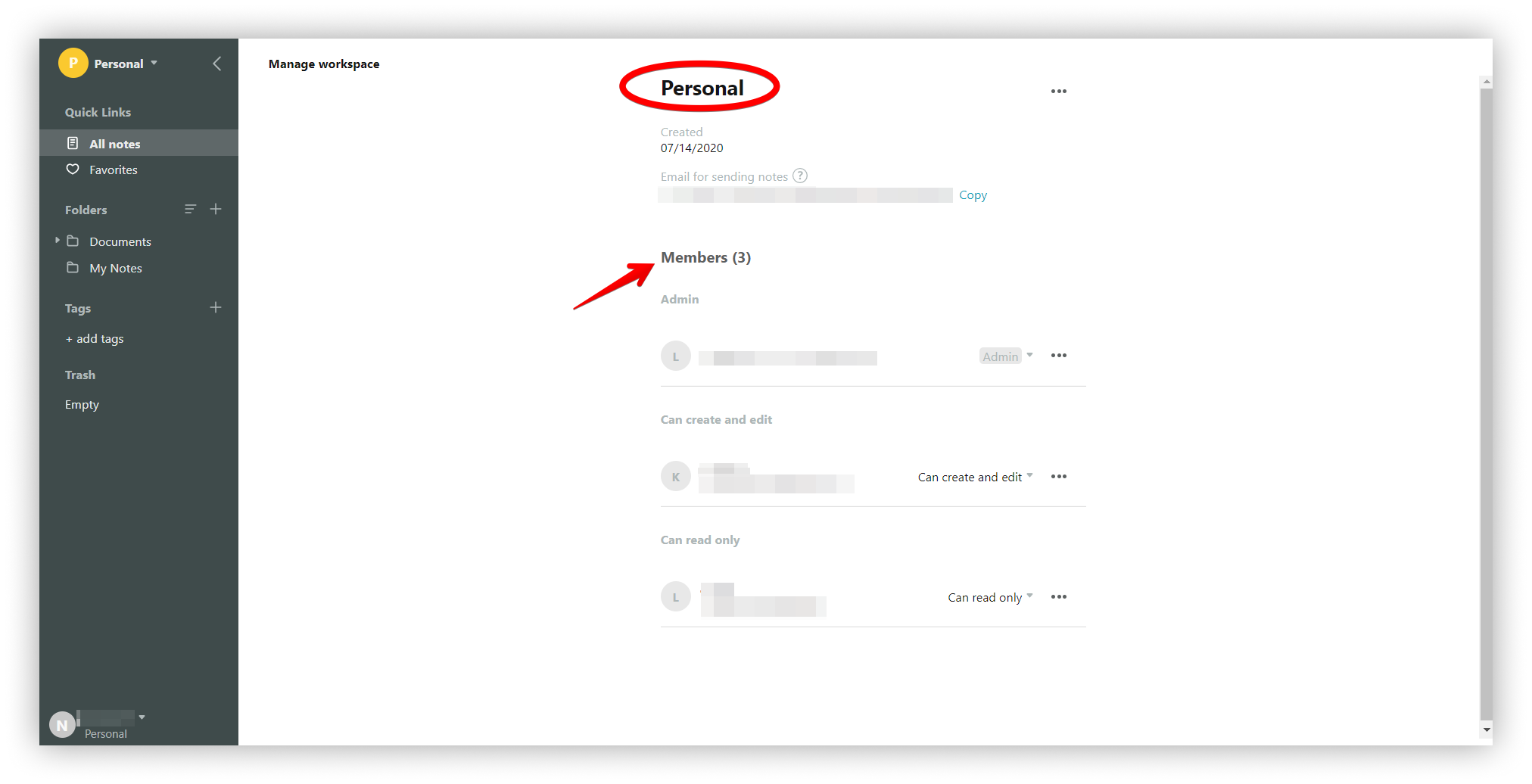 Nimbus Note allows you to organize your pages into folders and subfolders. Add as many nested subfolder levels as you need.
To create a folder you need to click on +.
To create a subfolder you need to click on + next to the folder for which you want to create it.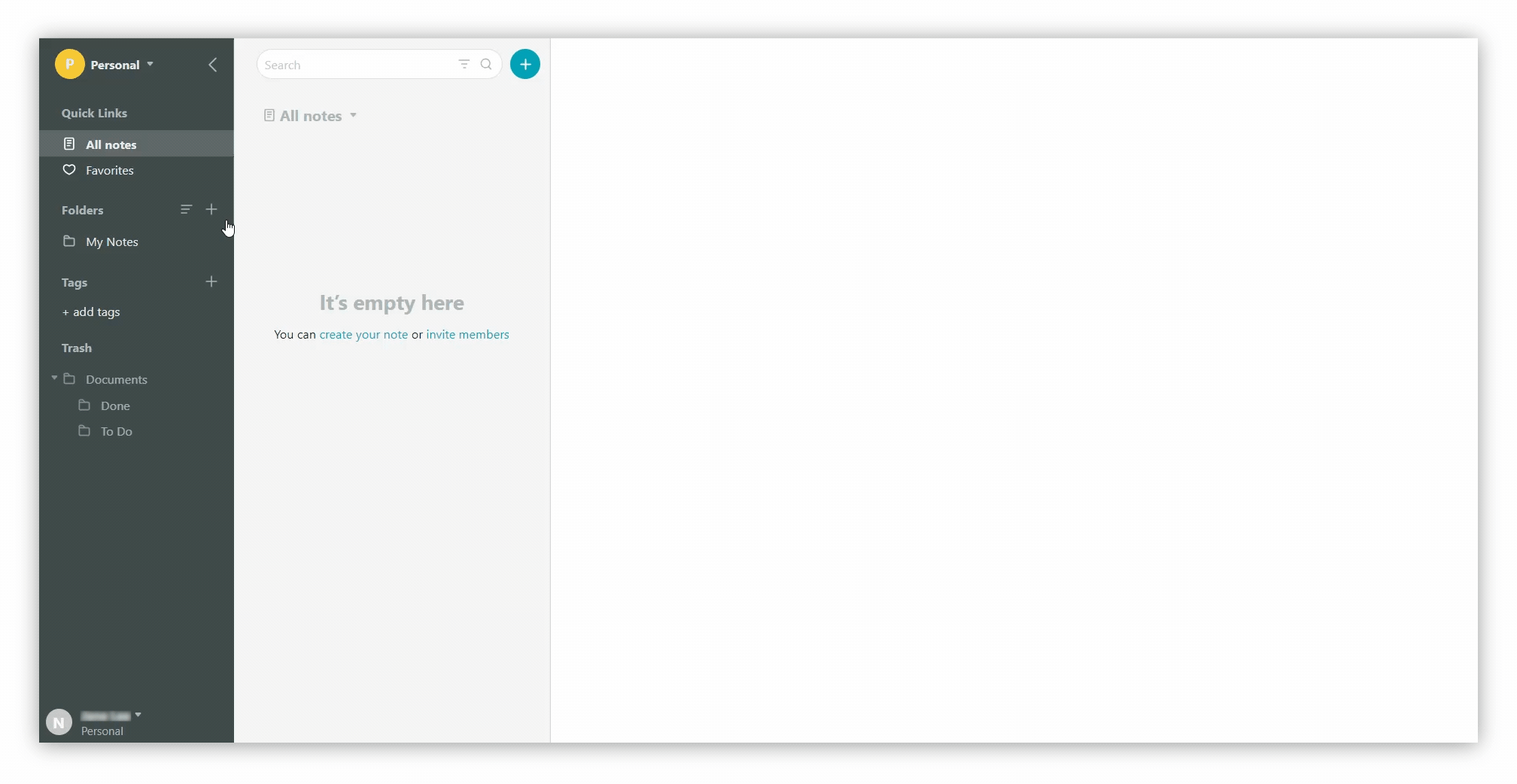 Add color to pages/folders #
With Nimbus Note, you can set a color on any of your pages and folders. This feature is convenient when you can't remember the exact name of a folder, but you remember its color.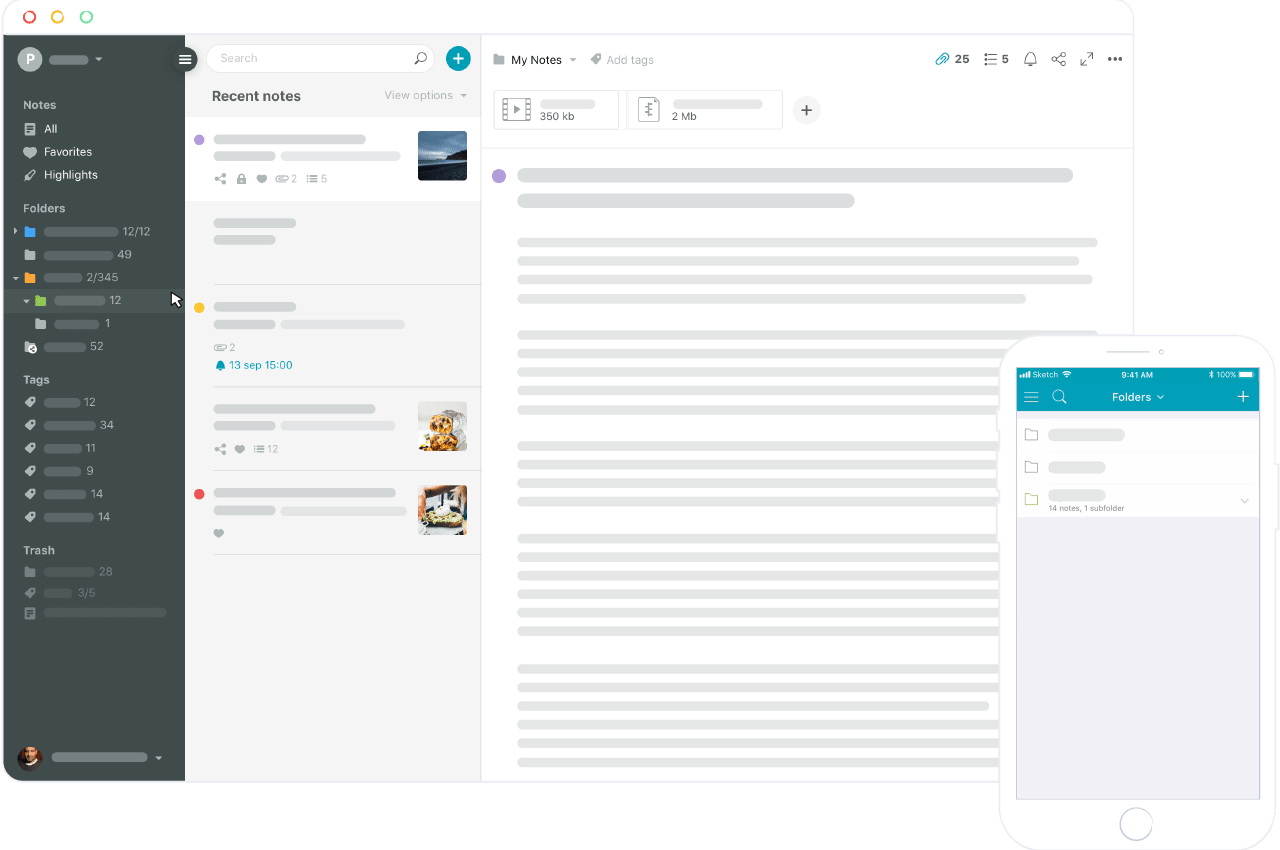 Tag your pages #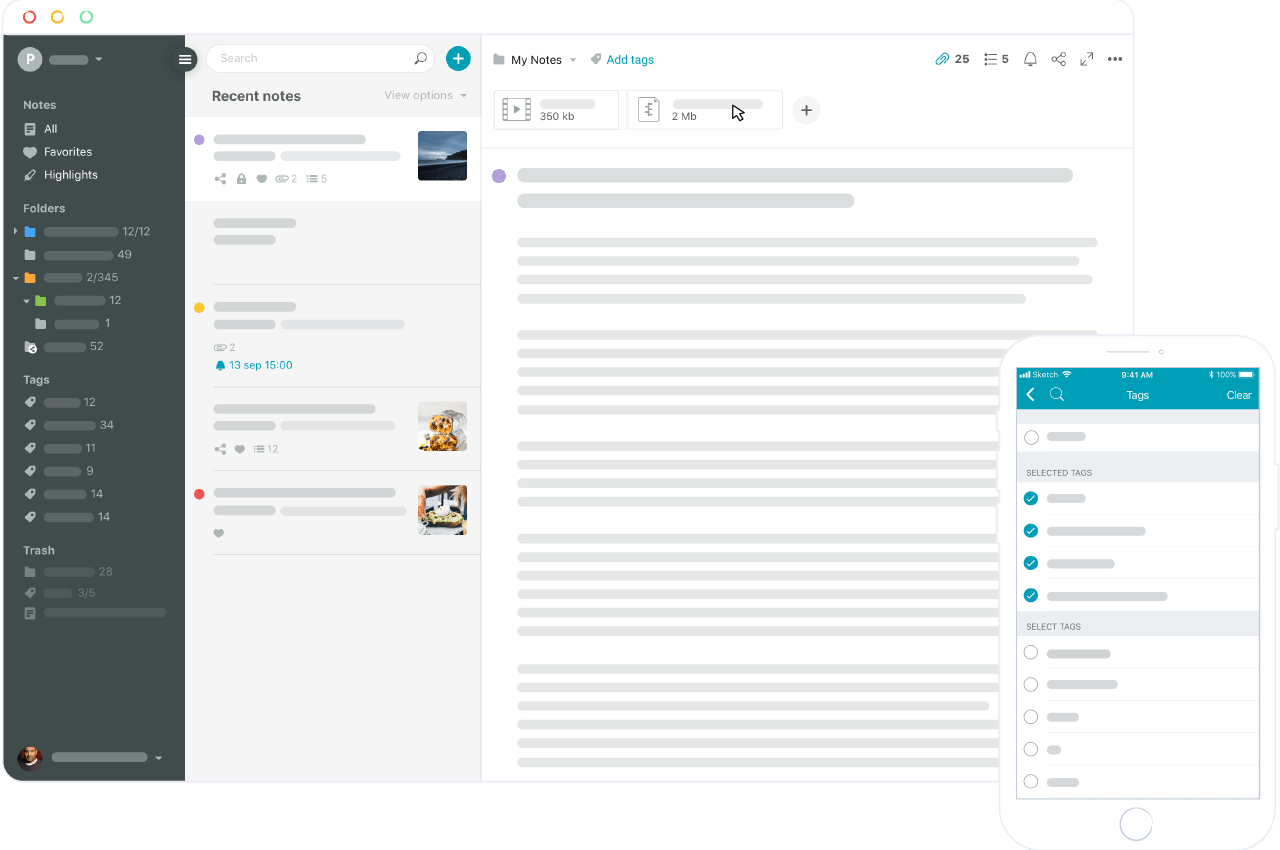 In addition to workspaces and folders, tags help you categorize and organize your pages. To do that, just give a name to a tag and then apply it to pages anywhere in Nimbus Web.
To create a tag you need to click on +.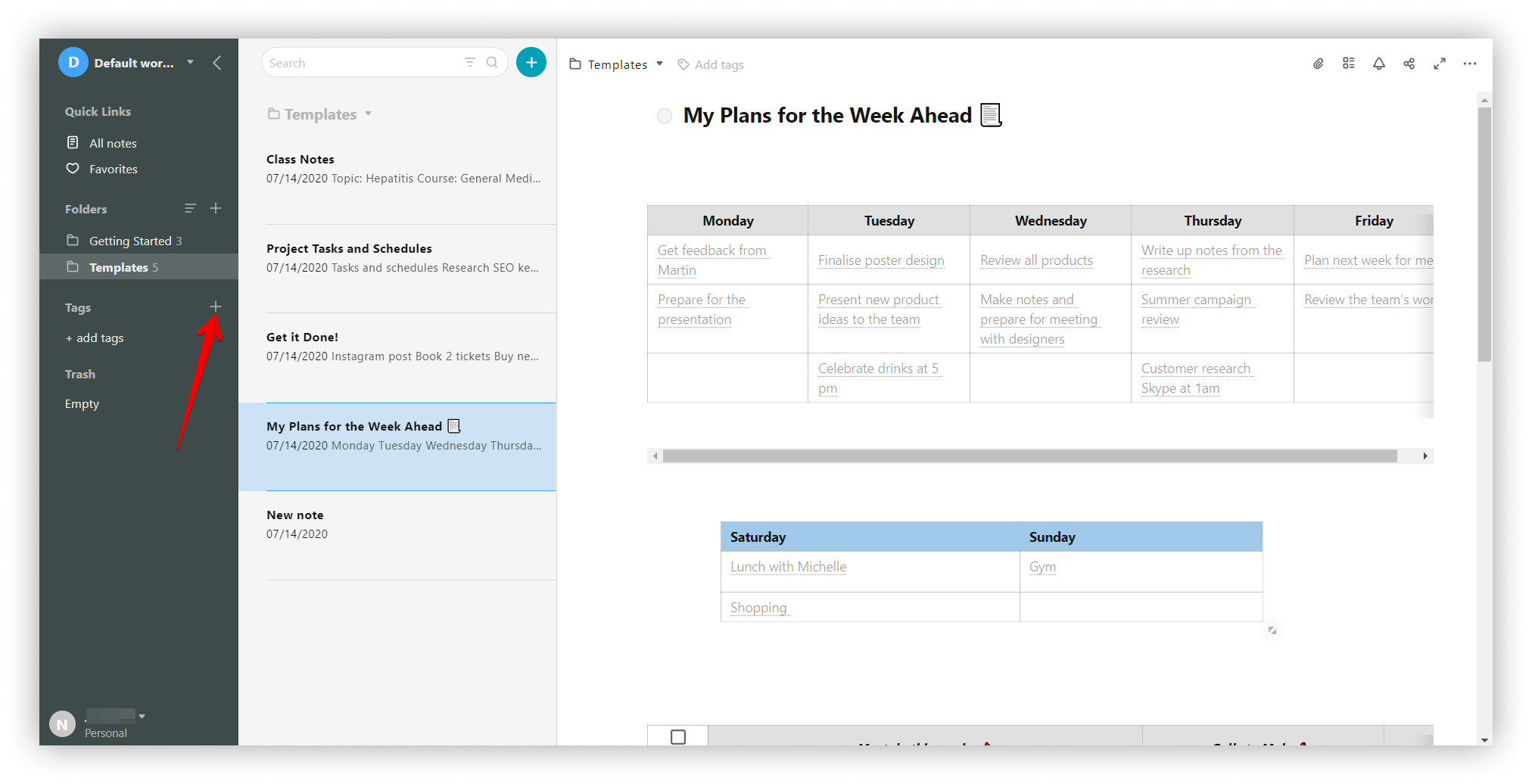 Trash #
Pages and folders that you delete will be moved to Trash.
Deleted pages and folders will be kept in the trash until you empty it.
You can always restore deleted pages or folders from the trash. Simply right-click on the page/folder and choose Restore.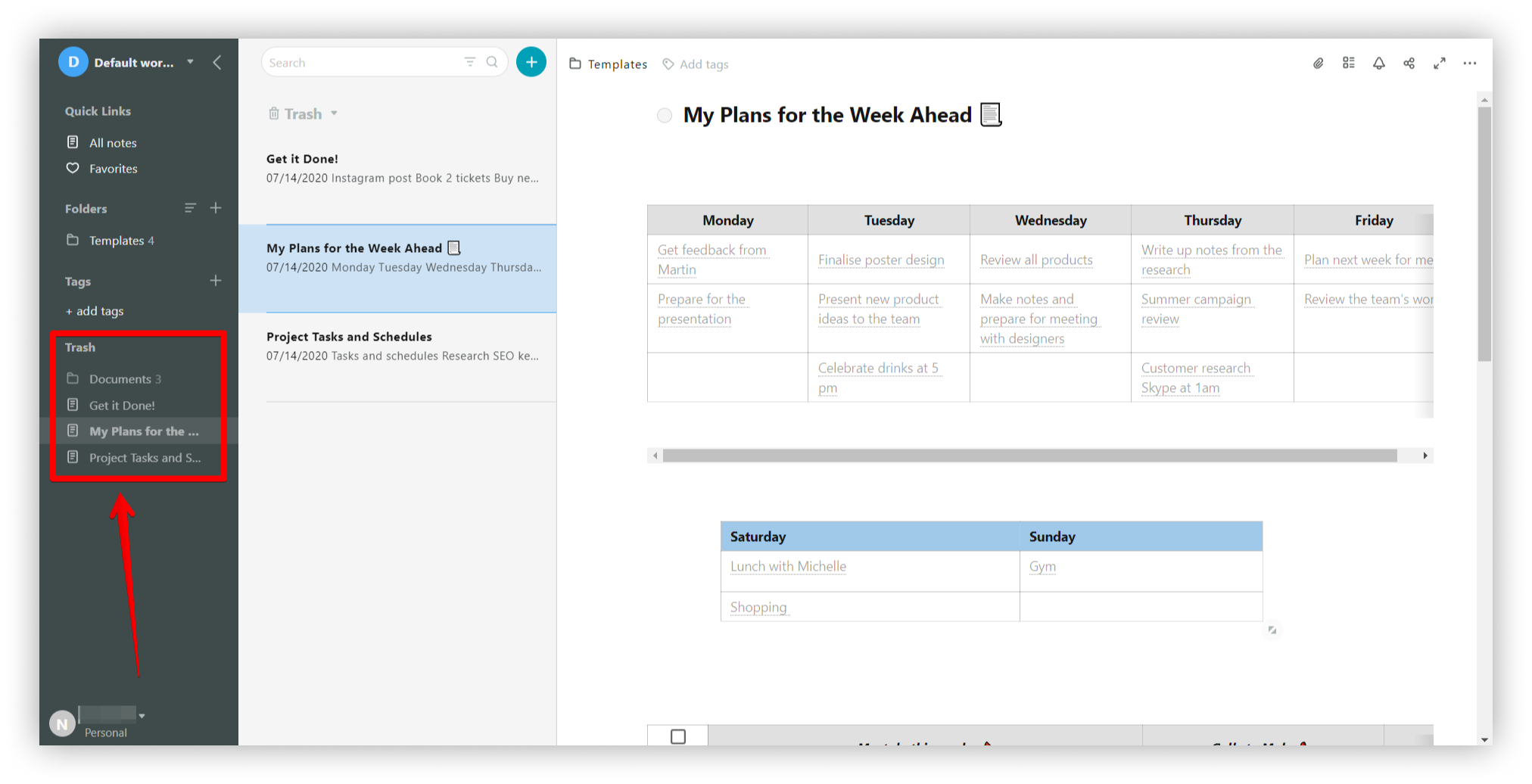 Related guides #
Read more about creating a new page
Read more about manage workspaces
Read more about share pages and folders