With Slides.com, you can create a presentation with Nimbus Note public pages.
Log into your Slides.com account (or create a new account).
Create a new presentation or open an existing one.
Click on Add Iframe.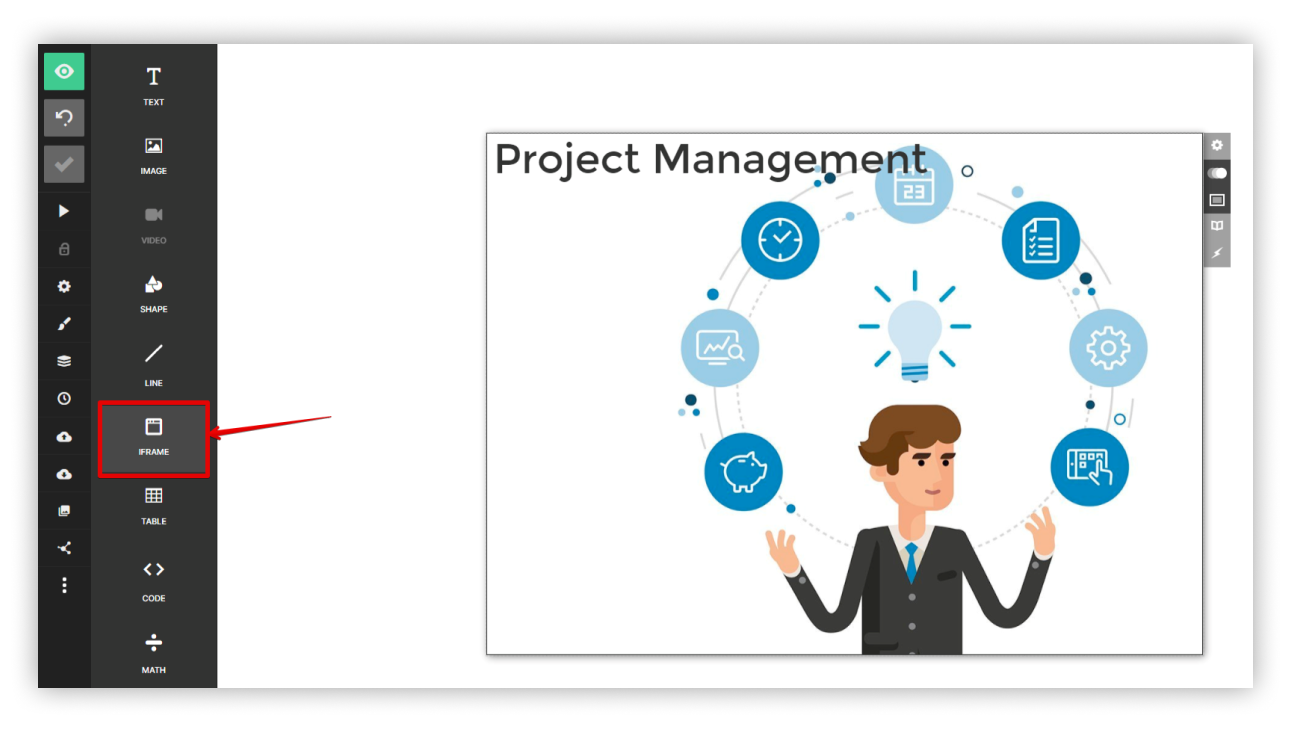 Open the desired Nimbus page and make it public.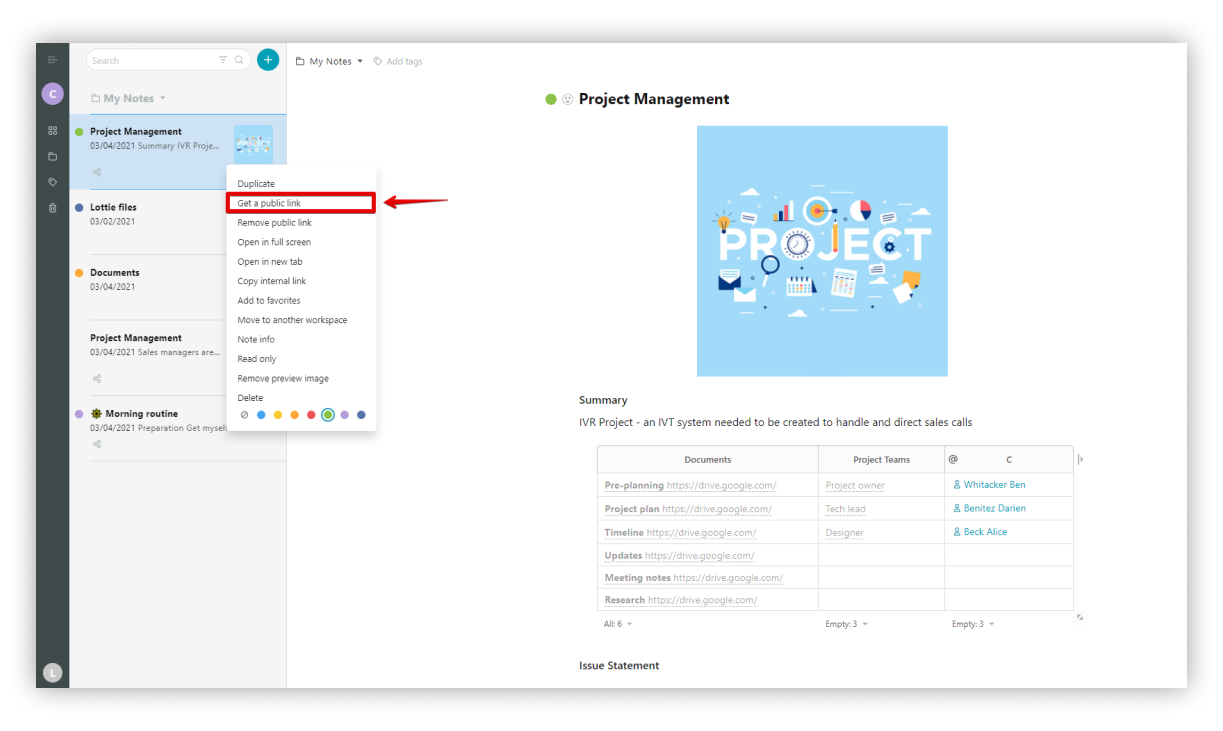 In the public link dialog, select Embed and copy the iFrame code.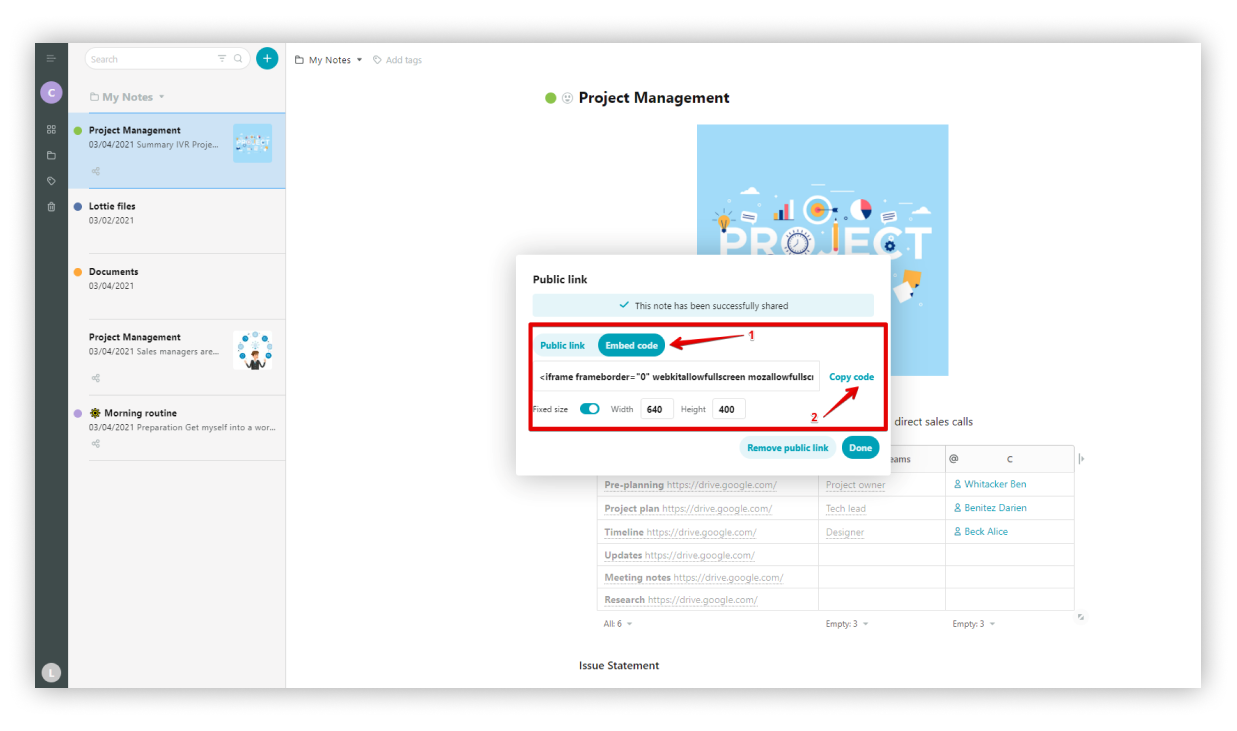 Add the copied code to Slides.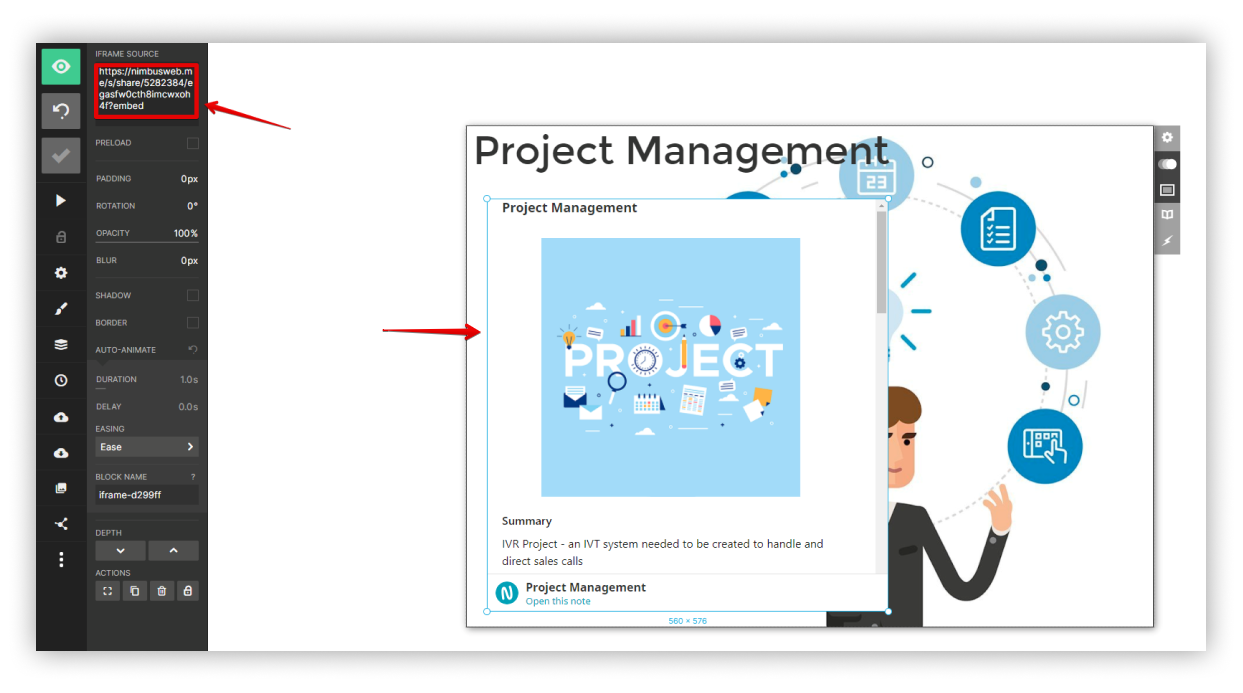 For the frame that appears, you can also change the size.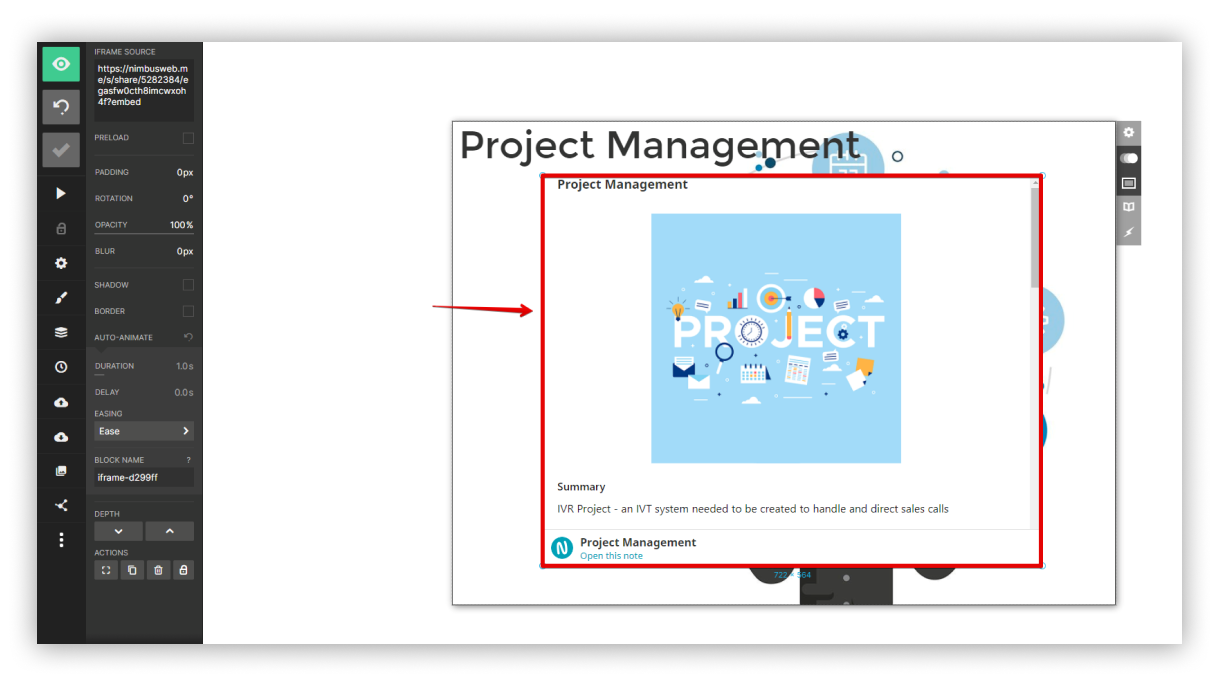 Next, you can add embeds to other slides, and then share your presentation.