How do I copy an embed code from Airtable? #
You can add tables and databases of the https://airtable.com service to Nimbus Note, and it's very easy to do.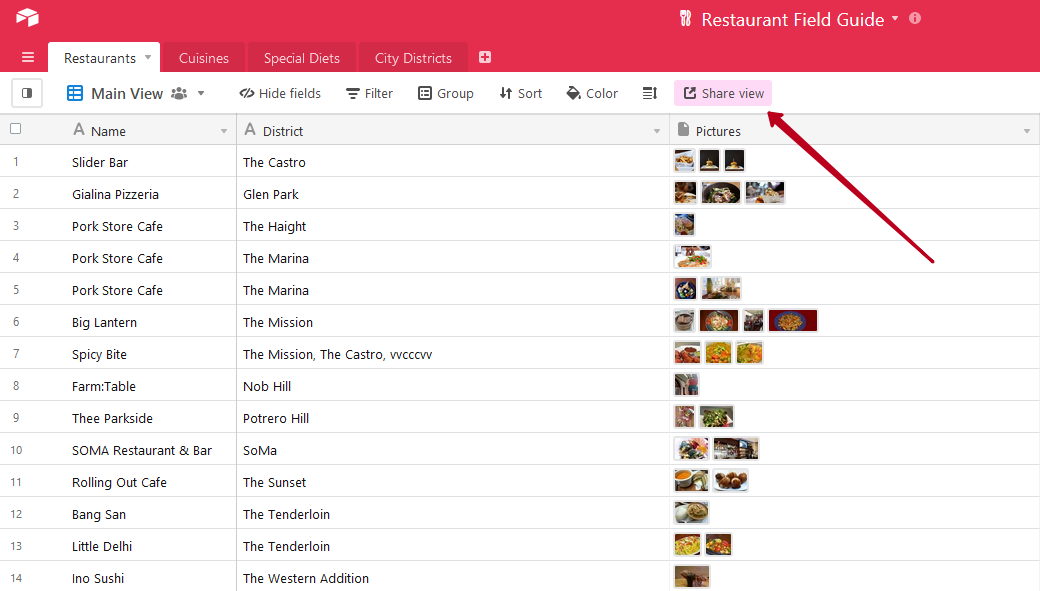 Click on Embed this view on your site.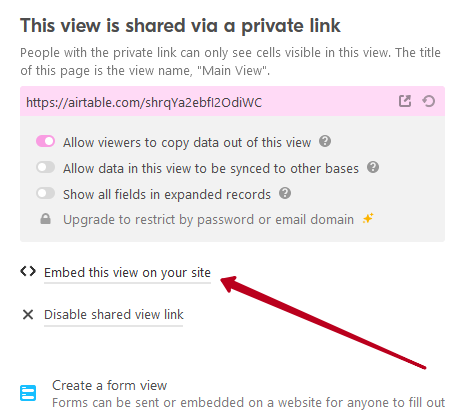 Customize the appearance and copy the embed code.

Adding Airtable embed to Nimbus Note #
Open the desired page in Nimbus Note.
Click on the arrow and select Embed or use the cmd/ctrl + ⌥/alt + m keyboard combination.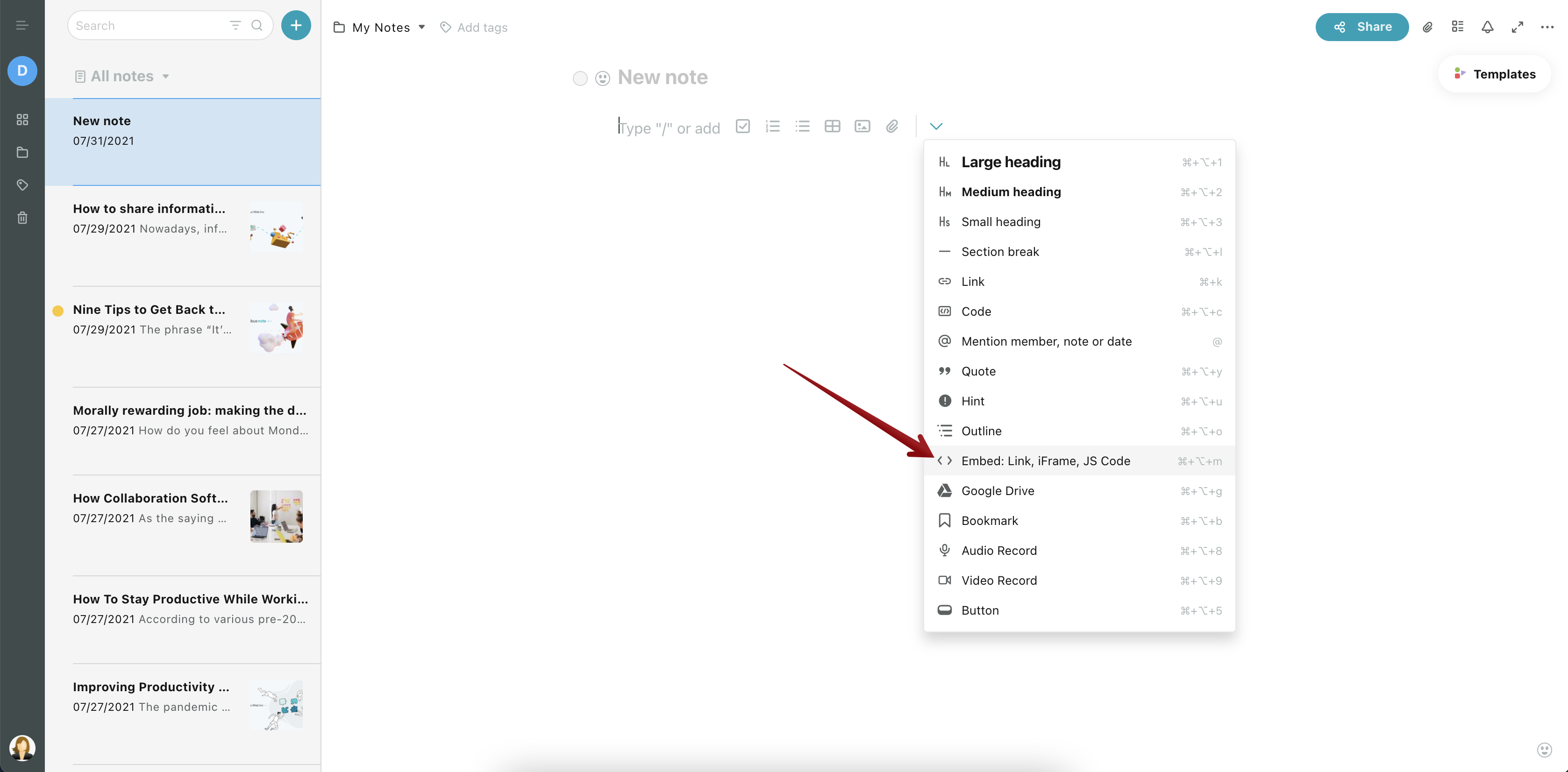 Paste the copied code from Airtable.
The database will appear in your page!

Resize Embeds #
Drag the upper-right corner and resize (all proportions will be preserved).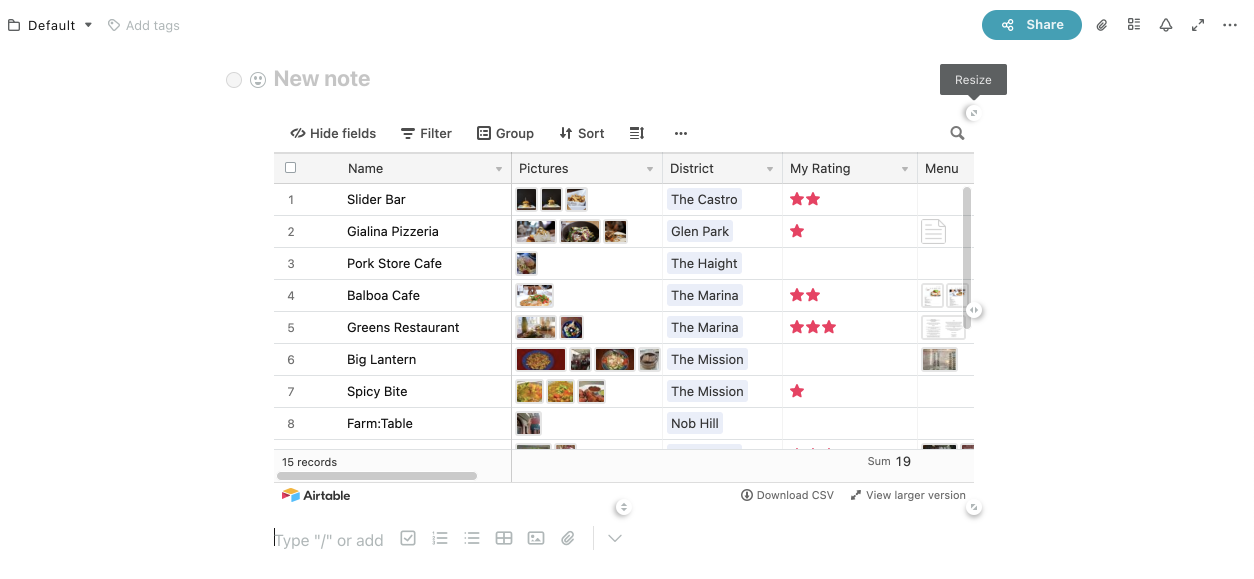 For free resizing, hold the ⌥/alt key and start resizing using the bottom-right chip.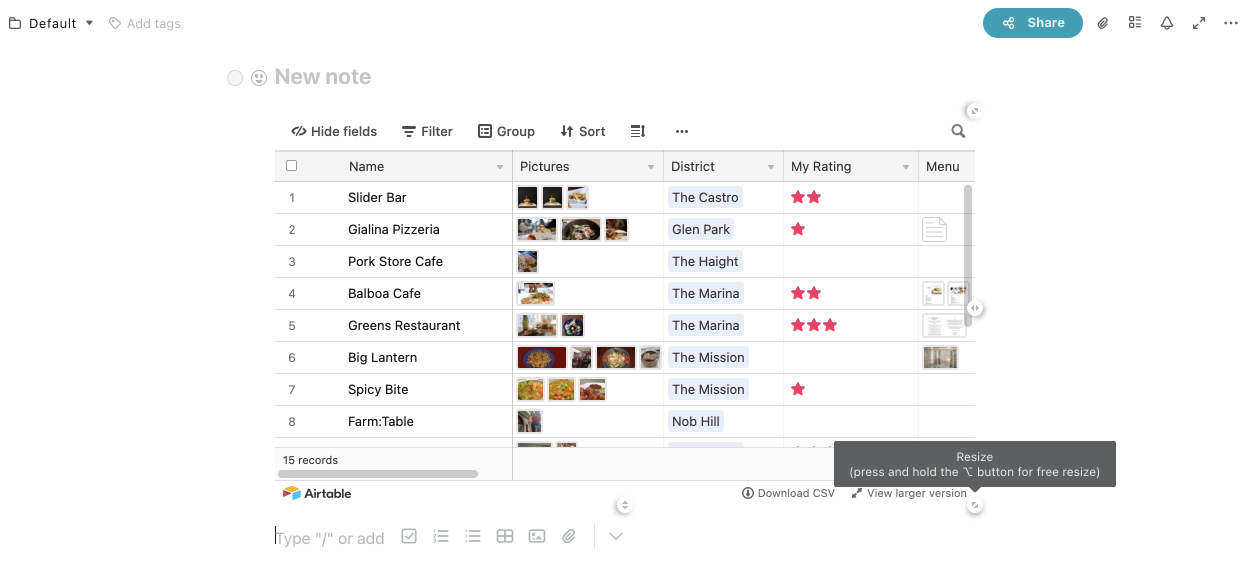 👆Note: To return the embed to its original position, use the hotkey Command/Ctrl + Z, or click on the three dots and select Undo.