The main advantage of streaming is speed! You record a video and immediately get a link to it, which you can send to friends and colleagues.
To start recording, simply press Start Instant Record in the Record Video menu.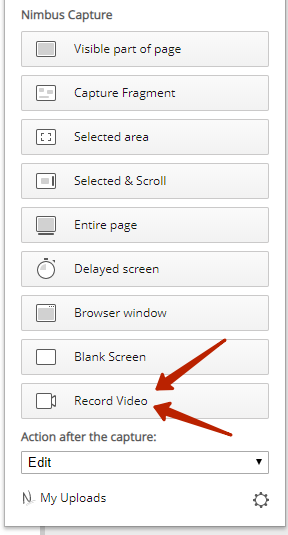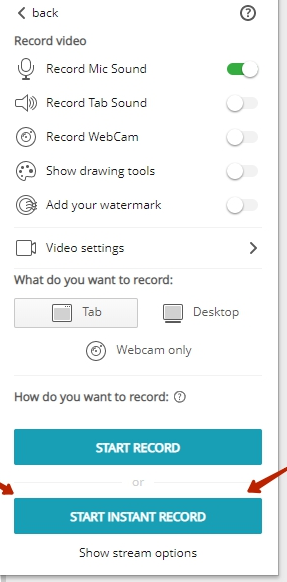 Before recording, you can make the video private – then it will be available for viewing only in the web client.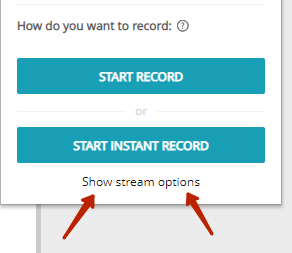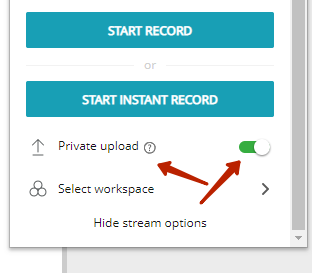 If you want to change the project, this can be done using the Select workspace button.