This post first appeared on Grants for startups in Malaysia
For Startup Investments check out www.nexea.co
The Startup Grants
Startups could always use government Startup grants or in fact any kind of grants! Who doesn't want free funding/money? Here is a list of grants in Malaysia, specifically for startups. If you would like to add more information, just comment below!
I hope you find a suitable Startup grant to help you achieve your goals. Do note that most Startup grants have conditions attached, they are there to help Startups spend this free money wisely. It is also to prevent startups from abusing grants. These grants are provided by the government to help local businessmen flourish so that the country's economy as a whole grows faster. If you are interested
If you already have the grants and want to look for startup investment, you may visit our homepage for more information on our Malaysian Angel Investment network.
NEXEA does not provide any business grants in Malaysia, however, the following grant providers do:
Cradle Fund CIP 500 & Cradle CIP 300
Unfortunately, they have closed their startup grants program.
Update 23/6/2020: Cradle has a new grant!

This Cradle grant is a programme that provides up to RM 2,000,000. The programme caters specifically to deep tech startups. The programme helps startups with proven systems to commercialise there product.
The CIP IGNITE programme gives out a conditional grant and assistance up to RM 500,000 for tech-based startups, local SME's or spinoff companies from university research.
For more information:
For further enquiries, email us at cip300@cradle.com.my OR call us at 03 – 4045 8600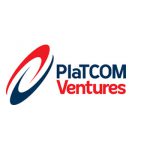 PlatCom's website is vague, but, they do provide a matching grant last I checked. It is up to RM1m, and it is on a matching grant basis. To get the grant, you first need outside investors to fund 40% of your fundraising, and PlatCom will chip in the remaining 60%. Note that this fund is not for everyone, as it is limited to certain industries (it includes ICT if you're a tech startup).
RM1,000,000 Matching Grant
Looking for someone to match this grant with? Let us know! We are an angel investor group looking for great Startups to fund.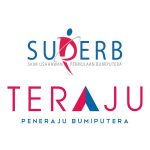 Skim Usahawan Permulaan Bumiputera or SUPERB is an RM100 million grant fund to finance Bumiputera start-ups. Each team of entrepreneurs has to go through a business challenge by pitching their ideas for funding approval. There are 4 application windows throughout the year.
RM500k for Bumiputera Startups
Useful Startup Investment Resources
For more, check out NEXEA
For Startup Investments check out www.nexea.co
Article Source :
www.nexea.co/list-of-startu...