Does Effective Work Exist?
If you feel sometimes like John Travolta coming to the meetings and having questions in your head "What am I doing here?", "Does this topic need such a long discussion right now?" we've prepared the article for you!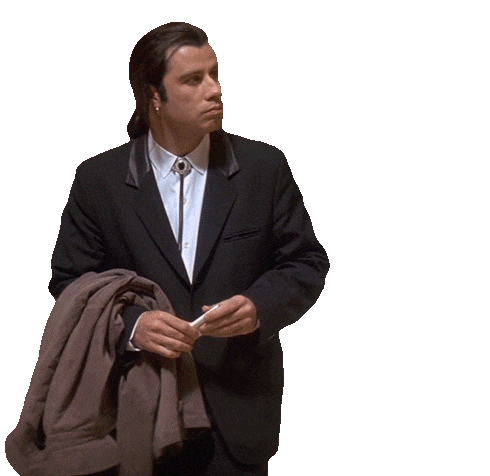 Here we'll explore how by using comments you can avoid unnecessary meetings and save time to complete your tasks faster.
Numbers Say More than Words
Nobody likes the instant meetings that distract them from deep work. According to the research, employees on average spend almost 12 hours a week preparing and attending meetings. Moreover, 8 minutes are wasted just to start the meeting, while the meeting itself can take 17 minutes.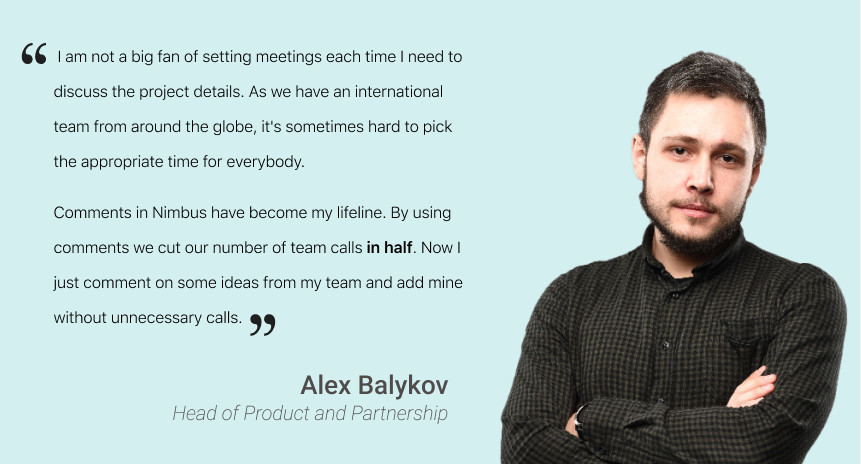 How Exactly Comments in Nimbus Platform Can Help?
We asked our teams & users about comments on Nimbus Platform and here is what they have pointed out:
Ability to Give & Get Feedback at the Right Time in the Right Place
You and your team can leave feedback when you have time. All you need is to highlight the desired part of the text, choose the Comment option in the editor menu and start writing your thoughts. What's more, you can also reply to comments whenever you are ready.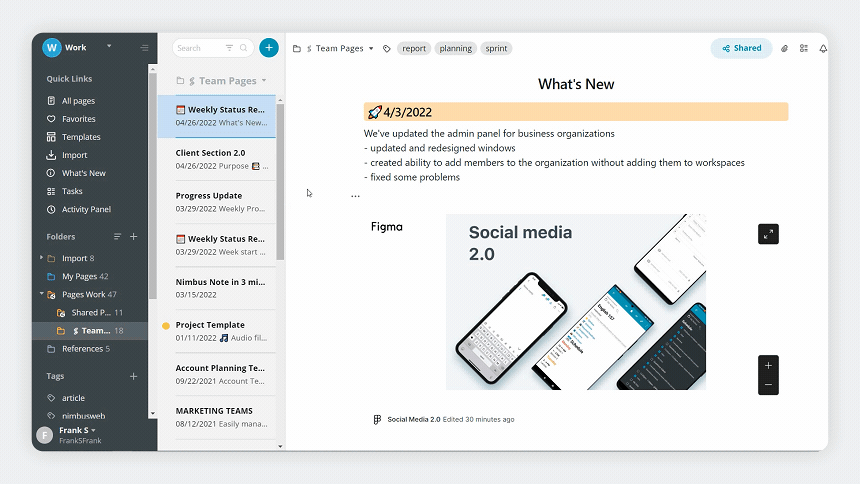 But the story may be different.
Imagine you are in the middle of a very complicated task and you feel that a solution is coming.
"messenger sound"
What's that? It's your colleague asking your opinion about the project. You think, "Oh, no". However, you don't want to be rude, so you interrupt your work and jump in a call to discuss the subject. Then you come back to your task and waste a couple of minutes recalling the details. Just ask yourself how much time you could save by using comments, not calls.
Or you probably use additional tools to discuss your projects. You constantly switch back and forth to have calls, then to type your ideas in a messenger and then, eventually, write them down on a page with a project. On your way, you may lose parts of the discussion or miss the point.
And after all of that, you have these thoughts, "Did I understand everything? Did I note the main ideas?". Let's be honest, if you had it all in one place, you would have fewer doubts. With comments, you could stop dispersing your time and ideas on different means of communication.
Hop into Brainstorming with New Ideas
You can join the discussion once you've got fresh thoughts. Some solutions need thorough research. With the Comment option, you can come up with original ideas whenever you have them. Just join the existing discussion in the comments or create a new one. Comments can give you the ability to pause the time and dig deeper into the topic. This way you'll bring more qualitative ideas.
Now, it's not necessary to attend meetings or stay silent during them if you don't have anything to say. What's more, those who are not able to attend all meetings due to different time zones can easily join the discussion when they are available.
Let's also look at this from another perspective. We bet everybody has moments when in the middle of a hot discussion, someone interrupts you. Your thoughts are inevitably lost but maybe they mattered the most. Using comments, you'll avoid such situations. Everybody's opinion will be heard and written.
Want to start a discussion right away? Leave your first comment on your Nimbus page!
Align Every Step With Your Team
Connect with your team at each stage of the project and finalize your comments. After each discussion, you can mark comments as Resolved. They will be saved on your page and you can come back to them anytime.
Imagine how much time you can save simply by discussing small details via comments and leaving well-formed and structured decisions for meetings.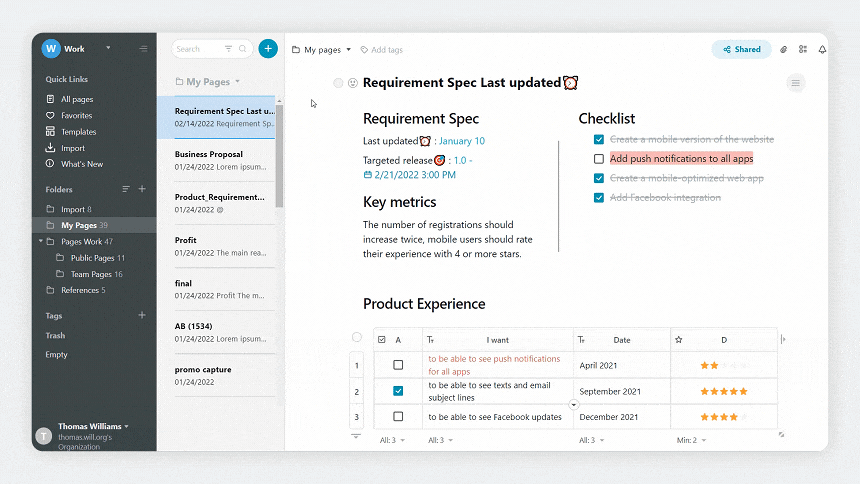 Ease Up the Onboarding Process
Comments allow you to stop spending lots of time showing projects to newcomers. Add new members to the project and send them a Nimbus page to understand all details. Together with explanatory videos, embedded content and other information, they will be able to see your discussions in the resolved comments and add their fresh ideas.
On top of this, you can create a couple of general pages about the company, its system and its values. New employees will always be able to comment on all aspects of the company's life & projects. In turn, you will have more time to prepare a full and comprehensive reply. It will be a win-win situation for both sides: you'll cancel a couple of onboarding calls, and a new worker will find out all vital information about the company & projects in a timely manner.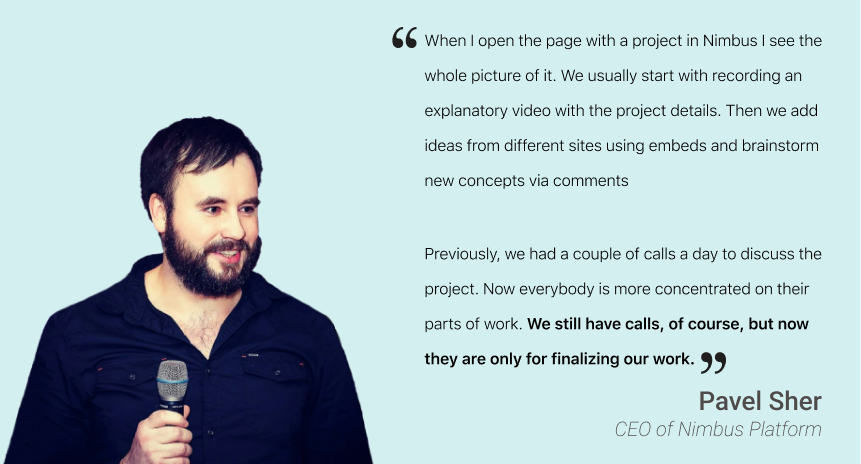 Final thought
The trends of modern business lean towards remote work and asynchronous communication. In these fields, everybody still looks for the perfect productivity formula that will get them to the top. We think we found the one in Nimbus Platform.
We believe that keeping calls to a minimum can build efficient work. It doesn't mean that comments can replace all calls but they should replace at least a large part of them.
Previous post
Spring is for New Beginnings and New Updates from Nimbus
Next post
How can You Use Nimbus Notes as a Researcher or Writer?