s
Client Collaboration Platform
Made for
Powered by AI tech
We are celebrating 10 years in business. Thank you for your support!
See how works Client Portal
Used by solopreneurs, small and mid-size professional services



Integrate tools effortlessly.

FuseBase connects 2000+ apps
Team & Client Side
See how teams and clients can collaborate seamlessly
Collaboration
Streamline collaboration.
Impress clients with white-labeled portals
Internal collaboration
Finally, all your projects, tasks, and team communication can live in one place. Bid farewell to juggling multiple platforms and let your team seamlessly collaborate under one roof.
Project management
Central knowledge base
Real-time messaging
Customizable team hub
Get started for free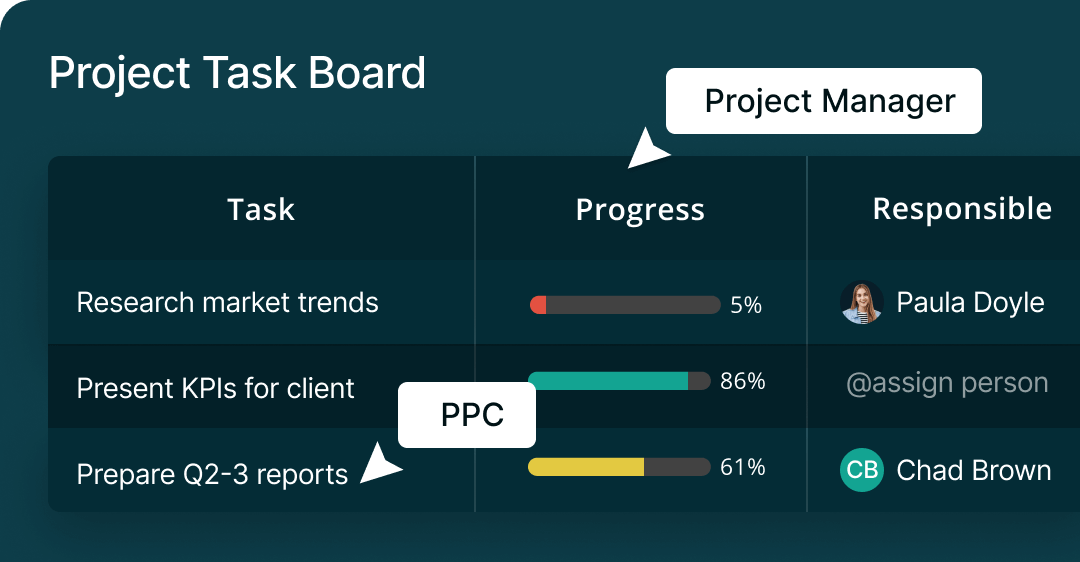 External collaboration
Provide an impressive branded experience for your clients to drive engagement and referrals. Client portals give you a competitive edge.
One source of truth
Centralized collaboration
Client view control
Live project tracking
Get started for free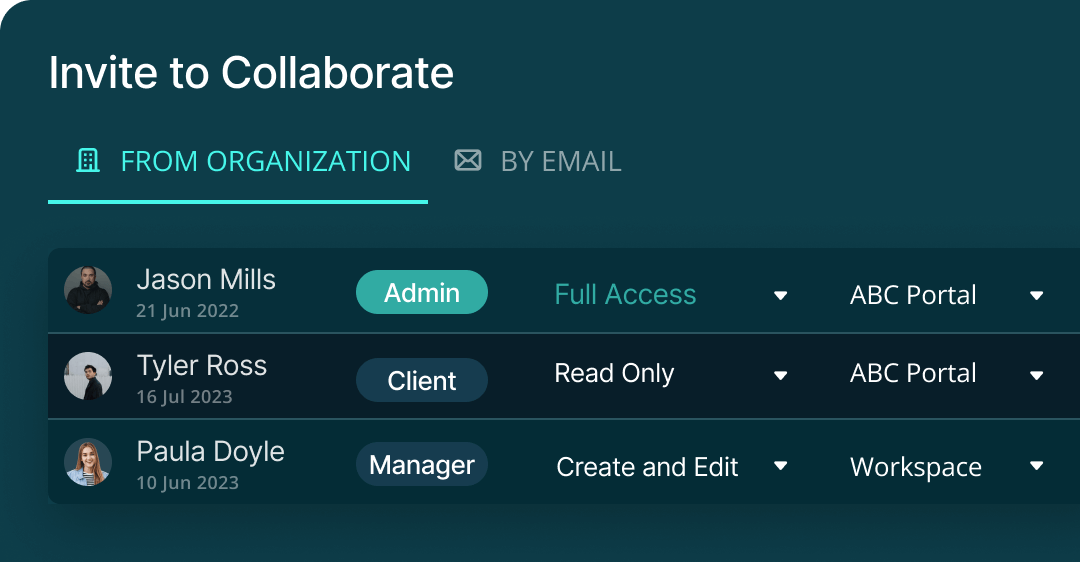 AI for Smarter Collaboration
Your team focuses on the work they do best while AI takes care of the organizational grunt work required behind the scenes.
Virtual assistant
Automated summaries
Content generation
Intelligent search

soon
Get started for free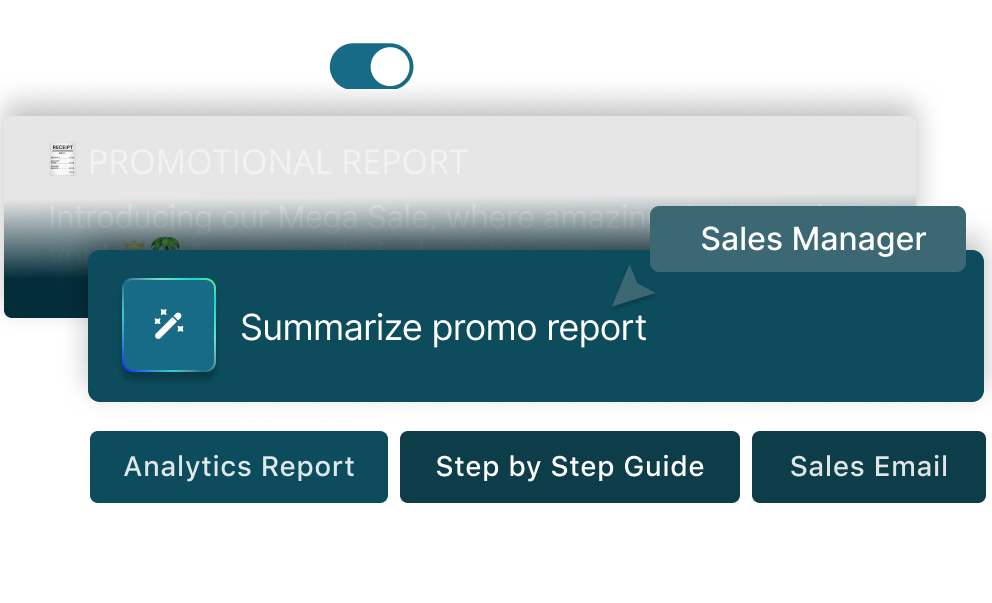 Features
Your complete workflow platform.
One hub for all your operations
Project Management
Power team productivity behind the scenes.
Provide client project transparency in the portal.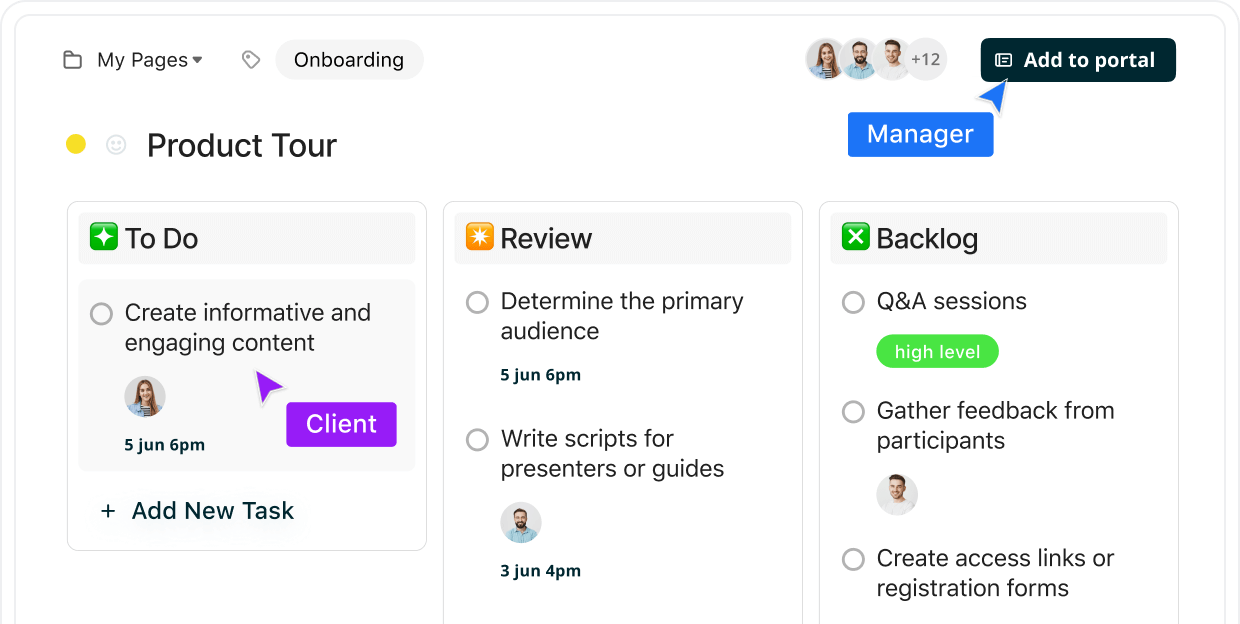 Data Collection
Quickly assemble forms for any purpose.
Wide customization potential via reusable modules.
Collaboration
Collaborate internally without complication.
Chat in place avoids third-party app chaos.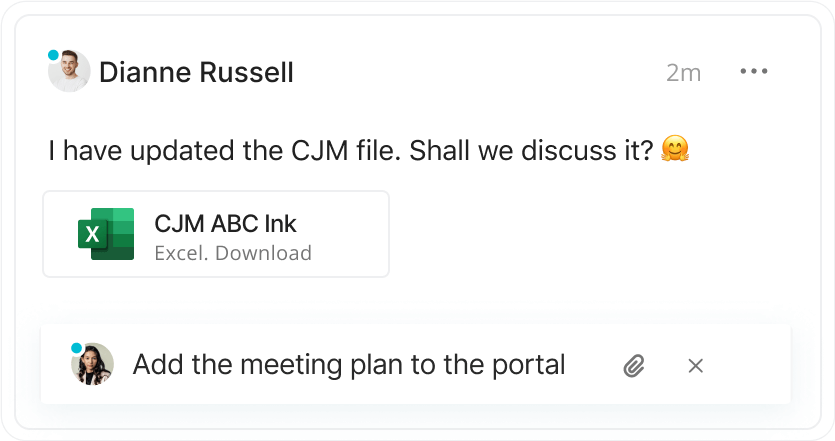 Knowledge Base
Putting together a powerful knowledge base swiftly. Ensure helpful documentation is easily discoverable.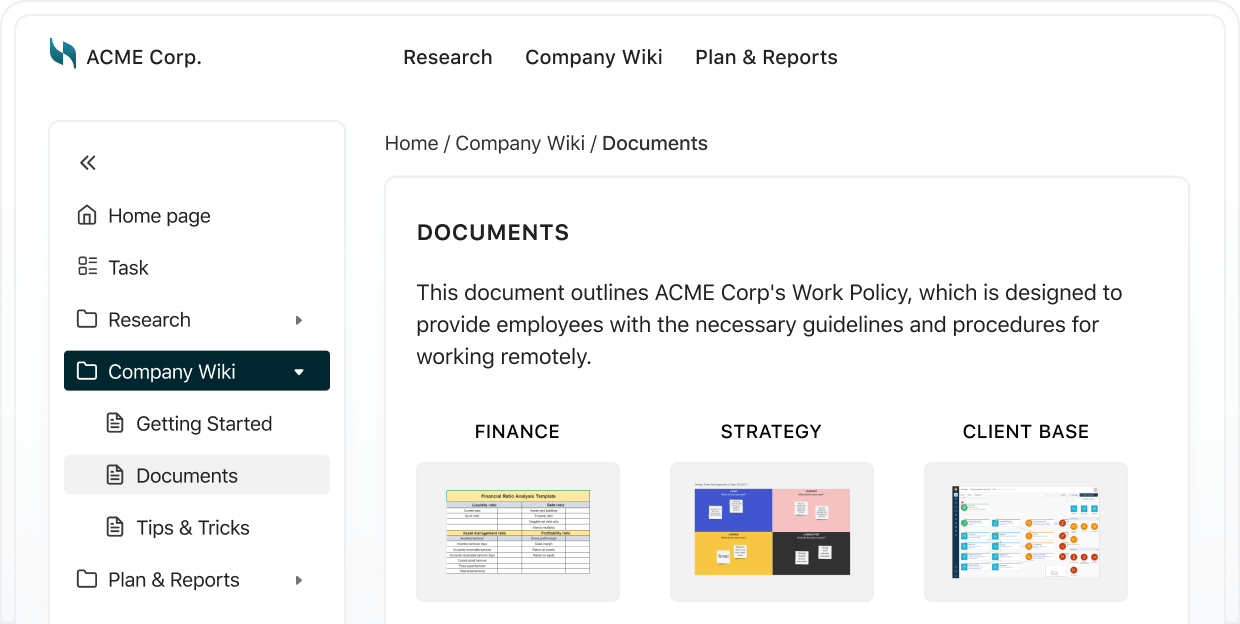 Reviews
See how Fusebase Portals have ignited agencies around the world

Greg Breen | Creative Director
Owner at Scope Design, an innovative design firm
feedback
"I'm excited about the intuitive project dashboard for tracking progress and gathering feedback", says Greg
fusebase solution
Striving for visual innovation, an efficient design process is crucial for standout client work. Our customized client portal will integrate all collaboration, boost productivity 20% and strengthen relationships, becoming an essential asset for our boutique firm.
Project tracking
Automated workflows
Robust file sharing
Consolidated information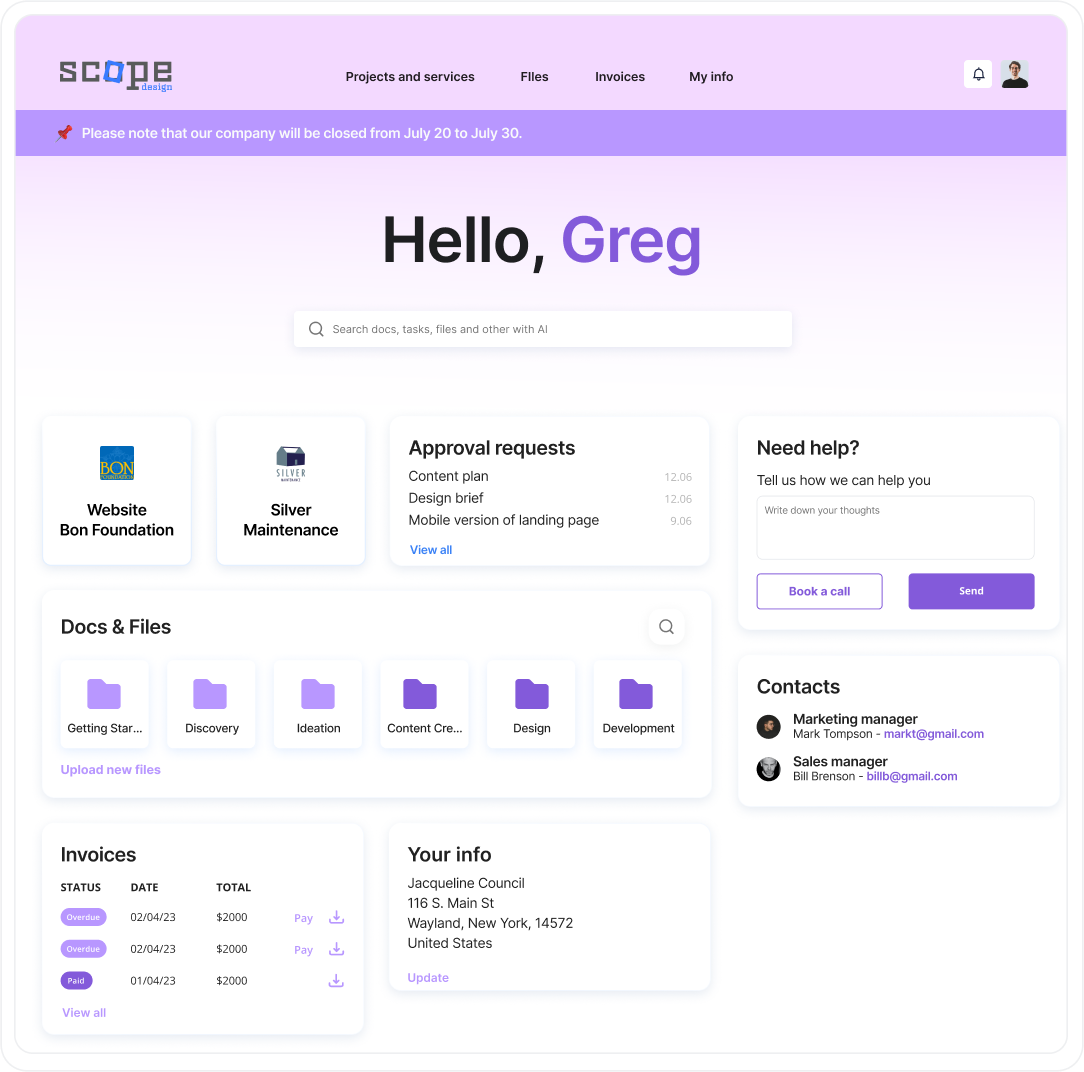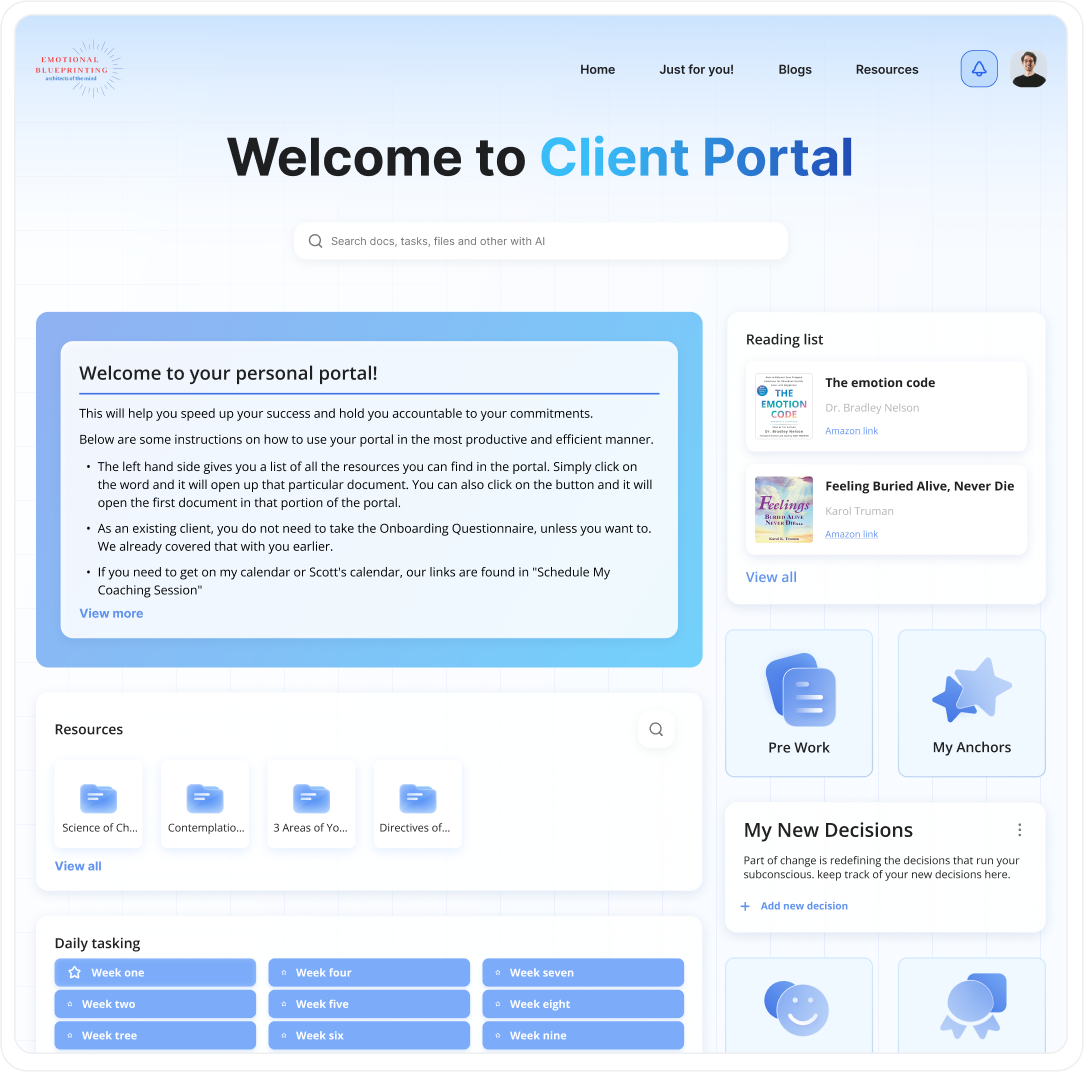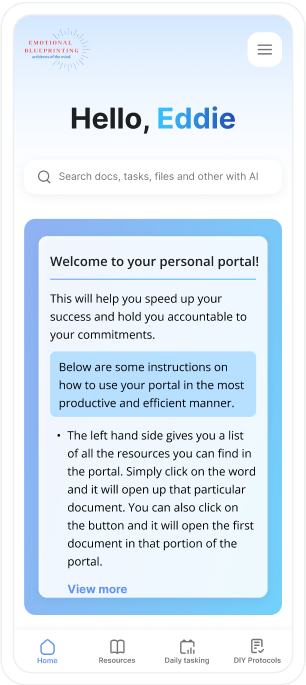 Rochelle Carrington | CEO
President of Bulletproof Management a boutique coach and consulting firm
feedback
"The ability to share materials and track progress take my coaching to the next level," says Rochelle
fusebase solution
As a coach devoted to client growth, our customized portal organizes all client interactions, freeing me to focus on their needs. With robust features optimizing my workflow, I can strengthen relationships and improve outcomes, elevating my consultancy.
Daily task planning
Educational resources
Progress monitoring
Insights dashboard
FAQ
Your Questions,
Our Answers
What solutions does FuseBase (formerly Nimbus) include?
FuseBase (formerly Nimbus) is a client and team collaboration software with project management elements. What makes FuseBase (formerly Nimbus) one of the best online collaboration tools is that you can combine internal and external collaboration. FuseBase (formerly Nimbus) has a similar concept to restaurants where the kitchen is for internal teamwork and the dining area is for clients only.
Client portals in the FuseBase (formerly Nimbus) case serve as the dining area where the clients get ready deliverables and can use this asynchronous collaboration tool to work further with the internal team. In other words, no-code portals are a one-point entry for your clients for better communication & collaboration.
There is also an all-in-one digital work hub in FuseBase (formerly Nimbus) - a workspace. It acts like the kitchen and can be used by the team online on the web as a project collaboration tool. There are all the key functionalities a software app can offer for online team collaboration in workspaces. Kanban boards, comments, a content editor and more can come in handy when internal collaboration happens.
To sum up, FuseBase (formerly Nimbus) is a collaboration tool online with significant powers that stand out from other client and team collaboration software.
How to use FuseBase (formerly Nimbus) for clients?
FuseBase (formerly Nimbus) offers Client Portals — coding-free websites for businesses. This is your perfect tool for online collaboration with clients and professional product presentation.
Use this online tool to provide your clients with deliverables and further interact on them. Edit work documents in this online tool for collaboration and all changes will automatically appear on your portal! BTW, the portals are fully customizable online collaboration tools: you can add your logo, branding and even custom domain (CNAME). Demonstrate a competent approach to customer communication and build client trust.
How to use FuseBase (formerly Nimbus) for team collaboration?
Workspaces in FuseBase (formerly Nimbus) act like team collaboration software. They provide a lot of features for teamwork. Invite colleagues to your workspace in the FuseBase (formerly Nimbus) online collaboration tool and manage data together. Furthermore, start asynchronous collaboration by leaving comments on text blocks to let colleagues answer when convenient. Or communicate in our collaboration tool online via chats. Finally, assign tasks with task lists, @-mentions and more. Use FuseBase (formerly Nimbus) team collaboration software to get work done.
Is FuseBase (formerly Nimbus) a free online collaboration tool?
FuseBase (formerly Nimbus) client and team collaboration software has a Free plan to explore its key features. It is available after a no-cost Premium trial, which lets you experience all the platform's powers. Then, you can choose a Free plan, but to get the best global collaboration with the online tool, consider the Plus or Premium options with more to offer. Try FuseBase (formerly Nimbus) as an online collaboration tool when working with colleagues and clients and decide which plan of our client and team collaboration software best suits your needs.
How to contact support?
Email our collaboration software team at contact@fusebase.com. Describe your problem here or contact the collaboration tool team online via social media - found on the FuseBase (formerly Nimbus) site's footer. The guides of our software for client and team collaboration can help you too. Ensure to check them out!
Take Your Business to the Next Level
Get the Same Results as Our 2,000+ Happy Customers