A few tips on properly organizing notes in Nimbus Note
A few tips on properly organizing notes in Nimbus Note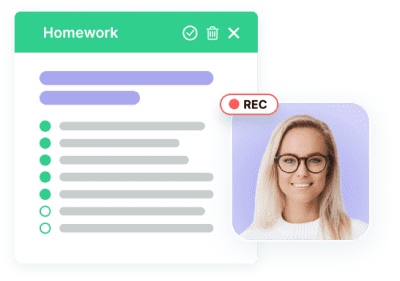 Any user of Nimbus Note (or any other similar services for that matter) sooner or later comes to the point when they need to properly organize their notes. Sure, if you have 50-100 of those, it's not such a big of a deal – you have all your notes right in front of you anyway. But what if you have 500 or even 1,000? Not always will you be able to find your way through them as quickly as you'd prefer. There surely is the search feature, but if there are way too may notes and your search query is too generic, you will end up with dozens of notes that will take time to sort through.
Down below we will tell you about ways to organize your notes in Nimbus Note that will allow filtering out the unnecessary while locating just what you need at any moment.
Using folders/subfolders and tags
This is the most straightforward and simple way to organize. You can create any number of folders/subfolders and add context to notes using tags. For instance, if you like collecting recipes from the Internet, you will want to create a folder and name it Recipes. Create subfolders named Soups, Salads, Main Courses, Desserts etc. inside that folder – and add your recipes right there. For each recipe, you can also add tags – for instance, ingredient tags like "milk", "apples", "chocolate" etc.
In the end, all recipes are distributed between those folders, and you can easily locate similar recipes from different folders using the tags.
Favorites (for now only available on iPhone)
Not all information is equally useful. We all have notes that we view more often than the rest or that we want to access very quickly. This is where the new Favorite section comes in – it's super easy to add notes there, and you always have it right in front of you.
Colored labels (for now only available on iPhone)
Another convenient and very visual way to make certain notes stand out. There are a few colors to choose from – red, blue, green etc. Each can be assigned a meaning and theme of its own. For example, red – work-related notes, green – for family, yellow – anything having to do with vacations and relaxing etc. Color-labeled notes stand out from the list and are very easy to find. There is also the handy sorting option – you can view all notes with a specific color label.
Geotagging notes on the map
A great feature if you create your notes in various locations and want to pin them to a specific location (it can be a certain part of your city or another country altogether). By the way, you don't necessarily have to look for that note all over the map. A specially designed menu in the mobile client will display a list of all places where you created notes.
Download Nimbus Note – https://nimbusweb.me/downloads/
Next post
Recording video in Nimbus - even better and more stable now