Many companies choose to work remotely in our age of change. It is difficult for employees who feel alienated from their colleagues and job routine and challenging for team management. There are many helpful online tools for effective coordination and task distribution, like org chart software.
What Is Org Chart Software?
Who Can Use Org Charts?
What Is the Purpose of an Organizational Chart?
Benefits of Using Org Chart Software
Building Org Charts with Software
What Is the Best Organizational Chart Software?
1. Nimbus Platform
2. The Org
3. Lucidchart
4. ChartHop
5. Creately
6. Microsoft Visio
7. ClosePlan
8. Pingboard
9. OrgChartPlus
10. Gliffy
11. Organimi
Conclusion
What Is Org Chart Software?
Companies can't function well without using an org chart. An org chart is a personnel directory that illustrates the relationships between various departments and positions within a company. Positions are organized hierarchically to make it clear who is in charge of what and at what level and who reports to whom.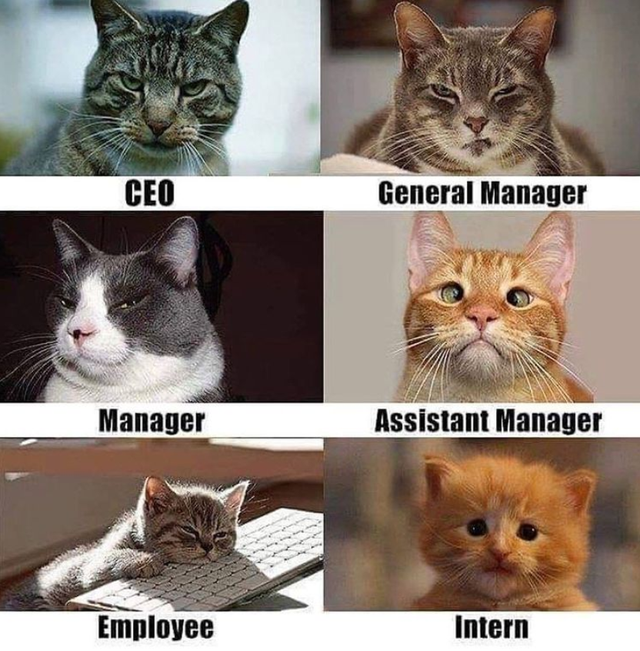 A company's org chart software is a valuable tool for orienting new employees to their roles within the company. They might go back to the org chart later to find people to talk to or collaborate with across departments. More than only serving a practical purpose, an org chart may also boost morale and productivity by increasing communication and coordination among employees. There are a lot of helpful org chart tools and programs with extended functionality and reasonable price, allowing companies to build org charts that meet their needs.
Here are several examples of org charts that may be built with the help of specific software, depending on the company's setup:
1. A functional org chart
A functional org chart depicts a company's hierarchical structure from the top down, outlining the many divisions and the roles they play. The C-suite sits atop the company, followed by departments like finance, sales, marketing, human resources, etc. It creates a subset of workers who have comparable skills.
2. Hierarchical org chart
All employees, except the CEO, report to one higher-ranking employee in a hierarchical org chart. The organization's decision-making authority is shown as a descending scale from the top row. "If you look at an org chart and find rows of vertical boxes with few relationship lines extending from the boxes, the organization is probably hierarchical," says Susan M. Heathfield.
3. A matrix org chart
An org chart that depicts a matrix org chart in which workers report to more than one department head is called a matrix org chart.
It draws attention to the fact that communication occurs not just up and down, as in a traditional hierarchy, but also side to side. Functional and project-based reporting are parallel.
A matrix org chart may be invaluable for communication and provides basic collaboration features.
Teams consist of individuals with complementary skill sets who are tasked with completing the same task or assignment. Members of a matrix team often report to more than one boss, which might encourage greater deliberation before making essential choices. Yet, if employees report to more than two superiors, the chart might get convoluted.
4. Horizontal org chart
A process-based structure may be shown in a horizontal org chart. It's also often referred to as a "flat" chart. According to this diagram, everyone on staff is responsible for a specific part of a more extensive process that, when followed in order, will get the organization closer to its ultimate objective. A manager in charge of each process is responsible for the team's output.
This org chart doesn't have any tiers of middle management. Smaller businesses use it because larger firms have too many interconnected procedures to use it.
5. A network org chart
An org chart that considers the informal connections and social networks in the workplace is called a network org chart. This diagram helps trace the historical development of companies with an eye on fast expansion and exponential change in the face of a volatile business climate. "Organizations aren't machines. They are networks", says Jeffrey Deckman. This diagram emphasizes a system in which followers are responsible for their actions, but their leaders oversee and organize all interactions inside and outside the group. Fast two-way communication and reliable interpersonal bonds are essential to the success of such setups.
7. A geographically-based org chart
Multinational corporations need autonomous local teams to operate effectively in each location. These businesses use org charts that are based on site. In this model, many departments, like marketing, research, sales, human resources, etc., are decentralized to individual offices.
Each organization member follows the policies, beliefs, and principles established by a central worldwide team. The global management group is responsible for steering teams, making important decisions, and ensuring everyone is on the same page with the company's strategy.
8. Product org chart
A product line executive is their superior. When a business has more than one line of products, those focusing on one line are often organized into specialized teams or departments. This setup provides the flexibility to form technical teams to address issues unique to each product line. The product teams are often backed up by a few shared core departments like legal, HR, finance, business development, etc. If the company's product lines are very distinct from one another and the need for specialized or niche knowledge and abilities, this organizational setup becomes even more critical and practical.
9. Hierarchical Diagram of Customers
Healthcare, banking, and government industries focus on those who use such institutions. Such an org chart allows them to cater to individual client requirements. A financial institution may, for instance, have several departments responsible for various services, such as loans, credit cards, wealth management, and insurance.
Grouping professionals in this way allows for the unlimited potential of a company and superior service to be provided to customers.
The advantages and use cases of readily available, up-to-date org chart software continue to rise as organizations approach 2023 and transition from a year of fast change owing to the global crisis.
However, it may be easier to keep track of all these changes with tools when additional employees join the company, leave, or are promoted.
In today's modern world, users may choose from various org chart software, from lightweight, free services to powerful, tiered platforms with customizable capabilities.
Who Can Use Org Charts?
The use of org charts is beneficial for businesses of all sizes and in all sectors. Organizational charts are helpful for all employees, regardless of their position or division. The creation of org charts is often assigned to the HR department, even though the charts' usefulness extends beyond HR. Since HR departments are responsible for maintaining employee roster lists, org chart creation functionality is sometimes included in more general HR software. The best use of org chart software might get:
Professionals in Human Resources
To fulfill or align with the company's mission and vision, recruiters and hiring managers may utilize org charts to foresee staffing requirements, leadership needs, training needs, identify ready-for-promotion personnel, skill gaps, talent gaps, etc. This allows for more forward-thinking staff preparation and adjustment.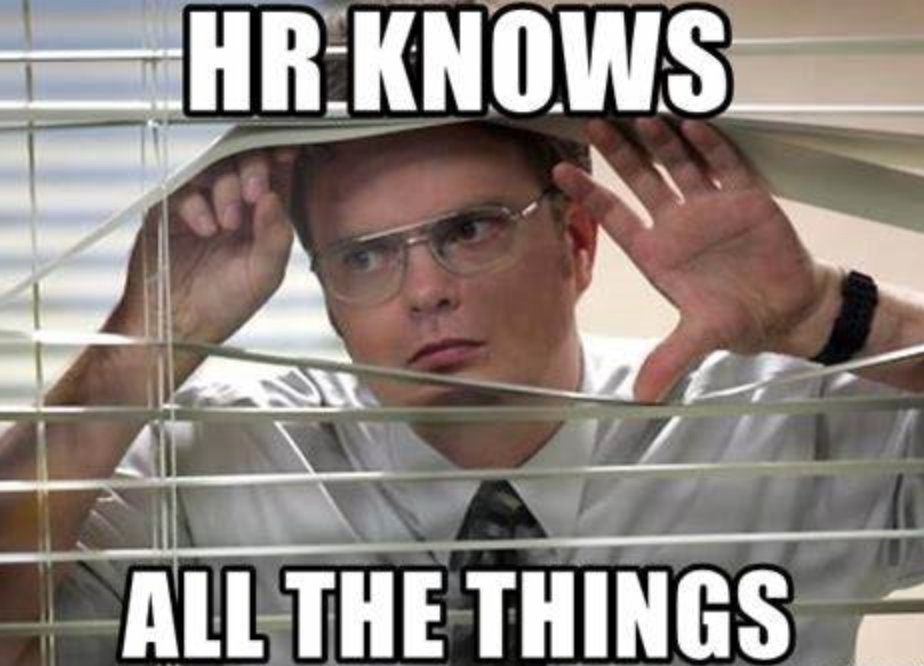 New employees
During the onboarding process, new employees are given an overview of the company, including its structure, the people they will work with, their manager, and the chain of command.
Until they know their way around the office and the team, they have access to everyone's contact information should they need it.
Staff members
It's the first place your staff members will go when they need to find a fast contact or piece of data. With self-service in org charts, workers may quickly change their profiles, making HR's job of maintaining employee information much more straightforward.
One may quickly get insight into a company's structure, recent hires, and areas of responsibility by perusing an org chart.
What Is the Purpose of an Organizational Chart?
HR departments may benefit from analyzing employment trends using org chart software to prepare their companies' workforce better. By studying personnel levels, businesses may learn which areas are understaffed and which are overstaffed. Businesses aim to have enough workers on hand to get everything done. Org charts are helpful software for human resources departments because they may reveal employee training and advancement possibilities.
In most organizations, the CEO or President holds the top position on the organizational hierarchy. The company's top brass, middle management, and frontline workers all slot neatly into a linear chain of command.
Benefits of Using Org Chart Software
A well-drawn org chart software may help businesses in many ways.
1. Establishing a transparent chain of command
Organizational charts, or "org charts," often show the relative positions of team members. In it, you'll find the Head, their subordinate managers, and their respective teams. Task delegation, coordination, and supervision are all management activities that may be defined in their contribution to the organization's overall mission. Workers will know whether they are on the same level as, below, or above their coworkers and will know to whom they should report issues or turn for assistance.
2. Defining responsibilities and functions
Employees may learn more about their roles and responsibilities thanks to an org chart. New hires get to know their supervisors and the division they will be working in. Existing staff members, meanwhile, have a firm grasp of their rank and responsibilities. They must know what their duties are.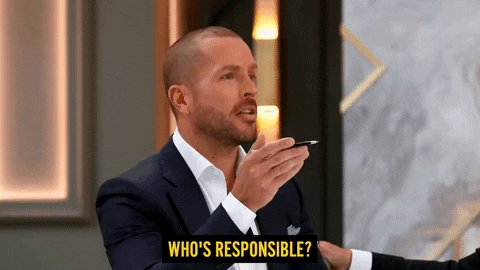 3. Reorganization
There will always be the need to restructure or reorganize teams, regardless of how large or small the company is. As a company expands, an org chart is a simple software for determining which departments may be combined into larger ones. Moreover, it shows which division has more resources that can be reallocated to other groups considering the skillsets and requirements of particular projects.
4. Organizing Your Assets
Identifying which areas of a team may need more support can be complicated. You can't merely add people to a team because the leader wants them there. A company with a clear org chart can spot any shortages of critical resources without resorting to ad hoc hiring or training. There may be a need for more help from the team if a single member is required to juggle responsibilities from different managers. The same holds for a supervisor who appears on the organizational chart in more than one location.
However, if a company decides to reduce resource expenses, it may also aim to have a successful strategy of laying off more staff.
5. Remote teams visualization
Numerous businesses are spread across various areas worldwide. This makes it hard to discern the makeup of teams, such as team members' tenure, responsibilities, and active projects.
Modern org charts allow for the overlay of additional data, letting team members and stakeholders understand where they fit in the company's larger structure. The more equipped decision-makers are to make educated choices, the more information they have at their disposal. Leaders now have the visibility they need into how their teams are structured, the strengths and weaknesses of their members, the projects they are working on, and the resources they are allocating to those projects.
The org chart interface is intuitively designed. Branding the program to match your company's colors and design may be done relatively quickly.
Building Org Charts with Software
Human resources professionals may save a great deal of time and energy. The problems that HR departments face today may be solved entirely with the help of org chart software. The org chart software automatically reflects any changes made to employee profiles. It reads the user's profile information from SharePoint and automatically assigns it to the appropriate card field.
Please visit this page to learn more about how to use modern org chart software and add an org chart.
The organizational chart software allows you to display the organizational chart of your business from the top down in an appealing flowchart style, hence improving internal and external communication.
What Is the Best Organizational Chart Software?
Most online tools used to create org charts have paid premium versions with more features. Their pricing is sometimes really high and not always affordable for small startups. Some of them charge monthly, while some are billed annually. The good news is that you can try out a variety of org chart software programs for free before committing to one.
Here is a list of the best org chart software platforms for 2023.
1. Nimbus Platform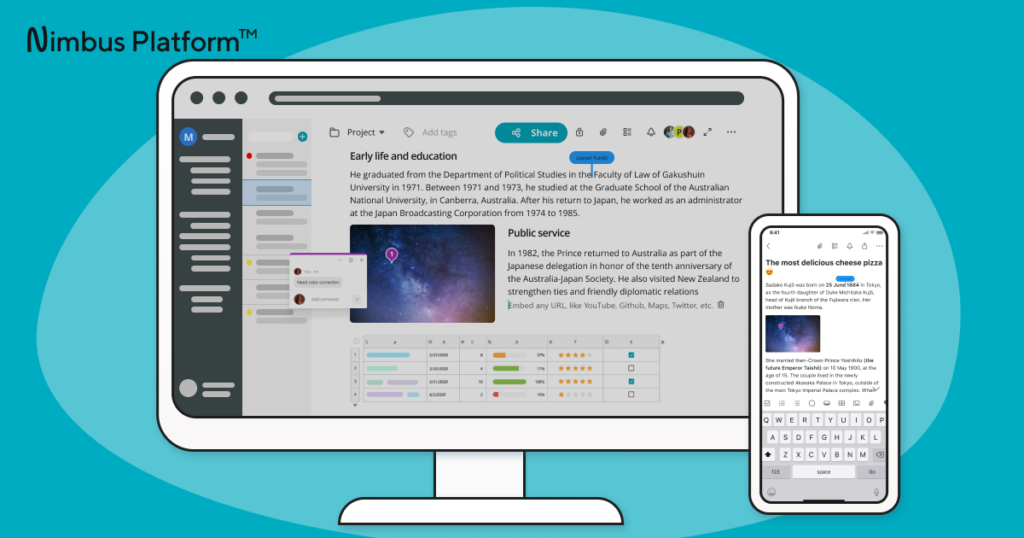 Nimbus Platform offers three top-notch collaboration tools: Nimbus Note, Nimbus Capture, and Nimbus Clipper.
Nimbus Note is a hub for your team's notes, files, and projects. Your note-taking, file-sharing, embedding, and teamwork needs can be met in one convenient location. The office's look and feel may be altered to reflect the company's values and culture. Nimbus Note may produce a wide variety of documents, from simple text to elaborate tables, org charts, PDFs, or even Google Docs. Highlight text, insert embeds, photos, MP4s, and more using the formatting panel. With Nimbus Note, you can place text blocks to look like org charts or organize the information in a more convenient way for a particular company. You can add photos of employees or highlight different departments with different colors for your convenience. You can also integrate charts from third-party services to avoid running after them to another service every time. A reliable filing system is required to arrange the data correctly. In Nimbus Note, you may organize your notes in what is called Workspaces, each of which can be customized with features like color coding, labels, and subfolders. Each workspace has its own set of files, reminders, and participants. Through the Organization Console, admins may oversee many workspaces at once. If you need more workspaces, team members, or centralized management over your many enterprises, this service may help.
Nimbus Capture makes it simple to take screenshots of the entire screen or a custom-defined website region. The superior editor's powerful blur, write, sketch, and crop capabilities aid users in quickly adding their touches to videos. Depending on the user's current task, it provides the option of using a line tool or a free-form pen tool, depending on the user's current mission. In addition, basic shapes like rectangles, circles, and arrows may be added to photographs and org charts with little effort. Additional customization options are available through editing the captured screenshots. Save your work in standard formats, including BMP, PNG, JPG, and more, and use the available keyboard shortcuts. The recordings may be downloaded to Google Drive or printed out. If you modify the collected information before storing it, the program will open the picture in its editor without prompting you to choose between saving and editing.
Nimbus Clipper enables you to clip text, photos, and email addresses effortlessly. Grab various forms of material from PDFs and online pages. You can quickly save your notes to your Nimbus account by adding your notes. Transform information chaos from multiple sources to an orderly workplace. You or your team should have more autonomy and fewer meetings and iterations to save time. Clip whatever you like to retain to Nimbus Note. You may decrease the clutter by taking what you need, such as an article, email, website section, or product information. You may capture multiple bits of a web page and write notes or merge fragments into one note or an org chart. You may save any material you discover by clicking the Nimbus Clipper icon at the top of your browser. You may edit the article, recipe, or product details to contain the needed data and delete the rest.
Nimbus has native mobile apps for both Apple and Google's mobile platforms. In addition to yearly and monthly payment plans, the solution has email and online documentation for help.
Organize your ideal team structure with Nimbus Platform™!
2. The Org
The Org is a website that lets you create your organizational chart and publish it online. For no charge, you can add yourself and other team members to your company's organizational chart and help keep it up-to-date.
The open nature of The Org's org charts makes it a great place to draw ideas from the structures of hundreds of other businesses across the world. A few examples include Google, Tesla, and Amazon, all of which are among the largest corporations in the world.
3. Lucidchart
Lucidchart is a visual workspace application in the cloud that goes beyond org charts' simple creation. It's useful for anything from coming up with ideas to creating visual guides like flowcharts, wireframes, charts, diagrams, and mindmaps. Users have the option of starting from scratch or making use of several provided templates when creating an org chart. Whatever the case, the org chart software's drag-and-drop interface facilitates rapid familiarization and implementation.
4. ChartHop
In 2020, ChartHop entered the org chart software market as a new option to address the issue of frequent organizational shifts. Charthop set out to make it possible for businesses to share org charts' information about employees' responsibilities, announce new hires and departures, and keep track of their organization chart as it morphed over time without resorting to paper documents or static PowerPoint presentations.
With ChartHop, you can save your work and return to previous versions of your org charts at any time. Moreover, the software may be used to simulate new org charts considering anticipated expansion, personnel changes, and the addition of new employees.
5. Creately
The online tool Creately may help you make an organizational chart or a polished diagram in minutes, and then you can easily share your work with customers or partners. An all-purpose diagramming app that also does org charts, Creately is a browser-based, collaborative workspace that allows users to share documents and make edits in tandem with one another, all while keeping track of reviews and feedback in one central location. It's cloud-based software, yet you can use it without an internet connection.
One of the most outstanding free org chart software is Creately's free edition. In common with other free versions, however, it restricts you to a small number of users and a small number of shared documents (three total).
6. Microsoft Visio
The Microsoft Office suite includes Microsoft Visio, whose primary purpose is to facilitate the creation of org charts. Microsoft Visio is a versatile chart and diagram creation program that provides several pre-made templates for common diagram types, including org charts, flowcharts, and mind maps.
As a Microsoft product, Microsoft Visio can only be used on Apple devices through a browser. However, it is frequently likened to Lucidchart for its ease of use. Another platform for creating organizational charts, this one has drag-and-drop simplicity and the option to export to PDF.
7. ClosePlan
People.ai's ClosePlan is an add-on for Salesforce that lets you build an org chart using your current Salesforce contacts. The Relationship Maps feature of the program provides users with an intuitive org chart maker, which is especially useful for sales teams as they work to close deals and get a holistic understanding of their organization's structure.
The seamless integration of ClosePlan into your Salesforce instance enables you to use its interactive features, drag-and-drop interface, and simple publishing, sharing, and export options.
8. Pingboard
As advertised, Pingboard is "an org chart with superpowers." Organizations of any size will benefit from the 32,000 customizable org chart templates that may be used to visualize the chain of command better.
Pingboard is a pretty popular tool according to customers' ratings. It facilitates the creation of an exhaustive personnel directory complete with jobs, job functions, birthdays, hobbies, and contact information. Managers may maintain accurate, shared personnel files, and workers may even be allowed to change their information.
Converting this listing into an organizational chart and connecting it to other HR or IT software will be automatically updated if any employee information changes.
9. OrgChartPlus
To create org charts and other diagrams, OrgChartPlus may be integrated with Salesforce. Because it is a Salesforce add-on, it is connected such that updates made in one place are reflected in the other.
Easily export your diagrams and org charts to PowerPoint, Word, and other programs with the guidance of the included lesson that comes with OrgChartPlus. Org charts may be easily updated or made from scratch using a drag-and-drop editor. OrgChartPlus's suggested customer assistance is there for you if you encounter any problems.
10. Gliffy
Gliffy is a great low-cost option for creating org charts. It has a user-friendly drag-and-drop interface and supports various diagrams and org charts, with many customizable options for color, font, and overall design style.
Gliffy is a browser-based program with all the capabilities necessary to create simple and easy-to-use org charts and diagrams.
11. Organimi
Organimi is another user-friendly org chart software platform. A company's org chart may be created automatically through a CSV import, and the resulting diagram can be modified to fit individual needs.
It's easy to integrate Organimi with your existing HR management system. Without being bogged down by extraneous features, it provides you with everything you need to make an org chart and give it your unique flair.
Conclusion
Although org charts are only sometimes required, particularly for smaller organizations, they may give some invaluable resources as your company expands.
Using modern org chart software has a lot of additional advantages.
The org chart software may be used independently and as a web component on an Intranet website for a company. Regarding human resource management and administration, there is software that streamlines and simplifies time-consuming manual tasks.
When workers have all the necessary information, they can give their all to their tasks.
When a team has more information, they can make better strategic choices for the company.
Identifying relationships inside a company is just the beginning. Powerful org chart software shows the whole scope of an organization, from employees to departments to the overall structure. In this approach, everyone will have the tools they need to make sound business judgments now and in the future.
With the proper org chart software in place, your organization will be more open, and your teams will have a clearer view of your data in real time.
Visit the Nimbus LinkedIn page for the latest news and updates!
Disclaimer
Parties other than Nimbus Platform™ may provide products, services, recommendations, or views on the Nimbus Platform™ site ("Third Party Materials"). Nimbus Platform™ is not responsible for examining or evaluating such Third Party Materials, and does not provide any warranties relating to the Third Party Materials. Links to such Third Party Materials are for your convenience and do not constitute an endorsement of such Third Party Materials.
Previous post
Associate Programs: How Amazon And Meta Find Employees
Next post
7 Best Free/Paid Evernote Alternatives & Competitors in 2023