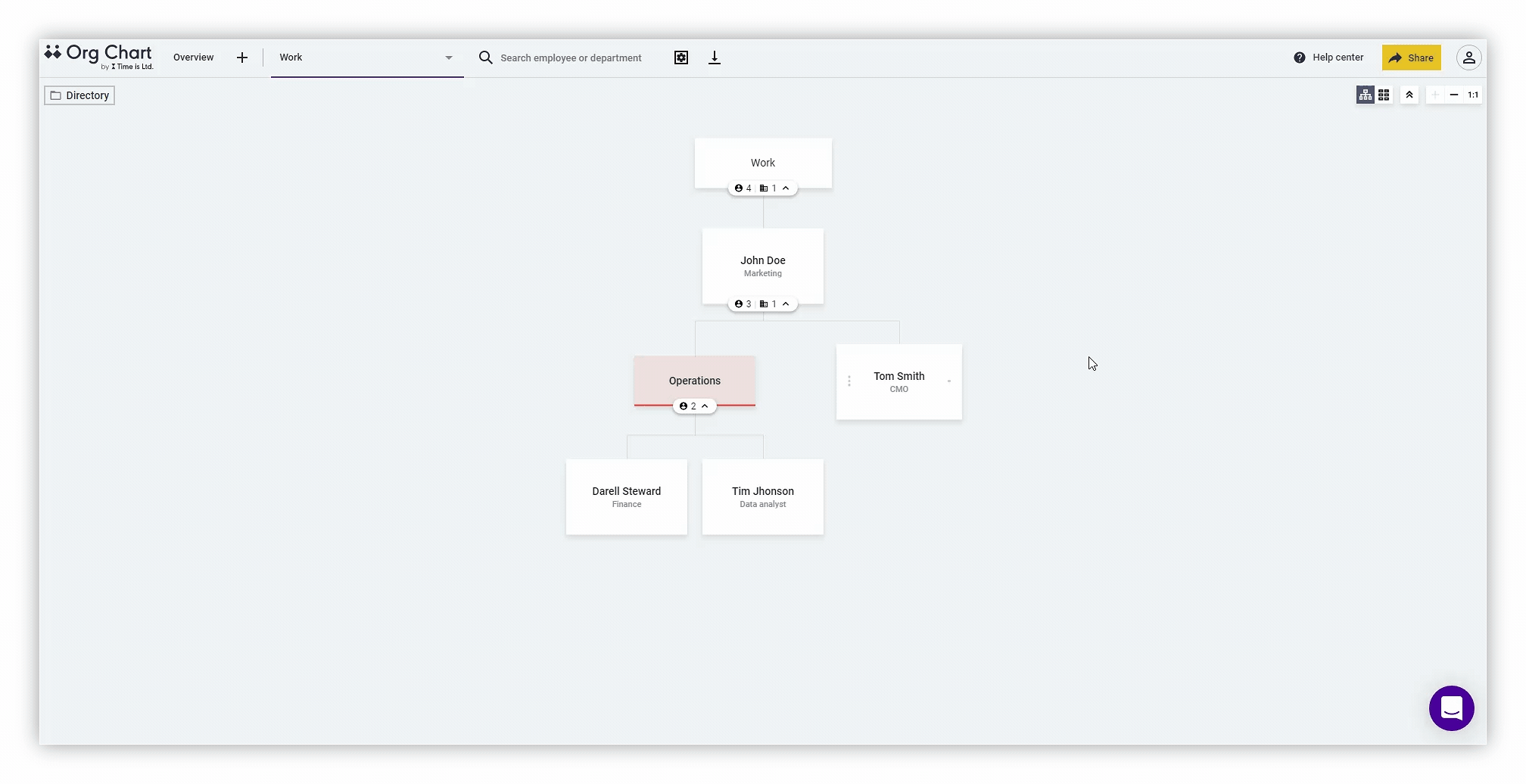 How to copy the sharable link in Org Chart #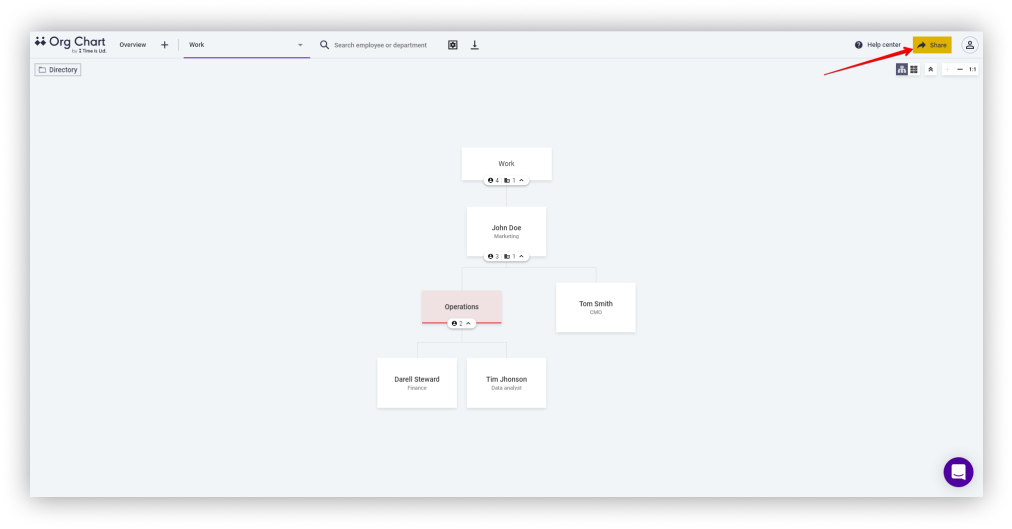 Select Get sharable link.
Under the Link to Org Chart section, select Copy.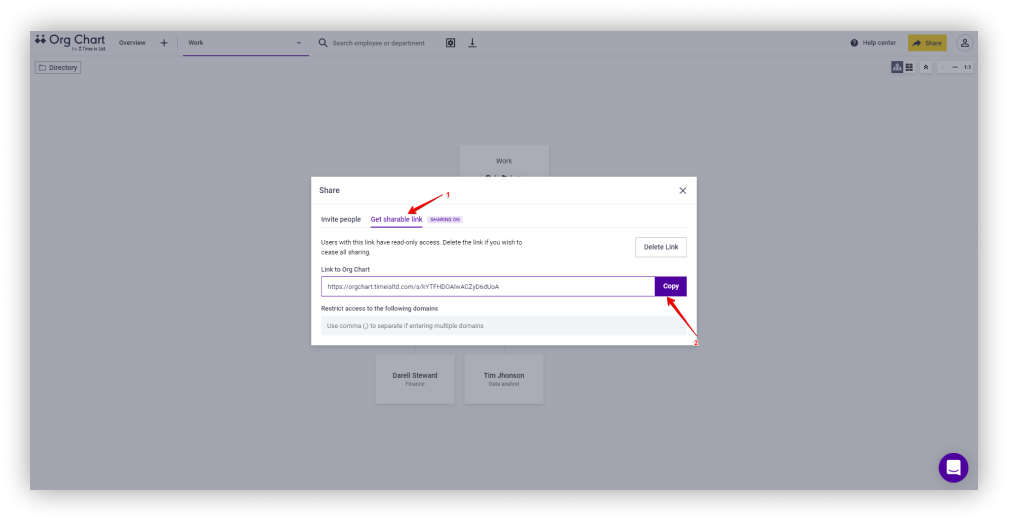 How to add chart from Org chart into a page in Nimbus #
Open Nimbus Note.
Insert the link through right-click or ctrl+v.
Select Embed.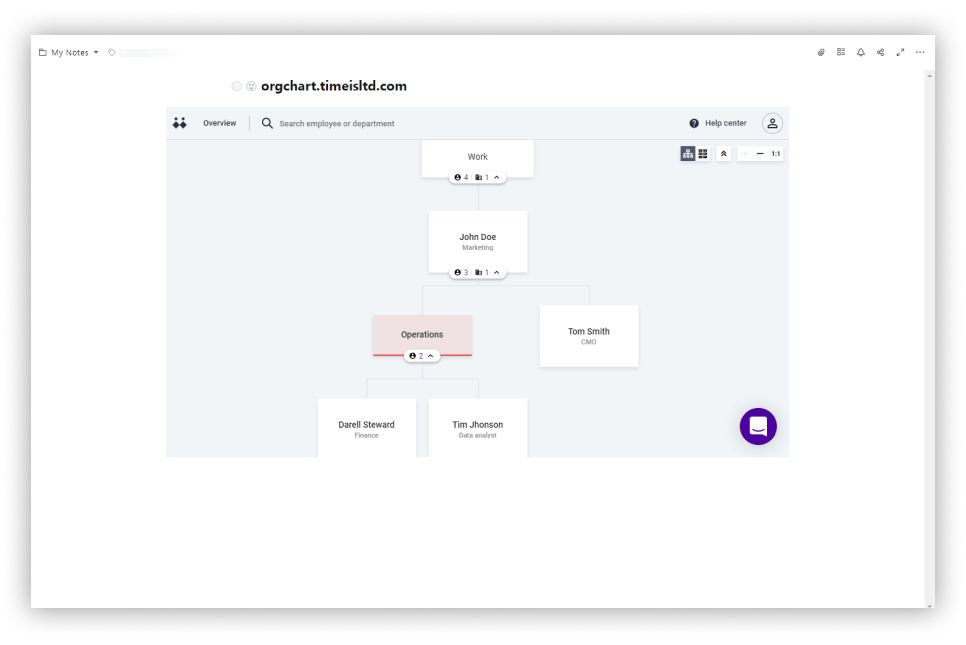 Resize Embeds #
Drag the upper-right corner and resize (all proportions will be preserved).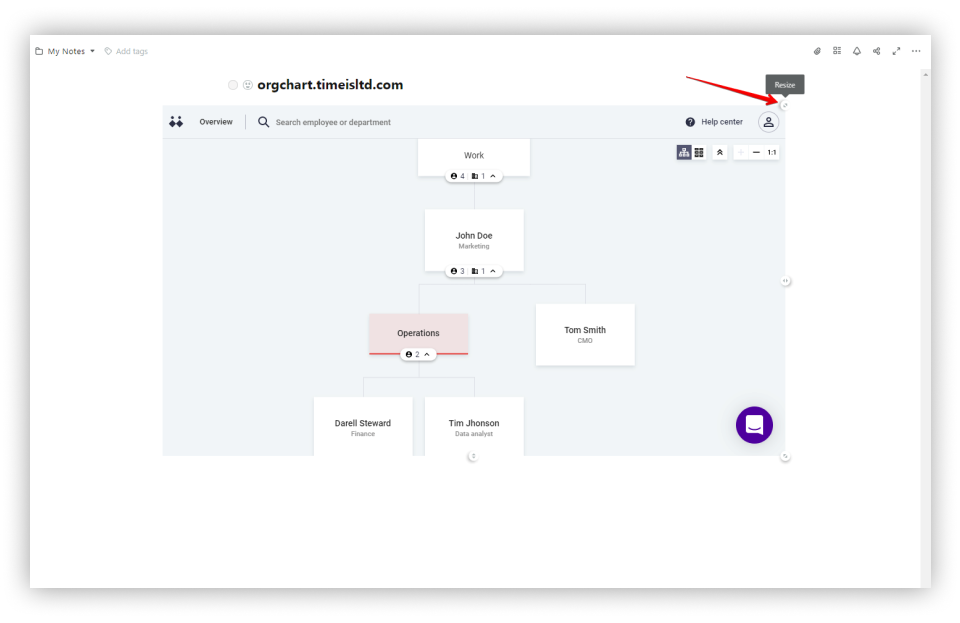 For free resizing, hold the ALT key and change the size using the bottom-right chip.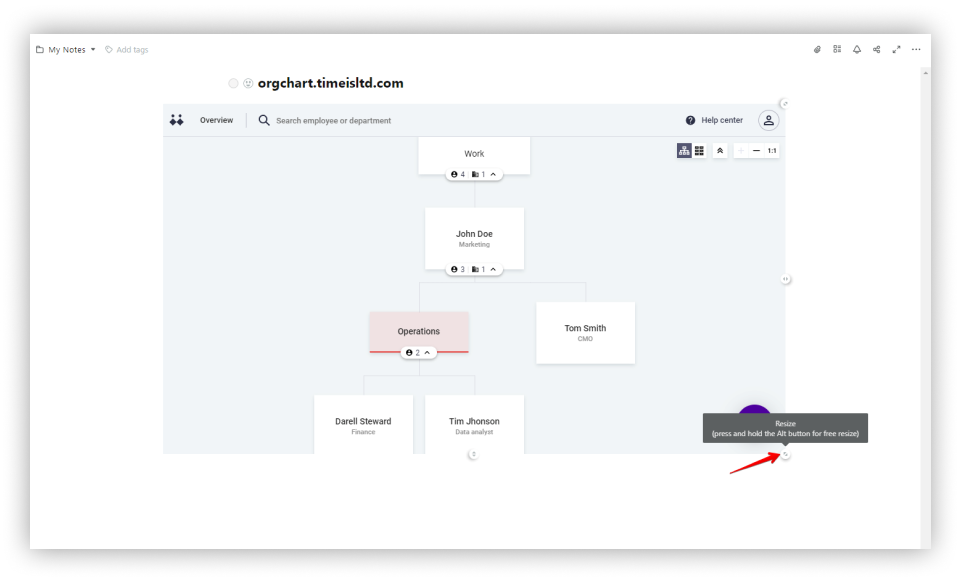 👆Note: To return the embed to its original position, use the hotkey Ctrl + Z, or click the three dots and select Undo.