Get a experts advice on improving your workflow
Book a demo
With the idea of a working environment being drastically reconsidered recently and burnout becoming a worldwide problem, it is crystally clear that the way how work is organized nowadays needs to be changed.
Some people believe our disconnect with work happened because of the pandemic, while others blame today's uncertain times. What everyone agrees on is that organizations should build a sense of belonging in the workplace, practice collaboration, and improve communication both online and offline between their employees in every possible way to ensure workplace compliance.
What does the Future of Work Look Like?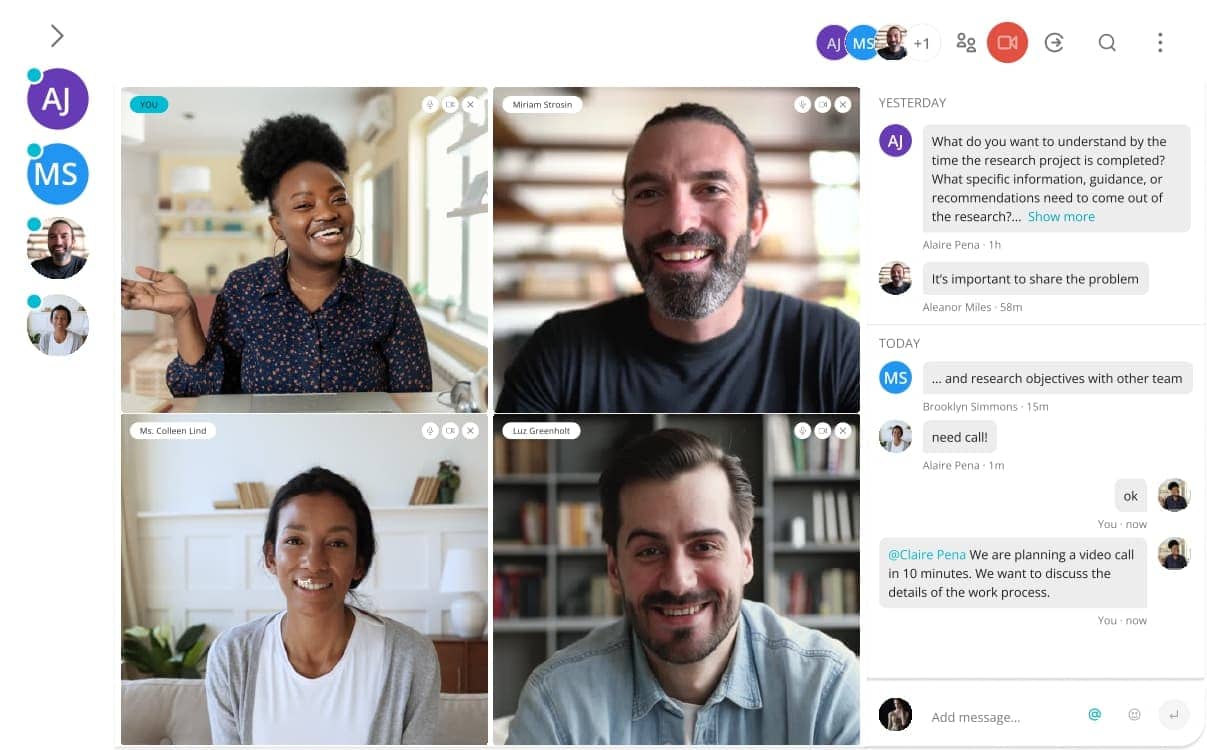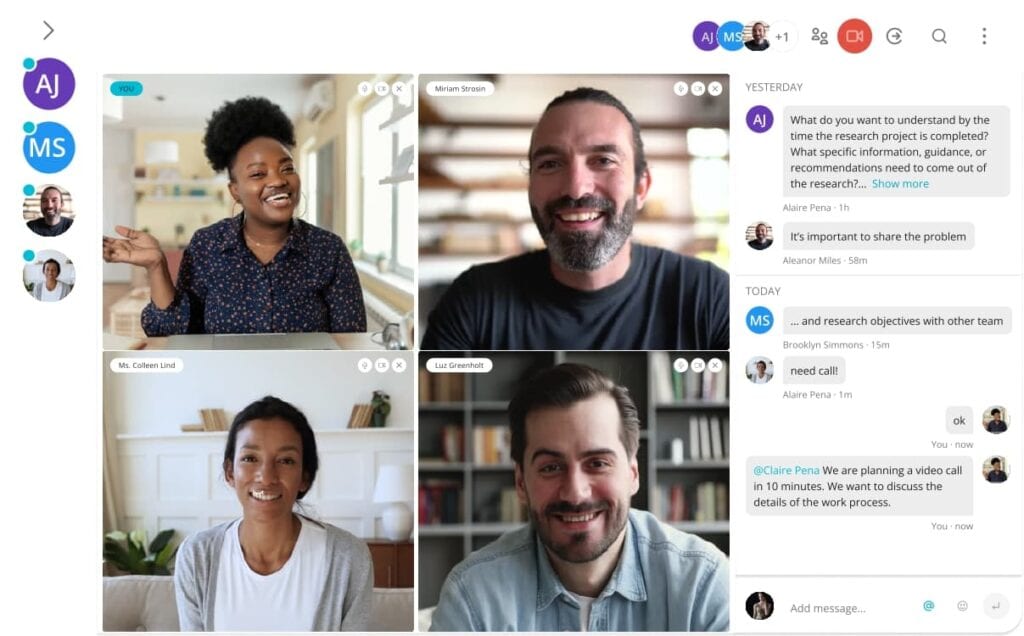 According to Microsoft's New Future of Work Report, the Hybrid Work Era has begun, and employers should definitely start planning for a hybrid future. New digital technologies are actively shaping the workplace environment: we are seeing the development and appearance of hybrid meeting environments and interactive scheduling systems, transformative improvements in centralized project dashboards, and even the use of VR and AR productivity environments. This, of course, will primarily impact the office work environment and will affect outdoor jobs (for example, concert work) considerably less.
One of the major workplace challenges today is the abundance of tools and solutions bound to enhance productivity. Rather than investing in one all-embracing platform, organizations tend to rely on multiple technologies for their everyday communications and operations, which results in employee spending more time switching between those tools than actually working. Some of these work tools have undefined project documentation, and some don't have it all – instead of helping, this creates a bit of chaos. Just imagine, you get a Slack message or a support ticket about some technical issue on your project, you go search Google Docs to check how it should be working or check your project documentation aspects, then you switch to the help desk problem-solving tool to get the assistance of technicians. Sounds like mess, doesn't it? No wonder teams feel undefined, lost, and overwhelmed with modern workflows. Having a single friendly ecosystem for all processes and tools from instant messengers and meetings to boards and projects might seem like a dream. That's where work hubs hit the stage.
What is a Work Hub?
A work hub comprises a work management space consolidating all required tools, processes, and goals to streamline the company workflow. It is, in fact, a digital space where you bring your teams to cooperate, collaborate, and communicate effectively. A work hub helps you centrally manage and monitor all your processes, projects, meetings and boards – with a simple streamlined interface pulling everything together so teams could stay organized, no matter where they are.
The work hub is neither a tool nor a solution – it is a new-generation framework that gathers everything you need to get your job done in one place. Work hubs perfectly suit the post-COVID world. They offer a 'digital office' to those who need true flexibility over how they work.
How Work Hubs Work
A work hub reduces fragmentation and establishes a common perspective. It provides a well-organized digital workspace that links teams, organizes projects, encourages discoverability and accessibility, and does much more. How is that done? We have identified six essential components of a work hub after analyzing hundreds of businesses struggling to adapt to modern work.
Create a sense of belonging in the workplace
Hybrid and remote work models are today's reality, and it is obvious that they will be with us for a long time. With so many people working from home, it is not at all easy for companies to make their employees feel they are part of the whole. Having a centralized working ecosystem, where you can view teams' projects, company goals, employee profiles and roles can make a difference. Of course, creating a culture of belonging doesn't happen overnight, but a work hub can help a lot here.
Develop common goals
The best way to bring distributed or remote teams together is by setting and conveying common goals. Work hubs allow making processes visible to everyone – you can set OKRs and KPIs and make them accessible, for example, to every user of a system. This way you'll achieve maximum transparency in the workplace, and employees will be able to grasp the path of the company.
Consolidate project documentation
Scattering important project information across different tools and spaces can be disastrous to alignment and productivity. Organizing project documentation into a single, centralized hub provides a safe source of truth to the project team regarding the goals, status and results of the project in question.
EXPERTS SAY:
"I organize everything for myself with project folders and often some time I transfer to external drives. Very important for me is the way the information is organized so that even years later I can open a report from the campaign and immediately understand what relates to what and what results from what.
When some activities are repetitive I like to use personalized, clear templates. I also use them whenever I close a project and want to summarize for myself the best solutions I have developed – and want to develop them in the future. I also often print the most important data (as traditional text files)."

Streamline workflow
A workflow is a sequence of steps you take to get work done. Having a centralized work hub will help you prioritize tasks and goals, decompose complex tasks, brainstorm solutions, automate processes, schedule calls, manage queries from customers and much, much more.
Improve communication in a workplace
Communication is key to enhancing workplace productivity. A single safety space for internal company communications, where you can schedule meetings and calls, exchange messages, send newsletters and share product information, can help take your work communication to the next level.
What are the main components of an effective work hub?
A corporate knowledge base
Project management tools
Performance management tools
Instant messengers
Client portal
Static employee folders and directories
Workflow management software
Corporate intranet and extranet
Universal workplace search
Benefits of a Work Hub
Long-term sustained profits are what successful organizations aim for. The work hub is a framework HR may utilize to advance towards achieving this target by enhancing employee satisfaction, productivity and staff retention. This is the first of many advantages of work hubs.
Manage distributed and mobile teams more effectively
Bring disparate teams together to produce a unified picture of the company goals, data and tasks. This gives company seniors the ability to effectively control workflow between field-based personnel and central processes. The work hub can help you connect your entire workforce, from back-office teams right through to remote workers. Staff will be able to share accurate, up-to-date information in real time.
Improve HR operations
By having everything in a single space and thus reducing incoming questions, requests and inquiries to HR, a work hub with self-service functionality improves HR operations greatly. It significantly simplifies onboarding and training processes and frees up HR time for greater value-added tasks.
Create a culture of recognition
Employee recognition refers to the ways an organization shows its appreciation for the contributions of its employees. It may or may not entail monetary compensation and can take many different forms. Employers recognize employees for their accomplishments, tenure and ambition to go above and beyond expectations, among other things. The work hub makes employees feel promotions are fair and spurs innovation and extra effort.
Offer a unified employee experience
The expectations of employees for the technology they use at work have significantly increased in recent years. The standard for the technological experience that employees anticipate at work has been increased by consumer apps like Facebook and Google that employees use in their everyday lives and that enable simple, easy and intuitive activities. Your team will produce their finest job if you provide them with a better option.
Setting Up a Work Hub with Nimbus Platform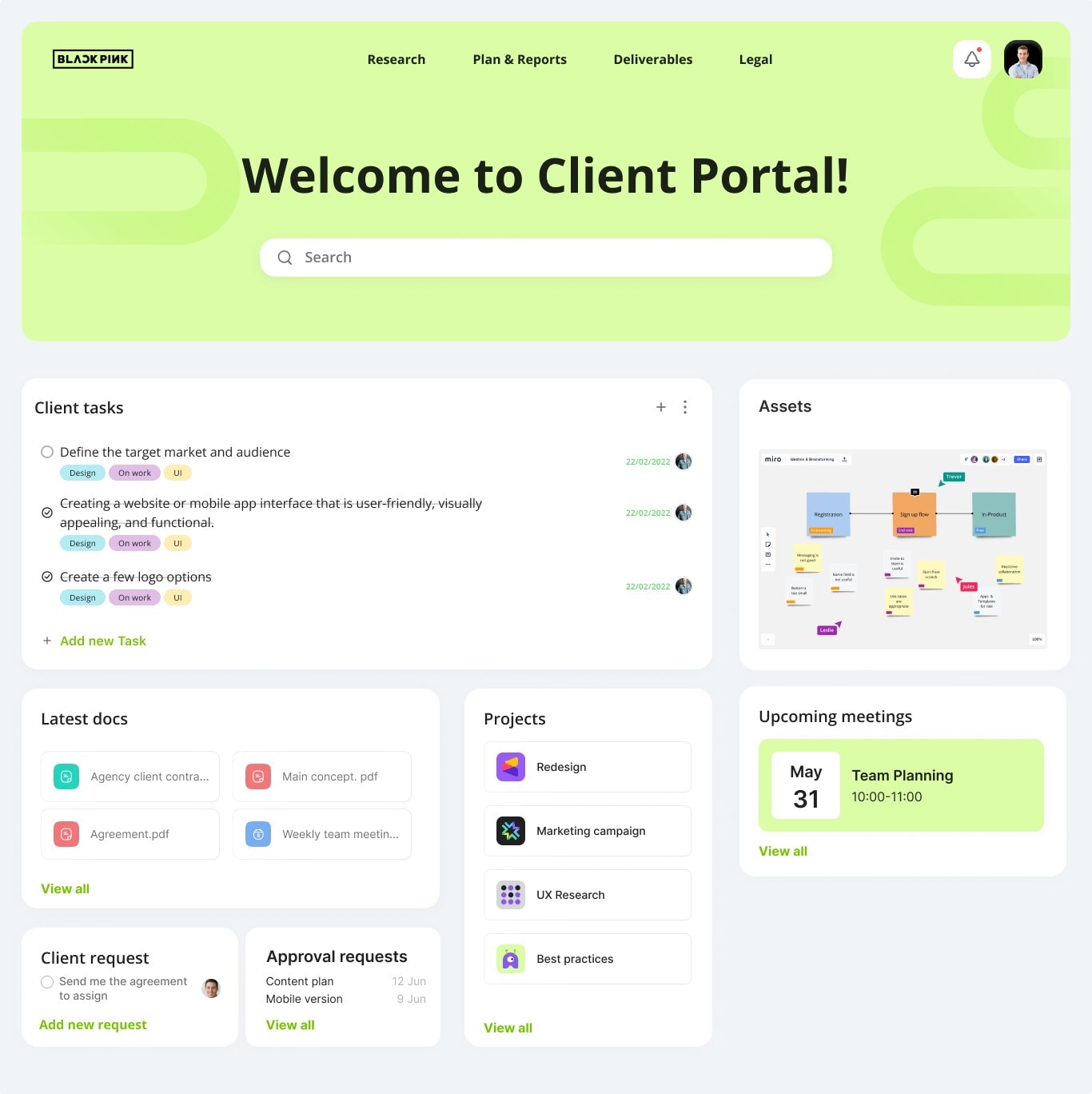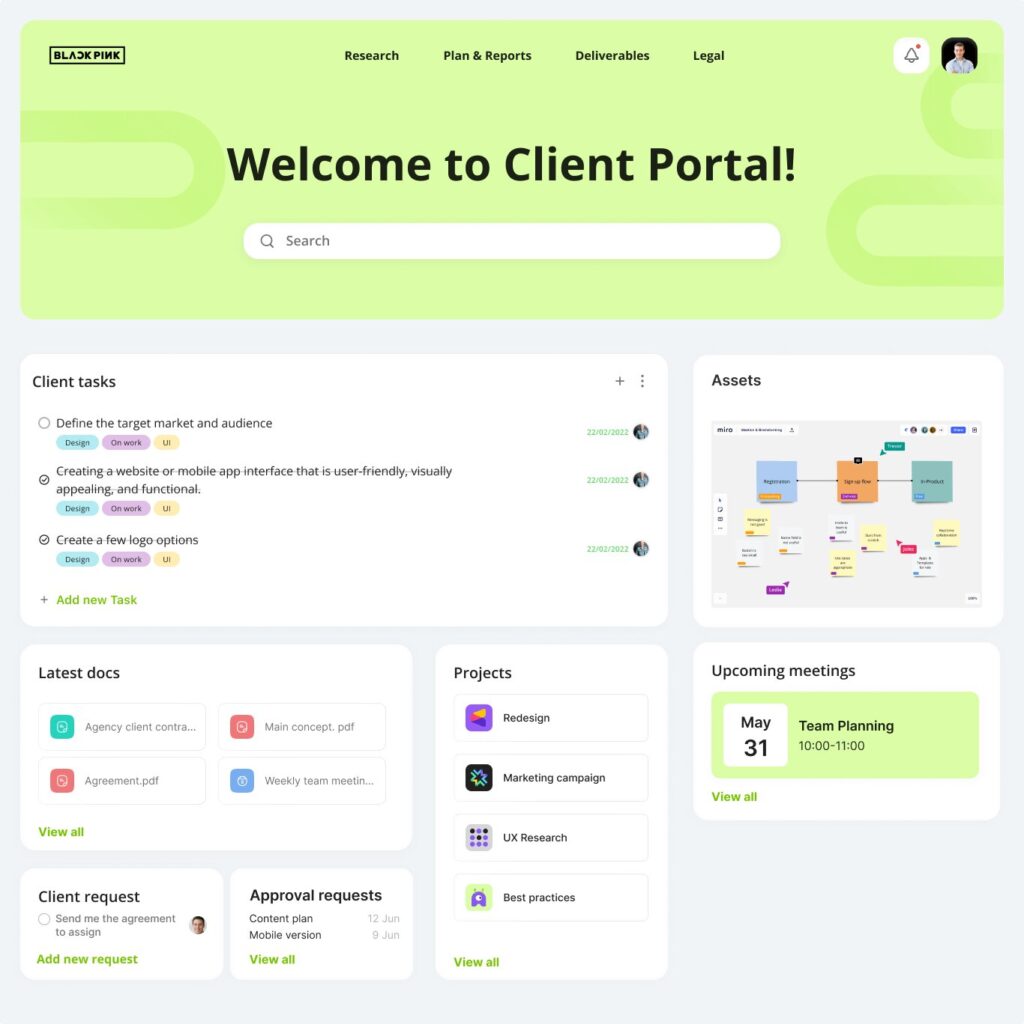 If you are in search of a decent work hub solution, take a look at Nimbus Platform. It delivers advanced collaboration software that allows managing workplace information and cooperation, creating intranets and extranets, building no-code knowledge bases for internal and external purposes and much, much more in one easy-to-use hub.
Сreate an effective work hub with Nimbus Platform!
Use Nimbus Note to organize interaction and collaboration with your teams and clients
Nimbus Note is a feature-rich and conveniently interactive collaboration tool. With it, you can organize and efficiently convey your project information using workspaces, folders and super documents. Nimbus Note allows accumulating important content and ideas on a single super page and then sharing it in one click with stakeholders – your clients, colleagues or both. The killing feature of the tool is its powerful editor that includes manageable blocks of text, databases, files, videos and embeds from other services.
Use Nimbus Capture to establish effective cooperation
Nimbus Capture is a lightweight and easy-to-use screen capture solution with a bunch of useful features. It allows creating videos, adding webcam recordings and voice-overs as well as taking screenshots of an entire web page or its selected areas only. It is ideal for situations when several teams work on a single project, and lots of adjustments or corrections are expected. You can make use of the tool both in synchronous and asynchronous communication. Nimbus Capture is also good for managing client communication.
Use Nimbus Clipper to organize information and share data
Nimbus Clipper is a user-friendly browser extension that lets you capture relevant content in web pages, images, PDF files, emails, messages, code blocks and more, save clips, and then access them from any device. More than that, you can compile those fragments and add your notes. Sounds cool, right? Stop working in chaos and get Nimbus Clipper.
With Nimbus Platform, you can also organize client portals and knowledge bases. It has a shallow learning curve and doesn't require any special training to master. The icing on the cake is that Nimbus is free to try for 14 days. Don't hesitate and sign up!
Find out how Nimbus can help you with building up your perfect knowledge base here.
Next post
10 Best Knowledge Base Examples in 2023