Maximize productivity and streamline collaboration with our experts
Book a demo
Once in a while, we all reach the point when replacing old tools is necessary. In this article, we will find the most suitable alternative to Huddle. Choosing the right collaboration software is crucial for team productivity and project management; with time, our goals change, and so does our software. Today we're looking at the best Huddle alternatives that have similar features and combine communication, document management, task tracking and automation. Organizations can make informed decisions to empower effective collaboration and enhance productivity by understanding their strengths and benefits. Choosing the best replacement for cooperation or apps like Huddle is key to achieving team goals and maximizing efficiency.
What is Huddle and Which Drawbacks You May Face
Huddle is a cloud-based collaboration platform that helps teams to work together. It provides file sharing, project management and communication features in one app. However, nothing is perfect, and Huddle is no exception, so here are some issues you may find.
User Interface. Huddle's user interface may be complex and overwhelming, especially for new users.
Limited File Size and Storage. Huddle enforces limitations on file sizes and storage capacity, which can be unpleasant for teams working with large files or requiring extensive storage.
Integration Options. Huddle integrates with popular applications and services, but the available options may be finite compared to other platforms.
Pricing. Huddle's pricing may be relatively expensive, especially for small businesses with limited budgets.
It's essential to consider these drawbacks alongside the benefits of Huddle to understand if it fits your specific needs and requirements. But isn't it better to consider alternatives and find programs like or even better than Huddle? So our next step is to analyze Huddle competitors and replace it with only the best choice.
Top 5 Alternatives to Huddle
Nimbus Platform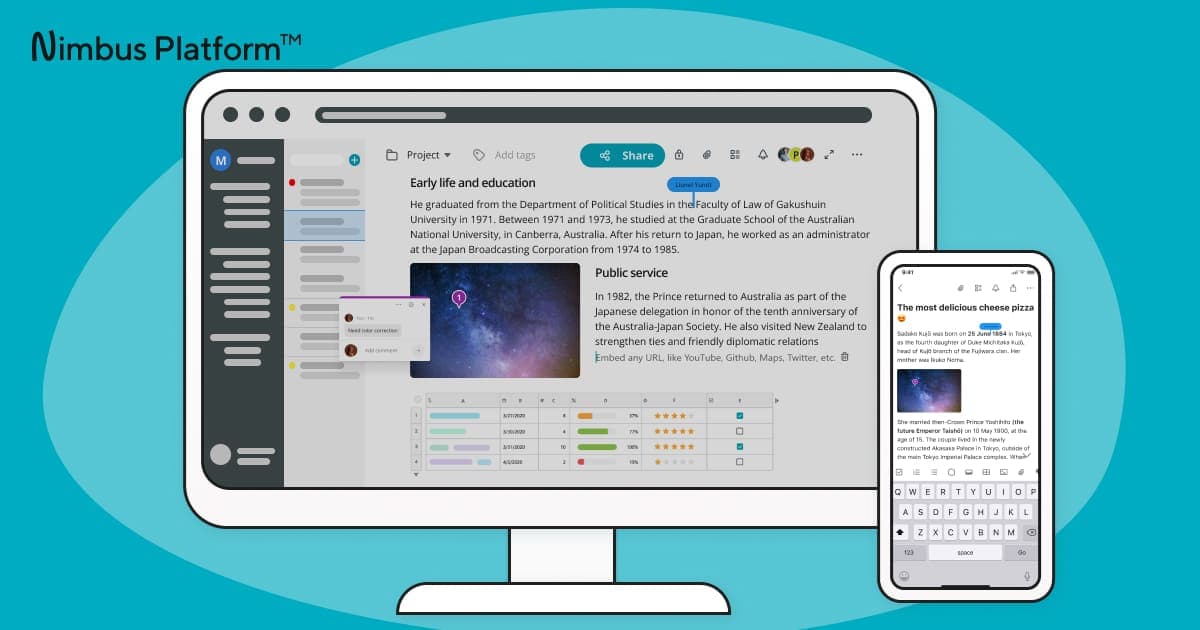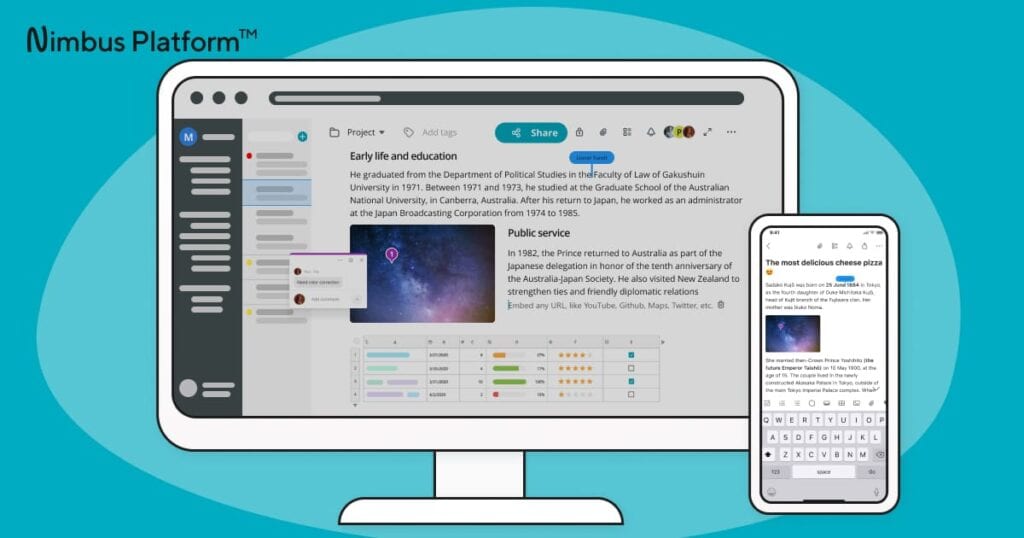 Our first choice for an excellent alternative to Huddle is Nimbus Platform. Why? Because it offers full cloud-based collaboration, project management features and easy-to-use design, which allows you to optimize work processes and enhance productivity.
Key features and benefits.
Document Management. Nimbus Platform has a centralized space for storing, organizing and sharing files, which allows team members to work on documents in real-time, track versions and maintain document access.
Screenshot & Screen Video Recording. Nimbus Capture is a functional tool that captures screenshots, records videos, annotates and shares content quickly.
Task and Project Management. the platform offers tools for creating and assigning tasks, setting due dates and tracking progress.
Team Collaboration. collaborate through chats, comments and notifications. You can exchange ideas, provide feedback and stay updated on project activities.
Client Portals. this secure online space allows businesses to share confidential documents and collaborate with clients, and all of it builds on trustful security features and customizable branding.
Integration Capabilities. Nimbus Platform integrates with various third-party applications and provides smooth data exchange.
Microsoft Teams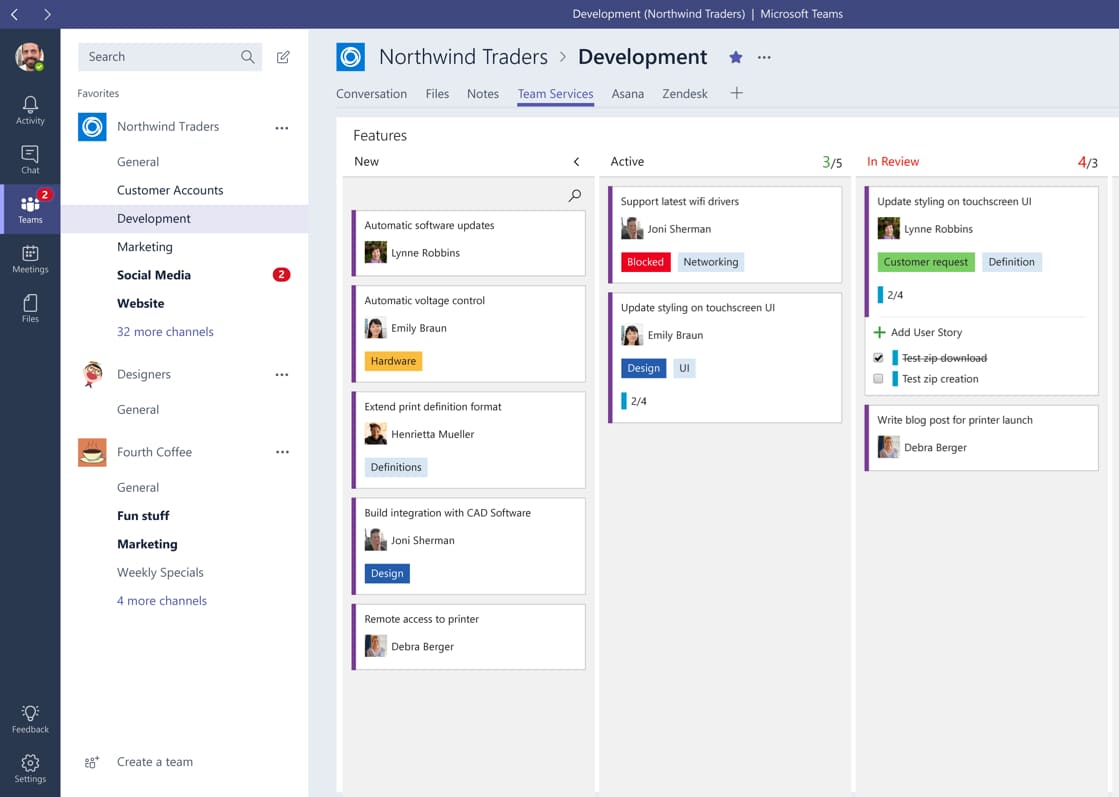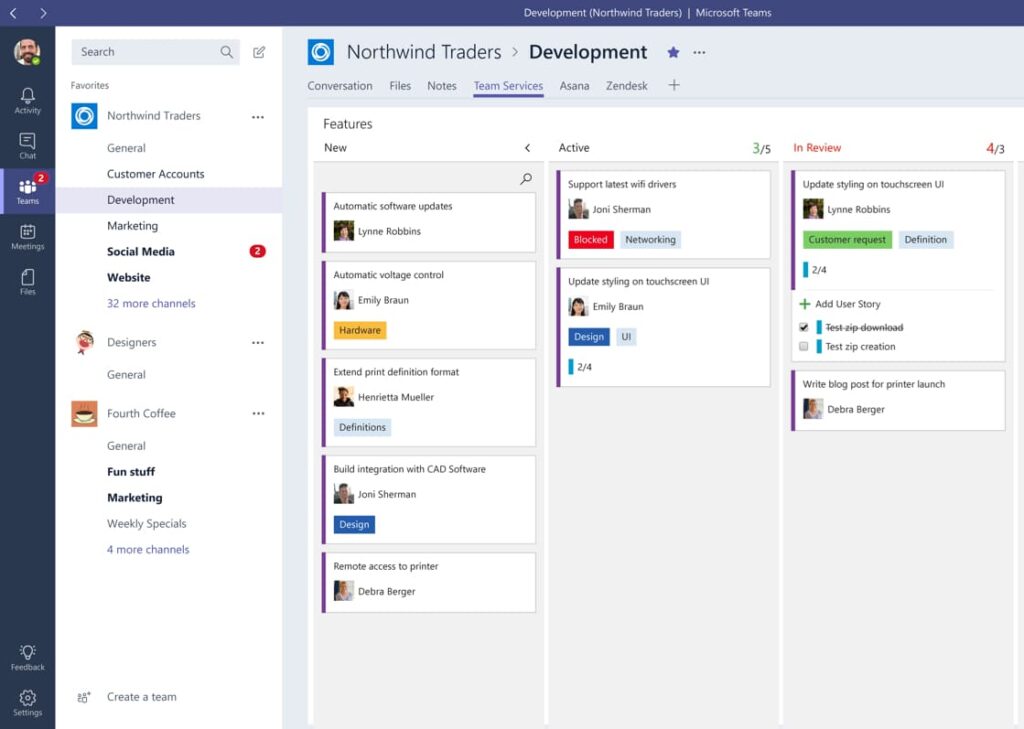 Microsoft Teams is a powerful cloud-based collaboration platform that combines chat, video meetings, file sharing and integration with Microsoft 365 tools. It fosters effective teamwork, enhances communication and streamlines collaboration across teams and organizations, making it a solid equivalent to Huddle.
Key features and advantages.
Chat and Video Meetings. real-time messaging and video conferencing capabilities allow team members to chat, call and conduct virtual meetings. It supports one-on-one and group conversations, screen sharing and recording.
Document Collaboration. integrate with Microsoft 365 applications like Word, Excel and PowerPoint, facilitating real-time document collaboration. You can simultaneously edit documents, leave comments and track changes, ensuring seamless teamwork.
File Sharing and Storage. a centralized repository through SharePoint and OneDrive allows you to securely store, access, and share files within channels and chats.
Team Channels and Collaboration. organize conversations and content into channels, creating dedicated spaces for specific projects, topics or departments.
Integration with Apps. Microsoft Teams integrates with a wide range of applications.
Slack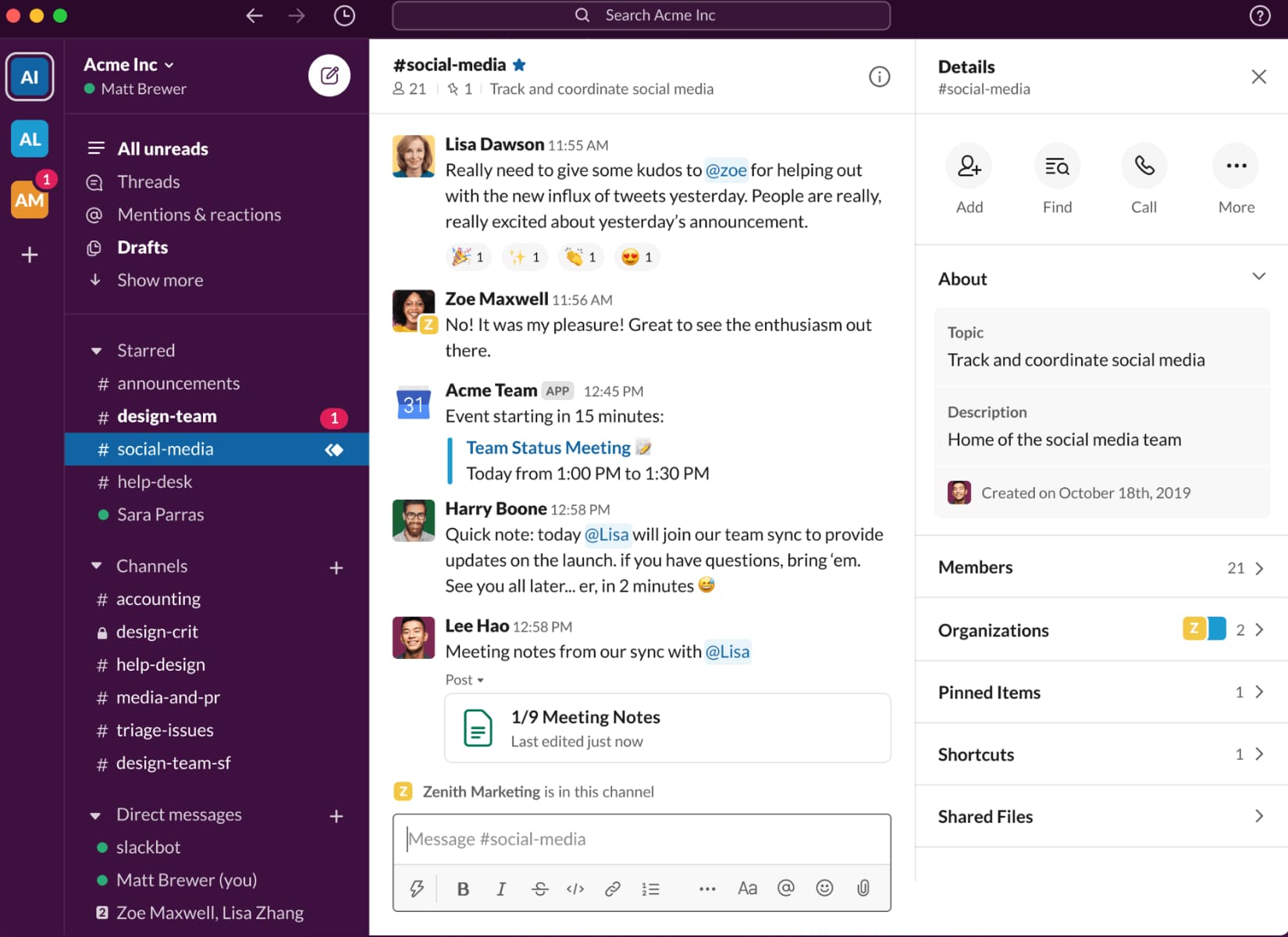 If you want a replacement for Huddle, try Slack, a world-known collaboration platform that optimizes team communication, collaboration and productivity. Its channels, file-sharing capabilities, app integrations and search functionality are valuable for enhancing teamwork and streamlining organizational cooperation.
Key features and advantages.
Channels and Direct Messaging. this allows you to create channels for specific projects, departments or topics, providing dedicated spaces for discussions and collaboration. You can also engage in direct one-on-one messaging for private conversations.
File Sharing and Collaboration. Slack enables easy file sharing and collaboration within channels or direct messages.
App Integrations. the app offers a wide range of integrations with different tools and services, so you can bring them into Slack.
Search and Archive. the search functionality lets users quickly find past conversations, files and shared resources.
Notifications and Customization. these settings inform users about important updates and mentions. It also offers customization options to personalize the interface and optimize the user experience.
Asana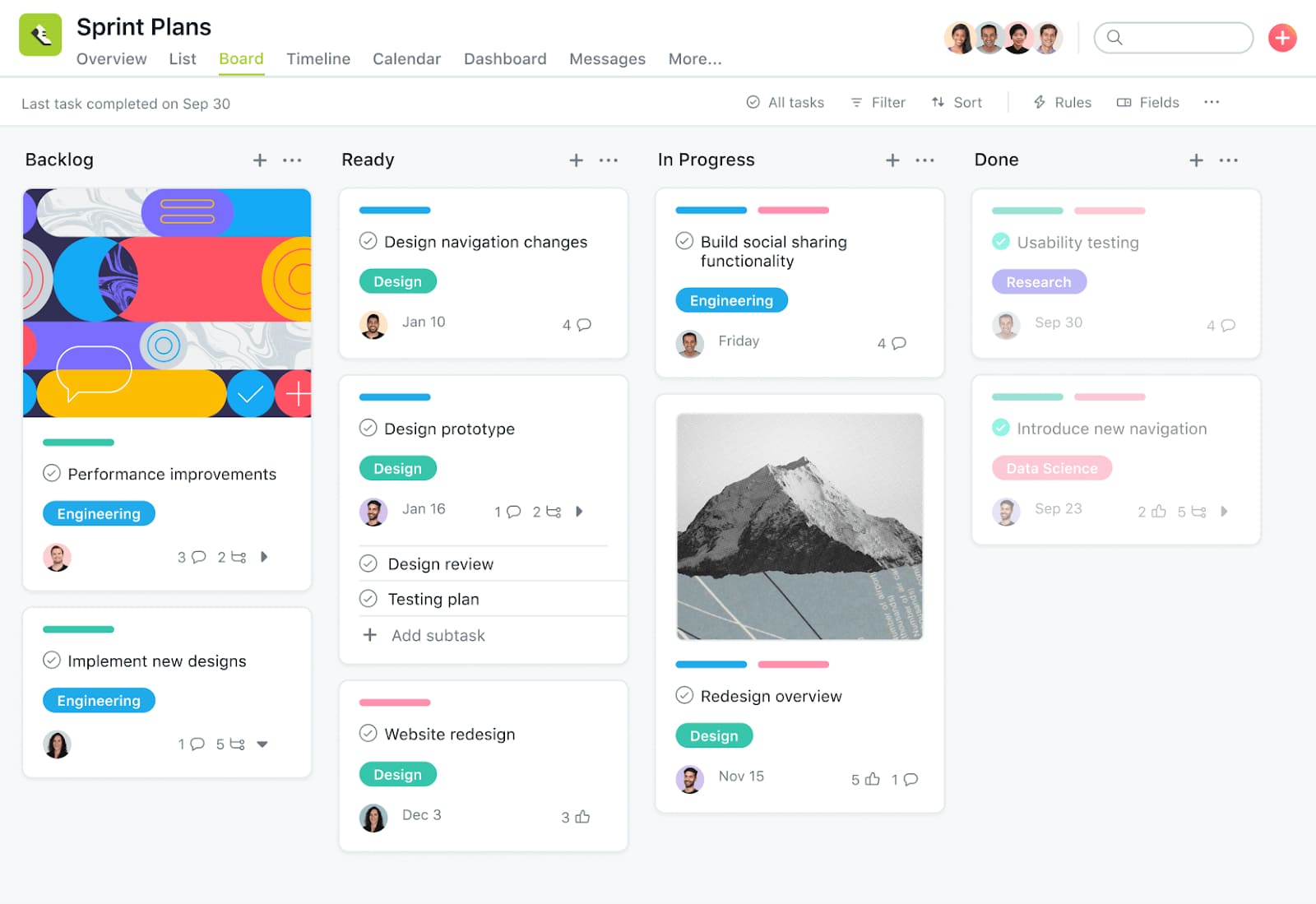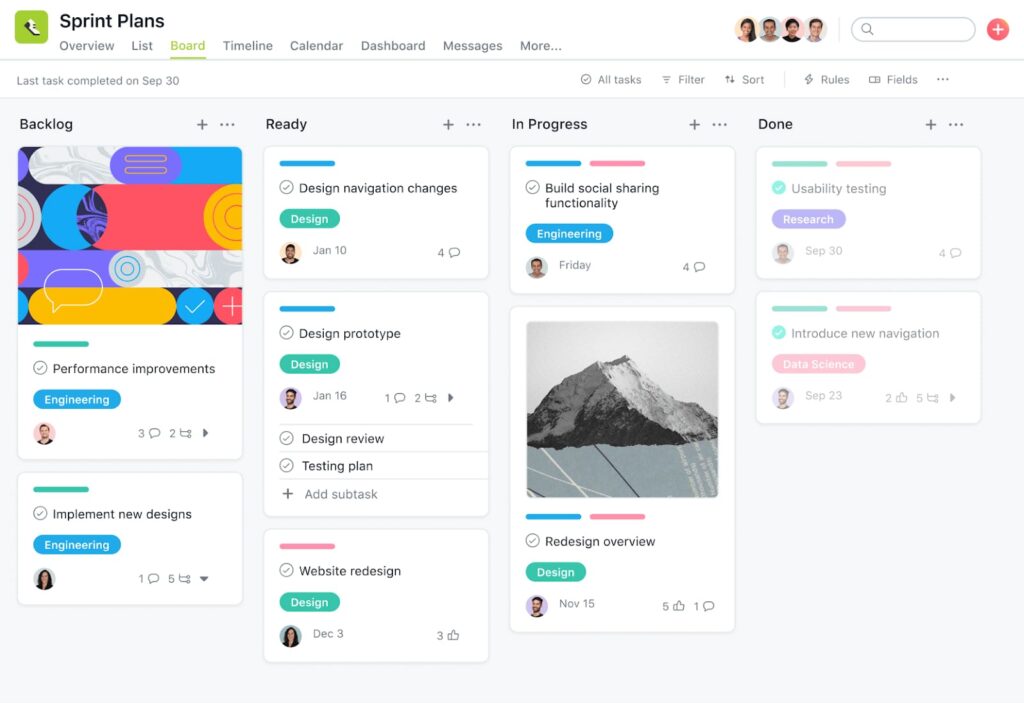 One of the Huddle competitors, Asana is a comprehensive collaboration platform wiсh features for project organization, task management, collaboration and reporting. Its flexibility, integrations and mobile access make it suitable for many use cases, empowering teams to work more efficiently and achieve their goals.
Key features and advantages.
Project Organization. it provides a structured environment for organizing projects, tasks and subtasks. You can create and break projects into actionable tasks, allowing clear visibility and efficient task management.
Task Assignments and Dependencies. asana allows users to assign tasks to team members, set due dates and establish task dependencies.
Collaboration and Сommunication. collaborate using features such as comments, file attachments and @mentions. Workers can communicate within tasks and projects, streamlining communication.
Progress Tracking and Reporting. this means visual progress tracking through task status updates, timelines and progress reports.
Integrations. integrate Asana with various tools and services.
Trello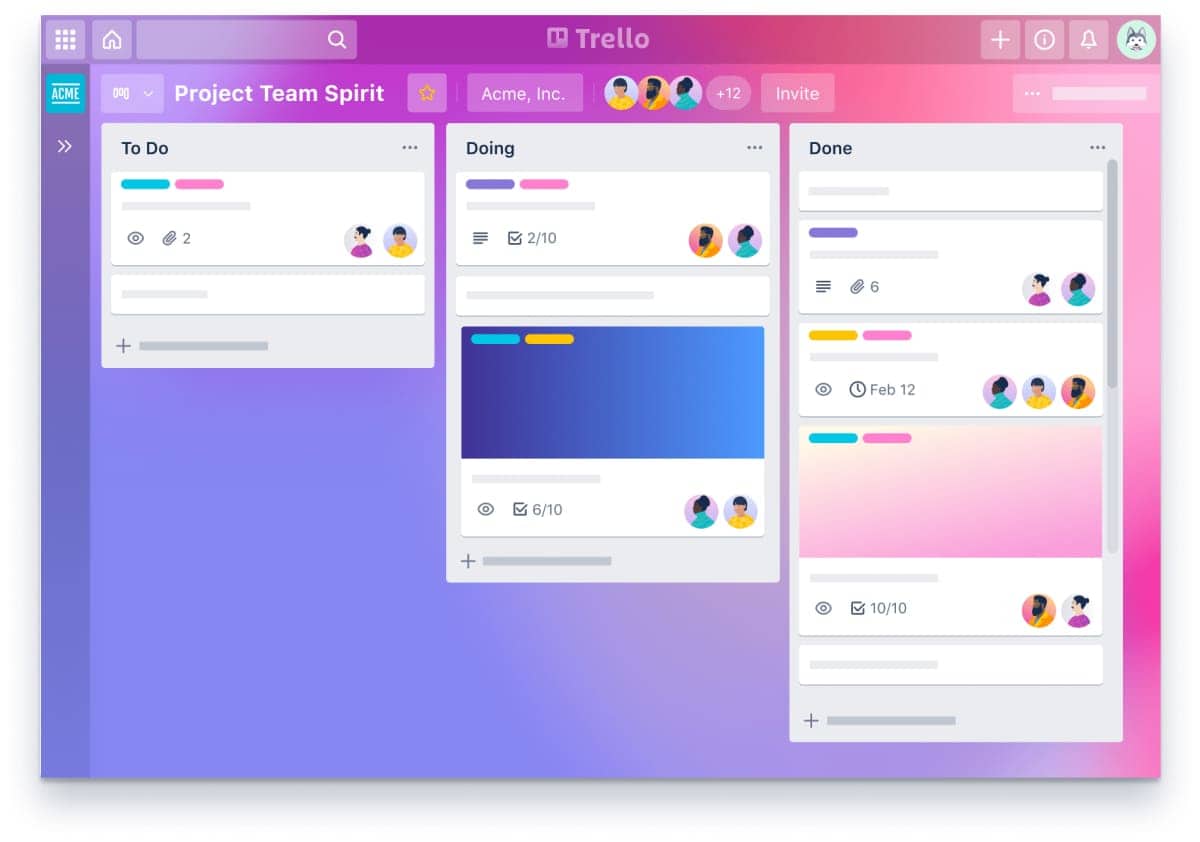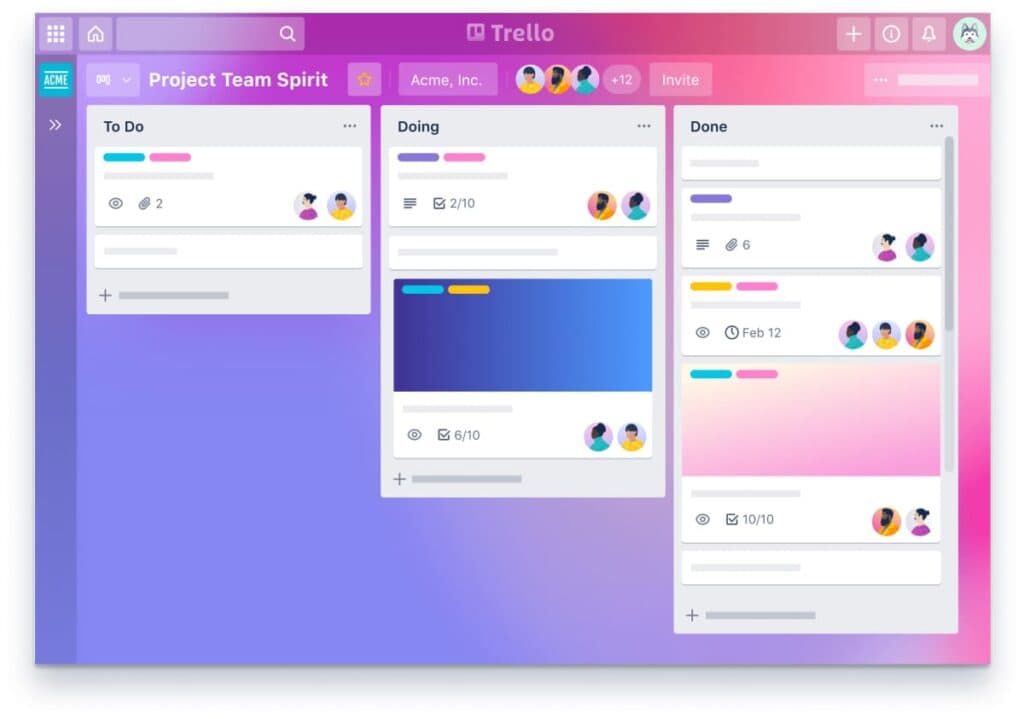 As one of the top Huddle alternatives, Trello offers a visual and user-friendly approach to task management and collaboration. Its boards, lists, cards system, automation and integration capabilities make it a valuable tool for project management, team coordination and personal productivity.
Key features and advantages.
Boards, Lists and Cards. trello is a visual system where you can create boards to represent projects or workflows. You can create lists representing stages or categories within each panel and cards representing tasks or items.
Task Management and Collaboration. cards can be assigned to team members, labeled with due dates, and categorized using labels or custom fields. You can collaborate on cards by adding comments, attachments and checklists, facilitating seamless communication and coordination.
Workflow Automation. you get automation capabilities through its Power-Ups feature. Power-Ups allow users to automate repetitive tasks, such as moving cards between lists, sending notifications or integrating with other apps.
Integration with External Tools. trello integrates with various tools and services, such as Google Drive, Slack and Dropbox. These integrations enable teams to centralize their resources, access files and leverage additional functionality.
Customization and Personalization. the app has flexibility for customization, allowing you to adapt the platform to specific needs. You can create custom boards, lists, labels and fields to match your tasks.
Enhanced your work processes with Nimbus Platform™!
The Top Huddle Alternative
Cloud-based collaboration platforms have transformed teamwork by providing centralized spaces for communication, document sharing, task management and coordination. Each platform has strengths to be a competitor to Huddle.
Huddle offers secure document collaboration.
Microsoft Teams integrates with Microsoft tools.
Slack excels in real-time communication.
Asana provides comprehensive productivity tools.
Trello simplifies task management.
However, Nimbus Platform stands out as a top alternative to Huddle with its unique features, user-friendly interface and focus on efficient collaboration and project management. For these reasons, we recommend Nimbus as a substitute for Huddle. But you don't have to take our word for it. Try it yourself and see the benefits of Nimbus.
Visit our Twitter page for more news and updates!
Read more posts on this topic:
Disclaimer
Parties other than Nimbus Platform™ may provide products, services, recommendations, or views on the Nimbus Platform™ site ("Third Party Materials"). Nimbus Platform™ is not responsible for examining or evaluating such Third Party Materials, and does not provide any warranties relating to the Third Party Materials. Links to such Third Party Materials are for your convenience and do not constitute an endorsement of such Third Party Materials.
Next post
10 Useful Customer Communication Tools Your Business Needs