How Empathy Makes a Difference When Building Customer Service
How Empathy Makes a Difference When Building Customer Service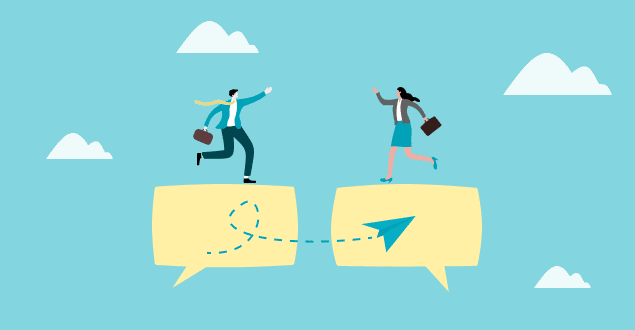 How would you define good customer service?
What distinguishes good customer service from a poor one? You can suggest dozens of answers. Most of them would probably be right. However, we're pretty sure empathy is one of the top factors on the list.
Perhaps, you'd say that the product's quality and well-established automation are more critical for your customers. The statistics prove that more than 70% of clients feel more positive about interacting with humans than chatbots or other automated support solutions. Moreover, almost 60% claim that modern companies are losing touch with the human element in customer experience.
The reason? People appreciate when you listen to them, care about their feelings, and express understanding of their concerns. Especially now, when many companies have gone remote, empathy becomes essential. It increases customer loyalty and, thus, directly affects your sales and conversion rates.
But how exactly can empathy impact your customer service effectiveness?
We are here to help you find out. This post will explain the importance of empathy customer service for your business. Also, we will provide valuable tips on building empathy in your company to meet your clients' expectations.
What is Empathy in Customer Service?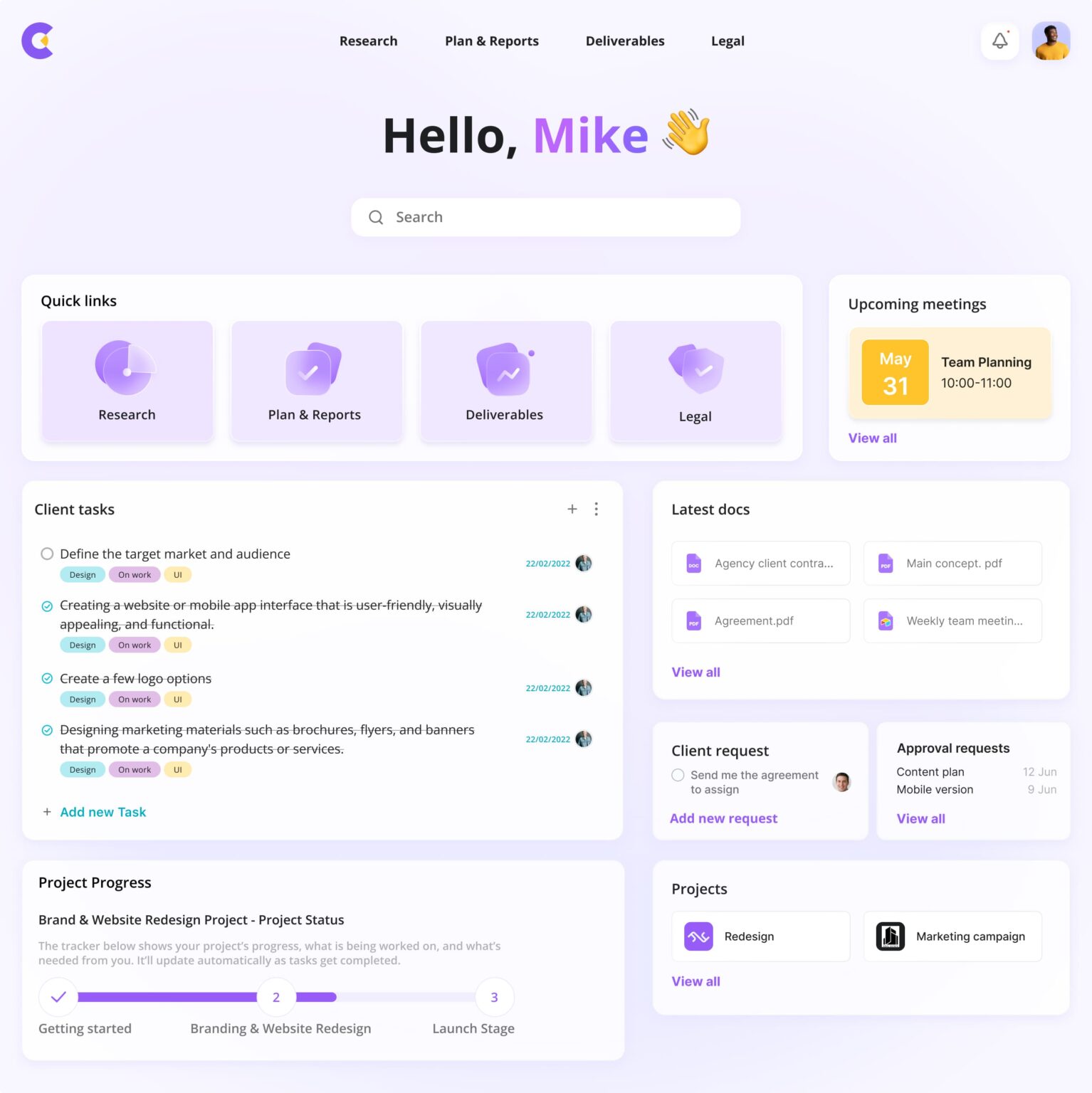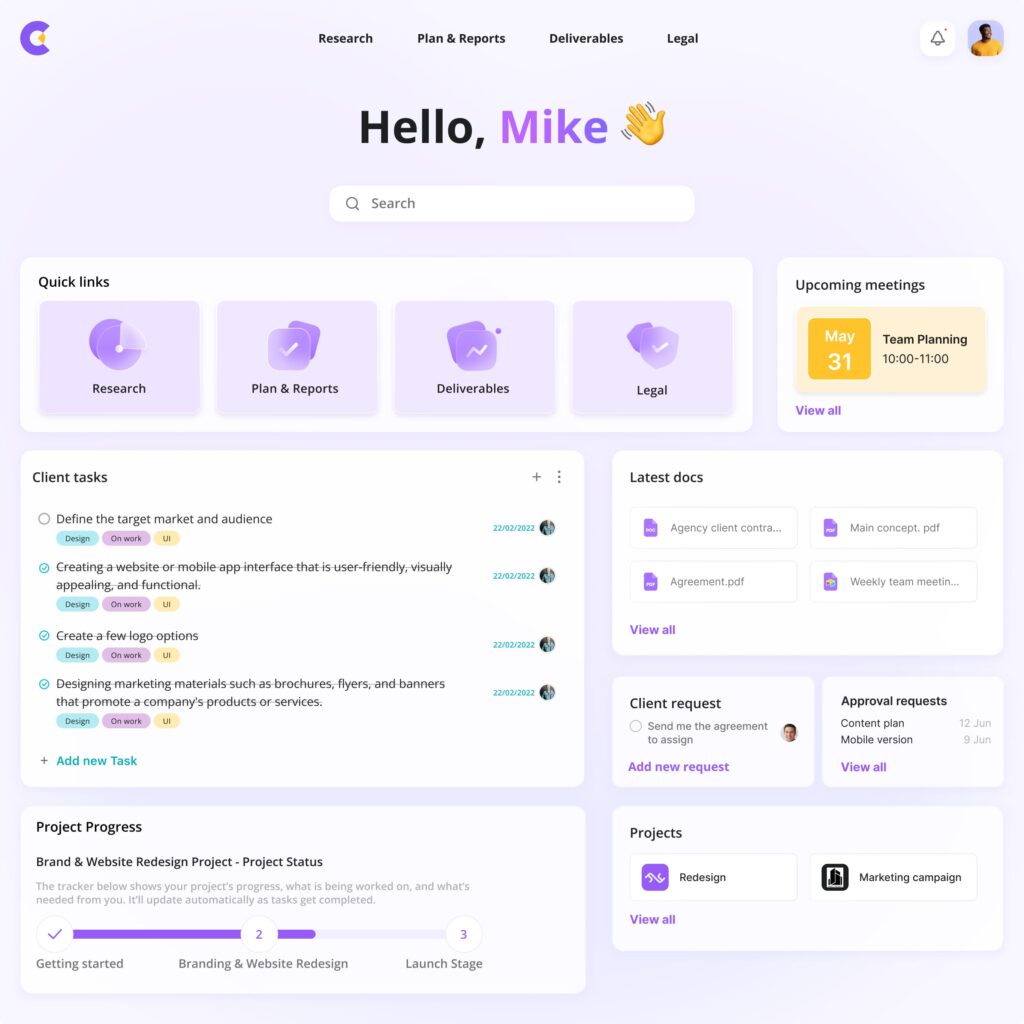 Empathy is the ability to understand and consider another person's feelings. At the same time, you don't have to agree with a person or share their opinion. Instead, empathy helps put yourself in their shoes and support them as much as possible.
But what does it mean for a business in a customer service context? Let's clarify it with an example.
Imagine trying to log in to your account on a company's website and realizing it's blocked. You simply didn't pass a two-level authentication process. So now, you need to call customer service agents and find out how to unblock your account. You feel upset, even frustrated. Why didn't they notify you about this issue? And how much time will it take to solve it?
Here are two possible responses from the service team.
The customer service agents inform you that, unfortunately, they cannot do anything to solve your problem. So now, you should wait for two weeks until your account is unlocked.
The customer agents understand your feelings and do their best to address your challenge. They regularly keep in touch with you, politely answer your questions, and offer various options to help you unlock your account.
So which company will you trust in the future? The one that indifferently informed you about the problem? Or the one that is offering empathy?
The answer is pretty obvious, isn't it?
Based on the above, an empathy-focused customer service means your company values the clients, takes their concerns seriously, and understands how the customers feel. Such an attitude will allow you to reach customer trust, which is the key to your business's success.
Why Is Empathy Customer Service Crucial?
Today, many companies measure key metrics and apply automated customer service; however, finding the right balance between innovations and customer-centered principles is vital.
So what difference does customer empathy make to your service's efficiency? Let's look at the most fundamental benefits.
It Enhances Understanding of Your Customers
People want to be understood. They appreciate your listening to them, respecting their feelings, and responding to their problems. At the same time, your company can also utilize empathetic customer service. You can gain more information about your clients' actual needs and expectations. You can do your homework and skyrocket your customer service with a careful and attentive attitude to support interaction.
It Makes Your Brand Stand Out
Suppose your business offers incredible discounts and cost-effective services compared to your competitors. Even the most loyal customer will leave if you ignore an empathetic approach. Almost 90% of buyers are ready to pay more for a great customer experience.
Thus, if you want your company to make a difference, don't underestimate the importance of your customers' feelings. Offering care, dignity, and respect to their point of view will make them more likely to return.
It Involves Personalized Customer Experience
Generalizing your audience's needs isn't result-driven, especially regarding customer service. In contrast, personalization is a great strategy leading to the peak of a positive and memorable customer experience. And that's where empathy helps.
According to a Salesforce report, more than 90% of customers expect companies to understand and care for them as individuals. So if you don't want to lose your clients' loyalty, your customer service agents should consider their personal concerns.
Create Empathy-Focused Customer Service with Nimbus Platform
Key Tips on Improving Empathy-Focused Customer Service in Your Company
Empathy is not a typical soft skill you can instantly implement into your customer service strategy. Instead, it reflects your company culture and fundamental values. Therefore, it's worth trying to make empathy an integral part of your corporate mindset.
Here are several tips on building and cultivating empathy in your company.
Start from Your Customer Service Team
Developing team empathy might be a challenging yet far from impossible goal to achieve. Many modern companies practice corresponding coaching, training, and exercises for their managers and employees.
You can provide specific guidelines and tutorials teaching the core aspects of empathy customer service:
Ensuring proper behavior at the peak of a conversation with a client
Handling an intense moment in customer interaction and understanding customers feeling positive or frustrated
Analyzing verbal and non-verbal customer messages, etc.
In addition, an empathetic attitude positively affects your workspace leadership and boosts productivity. Read more about the most efficient ways to improve your team's performance in our blog.
Use Insights
You can use various surveys, interview your customer service agents, and consider the existing issues. You will get valuable information and address the challenges your team members have faced when communicating with your customers.
Additionally, you may collect specific data to make conclusions about the difference in customer preferences, expectations, and problems. It's a great way to understand their average needs and start offering empathy to their pain points.
Collect Customer Feedback
There is a great number of potential empathy customer challenges you may detect. The regular feedback (or lack thereof) is often deceptive. The majority of customers feeling frustrated leave no complaints.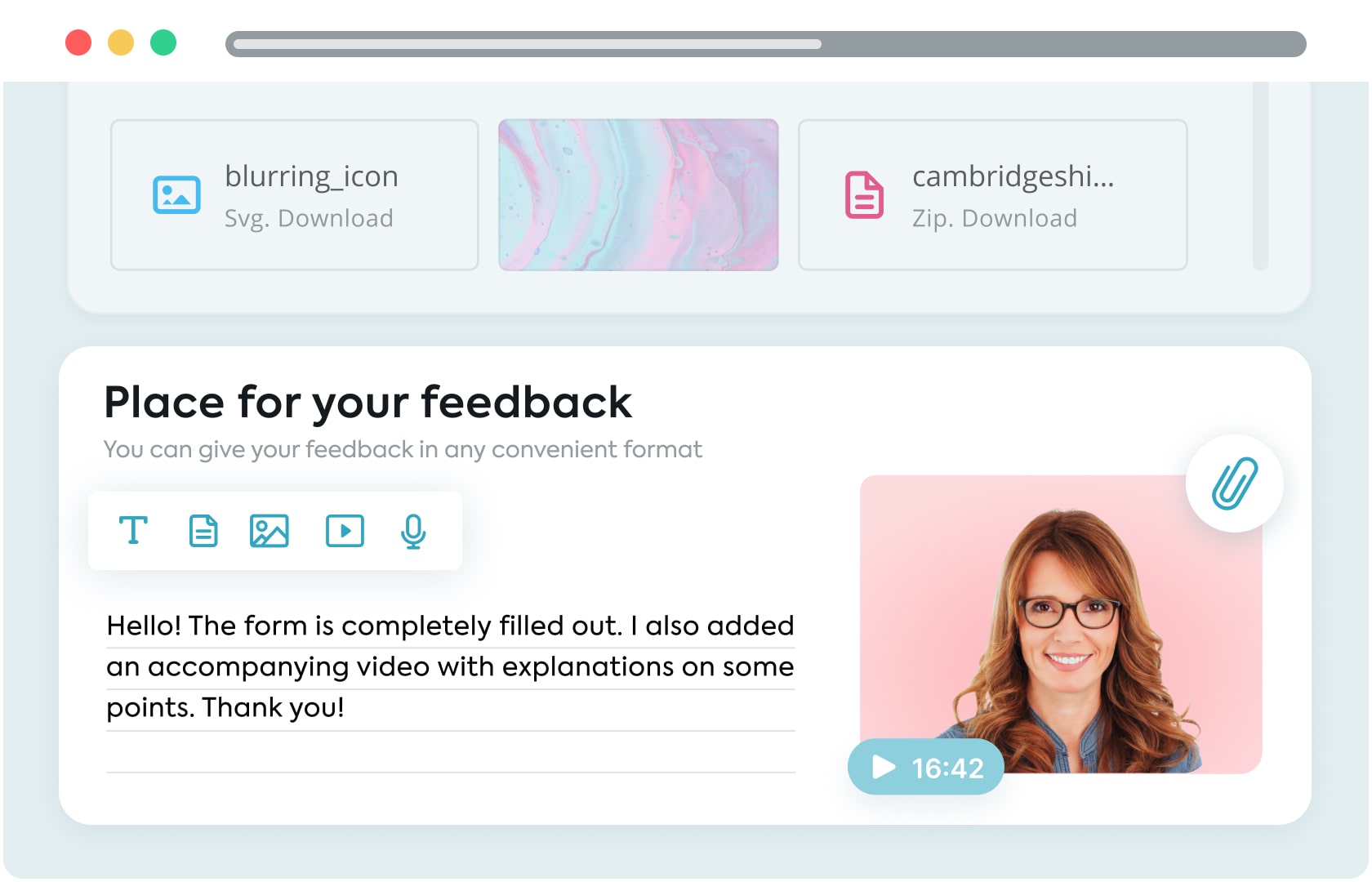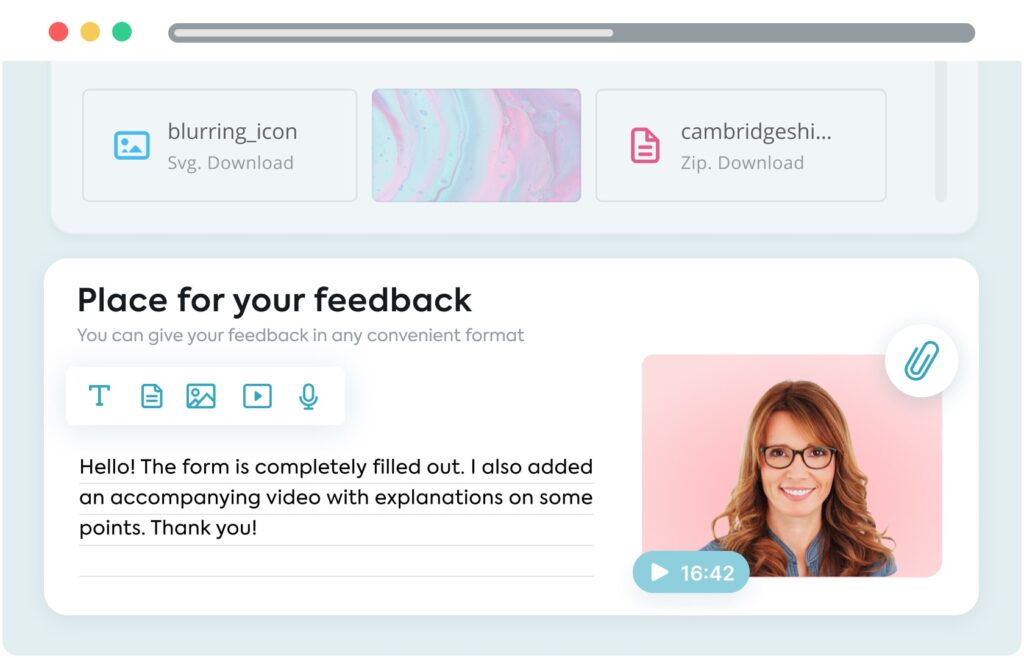 So if you aren't sure if your customer service has a positive effect, turn directly to your clients. Collecting feedback will provide helpful information regarding your service workers' performance. Additionally, you may learn if the team faces particular challenges and therefore, it will be easier to start developing team empathy.
You can reach customer feedback in multiple different ways, including:
Email or SMS campaigns
Interviews with focus groups
Qualitative customer surveys
Read more posts on this topic:
Listen to Your Customers and Make Conclusions
Finally, it's worth noting that simply listening to your customers is not enough. Customer service agents should understand what a person said and assume what they didn't say either.
Very often, the customers feel disappointed, frustrated, or confused. So a call to your service team is often a challenging and intense moment. However, an empathy customer service approach allows you to identify the main points, reach a positive interaction, and, at last, solve the users' problems. For example, you can collect information about the most common challenges and use it to improve your product, service, or UX solutions.
Boost Empathetic Customer Service with Nimbus Platform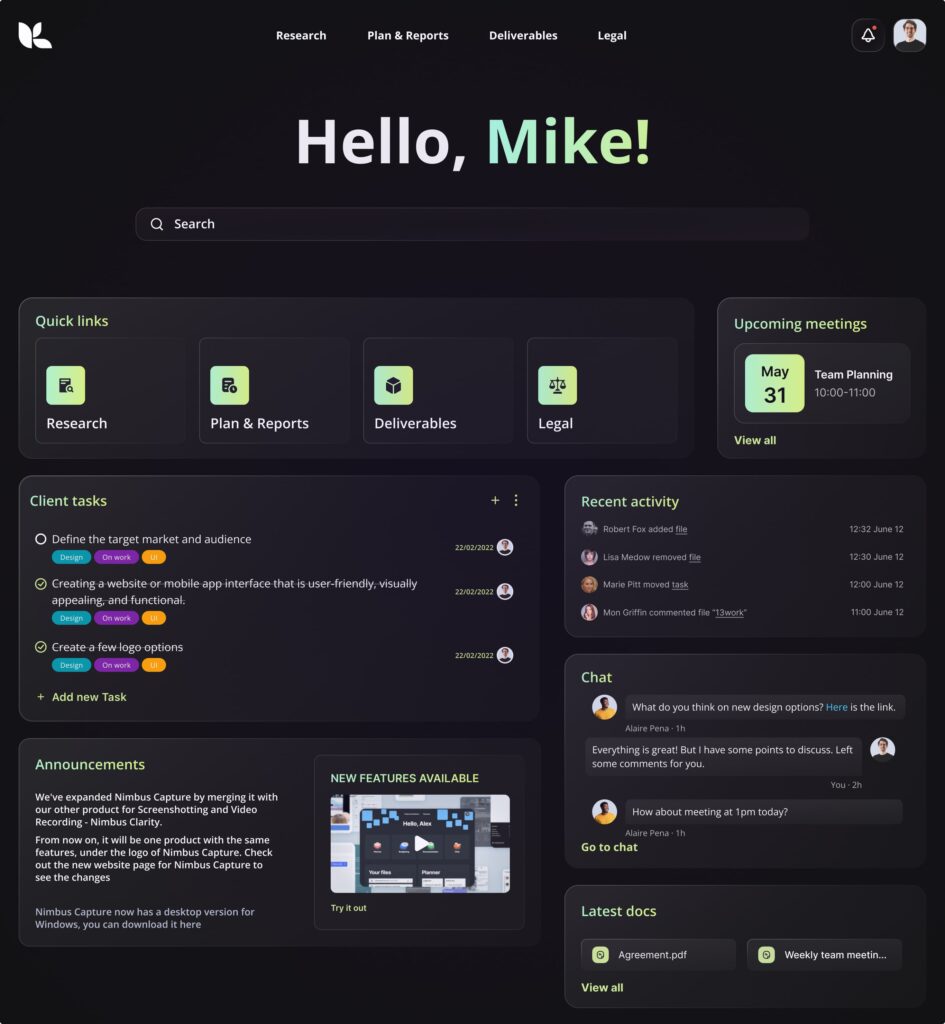 Are you looking for an efficient and multifunctional tool to ensure great customer service and make it more personalized and empathic? Consider Nimbus Platform. It benefits remote customer service companies striving to improve task management, collaboration processes, and communication.
Here are our platform's most significant advantages that will have a positive impact on your customer experience quality:
All essential tools in one platform. You can integrate all crucial apps into a single workspace. We provide access to over fifty tools, including Figma, Calendly, Google Docs, Gmail, etc.
Streamlined customer journey. Our platform is user-friendly and intuitive. Your customers won't have to waste time learning how to operate it. The workspace is well-organized and clearly structured.
Visual communication. With Nimbus Capture, you can simply demonstrate your screen and record voice or video messages to your clients. It will make customer interaction more personalized, allowing for empathetic and careful service.
Easy access to customer feedback. You can collect your customers' feedback on the platform by adding Typeform or Google Form integrations. It allows you to provide great customer service and improve it if required.
Customizable workspace. Our solution is custom, so you can tailor it to your individual needs. Build your workspace for customer communication using your company's logo and other brand specifics.
Nimbus Platform is a great solution for companies that need to make a difference in productivity, streamline management, and enhance customer empathy. With our tool, you can facilitate all those processes and focus on establishing a better emotional connection with your clients.
Want to make sure? Try Nimbus for free. You will certainly enjoy it, as well as your customers!
Previous post
How to Make Your Team Collaboration Strategy Better than Ever
Next post
Mastering Knowledge Management Systems