How to Achieve Personal and Business Goals with Nimbus
How to Achieve Personal and Business Goals with Nimbus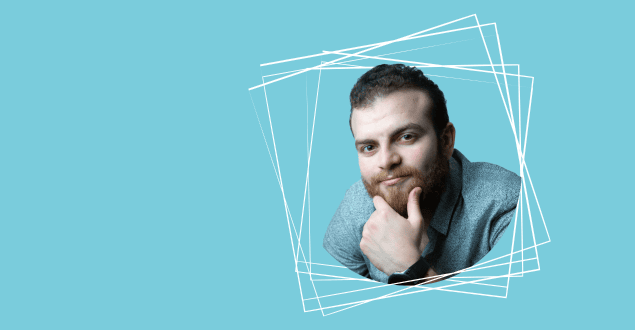 Ach Hadda is a 3D animator and motion designer who mainly works in the video game industry. He helps his clients tell their stories through animated videos.
To better achieve his business and personal goals, Ach Hadda uses Nimbus.
How does Ach Hadda use Nimbus in his work?
Writing video scripts
Before posting animated videos on LinkedIn or sharing videos on video marketing, Ach Hadda always writes scripts in Nimbus Note. To avoid losing his scripts and to keep them all in one place, he saves them in specific folders. This makes it easy to switch between all his scripts.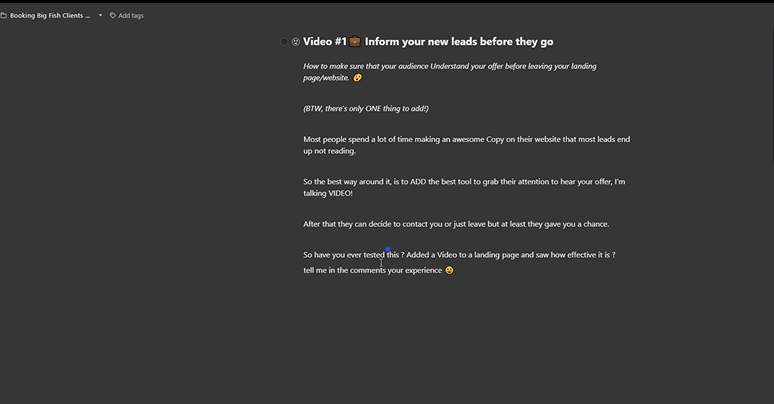 Sharing information with his clients
Discussing marketing campaigns or videos with his potential clients, is easier for Ach Hadda when he creates notes with some references to his ideas and visions. He adds names of video games, embeds their ads from the Internet and supports his choice with small reviews. A section break helps Ach Hadda separate his ideas and show examples of the ads that impress him but are out of scope.
Even if Ach Hadda's clients are not Nimbus users, they still can see his notes. Ach Hadda simply shares the desired notes with them. His clients do not need to register in Nimbus to see the notes, clicking on the links is enough. All information on public pages is secure with an option to set a password.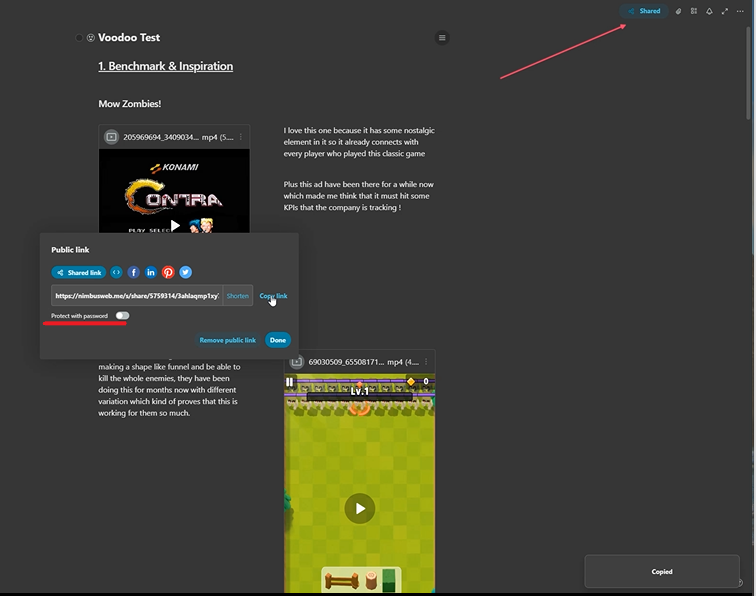 Creating a template for eCommerce
Ach Hadda's been preparing his page on eCommerce. To make the process of writing product descriptions easier, he's created a template with all needed info to fill in. He's also embedded Excel sheets with reviews so as not to switch to other pages while choosing reviews for his product description.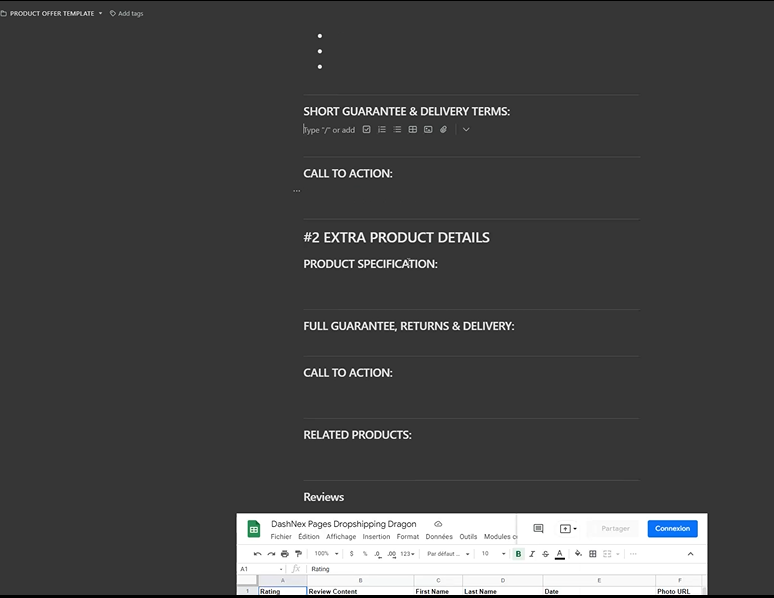 Watch the detailed video on Ach Hadda's professional use of Nimbus:
How does Ach Hadda use Nimbus for personal goals?
Education
Rather than having lots of web pages open in the browser, Ach Hadda has embedded a full course in one note: access link, login form, books shared during the course and so on. Juggling between all these links in one note is easier for him than opening lots of web pages or looking for each document on his Google Drive all the time.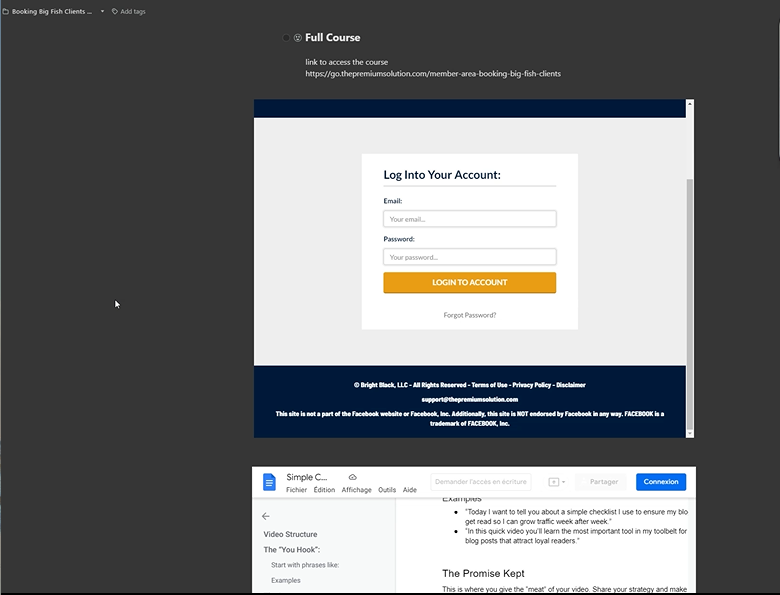 Finances
Organizing a wedding can be time- and money-consuming. To prepare everything well, Ach Hadda used Nimbus.
He's kept track of all wedding finances. To do this, he's created different tables with main events, hotels, travel & so on. He's highlighted columns with different colors and calculated how much everything would cost. This helped him plan his budget for that occasion.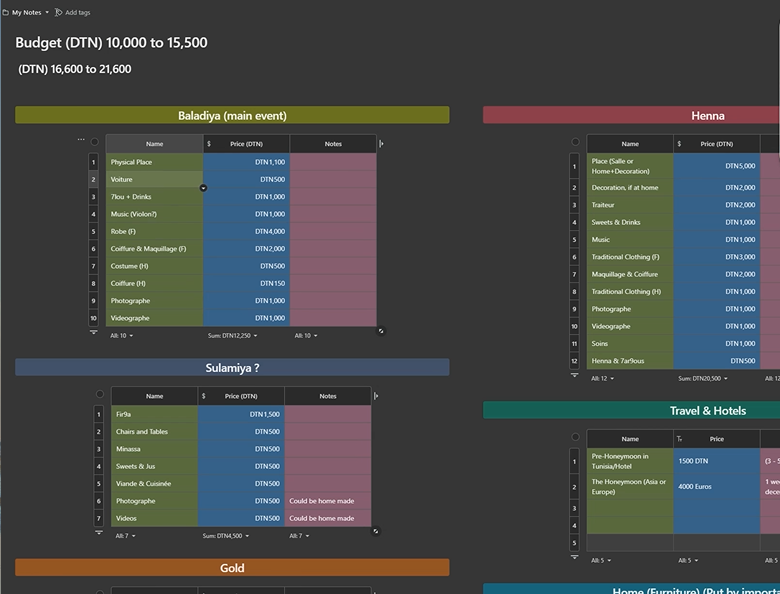 Getting fit
Working on body shape and health is easier with Nimbus. Ach Hadda creates notes with the nutrition plans from his coach and shares them with him. This way, his coach is always aware of Ach Hadda's diet and can keep track of & adjust it.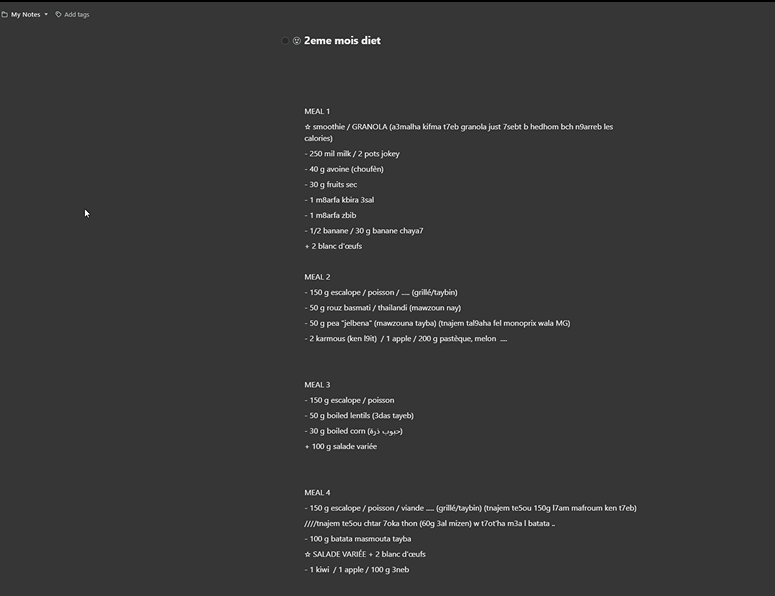 Watch Ach's detailed insights on Nimbus for personal use here:
With Nimbus, Ach Hadda:
works with his clients (sends references of his works, suggests ideas to videos);
stores all information on his projects and company;
plans finances for important events;
keeps fit.
By the way, to record his use cases, Ach Hadda used Nimbus Clarity which is a part of the Nimbus ecosystem.
Credits to Ach Hadda for sharing his ways of using Nimbus. We hope you've liked this use case and got some ideas for you!
If you want to share your personal experience in Nimbus, write us here >>
Watch how others use Nimbus on our YouTube channel
Next post
How to Organize Personal and Collaborative Projects