Almanac Alternatives to Better Organize Your Workflows
Do you spend hours organizing information and your workflows? Or do you wish there was a way to organize your documents without having to spend hours reorganizing everything again?
Would it be beneficial if you had a tool that could help you automate repetitive tasks and make sure everything gets done?
There are many alternatives to Almanac that will help you organize your workflow without wasting countless hours every week.
Find out what the popular Almanac alternatives are and how they can save you time and improve your efficiencies.
What is Almanac?
What Features Does Almanac Have?
Pricing and Limitations of Almanac
What are the Main Almanac Drawbacks?
How to Choose the Right Almanac Competitors
Top 4 Almanac Alternatives
1. Nimbus Platform
2. Google Keep
3. Evernote
4. Microsoft OneNote
What is Almanac?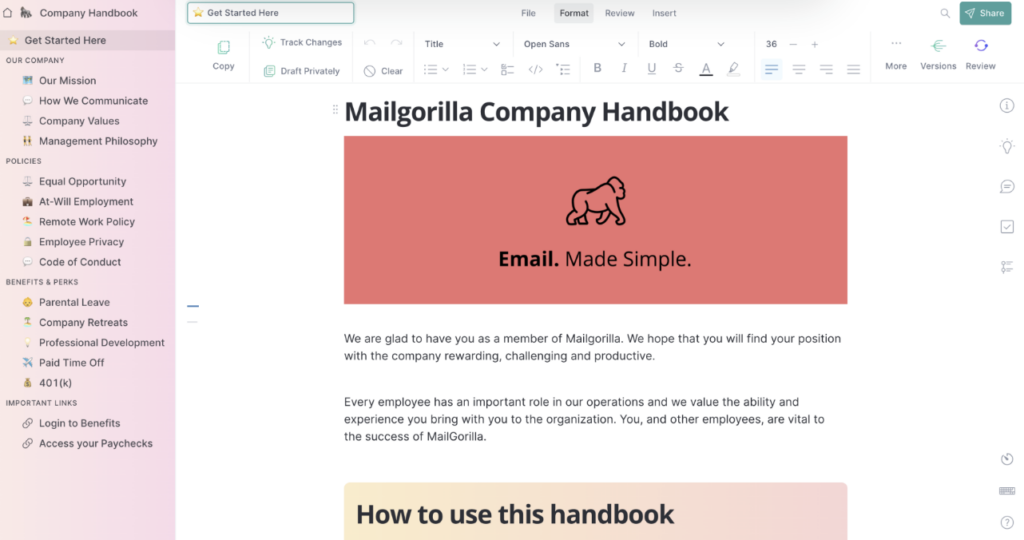 A tool to best suited for knowledge management, with Almanac you can create custom workspaces where you can store all your files, collaborate with others, and easily access them later.
Almanac has been designed to help you manage your workflow efficiently, so you can make decision easier and focus on using your knowledge management system efficiently.
With Almanac, you can organize your workflows easier than ever. You can create custom lists of tasks and projects in Almanac, assign them to specific days, weeks, months, years, and seasons, and share them with others. You can also set reminders and alarms to help you stay organized.
Almanac integrates with Google Calendar, Outlook, and Apple iCal. You can sync your calendar events directly to Almanac, making it easy to view and edit your schedule at a glance.
What is Almanac Good for?
Almanac helps you make decisions using a document management system. This will reduce the need to have as many meetings, which means you will have more time to do what's important.
Almanac is also a tool for organizing workflows because it allows you to create custom workflows based on your specific needs.
Almanac is good for:
Knowledge management. Create custom workspaces where you store all your files, including PDFs, images, videos, presentations, spreadsheets, and any other file type.
Project management. Assign tasks to different dates, weeks, or even seasons. Set reminders and alarms to help ensure you don't forget about a task.
Time tracking. Track time spent working on various projects.
Task lists. Create custom lists of tasks and project ideas. Add notes to each item to help you remember what you need to do next.
Document organization. Easily organize your documents into folders, sub-folders, and tags.
File sharing. Share files with collaborators and clients.
Version control. Keep track of changes made to your files.
Team communication. Communicate with your team via email, Slack, and more.
Document storage. Store your files online with Dropbox, OneDrive, Box, and more.
What Features does Almanac Have?
Almanac allows you to create a workflow template based on your current processes and share it with others.
Here are a few of the features Almanac has.
1. Originate, explore, and share ideas and solutions
Almanac allows you to collaborate with your team in real-time and develop solutions to help you achieve your goals. All your collaboration notifications show up in your inbox, which means you never miss anything important.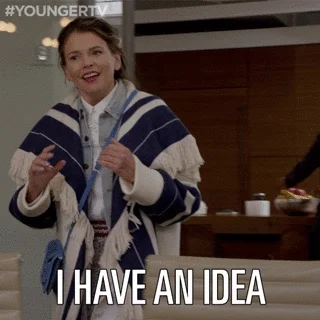 2. Create proposals in documents
Almanac provides hundreds of templates, including ones for proposals, which means you can create documents to share your ideas and ask for what you need.
3. Make decisions faster
Since all your communication happens inside Almanac, you don't need to rely on messaging apps or email chains to make a decision. You can use the Reviews feature to ask for feedback and request formal approvals.
4. Implement decisions
You can capture decisions made in Almanac by organizing documents in folders. With easy sharing features, Almanac gives you the option to set up read receipts, which means you will receive a notification when someone has read your documents.
Almanac gives you access to the knowledge you need when you need it, so you can always work efficiently and perform at your best.
Pricing and Limitations of Almanac
The Almanac pricing is:
Free version, which allows you to create up to 50 documents.
Pro plan, which is $15/user per month or $12/user per month when billed annually. This allows you to create more than 50 documents.
The limitations of Almanac include:
Limited integration with other tools.
Free plan does not offer all the features of the Pro plan.
Basic task management features.
Note-taking features are not as robust as other dedicated notes apps.
Importing documents are not as efficient, which can cause formatting issues.
Tables are basic compared to other tools.
What are the Main Almanac Drawbacks?
While Almanac is a useful tool for document management and collaboration, it has a few drawbacks. These include:
Since Almanac focuses on asynchronous work, that's not for everyone, which can cause higher than normal staff turnover rates.
When comments are made and show up in the inbox, it can be hard to figure out its context and which document it's relevant to.
Does not have mobile apps.
Not a full-fledged project management tool.
Reasons Why You Need Almanac Alternatives
If you're looking for ways to organize your workflows, you need to consider alternatives to Almanac.
The reasons to consider Almanac alternatives are because you want to:
Better streamline your processes and workflows.
Create a more robust document and task management system.
Not rely only on asynchronous work.
Improve your daily focus and productivity.
Manage your projects better.
How to Choose the Right Almanac Competitors
When deciding which Almanac competitor to go with, here are a few factors to consider:
Can you create custom workflows based on your unique needs?
Can you save time if you switch?
Is it easy to share your workflows or documents?
Do you have easy access to your documents?
Can you track your progress?
Do you have the ability to work offline?
What is your budget?
Do you have different permission and access levels?
Can you edit your documents quickly and still have access to previous versions?
Do you have the option to specify how you want to be notified?
Almanac may not be suitable for every use case, which is a good reason to consider alternatives that may fit your needs better.
Top 4 Almanac Alternatives
Here are four Almanac alternatives you need to consider for your business to help you better organize your workflows, keep track of tasks and projects, and improve your efficiencies.
1. Nimbus Platform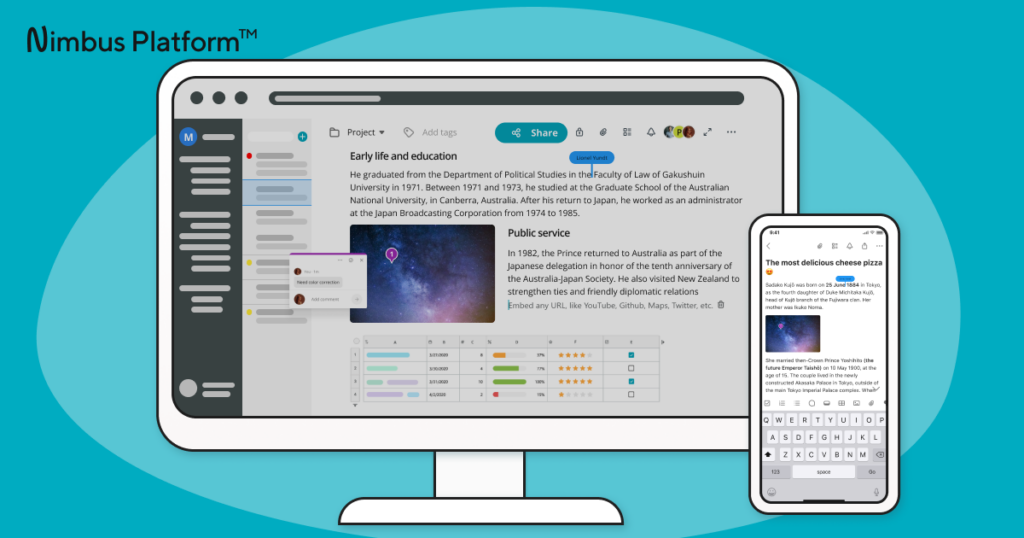 If you're searching for an Almanac alternative and want to have a robust document and knowledge management system, you need to:
Create documents in multiple formats.
Have document versioning and the ability to track changes.
Control who can access documents through permission levels.
Provide users options to collaborate with each other.
Speed up document creation through the use of templates.
Create streamlined workflow processes.
Keep track of your tasks and projects with Nimbus Platform™!
With Nimbus Platform, you can achieve these using its collaboration tools, including Nimbus Note, Nimbus Capture, and Nimbus Clipper.
An ideal Almanac alternative, with Nimbus Platform, you can:
Create documents in many formats, also known as super documents. You can include text, videos, audios, images, PDF documents, and file attachments in a super document.
Set access controls at the workspace and folder levels. This means you can control who can access which documents.
Access the revision history for any file, giving you the option to go back to an earlier version of the file.
Collaborate with users within a document or through Nimbus Chat. You can have public or private conversations.
Access hundreds of templates that will save you save time if you want to create a specific document.
Use task management features to track what you need to do and you can also assign tasks to team members.
To find out more about why Nimbus Platform is a great alternative to Almanac and to start a 14-day free trial, visit this website.
2. Google Keep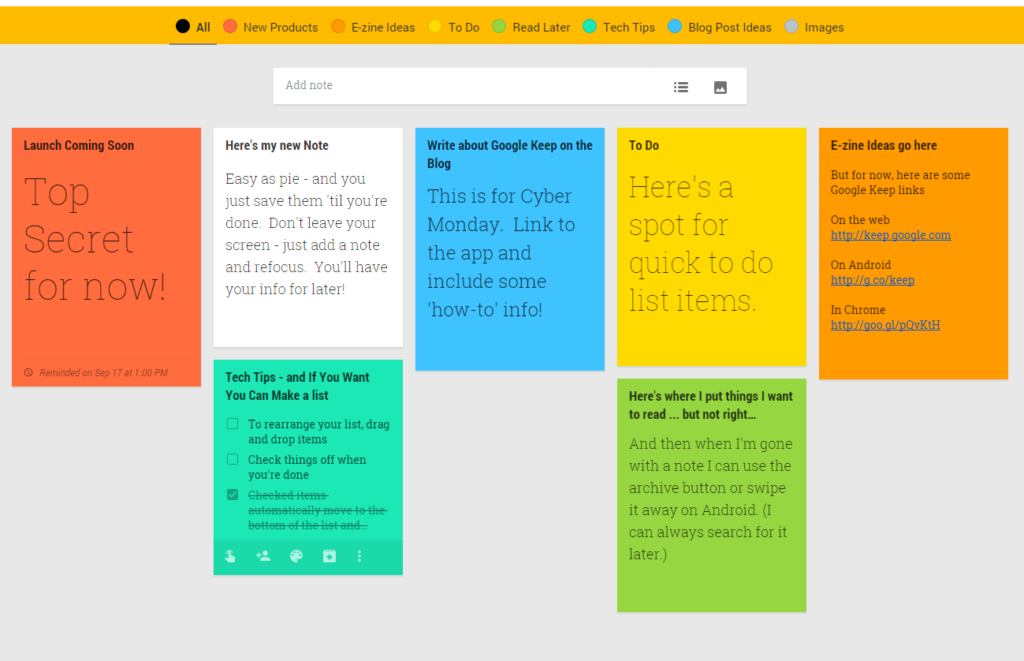 Another useful Almanac alternative, with Google Keep, you can create notes to capture your thoughts, ideas, and keep them organized.
With Google Keep, you can:
Create unlimited notes, free of charge.
Integrate your notes with other Google apps.
Add photos, audios, and lists to your notes.
Access your notes on desktop and mobile devices.
The drawbacks of Google Keep include:
Inability embed notes.
Cannot password protect notes.
A limit of 20,000 characters on standard notes.
No folder or notebook structure.
Limited to 50 labels.
Even though Google Keep is a decent free Almanac alternative, it lacks powerful features if you want to have a solid document management system.
3. Evernote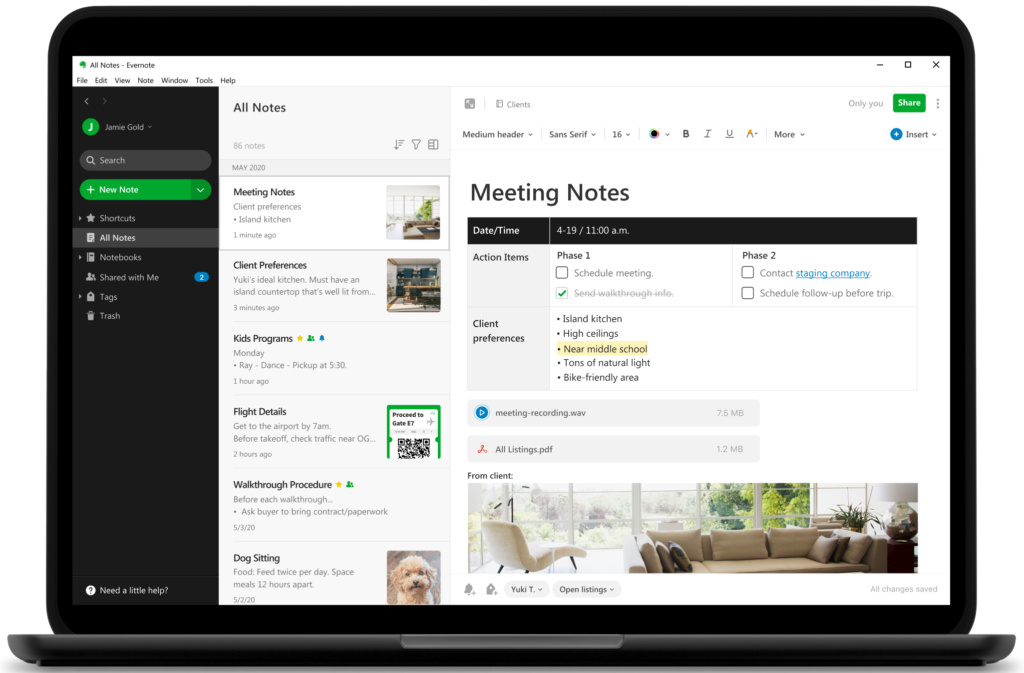 A popular note-taking and productivity app, Evernote is another good Almanac alternative.
With Evernote, you can:
Organize documents using notebooks, notes, and tags.
Get started with a free plan.
Add images, videos, audios, links, and file attachments to notes.
Sync your notes across multiple devices, including desktop, browser, and mobile apps.
The drawbacks of Evernote include:
Limited file size upload depending on the plan you're on.
Can only sync across two devices if you're on the free plan.
High price if you want access to premium features.
No offline access, which means you always need an internet connection to sync your notes.
The challenging with using Evernote as an Almanac alternative is if you want to create a knowledge management system, you will need to subscribe to a premium plan.
4. Microsoft OneNote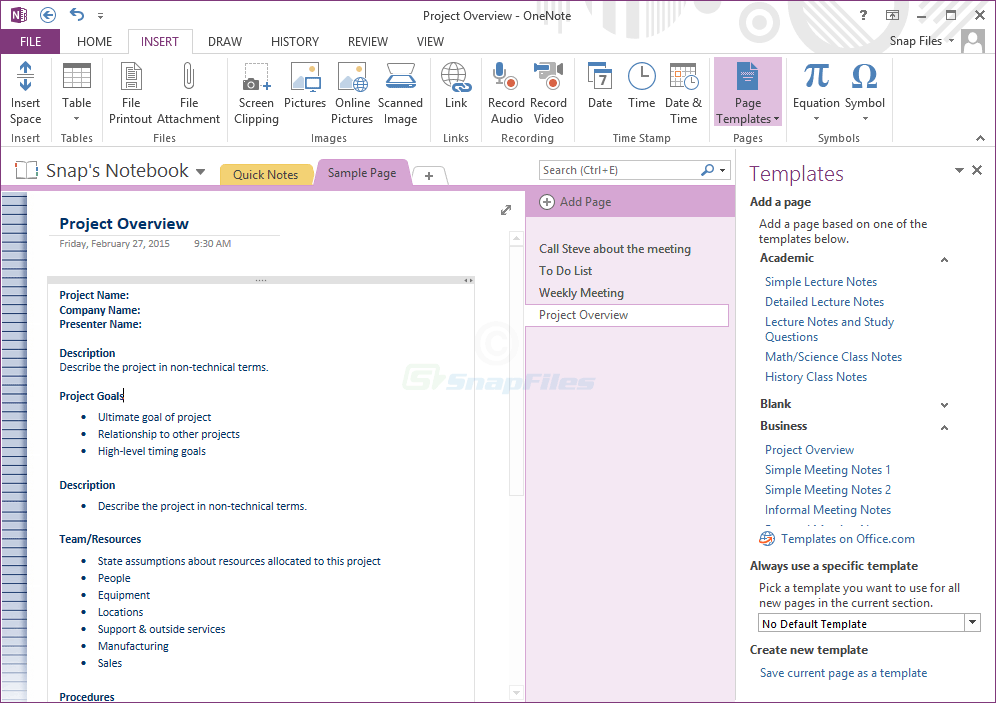 Another solid Almanac alternative, with Microsoft OneNote, you can easily capture and share ideas using notes.
With Microsoft OneNote, you can:
Organize notes into notebooks, then divide them into sections and pages.
Use a digital pen to take notes, the same way you would using an actual pen.
Share notes using links.
Attach files to notes, including images, audio recordings, and video clips.
The drawbacks of Microsoft OneNote include:
Basic text formatting options.
Poor layout, which makes it harder to find information quickly.
Sync issues when sharing notebooks.
You can use OneNote as a simple Almanac alternative, but if you want to build a solid knowledge management system, you may need to consider another option.
In conclusion, if you've used or are considering using Almanac for your knowledge management, you may want to consider other alternatives.
These Almanac alternatives will save you time in the long run and help you create a more efficient document and knowledge management system.
In this digital age, leveraging collective knowledge can help you reach your goals faster. Find out why collective knowledge matters today and how you can take advantage of it in one of our recent blog posts.
If you want to create a knowledge base, there are many tools available now. In one of our articles, we review the top knowledge base software platforms, so you can choose the one best suited for your needs.
If you found this article helpful, please share it so others can benefit too.
Find out how Nimbus can help you with building up your perfect knowledge base here.
Disclaimer
Parties other than Nimbus Platform™ may provide products, services, recommendations, or views on the Nimbus Platform™ site ("Third Party Materials"). Nimbus Platform™ is not responsible for examining or evaluating such Third Party Materials, and does not provide any warranties relating to the Third Party Materials. Links to such Third Party Materials are for your convenience and do not constitute an endorsement of such Third Party Materials.
Previous post
5 Best Practices for Client Communication with Nimbus Portals
Next post
How to Create a Knowledge Base in An Easy Way