9 Essential Client Portal Features for 2023
Unlock expert insights: craft your perfect client portal with our guidance
Book a demo
In this technologically advanced age, businesses need to up their game in terms of customer experience by utilizing client portals. Client portals are key for communication, collaboration and customization options- so what features should they have to make a real difference in 2023? In the following discussion we will explore 9 essential elements that any business cannot afford not to have when it comes to their portal system.
Short Summary
Client portal features create dynamic customer experiences to improve retention and simplify service requests.
Efficient communication tools, secure collaboration workspaces, customizable branding and encryption protocols are essential for creating a professional user experience.
Automation tools such as onboarding processes, task management systems and third-party app integrations enable users to optimize their workflow efficiently.
The Role of Client Portal Features in Enhancing Customer Experience
Client portals offer several key features that can be leveraged to foster improved customer experiences and help communicate seamlessly. These clients are provided with a secure and effortless experience, achieved via streamlined service requests along with an easy-to-navigate portal website. This makes it easier for customers to access resources without any complications or delays, thus improving the retention levels of these customers as well as their satisfaction in general. Client portals also make communication between parties more efficient through customization options that allow collaboration across teams and platforms, furthering its utility within businesses worldwide today.
Efficient Communication Tools
Client portals contain secure communication tools that help to centralize customer interaction, allowing easy access to up-to-date information and real time chat. This promotes efficient and effective collaboration between clients and teams, ultimately improving the overall client experience. Instant messaging as well as discussion boards can be utilized within these portals which facilitate faster resolution of issues while maintaining the safety of confidential data shared by customers.
Collaborative Workspace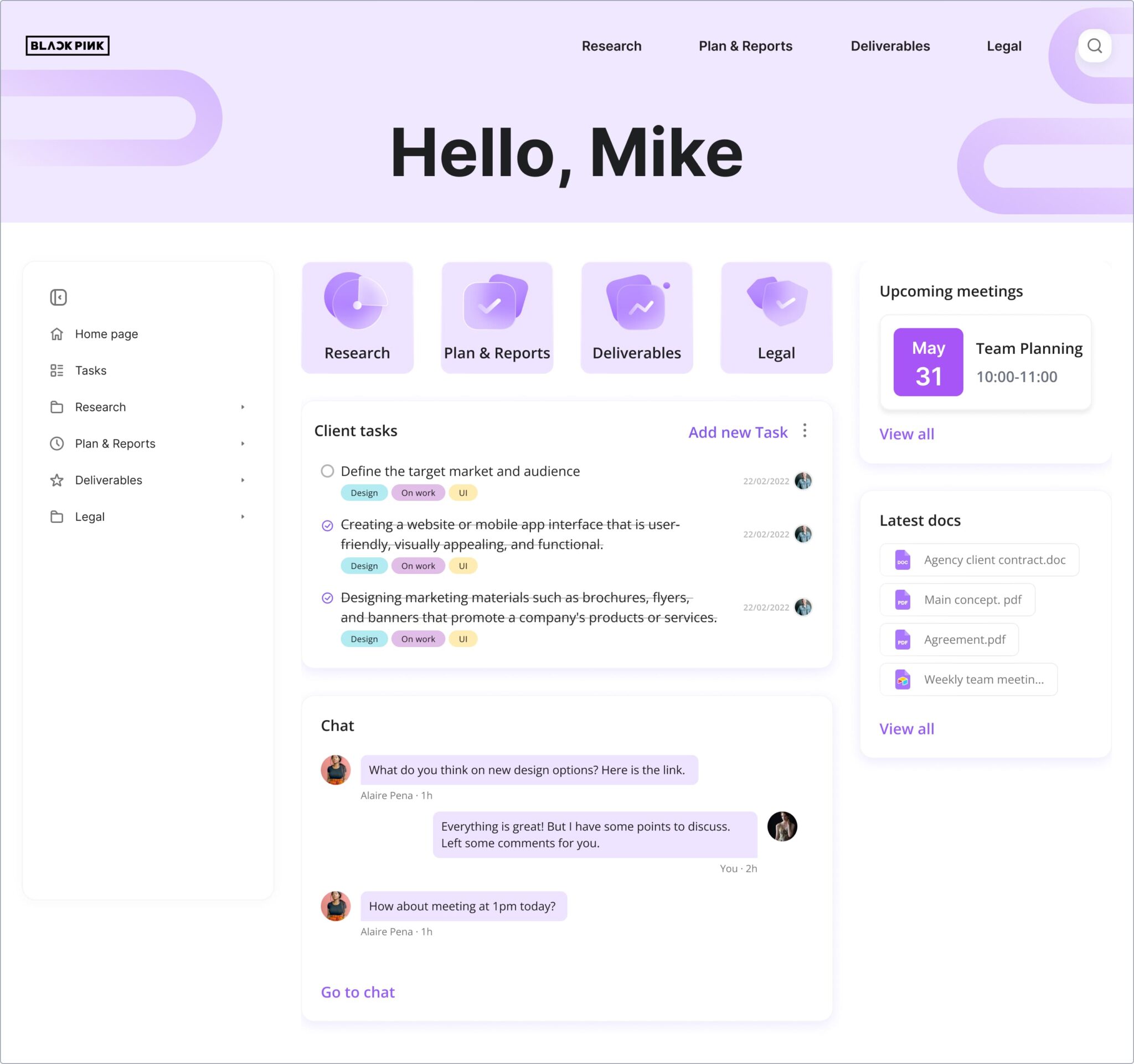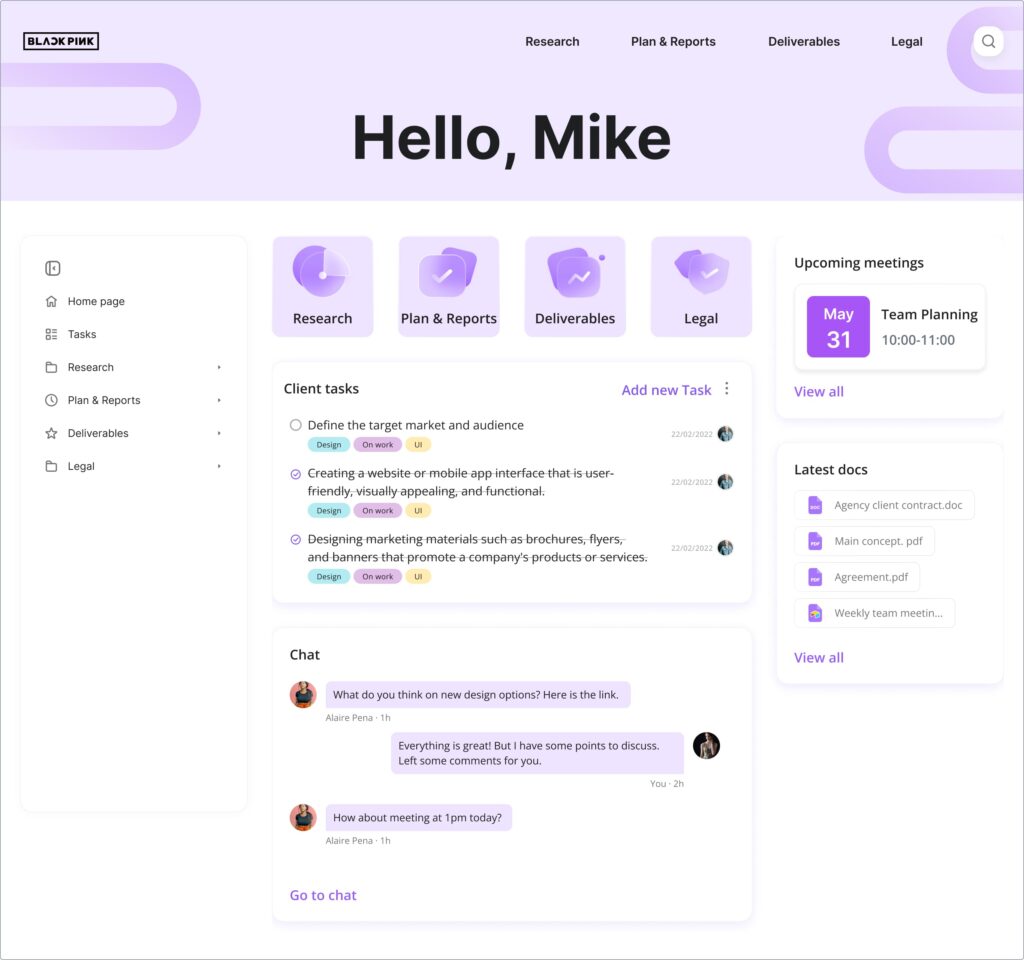 A user-friendly client portal enables seamless project management and collaboration, with features like comments on files, purchase orders, open tickets, tagging for easy organization of data and @-mentions to alert others when modifications have been made. This ensures the security of confidential customer information while fostering team effort.
The online workspace offered is beneficial in developing strong relationships between clients while facilitating remote work even without being physically present together.
Customizable Branding
By providing clients with immediate access to their very own client portal, customizable branding offers a personalized user experience and increases professionalism. Through the use of company logos, colors, favicons and renaming sections within the site using varied terminology tools – brand integration is key for building trust between customers as it provides an all-inclusive look across any customer touchpoint and gives a professional appearance.
Secure Client Portals: Protecting Sensitive Data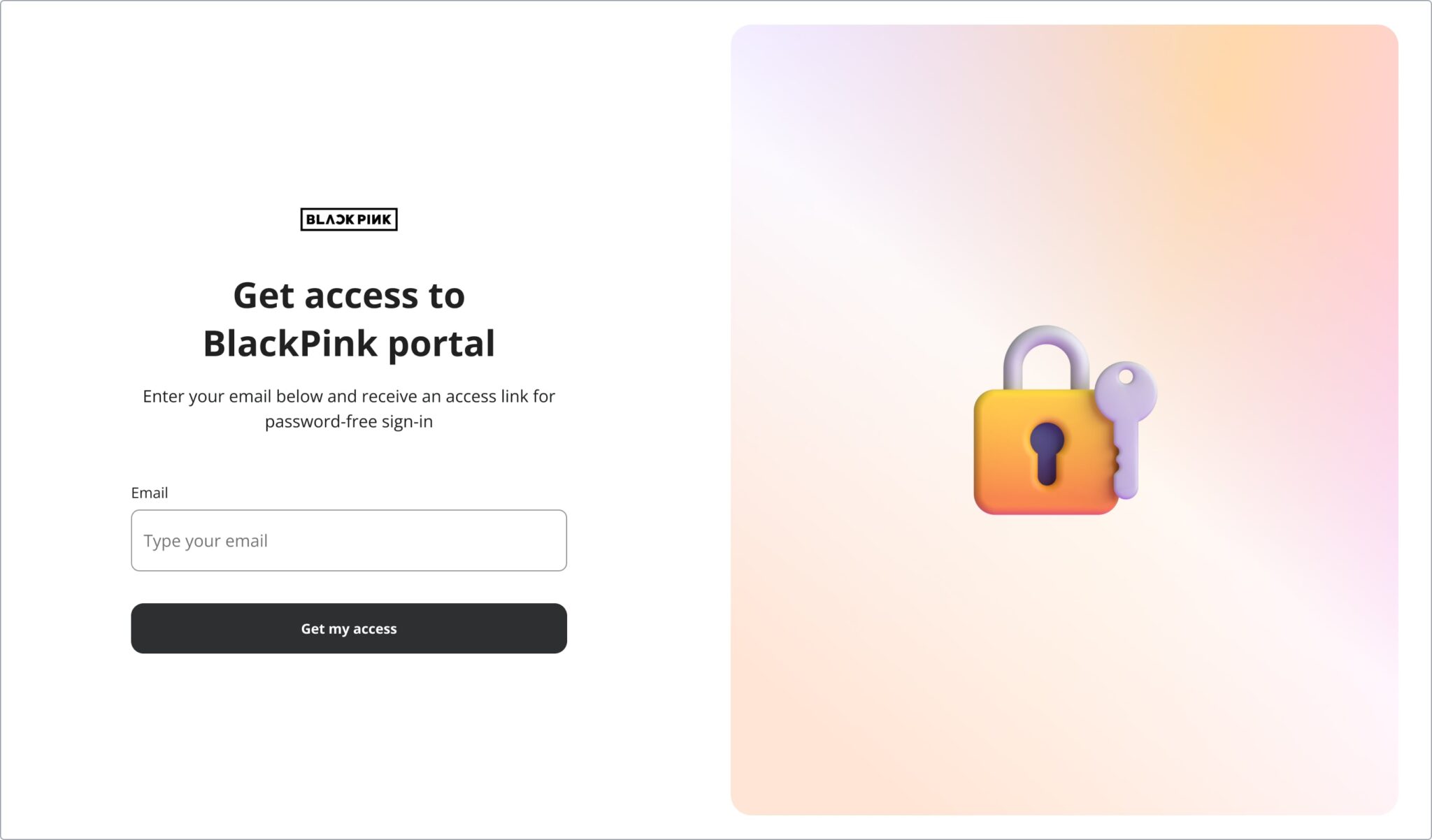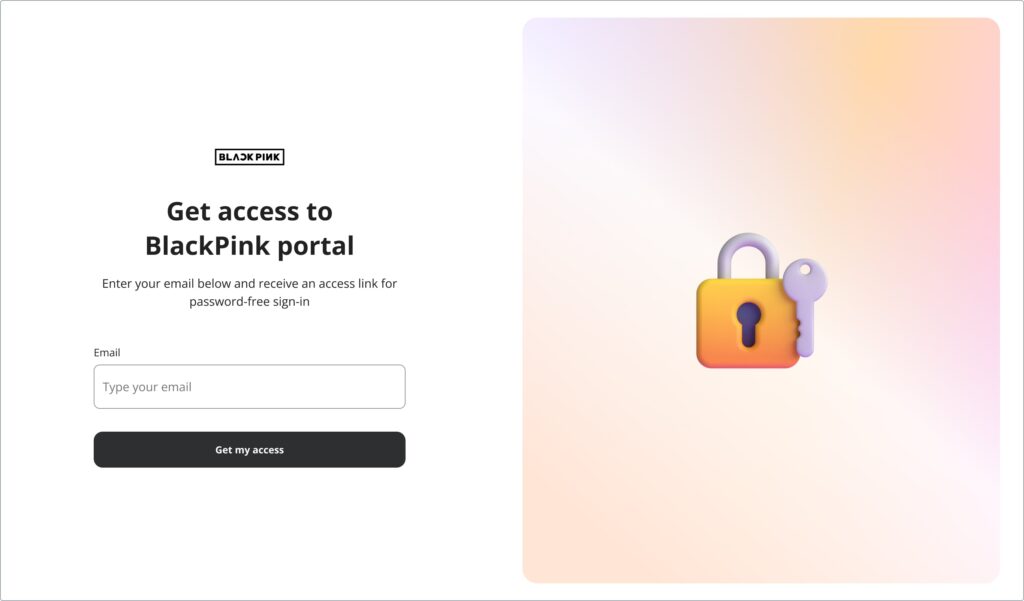 To protect confidential data in the digital age, secure client portals are essential. They offer user access control, restrictions and robust security measures such as secure login options for clients and specific permissions based on who they are. Reliable hosting of this information is key to its protection of sensitive client data.
Going into more detail about how vital data safety within these portals really is, it all comes down to allowing controlled client access with proven cyber-protection protocols that guarantee their privacy at every level.
Access Control and Permissions
Ensuring data safety is crucial, and access control, along with permission, is essential to that task. Client portals can use several reliable tools, which offer robust features in terms of security measures, such as restricting who can view particular information within the portal. Organizations should thoroughly examine the available options for permissions and access controls so they can guarantee privacy for their clients using this service. These solutions allow only approved users to enter specific sections making sure their data remains confidential at all times while providing convenience through a variety of functions designed especially for client portals usage needs; for example, it could be a two factor authentication.
Encryption and Security Protocols
Client security is a top priority for any business. Client portals need to have robust data access protocols in place, such as AES, RSA and SSL/TLS or PGP encryption standards, to ensure secure transmission of information and protect against potential breaches that could affect their clients' sensitive data. This will provide both assurance and peace of mind for those with whom the company works, knowing they are well-protected from unauthorized access attempts on their personal information. All these measures guarantee client portals and client detail remain safe while keeping up with ever-changing technological advances to keep protection intact at all times.
User-Friendly Interface and Navigation
A user-friendly client portal is a must to provide customers with the optimal experience with so-called self service portals. Appropriate customer and client portal software can assist in attaining this goal, contributing to enhanced engagement as well as increased productivity. Here we will delve into the essentials for easy navigation of these portals.
The right kind of software that combines both customer and client portal functions should be applied so it suits each individual's needs perfectly, all adding up to seamless utilization by everyone who uses them. By having such features integrated within their system, companies are able to ensure streamlined operations leading directly to elevated satisfaction rates among clients served through these particular portals' use.
Responsive Design
Client portals can be easily accessed from any device. You should be able to create a responsive design that provides users with optimal functionality and accessibility across different screen sizes and devices. This way they have access to a seamless experience regardless of which device they choose for accessing client portal services – all without sacrificing user-friendliness or navigability.
Simple Navigation
For improved user experience, client portals must feature simple navigation. This includes features like streamlined user interfaces, easy-to-use search options and custom menu bars to ensure clients can quickly pinpoint the information they need. Services such as Nimbus Platform provide practical solutions that enable access to relevant content within a portal for customers.
Document Management and File Sharing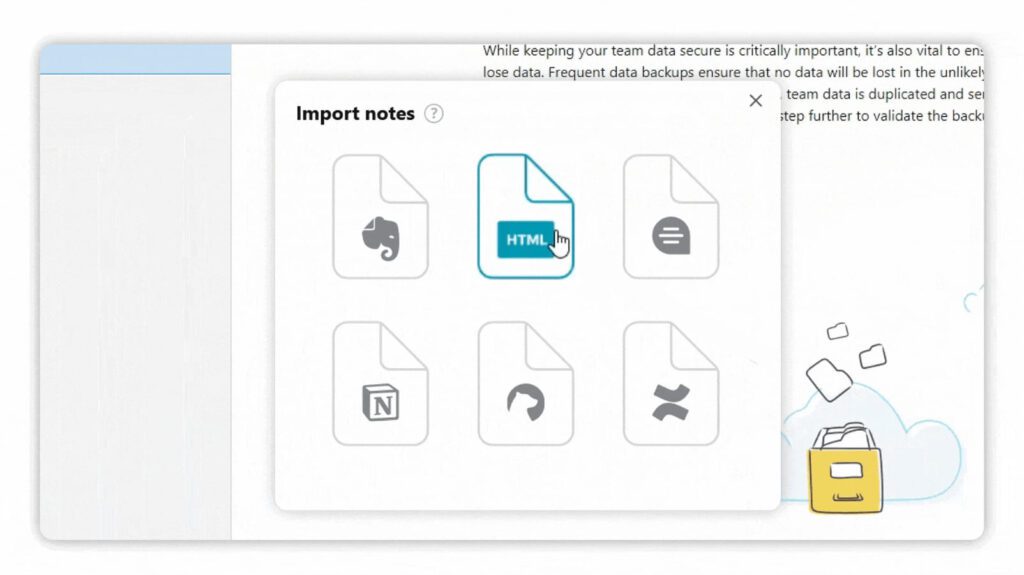 Client portals use document management and file sharing features to support efficient collaboration. These helpful elements enable remote working, allowing customers to monitor documents in detail, enhancing their ability to communicate and plan their next steps. In this way, the practical capabilities of client portal document management and file sharing are invaluable for clients.
The features within these services offer a range of options which assist with organization. They allow customers access so they can view materials provided by businesses or sign them electronically from any location – an advantageous feature especially during times when physical meetings are limited due to COVID-19 restrictions.
Version Control
Version control is an important feature that allows clients to keep track of document versions and ensure they have the most up-to-date information. This makes it easier for users to stay organized by tracking changes in documents as well as viewing a history record so everyone remains informed. With these powerful tools, teams can access reliable data at all times ensuring their work stays current with any recent updates or revisions made within the portal space.
Support for Various File Types
The client portal offers a variety of important features and capabilities, allowing clients to gain access quickly and securely to the needed information. To ensure uninterrupted sharing between users within this secure environment, our software supports various file types. This means files can be stored in an efficient manner as well as accessed smoothly from any device for ultimate convenience.
Analytics and Reporting Tools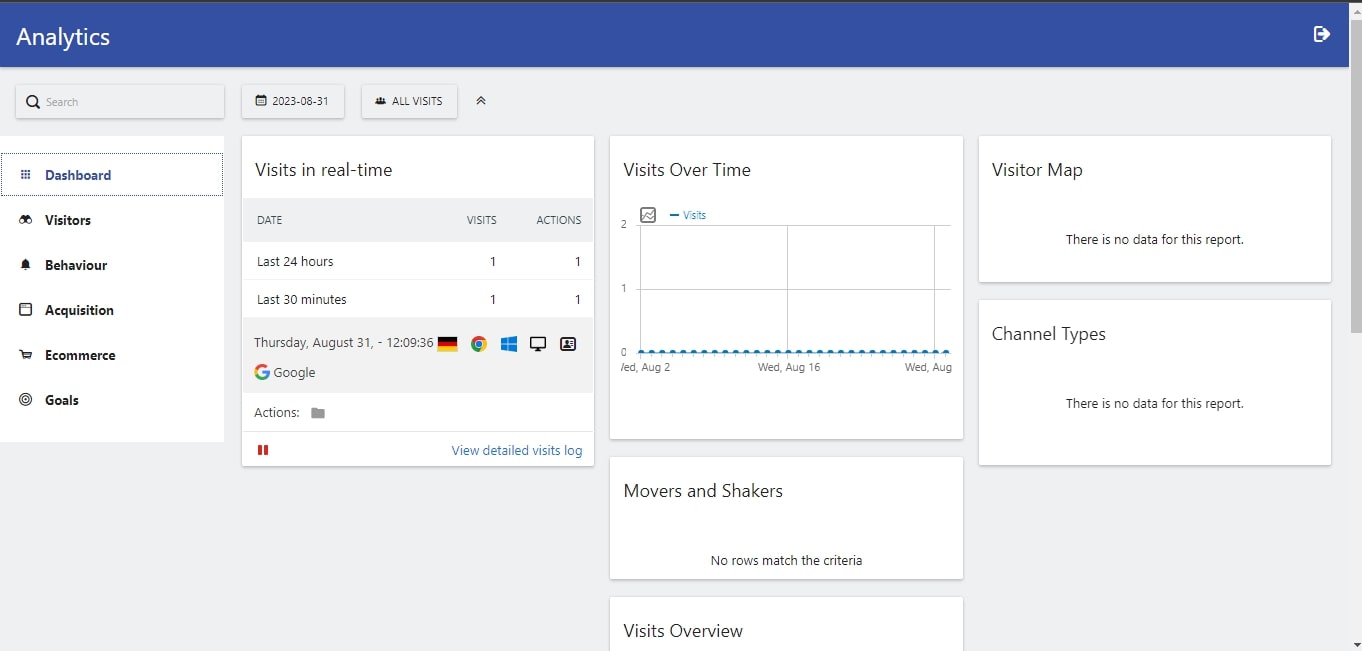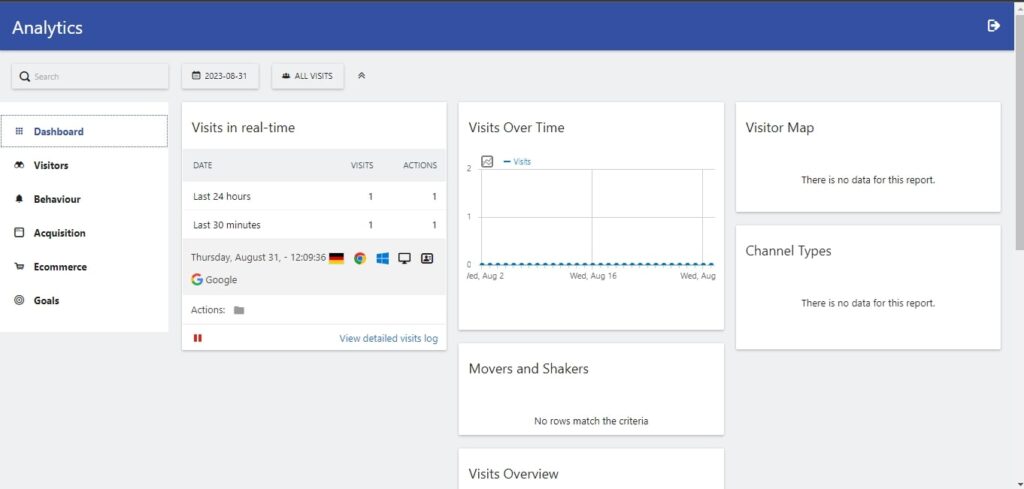 Client portals offer a range of analytics and reporting tools which can be utilized by businesses to gain valuable insights into performance. Through tracking user activity and engagement, trends, potential problems as well as growth opportunities may be identified.
To explore the essential analytical offerings in client portals is important for success. These are invaluable resources that allow organizations to better understand their customers' experiences with them, identify any issues they face while using your services or products – offering up solutions swiftly if necessary – all contributing towards increasing efficiency throughout an organization's operations overall and/or an individual case of use like a ticketing system or ticket tracking.
Performance Metrics
Data is key for businesses to understand their client portals and how they are performing. That's why performance metrics can help users monitor progress and detect any possible difficulties or roadblocks along the way. To optimize customer experience, related tools can be implemented successfully by companies looking to make informed decisions based on data collected from customers via these solutions.
These platforms grant access to a range of different indicators that offer insights into customer behavior including engagement rates and overall satisfaction with services provided. Allowing clients better oversight over what makes them successful – delivering an excellent user experience across all touch points between their brand & end consumer base.
Customizable Reports
Such tools enable users to customize their reports in order to gain insights about customers that help businesses make better decisions concerning the customer experience. Through these tools, customized reports can be generated based on user needs and goals for each client respectively. Companies are able to obtain useful data relating to people's preferences as well as how they interact with services/products. This helps them develop strategies geared towards achieving a superior customer journey.
Training Resources and Self-Help Features
Client portals provide an array of features intended to help users take charge and resolve issues on their own, reducing the number of customer support requests. These tools involve training resources like interactive tutorials and a knowledge base section with answers to typical questions, such as dealing with specific content, for example. This allows clients to identify solutions themselves for increased satisfaction levels. Integrating a dedicated portal designed specifically for addressing concerns can streamline the process still.
Online Tutorials
Online tutorials can provide users of client portals with step-by-step instructions to understand the features and functions quickly. To enhance customer satisfaction, decrease support costs and improve user experience, you should choose a powerful tool. Your platform needs to come armed with helpful online tutorials which offer detailed information about their respective offerings. Client portal implementation is made simpler through these resources as customers receive comprehensive guidance throughout usage from knowledgeable professionals across relevant sectors. This brings an added layer of customization that Benefits both clients and businesses alike in terms of popularizing such technologies into everyday life situations for maximum value addition at all stages involved.
FAQ and Knowledge Base
Tools for client portals equip customers with the right information to resolve their queries without needing help from customer service representatives. This leads to improved customer experience as they are able to address any common questions quickly and independently through a knowledge base section or FAQs (Frequently Asked Questions). By using these solutions, users will benefit greatly in terms of solving many issues themselves, which is advantageous for both sides.
Read more posts on this topic:
Integration with External Tools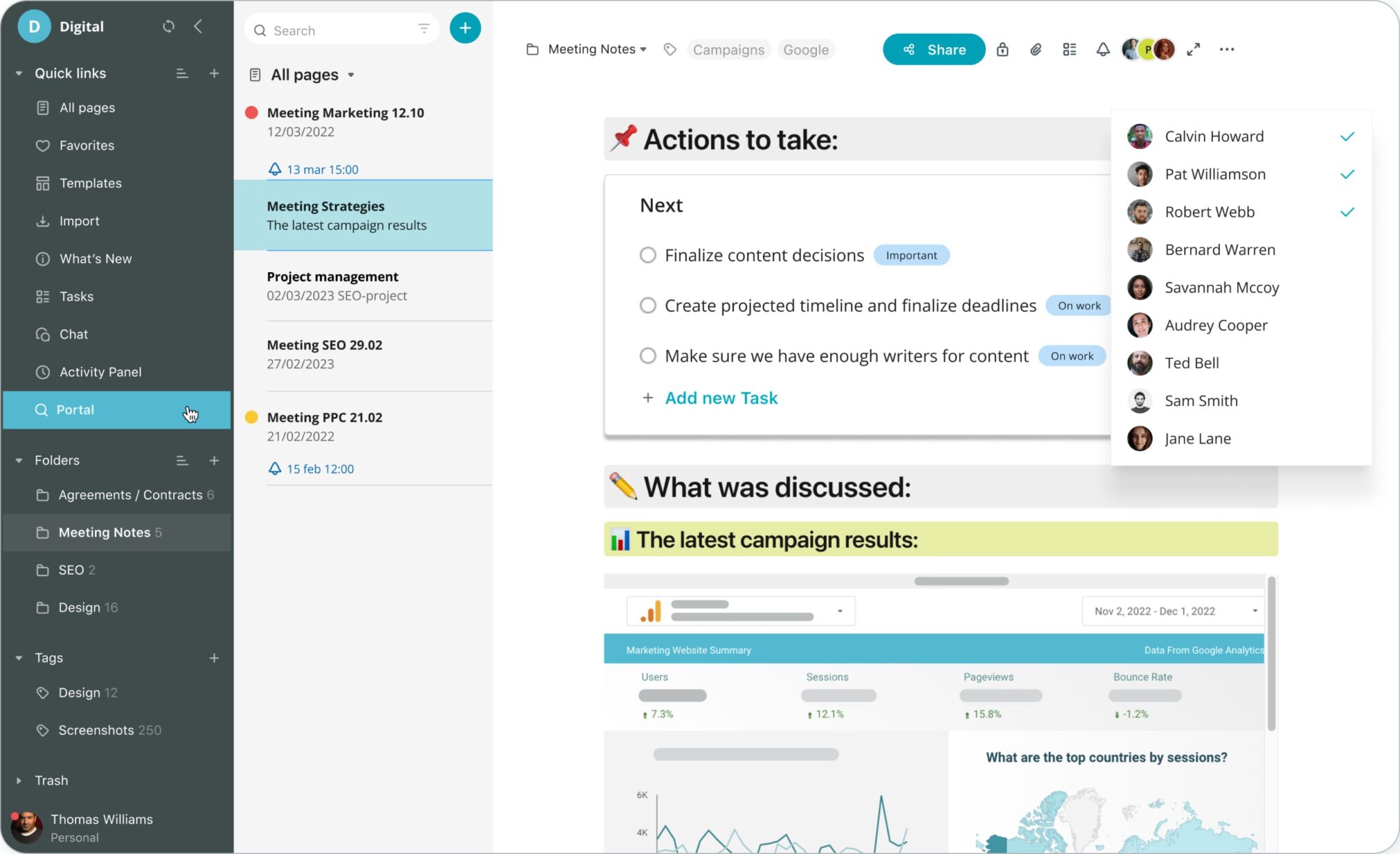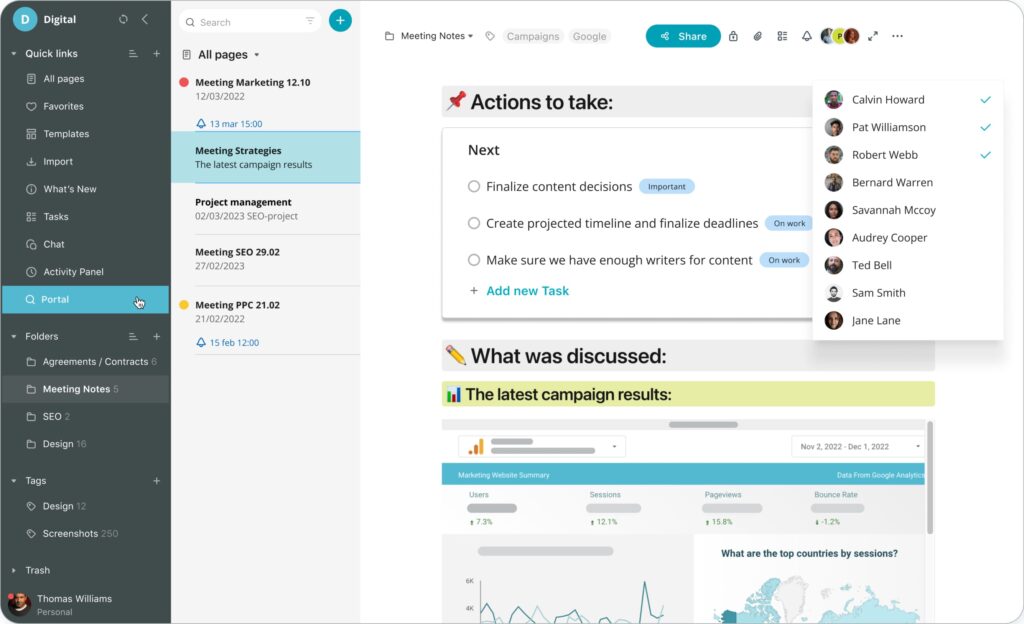 Integrating external services and tools with client portals greatly augments their useability and effectiveness. This integration allows users to make the most of their portal, improving operational flow while simultaneously increasing productivity. Let's explore some of these integrative possibilities for customer-facing portals.
When it comes to connecting different programs or software with a client platform, there is ample opportunity to tailor capabilities that meet specific user needs – from automating project management processes through CRM systems right up to giving access to Customer Support Services via support ticket.
CRM Integration
Client portals and customer relationship management (CRM) systems can be easily linked through CRM integration tools. These integrations help improve communication with clients while allowing them to enjoy a better customer experience. They also create greater security for client data as it is managed properly from within the portal's system. Ultimately, these integrated solutions make managing customers easier so both business owners and consumers benefit alike.
Third-Party App Integrations
For a more streamlined workflow, client portals can integrate with preferred tools and services through third-party app integrations. Your apps can provide clients access to their data from one location while also making sure the workflow remains efficient and smooth. They give users the flexibility of integrating some of their favorite applications within this portal, allowing them to customize according to need. This brings several benefits such as eliminating redundant tasks like inputting/exporting information multiple times across different platforms or copying /transferring files between systems which eventually save time in overall operations.
Automation and Efficiency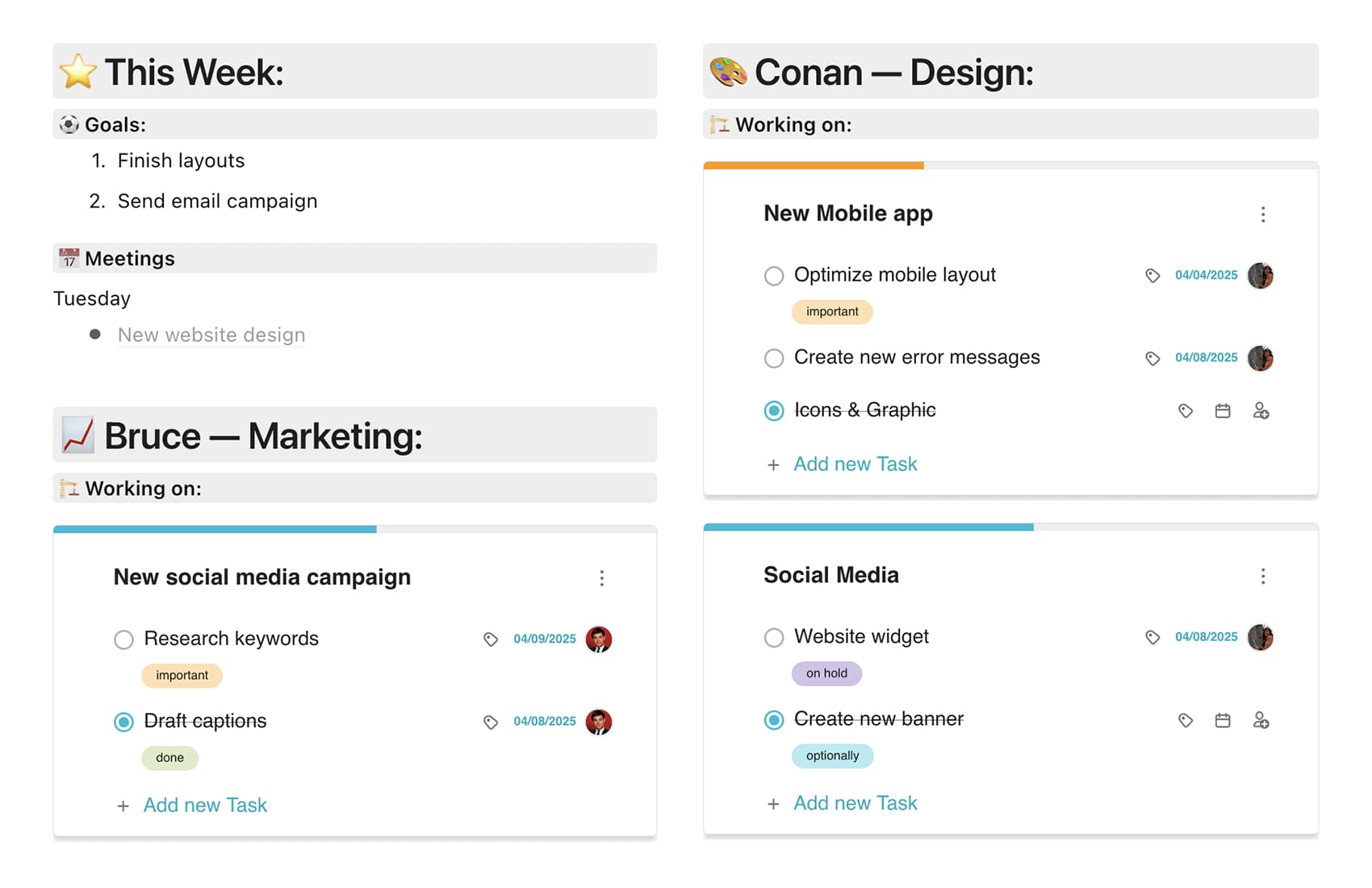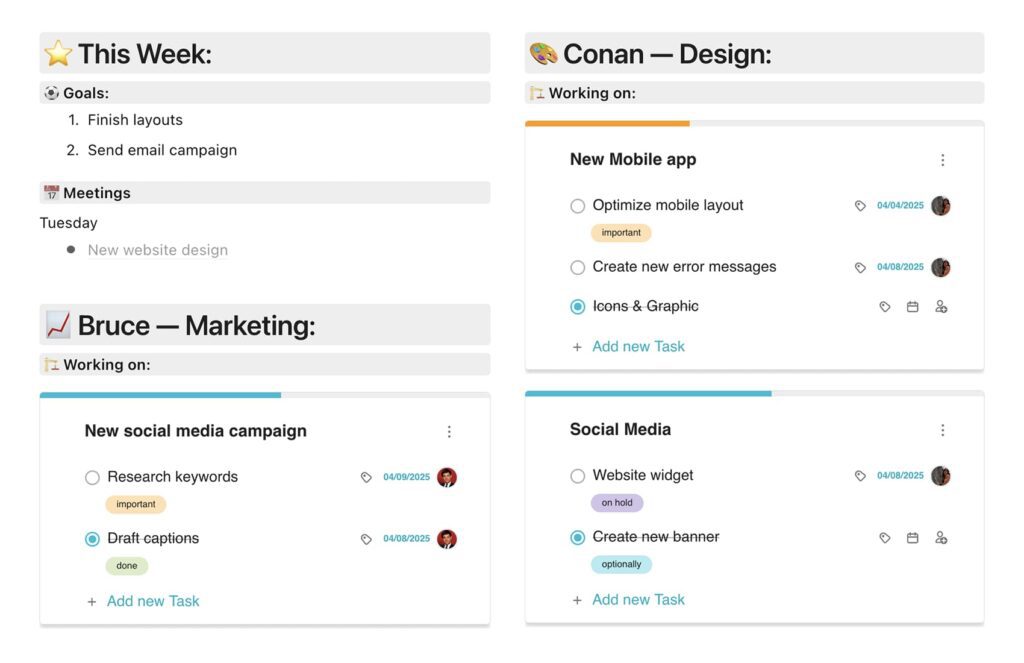 Client portals have the capability to streamline operations and enhance productivity by utilizing automation and efficiency features. This allows businesses to provide better service for their clients while also saving time in daily processes. By introducing such functions into client-oriented technology, companies can benefit from a more efficient workflow overall and turn work problems into simple tasks. Consequently, customers get access to quality services and reduced wait times due to improved portal management capabilities that ensure quick responses via automated notifications whenever required information is missing or data needs verification.
Onboarding Process
Tools such as Nimbus Platform are effective for helping client portals implement an automated onboarding process that new users can easily navigate. This streamlines the introduction to a portal's features so clients don't feel overwhelmed when they first log in.
Nimbus Platform has proven itself helpful by making it easier for customers to become acquainted with their chosen platform without any delays or confusion. It enables quick access through documents and ensures simplified navigation of tasks, saving precious time when getting started on the customer journey. This tool ensures current clients will remain satisfied due to its user-friendly environment plus support potential growth among prospective users who receive guided orientation from beginning until end.
Task Management
In the client portal, a range of tools are available to aid users in managing their tasks efficiently. Popular task management solutions offer robust features such as assigning tasks tracking progress and completing them on time which help teams stay organized with their objectives. That's how clients can benefit from an all-inclusive set of abilities related to task administration within the given portal's capabilities.
Frequently Asked Questions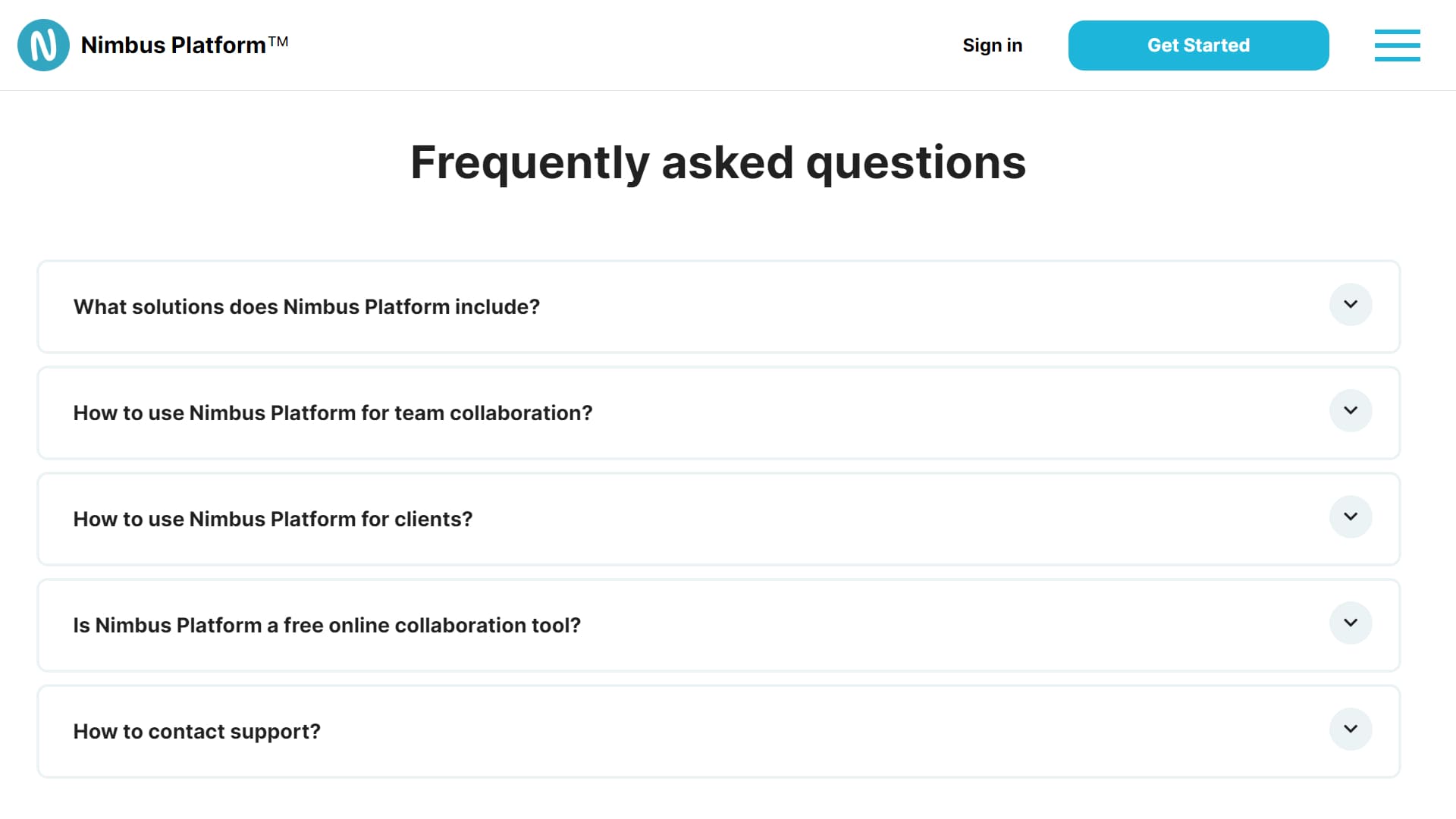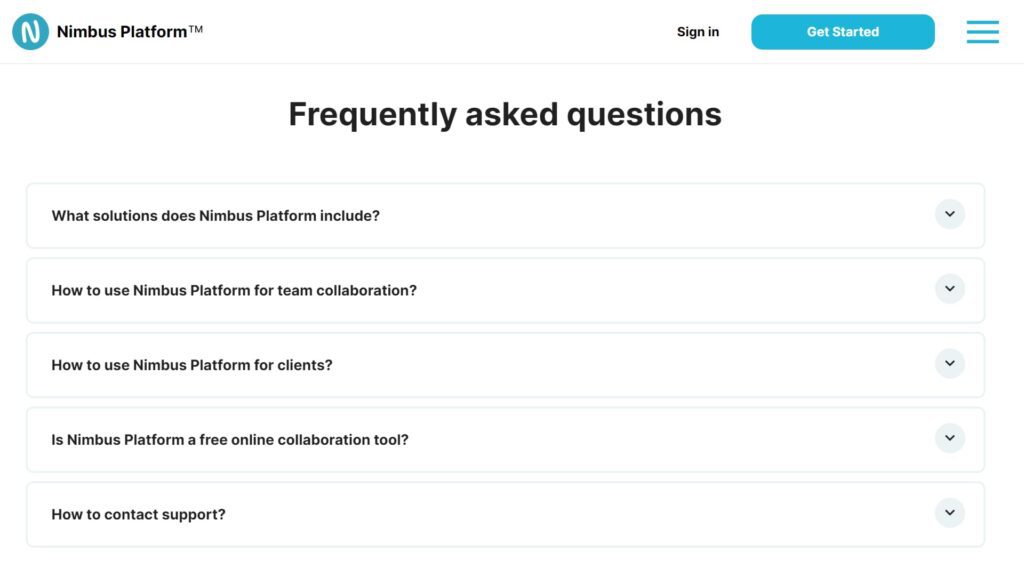 What should a client portal include?
The client portal should offer an easy-to-access, customisable dashboard with activity updates and essential tools for communication, collaboration and branding. It should include features such as FAQs, self help resources, file downloads and storage. A training library plus analytics can be tailored to the particular needs of each individual user. The whole interface must remain intuitively simple, allowing clients convenient access to their data while also providing clear visibility into all their activities from one centralized point. Communication between them and the provider is made easier through integrated tools which facilitate real time exchange of messages securely online. Collaborative elements enable teams on either side to work together towards mutually beneficial outcomes seamlessly using specific capabilities that are designed for this purpose.
What makes a good portal?
To facilitate access, a good portal should have well-structured and easy to understand content. It should include documentation, videos, blog entries and forum posts that are easily located by users in an organized way with clear headings and subheadings using professional language for effective communication. Navigation of the site ought to be user friendly so locating pertinent information is effortless.
How do secure client portals protect sensitive data?
Businesses with confidential information such as financial records, customer data and employee records need secure client portals. Such a portal provides users access to a protected environment that is secured through control of user permissions, use of strong security protocols, etc. It allows clients the opportunity to securely share files while keeping their personal details safe from intrusion or manipulation.
How can integrating external tools enhance the functionality and efficiency of a client portal?
Through the use of external tools, such as CRM systems and third-party apps, client portals can be greatly improved in terms of both efficiency and functionality. By taking advantage of these tools, businesses can automate common tasks to reduce manual data entry while providing their customers with a better experience, leading to increased customer loyalty and retention. Integrating this type of technology will ultimately enhance any portal for clients by enhancing its usability on all fronts, benefiting users through an improved overall service from the business itself. With access to more effective functioning user interface elements, customers are able to get what they need quickly whilst businesses benefit from streamlining processes that improve productivity even more than before – not only boosting satisfaction levels, but also transforming how things function.
What are the benefits of automation and efficiency features in a client portal?
Client portals with automation and efficiency features can provide businesses major benefits, such as saving time, improving productivity and making business operations smoother. These advantages result from streamlining processes to minimize manual labor demands while ensuring superior customer service is provided. This in turn leads to cost savings by reducing the amount of manpower needed;thus allowing more focus on essential tasks for companies who employ a client portal utilizing these specific features. Implementing them into your existing set up could lead to great rewards including increased profitability through enhanced communication between you (business) and your clients or customers within this digitized platform that will save you considerable amounts of money plus valuable resources across the board.
Empower your business's client experience with Nimbus Platform portal features.
Must Have When Running Your Business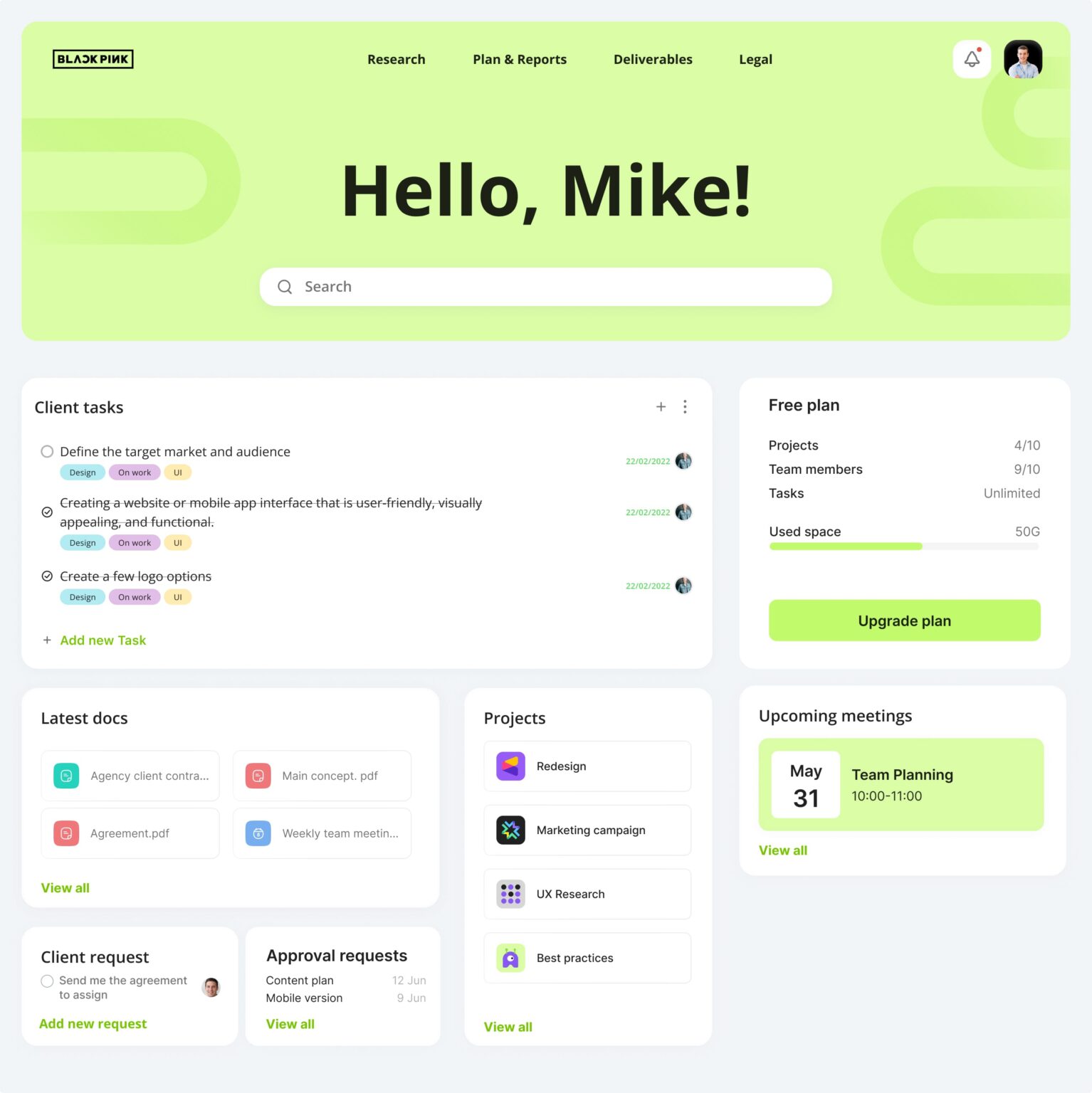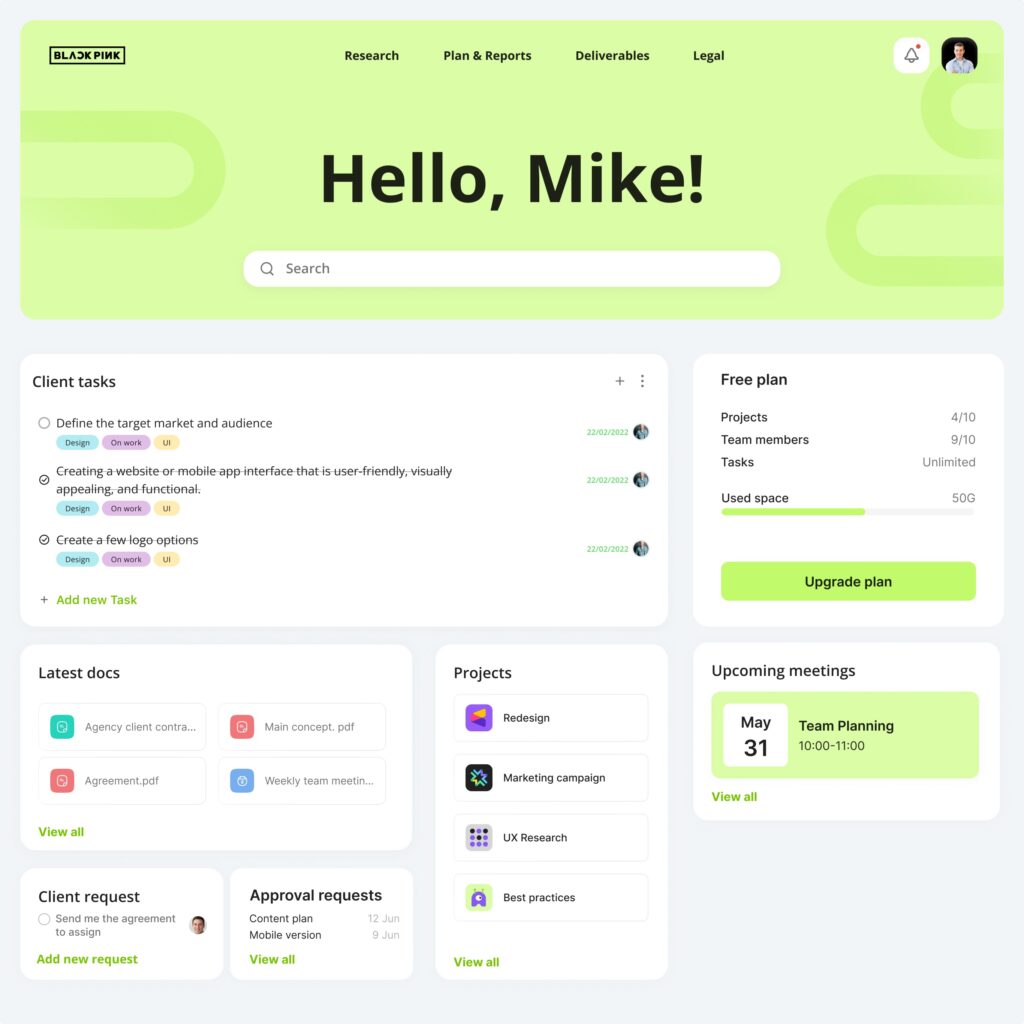 Businesses can stay ahead in the competitive digital landscape by integrating essential client portal features into their processes for 2023. These crucial elements include communication tools, collaborative workspaces, secure data protection and customizable branding that will elevate customer experience with user-friendly navigation and document management functions along with file sharing capabilities. Businesses have access to analytics & reporting tools as well as self-help resources such as training materials or external integration options which all help drive success.
In the realm of client portals, Nimbus Portals stands out with its simplicity, efficiency and key benefits. With no coding required, you can seamlessly establish your Nimbus Portal by linking folders and pages. What's more, integration with third-party tools becomes a breeze, especially as collaborative tools, allowing you to organize your portal content through intuitive drag-and-drop functions effortlessly—in addition to more incredible features.
Nimbus Portals takes personalization to the next level. Its entirely White Label solutions enable you to brand the entire environment, ensuring a cohesive and professional look. But the innovation continues beyond there. Communication leaps forward with Nimbus Portals' chat rooms and comment sections, elevating client engagement to new heights.
Tasks find their rhythm in Nimbus Portals. Clients gain insights into project stages and know exactly who to connect with at each step. It's all about transparency and collaboration, underpinned by an interface that's both user-friendly and robust.
When it comes to data security, Nimbus Portals doesn't hold back. Access is tightly controlled – only specific emails can enter, and documents can be password-protected. Fine-tune access to folders and documents, extending the privilege to designated team members alone.
Intriguingly, what sets Nimbus Portals apart is its ability to anticipate your client's needs. The power of Search Analytics is harnessed, revealing your clients' queries, their frequency and the paths they explore. It's a goldmine of insights, shaping your strategies and cementing client trust.
Nimbus Portals isn't just a client portal; it's a game-changer. From communication to task management, data security to seamless integrations, it encompasses the full spectrum of your needs. The future of client portals has arrived, and it's named Nimbus.
Discover a more innovative way to engage with your clients through Nimbus Portals. Explore the world of simplified yet powerful client portal website solutions and features.
Visit our Linkedin page for more articles and updates!
Previous post
Top 10 Accelo Alternatives for Smarter Project Management
Next post
Explore Best Alternatives for Bubble.io Dynamic Web Design