Top Nimbus Updates of February 2021
Another month is gone, which means that it's high time to recall the best Nimbus Updates of February!
We enjoy our new tradition of sharing the monthly updates with you. Thank you all for your kind words as a response to our January Updates. Your trust means the world to us!
By the way, if needed, you can always review our January releases here >>
In February, we enhanced and improved many features to make your Nimbus experience even more comfortable.
Starting from February 2021, you can:
✅ Manage download permissions for attached files
From now, you can set download permissions for each file. You can enable and disable downloading for separate files. What's more, you can even have different download settings for workspace members and public page visitors! Just go to the File menu → Downloading menu → and uncheck Public page or Workspaces users to disable the downloading.
✅ Customize the authorization page (for Teams accounts)
With the Nimbus Note business plan, you can change the web client and add your branding. Now, you can also customize the authorization page. Set your logo, write a welcome text and provide a link to your Privacy Policy (or remove it if you want).
Find the branding settings in the business console under the Organization branding section.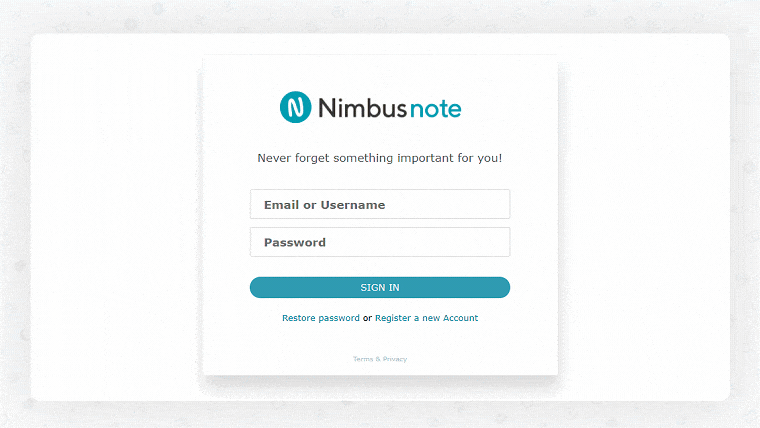 Don't have a Nimbus account yet?
✅ While writing a note, create a new one and link them in just one click!
As you may know, you can easily link notes by using mentions. Just type the @ symbol, start writing the title of the needed note and select it from the drop-down menu. Now you can not only mention already existing notes but also instantly create and mention future notes in one click! Just select the text that will become the title of the future note, click the "New" button in the formatting panel, and you'll get a link to the newly created note. Click on it and add content to the new note!
You can get more information about the @ mentions in this guide >>
Note: This feature currently works on the Web. We are doing our best to implement it soon on other platforms.
✅ Manage public pages, created with Nimbus Capture (or Nimbus Screenshot & Screen Video Recorder)
If you haven't tried Nimbus Capture, this information is for you! Nimbus Capture is another product in the Nimbus ecosystem that, like Nimbus Note, helps you better organize and share data.
Nimbus Capture is a visual messaging tool that makes screenshots, screencasts, and videos. With it, you can demonstrate what should be done, rather than describing it with words, and annotate your visual content with arrows and highlights. Visual messaging completes team communication and allows you to do more in less time, so we highly recommend giving it a shot!
If you already use Nimbus Capture, check out the new feature! Now you can share your Screenshot, Video, Screencast, or Stream on a public page and customize the setting for it. To do this, you don't need to go to the web client: just copy the link to the clipboard, open it, and you'll see the settings. Now you can:
– make the note private (only workspace members will see the public page);
– set or delete the password on a note;
– delete a public page.
This is only the first release, and functionality is set to increase.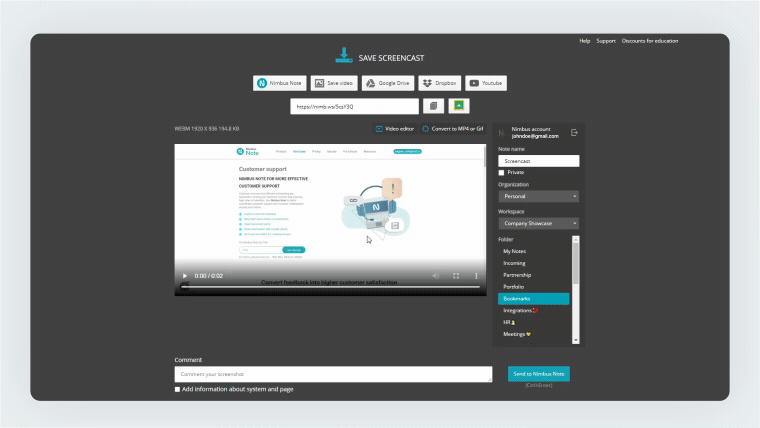 Want more information about Nimbus Capture?
✅ Restrict editing of separate blocks
In Nimbus Note, we use a system of movable blocks that you can drag and drop or mention with links. Now, you can also restrict the editing of selected blocks. This is a way to protect your information from edits or deletion by your workspace members. At the moment, you can only disable the editing for all workspace members and guests. However, we'll add more flexible settings soon so that you'll be able to choose the members who can and who cannot edit the selected blocks.
To use this feature, click on the block menu and lock a block. You can also restrict the editing of several blocks at once: just select them and change the settings in the menu.
Note: This feature currently works on the Web and iOS. We are doing our best to implement it soon on other platforms.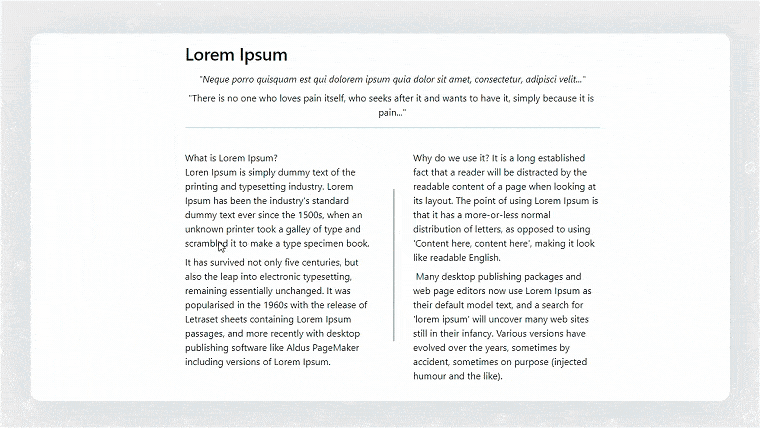 ✅ Count words and characters easily
Now you can know precisely how many words and characters you've used for each note! To check out the statistics, go to the Note Menu and select the Note Info. Many users who work with texts asked us to add this feature – so here it is!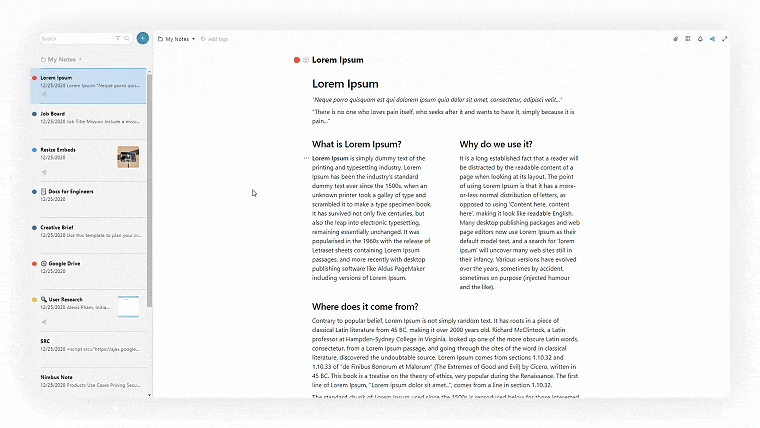 ✅ Duplicate notes in mobile apps
From now, you can duplicate notes in mobile apps for Android and iOS! Just go to the note Menu, choose Duplicate – and it's done!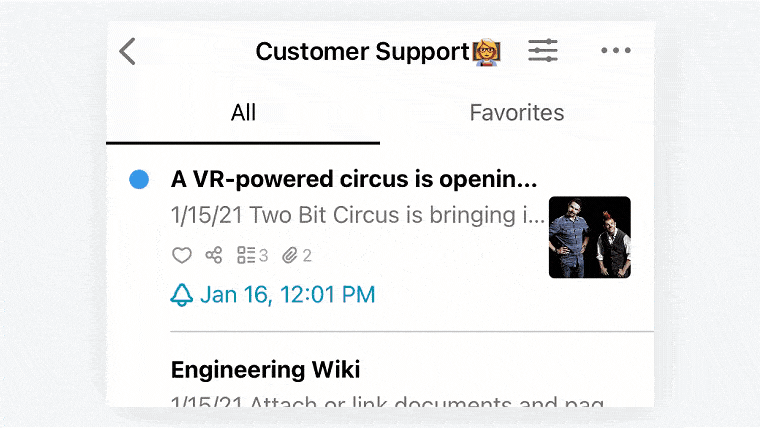 ✅ Disable HTML object panel
When you save an entire web page with the clipper or send an email to your account, you create special HTML objects. By default, they have a top bar panel that indicates the origin of the HTML content. However, you can now hide the top bar if you don't need it. Just click on Layout in the object menu and uncheck the Show top bar.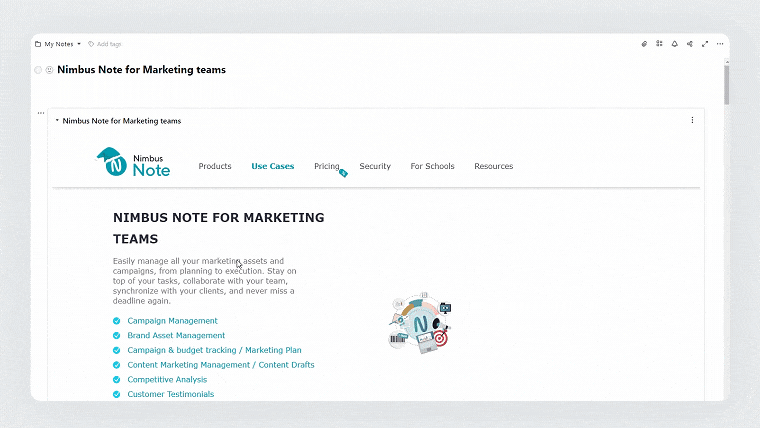 ✅ Export your notes in PDF of various sizes (A1-A5)
Many users export their notes to print them out. To make exporting even more convenient for you, we've added several sizes: from A5 to A1. Print out your note according to your needs and desires!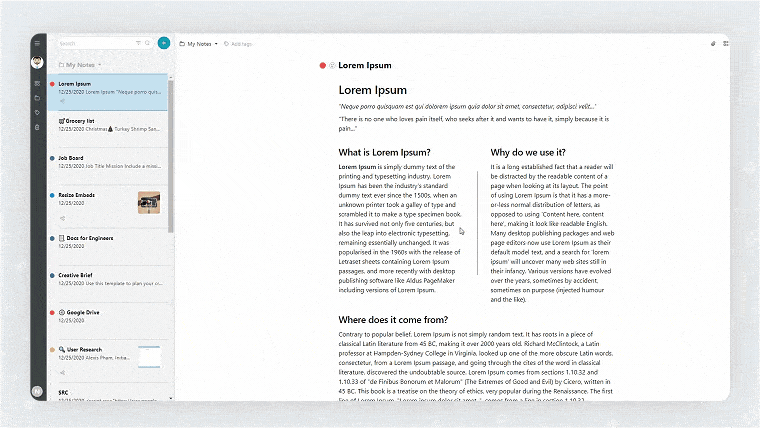 We've also worked on other small updates and releases and want to name just a few examples.
For iOS:
Optimization of insert through clipboard and sharing: the formatting and text's structure remain.
An automatic image preview of images in your notes.
For Android:
Select as many notes as you need and add tags, color labels or delete all of them.
For Desktop (Mac and Windows):
Update of the editor;
January features such as Audio player and embeds' resize now work on desktop;
Synchronization optimization.
What's next?
In March, we are going to work on several major features:
Ability to make comments in Nimbus Note;
Email branding for Teams accounts (your SMTP server, your logo and the title of your organization in the letter's body);
Nimbus Clipper for mobile clients (ability to save articles through sharing);
and many more.
So keep an eye out!
If you are interested in our January and March releases, you can always find them in our blog.

Next post
How to share information with your team? Best tips and services that work!