Nimbus Clipper will help you to save the whole web page or its little part only. However it also can save text, images, links or any other information. You will be able to save articles for reading them later too.
First of all you need to log into your Nimbus account (or create new one).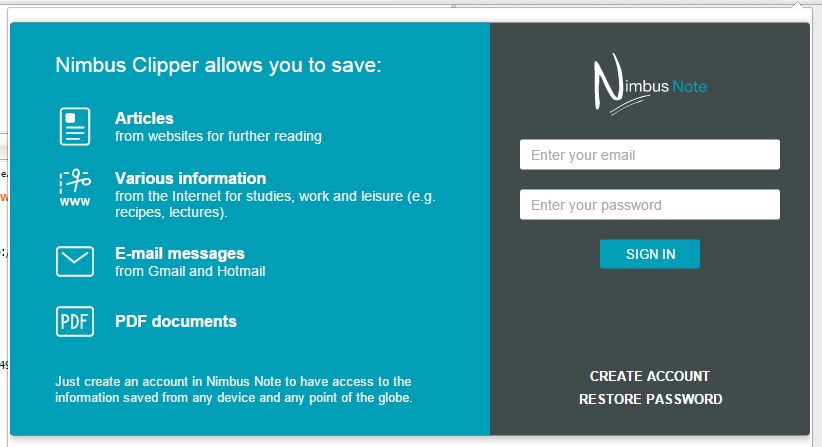 Then click on Clipper and choose the required parts to save. Besides all also you can choose "Full Page" option if you need to save the whole page or "Images" for saving only certain images.
To save information from the Internet, we recommend using the Fragment feature which allows you to save only the things you need. To use it, just click on Clipper and choose the required fragments. To confirm the highlighting, you need to left-click on the fragment. That way, you can select several fragments from a site at once.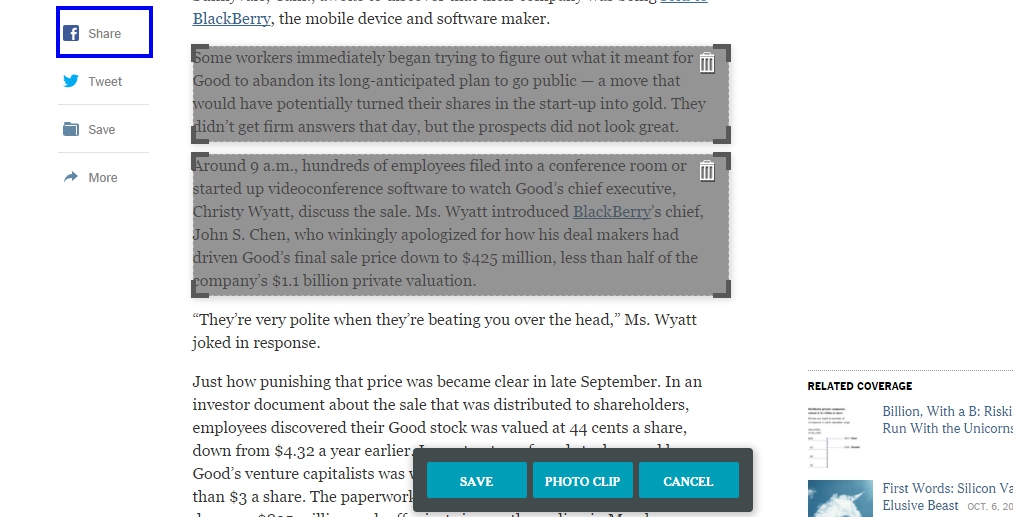 After you select the part of the Web page that you want to clip, the preview window showing your Nimbus note will appear. Specify the name of your note (1), the folder (2) you want to save it to and its tags (3) in this window. Next, click the Save button to upload the data to Nimbus and create the note there.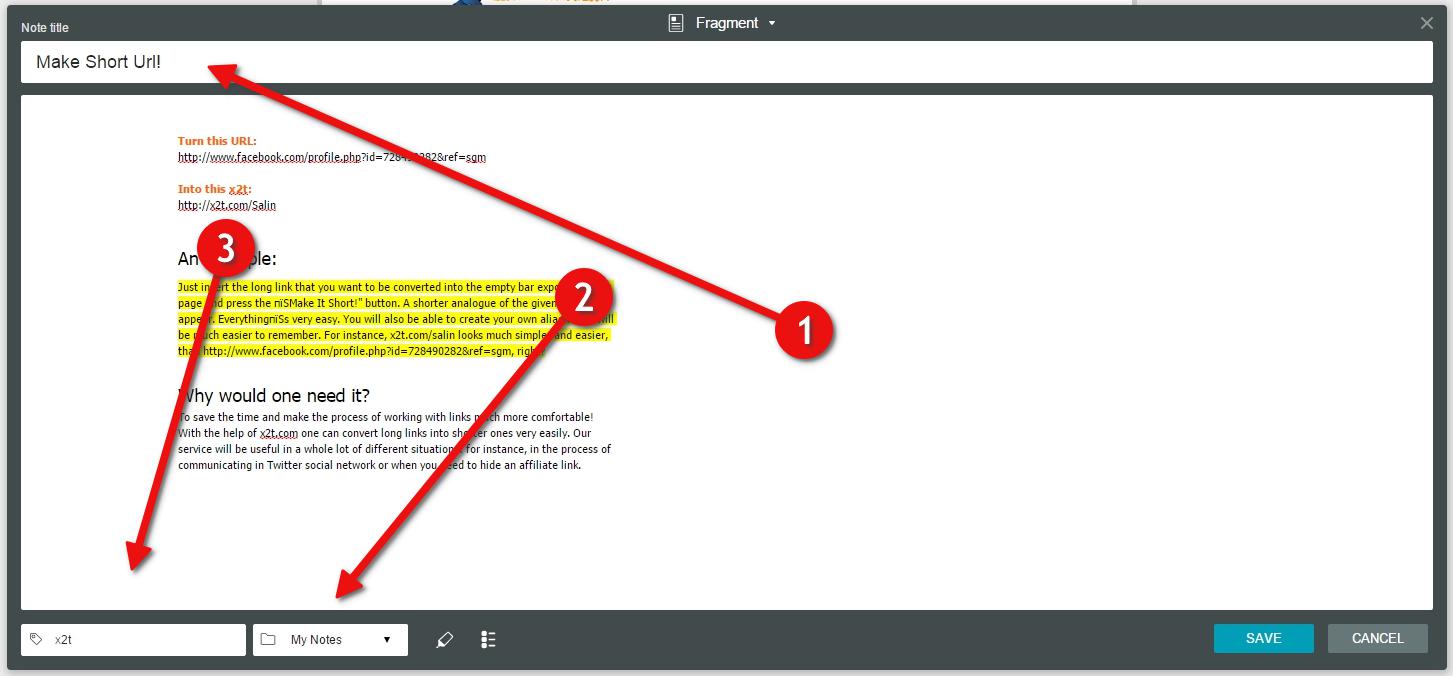 How do I send a PDF file to Nimbus?
Open PDF in the built-in browser viewer, then press the Clipper button. In the preview window you can specify a target folder for your future note as well as add comments. Then you can send it to Nimbus.
How do I save a email to Nimbus?
Open your letter (currently Gmail and Yandex are supported), then press the Clipper button. In the preview window, you will be able to edit the text of your note and specify which attachments have to be sent to Nimbus and which ones don't.
Can I save an article and send it to Nimbus Note in a single click?
1) In the clipper menu you need to select item Save to Nimbus without Share.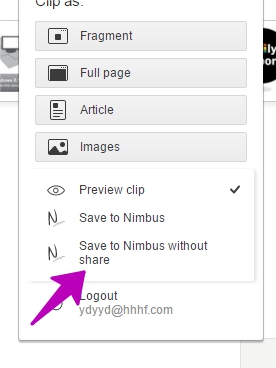 2) In Settings, enable "quick" saving and select item Article.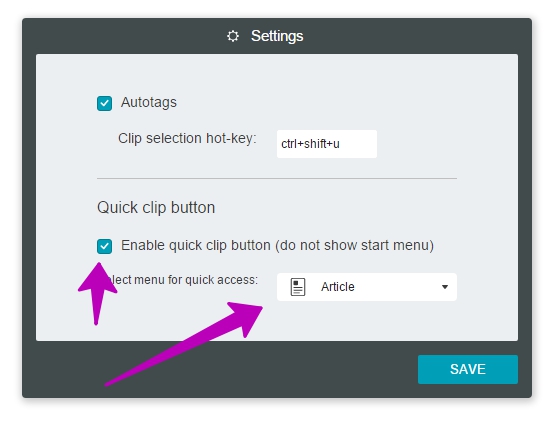 3) Then all you need to do is click once on the clipper button to save the article and send it to Nimbus Note.
Can I send stuff directly to Nimbus Note avoiding the preview window?
Yes, you can. You just need to select the required option in the app menu.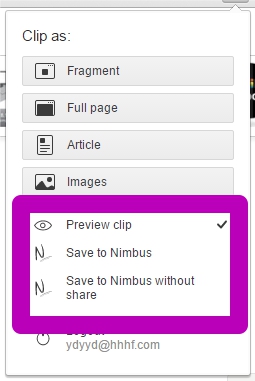 Preview clip - displays preview window.
Save to Nimbus - does not display the preview window, but displays share window in Nimbus Note.
Save to Nimbus without share - neither preview window nor share window are displayed in Nimbus Note.