5 tips to improve your Nimbus Note for Android experience
Quick notes in a single swipe
In Nimbus Note, if you need to create a quick text note, you don't always have to press + button. You can just swipe from the right side of the note list to open the editor and start writing.
Quick access to other folders
Using the top menu, you can quickly open any other folder. Just press on the folder name and select the one you need.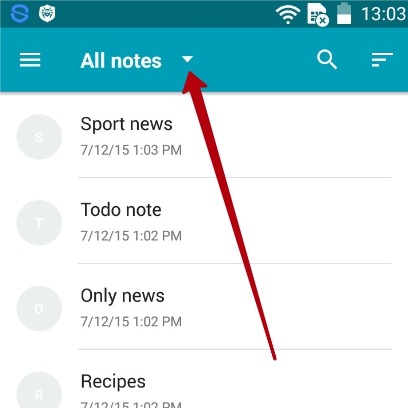 Separate note widget
Have an important note that you need to keep displayed at all times? Then you will enjoy our separate note widget that can be used to place a note on a visible place of your device screen. You can install the widget just like any other one – through the standard widget menu.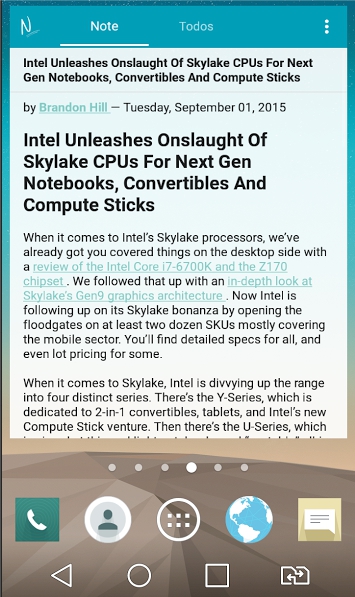 Full and quick synchronization
All users have Quick synchronization enabled. It downloads from the sever just the note titles. This makes sense as  it lets you save mobile traffic. But it makes much less sense if you prefer the full-fledged offline mode and want all notes available for reading. In such a case, you can enable Full synchronization. Then all your notes will be downloaded fully, with all the text and attachments.
Note backup
Besides sending your notes to the server, you can create back-ups for your notes manually. You just need to open Settings and select Back-up there. Then export the notes to an archive  that you can store on your phone or move some place else. The notes can be restored from the archive using the import feature.
Download Nimbus Note for Android – https://play.google.com/store/apps/details?id=com.bvblogic.nimbusnote
Previous post
New Nimbus Screenshot - Screencasts, capture fragments and other new features
Next post
Working with Nimbus Note: our personal experience