Customer Self-Service: Enhancing Experience and Saving Costs
Customer Self-Service: Enhancing Experience and Saving Costs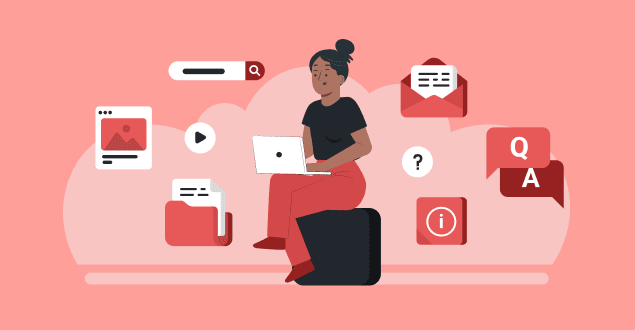 Discower the power of customer self-service with Nimbus Portals
Try them now
Customer self-service is progressively taking center stage in many businesses' customer service plans.
When a business successfully implements a customer-self service, clients have fewer hurdles to jump through to solve problems without waiting for a response from the customer service team.
Do you understand what is essential to the growth of your business? Your clients. But not just any. Your company's success rests on the shoulders of satisfied clients. Customer loyalty increases when they are satisfied. Profitability is directly correlated with the level of customer satisfaction.
‍According to the Harvard Business Review, when people have a problem, 81% of them want to avoid calling customer service. Some of them are just born to figure out how things work and take great pleasure in tracking down the root of an issue all on their own. Others prefer not to involve a company representative in a situation where they feel they can handle the issue on their own.
Customer service is time-consuming, even if buyers are willing to contact you. Nobody wants to wait, so it makes sense that they would like to get some help right away. And the sooner you lend them a hand, the more likely it is that they will stay with you.
Fortunately, self-service options can help you keep your clientele and live up to their expectations in any of the scenarios above. Most of the time, people will only bother to call customer service if they've already found the answers they need with the help of a customer self-service strategy.
So, what is it that you really need to know about self-service for customers? In this article, we'll give you everything you need to know about customer self-service, including examples, best practices and advice for improving your own customer support strategies.
What is Customer Self-Service?
The term "customer self-service" refers to an approach to customer service in which clients can easily access and manage their accounts, products and services on their own, without the help of customer service representatives.
According to Microsoft research, 77% of consumers report having used a customer self-service portal. Creating such a portal for your business is a win-win for both the company and the consumer because it streamlines the management of customer operations and gives customers more control over the services they use.
Advantages of Customer Self-Service Software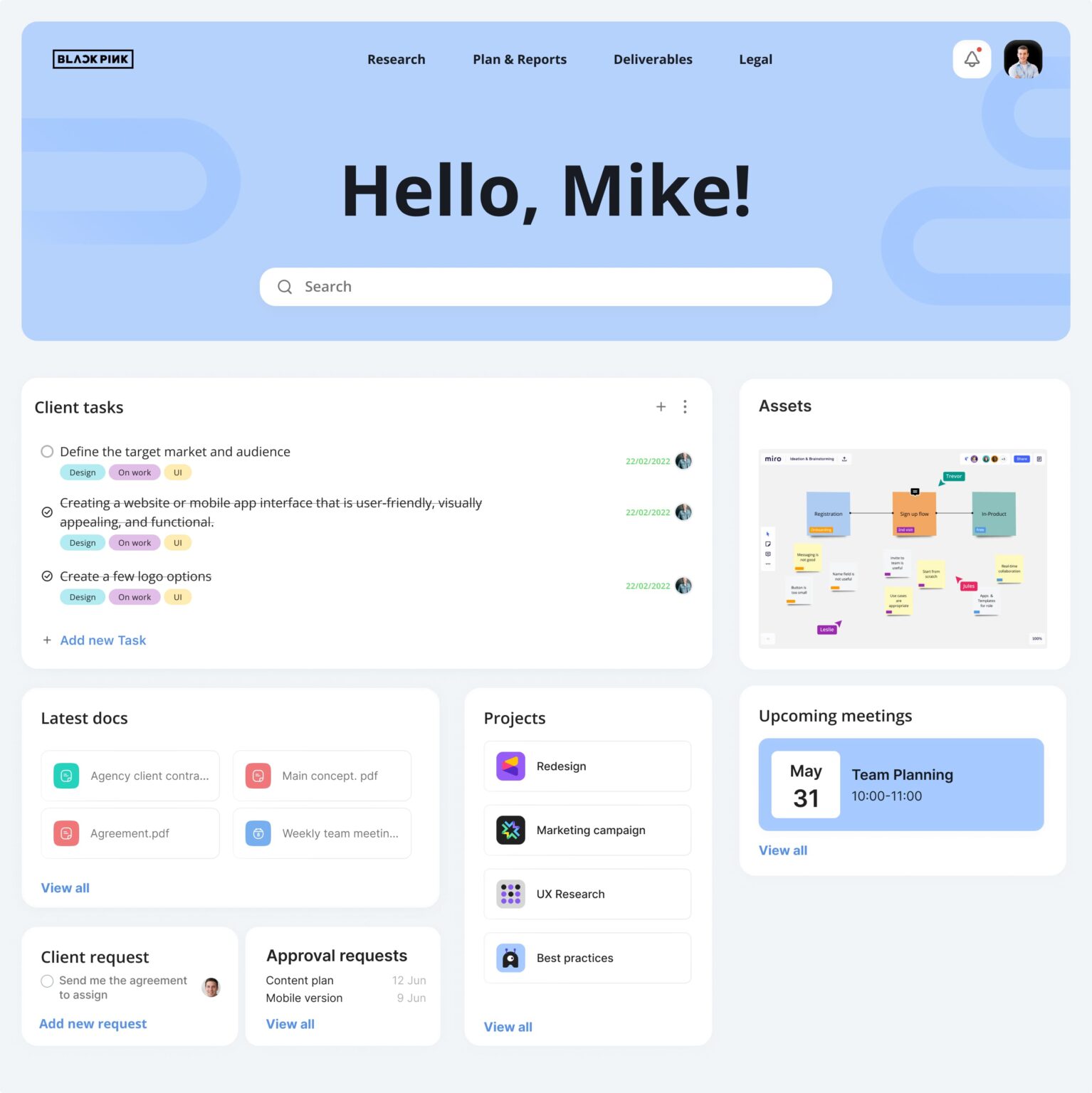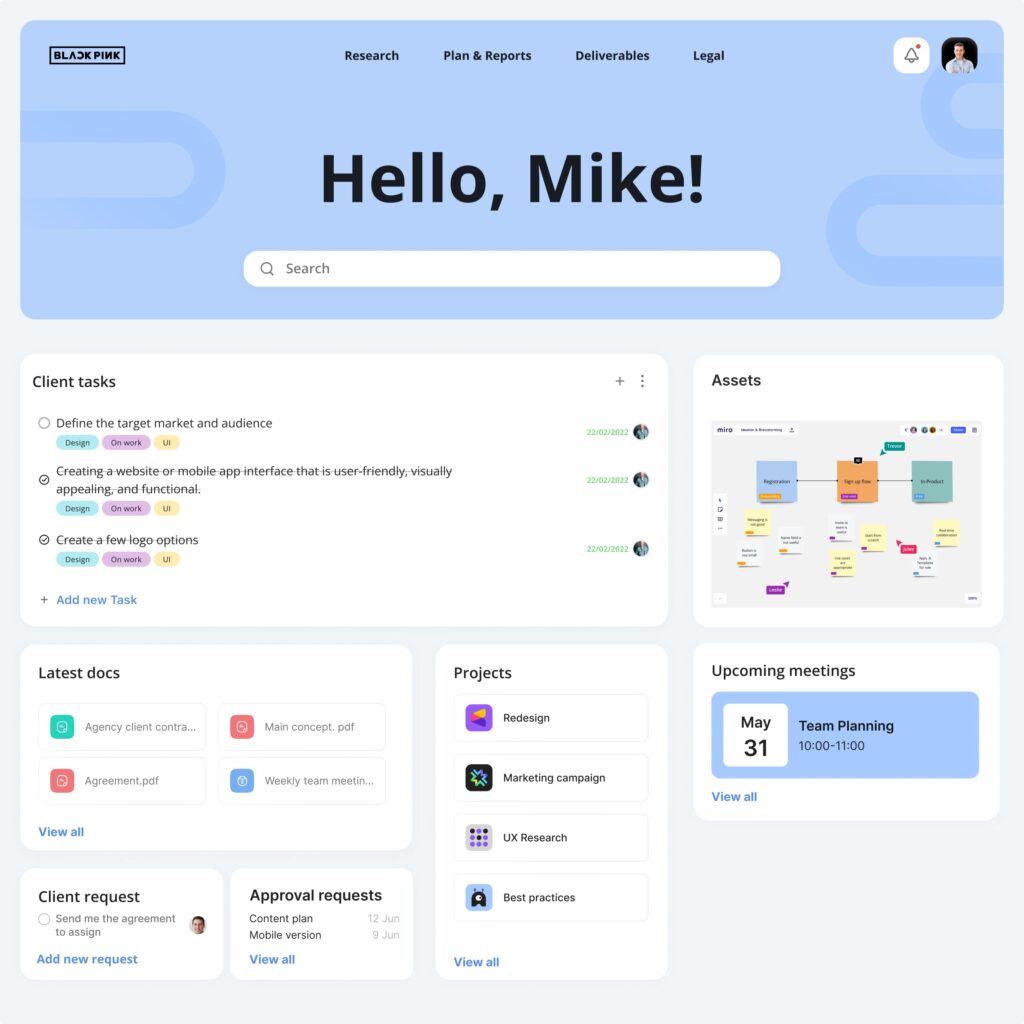 Self-service support for customers is rapidly replacing traditional methods of customer support. This is because people can find answers to their own problems more quickly and conveniently using customer self-service tools. They can use your company's resources to resolve issues without picking up the phone and waiting on hold.
The following are some of the many advantages that businesses love about customer self-service software:
Cheaper maintenance costs
Because of this solution, businesses can assist more clients for less money. The customer self-service model reduces the need for round-the-clock support reps, so your business can save money. Spend less on a smaller online support team that can handle unusual and difficult customer issues, while customer self-service helps to perform routine tasks. Users can always turn to your self-service content for solutions to recurrent and typical issues.
24/7/365 Availability
You can provide clients with answers to their questions and fulfill their needs more quickly through self-service tools. Your vendee prefers saving time by using the company's self-service resources rather than contacting and waiting for a response from customer support agents.
In addition, your company's customer support representatives might only be available during specific times and days to answer phone calls, while self-service channels would be accessible 24/7.
Superior Quality of Service
Fixing customers' issues as quickly as possible is crucial to maintaining a high quality of service. Clients prefer prompt resolutions to any problems they might have. The holy grail of customer service is self-service tools.
Sales go up as a result
You have to provide your clients with a seamless customer experience.Most people would rather give up and find another service or product than wait for a response from a customer support agent. A whopping 53% of adult US online shoppers will give up and go elsewhere if they can't find an immediate answer to their question.
Happier, more productive support staff
In addition to making support work more interesting and freeing up customer service teams to take on more complex requests, self-service portals reduce the number of repetitive questions in your queue, enabling proactive customer service.
Why is Customer Self-Service Important?
People no longer have to rely solely on telephone contact with a company's support staff to get a direct answer; those days have long passed.
Most of your customers will look for answers on your website before they call you for help. They'd rather not have to call your customer service reps, be placed in a long support queue or have to ask the same question multiple times.
Self-service options typically meet today's customer service problems. Today's customer service problems are typically met by self-service options. Dimension Data found that the vast majority of clients (73%) would rather contact a business through their customer self-service options than via social media, SMS or live chat. Businesses have shifted tactics to accommodate customers' increasing demand for customer self-service portals.
At the same time, it's not surprising that buyers get frustrated when they can't find answers to their questions right away. Microsoft's research revealed the widespread nature of this issue; 74% of respondents said they became frustrated when searching for answers on their own.
Based on these findings, it's clear that business should make a self-service channel for customers a top priority.
Effective Tips for Customer Self-Service Success
1. Draw attention to the most frequent FAQs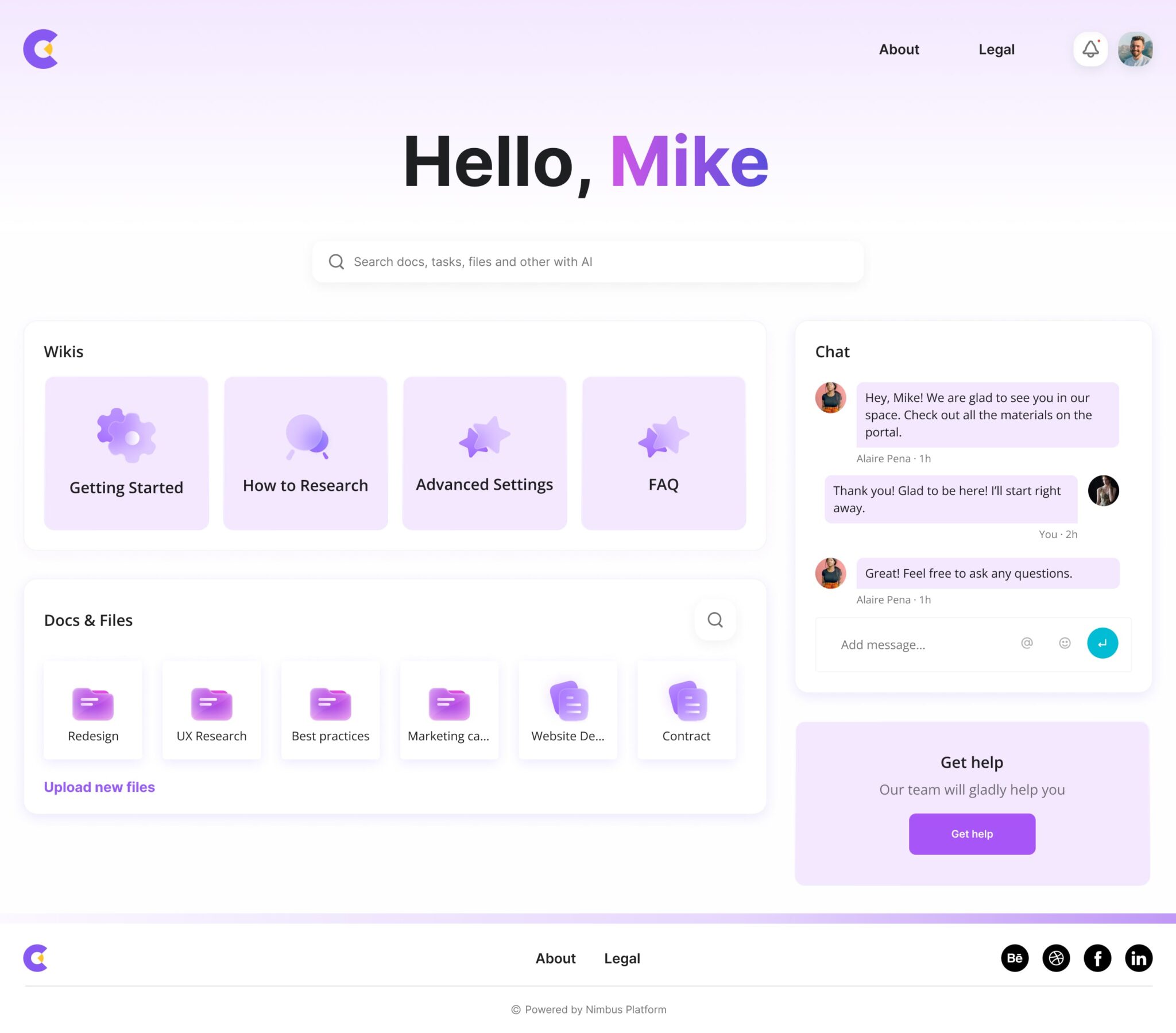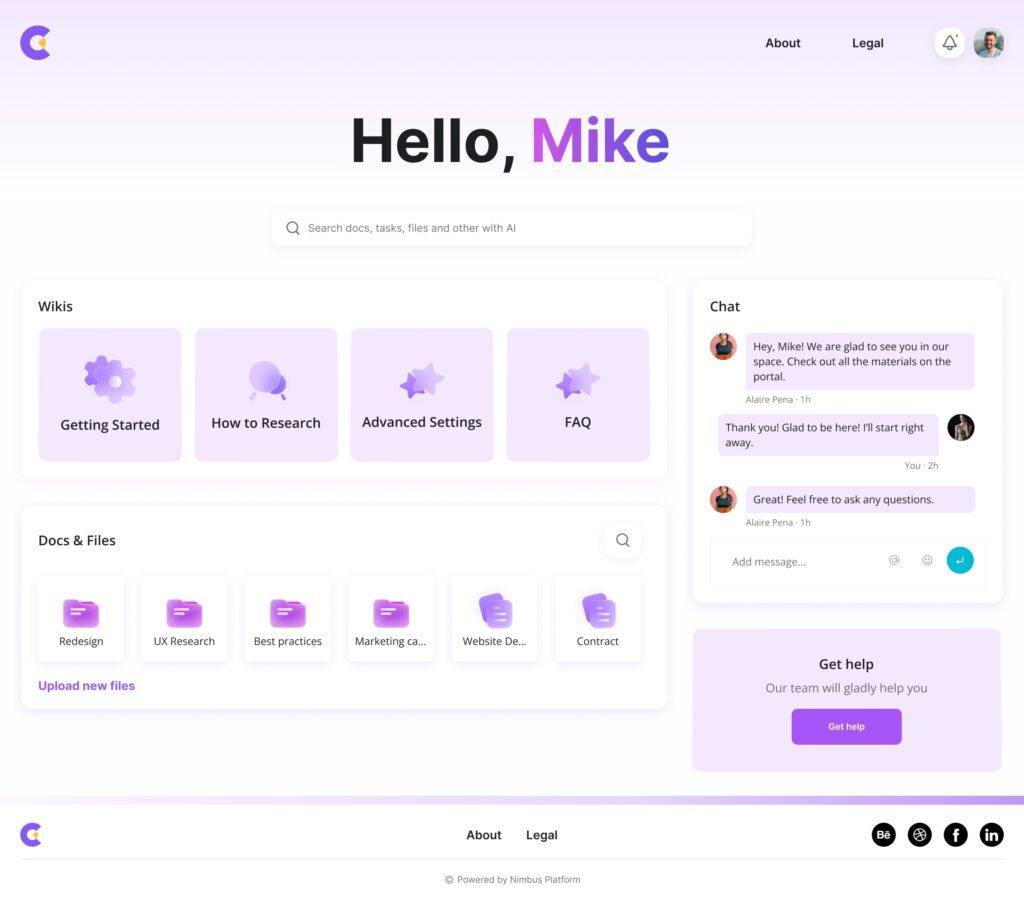 Finding the main reasons a client contacts your live customer service representative is one of the most crucial steps you can take to turn your self-service portal into a useful resource.
Do your clients ever experience issues at 'login' or 'online purchase'?
Do they contact support teams to get more info about payment methods?
Your web self-service should make it easy for your clients to find solutions to these issues. Add the most frequently asked questions to the customer self-service home page to make it simple to locate.
2. Use screenshots, video and audio whenever you can
Customer satisfaction is crucial for businesses. That's why you must do everything to create a great self-service experience for your clients. And here's one of the best self-service solutions for you to make use of:
While detailed instructions are helpful when putting together a piece of furniture, they can be a hassle if the consumer has to constantly go back and forth between the self-service portal and the product or application.
A picture really is worth a thousand words, as the old adage goes. And yes, that's the case here.
Make use of screenshots to illustrate to the consumer where they should click or how they may change the settings.
To take things even further, you may create a video or webcast that explains the customer's solution in detail and allows them to replay it as much as they like.
3. Create chatbots
A chatbot is an artificial intelligence electronic support system designed to simulate human dialogue with a client. Frequently Asked Questions (FAQs) about product or service issues are answered automatically in live chat support, and users can interact via websites, smartphone apps or messengers like Telegram, Facebook Messenger, WhatsApp, etc.
By incorporating machine learning algorithms, AI-powered chatbots enable clients to quickly find answers to their questions and live happy lives without having to talk to support agents.
4. Community forums are a great help
A community forum where people can gather online to talk about whatever they like, learn from one another and make friends is another way to facilitate self-service. Many customers find this method of seeking assistance is preferable to constantly trying to reach phone support or contacting a support agent.
Prospective and current clients can get answers to their queries about the company's or brand's products and services in a lively and helpful community forum.
Creating community forums that let users swiftly search or seek solutions is a self-service strategy to improve customer experience and interaction. Branded community forums and social media community groups are two examples of popular online discussion hubs.
5. The knowledge base
Clients who seek to enhance their customer experience with a particular product or service can conveniently access a self-serve knowledge base. In addition to Frequently Asked Questions, a comprehensive knowledge base features live chat help, tutorials, movies and other educational materials. By utilizing knowledge base articles, customers can discover answers to their questions without waiting for a live representative, empowering them to find their own solutions.
Companies can significantly cut their customer support expenses and boost their customers' satisfaction by providing simple access to a self-service knowledge base.
6. Automatic call-taking system
In the digital age, customer service experience is paramount, and phone conversations, along with the technology that supports them, continue to be vital.
A self-service scenario is when a customer contacts a support team but does not speak to a live support representative. IVR, or interactive voice response, technology enables this form of independent client assistance. By combining automated voice menus with IVR, commonly asked questions (FAQs) like "What is your mailing address?" and "What is the status of my order?" can be answered with pre-recorded responses.
Learn how to implement a customer self-service portal with Nimbus
Building an Exceptional Customer Self-Service Strategy
It ought to be simple to find your self-service
Your customer self-service options will be ineffective if users struggle to locate and participate in a self-service interaction. Customers are more likely to become frustrated and impatiently use other live-support channels when they cannot find the information they require.
You can take the following steps to increase the visibility of your customer self-service function:
Put the customer self-service portal in a prominent location on the homepage of your website. Depending on the graphical user interface of your website, it might be in the header, menu or footer.
For great customer self-service, increase the usability, accessibility and effectiveness of user interaction with your website. You'll need to do more research on the information you want them to see and comprehend at different points during their navigation.
Optimize your self-service customer support resources with search engine optimization (SEO) strategies. Some of your consumers may look for your self-service choices on popular search engines like Google and Bing. When this happens, search engines optimization tactics aid users in finding your resources via SERPs, making self-service solutions more easily discoverable and contributing to improved customer satisfaction.
Harnessing customer search behavior is the key to success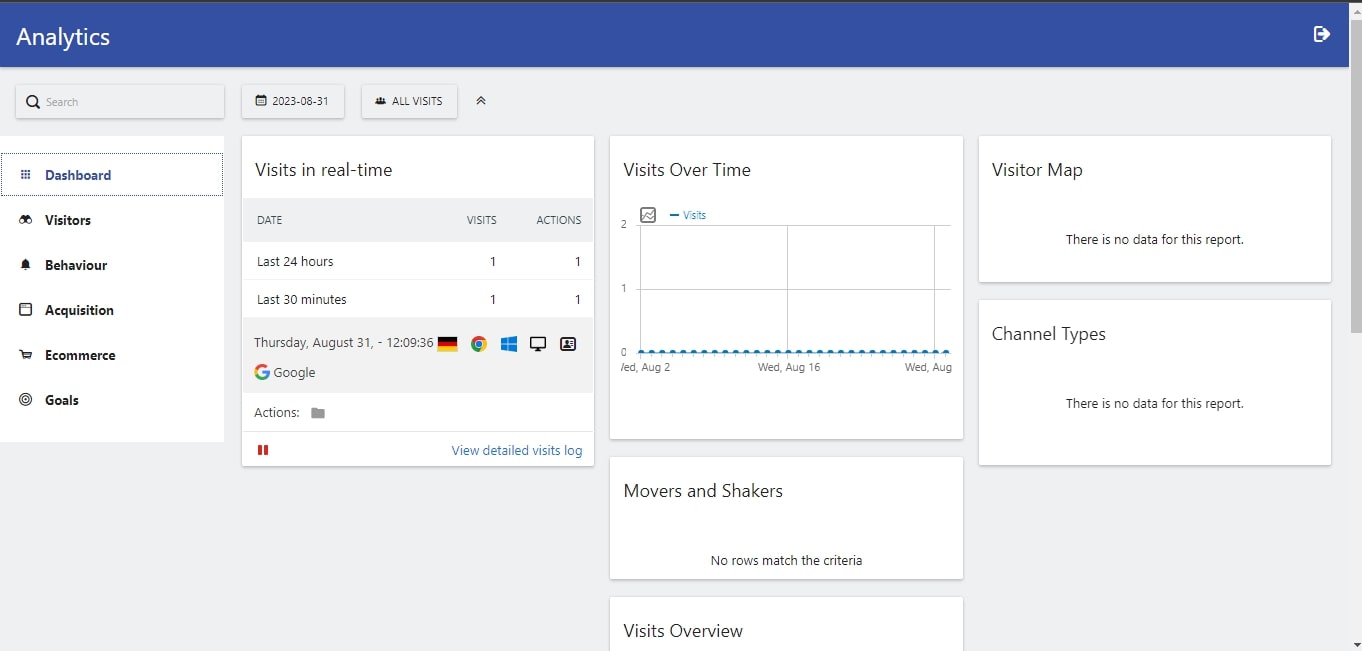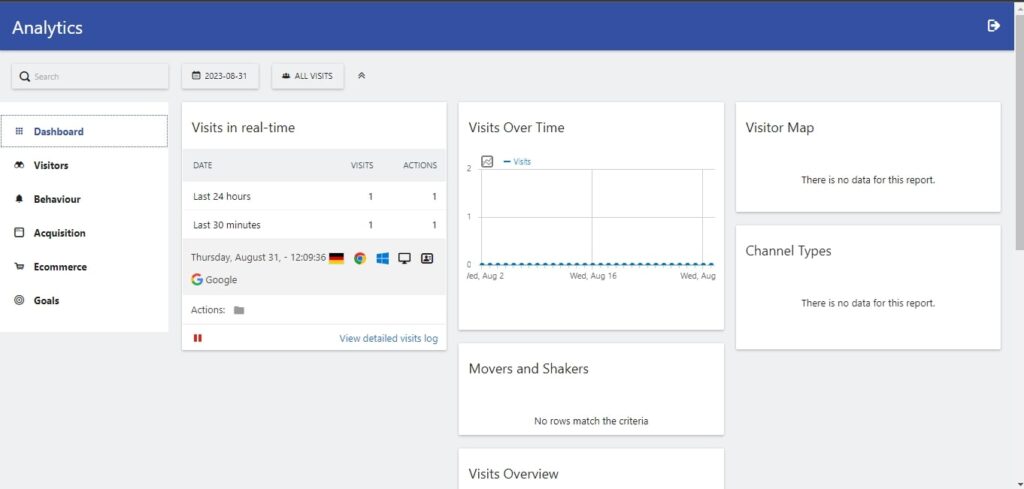 If you want your clients to use your self-service portal, it must be easy to navigate once they locate it. This is common sense, right?
It seems like it's not that common. In fact, even most self-sufficient customers often complain about the self-service portals' search bar.
This has less to do with the actual search panel and more to do with the outcomes of those searches. Consumers have no interest in searching through dozens of pages to find a solution. They are really picky. They need prompt responses. How, therefore, can you ensure that your clients are not angered?
Using tags to assign keywords to pages is an excellent solution. Use "password" or "password reset" as tags for a frequently asked questions page about changing your password. This way, when a user enters "password reset" into the search bar, the appropriate result is promptly provided, enhancing the self-service capabilities of your portal.
The information provided should always be current
All of your self-service resources, including FAQs, knowledge bases and how-to videos, should provide accurate information from relevant resources to ensure great customer service.
The work on your self-service materials is never done. As a business owner, you will need to keep refining your self-service portal for clients until it adequately meets their needs. Customers are more likely to stick around if they receive excellent service.
Self-service materials should be kept up-to-date to reflect any alterations made to the product's features or the company's service offerings. If you do this, you won't have to worry about clients getting lost or frustrated as they try to find the information they need.
Clarity is important
Both the customer and your business will greatly benefit if you learn how to communicate effectively with your target audience by using a language they understand.
Customers prefer self-service and are likely to become less informed and more frustrated if the articles in your knowledge base are filled with business jargon and unfamiliar phrases. Use clear language in at least an 8th-grade reading level to avoid misunderstandings and provide optimum accessibility.
In order to help clients discover the answers they need quickly and easily without becoming overwhelmed by too much information, AI writing assistants can be a great asset. To keep clients interested and increase their understanding of your products, create a knowledge base that is well-structured and uses everyday language.
Incorporate eye-catching visuals
Keeping tutorials interesting is a great example of ensuring a great customer experience and continued product use.
Users expect to be provided with an engaging, useful and personalized experience when they reach out for support since this makes the session more fun and keeps users engaged. Considering customer behavior, evidence suggests that information is better processed and retained when presented in aesthetically appealing ways. So, making the user experience more enjoyable is crucial for sharing information that goes beyond the product's technical specifications.
Stronger user relationships with your product or service are the result of a well-written and interesting knowledge base, which can help you retain customers for the long haul.
Read more posts on this topic:
Create Your Customer Self-Service with Nimbus Platform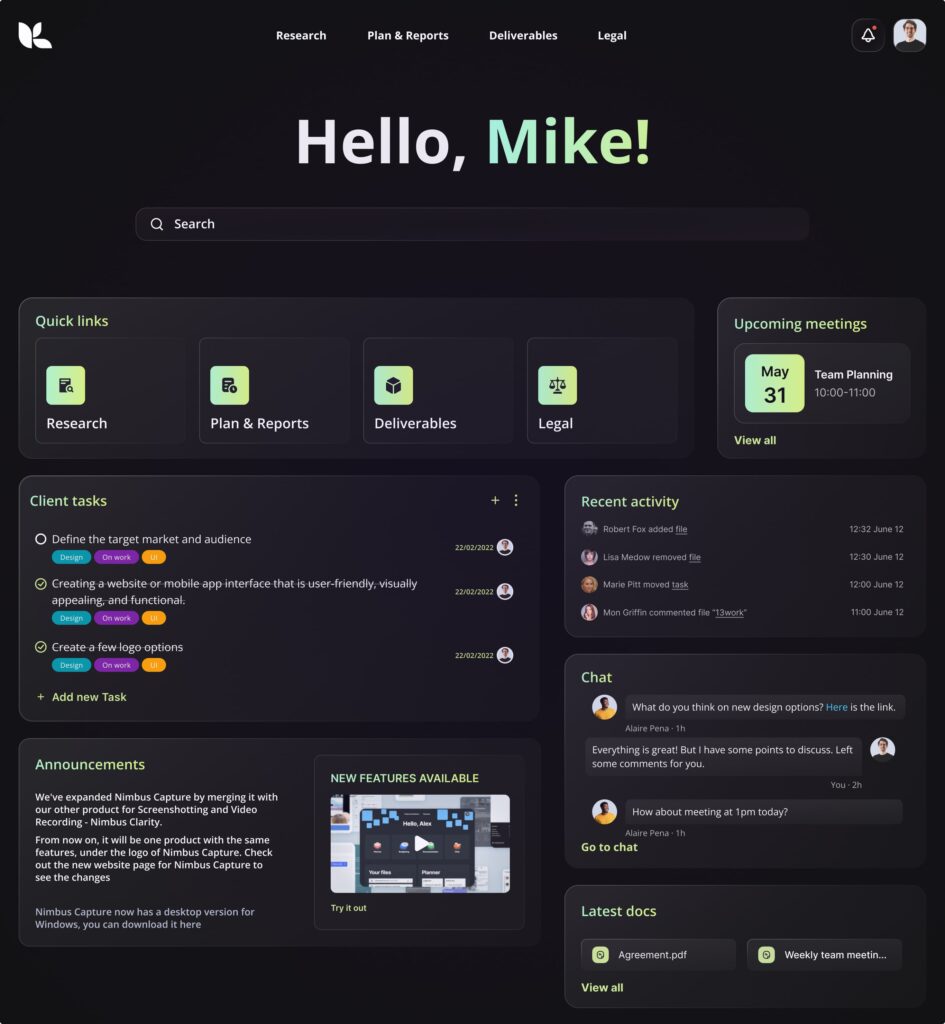 Customer self-service is revolutionizing the way businesses interact with their customers, and Nimbus Platform is at the forefront of this transformative trend. With Nimbus, customers have the power to find answers to their queries and resolve issues independently, without the need for traditional customer support channels.
Instead of sending lengthy emails to your customer support team, your clients can utilize the user-friendly self-service portal on Nimbus Platform.
With Nimbus, you can create a comprehensive knowledge base and FAQ section, helping your clients easily find answers to any questions. You can also include all the information about your project on your Nimbus portal (all the important documentation, project set-ups and agreements) and make it easily accessible for your clients.
With just one link, your customer can access your well-structured self-service portal. And what's most important, your customers don't have to be Nimbus Platform's users to reach your customer self-service. All they need is one link they can get from you.
Moreover, working with Nimbus Platform is extremely beneficial for your team, as our portal provides you with all the important analytics, like user activity on self-service portals, most visited FAQ sections, etc. All this info will help you make your customer self-service even more effective.
Conclusion
It's important to understand our customers often prefer self-service to more traditional channels of help. And we can understand them — high-quality self-services empower customers and enhance customer experience.
You, as well as your clients, will both greatly benefit from this technology because it allows you to continue working together and create an effective customer self-service strategy. Frequently Asked Questions (FAQs), online discussion forums and knowledge bases are all examples of customer self-service. But do not forget its effectiveness depends on clarity and easy navigation.
A properly created self-service support makes it easy for customers to solve their own problems, which makes your support staff's job easier and your customers happier.
Visit our Facebook page for more articles and updates!
Previous post
10 Useful Customer Communication Tools Your Business Needs
Next post
Top 7 Self-Service Software Platforms in 2023