Building a Client Portal: 7 Steps to Achieve Success
Create the best client portal with Nimbus Platform!
Try it now
If you're tired of playing phone tag with clients (been there!) and you dream of bidding farewell to long email threads and important lost documents (done that!), we've got you covered here at Nimbus Platform. Today we're going to make that dream a reality. Yes, we know, it almost sounds too good to be true, but hear us out, because we really do have the solution for you: client portals! Yeah, that's right! Create your own client portal and you will cut down on never-ending and time-consuming interactions with your clients for day-to-day customer support tasks.
In this article, we'll show you exactly how to build a client portal that will both wow your clients and create a seamless experience in your customer support workflow.
What is a Сlient Portal?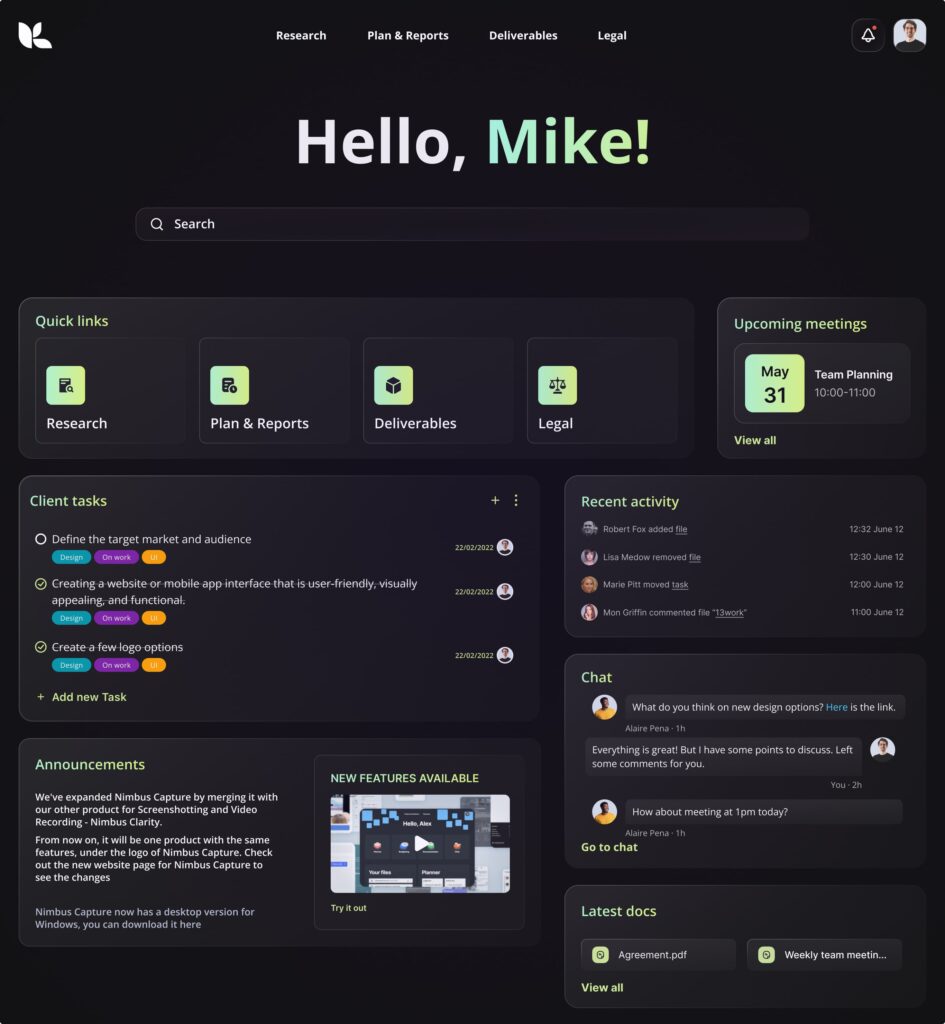 Client portals, also called customer portals, are secure online self-service platforms that provide customers with access to information and services related to their interactions with a business or organization.
Think of a customer portal like a business version of Netflix for you and your clients. You can upload whatever you want your customers to see, and they can binge-manage all of their data, information, support tickets, tasks, etc.
Therefore, client portals can be used in virtually any industry, including finance, online banking, healthcare, legal, real estate, etc. They are typically accessed through a website browser or mobile app and can provide users with a range of features, including knowledge bases, and customization options depending on what you and your customers want or need.
In general, when you create client portal solutions, you provide a convenient and secure way for users to interact with your organization, and you help to improve communication, efficiency, and customer satisfaction, as long, of course, as you use the right client portal software.
Spoiler alert: Nimbus client portals are awesome, especially if you also need a knowledge base!
Why do You Need to Build a Customer Portal?
Now that you know what customer portals are, how about we focus on why you actually need a client portal software? That is, of course, if you actually have customers… Anyway, let's see some reasons:
Improved customer engagement and satisfaction: A self-service client portal with a knowledge base can provide users with a convenient and accessible way to access information, manage their accounts, create support tickets and communicate with your team. This can lead to increased engagement and satisfaction, as customers can more easily connect with your business and stay informed about their accounts.
Reduced workload for customer service teams: By providing customers with a self-service client portal software, they will be able to "self-serve" themselves by doing things such as viewing and editing account information, searching for information on your knowledge base or updating their personal details, while your customer service team can focus on more complex or urgent issues (a.k.a. making money!). This can reduce the overall workload for the team and improve their efficiency.
Increased support staff efficiency: By providing support staff with a centralized platform for managing client information, support tickets and communication, customer portals can help to streamline workflows and improve overall customer relations efficiency. Staff can access all relevant information about a client in one single location, reducing the time needed to search for information across multiple systems.
Improved collaboration with portal users: Client portals can facilitate collaboration between your team and customers, allowing for easy sharing of information and documents. When you grant your customers access to specific data like open tickets or other services online, you are improving communication and reducing the time needed to complete projects or resolve issues.
Valuable insights into customer behavior and preferences: By monitoring usage data and gathering client feedback through the portal and, if you have one, your company's knowledge base, you can gain valuable insights into customer behavior, key information and preferences. This information can be used to improve the user experience and tailor your services to better meet client needs.
Increased security and privacy for sensitive customer information: A client portal can provide enhanced security features, such as data encryption and multi-factor authentication, to protect sensitive information. This can help to build trust with your customers and ensure that their personal data and payment information is protected from unauthorized access.
Overall, giving customers access to secure client portals can provide numerous benefits for both your company or customer service team and your customers. By improving communication, increasing efficiency, and enhancing the security of customer portals, a self-service client portal can help you build stronger relationships with your customers and improve overall satisfaction.
How to Create a Customer Portal in 7 Easy Steps
Creating a customer portal is an excellent way to enhance customer engagement, streamline communication, and improve overall customer experience. Regardless of your industry, a customer portal can provide a secure and convenient environment for customers to interact with your business. So in this section, we'll provide you with step-by-step instructions on how to create a customer portal that will help you build stronger relationships with your customers and increase their satisfaction with your products or services. So let's get started!
1. Define the purpose of your self-service customer portal
Before you start building a client portal, you must define its purpose and goals. What do you want your customers to be able to do through the portal, and how will it help your company? Defining the purpose and goals of your client portal is a critical first step in creating an effective and successful portal. A well-defined purpose will help you identify what features and functionalities the portal should have, what types of information it should display, and how it should be structured. To define the purpose, you can begin by asking yourself the following questions:
Who are my clients and what industry are they in?
Are my customers tech-savvy?
What do my customers need to have access to?
What can I have on the portal that would reduce customer support time?
Etc.
Simply consider the specific needs of your support desk portal users and what you and they want to achieve through the portal. And once you have defined the purpose, you can set goals for your client portal, such as increasing client engagement, reducing support requests, or improving client satisfaction. These goals will help you measure the success of the portal and identify areas for improvement.
By taking the time to define the purpose and goals of your business website and client portal, you can ensure that it meets the needs of your customers and helps your business achieve its objectives.
2. Choose the right platform
When choosing a platform for creating a customer portal, consider your budget, timeline, and resources, as well as your specific business needs. When choosing the right customer portal software, you can ask yourself some questions, for example:
Does it have the features my customers and I need?
Does it offer a free trial so I can test it out?
Can I afford this platform on my budget?
Is it suitable for large and small businesses?
Is this customer portal software scalable?
How easy is it to set up and access?
How secure is this platform?
Can I set it up on my own domain name?
How customizable are the platform and the login page?
Etc.
Evaluate the features and capabilities of each platform, and consider whether it can be customized to meet your business requirements. Look for platforms that offer strong security features, such as data encryption, single sign-on access and multi-factor authentication, to protect sensitive client information.
3. Keep it simple and intuitive
One of the key aspects of creating an effective client portal is ensuring that it is easy to navigate and use. A well-designed portal should have a clean, simple interface that is intuitive for internal users to understand, avoiding cluttered screens or unnecessary features that can confuse or overwhelm you, your support team and, of course, clients.
In user experience and design, most of the time less is better. So focus on creating a streamlined user experience that guides customers to the information and features they need, no more no less. Here are a few tips on how to achieve this:
Use consistent branding and design elements, such as colors and logos that go with your main website.
Use clear and concise language for buttons and labels.
Prioritize the most important sections and information in the portal, making them easily accessible.
Ask your portal users for feedback to continually improve their experience.
Provide easy-to-understand instructions and guides for using the portal.
Offer training and support to help customers use the portal effectively.
Ensure the portal is mobile-responsive for those who prefer to access it on their mobile devices or even through mobile apps.
Use visual cues such as icons and images to facilitate browsing the portal.
By keeping the design of your client portal simple and intuitive, you can improve the user experience for clients and help them quickly find the information they need. This can ultimately lead to increased engagement, satisfaction, and loyalty.
4. Make it secure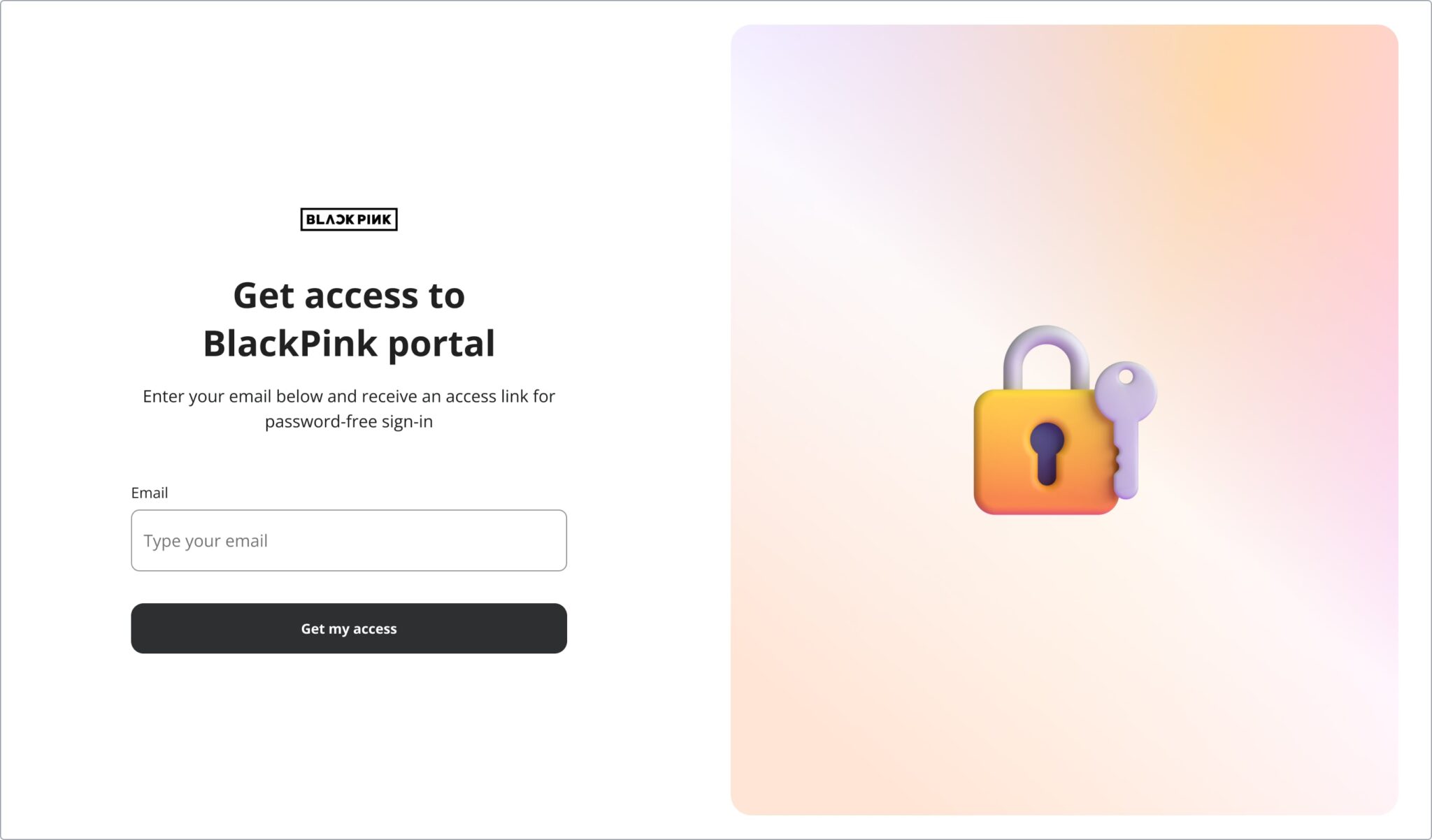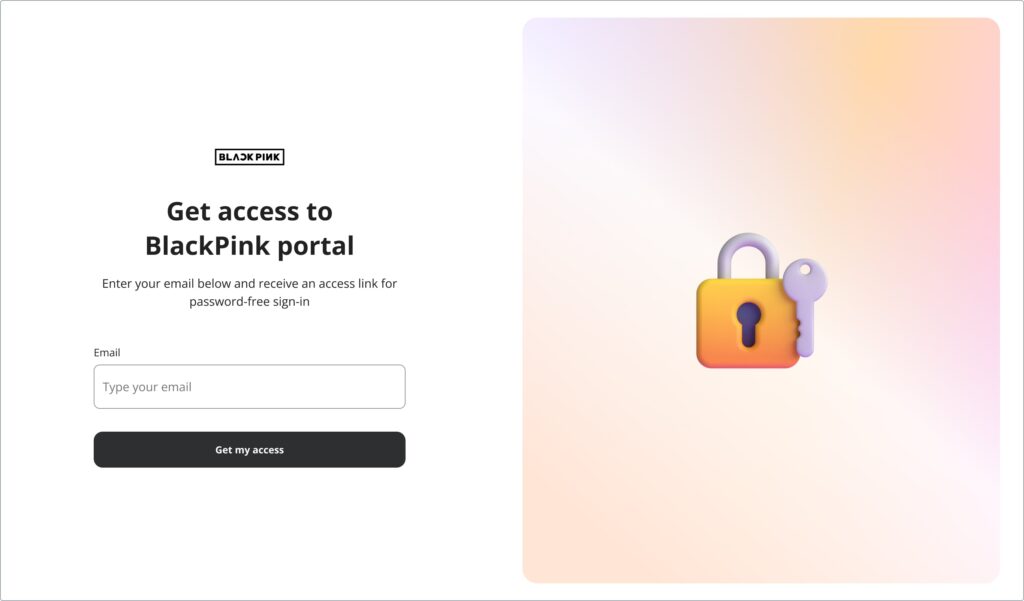 Ensuring the security of a client portal is crucial because it will be storing sensitive client information like, for example, personal details, financial data, and other confidential information. Without proper security measures, client data may be vulnerable to theft, hacking, or other cyber threats. Therefore, it is important to use encryption and other security measures to protect the client portal and prevent unauthorized access.
Here are some questions to ask when creating a client portal for your customers:
How sensitive is the data that will be stored in the client portal?
Who will have access to the client portal?
What level of access will the client need to have (read, edit, manage, etc.)?
What security measures will be put in place to protect client data?
How will client data be backed up and stored?
Etc.
By considering these questions and implementing appropriate security measures, you can help protect client and customer data, and build trust with your customers.
5. Instructions and training
When you build a client portal, providing clear instructions and offering training and support are both essential for ensuring that staff and clients can use your portal effectively. To provide clear instructions, create customer portal guides or tutorials that walk customers through the process of accessing and using the portal. These guides should be easy to follow and use simple language that is accessible to all users. You may also want to include screenshots or other visual aids to help them understand the process. It's a great idea to use some knowledge base software to create these support articles. And while you may be thinking "wait, this is going to be a lot of work!", and you might be right, the benefit here is that once you create them, these will be useful for every single client you have, not just the first one using your client portal solution.
When you create customer portal support articles, you might want to consider answering these common onboarding questions that clients might have:
How can I register to access my client portal?
What's my client portal URL?
How can I edit my login details and password?
Who can I contact if I have a question about the portal?
Etc.
Overall, providing clear instructions and offering training and support are important aspects of creating a successful client portal. By making it easy for users to navigate the online portal and offering ongoing assistance, you can improve their experience and build stronger relationships with your customers.
6. Be there (in the portal) for your customers
I'll be there for you when the rain starts to pour

– Friends Theme Song (The Rembrandts)
Okay, okay, this might sound cheesy, but we mean it. Providing easy and accessible ways for customers to contact you through your customer portal is an important part of building a strong relationship and keeping your customers happy. While self-service and independence are important features of a customer portal, customers also want to know that you are there to help them when they need it. By including a simple contact form or booking form on your customer portal, customers can easily reach out to your team with questions or concerns.
In addition, providing customers with a live chat is a great way to provide real-time assistance to resolve issues quickly. Normally, customers find this especially useful for urgent or time-sensitive requests, and can help to build trust and customer loyalty.
7. Monitor usage and feedback
Monitoring usage and incorporating client feedback are both important for improving the effectiveness and user experience of your support portal as well as your own website itself. By keeping track of how clients are using the portal and gathering feedback on their experience, you can identify areas for improvement and refine your strategy.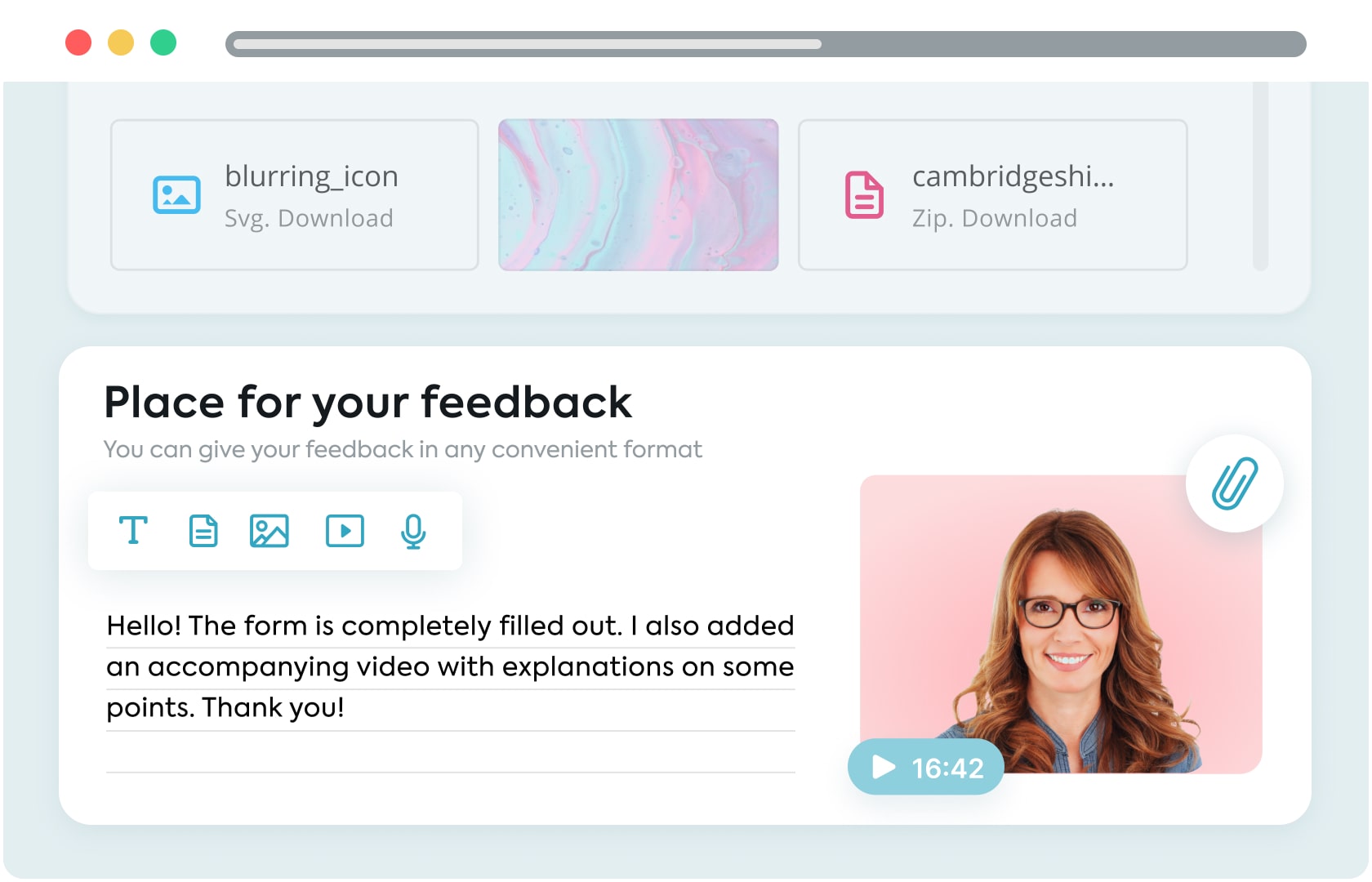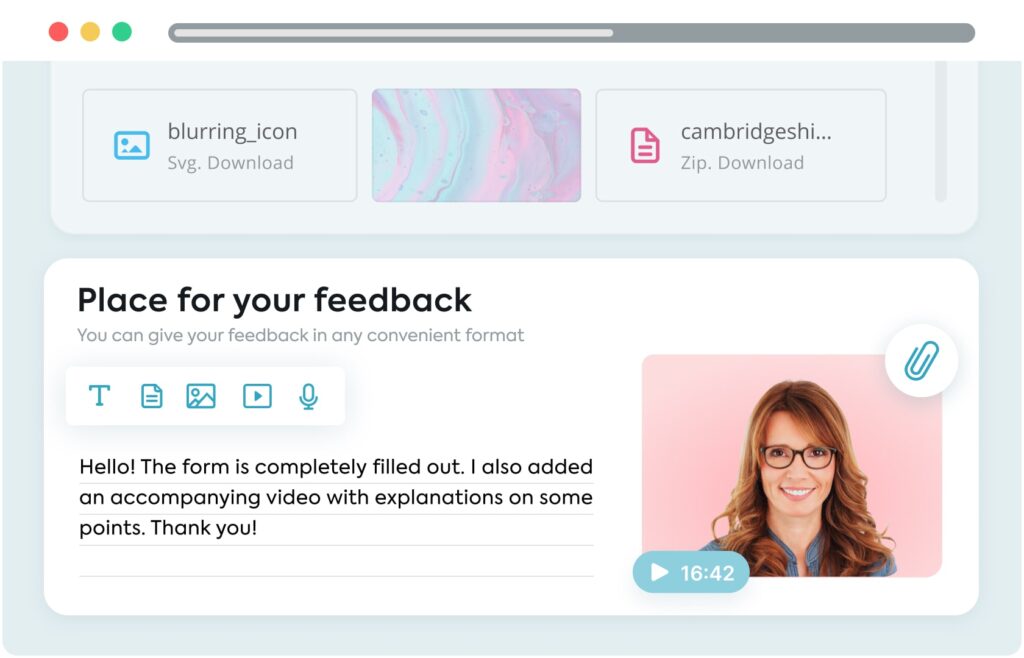 To monitor usage, you can use heatmaps and track metrics such as page views, click-through rates, and user engagement. Analyzing this data can help you identify which features and pages are most popular among those who access the portal, and where they may be encountering issues or obstacles. This information can then be used to refine your strategy and make improvements to the portal.
In addition, requesting regular feedback from the client portal software users can provide valuable insights into their experience with the portal. You can encourage users to provide feedback through surveys, questionnaires, or other feedback mechanisms. This feedback can help you identify specific areas for improvement, as well as provide ideas for new features or functionalities that they would find useful. And also, your client portal software users will see that you actually care about them and their support portals!
Create Your Own Client Portal Today with Nimbus
Creating a customer portal doesn't have to be difficult. At Nimbus Platform, we take pride in being one of the easiest, most complete and affordable solutions for building client portals. With the Nimbus suite of apps, you can go from zero to hero thanks to the flexibility and great capabilities of our customer portal software. And best of all, you can do so in a matter of minutes!
Here's how you can start building your own support portals right now:
1. Head to our login or signup page to create your account. All plans come with a free trial of Nimbus Business, and no credit card required!
2. Once you've created your account, we recommend you set up Nimbus on your own custom subdomain. You can see how to do so in this article.
3. When your Nimbus organization is up and running on your own domain name, head to your Nimbus Platform website app and click "Portals". You will be prompted to enter a subdomain to create your own client portal.
4. Let our onboarding screens guide you through the portal creation process and enter the details for your client portal.
5. Now set up the widgets in the home screen and your custom shortcuts on the sidebar. For example, you can add widgets for task management, ticket status, ticket details, important Google Docs, YouTube videos, etc. Oh, and don't forget to create customer portal documentation in your knowledge base and link it here too!
6. Finally, add your clients as guests to the client portal, share the login page with your beloved client and… Voilà! You're one step closer to being your client's favorite vendor! Once they have their own login credentials you can even give them further access rights to the workspace so they can add their own files and easily create their own documents.
When you've finished setting up the portal for your customer, you just need to use Nimbus Platform to create the different company documents that will automatically appear to them.
So what are you waiting for? Sign up today and enjoy all the benefits of building a client portal with Nimbus!
Empower client engagement with Nimbus Client Portals!
Visit the Nimbus LinkedIn page for the latest news and updates!
Previous post
What is a Customer Portal? Benefits, Features and Why you Need One
Next post
5 Best Clinked Alternatives to Consider for 2023