SmartVault Alternatives: Discovering Better Choices
Find out how FuseBase experts can help you make the right choice and save time
Book a demo
According to the recent research, customer Portal Software Market size is projected to reach USD 3.34 Billion by 2030, growing at a CAGR of 8.15% from 2023 to 2030. A growing number of businesses recognize the value of dependable and devoted customer portals in strengthening their overall brand image.
But which software provider does this most comprehensively and for the best price and customer experience?
What is SmartVault and Its Main Drawbacks?
SmartVault, a cloud-based document management software solution and client portal, helps businesses manage cloud document collection, online file storage and sharing and digital signatures collection for both clients and staff. Furthermore, its versatility aids the management system and enhances collaboration between team members.
SmartVault software may not suit everyone; therefore, exploring SmartVault alternatives would be wise. SmartVault users have made a review of its software and shared their personal experiences of its drawbacks.
The annual price associated with management software offered may seem high when compared with what customers receive, making this a less-than-attractive option for some businesses.
Clients in need of help or seeking answers quickly could experience challenges due to limited customer support services available.
Editing files within SmartVault can be an infuriatingly cumbersome task that involves downloading documents, editing them on-premise and then uploading them back up again, rendering multiple parties incapable of simultaneously updating a document efficiently.
Android applications may only be accessible on certain mobile devices.
To save you time, we will introduce top SmartVault alternatives in this article, highlighting their advantages and why they might be more suitable for your business needs.
FuseBase (formerly Nimbus)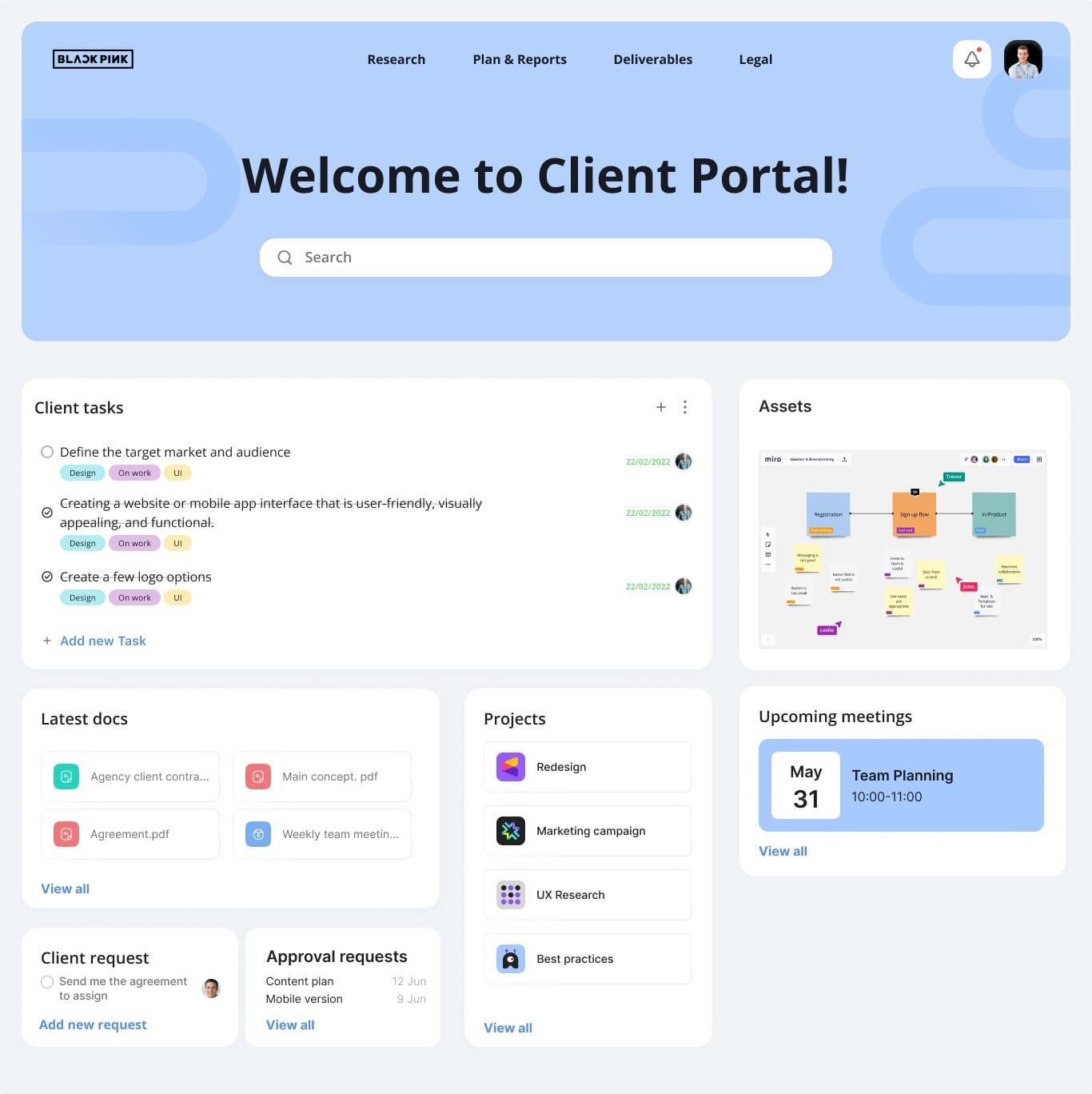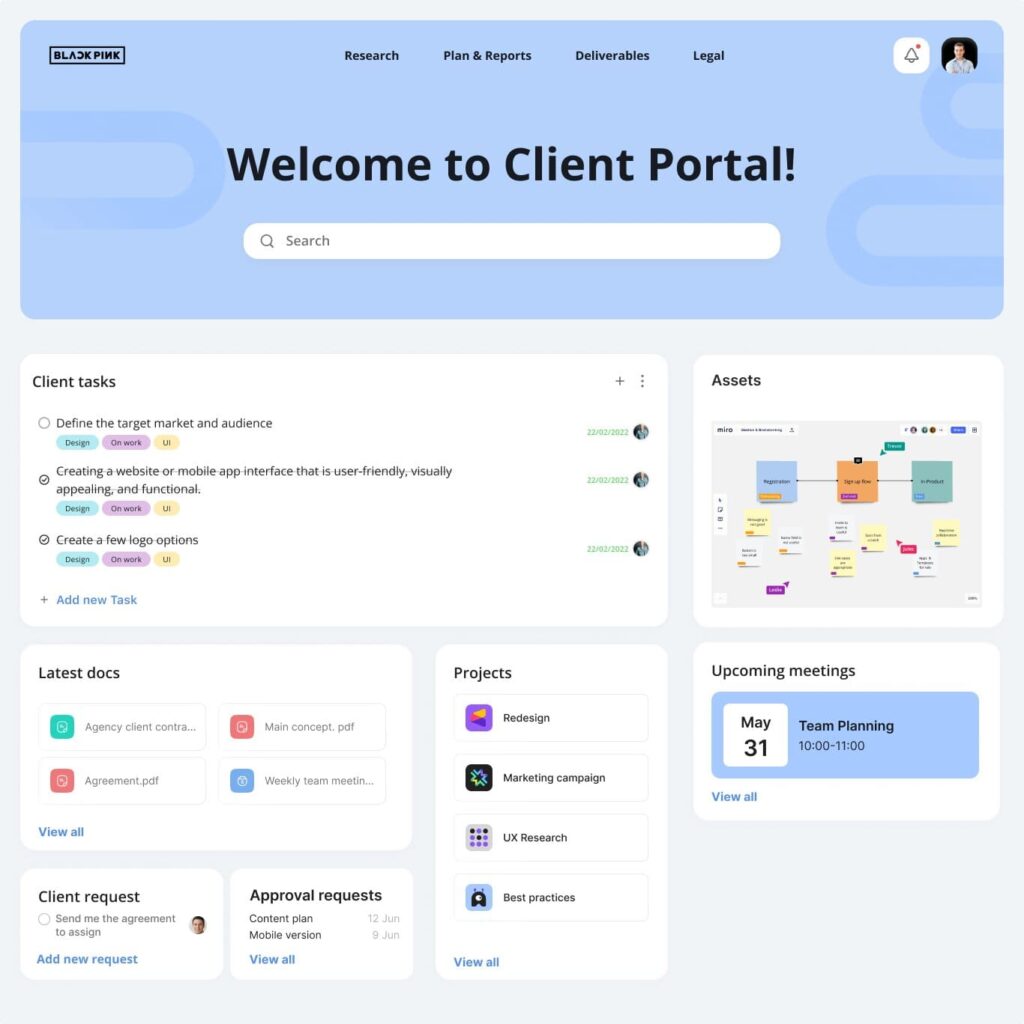 FuseBase (formerly Nimbus) can assist in your search for SmartVault alternatives. Featuring its multifaceted and secure platform designed specifically to meet the requirements of client-focused companies in various industries, FuseBase provides a central hub that facilitates document management, secure file transfer and successful collaboration among teams and clients.
FuseBase (formerly Nimbus) stands apart from other SmartVault alternatives by meeting common collaboration challenges like managing dispersed systems, increasing transparency and expediting approval processes. It offers multiple features, including content management capabilities, file sharing with AI-powered insights and client portals to ensure successful collaboration processes.
FuseBase (formerly Nimbus) is the best of SmartVault alternatives due to its comprehensive client-driven approach and offering businesses one-stop software solutions that improve online file storage, streamline teamwork and overcome project management obstacles all in one platform.
Best features:
FuseBase Portals. Share all important business files, links and updates of your work with the clients, giving them one-link access to customer portal for more comfortable communication.
Knowledge Management. Set up a system of user-friendly workspaces, folders, tags and labels to access files and other company data quickly.
Permission Management. Restrict access to sensitive client information so you can protect customer personal data.
Super Documents. Add different blocks of data, for example, text, tables and images, to one document and easily connect it to a FuseBase Portal.
Collaboration. Use chats, tasks, comments, etc., to effectively communicate and share data with teams and other users.
Fusebase AI. Save time with repetitive manual processes by generating and editing any type of content, summarizing your team discussions, getting recommendations for your projects and finding solutions to complicated tasks.
Custom branding. Link Fusebase to your domain and replace its logo with your own to promote your organization's identity.
Information Structure. Organize pages and data with a system of folders, subfolders and tags efficiently.
Pricing:
Free plan is available
Standard – $9/user/month
Contact sales for a customized pricing quote
Google Drive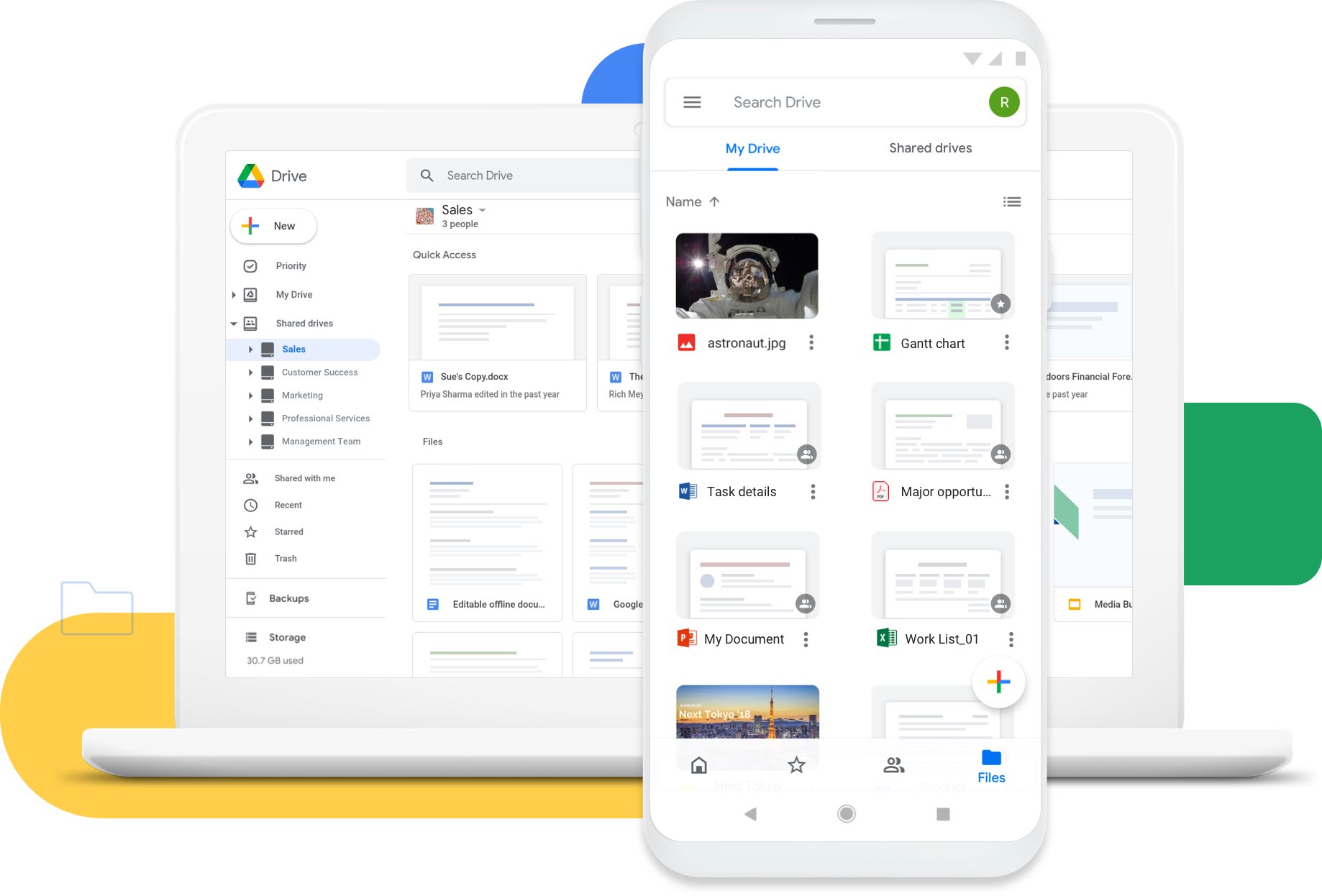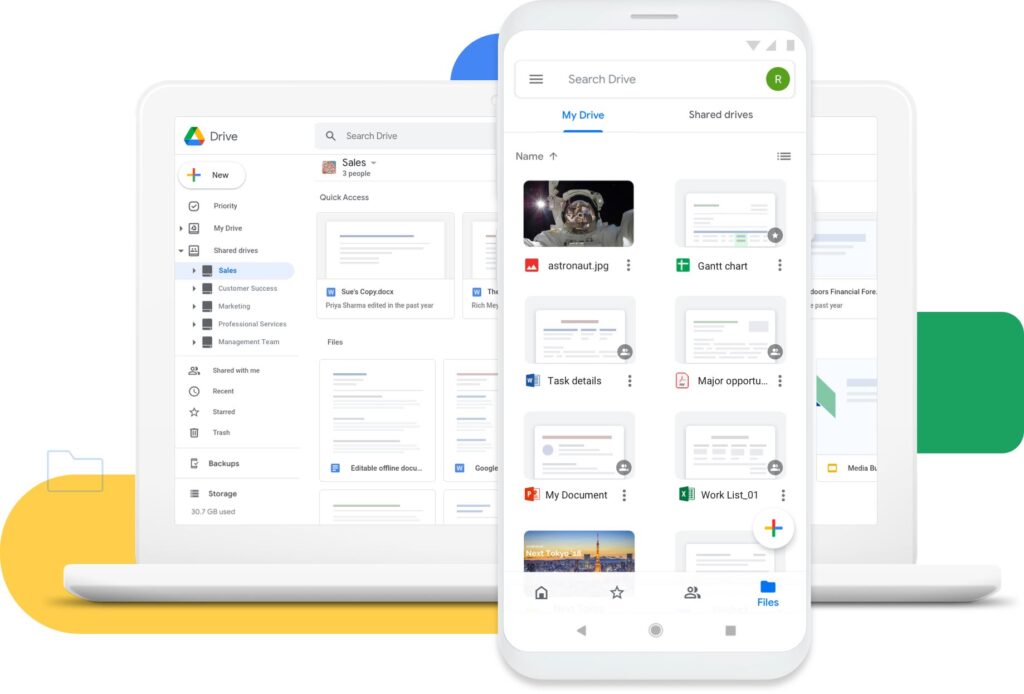 Google Drive, another great option in SmartVault alternatives, is a cloud-based storage and content management platform that helps businesses store documents, access, and share files in one place. Flexible cloud storage options with data loss prevention are available. Compared to other SmartVault alternatives, company data on Google Drive is strongly protected no matter what happens to their devices. This software uses Google AI to find important files before you even start to look. In addition, teams can use shared drives just for storing and file sharing with this software.
Best Features:
Access control. Control access to shared files, including different access levels such as view-only or permission to edit.
Collaboration. Cloud-native apps enable you to edit stored documents, review them and attach comments to them anytime.
Integration. Use native Microsoft Office format for all of your content management needs, as well as over 100 more file formats like PDFs, CAD, pictures and more.
Document search. Access data you need quickly by seeing the most relevant results first.
Pricing:
Business Starter. Starting price – $6 user/month
Business Standard. Starting price – $12 user/month
Business Plus. Starting price – $18 user/month
Enterprise – Contact sales for the starting price
Revver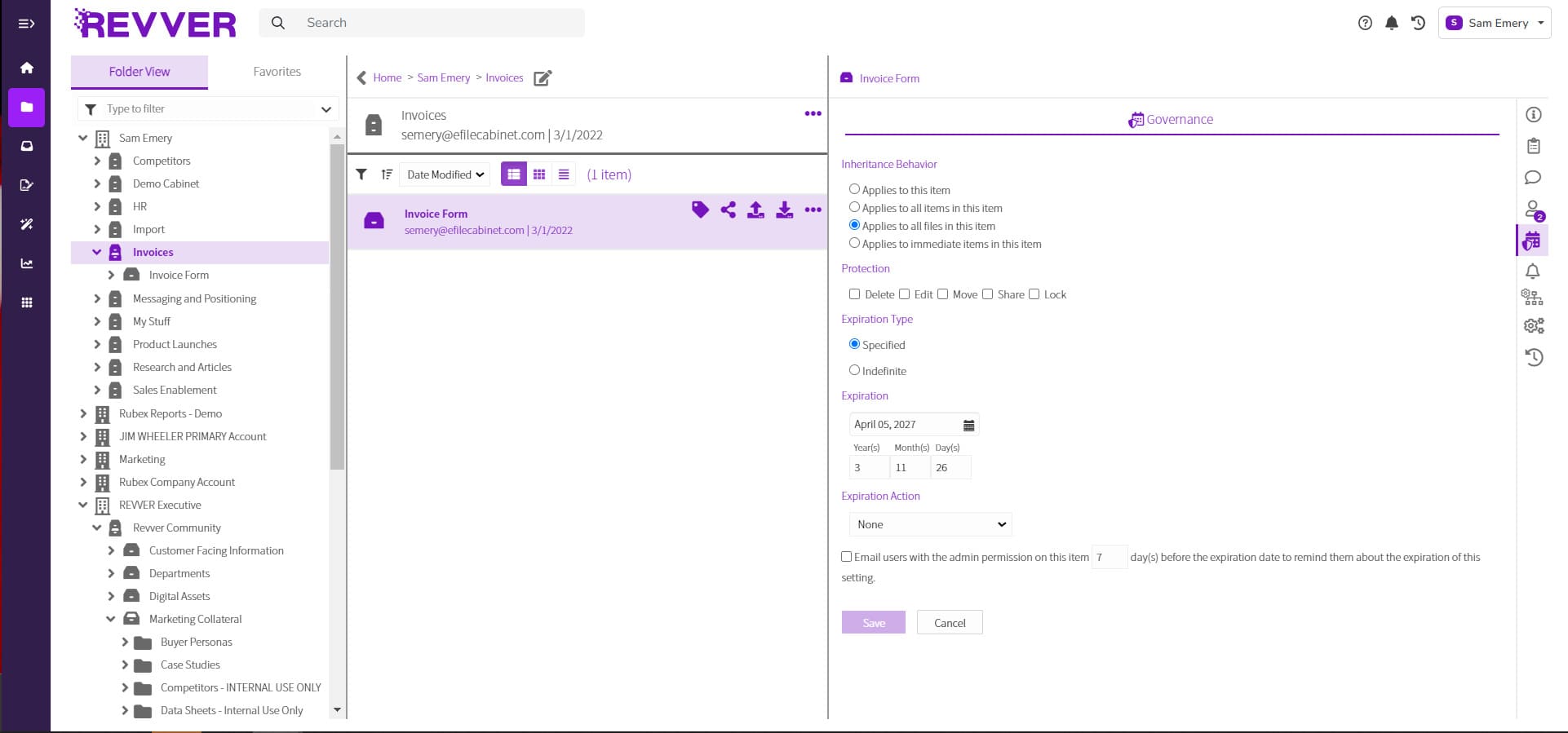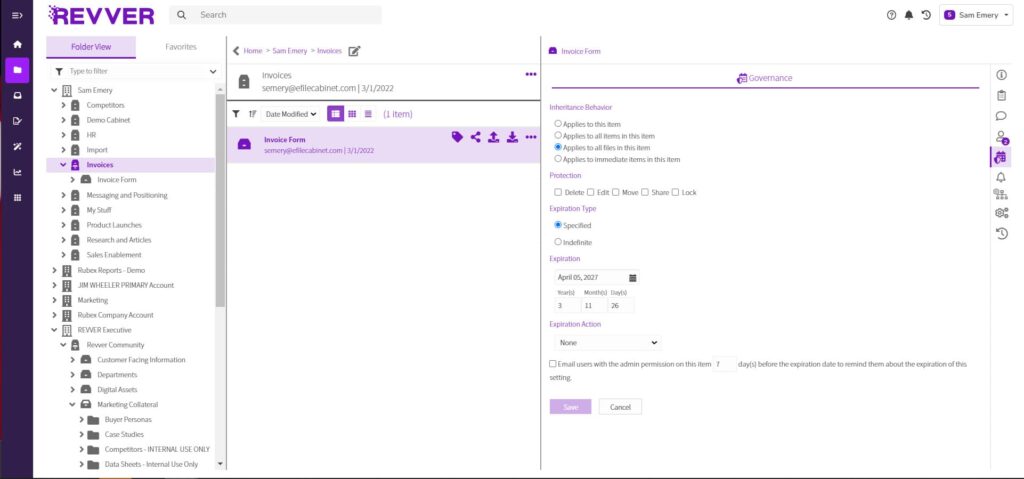 Revver is the next of SmartVault alternatives cloud storage software that can help you with most document-dependent work. It's an automation engine that provides businesses with a suite of intelligent management systems, secure file-sharing, fillable forms, document archiving and integrated eSignature, all native on one platform. Companies can save time and increase productivity by using Revver to automate document-centric workflows. It is a highly secure platform that can be used on both computer and mobile devices.
Best features:
Web Interface. Access data online without downloading or installing a program to save the file in the cloud.
Form Creation. Serves like a content management tool: helps businesses manage and make submittable forms and templates.
Portals and Sites. Build custom websites and portals to set up a file transfer process, share data with your customers and let them review all content management updates anytime.
File following. Be notified in real-time whenever any of your files in the cloud system are modified, removed or relocated.
Task Management. Enables an administrator to provide segmented access to cloud storage based on role in the organization.
Reporting and Analytics. Manage pre-built and custom reports to monitor user activity and cloud storage.
Pricing:
Contact sales for the starting price.
ShareFile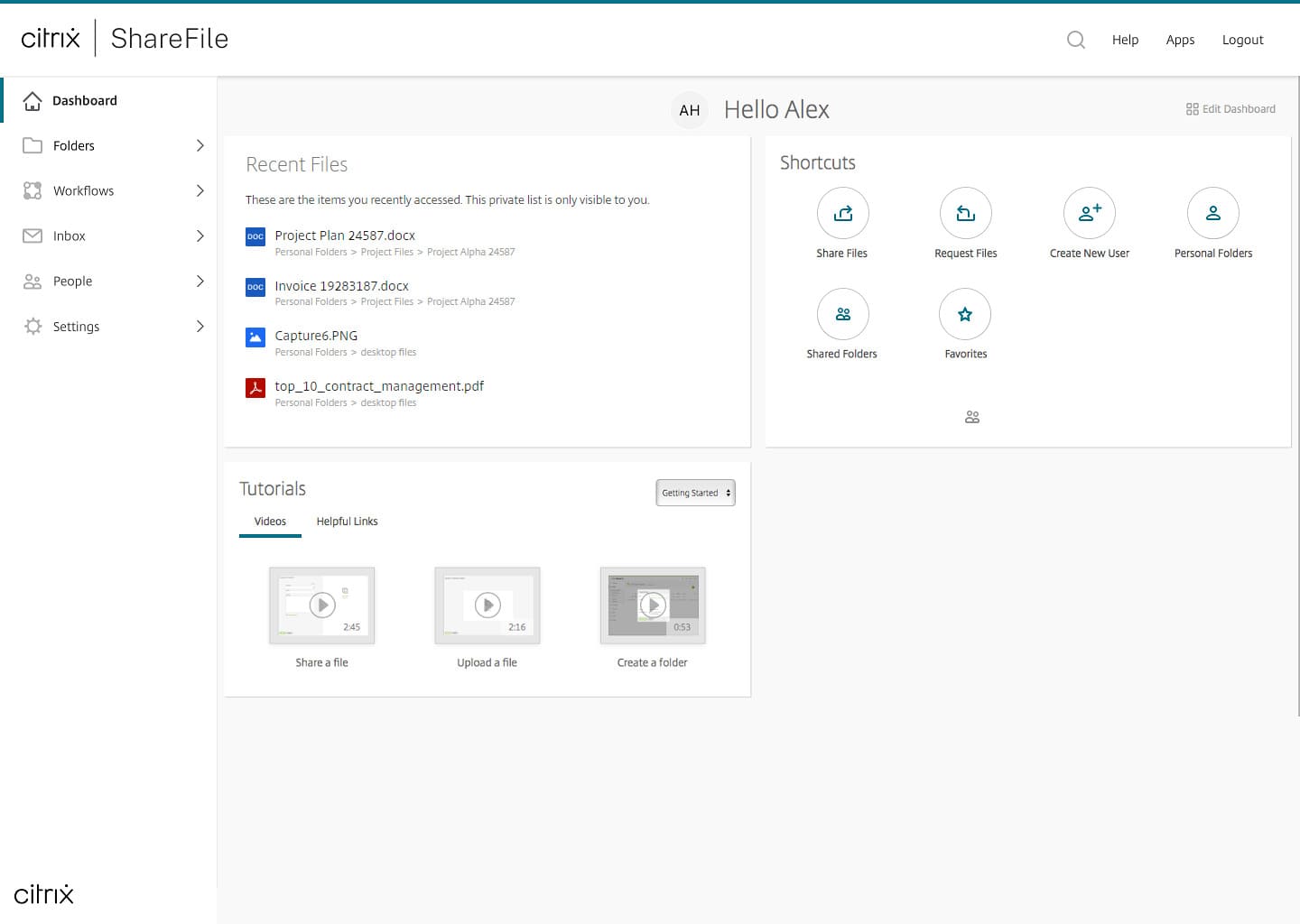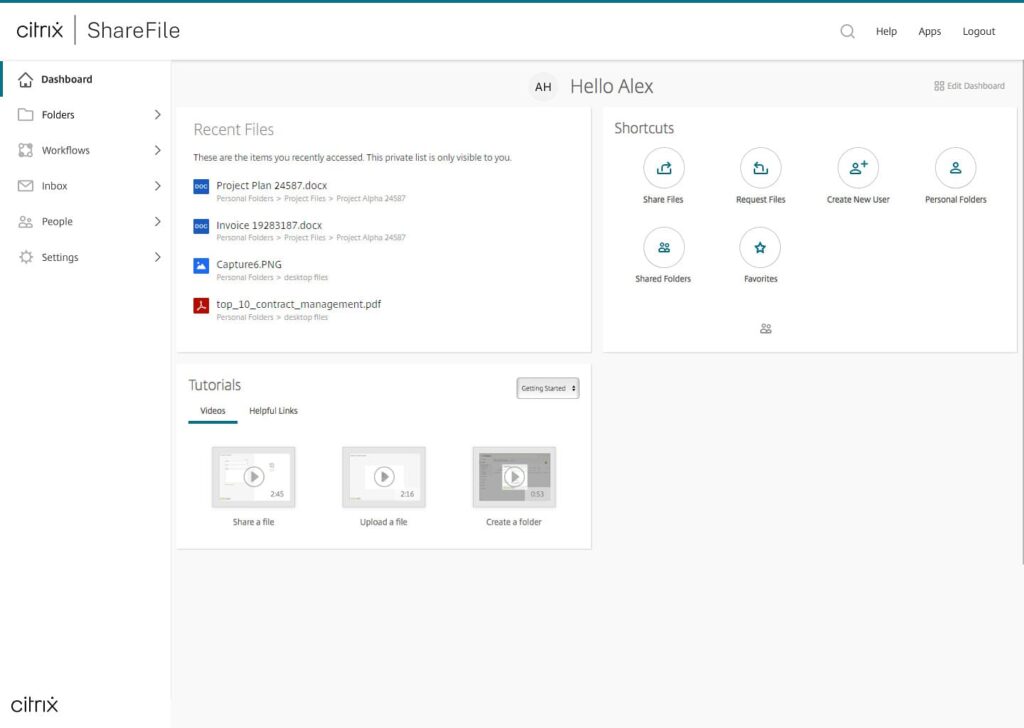 ShareFile is a secure, cloud-based platform for team collaboration and file sharing. Like other top SmartVault alternatives, ShareFile will greatly boost your document-dependent work, especially during tax season. With the help of this software, you can securely send, share, get a review, approvals and even e-signatures on any type of data. Business-class file sharing meets real-time collaboration to accelerate productivity with automated workflows you customize and control. You may instantly provide comments, seek approvals, collaborate on edits and even obtain legally binding e-signatures on any device.
Best features:
Hyperlink sharing. Give your customers a safe link where they can submit documents and receive messages when this is done.
Collaboration spaces. Create a centralized hub for setting goals, keeping track of processes and comfortable file-sharing.
Full visibility. Control the status of any workflow at any time and automatically send reminder messages as needed.
Autofill data. Do not make your partners retype information that already exists in the document management software. Instead, prefill forms with their existing data.
Dashboards. Your clients will always know which active items, tasks, and documents in the cloud storage need their attention.
Pricing:
Standard. Starting price – $11 user/month
Advanced. Starting price – $17.60 user/month
Premium. Starting price – $27.50 user/month
Virtual Data Room. Starting price – $75 user/month
DocSend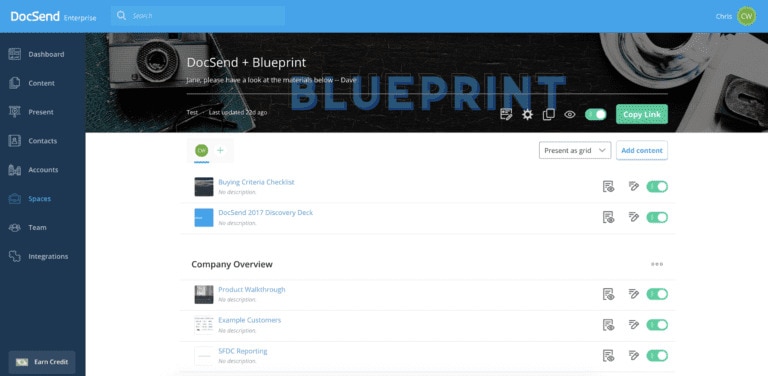 DocSend is a secure file-sharing platform that protects your sensitive documents from getting into the wrong hands. Like most of its competitors among SmartVault alternatives, DocSend's mobile-friendly viewer allows users to access and manage documents from any mobile or tablet device, regardless of their location. When you save all content in one place, DocSend allows you to find, track and update documents, as well as share documents and send presentations quickly and conveniently. Thanks to a centralized content repository, users can be brought into sync with central sales messaging, campaigns and collateral. DocSend lets the organization build customized content deal rooms filled with transactional paperwork, including proposals, executive summaries and case studies.
Best features:
File sharing. Handle all file transfer processes in a flash. Provide a seamless viewing experience that supports all major file formats.
Update content. Easily update your documents once and all your shared links will be automatically updated as well.
Document tracking. Learn in real-time who is accessing your shared links and how they interact with your content.
Virtual data room (VDR). Allow your deal partners to save data regardless of whether or not they have a DocSend account and easily keep track of all the documents you need to transmit and receive for your offer.
eSignature. Make your electronic signing process run more smoothly with DocSend's distinctive and simple link-sharing tool.
Pricing:
Personal. Starting price – $10/month
Standard. Starting price – $45/month
Advanced. Starting price – $150/month (3 users included, additional $60/month)
Enterprise. Contact sales for the starting price
Wrike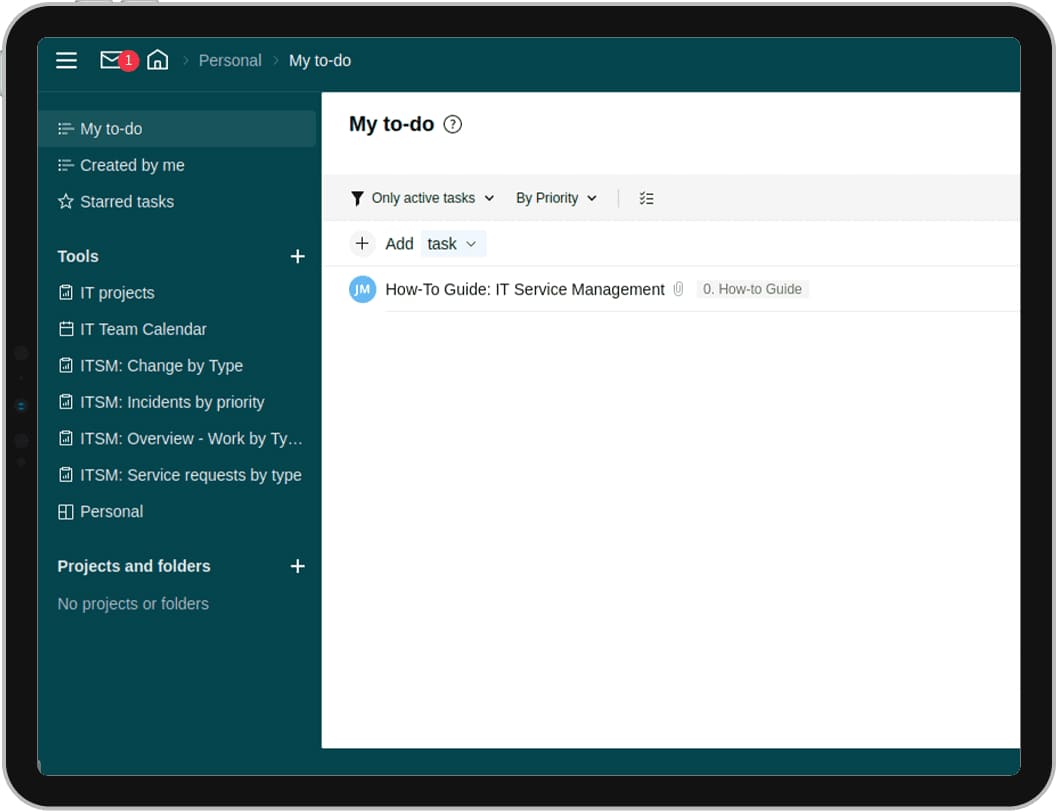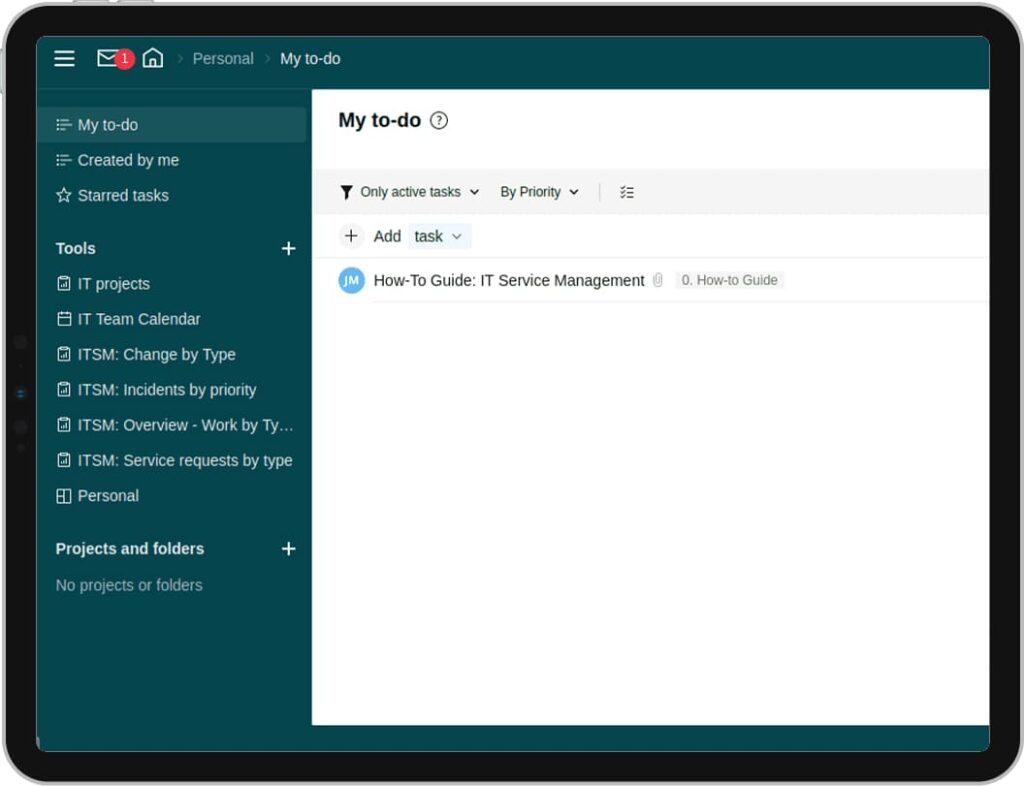 Wrike is a cloud-based collaboration and project management platform that allows users to see and manage their projects from beginning to end. This document management software covers every project stage, from the initial request to the final report. With SmartVault alternatives like Wrike software, team leads can efficiently save documents, control file transfer and make plans about further management systems. Teams can spend more time really working because they no longer have to waste time looking for work updates and information scattered over email threads and unshared spreadsheets.
Best features:
Spaces. Save your team's procedures, preferred software and job breakdown structure into one place. Set up granular permissions to regulate access and visibility.
Productivity App Integration. Consolidate all incoming project management work from various channels with the powerful native integrated suite. For example, Email, Zoom, Slack, MS Teams.
Structure work. Solve all management system tasks: automate assignments, measure effort and budget and track how much work is done and when.
File Attachments and Storage. Use our in-built cloud file storage to save money on external cloud storage solutions. Also, integrates with cloud-based software such as Box, Dropbox and Google Drive.
External Requester Collaboration. Avoid switching back and forth between software by making use of external request forms.
Pricing:
Free
Team. Starting price – $9.80/month
Business. Starting price – $24.80/month
Enterprise – Contact sales for the starting price
Pinnacle – Contact sales for the starting price
OneHub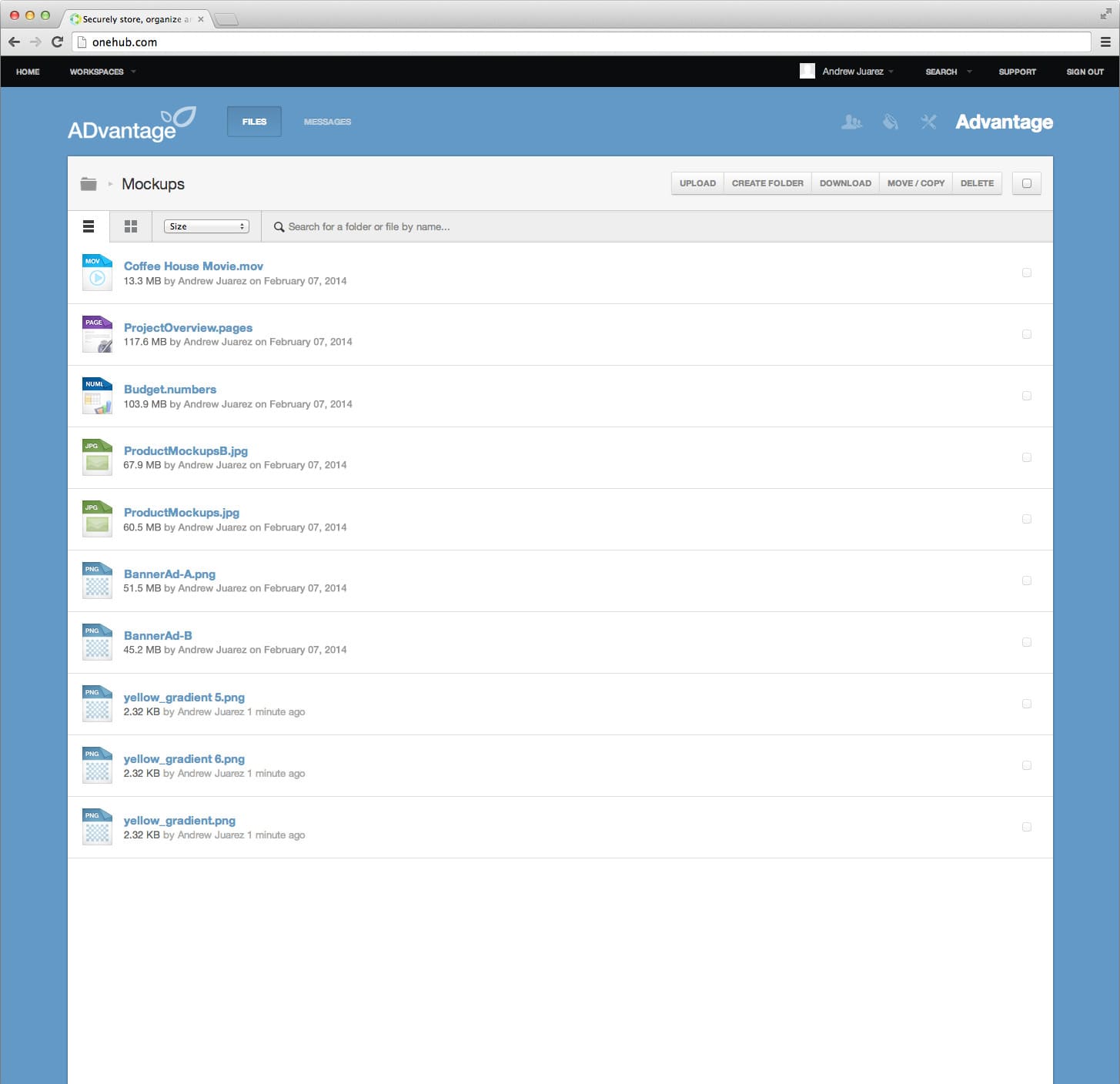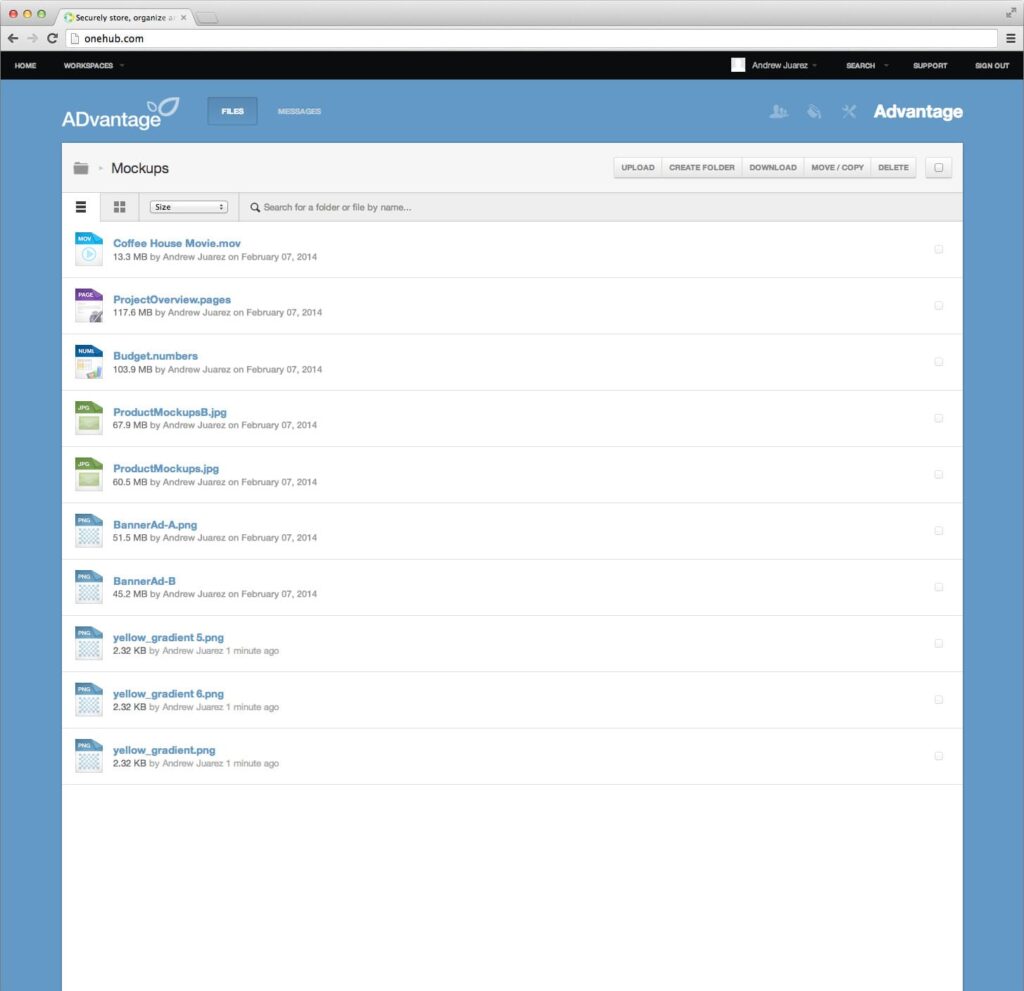 Last but not least, one of the top SmartVault alternatives is OneHub. This cloud-based software provides you with secure data backup and file storage. You can confidently exchange vital business files with a limited group of users thanks to the bank-level encryption suite used to protect your data and the granular, role-based permission structure. It's possible to change your Workspace and improve your project management function. OneHub's virtual data rooms give your most important deals the security and privacy you require.
Best features:
Drag and drop uploading. Drag and drop your documents right into your browser to save them quickly and conveniently in the cloud. You may even drag a whole folder and drop it in some current browsers.
Online viewer. Look at high-quality models in your browser so you don't have to download and open another app.
Google Drive integration. Create and edit files without ever leaving your Workspaces thanks to the seamless integration between OneHub and Google Drive software.
Two-factor authentication. Sign in with a unique code from a verified device to secure accounts.
Dashboards. Create a dashboard to introduce yourself to your clients, present an overview of what's stored in your Workspace and establish file sharing with them.
Pricing:
14-day trial available
Standard. Starting price – $15/month
Advanced. Starting price – $25/month
Data room edition. Starting price – $375/month
Unlimited edition. Starting price – $575/month (unlimited users)
Make the Smart Choice: Increase Your Profitability with FuseBase
To sum it up, while SmartVault serves as a dependable document management and file-sharing tool, its drawbacks may lead you to explore other options. Among SmartVault alternatives, FuseBase emerges as the ideal choice. With its user-friendly interface, comprehensive document management and advanced collaboration tools, FuseBase is the perfect suite for improving client interactions and managing your information. Take a step towards enhanced efficiency and client satisfaction – make FuseBase your preferred solution today. Your clients and team will thank you.
Create your own managment style with FuseBase (formerly Nimbus)!
Disclaimer
Parties other than FuseBase may provide products, services, recommendations, or views on FuseBase site ("Third Party Materials"). FuseBase is not responsible for examining or evaluating such Third Party Materials, and does not provide any warranties relating to the Third Party Materials. Links to such Third Party Materials are for your convenience and do not constitute an endorsement of such Third Party Materials.
Previous post
Customer Service Management: Strategies, Tools & Benefits
Next post
10 Best Customer Service Software to Use in 2023