6 Tips for Streamlining Client Communication in Your Company
6 Tips for Streamlining Client Communication in Your Company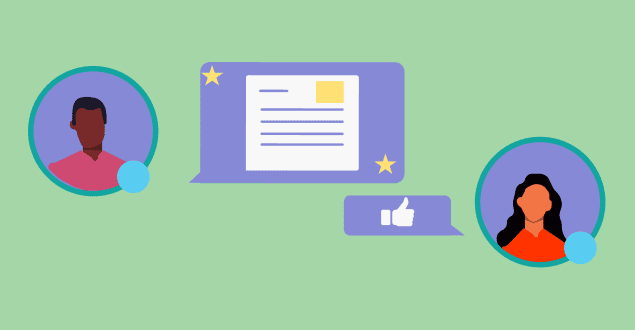 Discover from our expert how to streamline client communication in your company!
Book a demo
Communication with your client is one of the most critical components of any project. Also, it is one of the major challenges since the fate of the entire project largely depends on the quality and level of communication.
Often performers face a problem when clients do not fully understand what they want. Another severe difficulty in working on projects is customers avoiding communication, which makes it even more challenging to deliver results.
More often, however, customers are willing to communicate. But at the same time, a line of effective communication is not created. Relations between the parties can be damaged very quickly. Situations when performers don't communicate effectively and misunderstand the client are typical. What's next? The workflow may turn out to be ineffective, and conflicts may arise between the parties. Streamlining communication processes is crucial with any type of client.
In any case, the client and the performer should always be on the same page; there should be relevant efficient communication between them to ensure the project's development. In this article, we will provide some tips for streamlining client communication.
What Does Streamlining Client Communication Mean?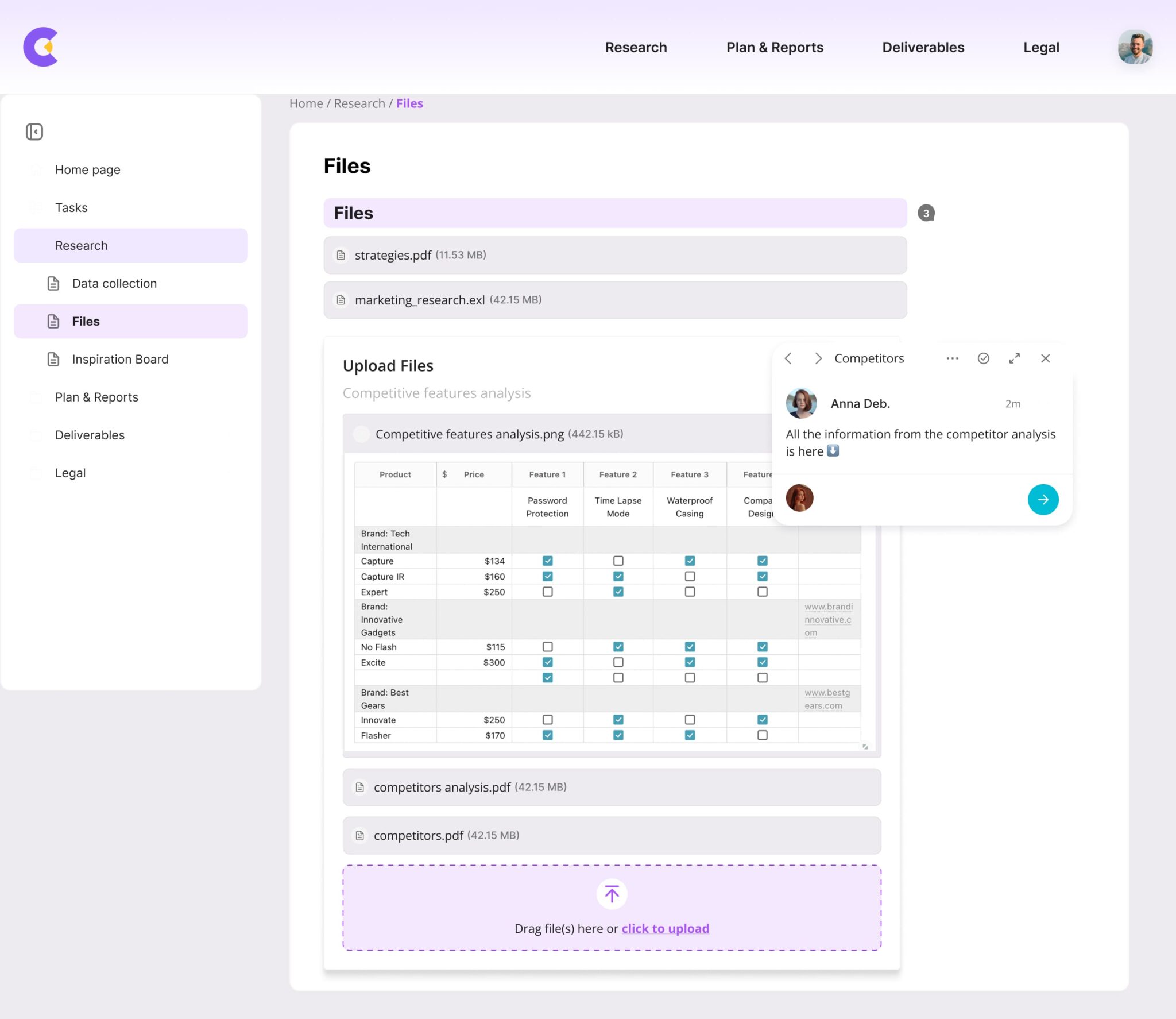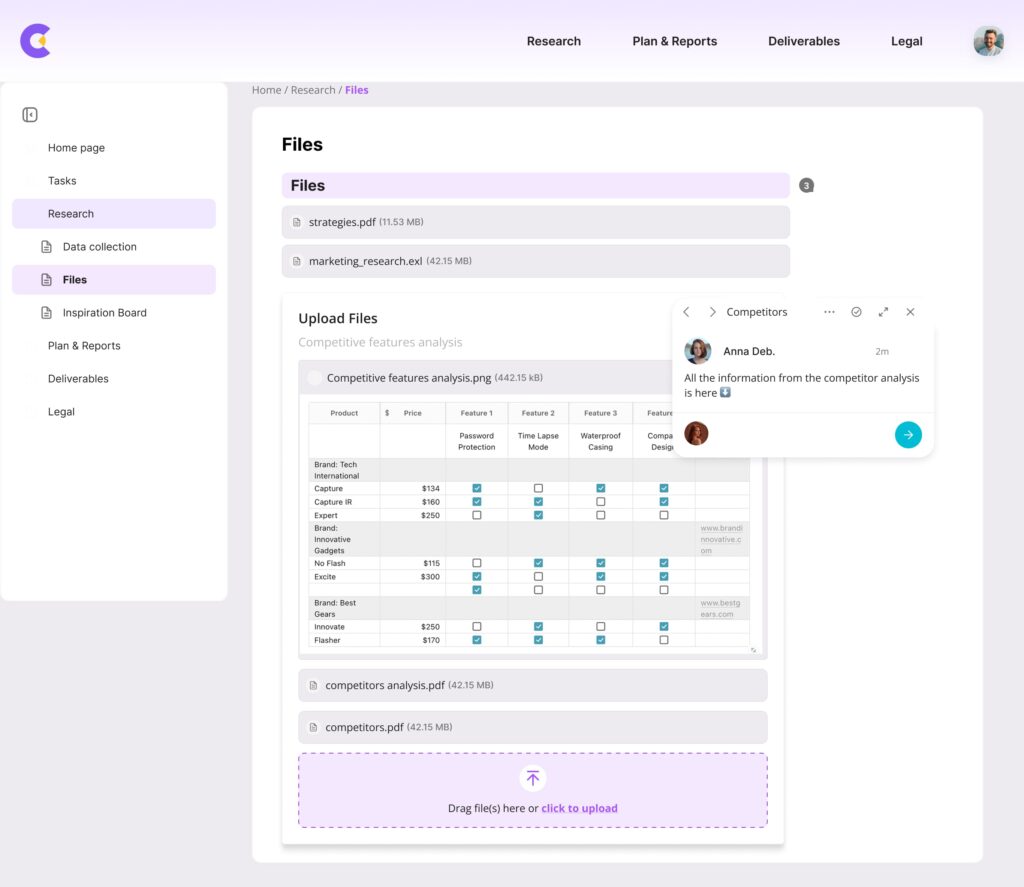 Communication with the client must be short and efficient. To achieve this, optimizing and rationalizing the way you communicate is necessary. For streamlining client communication, the performer or account manager removes unnecessary interaction steps using modern technologies or other approaches. Streamlining communication helps both you and your client to better understand each other. You will also be able to quickly understand what exactly your client needs and communicate effectively.
Optimization, rationalization and streamlining help to formulate goals more clearly, determine the scope and timing of the project and allocate responsibilities and resources more clearly. Streamlining processes leads to the effectiveness and productivity of all parties. It will also help you pick the most effective cooperation method. Means of communication importantly need to fit both of you to ensure the most effective collaboration.
So, how do you streamline communication with a client?
How to Create a Client Communication Plan When Streamlining the Processes?
For streamlining client communication and creating a plan, you first need to establish communication rhythms. They may depend on the size of the project as well as the preferences of the client. You need to work on the following questions before streamlining the processes:
How will you communicate with the client – weekly phone calls, email communication, report preparation, etc.?
In what ways will you report the completion of specific project stages – by phone, email or personal meetings?
What method of communication is preferable for solving small or large issues?
It is crucial to create a rhythm of communication and select communication methods individually when streamlining the processes. It is preferable to communicate with large clients at least once a week. For small projects, it may be enough to submit a report or call once every 10-14 days.
How to communicate with the client and act in case of an emergency?
In the course of communication with the client and the project implementation, emergencies may arise. In this case, it is also important to have a specific plan and communicate properly to avoid unpleasant situations. Consider the following questions:
What to do if the client seems angry when communicating by email or phone?
What if the client is upset and you realize that your team made a mistake?
What to do if the client is upset, but neither you nor your team made mistakes?
It is imperative to think about how exactly you will deal with misunderstandings on the part of the client, communicate with them and calm them down if something happens. Streamlining communication means having a specific plan for each of such situations and solving any of your client's trouble.
EXPERTS SAY:

"In any business, mistakes will happen and some circumstances will be out of control. That said, with transparent and compassionate communication, a situation that otherwise might have turned sour can turn into a net positive for the business.

Imagine, for instance, that a company is unable to deliver at the level of service expected due to extraordinary circumstances that are outside the company's control. The company must first communicate to the client the situation in a timely and transparent manner. At the same time, the company must take responsibility and reassure the client that everything is being done to ensure a return to normal. From that point on, whatever happens, keeping the client updated is critical. Moreover, offering an extra level of service or a free gift can help (to the extent it is possible for the business). Read negative business reviews online, and you will notice that 2/3 of the time, the business could have avoided the negative review by simply doing better at communicating. No one expects businesses to be perfect 100% of the time. However, we do expect businesses to communicate openly and promptly to ensure the customer experience."

Léandre Larouche
Founder of Trivium Writing
Progress reports as a part of your communication plan
Streamlining client communication can't be achieved without reporting. Your team must prepare reports on the work done. This is important when streamlining processes because it allows you to keep your work properly focused, get a history of your actions and track at what stage a problem with the project occurred (in case of an emergency).
Reports help with streamlining client communication significantly. Reports must be submitted regularly and have a certain frequency. They can be weekly, every 14 days or monthly. When preparing a report, it is vital to follow a defined structure. The components may be as follows:
Team vision. What exactly was done, and why was it done the way it was? This paragraph should be repeated in every report.
Is the project going according to plan? In this section, it is important to indicate whether the deadlines are met and whether certain tasks can be completed. You can rate the degree of completion of tasks – "Excellent," "Good," or "Bad." For each item, it is important to provide an explanation of why the score was given that way.
What was done this week (or the past two weeks, past month, etc.)? In this block, it is necessary to describe the tasks completed in a certain period.
Plans for the next week (or two weeks, or month). In this block, you need to describe the tasks that are planned to be completed for the next reporting period so that the client is aware of your actions.
What problems arise? If the team had difficulties with the implementation of certain tasks, you should describe them in the report, as well as indicate what the client can do to help solve the problem. For example, to provide certain information about their product. Use these unpleasant situations to discover new solutions and ways of improvement.
6 Tips for Streamlining Client Communication
It is better to prevent communication problems than to try to solve them later. Therefore, it is very important to initially communicate with the client correctly. We will provide some tips to help you with streamlining communication with your customers.
One client – one chain of emails
Email is one of the main ways to communicate with customers, so it's best to create communication rules right away. Streamlining these processes is crucial for any business working with clients. For example, if you are conducting business correspondence, all messages must go strictly on the same thread. This is important because it will be much easier to track down exactly what you were talking about later.
A new message thread can be started if the discussion topic changes. However, it is not recommended to send independent messages on the same topic. You may lose useful information. Threaded emails allow you to check correspondence in chronological order. Using one thread also helps avoid unpleasant situations like lost emails or messages ending up in the spam folder.
This way, you will communicate with your clients in a structured and effective way, streamlining your communication processes.
Ask for detailed information in one email
While streamlining client communication, you should ask clients to send very detailed information on the project in one email. Often, clients convey information in different messages, using several dozen email messages. This is not how you want to communicate with clients, especially if you have dozens of them. It requires streamlining. It is critical to establish expectations regarding the principles of communication at the initial stage of discussing the project.
You can set communication rules for clients that will be most convenient for you. For example, you can set a preferred communication time if you check your email several times per day – you may tell the client that you will read their emails and communicate with them daily at 5 PM. You can choose a specific form of communication. Be that as it may, it is important to agree on your rules with the client at the first stage of communication when streamlining all processes.
This will help you avoid a flood of emails from dozens of clients in your inbox, with a minimum of useful information.
Communicate with clients online and offline
Email is an important method of communication, but it is not always the most effective one. When streamlining communication, schedule face-to-face meetings with clients, as well as phone calls or video calls.
This communication method is sometimes more effective since you can immediately ask the client any questions, including those that arise directly during communication. In this case, the client will either immediately give an answer to them or record this information and let you know when they can answer. Unlike an email, it will be much more difficult for the client to lose this information.
The ideal scenario when streamlining client communication is scheduling meetings with clients a week or two weeks in advance. They don't need to be long. As a rule, one hour is enough. Explain to the client that this communication format is essential for you and for them. Communicating directly is much easier than searching hundreds of emails for the needed information.
Streamlining client communication may be even easier with an online calendar system. In this case, the client can choose a convenient time for the meeting, and you will receive a notification. In addition, the online calendar eliminates a situation in which two appointments are scheduled at the same time. There are many apps for streamlining and scheduling meetings.
Set up a channel for file sharing and storage
Streamlining processes can't be full without managing work documents. File sharing is an extremely important aspect when you communicate with the client. The simpler the exchange process, the better you and the client will be able to understand each other and communicate effectively.
You will be sharing files frequently. Thus, it is vital to have a tool allowing you to do this as quickly as possible. So, a dedicated storage is a vital step in streamlining processes.
Using a specialized file-sharing tool allows you to significantly improve streamlining, speed up all processes and provide access to several people simultaneously. For example, this may allow you to make certain changes even directly at the moment when the client is viewing the file. This way, you can offer them several options and agree on the option they like the most. Along with these changes, you can explain your choice in favor of certain solutions.
In addition, cloud storage of files is essential. This eliminates the risk of file loss due to malware or computer compromise. Cloud storage also allows you to store backups in case something goes wrong. Nimbus Platform offers a number of cloud solutions that help with streamlining client communication with online collaboration tools and shared documents.
Read more posts on this topic:
Make sure you understand the client
The main problems in streamlining client communication arise since clients often cannot clearly and accurately articulate expectations and needs. Most often, the client experiences difficulties at the stage when it is necessary to agree on any functions that stimulate a certain action. For instance, when developing a website, they may want features that will drive sales, improve exposure and so on, but they are not sure how these functions should work or look.
In this situation, a manager needs to be patient and polite to understand client requests and needs. It is necessary to collect as much information as possible about what exactly the client needs and what their wishes and requirements are. Let your clients review all the project aspects and get back to you with a clear vision of what they want.
Remember, despite the complexity of this task, it is in your interest to obtain all the necessary initial data. It depends on whether you can do this or that work and how it will be done. How will it meet the client's expectations? The more information you get, the better the solutions you offer to the client will be.
If the client cannot formulate exactly what they need, make every effort to help them. For example, you can offer them a questionnaire with a list of functions that can be implemented in certain cases. This helps with simplifying and streamlining the client communication process.
Your clients should understand you
If your goal is streamlining client communication, you need to understand that communicating with clients differs from communicating with colleagues. As a rule, the customer is not a professional in your business. Therefore, it is pointless to communicate with them in technical language and professional terminology. Most likely, the client simply does not understand what you are talking about.
Moreover, it can create another negative effect. The client may think you are trying to hide your incompetence by using many professional terms. In this case, streamlining literally means simplifying.
Streamlining client communication can be achieved with these tips:
Keep correspondence with the client so that they can understand what you are talking about.
Forget professional jargon and complicated terminology. This language can be used in conversations with a team or colleagues but not with a customer.
Communicate with the client keeping in mind they may be in a different industry, and you need to explain everything you can offer them in the simplest possible language.
If customers understand what you're saying, they will be more open and willing to communicate. Streamlining processes always starts with making things easier.
How Сan Nimbus Portals Help You Streamline Client Communication?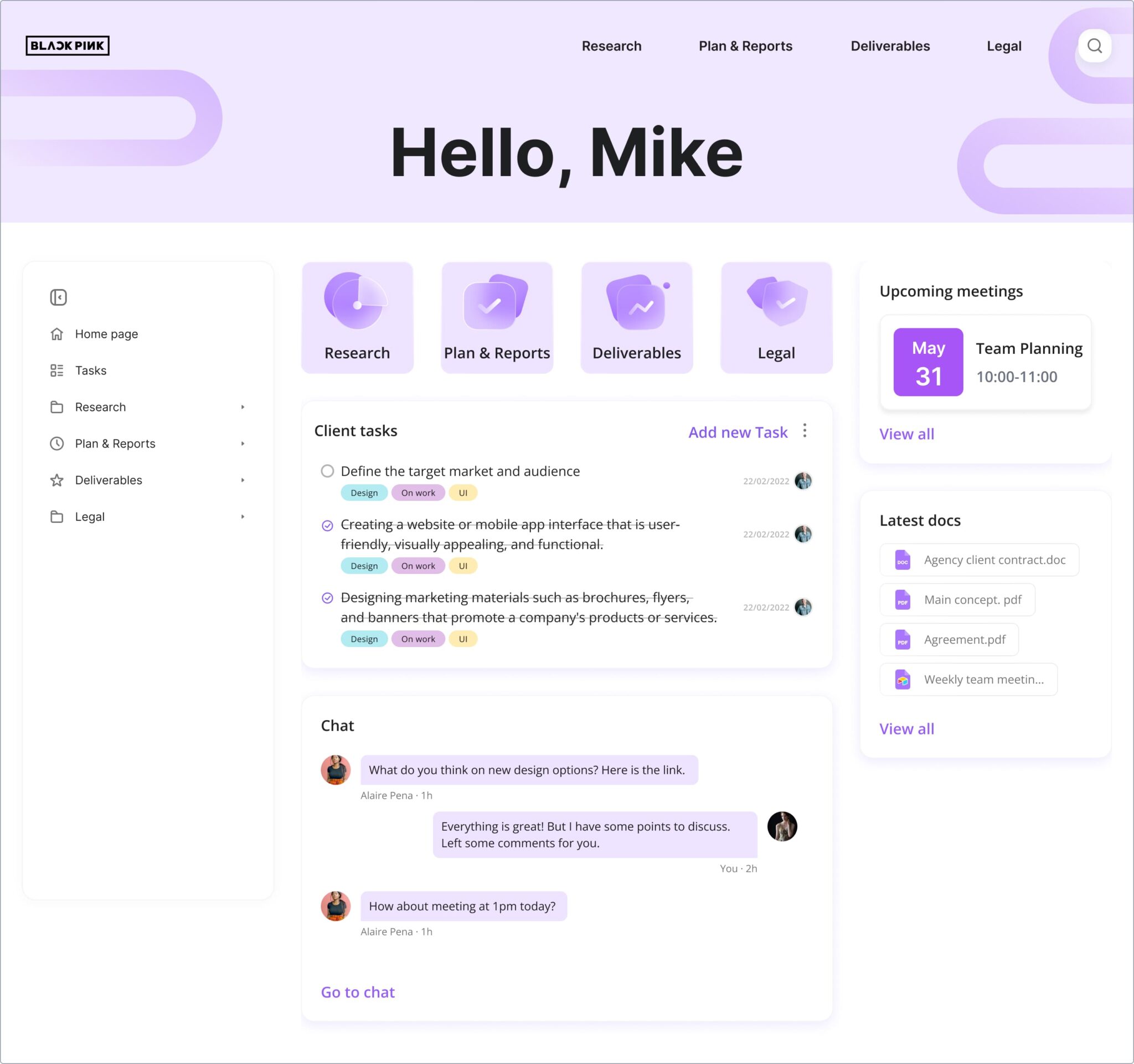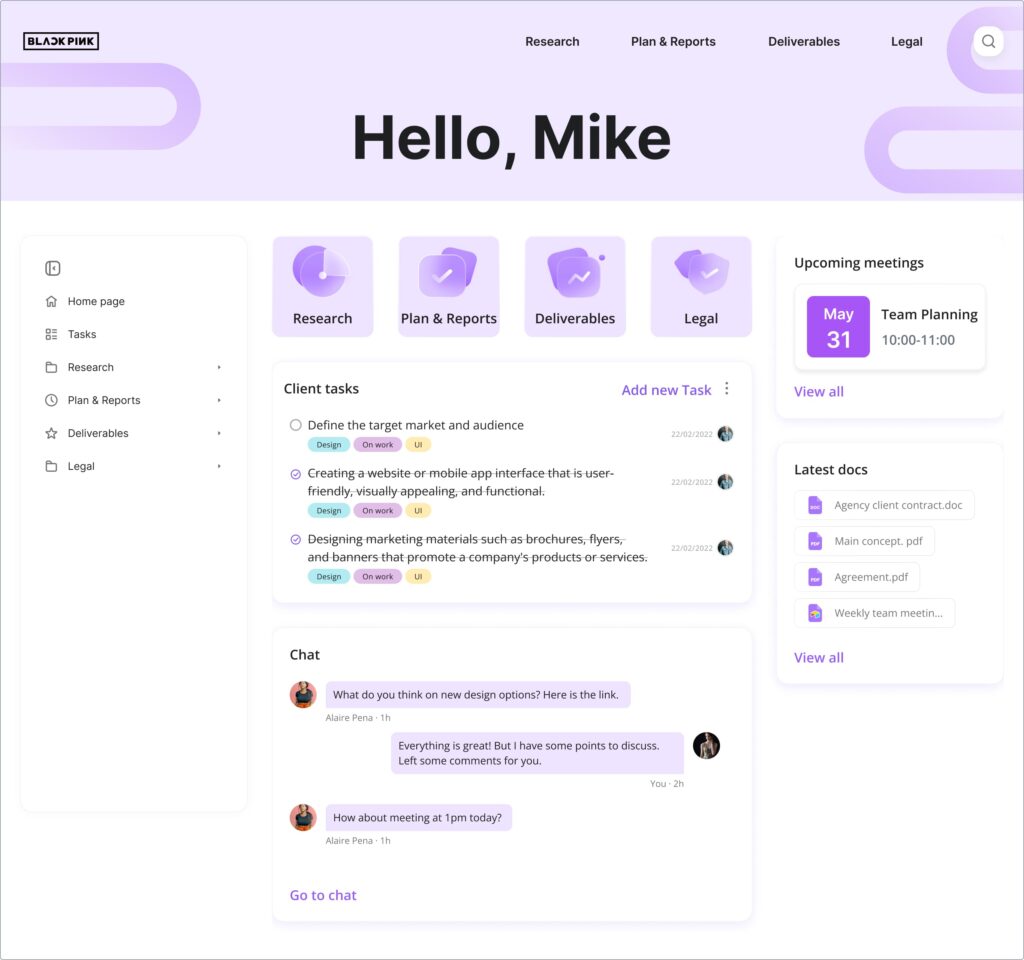 Streamlining client communication may sometimes be tricky because of the dozens of tools you need. When streamlining communication processes, you can end up with dozens of apps for calling, emailing, reporting and more.
Nimbus Client Portals solves these problems by offering a one-stop solution for streamlining communication and collaboration with clients.
Make client communication easier and better than ever with Nimbus Portals!
A Client Portal allows customers to receive complete information about the ongoing project in a secure way and helps remove ambiguity in communication.
Client portals are powered by Nimbus Platform, so you can use all the versatile tools of our platform for streamlining client communication. You can also connect many integrations and make your portal a single and convenient place for collaboration with the client.
Keep an eye on our LinkedIn page for more Nimbus updates!
Previous post
The 10 Best Knowledge Base Software Platforms In 2023
Next post
Remote Team Alignment: Sticks in a Bundle are Unbreakable