10 Useful Customer Communication Tools Your Business Needs
Expand your customer communication capabilities with Nimbus Platform!
Make it happen
Communication tools are essential to the quality of our lives because we use them daily.
Today, they aren't just for ordinary people. Communication tools are also necessary for customer communication to help businesses improve the service they provide, assist customer support teams, collect customer feedback, and develop better relationships.
With proper tools and multiple communication channels, you're able to reach your customers and provide them with what they need while improving the experience they have with you.
When you are using the right customer communication tools to communicate, building stronger customer relationships becomes easier.
What is a Communication Tool?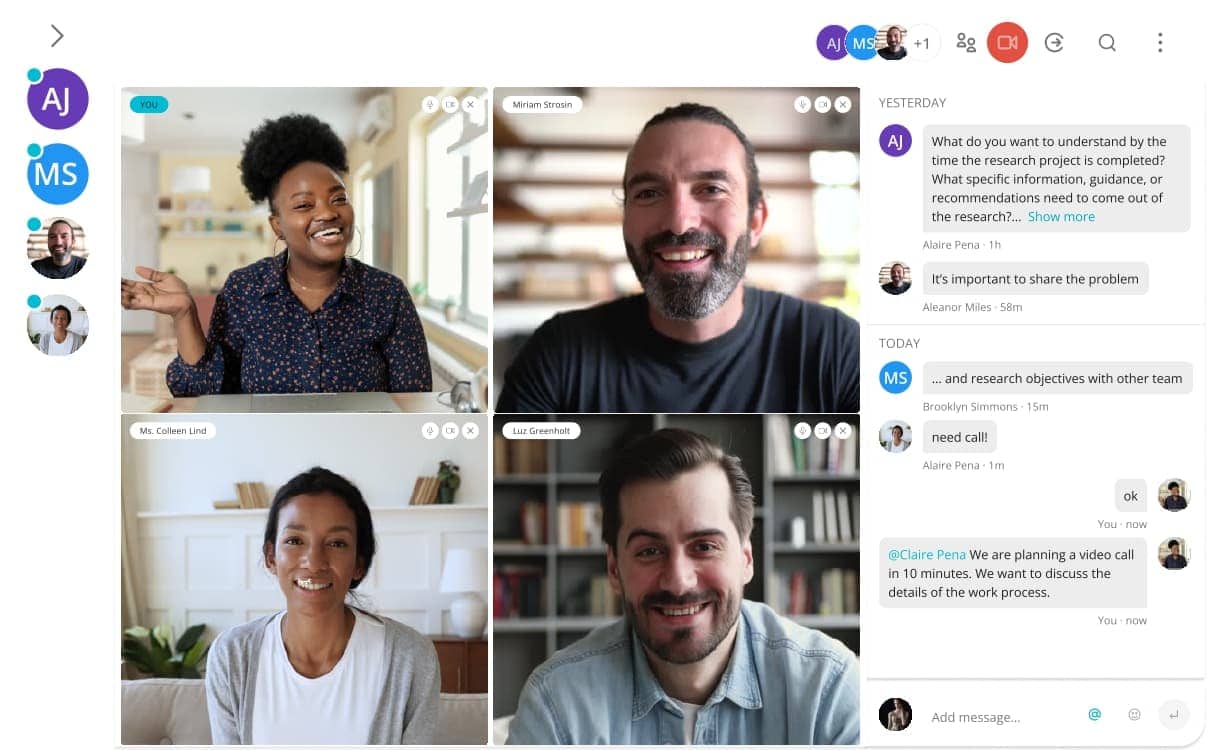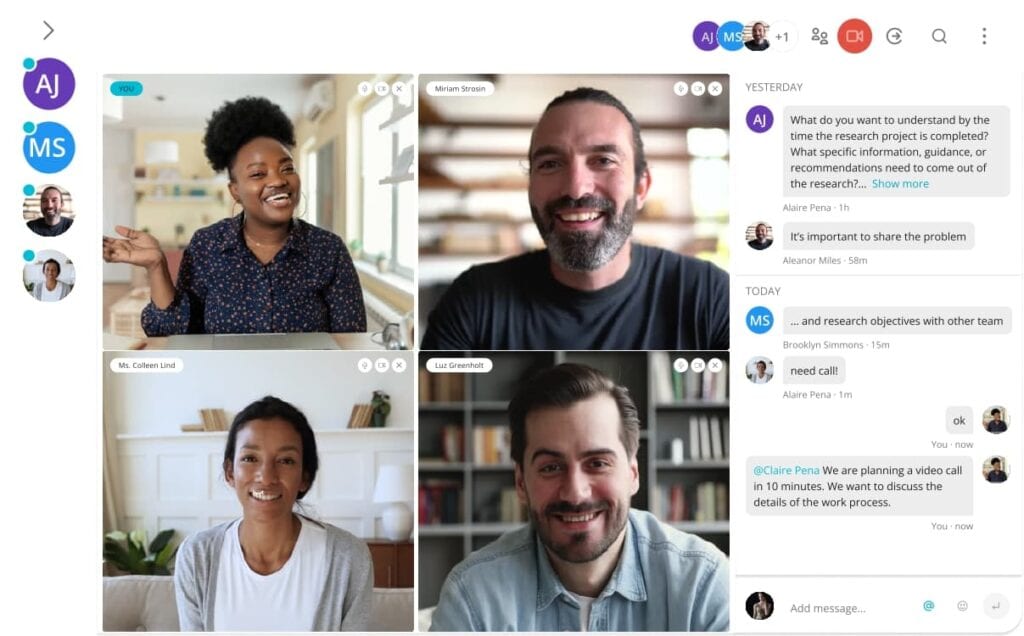 A communication tool enables you to share and receive information. It can be a website, customer communication software, a digital tool or app, any social media channel, video conferencing or just video files, an email, text message, or phone call.
From a business perspective, it allows for real-time customer interaction.
It's how businesses stay connected with their clients, attract new ones and improve customer relations overall. Customer communication tools can be used to send emails, newsletters, alerts, promotions, offers, surveys, or feedback forms. You can also use them to send out reminders such as payment due dates, order status updates, delivery times, and shipping information.
The best customer communication tools also help businesses perfect their products and services to assist customers even better. These tools are valuable because they also provide opportunities for a support team or call center to have meaningful customer conversations, offer personalized service, and simplify the customer journey, thus raising overall customer satisfaction.
Examples of Communication Tools
Options available include:
Websites
Social media platforms
Email marketing
Mobile apps
Text messaging
Phone calls
Video conferences
Live events
Webinars
Online forums or groups
Chatbots
Client portals
Top customer communication tools provide many options for a successful business not only to work on customer relations but also to track team performance. They include a variety of features, such as calendar integration, email auto-responder, lead generation, notifications, contact management, marketing automation, tracking, event management, survey creation, workflow automation, social media communications, phone support, form builders, feedback tools, reporting, and template support.
Boosting Customer Experience with Communication Tools
Communication tools give you more options to get in touch with your customers and act as a bridge between both of you. They support you to make customer interactions more effective and efficient.
Here's how customer communication tools can contribute to better customer relationships:
Offering a better experience;
Delivering a superior service;
Reducing sales cycle time;
Improving conversion rates;
Increasing brand awareness;
Creating new revenue streams;
Reaching clients easily;
Saving money on advertising costs;
Enabling businesses to respond in real time;
Providing 24/7 access;
Supporting businesses to automate processes;
Increasing brand loyalty.
Read more posts on this topic:
Lack of Prioritization for Communication Tools
There are three main reasons companies do not pay enough attention to customer communication.
1. They underestimate its importance
Companies that don't give this much attention often get into trouble when customers stop responding to them. 50% of consumers will switch to a competitor after having just one bad experience, and 80% will switch after multiple bad experiences.
Most companies invest a lot of time into marketing and advertising; however, they do not invest as much time into their after-sale efforts.
If ongoing communication is not a high priority, the long-term viability of a business will be affected.
2. They don't know what they need
There are many options available today, from CRM software to a virtual call center, from chat tools for the customer service team to help desk software. This makes it harder for companies to choose a particular communication tool or a combination of them, based on the features they need.
Finding the right customer communication tool is also time-consuming because it involves researching what's available, understanding the features and benefits and choosing what suits their business best.
3. They don't have a plan
If a business does not have a plan, they will waste money on features that are either not suitable or not needed.
Before investing time and money, know what your objective is and what features will help you achieve it. Consider various options and the support that is currently available. That will make it easier to decide what to choose and how to implement it.
The tools used should always align with the strategy, which should also clarify the benefits for your business and your clients. Excellent customer support needs the right tools and an easy to use interface – so make a list of indispensable and optional features. To reach your objectives, your strategy might envision using a call center or a live chat, self-service tools or virtual meeting software. Things to consider include: how much customer support you will implement, how you will collect and proceed with customer data and valuable feedback from your clients, what features will encourage team collaboration.
Priorities for Communication Tool Investments
To meet your objectives and expectations, your business needs to have a strategy to choose the best software options that will support everyone who will be affected.
A customer communication strategy defines how to deliver a consistent message across channels. You need clear ways to manage multiple channels across email, text messages, social media, phone support, web pages and physical mail. These are only some of the basic options available.
It's important to have consistent messaging styles to support your brand image, otherwise customers may get confused and form a negative impression of your business.
One way to create an effective strategy is to focus on a few core values. These values support your business objectives and need to be included in all your interactions.
Examples of core values to incorporate into your strategy include:
Relevance – you should address what's important. Do not include anything that's not relevant or does not support what your customers want.
Consistency – having a theme or using a template will make it easier to provide a consistent message, while staying true to your company brand and values.
Personalization – people want to feel valued and appreciated, therefore a personalized message using their name will be more effective.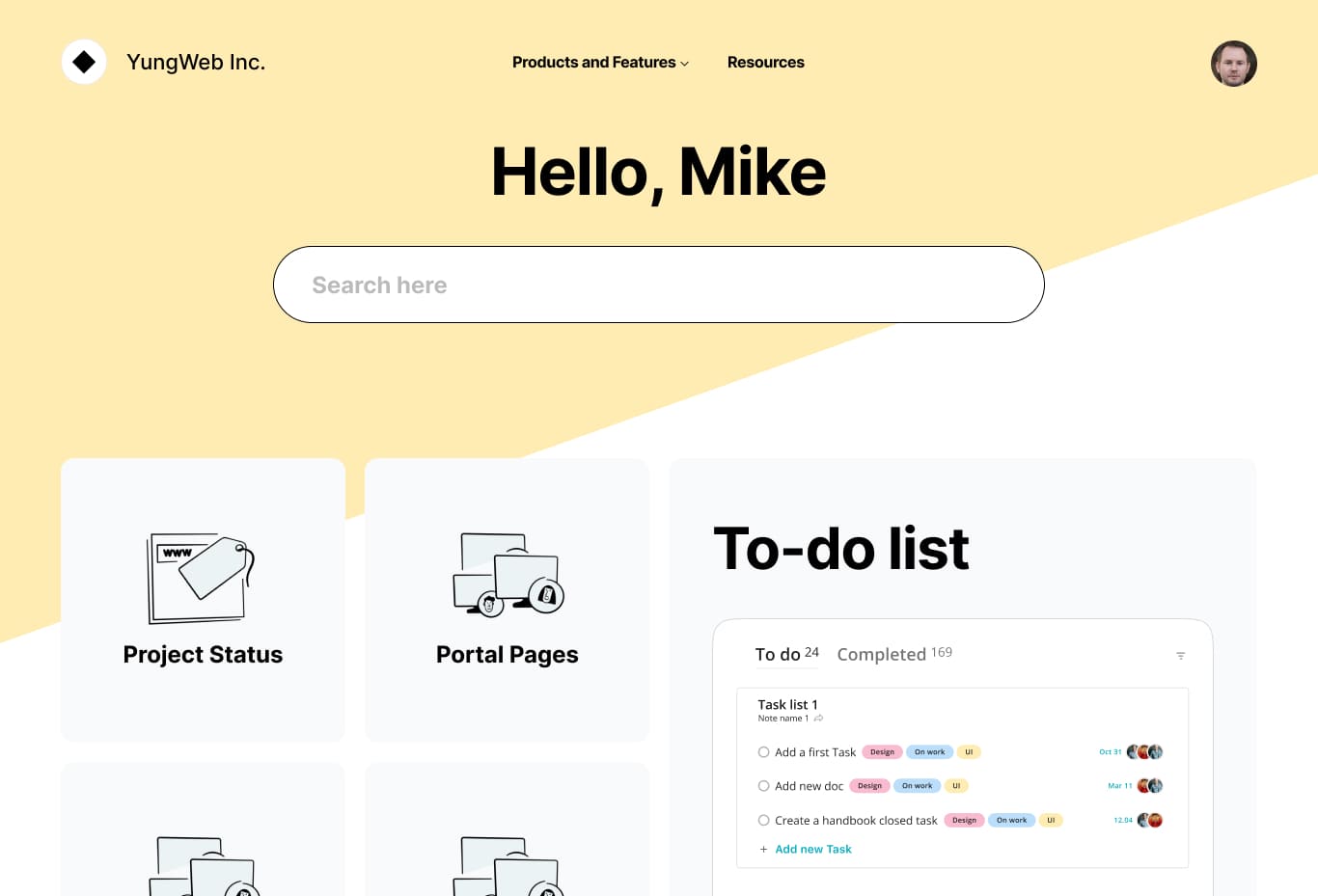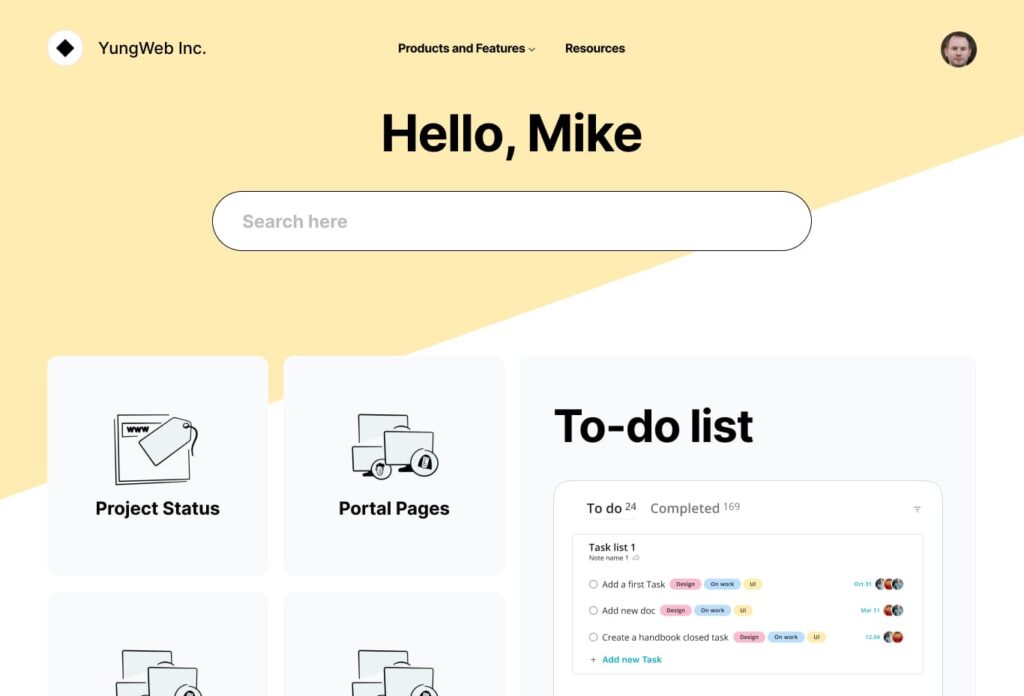 Simplicity – use simple language that's also easy to read. Avoid using long sentences or complex words if they aren't necessary.
Transparency – let customers know what's going on, even if it's not what they want to hear. Provide details they need to know and always be truthful.
Differences Between Good and Bad Communication Tools
Good customer communication tools enhance the customer experience, whereas bad ones make it difficult for them to receive the information they need at the time they need it.
Good options should:
Work well with each other and with other software options;
Make it easier to provide updates;
Offer options to ask questions or provide feedback (for example, customer survey software);
Add value.
Bad options usually:
Make it harder to get the information customers need;
Cause confusion;
Are unreliable;
Do not add value or support customers, especially if a business only sends promotional or marketing messages.
Ways to Use Your Communication Tools
These tools are great options for staying organized, tracking important information, collecting and analyzing customer feedback, sharing ideas and insights with vendors and supporting team members.
Ways to use them are:
Email marketing software options to send messages to colleagues, customers and suppliers;
Social media software to post updates, promote products and have customer interactions with both existing and potential clients;
Instant messaging and an option to give an interactive voice response or group voicemail messages, to connect with and support team members;
Video conferencing for virtual meetings;
Online collaboration tools to keep in touch with all your stakeholders;
Automated chatbots to provide immediate feedback and guide prospects to the information they want;
Content management systems (CMS) to manage websites and blogs;
Task management software to organize projects and tasks;
CRM software to record sales leads, opportunities and contacts;
Project management software to document different options, and plan & track projects;
Document management software to store documents and files;
Help desk software and call center software to equip your support teams for better customer communication;
Data visualization to visualize data and trends, and provide options for future projects;
Analytics to assess options to monitor performance and improve results;
Automation to save time and increase efficiency;
Wikis to collect and share information.
10 Tools That Will Improve Your Customer Communication
1. Nimbus Platform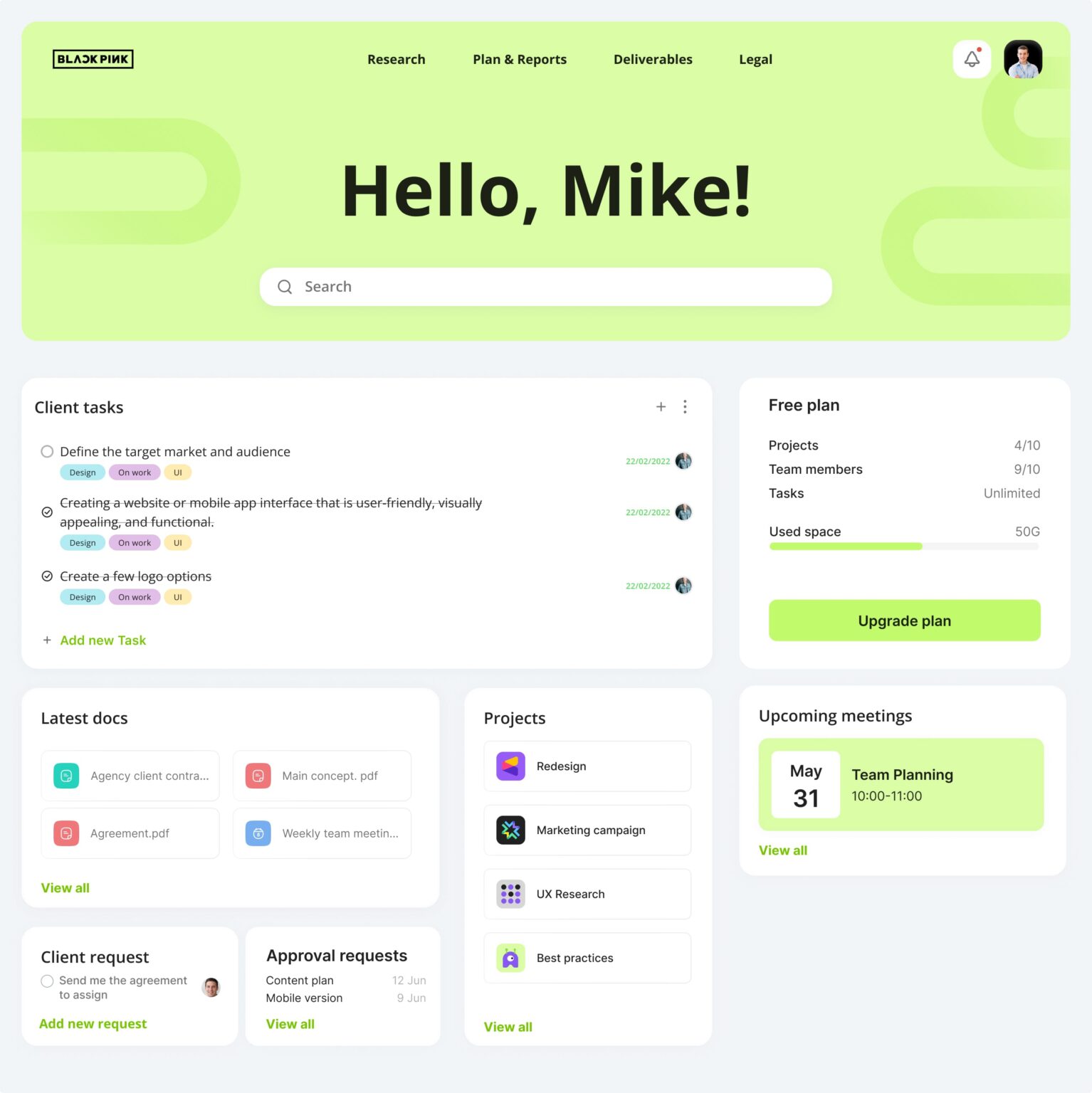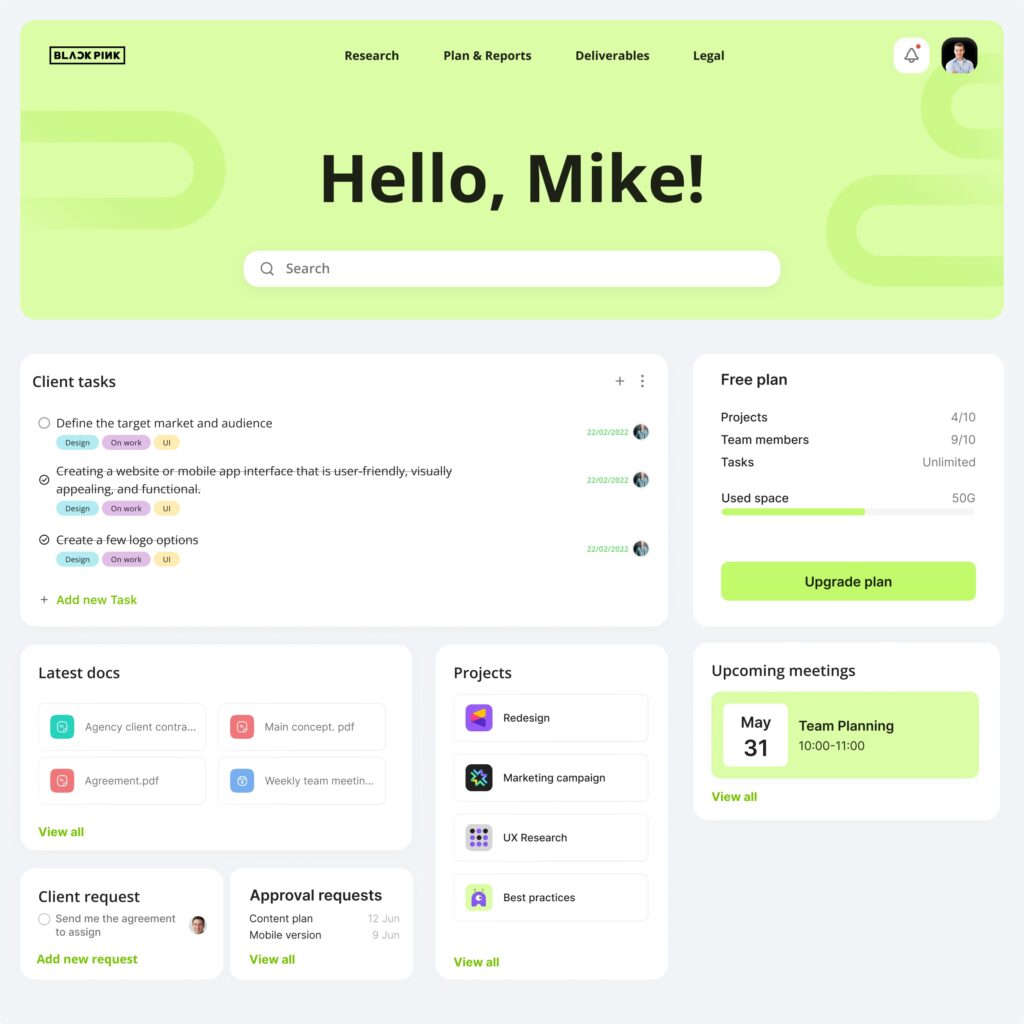 Nimbus Platform offers a suite of products and software options that makes it easy to stay in touch with your clients and bring customer communication to a higher level.
Features and options offered include:
A flexible editor – create and edit your content as desired. Information you save in Nimbus Note can be moved, which means you are able to use the drag-and-drop feature to arrange your information the way you want. You can create online notes, documents, wikis, databases, tables and lists, and organize and share them fast and easy.
Super documents – create documents and add a variety of information to one page, including images, PDF documents, text, audio and video files, along with other attached files. You can create internal links to your web notes and folders and embed each page on other webpages.
Client portals – provide a one-point entry for your clients, with all important files and links on one page; keep track of all your conversations in one place and manage customer conversations, documents and other relevant resources.
Nimbus Capture – create annotated screenshots and videos. This allows you to choose areas on the screen to capture, while blurring selected areas to hide confidential information. Its integration with Nimbus Note enables you to improve your visual communication between clients and team members, as you can easily demonstrate processes and details and give meaningful explanations.
Nimbus Clipper – grab the content you need from any browser, save specific webpages, articles, emails and PDF files, and easily delete unwanted parts.
Integrations – connect with other apps, such as Google Docs, Google Sheets, Google Analytics, YouTube, Calendly, etc.
Nimbus Platform is a go-to place that offers every customer communication tool you might need to improve your team performance and customer experience. The platform continues to grow and expand the variety of options it offers.
2. Microsoft Teams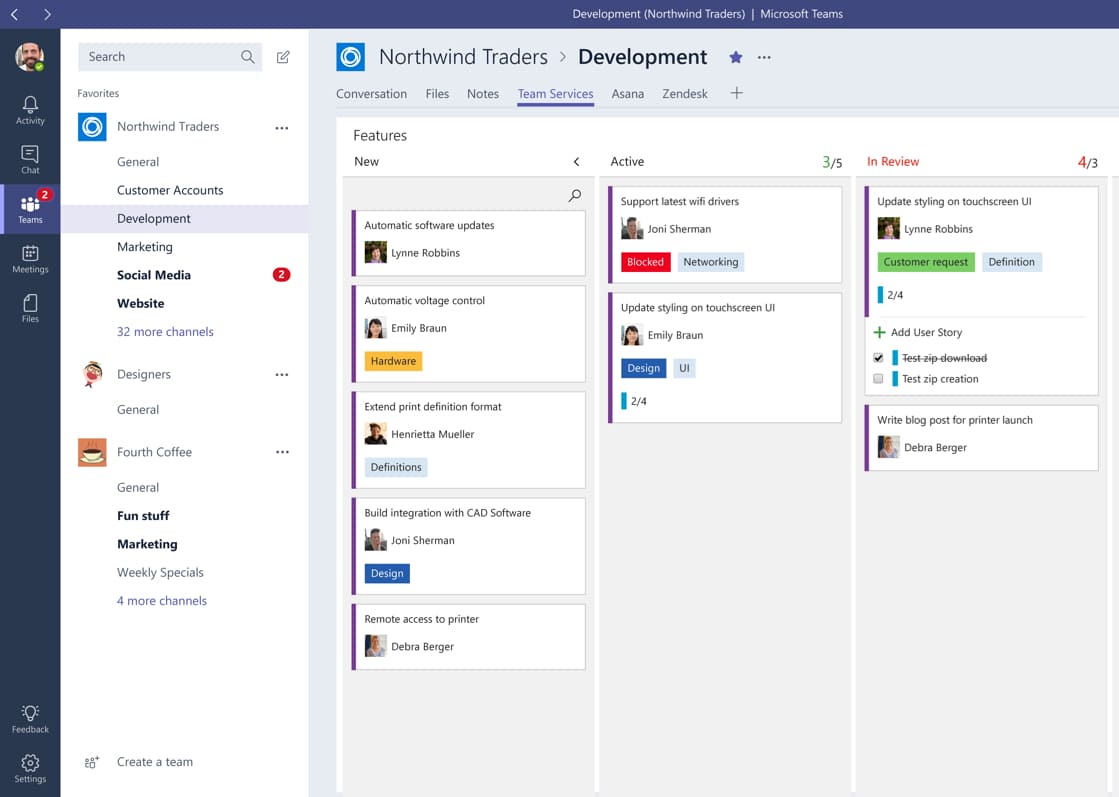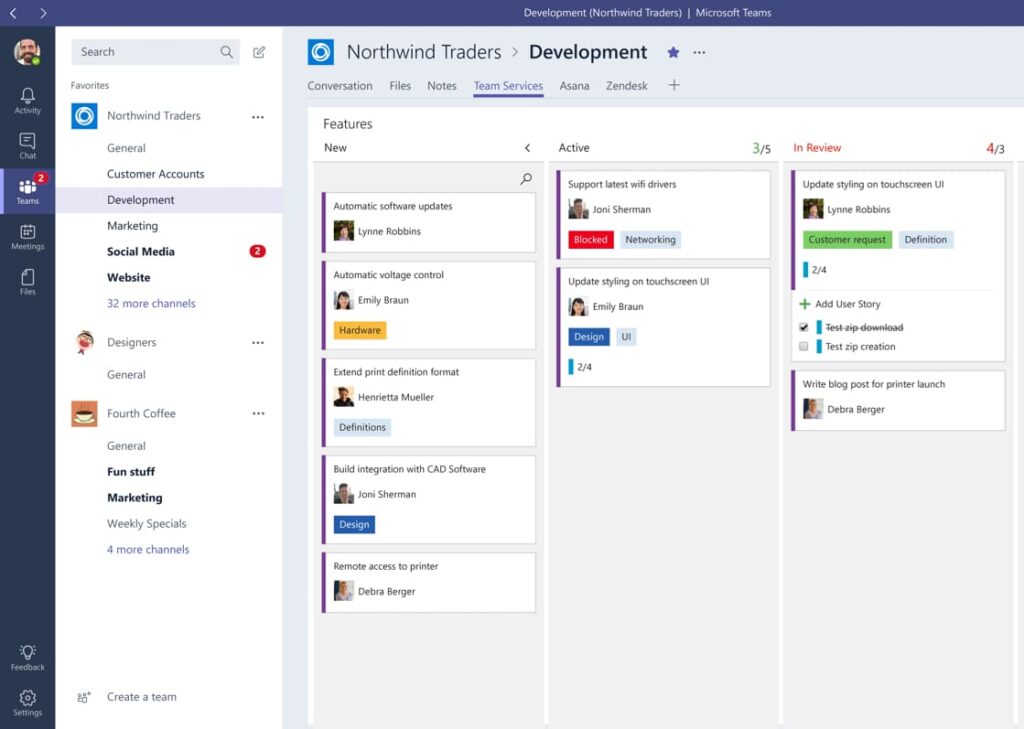 With Microsoft Teams, you will improve your collaboration and teamwork. It is promoted by the company as 'your modern workplace at home, in the office, and on the go' and has become the fastest growing app in Microsoft's history.
Options Microsoft Teams offers include:
Online meetings, video conferencing, screen sharing and hot desking to stay connected and able to access all the information you need to succeed anytime, anywhere.
Collaboration, live chat with instant messaging and sharing videos. You can provide one-to-one customer support, which will enable you to receive feedback faster and provide quicker responses. This also means fewer emails as you're corresponding in real time.
Using shared documents and files to create, share and exchange ideas, which means it can also be used as a knowledge base software.
Over 1900 apps in numerous categories to help your team become more focused and productive.
There are solutions for frontline, workforce management, staffing and scheduling.
Using Teams on your mobile phone, tablet, laptop or desktop to work remotely. You can set up predefined "do not disturb" hours every day if you need quiet time to focus.
Microsoft Teams praise themselves on considering customer feedback, so they have overhauled the platform to make it faster, smarter, simpler and more flexible. The Premium version of Microsoft Teams offers even more: meeting personalization with customizable meeting templates, AI-generated notes, transcripts and captions, and even better protection with safeguards to prevent data leaks.
3. Salesforce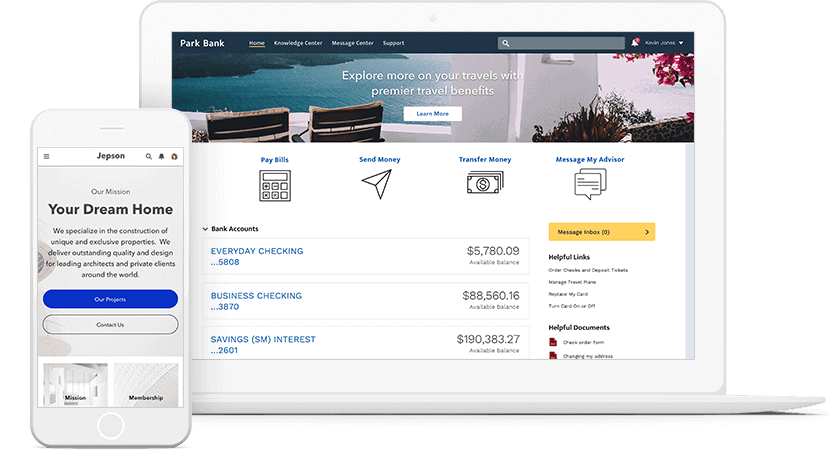 Salesforce is a trusted CRM platform that helps your marketing, sales, commerce, service and IT teams work together from anywhere and keep your customers satisfied. It promises to combine AI with data with CRM software for 'more sales and happier customers. It caters to users from various industries—those working in financial services and retail, healthcare and manufacturing, media and transportation—offering each industry a specific set of specialized tools to grow their business.
The customer management tools Salesforce offers:
An integrated platform to support a variety of connected apps, so you can focus on what's important now and explore options to provide excellent customer interactions.
Sell smarter and provide faster support in one app using features such as lead and account management, customizable dashboards, help desk software, a live chat and numerous productivity tools.
Improve your sales performance with forecasting, lead management and process automation.
Build loyalty with intelligent workflows, productivity solutions and self-service client portals.
Strengthen relationships by unifying data, offering personalized interactions and quicker response times.
Salesforce has introduced the world's first generative AI for CRM. Their innovative Einstein GPT can create customer-specific content, auto-generate sales tasks and build custom predictions and recommendations.
4. Zendesk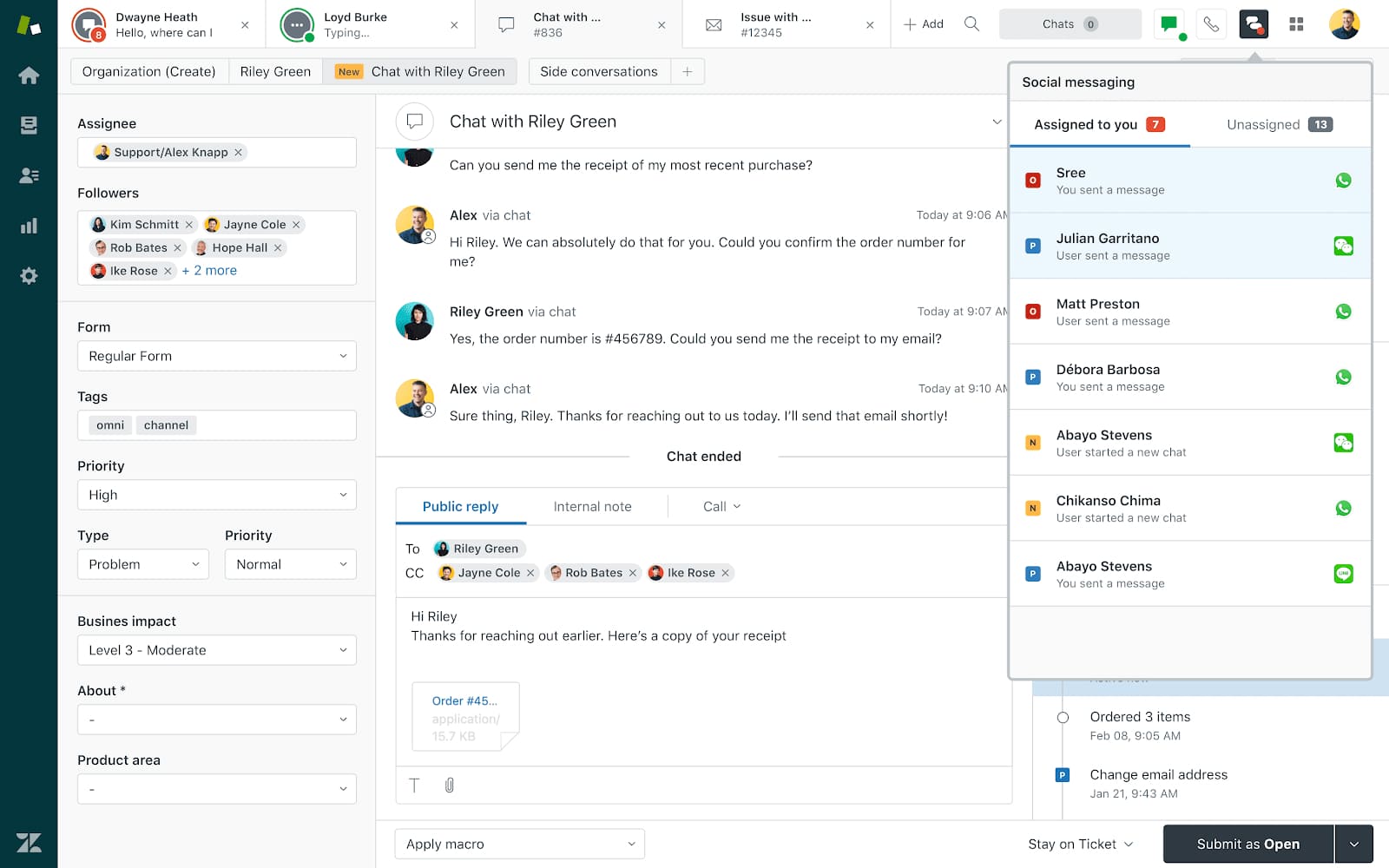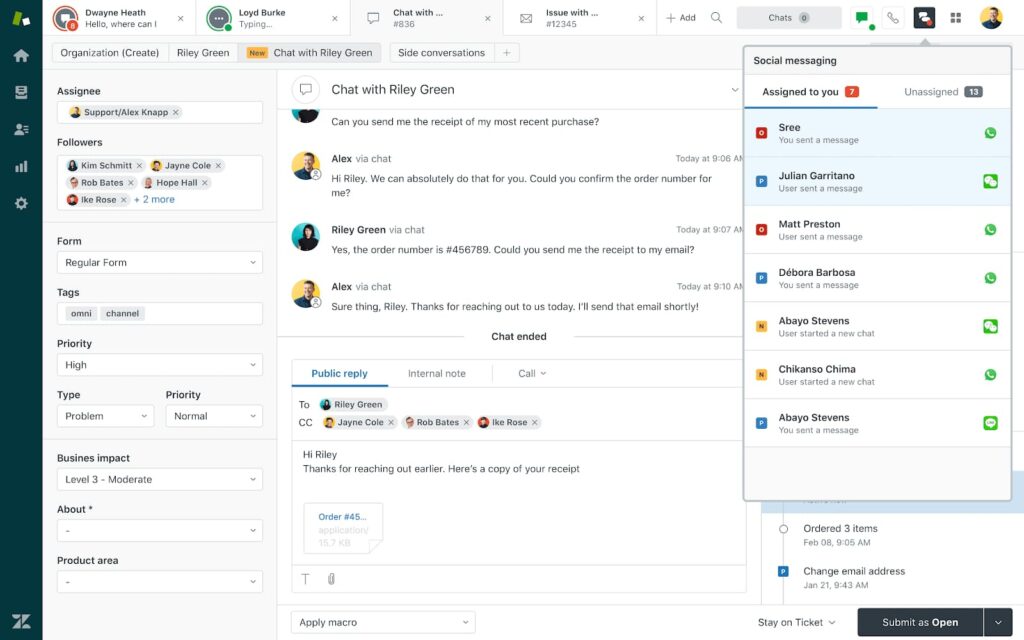 Zendesk is a robust customer service platform that excels with its service desk feature and messaging software options.
With the options Zendesk offers, you can:
Achieve better and more meaningful or personal customer relationships by focusing on being more proactive.
Take advantage of solutions to monitor, prioritize and resolve customer support tickets.
Use its cloud-based software to automate and save time, which means you will improve your customer experience and have more options to increase the productivity of your support staff.
Centralize all your conversations in one place with this customer support tool, solve issues faster, gather the right feedback and create stronger relationships.
Zendesk, just like many other major players, is taking advantage of AI too, to contribute to the creation of intelligent CX. Built on millions of real customer interactions, it aims to provide personalized support at a lower cost.
5. Mighty Networks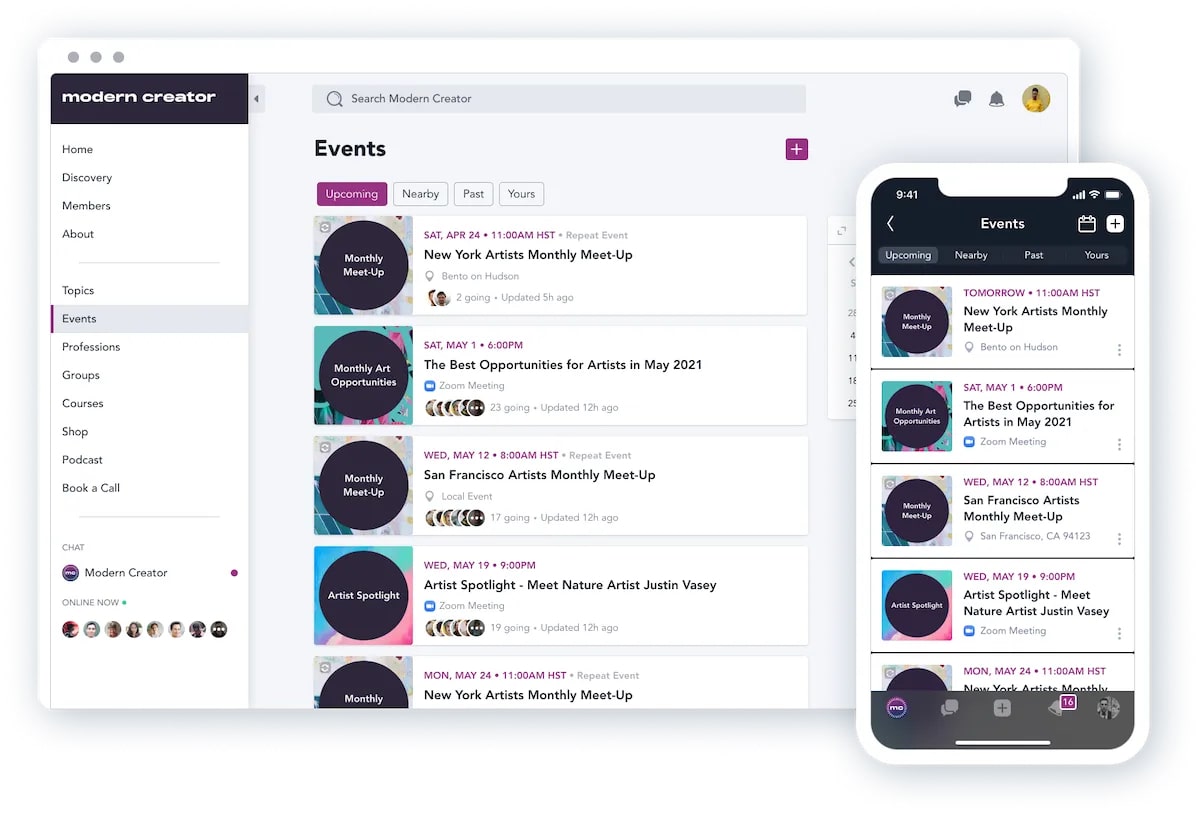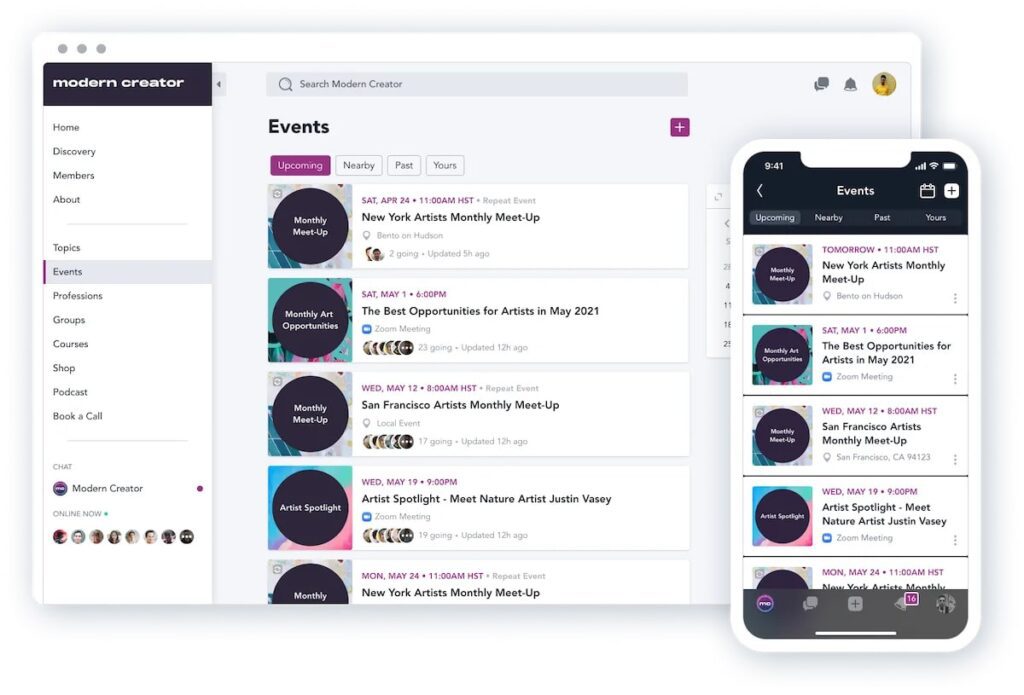 Mighty Networks is an online community software that allows you to create networks and offer subscription services and online courses.
The features Mighty Networks offers include:
Creating networks under your brand and custom domain that will be available on all platforms, including web, iOS and Android devices.
Offering a variety of content options, including posts, articles, polls, challenges, questions and other online experiences.
Conducting live sessions with its Zoom integration, which makes it easier to offer content, either free or paid.
Scaling your networks without headache or complexity with its built-in personalization technology, which means each member's activity feed will be unique to them, showing content relevant to them.
Ease for members to find and interact with each other with member social profiles, private direct messaging and small group chats.
Mighty Networks are built on 'spaces', which are flexible no-code containers with multiple features. This online community software is the right tool for bringing people together to courses, events or cohorts, with live chat software and beautiful embeds, while keeping them aware of your brand identity with branded apps you can manage on your own.
6. Moosend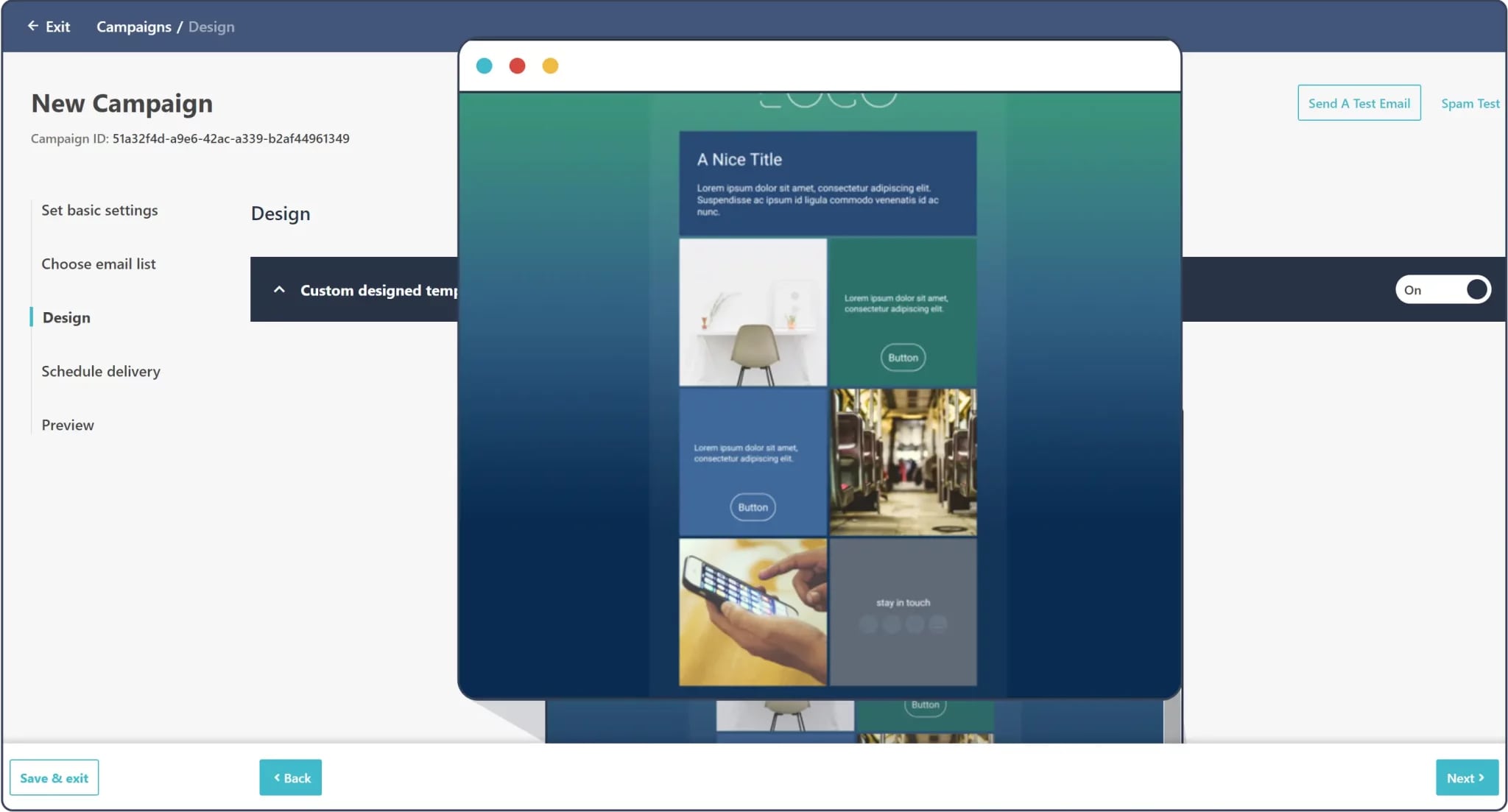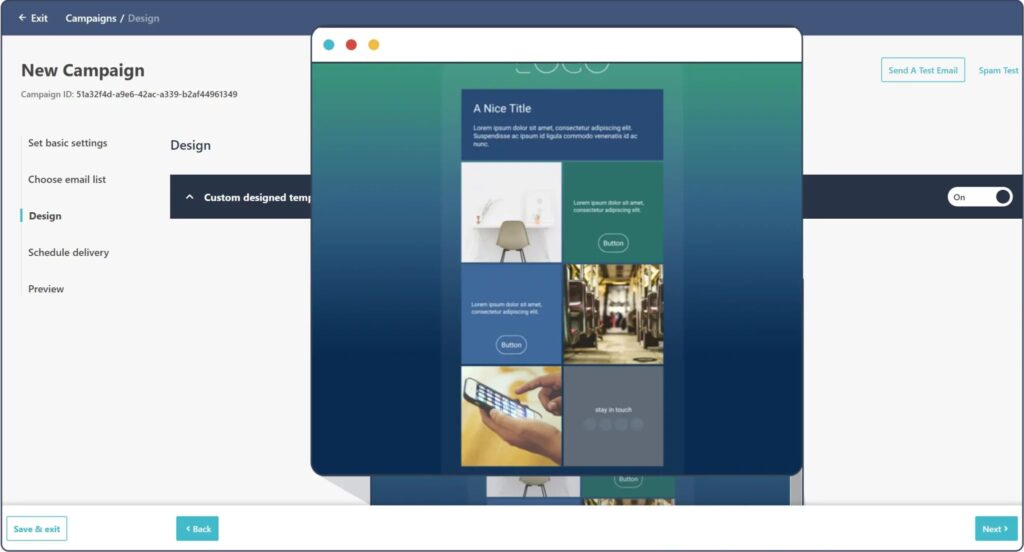 Moosend is a powerful email marketing software you can use to create and deliver effective and attractive messaging.
Email marketing will always be an important part of any company's communication strategy.
Features Moosend offers include:
Drag & drop editor, which makes it easy to create professional emails or newsletters that look good on any device. With hundreds of templates available, you can spice up your email marketing.
Automated workflows for highly effective marketing campaigns. Features such as reminders, user onboarding, abandoned cart and scheduled campaigns will ensure you never miss opportunities to have better interactions with your customers.
High personalization with subscriber custom fields so you can show information relevant to each recipient. This also allows you to suggest products based on your customer's purchase history and also recommend similar products.
Track customer behavior with in-depth analytics, so you can adjust your marketing campaigns to bring in more sales.
Create beautiful lead generation pages or subscription forms with advanced design features to gather prospect data and build your customer base.
7. Google Meet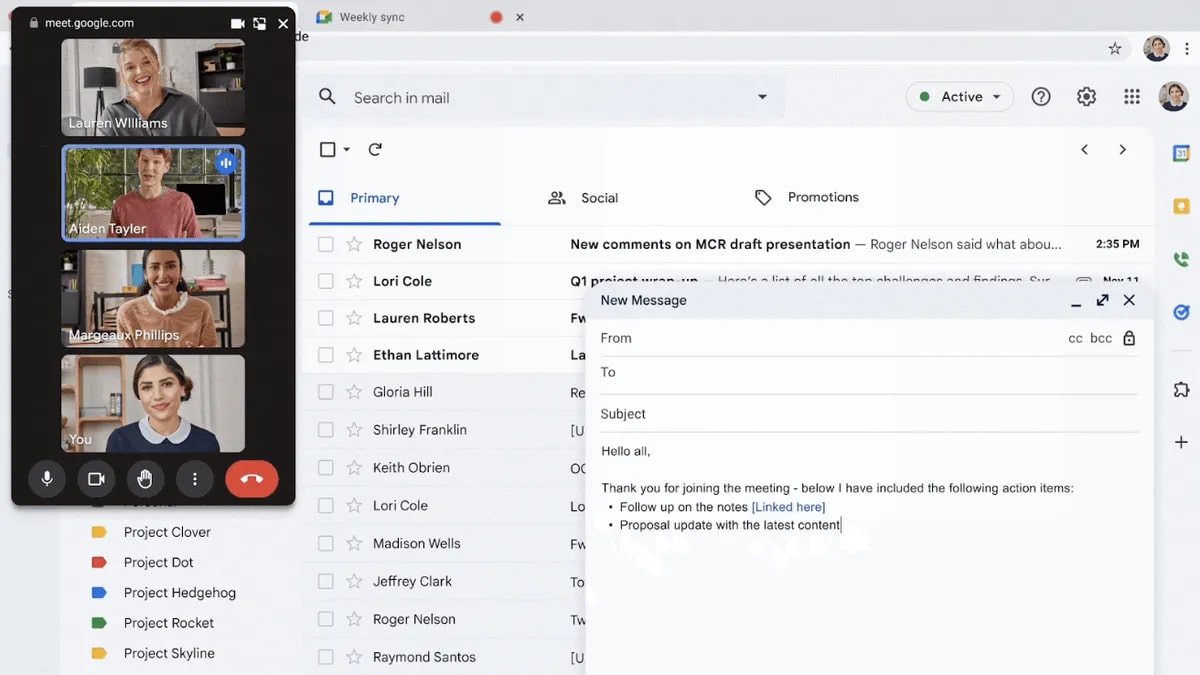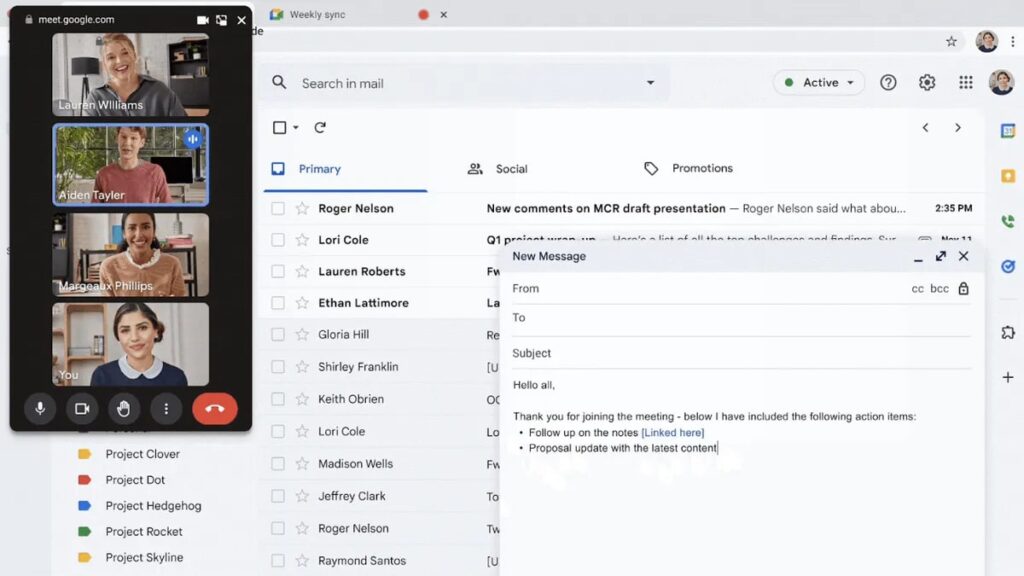 Google Meet is a virtual meeting software or platform with a free and paid option available to everyone.
Features Google Meet offers include:
With the free version, you can conduct virtual meetings with 100 participants and have a time limit of 60 minutes.
As it is integrated with other Google services, you can use Google Meet straight away if you have an existing Google account.
Better productivity tools that enhance interactivity, such as file and image sharing, live chat and polling features for real-time feedback and decision-making.
Screen-sharing feature which allows you to show a document, presentation, spreadsheet or browser tab to your attendees.
With the paid version, you can have more attendees and conduct longer virtual meetings.
8. Document360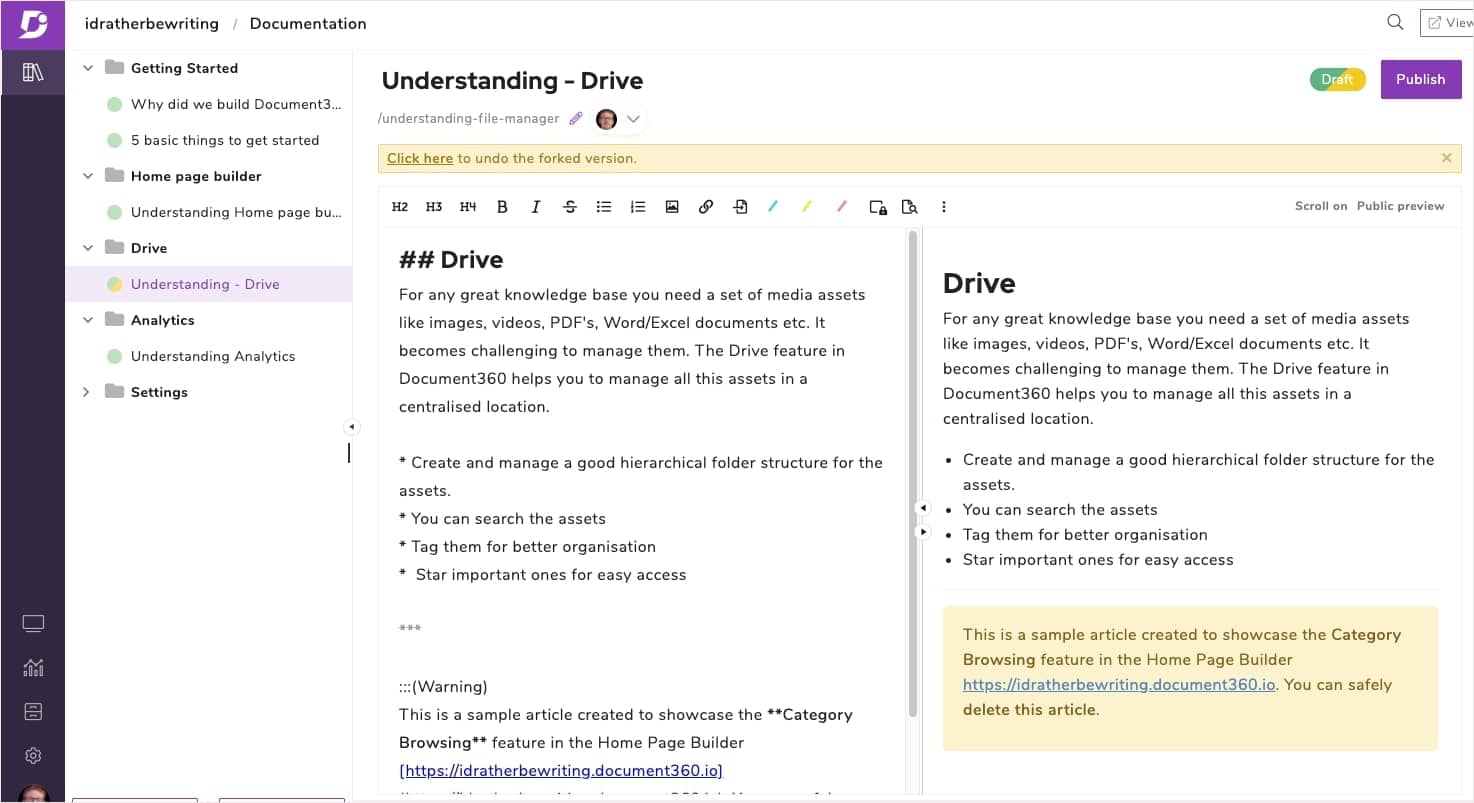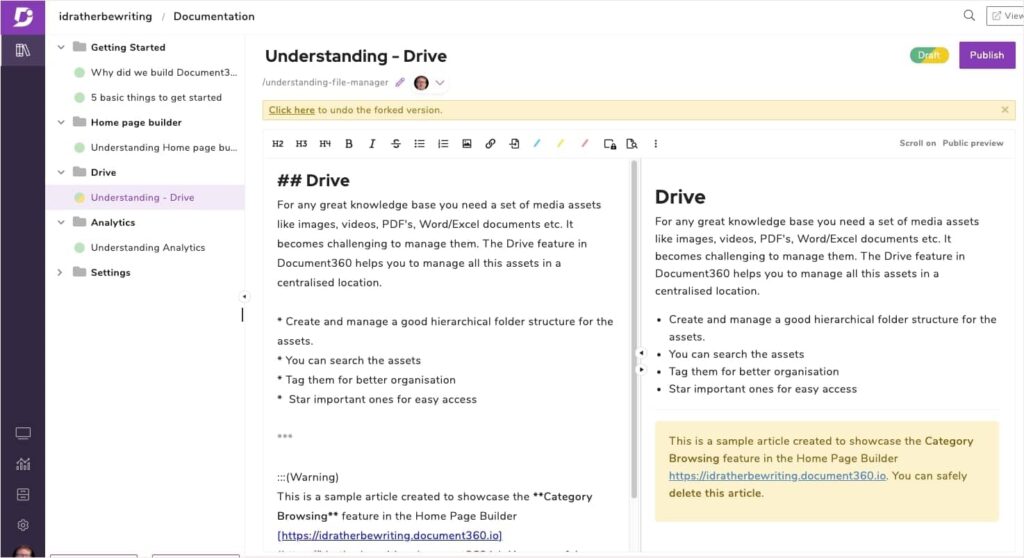 Document360 is a knowledge base software. You can use it to create an online self-service knowledge base for your customers and team members, which can be accessed either publicly or privately.
The features Document360 offers include:
A knowledge base portal for editors and reviewers to share content and analyze its impact and effectiveness.
A knowledge base site for customers and employees to consume content such as: Product Help Docs, Technical Documentation, Online User Guides, Frequently Asked Questions, Internal Knowledge Base, Standard Operating Procedures.
Integration with your existing help or service desk to take advantage of analytics, live chat and commenting options.
Option to migrate your existing knowledge base using automated tools and manual processes.
Ability to scale your customer support without increasing your costs by helping your customers learn how to use your products and solve problems with a knowledge base.
9. LiveAgent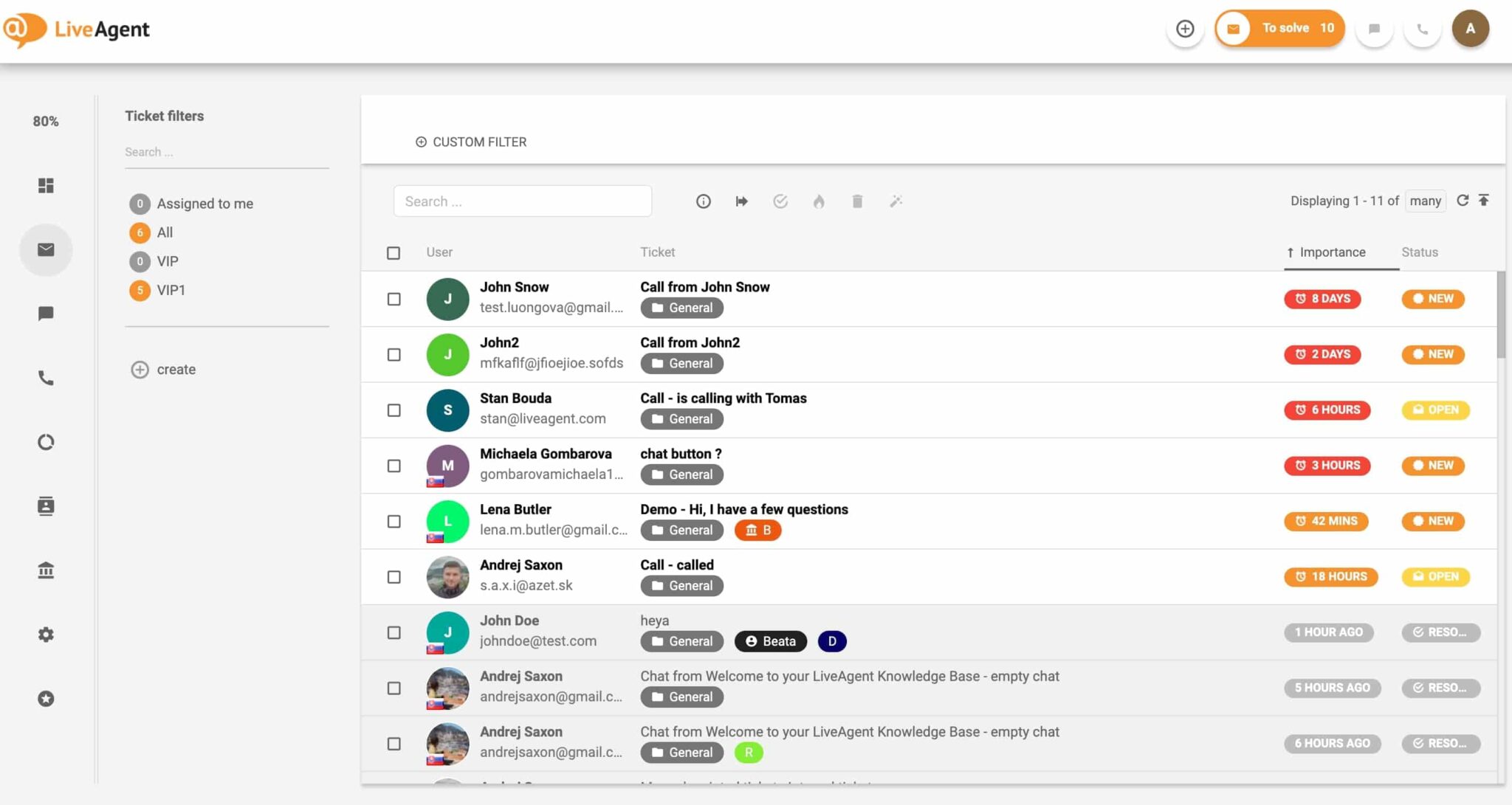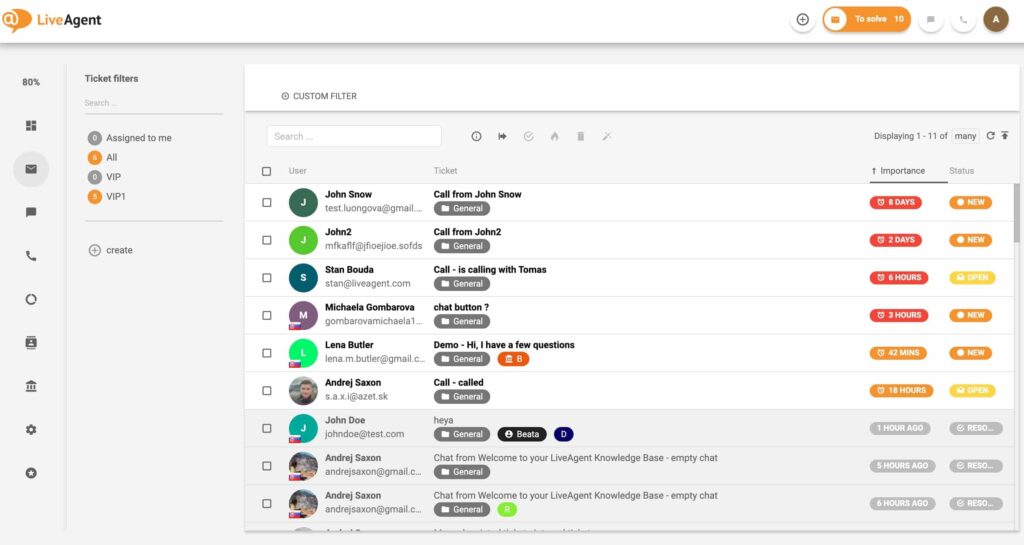 LiveAgent is a live chat software that enables you to provide better customer support.
It is an all-in-one help desk software that makes it easy for you to connect with your customer across multiple channels.
The features LifeAgent offers include:
Chat widget that allows you to increase visitor engagement and provide personalized real-time, one-on-one customer support based on the time they've spent on your website and the pages they've visited.
Built-in CRM to track all your conversations and route chats to the relevant agents. You can also use it to get feedback and suggestions from your customers.
Call center where you can offer video calls with their cloud-based call center software. This is suitable for inbound and outbound calling.
Ticketing system that will save you time by managing all your messages in one app. You can integrate with many of your favorite apps, automate repetitive tasks and make informed business decisions based on real data.
Gamification in customer service, which means you can promote healthy competition between teams. This supports better morale and also increases motivation for support agents to keep performing at a high level.
10. WhatsApp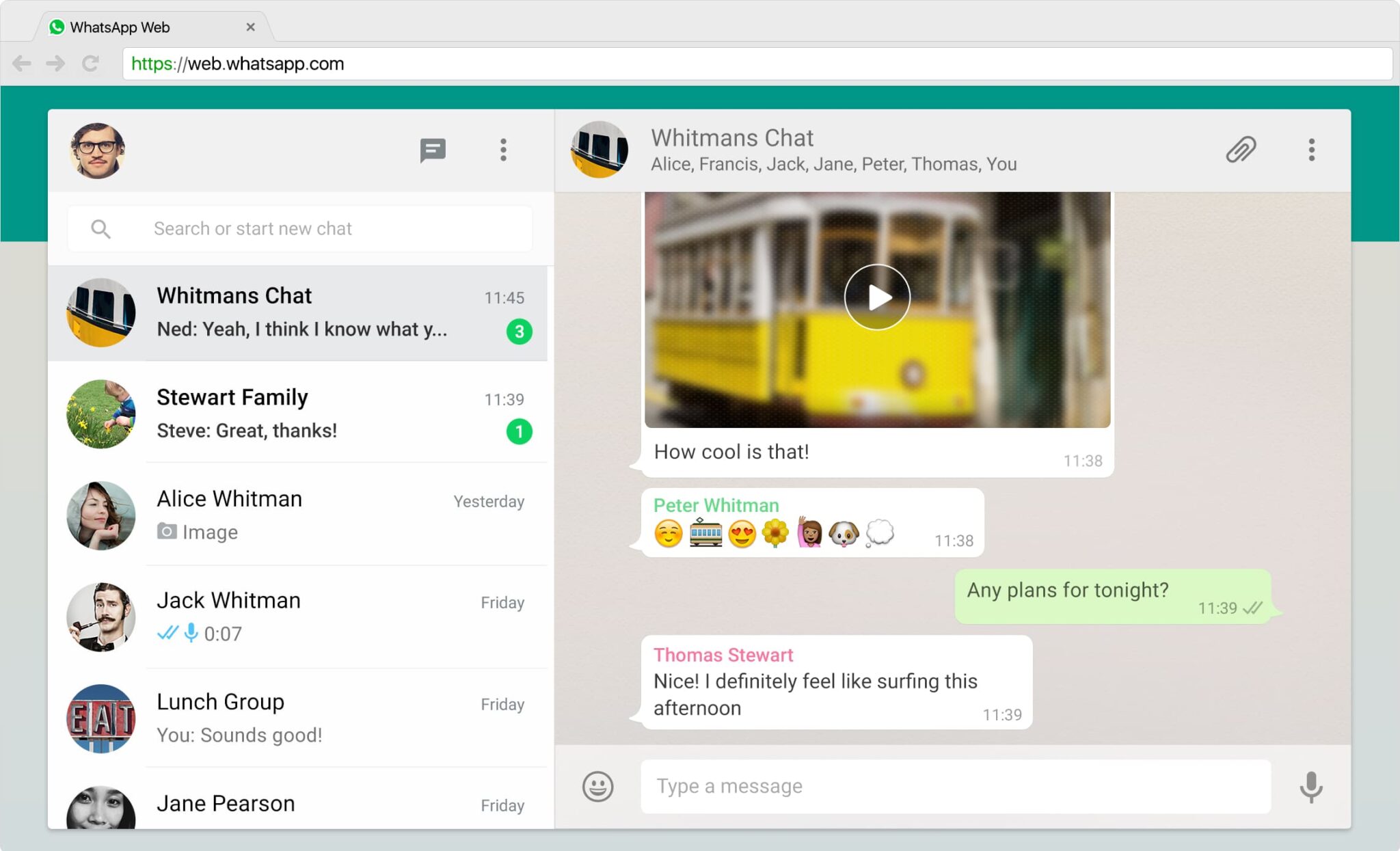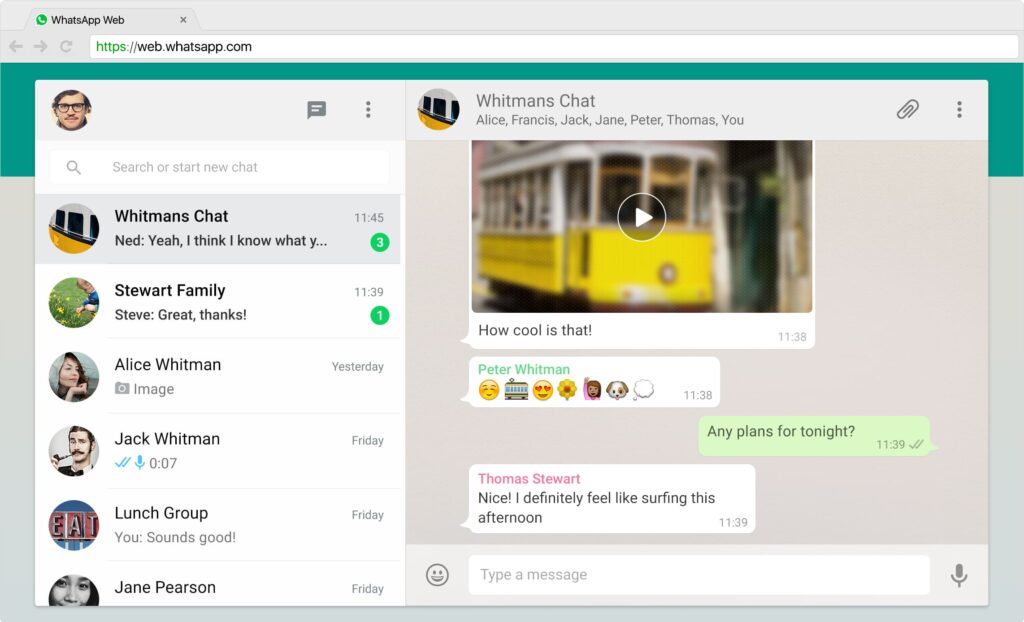 WhatsApp stands out from other customer communication tools as it offers, first and foremost, messaging software options. It does not replace a dedicated call center software, yet comes as a handy tool to liaise with and support customers. You can not only create a catalog to showcase your products and services, but also communicate to your customers very directly.
Some features of the WhatsApp messaging software offer include:
Easily connecting with customers using apps to automate, sort and quickly respond to messages.
Providing faster customer support and delivering important notifications.
Group live chat to share messages, photos and videos with up to 256 people at once. Also send voice messages if you want to say a quick hello or tell a longer story.
Voice and video calls using your mobile phone's internet connection, which means you can make free calls, unless you don't have internet access, in which case, you would use your phone data plan.
High security and privacy with end-to-end encryption. This means all your messages and calls are secure and only those you're interacting with can read or listen to them.
Wrapping Up
These are options you can consider when deciding which customer communication tools you want to use in your business. Picking one can be tricky. It is worth trying out each app to see how it meets the daily needs of your business. Let's start with Nimbus Platform!
Learn from Nimbus experts how to facilitate communication with your customers!
Communicate with your team as you like via chats or comments. For cooperation with customers, you can build a Nimbus Client Portal. Nimbus Platform also allows you to create video explanations & screen recordings, super-documents with all project files and your company's knowledge management system.
How can a knowledge management system support your customer communication efforts? In our recent blog post, find out what knowledge management systems are and how you will benefit from having one.
Learn how Nimbus can help you build a perfect knowledge base here.
Have you considered using a client portal? In this blog post, find out why a client portal is essential to your business success.
All in all, customer communication tools are not a guarantee, but a sure ingredient of your business's success. And, once you have considered the variety and picked the specific features you need, come check out Nimbus Platform!
Disclaimer
Parties other than Nimbus Platform™ may provide products, services, recommendations, or views on the Nimbus Platform™ site ("Third Party Materials"). Nimbus Platform™ is not responsible for examining or evaluating such Third Party Materials, and does not provide any warranties relating to the Third Party Materials. Links to such Third Party Materials are for your convenience and do not constitute an endorsement of such Third Party Materials.
Previous post
Exploring Huddle Alternatives: 5 Best Tools for Enhanced Teamwork
Next post
Customer Self-Service: Enhancing Experience and Saving Costs