How Do I Import Notes From Evernote To Nimbus Note
Find the best solution for your notes with Nimbus
Try it now
You can easily import all your notes to Nimbus Note.
If you are moving from Evernote, your first step is to export your information from Evernote. We've prepared a post for you on how to export notes from Evernote>
Once you have your notes exported in .enex format, you can add them to your Nimbus Note account.
How can you do this?
Create a Nimbus account or log in if you already have one.
Go to Settings in the Nimbus Web version.
Go to the tab "Import from Evernote" and click the "Browse" button. Or just use this magic link>
Select the .enex file that you've saved from your Evernote export.
Select the Nimbus folder where you would like to import your notes.
Give our system some time to finish the import. You can close the page, have some coffee and watch your favorite series. No worries, once the import is finished, we'll send you an email notification.
Enjoy your old notes boosted by Nimbus superpowers ?.
Here is a video tutorial for you: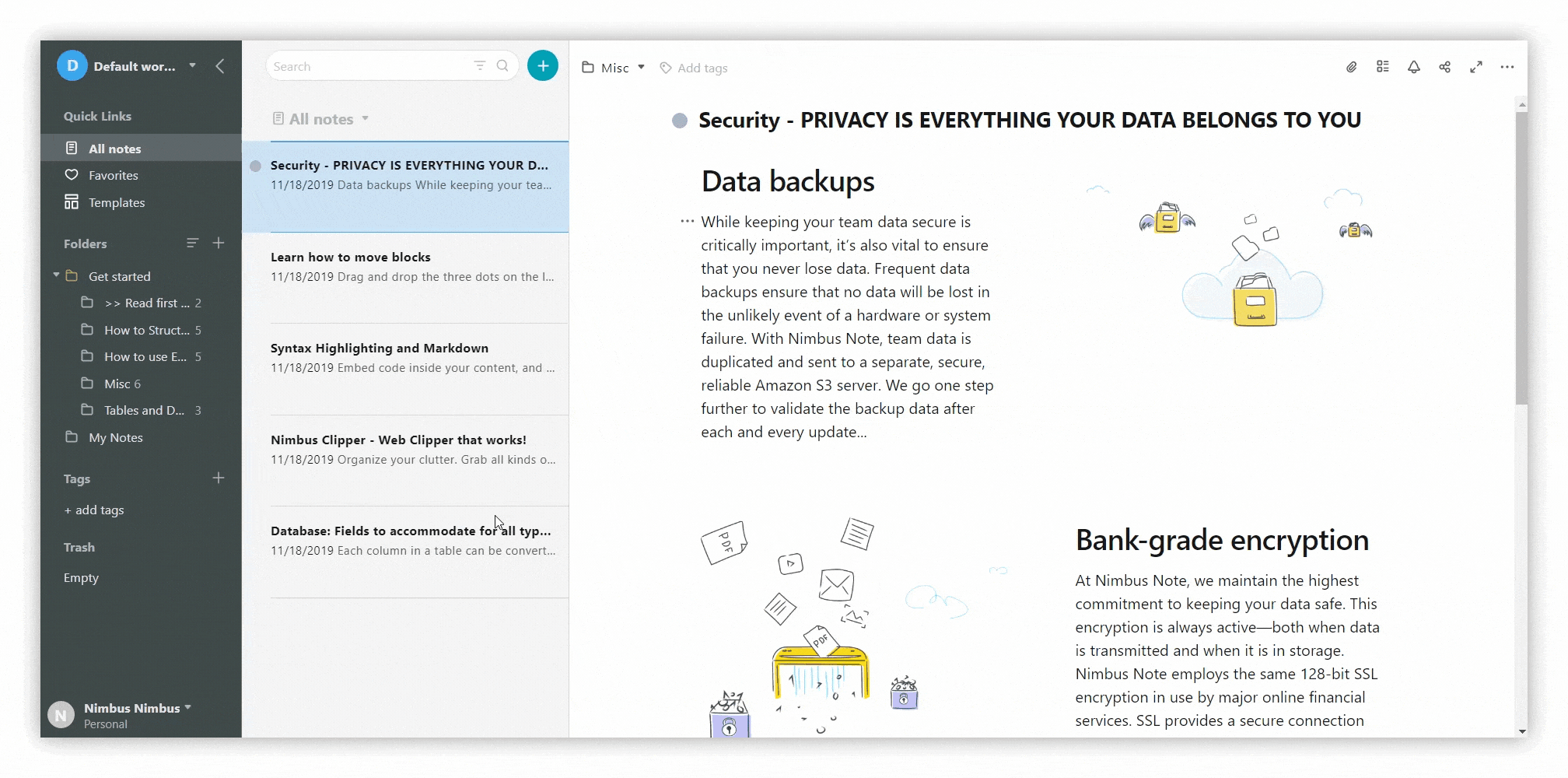 If you have any questions or issues with the import process, feel free to contact us at
team@nimbusweb.co.
We've also prepared for you several important links:
What's more, after you migrate from Evernote, you'll get 14 days of the Nimbus Pro plan absolutely for free!
Explore all of the potential of Nimbus with our experts!
Disclaimer
Parties other than Nimbus Platform may provide products, services, recommendations, or views on the Nimbus Platform site ("Third Party Materials"). Nimbus Platform is not responsible for examining or evaluating such Third Party Materials, and does not provide any warranties relating to the Third Party Materials. Links to such Third Party Materials are for your convenience and do not constitute an endorsement of such Third Party Materials.
Next post
7 Ideas To Get Through The Quarantine (Templates+Bonus)