How to Win Clients and Cut Costs with External Knowledge Bases
Have you, as a customer, ever had to spend hours trying to reach your internet service provider's helpdesk, and then explain what is not working, only to find out that you needed to reboot one tiny switch? Or maybe, you hoped to read exhaustive information on your favorite brand's new product line, and instead found nothing but enthusiastic advertising babble? Most businesses believe they cater well enough to their customer by providing a helpdesk hotline.
However, as Harvard Business Review showed, an astonishing 81% of all customers attempt to take care of their issue themselves before reaching out to the support team. It means they get through to your helpdesk desperate and frustrated. Another research from Microsoft demonstrates that globally, 59% of respondents state that great customer service is very important in choosing or staying loyal to a brand, and many of them emphasize the option to "find the responses and information without having to contact support."
Now that more and more companies understand that the customer is looking not just for an outstanding product or service but for impressive customer support boosted with powerful self-service options, they are also looking for a tool to make it possible. The answer may be an external knowledge base. While most companies are aware of the importance of knowledge sharing, a knowledge base is often associated with an internal platform for the company's staff. However, an external knowledge base is aimed at customers and takes your customer support to a new level.
What Is an External Knowledge Base?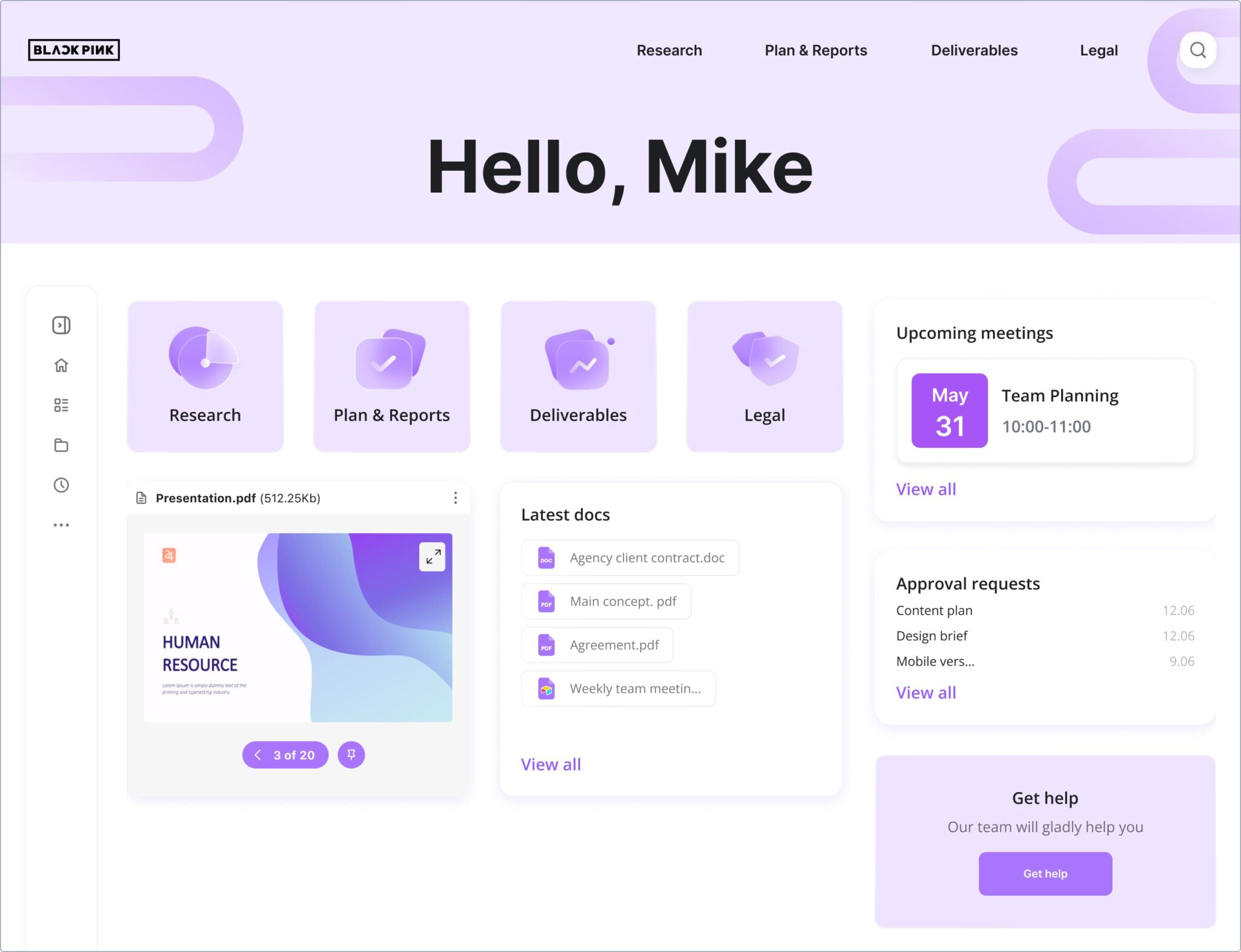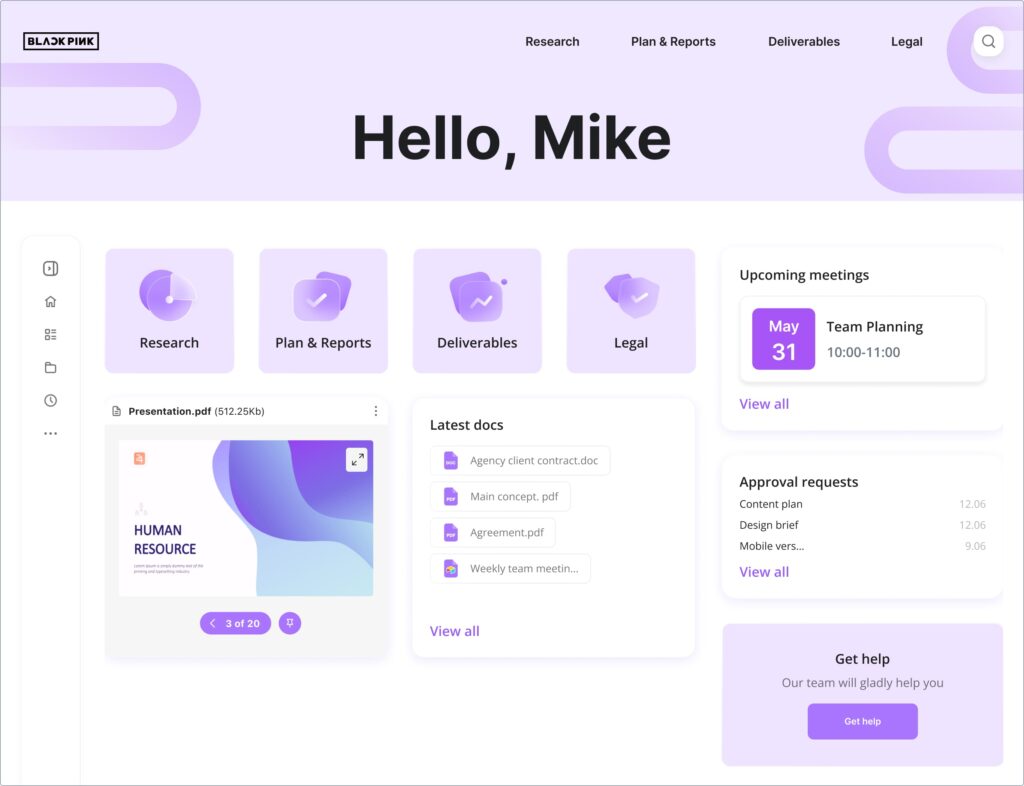 Broadly, an external knowledge base is a collection of information that is stored outside a certain system or app, usually in a cloud. Such a base may be used by a chatbot or virtual assistant, which then gives answers to users. A knowledge base can also provide training data for software based on machine learning or natural language processing. But most commonly, an external knowledge base is compiled as a self-service platform that customers may go to whenever they have a question to ask or an issue to solve. A knowledge base intended for customers usually contains product tutorials and troubleshooting guides, software manuals, updates on promotions, new product alerts and information on ordering, shipping, invoicing, etc. As a Customer Experience Report from NICE shows, around 80% of consumers expect more self-service options, so building a knowledge base with your customers in mind brings you enormous benefits
Benefits of External Knowledge Bases
A well-structured and accessible data storage, which a knowledge base provides, offers a lot to businesses. It increases efficiency through automation of routine manual tasks, allows one to make well-informed decisions, improves data quality and more. But the main benefits are increased customer satisfaction and reduced support costs. This is how it works.
Increasing customer satisfaction
Imagine a small business, like a beauty salon, a sporting facility, a garage or a small retailer. Each customer is valuable, and each customer expects a personalized approach. The number of queries customers make is pretty limited, so the company may try to save costs on hotline staff. As a result, a single tired red-eyed operator keeps answering the same questions about treatments, fitness programs or product features, sounding more and more like a robot. This information could be easily accessed by customers themselves, once they have a well-structured external knowledge source. This option would keep them satisfied, save everyone's time and allow the business to find better application for the employee's effort. At the same time, such a knowledge base could be branded to enhance the business's brand awareness and an image of a caring customer-centered company.
Similarly, let's look at a large business, say, a manufacturing company or a hotel chain. The more products or services a company offers, the more load on support staff there is. Queries on ordering, billing, product specs, supplies, reservations and cancellations pile up like a mountain. Most of the processes that customers are involved in can be automated through self-help, and this is where an external knowledge base can step in. Such an external knowledge repository reduces the need for customers to wait on hold or explain their request again and again, and streamlines all the stages of a supply chain or customer journey. This reduces the risk of confusion and frustration and, in turn, leads to higher customer satisfaction and improved loyalty.
Reducing support costs
Any business's performance is, in the end, measured with the profit it earns. There two main ways to increase profit are through raising prices or reducing costs. An external knowledge base allows the latter. Once customers have access to a knowledge repository, or such access is obtained by a chatbot, the number of support requests decreases, and so does the cost associated with handling these requests. Besides, once your business starts growing, your external knowledge base can be scaled up without the need to hire more help desk staff.
Read more posts on this topic:
Creating an External Knowledge base
A knowledge base is not just an information landfill where you dump everything that may have to deal with your product or service. For an external knowledge base to be effective and really bring you the benefits outlined above, it has to be carefully planned and meticulously organized. Here is what needs to be done:
Set a goal
While the main purpose of such an external storage is to provide customers with a base to find their answers by themselves, you may also wish to promote your brand image, educate users about your industry or show your expertise or innovation in the field. The purpose will define the content.
Identify your target audience
Don't fall into the trap of believing your audience is just about everyone. Create a few distinct customer personas: newbies or seasoned experts, adventurers or know-alls, you name it. Identify the pain points and typical queries of each category. Your knowledge base should find a tone to speak to each customer in their language.
Determine the content and outline its structure
Speak to your support staff and note down the issues customers come with. See how they can be categorized. Make sure that every piece of information your knowledge base contains is understandable and transparent for external users, as well as easy to find.
Tips and best practices
Once you have identified your audience, compiled the relevant content for your external knowledge base and organized it all into categories, check the following:
is your content searchable and easy to navigate?
have you provided all the necessary headers and key words?
is the language plain and simple, with distinct paragraphs and bullets to follow?
are there visual aids (graphs, images, videos) to make the content more engaging and intuitively clear?
is the information up to date now and updatable in the future?
have you included a feedback mechanism (like forms and surveys)?
is some sort of multi-language support necessary and implemented?
are there integrations with other support channels, like phone, email or chat?
If your explanation needs another explanation, it is useless. If you want to provide real value to your customers and improve their experience with your business, think about the contributors: involve your current support staff, turn to designers and copywriters, check the emerging knowledge base with usability experts.
Choose the Right External Knowledge Base Software
Before researching the market of existing knowledge base software solutions, answer a few more questions:
what is your budget?
how advanced should the functionality be?
what are the integrations needed?
what customizations are you looking for?
Once you have the answers, you can consider your options. Looking at each software solution, pay attention to the security level provided, rights and permissions granted, presence of a free version and/or trial period, number and appearance of templates and scalability options for future growth.
Nimbus Platform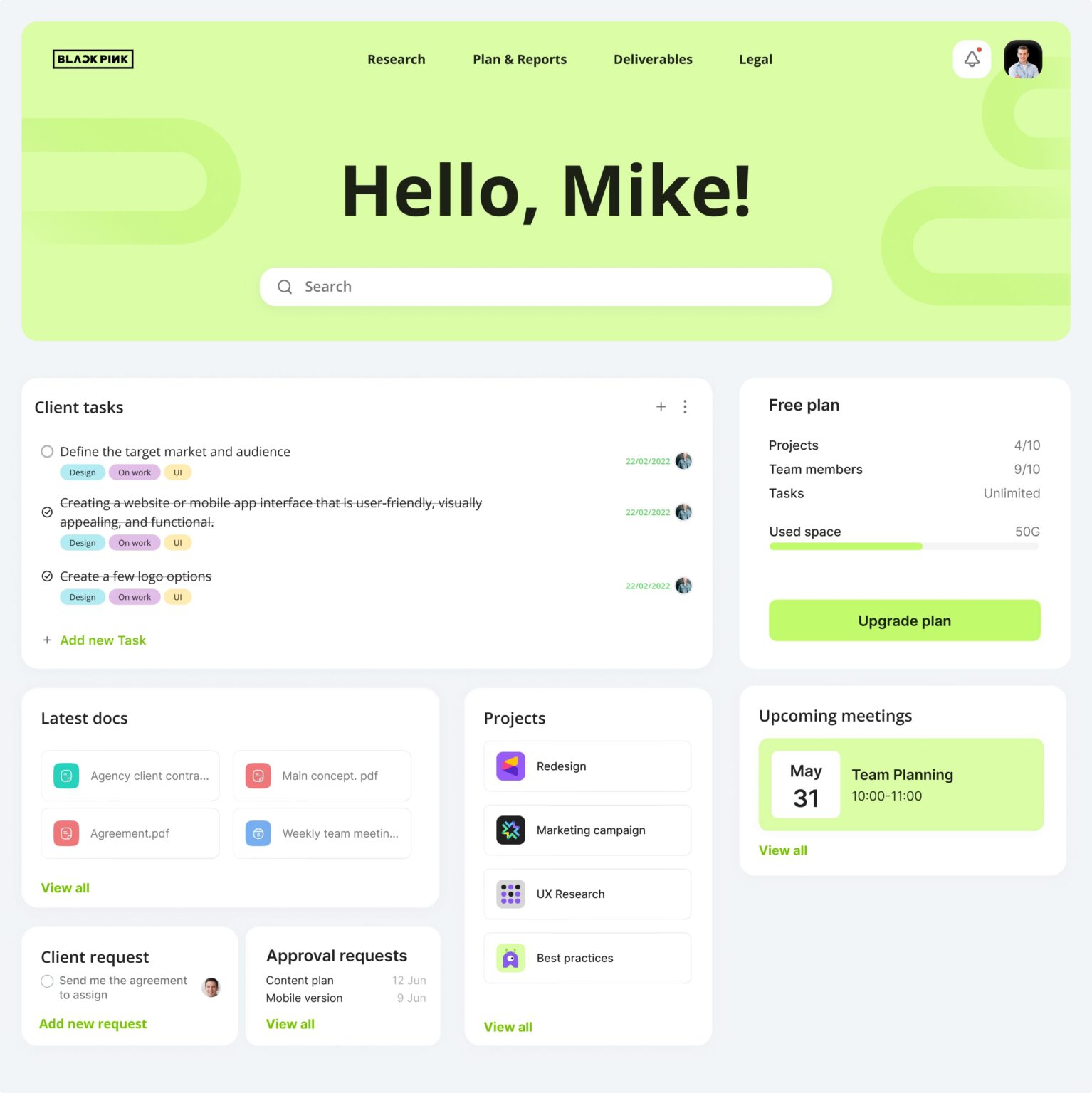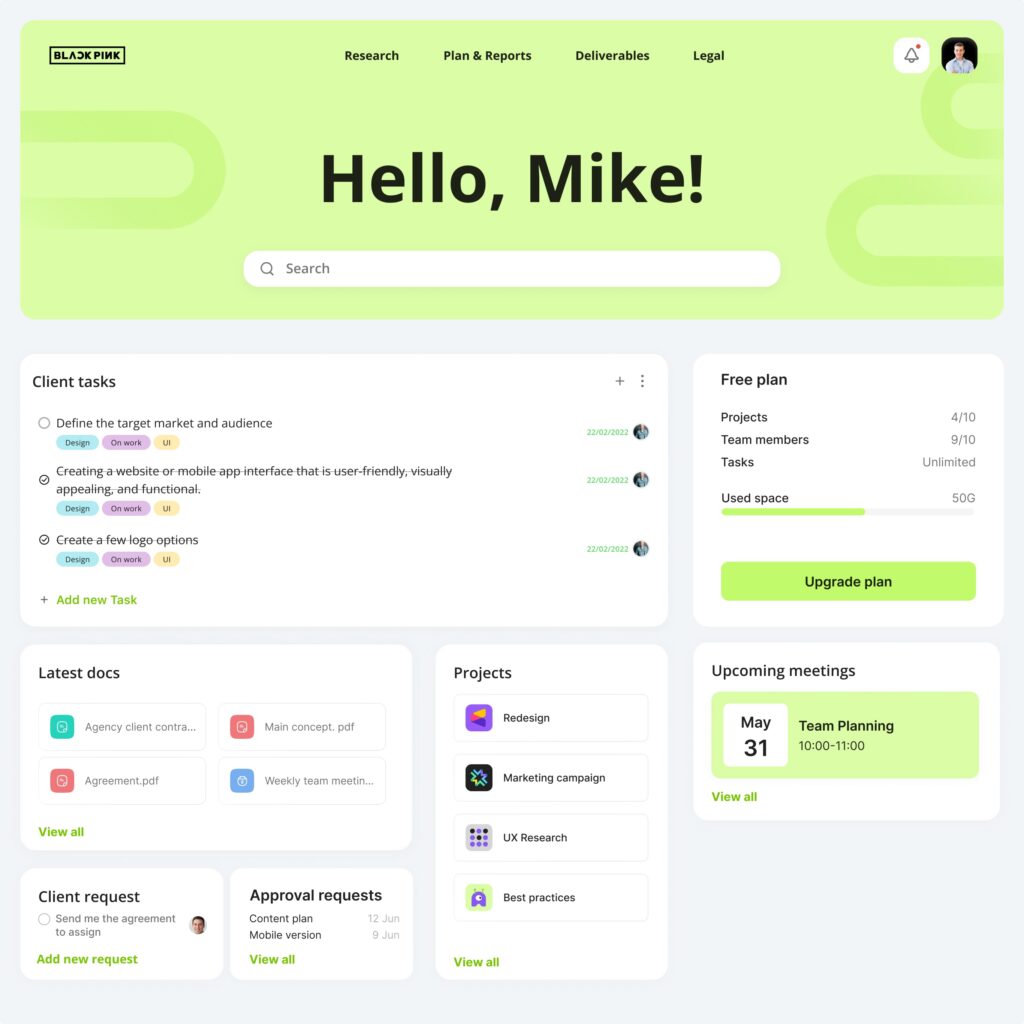 Easy branding and advanced analytics, dedicated workspaces for different user personas, amazing templates and transparent navigation, reinforced security and virtually endless possibilities for enriching your content with various visuals – all this makes Nimbus a worthwhile companion in starting your journey of creating a knowledge base.
Learn how to build a perfect external knowledge base from Nimbus experts
Zoho Desk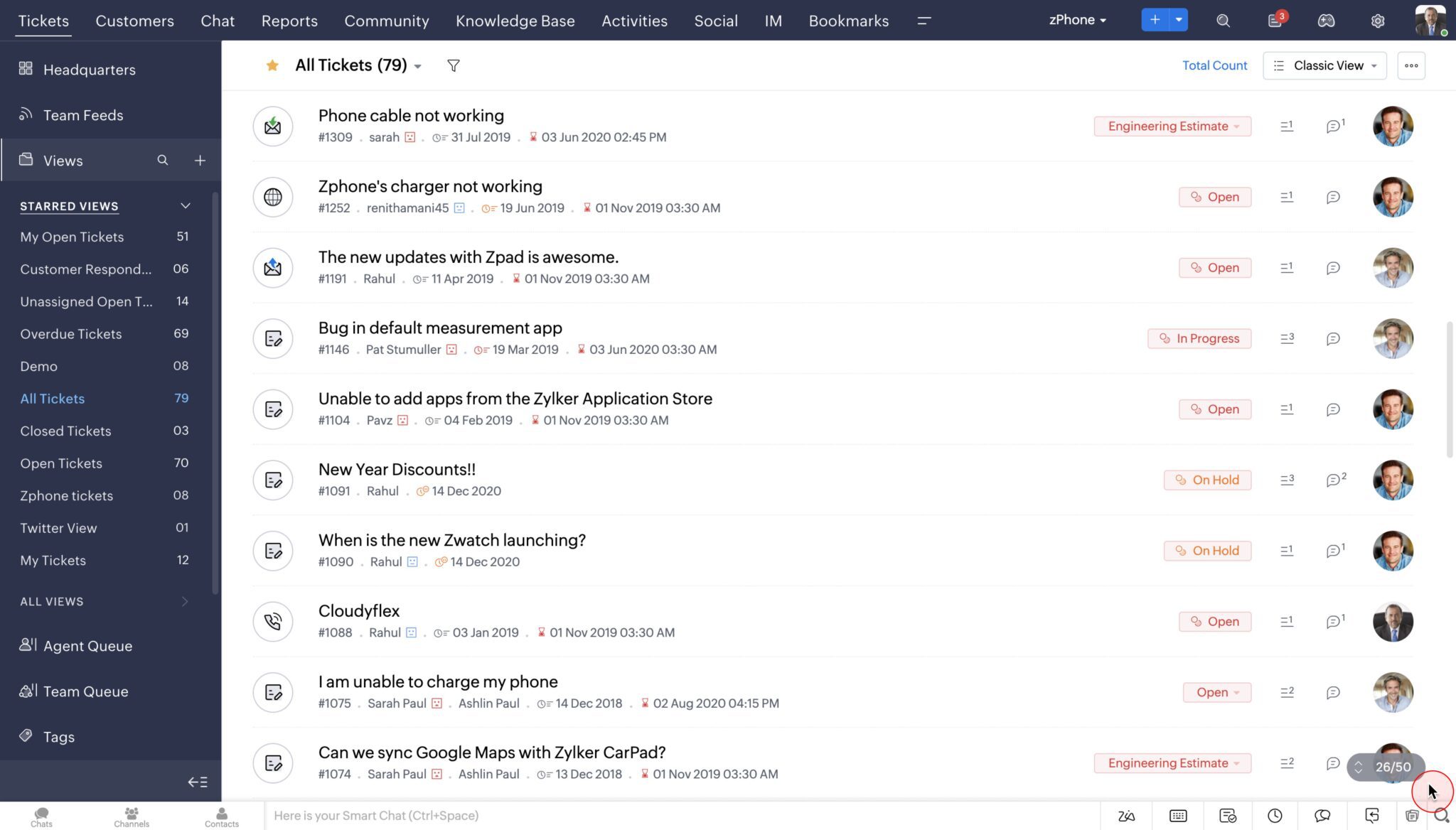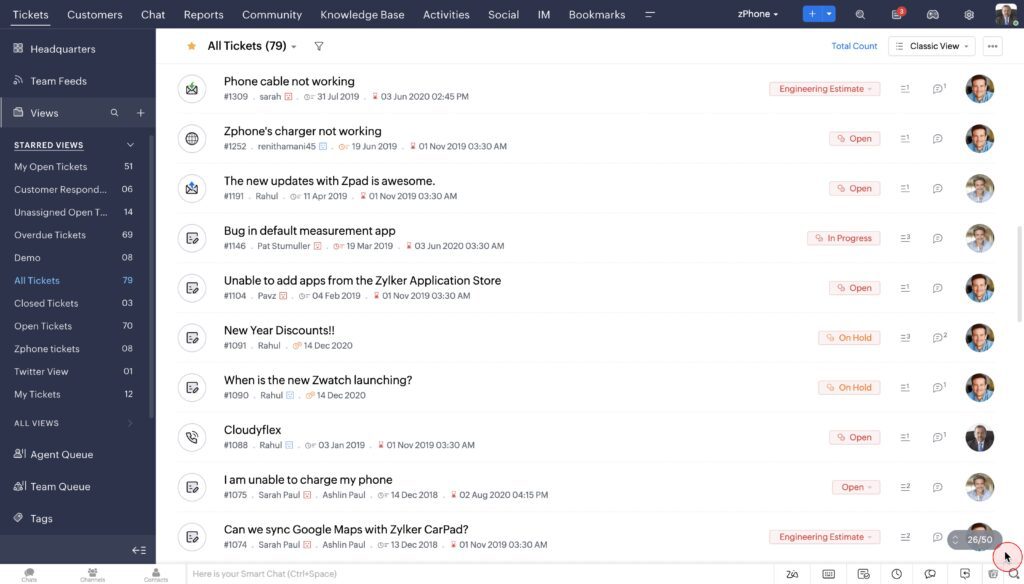 Zoho Desk is a large customer support suite which includes a help desk and a self-service option. Zoho's cool feature is the capability to build communities and forums where your customers may get together to discuss their issues. Good search, ticket tracking and high customizability come together with an entire package where you have to take it all, without choosing a knowledge base as a standalone service.
Zendesk Guide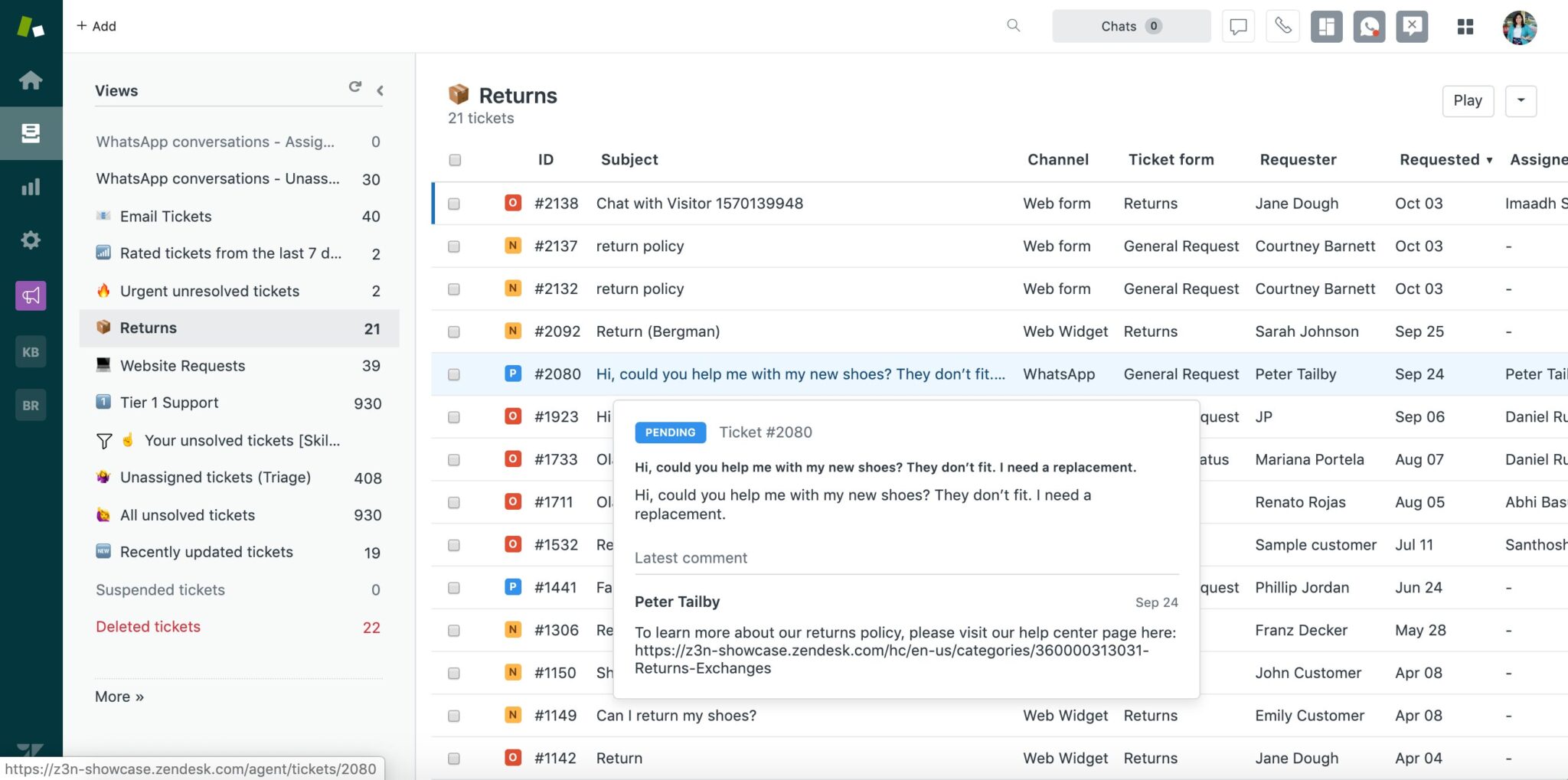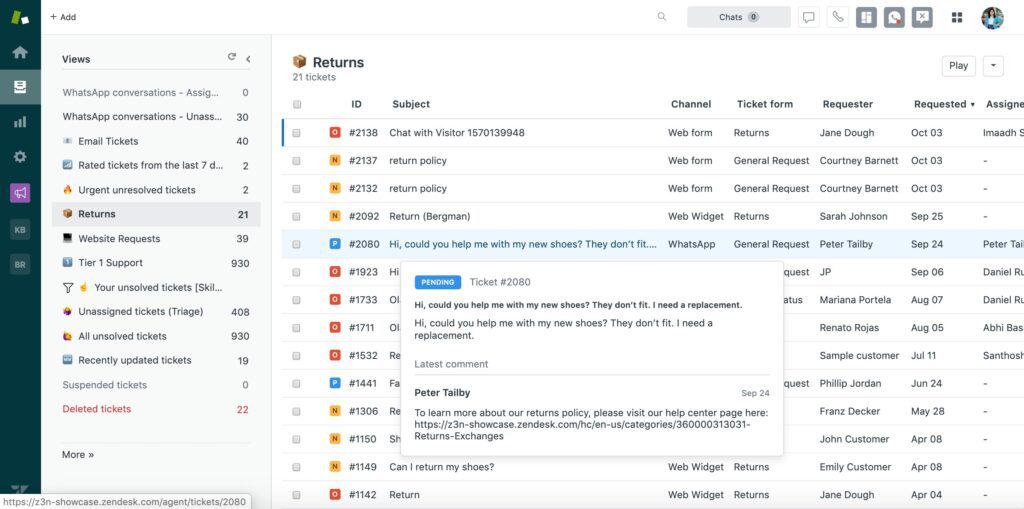 Being one of the oldest software for customer service, Zendesk understands the importance of self-service and offers a knowledge base known as Zendesk Guide. Besides the usual and indispensable options of customization and navigation, its killer features are localization of content in over 40 languages and article recommendations right inside customer support tickets. However, it has a very limited basic plan and, just like Zoho, does not offer a standalone knowledge base solution.
Confluence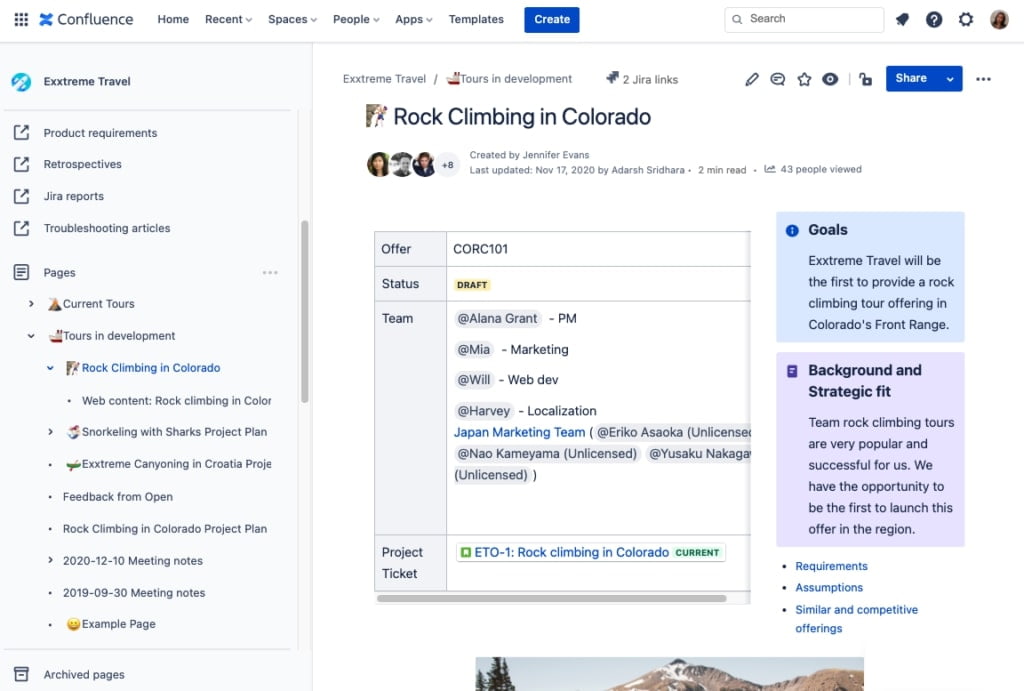 Confluence's strengths are its integration with Jira Service Management and dedicated mobile solutions. While it has a rich choice of customizable templates, file versioning, permissions control, it is criticized for insufficient search system and a steep learning curve.
Notion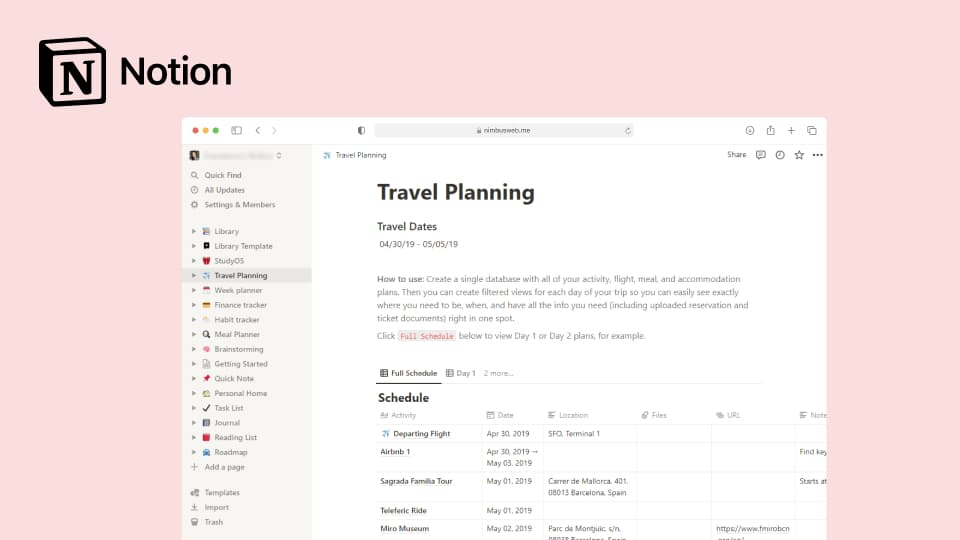 Notion is a comprehensive tool to create workspaces for various teams, including an external knowledge base. It has capabilities of project and document management, with Gantt charts and Kanban boards. Notion boasts its ability to motivate contributors to create content, with flexible databases and drag-and-drop editing. It puts itself over Confluence and Jira, which it calls separate apps for separate tasks. Combining many tools into one, it creates a vast workspace that, however, takes time and effort to master.
Conclusion
The Customer Experience Report from NICE, which was mentioned above, states that while 53% of businesses believe keep customers very satisfied with their self-service offerings, only 15% of consumers agree there is enough. Providing your customers with a powerful self-service tool, you set yourself a head above competition. Show your customers you value their time and start creating your external knowledge base today – and with Nimbus Platform this task becomes not only surmountable, but motivating and exciting!
Visit our Twitter page for more articles and updates.
Disclaimer
Parties other than Nimbus Platform™ may provide products, services, recommendations, or views on the Nimbus Platform™ site ("Third Party Materials"). Nimbus Platform™ is not responsible for examining or evaluating such Third Party Materials, and does not provide any warranties relating to the Third Party Materials. Links to such Third Party Materials are for your convenience and do not constitute an endorsement of such Third Party Materials.
Previous post
Starting 2023 Strong: Nimbus Platform Progress So Far
Next post
The Power of a Knowledge Base: Improving Efficiency and Customer Service