Covid-19 has slowed in the past two years. Offices were supposed to regain their relevance as places of work and service provision. However, that didn't happen.
The Future Workforce Report 2021 suggests that remote jobs will only increase to 48% in the coming years. The business owners they interviewed gave an even higher figure: 58%.
Consumers also still prefer online services despite the reduced contactless need. McKinsey & Company's survey shows over 75% of B2B customers prefer online consulting or digital self-service.
Let's explore the deal with digital offices and how you can make the most of them.
What is a Digital Office?
A digital office is a high-tech work environment with various modern technologies. You shouldn't confuse it with a virtual office. Digital offices can be both online and offline.
Offline offices can be found at Google and Apple. Large corporations can afford digital bookshelves or entire augmented reality areas in their workspaces. However, the high budget required for these incredible technologies makes these offices rare.
Online offices are most likely where you work now. All your digital tools, from Google Meet to Nimbus Note, create your high-tech workplace. Companies often simply need to renew a subscription, so such offices are common.
The spread of digital offices may seem connected to the pandemic. However, this crisis only sped up technology development, making such offices possible at home. Workers liked this idea too much.
Why Employees Avoid Physical Offices
'The Office' was a popular show in the early 2000s as it depicted the familiar daily life of an office worker. But that was before Covid-19.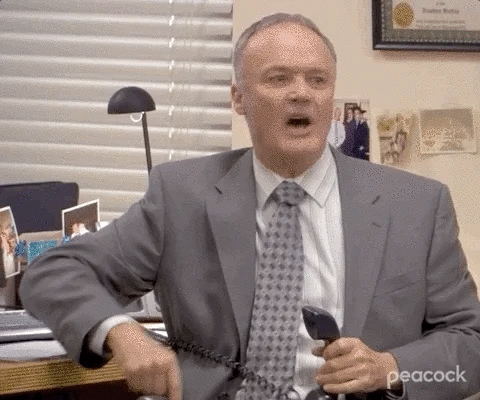 The pandemic rewrote the rules of the game. Thousands of micro-offices were temporarily created in kitchens, living rooms, and bedrooms. Now it looks like workers are staying there forever.
The Zapier survey shows 95% of their respondents prefer remote work. 74% would leave their jobs if their leaders forced them back into the office. Do they miss socialization? Not really.
Working from home offers these 10 benefits:
save money;
work from wherever you are;
enjoy more family time;
higher productivity;
better mental health;
more eco-friendly;
make more time for pets;
cost-effective relocation;
make family life easier;
parental care.
OK, all is clear with remote workers. But customer opinions are just as valuable. Let's find out if remote support hurts client service or leaves them satisfied.
Remote Service: What Consumers Say
Clients liked remote services and shopping during the pandemic as well. However, their preferences have nuances.
B2C customers
According to one of Verint's reports, only 23% of customers would still prefer to visit a store for any interaction. Yet, such clients are not ready to completely replace live communication with digital tools. Meanwhile, 73% would rather write or talk to your team member (especially when there is a problem) than an autoresponder. That's fair enough.
B2B customers
Some of these clients also return to face-to-face meetings, especially at the beginning of their supplier relationship. However, 50% of customers are ready to start with remote consultations, and 20% are even with digital self-service. As their relationship with the supplier develops, their desire to switch to modern technologies will only grow.
5 Business Benefits from Digital Offices
The main parties of your company seem satisfied. But to make a final decision, you need to weigh both human and business benefits. Let's see what a digital office has to offer.
Business agility
Modern technologies aim to simplify corporate IT systems. With them, you can automate the assessment and correction of common problems. And this frees up your IT resources for other profitable projects.
Security for business
Many proven technologies protect company data, reduce the risk of destructive attacks, and help better plan IT resources. This will help you manage your work devices more efficiently, allowing you to secure and grow your business.
Customer attraction
People prefer to buy from growth-oriented companies. Modern technology investments show persistence and signal to clients that you are a long-term partner.
Sustaining the environment
Document management applications will help reduce the use of paper and plastic stationery materials. Online digital offices will also reduce the carbon your workers' cars emit on the way to work and back every day.
Increased employee productivity & motivation
Workers can organize their schedules and distribute tasks better throughout the day. They are more likely to meet deadlines this way. Furthermore, remote work can help recruit new employees since most will find it attractive.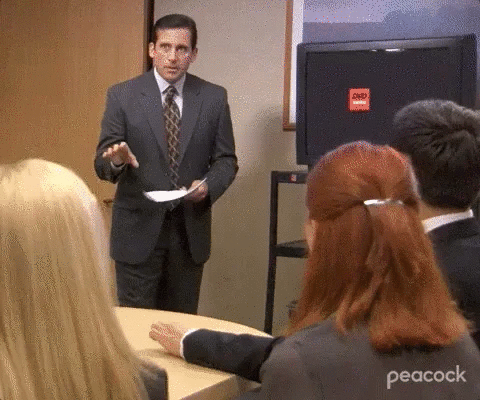 Golden Tips for Maximizing Your Digital Office
Most companies use modern technologies, from startups to large corporations. Nevertheless, not all tools improve workflow or business development. This leads to someone breaking into the market leaders and grazing their backs. Ensure the last one is not you by following these simple but important rules when choosing applications.
1. Ensure clients have everything they need
Customers should have access to your service at any time and in any situation, quickly, remotely, without restrictions or obstacles. They should also be able to access their data and confirm their actions.
All products must be customizable, management-able and opt-outable. The right digital office should help your client resolve all issues about goods and services.
2. Provide communication channels for your remote team
The most essential item for a remote team is collaboration software. Workers should have access to several modes of communication to choose the best one, depending on their situation. It's good news that there's no need to run different apps.
A tool like Nimbus Platform can combine multiple communication methods. Teammates can engage in real-time chat or asynchronously communicate by commenting and exchanging videos.
The user's online status will also be useful since it will let them know which colleagues are available. This will reduce downtime and help your workers plan their workflow better. The team will demonstrate increased efficiency and productivity.
3. Discover new technologies
Don't limit yourself to technologies before Covid-19. Today's digital market offers tools for almost every aspect of the business: content management, accounting, design, marketing, etc. You only need to identify which processes you want to automate.
If you are rebooting your digital office, you can start by updating your document management software. It is necessary for everyone and often solves multiple problems at once.
Nimbus Note, for example, lets you create worker knowledge bases, assign tasks, share documents, and more. You can also use it with other Nimbus products to save your budget. Nimbus Capture takes screenshots and videos for asynchronous team communication. Nimbus Clipper saves web pages from anywhere online in a customized way.
Applications that you are trying should have a trial period. It will give you time to compare competitive options and make a more informed decision.
Wrapping Up
Let's be honest: your office is already digitalized. Still, introducing new technologies may seem challenging. The business effects of technology, worker feedback and user convenience are all important considerations. However, it pays off to increase company efficiency!
You can always test new technologies without much overhead and slow down your digitalization if things don't work out. A virtual office plan is usually on a month-to-month basis and can be canceled at any time. Will you need or want it? With Nimbus Platform, there's no chance!
Better to see a truly digital office once than to hear about it a thousand times. Sign up for your 14-day trial now. Get a taste of modern technologies!
Follow Nimbus Platform on Facebook for the latest articles and updates!
Previous post
Top 7 Microsoft Excel Alternatives: Their Features, Pros, & Cons
Next post
Workplace Challenges: Benefits of a Work Hub