5 Time Management Tips That Can Help You Right Away
Do you work a lot but still have little time for anything and feel you are wasting your time inefficiently? Well, you probably have poor time management skills (or at least need some more practice in it) since the way you approach tasks determines your productivity. 82% of people don't use dedicated time-management systems, and about half of people don't perform time audits.
This means they do not know what tasks they spend their time on and lose control over their lives. For example, no one realizes they spend about 30 days a year browsing email at work. It's even harder to imagine how much time we spend on online meetings and non-essential tasks/activities!
If you learn how to correctly allocate time for work and other activities, you will be able to do much more and feel satisfied that every day is going efficiently. This article shares time management tips to help everyone manage their time effectively.
What is Time Management?
Time management is an approach to organizing, optimizing, and controlling time spent effectively. They can help if you constantly miss deadlines, have too many meetings, can't set goals, determine tasks properly, struggle to find a work-life balance and constantly postpone important things.
There are many time management systems for effective goals achievement, from controlling time spent on specific tasks minute-by-minute to more flexible methods that do not involve dividing the day into segments. Each person has their tricks and preferences, as time management systems are not universal.
Benefits of Time Management
Time management has many benefits in all areas of life, including work tasks. Learn about the benefits of time management below.
Less stress
When you manage your time spent on tasks, you experience less stress. Poor time management, on the other hand, makes you nervous. Even if you have to spend more time on a specific task or urgent meetings, good time management will keep you stress-free because you know you still have time. You won't feel overwhelmed by the massive amount of urgent tasks set.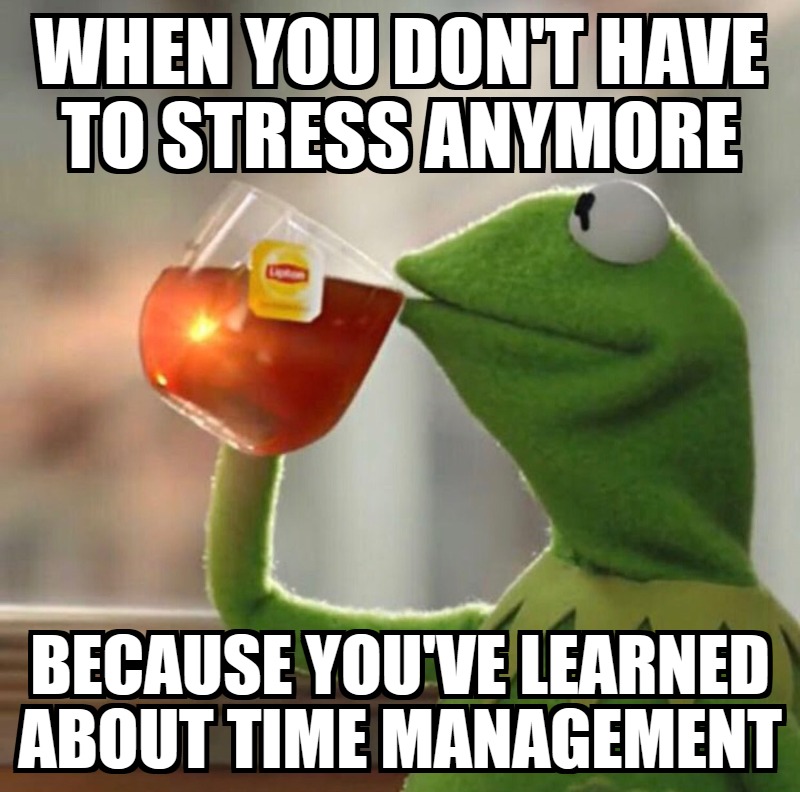 Better productivity
If you have poor time management, you work all day but don't feel productive because of wasted time. By mastering time management, urgent tasks or projects will be finished faster and more effectively, making you more productive. Over time, you will notice that you complete tasks in less time, have fewer online meetings connected with the issue, and worry less about deadlines. Proper planning and distribution of work time will help you set goals.
Improving reputation and relationships with colleagues
If you finish everything on time and don't miss deadlines, your colleagues and superiors know you can be relied on. You will be known as someone who knows how to manage their time. This allows you to move up the career ladder faster, increase earnings, and build better relationships with colleagues.
More time for hobbies
With time management, you have more time and energy for other activities besides work. You can plan your free time more freely and improve your work-life balance. You will always be in a better mood and full of energy because you will know you have time for everything.
Specific goals for each day
Time management will help you determine exactly what you need to do every day. This will simplify your work because you will not spend wasted time deciding what you need to do. For example, if you need to complete a complex project, thanks to time management, you can divide this task into several small ones and move step by step. By planning, you don't spend time figuring out the details as you go and don't lose control – you just know what you need to do and do it on time.
Concentration
Knowing how to manage time effectively will improve your concentration. You will see that you have a certain amount of time for a task and will not be distracted by unrelated items. Having mastered time management skills, you will be able to focus and perform work tasks effectively wherever you are.
Simplified decision making
You can use time management skills for making better decisions not only at work but also in other areas of life. Time management helps you to make decisions simply and quickly since you already have your plans laid out.
Quick achievement of goals
Time management practices include proper goal setting. When you learn to separate tasks and set small, easily achievable goals, you can reduce the time it may take you to achieve them. You can then apply these same time management tactics to larger goals and over longer periods of time.
More confidence
Good time management helps you feel more confident. You can complete tasks on time or even earlier, have more free time and gain respect from colleagues – all these benefits can make you feel much better and more satisfied about your work.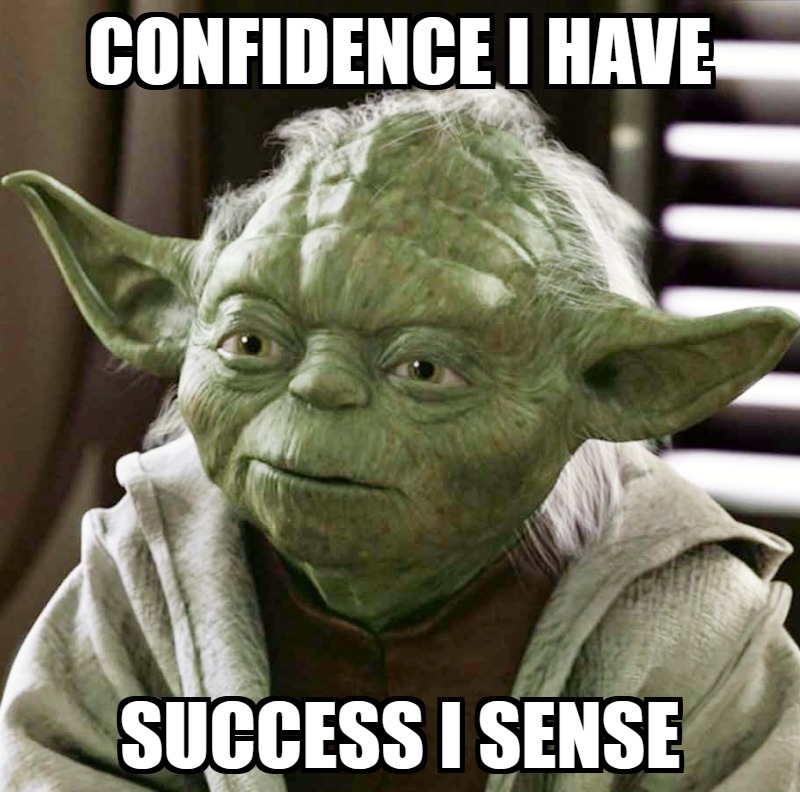 5 Tips for Good Time Management
To manage time effectively, you should develop some good habits. Read below about some simple but effective tips for good time management.
Use your energy wisely
Start by identifying what time of day you are most productive. Some people are more efficient at work activities in the morning, while others are more energized in the late afternoon. You will not be able to work both in the morning and in the evening, so plan all work tasks for a specific time period. Be mindful of your limits and don't overwork, or you likely won't be able to work at all the next day.
Keep a diary
It is important to understand how and where you spend your time in the early stages. Write down all your plans in a physical or digital planner, set the estimated time you need to complete a specific task and then write down how long that task actually took. This way, your time spent on specific activities will be under control.
Create to-do lists
To-do lists are convenient because they allow you to present information concisely and visually. When you open a to-do list, you immediately understand what you need to do and how big your plan for the day is. In addition, you can be sure that no task is lost. Using Nimbus Platform, you can create to-do lists in a few clicks and always keep important and urgent tasks at hand. Plus, you can share them with other team members.
Prioritize
Every day, each of us has a huge number of activities, but not all of them are really very important. One of the principles of good time management is to prioritize and manage tasks in such a way that you do what is essential first and have no blockers at the moment.
Turn on the timer
When completing urgent tasks, you can lose track of time. However, you need to learn how not to spend too much time on completing non-essential tasks/activities. After deciding how much time you plan to spend on a particular task, set a timer and remove distractions. At first, you may not be able to complete the task on time, but gradually you will get better and better.
How Nimbus Platform Can Help You with Time Management
Nimbus Platform is a powerful collaboration tool for your team. You can use it to create to-do lists and share them with other team members. In addition, you can use various design, formatting and branding options to make task management much more interesting.
Take control of your time with Nimbus Platform™!
You can also create shared documents in Nimbus Note and collaborate on them to get feedback from colleagues and perform activities faster. If you have poor time management, try Nimbus Platform today for free and see how your time will be spent much more efficiently!
Check Nimbus Twitter page for more new articles and updates!
Previous post
Why Use a Self-Service Knowledge Base for Your Business
Next post
Top 7 Chrome Screenshot Extensions for Screen Capture