Find out how you can enhance your team's performance from our expert!
Book a demo
If you want to boost your teamwork, there are many WordPress plugins that can help you. Finding the right one for your needs is best done by doing some research.
Is WordPress a Good Fit for You?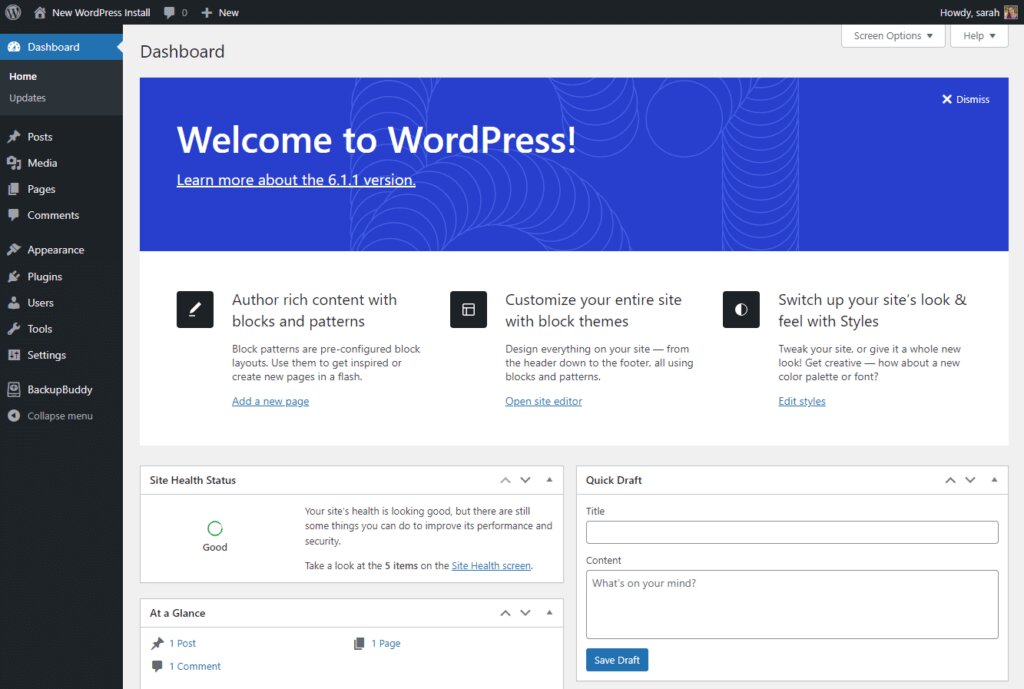 WordPress is a blogging platform that allows you to build websites quickly and easily.
It's a content management system that's free to use and allows people to easily publish their own websites.
According to W3Techs, in 2022, 40 percent of websites were using WordPress.
The Benefits of Using Plugins with WordPress
Plugins can make everyday tasks easier. This can include automating repetitive tasks, improving a site's search engine optimization (SEO), enhancing security or optimizing a site's performance.
Plugins available include:
Project management
Website analytics
Chatbots
Customer Relationship Manager (CRM) systems
File Sharing apps
If you're looking for cost-friendly solutions to improve team productivity, look into some of these available plugins.
10 Plugins That Will Improve Your Teamwork and Output
1. WP Project Manager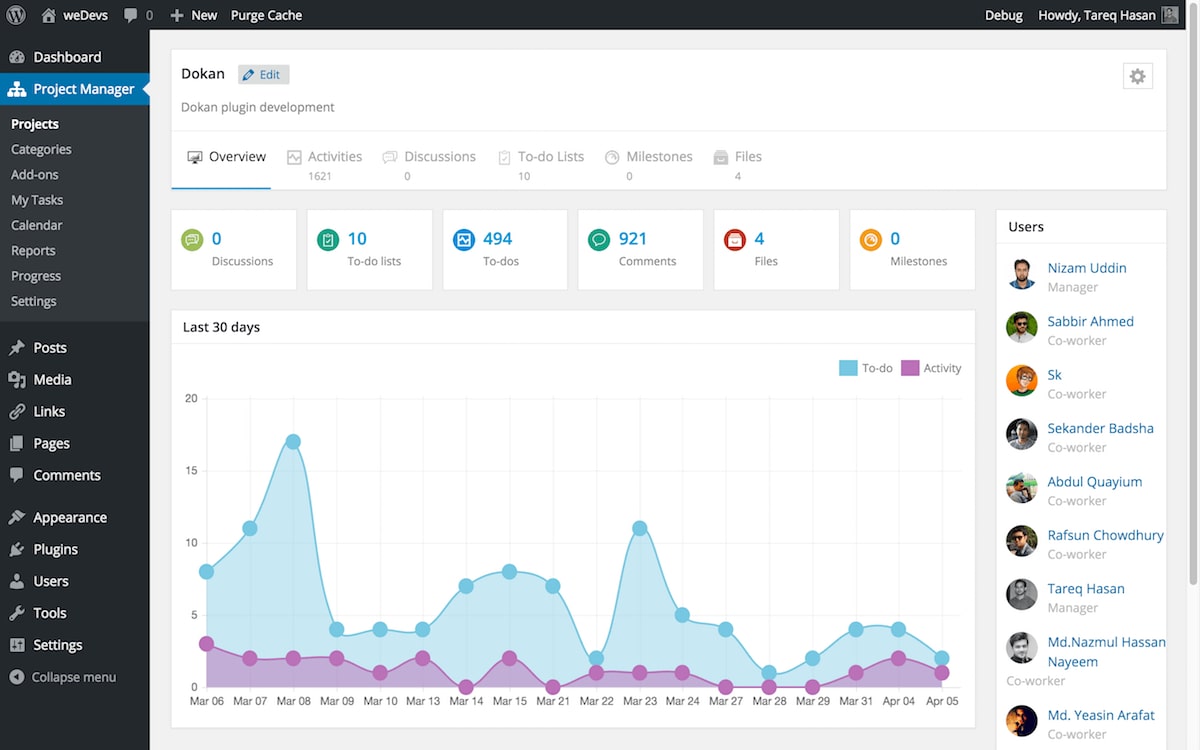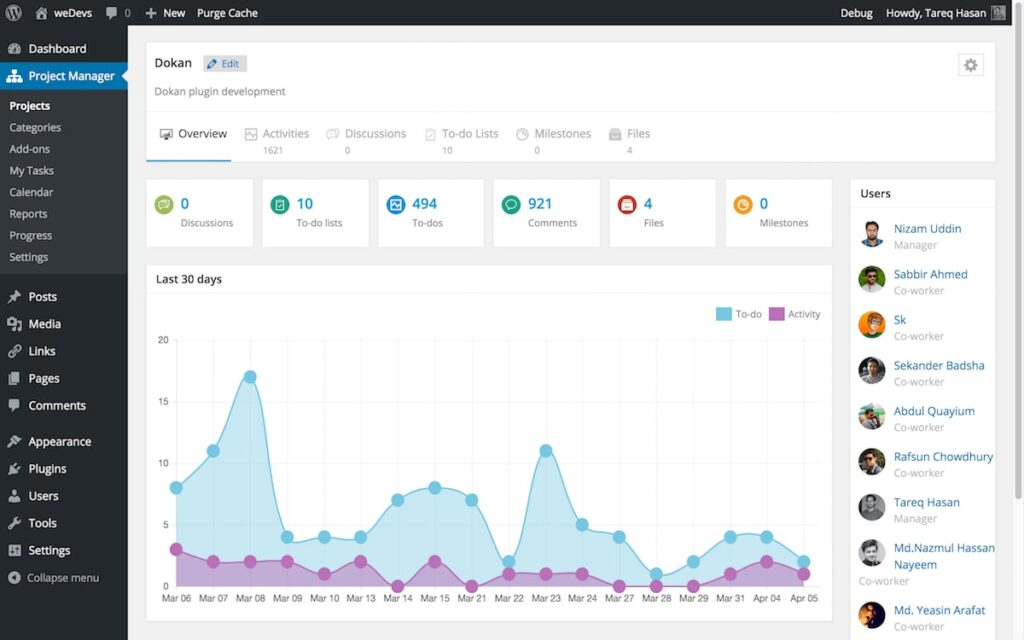 WP Project Manager is a premium plugin. It's an advanced tool that is a great option for your project management needs.
Set up and organize tasks easily and quickly using this plugin.
It's notable features are:
No Usage Limit – create unlimited tasks and projects, with unlimited users or teams.
Time Tracker – use the built-in timer to keep track of the time to complete tasks using push notifications.
Kanban Board – use a board-style system for all your projects and tasks, including your to-do lists, which allows you to drag-and-drop tasks across different boards.
Gantt Chart – assign responsibilities for tasks and subtasks inside an organized Gantt Chart where you can easily view all steps and assignees for every project.
Interactive Task Calendar – get daily, weekly, or monthly views of task timelines with the drag-and-drop feature. Filter them by project or users as needed. Integrate with Google Calendar if desired.
Control Team Capacities & Member Roles – assign permissions according to user accounts and assign user roles according to projects.
2. Hubspot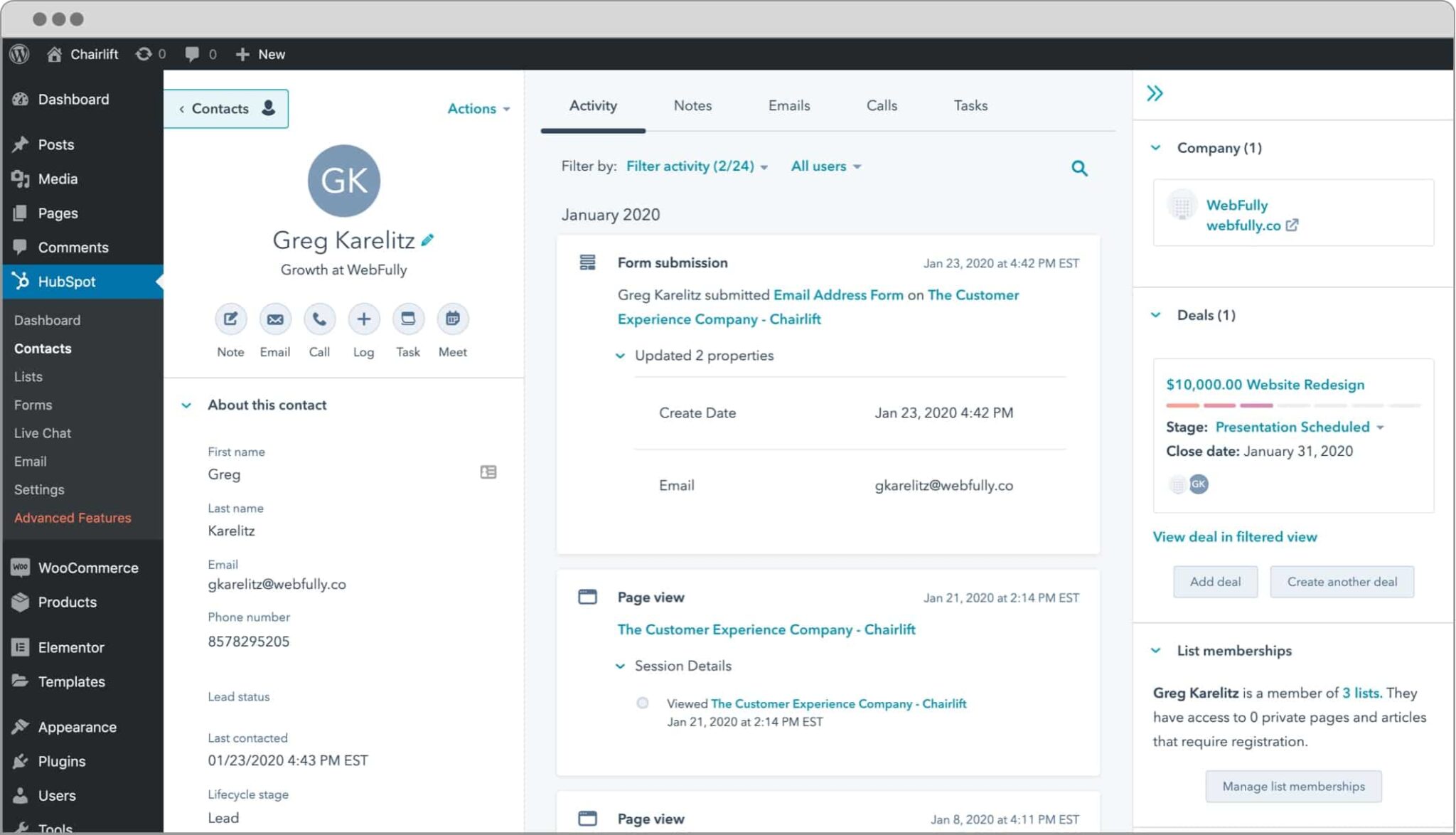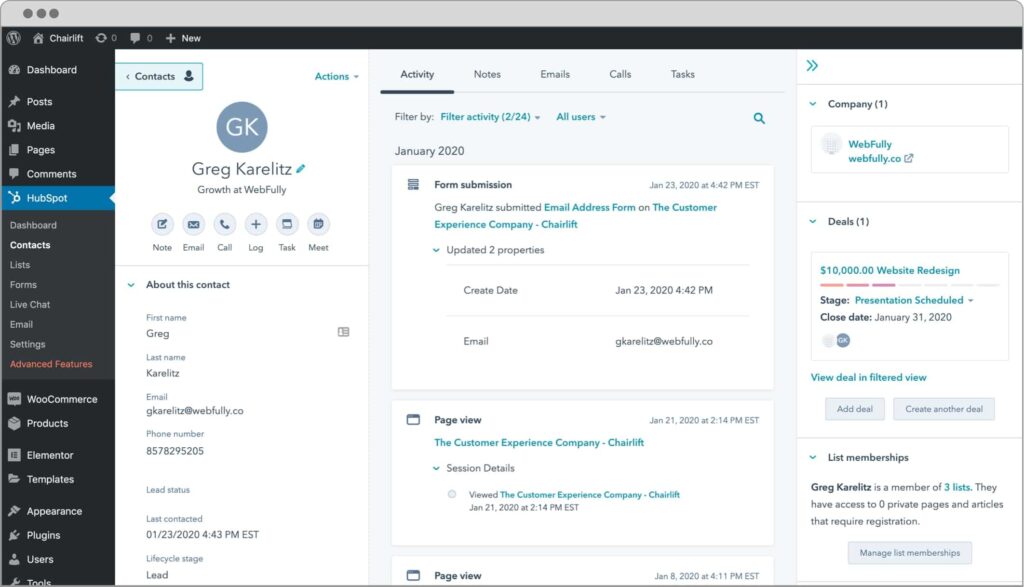 Another premium plugin for managing your projects and tasks. You can use the Hubspot plugin to manage customer service, marketing requirements and sales.
Using the HubSpot plugin, you can manage contact information and communicate with site visitors via live chat. You can also design forms to invite users to subscribe to an email list which can help market your business.
The features to highlight are:
Track your business metrics and team performance and compare it to Google's metrics.
Increase your subscribers using form builders.
Keep your subscribers engaged with your email newsletters.
Use the live chat feature and chatbots to connect one-on-one with website users.
Plus a lot more.
3. File Manager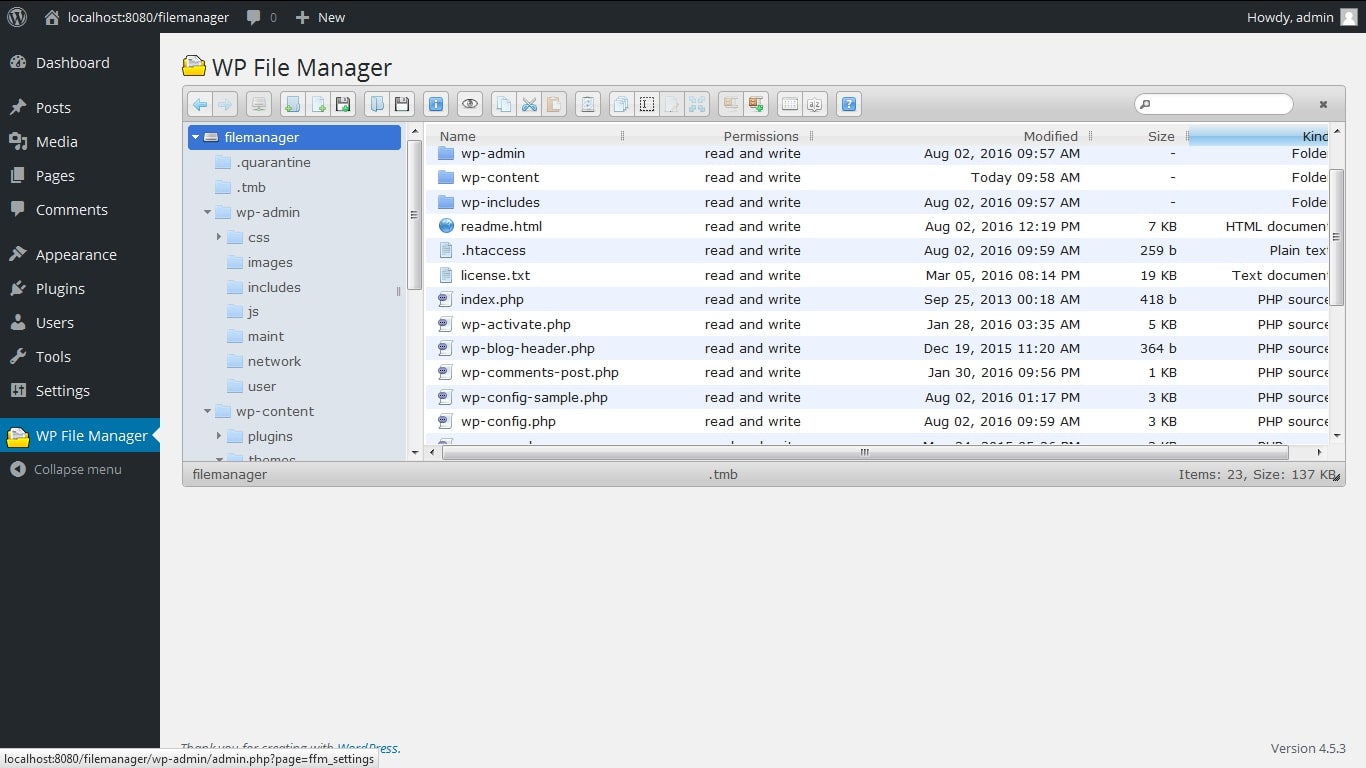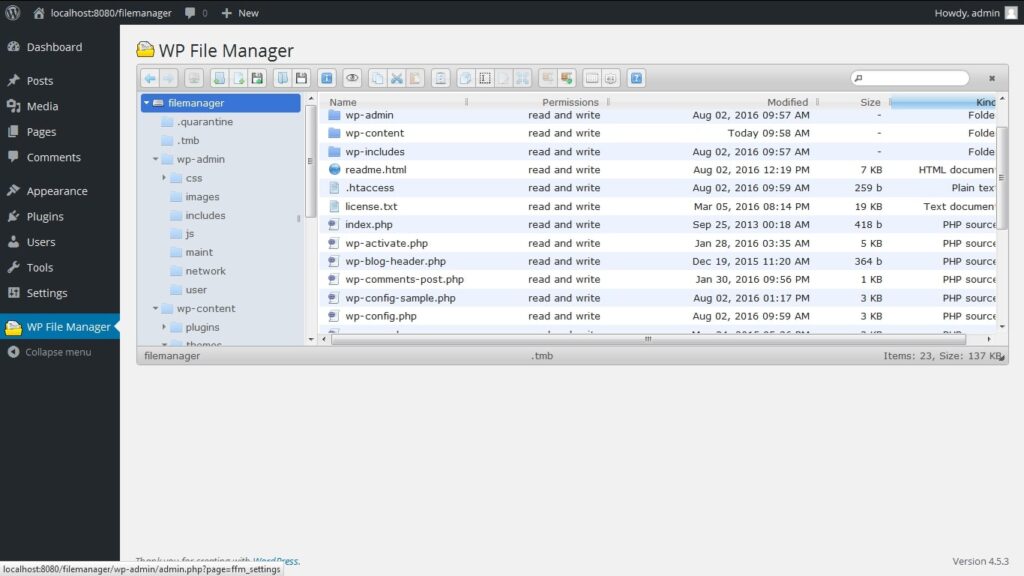 This free plugin allows you to download, upload, edit, copy, paste, zip and delete folders and files from inside your dashboard.
The main features include:
Operations – support different file and folder operations on a remote server (create file/folder, upload, edit, copy, move, rename, delete, etc.).
Copy/move – move or copy files using drag & drop. It also supports multiple file selections.
Archives – create, extract and archive files.
File size – upload files of any size.
File type – determine which files can be downloaded and uploaded.
Share files by email – simply right-click a file and select "Share" to email it.
4. Zoom Video Conferencing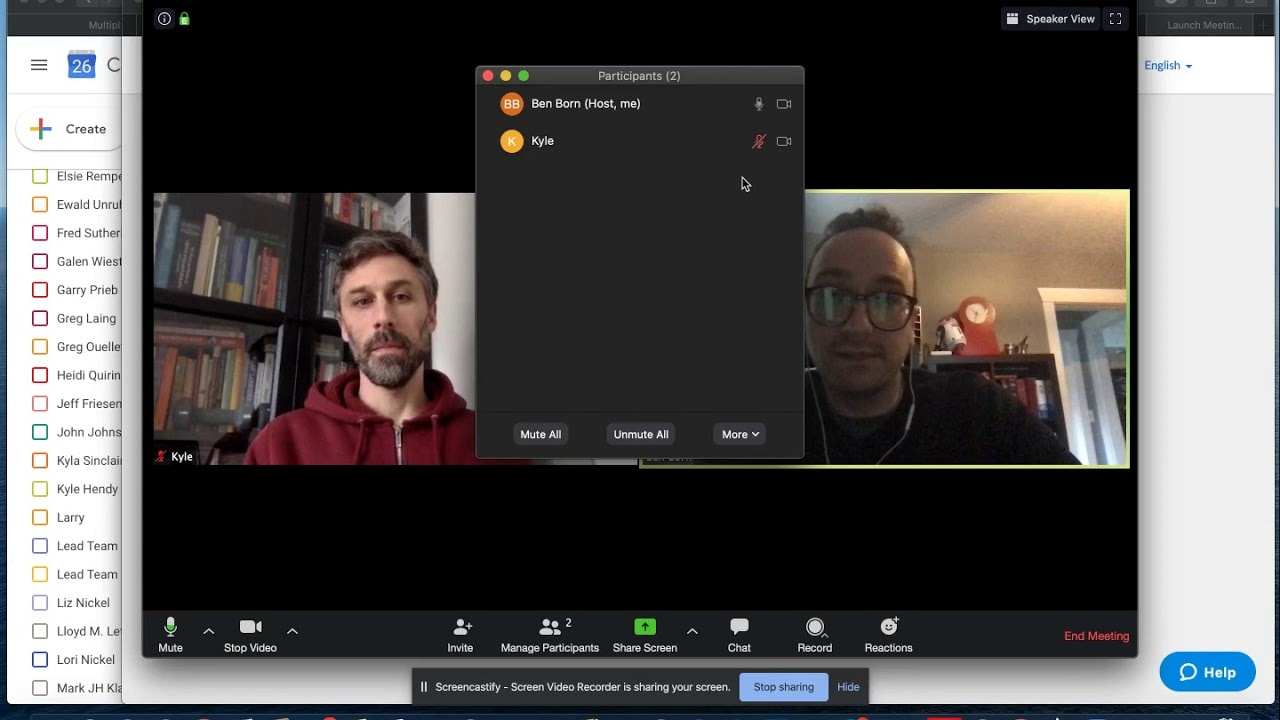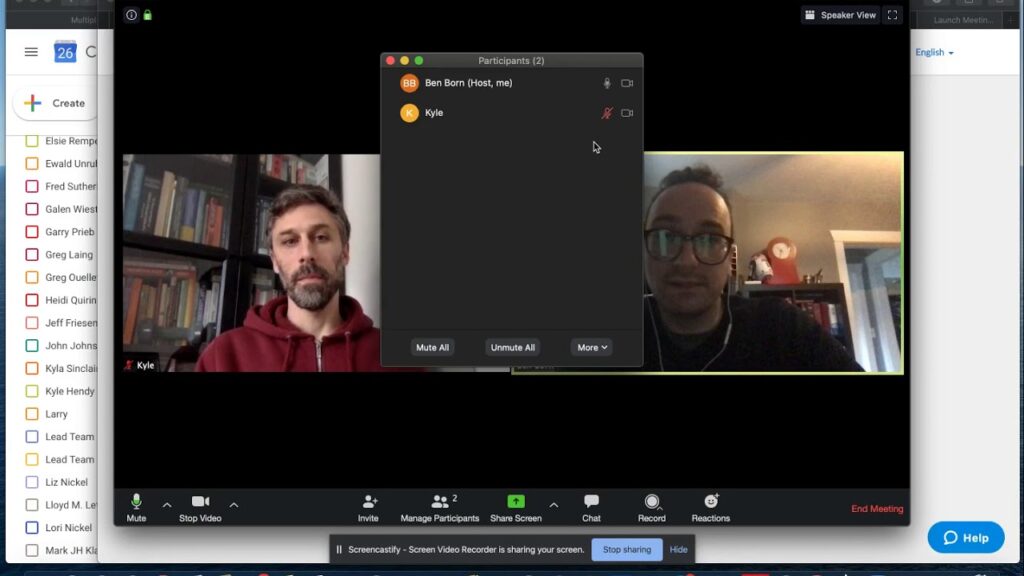 Zoom is a free plugin that also has a premium version. With this plugin you'll be able to manage Zoom Meetings, webinars, recordings, reports and users from inside your website dashboard.
Manage Zoom sessions easily without needing to go back and forth between multiple platforms.
Some of its notable features include:
Importing Zoom meetings into your account in one click.
Managing Zoom meetings and webinars.
Joining directly via browser without the Zoom App.
Managing Zoom user capabilities and reports.
Setting up recurring meetings and webinars.
And a lot more.
5. Integrate Google Drive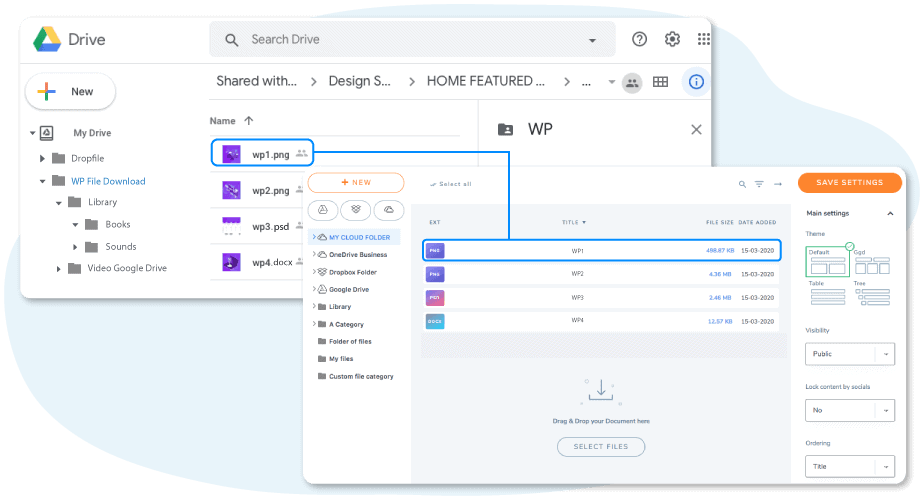 This is a free plugin, which lets you integrate Google Drive documents or media right into your website.
Share cloud files quickly and easily with Google Drive. They can be browsed, embedded, managed, displayed, downloaded, uploaded, searched, and played directly from your website without having to know any coding.
Features include:
File Browser – shows the files stored in your Google Drive cloud account.
Embed Documents – you can add any Google Drive document to your page or post.
File Uploader – a standalone uploader box that lets visitors upload files from their computer to Google Drive.
Photo Gallery – an image gallery displayed in a grid lightbox.
Audio and Video Player – allows you to play audio and video in one player.
6. SP Project & Document Manager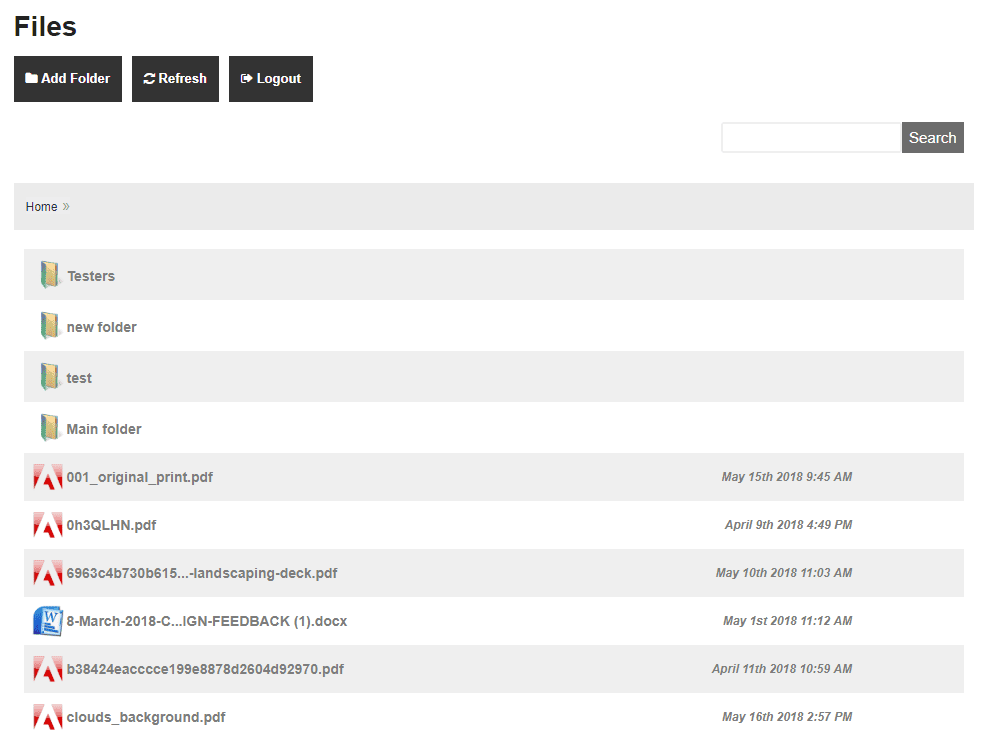 The plugin is free, but it also has a premium option. You can maintain and control a large num of files, records, documents, videos, images and other media. Premium members have access to additional features.
Features to highlight are:
Upload unlimited files without size limits.
Remotely manage your media and documents.
Secure documents under login for each user.
Import local files and store them on specific projects.
And a lot more.
7. Panorama Project Management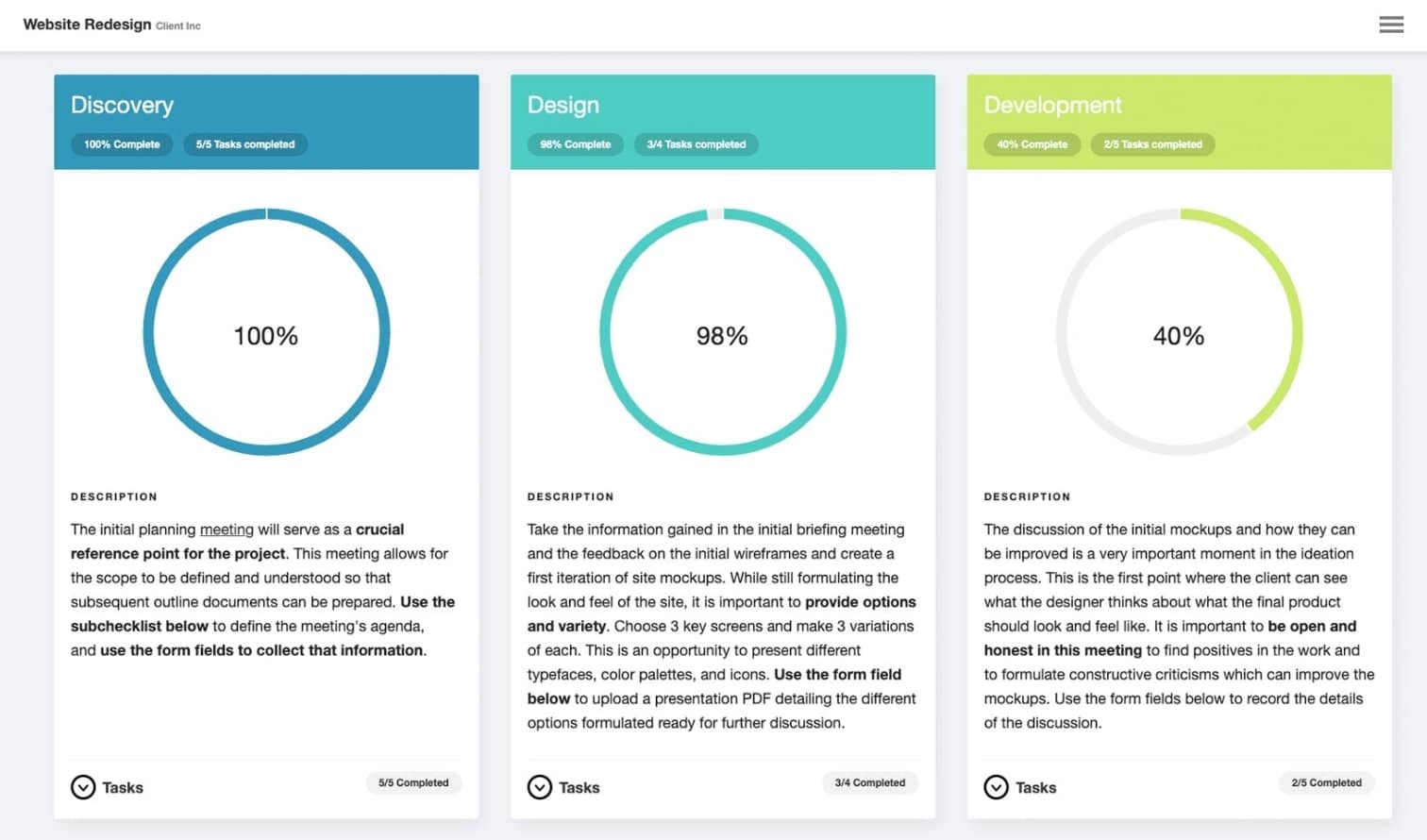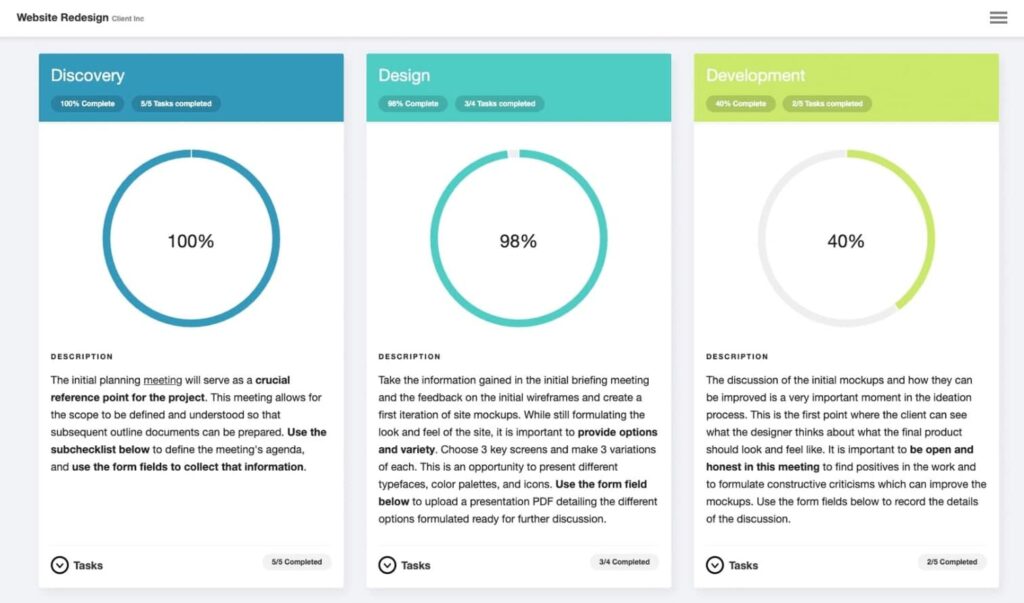 A premium plugin that eliminates inefficiencies, including time and money, when managing projects.
Features worth highlighting are:
Visual dashboards according to project requirements.
Automatically track project progress and timing.
Delegate, discuss and track progress on tasks.
Manage documents and approvals.
Configure permissions, access and capabilities exactly how you need them.
8. CoSchedule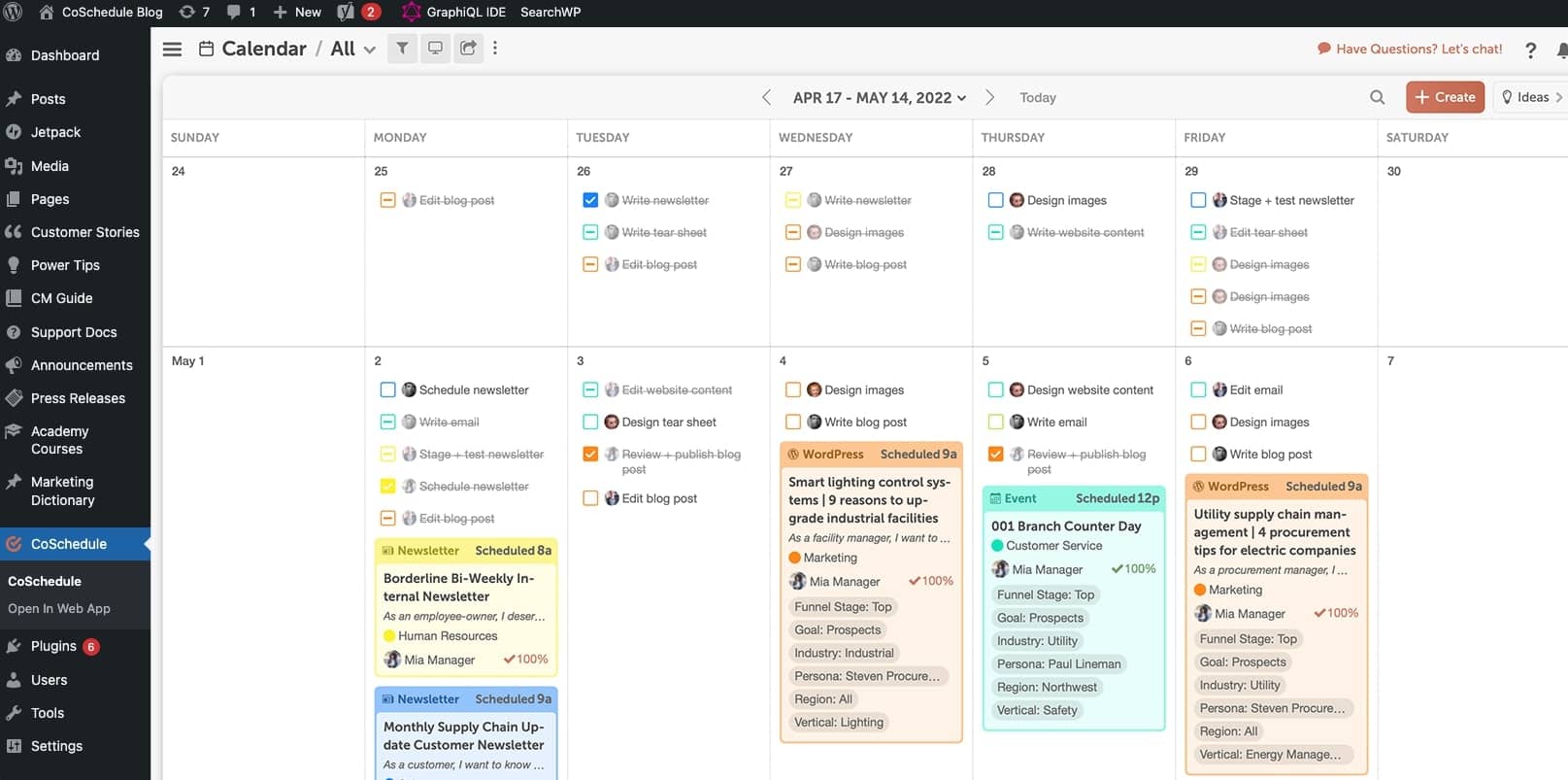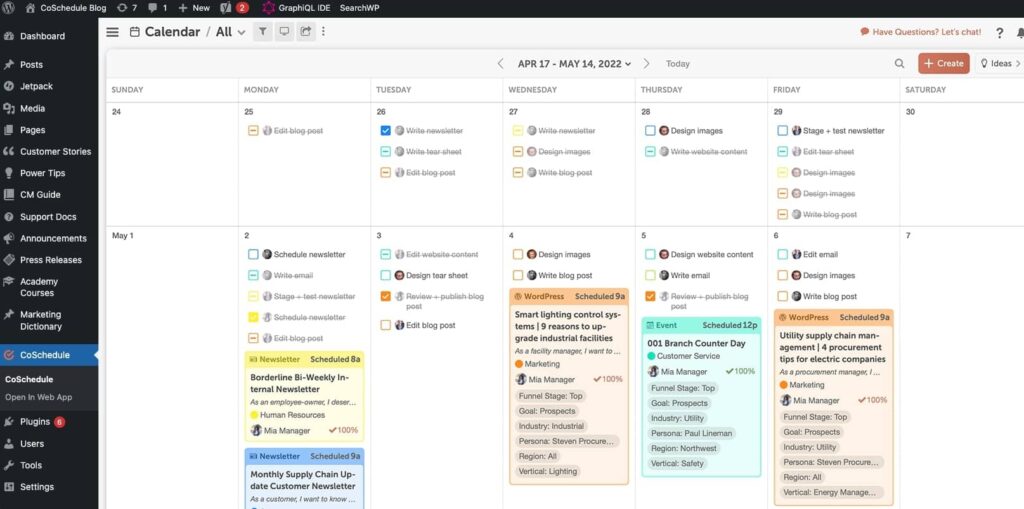 This free plugin (that also has a premium version) lets you plan, publish and promote social media messages and blog posts directly from your site.
Its wide range of features to note includes:
One Calendar for Your Entire Team – see everything your team is doing and manage team communication without leaving WordPress.
Simple Drag and Drop Interface – move content easily as priorities change. Just click and drag from one day to another.
Get Your Blog Organized – save time on content creation, without missing deadlines.
With many more features.
9. Kanban Boards for WordPress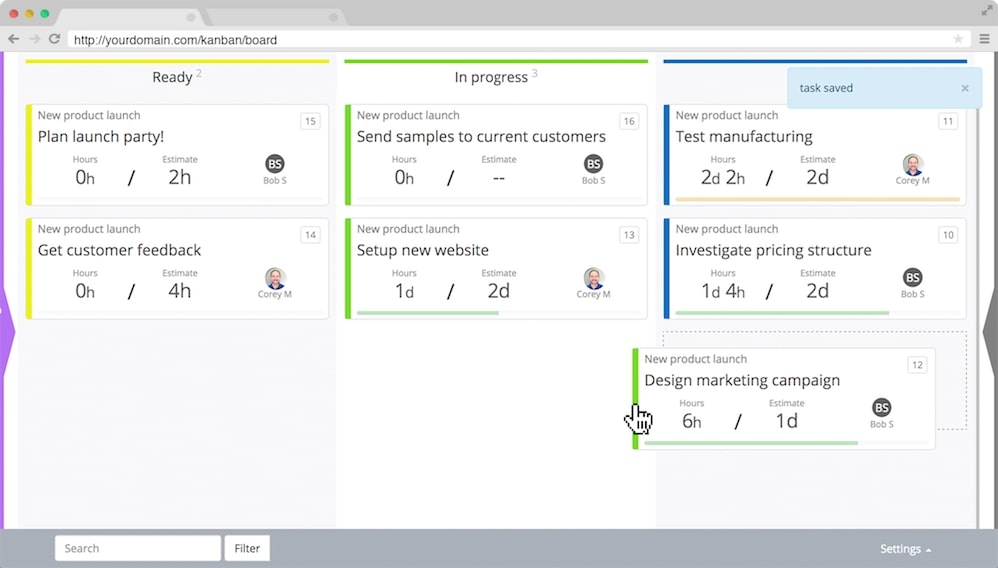 Plugin with a free and premium version for handling your CRM needs, monitoring sales, recruiting new employees, scheduling content and more.
Features and things you can do include:
Customize boards depending on your team needs using the swim lanes option.
Easily create projects and identify tasks from inside the board.
Give team members individual tasks to ensure they'll be completed and set up email notifications as preferred.
Calculate how long you expect tasks to take, then track your time to see how tasks progress.
Customize views by searching and filtering tasks. Save them as bookmarks for ease of access.
Manage team member details and control who has access to which board for protecting privacy and integrated management of projects.
Better privacy and security by having your data separated from your site data.
Real-time collaboration and seeing changes right away.
Suitable for mobile devices.
10. BuddyPress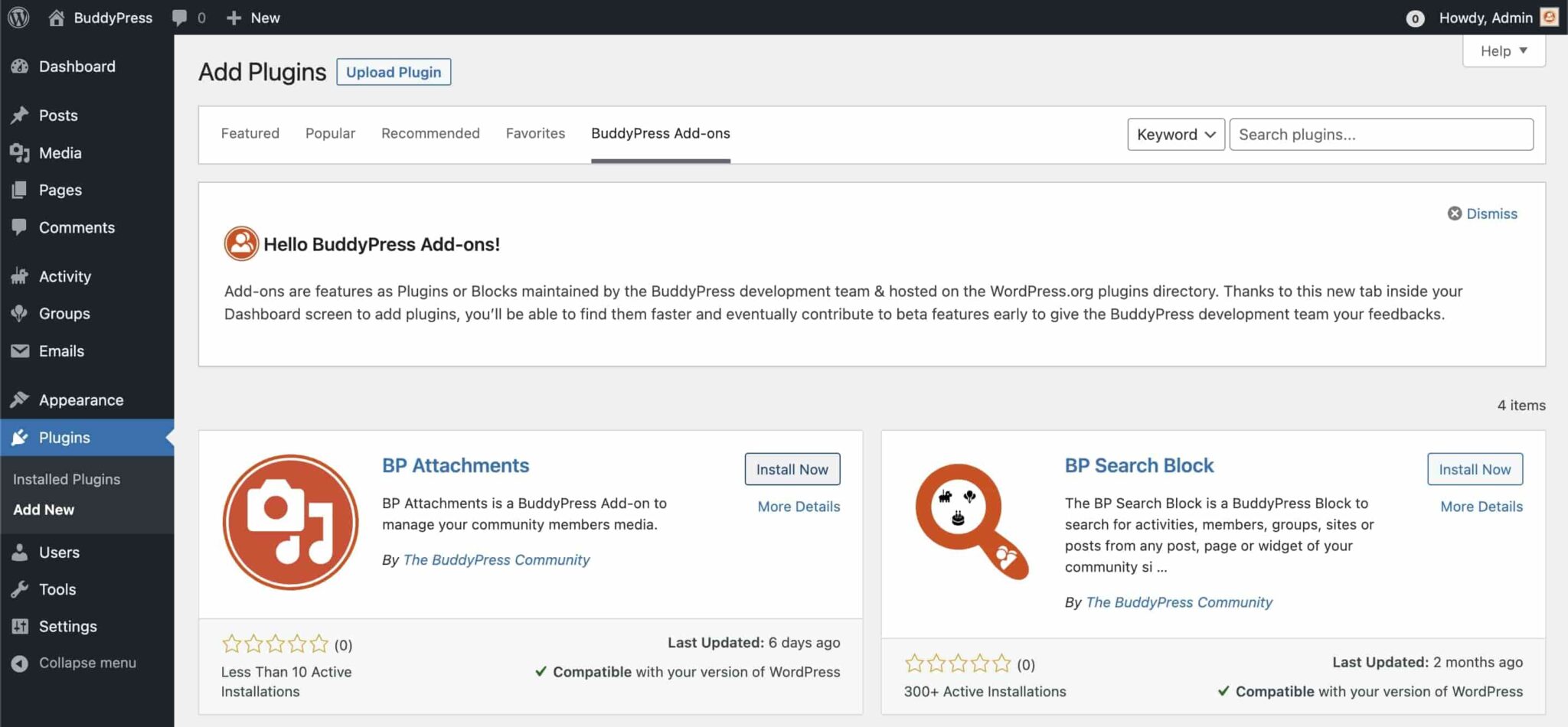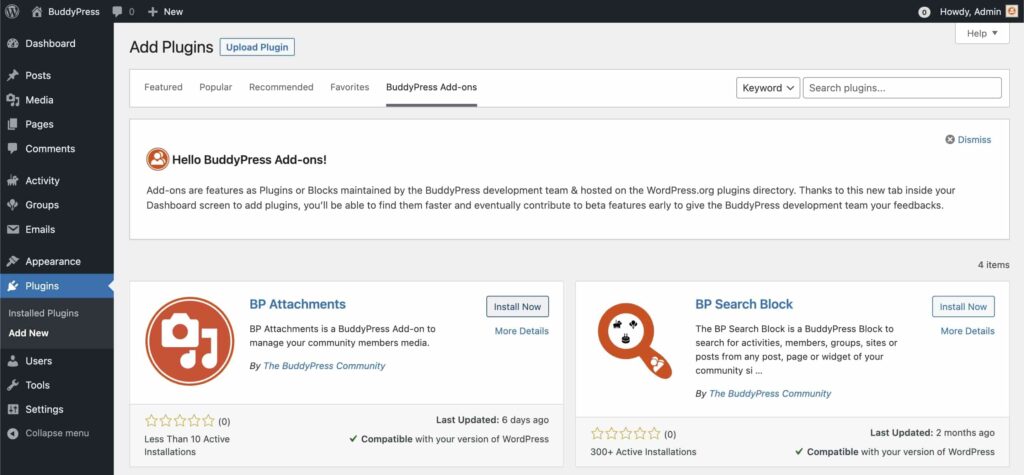 A paid plugin, which can be used to offer a community within your site. The visual builder makes it compatible with any theme, which also allows you to customize it further if you wish.
Features to highlight include:
Project planning.
Social networking integration.
System to manage your content.
User-interaction in real-time.
Real-time collaboration between users.
Plus many other features.
Managing Teamwork Using Plugins
Better productivity does not always require sophisticated tools. It's how you use plugins efficiently to make your team work smarter, track tasks, and keep up with everyone's responsibilities and how they contribute to the success of their project, team and business.
The WordPress plugins mentioned are not recommendations, but have been listed as options to consider helping your team be more productive.
FuseBase (formerly Nimbus) as a Solution for Your Teamwork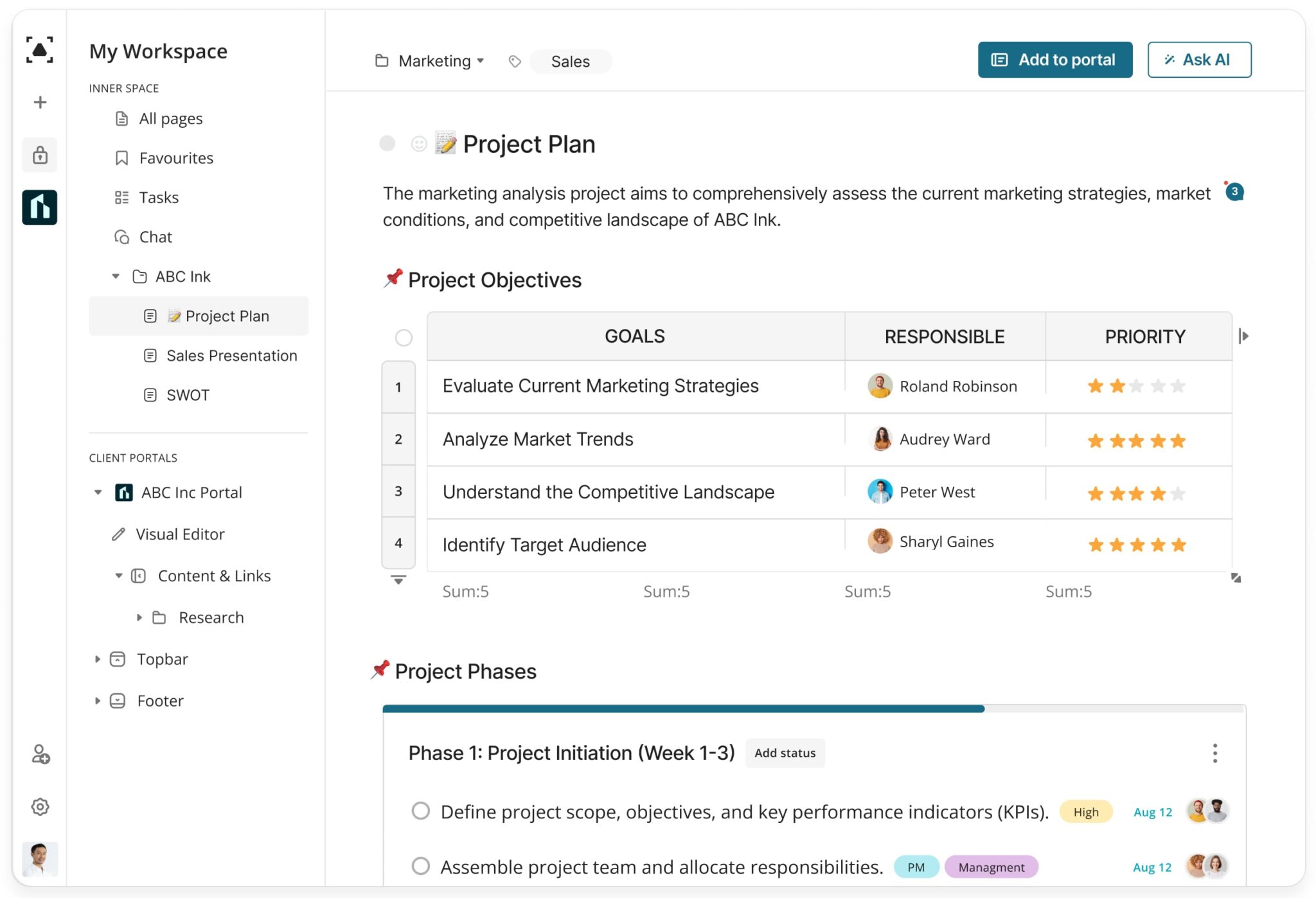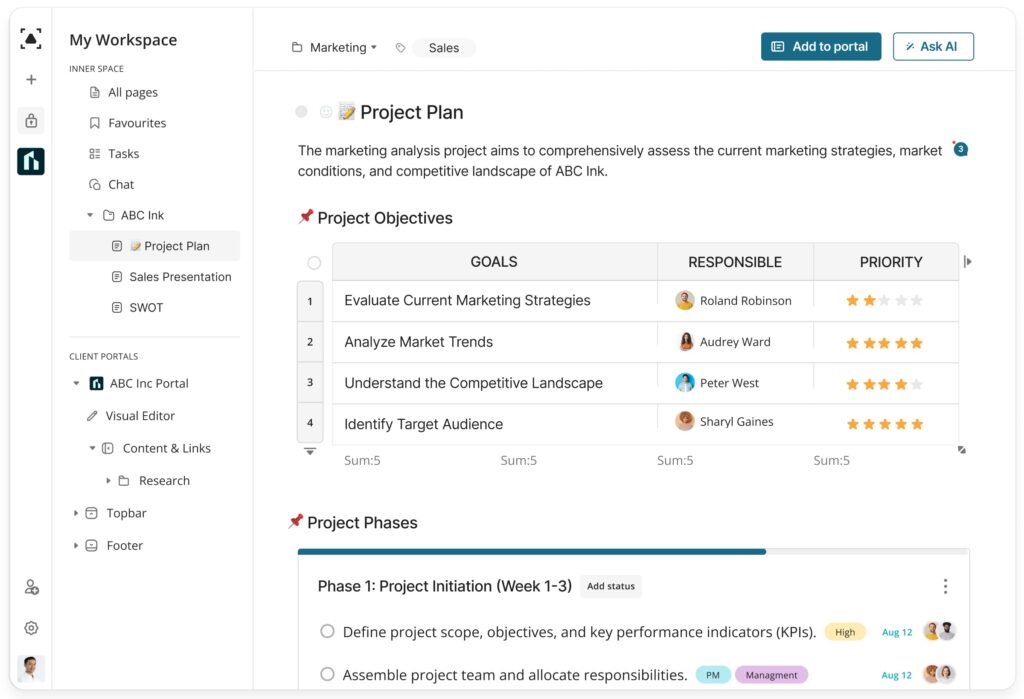 FuseBase (formerly Nimbus) is a collaborative note-taking app to capture ideas, track your tasks, collaborate internally and externally and share documents or files with your team and stakeholders.
Discover new ways to develop your teamwork with FuseBase
With FuseBase, you can:
Eliminate the need to use multiple tools by consolidating other applications into this one app.
Create screen recordings, annotated screenshots and scan images using OCR technology.
Use the note editor to create and share documents, manage tasks, and improve how your team communicates.
Use mobile or desktop apps to work offline.
And a lot more.
To learn how FuseBase can make your team more productive, visit our site.
To view templates, read case studies and see examples of how to use FuseBas, check out our blog.
To receive FuseBase latest articles and updates, follow our Facebook page.
Read more posts on this topic:
Disclaimer
Parties other than FuseBase may provide products, services, recommendations, or views on FuseBase site ("Third Party Materials"). FuseBase is not responsible for examining or evaluating such Third Party Materials, and does not provide any warranties relating to the Third Party Materials. Links to such Third Party Materials are for your convenience and do not constitute an endorsement of such Third Party Materials.n
Previous post
Top Tips for Effectively Managing Multiple Projects at Once
Next post
Is Going to a Paperless Office Right for Your Business?