Nimbus Suite solutions for the blended education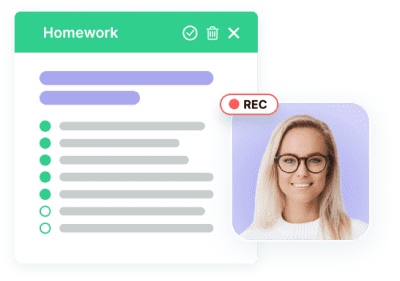 The coronavirus pandemic that began in March 2020 caused the largest disruption of the education system in history, affecting almost 1.6 billion students in more than 190 countries. The closure of schools and other educational institutions affected 94 percent of students worldwide and up to 99 percent in low- and lower-middle-income countries.
According to a policy brief by the United Nations (August 2020), school closures will not only have immediate economic consequences, but also long-lasting effects. Education accounts for a third of key dimensions in the Human Development Index. For the first time since its conception, the Human Development Index will likely show a striking drop (Figure 1).
Such disappointing forecasts required a quick response from educational institutions.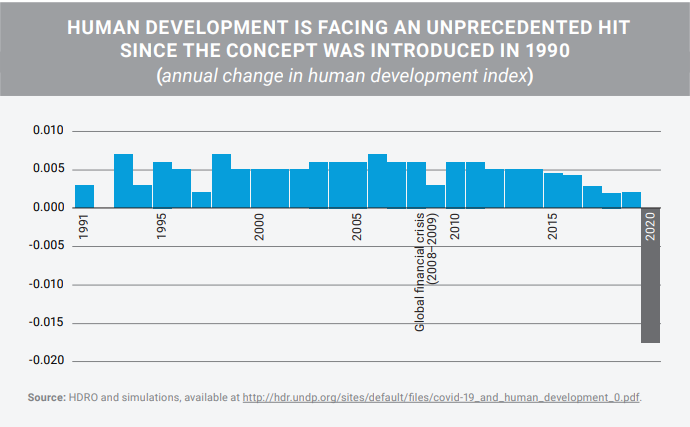 Figure 1. Human development is facing an unprecedented hit since the concept was introduced in 1990
The rapid spread of COVID-19 in the world has forced millions of students and teachers around the world to switch overnight to work online and adapt to a new lifestyle dictated by time and circumstances. Teachers had to switch to online schools in a matter of days, learn new teaching methods, and also do everything possible to ensure that students without computer access could keep up with the educational program.
In moving to online education, teachers faced the problem of finding suitable technological systems and tools that could provide effective distance learning and allow students to focus on their learning goals and academic objectives.
Parents, students and teachers around the world are now adjusting to the "new normal" by learning from a distance. However, more than half of parents around the world still prefer traditional education. This requires finding a common solution for those who prefer offline learning and those who prefer studying online.
It is important to understand that the educational sphere no longer requires live presence in the classroom at all times. Today, classroom instruction can be blended with online learning, and teaching can smoothly flow from one type to the other. Blended education (also known as hybrid education) is a learning method that combines technology and digital media with traditional teacher-led classroom instruction, giving students more flexibility to adapt to their learning experiences.
When looking for an effective solution to organizing online and blended education, a number of questions arise:
How to engage students and keep them focused on learning?
How to prepare content that is interesting and understandable to students without additional explanation from the teacher?
How to effectively organize work within the online classroom while interacting with a large number of students who need personal attention and emotional support?
How to speak to students in a modern language, employing trends and social networks?
Traditional education is now changed. Digital tools are now widely utilized in classrooms. The main objective now is developing correct techniques to work with these tools.
A number of tools are used to organize distance learning, including:
eBooks and electronic courses (interactives, slides, presentations, documents, simulators, dialogue simulations, etc.)
electronic tests for examinations
various electronic content
video and audio content
webinars
blogs, forums, polls, feedback forms
social media communications (likes, comments, profiles)
gamification (levels, ratings, badges, prizes)
external training resources (websites, books, courses, tests, trainings).
With the help of these tools, you can build both online and blended learning paths for distance and face-to-face learning. One issue with these tools is that they are often located on different sites and platforms and cannot be used together, or their use is too expensive.
Nimbus Web Inc. has provided support to educators with online educational tools to solve some major problems. Nimbus currently offers three key products to help educators worldwide facilitate hybrid and fully online learning in the shortest possible time using ready-made educational tools and special templates.
With the help of Nimbus products, you can easily create your very own electronic book with a set of links, multimedia, quiz tasks and embedded content from other sources. If your students have mobile phones or personal computers, your e-book can be downloaded and accessed while completely offline.
One of the most popular products in Nimbus – one that is widely used in K-12 online schools – is the Nimbus Note app for creating notes.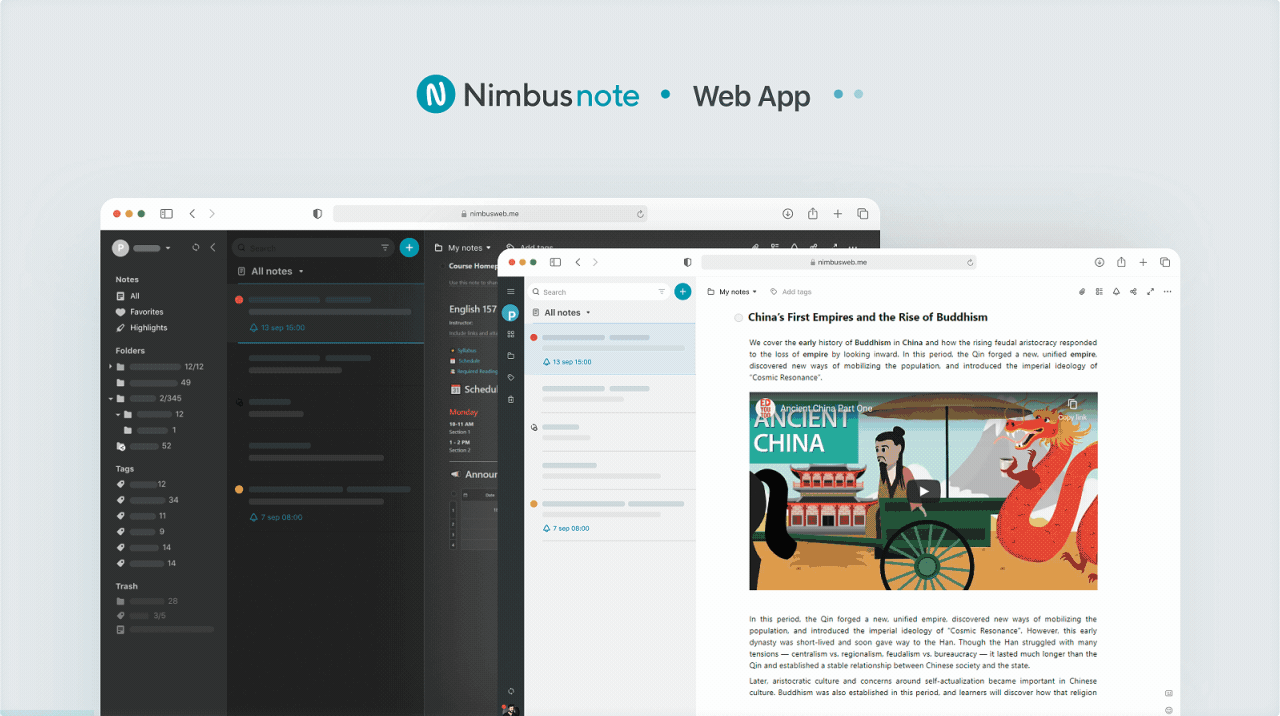 Nimbus Note – blended, online, and on-campus education suite app for knowledge and information management
Nimbus Note is an application that helps you keep all relevant information and data from different sources in one space. You can create a detailed lesson plan and class schedule, add homework checklists, and set reminders so that no students miss deadlines. Insert embeds with various interactive elements and colorful materials. Add your JS script to make learning more engaging and keep students interested. Also, you can keep an online journal to make your student assessment process as transparent as possible. The application can be accessed in a variety of ways – through mobile devices, tablets, iPad, desktop and web applications.
With our ever-growing database of templates, you can create advanced pages in a single click. Teachers appreciate that we provide the ability to integrate interactive quizzes prepared on different platforms to give students a complete experience: from using educational content to completing assignments. Our templates will help you prepare your educational content in a simple and convenient way, even if you do not have special skills in creating online courses.
Nimbus Note is ideal for creating everything from simple text documents to complex notes with tables, PDFs, and Google Docs. A convenient formatting panel helps you highlight important text and make notes more rich and versatile with the option to add pictures, videos, and embeds.
Here is what users say about Nimbus Note:
"I've been using this program to take notes for my college classes. It's the best note taking platform I've been exposed to thus far. I enjoy the effective formatting that is there at every click. I also like how you can label your notes." – Nicole Zannelli, teacher, Mountain Lakes (USA).
A productivity monster tool! The new block editor is like I am done with other note taking apps.", – Rami M. Amin, EdTech specialist, Jordan.
Our second whiteboard product is Nimbus Capture, which has a built-in editor that can be used as a learning app for any aspect of the educational process.
Nimbus Capture is a powerful screencasting tool designed for interaction and visual collaboration.
Taking screenshots and screen sharing saves a lot of time compared to typing. In addition to recording video from the screen, Nimbus Capture gives you the ability to use a webcam to broadcast the speaker. The effect is that students learn as if they're in a live lesson and can better receive emotional support from the teacher.
You can format the video directly during recording using a special annotation panel. Turn the camera on and off, add formulas, shapes, callouts, and labels to the video to focus students' attention on what's really important.
All training materials can be loaded into any popular LMS (Learning Management System) or storage system. Alternatively, they can be saved locally. Complemented by an interactive whiteboard and built-in formula editor, Nimbus Capture will help you organize learning in all forms of the educational process: on-campus, online and blended.
Record, edit, post and share your video content with one application. Slow down videos and split anywhere without using complex tools.
Use Nimbus Capture to record videos of your entire desktop or browser tabs, or create videos using your webcam.
I found Nimbus very useful to record video of my lessons, so I was able to organize better my work, especially when it was comfortable for me…and then I sent it to my students without being all in videoconference at the same time.", – Paola Del Giudice, teacher, Bergamo (Italy).
Loving the product as it helps me teach my students during the coronavirus shut down. I really like how I can play a movie for my students on the computer and it will record the desktop audio as well (without the mic).", – Ryan Sheets, social studies teacher, Washington (USA).
Nimbus Suite for keeping student's engagement during online and hybrid education
Nimbus Clipper is another product from our toolkit that helps you save online content: entire web pages, fragments of pages, and even emails or PDFs. Organize your own research and knowledge base so that you can keep all the data you need in one place for easy reference. Learn how Nimbus can help you with building up your perfect knowledge base here.
Using Nimbus Clipper you can save:
entire or selected fragments of Internet pages (e.g., web content that can serve as interesting teaching material for your lessons)
pictures, diagrams, or drawings
PDF files
E-mail messages from popular services such as Gmail, Yandex, Hotmail, Mail.ru and so on
articles or selected text for offline reading
With Nimbus Clipper, you can also select the desired text with a marker or directly add new tasks to the task list. Students can reap tremendous benefits from using Nimbus products. They can share videos for questions or exercises, scan documents, complete assignments, and easily communicate.
Nimbus Web Clipper is the easiest way to clip text, images, links, email addresses.
I loved the ease of downloading on my Chromebook. Very user friendly tools! I also appreciate how easy it is to add to Google Classroom. Great overall experience.", – Audrey England, teacher, Hackensack (USA).
I'm one of the administrator in the school as Exam Coordinator&HODs Mathematics and GSuite expert. While I'm arranging folders, documents in GSuite, I need to show to the teaching staff and students how to access and work on them. Your apps are very suitable for me to work with. I can record the way of how to work, capture, edit, convert and download.", – E. Kolan, technical administrator, teacher, Nairobi (Kenya).
Nimbus Web Inc.'s solution for organizing online and blended education allows you to build entire online courses with your own personally created content, including audio and video materials, checklist tasks and tables, and integrated embeds from YouTube, Google Docs, Twitter, and more. All of this increases the interactivity of lessons. Working collaboratively on notes helps remove barriers such as limited communication between participants in the educational process. Broadcasts of the speaker during screencasts create live interactions between students and teachers. This solves several problems that teachers all over the world face in organizing online learning.
Today, traditional education is becoming different. Digital instruments have been implemented in learning seriously and for a long time. Now the main question is how to correctly develop methods of working with these tools, train teachers to work with them, and, of course, to remove social inequity in learning.
The main goal of Nimbus Web Inc. is to help teachers and students from around the world adapt to our existing reality and become winners in it. Together, we will be able to understand the mess surrounding the transition to hybrid schools and find the most effective approaches to digital learning.
Sources
Policy Brief: Education during COVID-19 and beyond – AUGUST 2020 – United Nations
https://www.un.org/development/desa/dspd/wp-content/uploads/sites/22/2020/08/sg_policy_brief_covid-19_and_education_august_2020.pdf
Learn more about a special offer for schools