New Nimbus Note for Android – material design, new widget, call reminder
New Nimbus Note for Android – material design, new widget, call reminder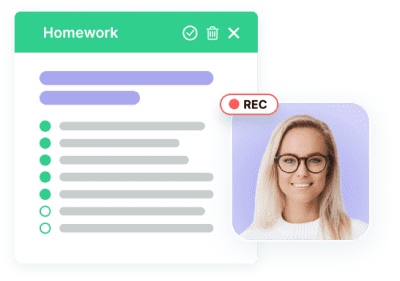 We are pleased to announce the release of a new version of Nimbus Note for Android, in which we added a multitude of new features and possibilities.
Download Nimbus Note for Android – https://play.google.com/store/apps/details?id=com.bvblogic.nimbusnote
New note list
We decided to rearrange the list items. Firstly, previews were moved to the left, while descriptions were removed. The great thing about it is that now there is no limit on the number of characters for the note title, and every note's full title will display on the list. Also, notes that have not been downloaded from the server are not marked with a special symbol: instead, their title appears gray. Therefore, we made the note list cleaner and more user-friendly, at least in our opinion.
Quick folder access
If in the old version you had to make a number of steps to switch from folder to folder. Now you can do it right from the note list. Just tap on the top bar and select the required folder.
Advanced widget
The widget's main purpose is quick access to the app information without any need to open the app. Of course, you will not be able to read a note right from the widget window (how useful would this option be anyway?), but you will definitely be able to view tasks and check the completed ones. Learn more about the task list widget in our guide.
Creating notes with a swipe
We couldn't but add the + button to create new notes, which offers a number of advantages. There, is, however, a disadvantage – you need an extra tap to create a new note. Insignificant? Perhaps, but for many users it can be quite irritating (judging by the feedback for apps that already added such a button). We thought about it some more and decided to add yet another way to quickly create a note – a swipe starting at the right side of the screen will bring up a new note screen. It turned out pretty convenient too. I myself, being an active app user, hardly ever use the + button, except for when I need to make a photo or create a TODO note.
Call Reminders
Here's how it works – you create a call reminder for the required note, type in the phone number (or select from the contact list). You will see the note with the incoming call information. The feature has been tested more than once and proved extremely useful.
Dark theme
You should be equally comfortable using the app (editing or just reading notes) no matter if it's light or dark. This is why we added another eye-friendly full-fledged dark theme. The letters appear white against the dark background, which is perfect when reading in the dark. You can switch between Day/Night modes from the side bar.
Previous post
New Web Client: Subfolders, Auto-Save and other features