New Nimbus Note for iPhone – searching for text in images, OCR and search snippets
New Nimbus Note for iPhone – searching for text in images, OCR and search snippets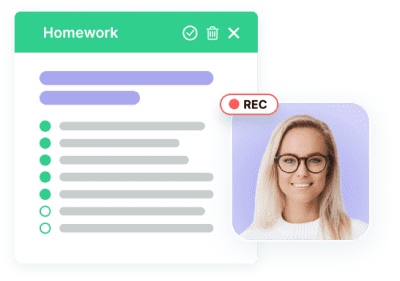 In the new version of Nimbus Note we improved search performance and added several new premium features: searching for text in images and OCR (pulling text from images).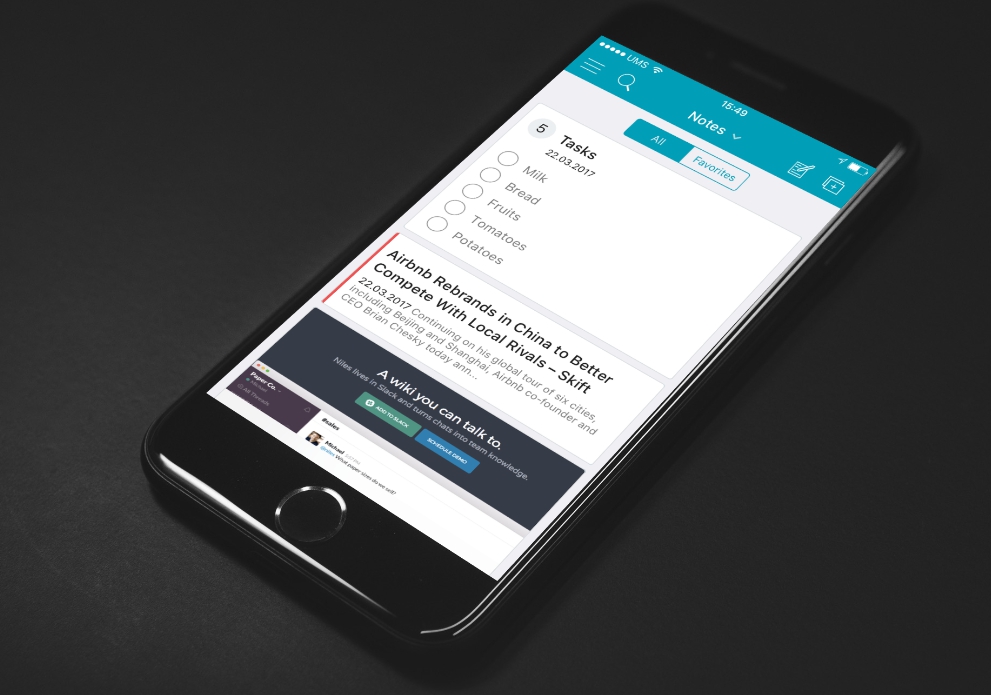 Download Nimbus Note for iPhone – https://itunes.apple.com/us/app/nimbus-note-notes-to-do-lists/id828918459?mt=8
Full search reinvention
Search is one our service's cornerstone features. The point of a search is to quickly locate a note. How did it use to work? You entered a word, pressed on the search button and got dozens or hundreds of results. Locating a note among those was a virtually impossible task.
In the new version we reinvented our search and made it heaps better. Our goal is to enable every user to locate the note they want in mere seconds even if they entered a generic rather than a more specific search query (like one word for instance). And here are the new features that were introduced to accomplish this goal.
Searching for text in images
Images are an integral part of notes along with regular text. We take snapshots of bills, receipts, documents, business cards, book pages, tickets, articles and a lot more. But all that is pointless if you cannot quickly locate a note with the snapshot you took (for example, that of a plane ticket or a scanned handbook page).
Not so long ago we began testing a new feature – to search for text in images. This feature allows locating necessary information among the uploaded images and display notes that contain them on the list of found notes. If a note contains several images, the one containing the text you need will be displayed in search results.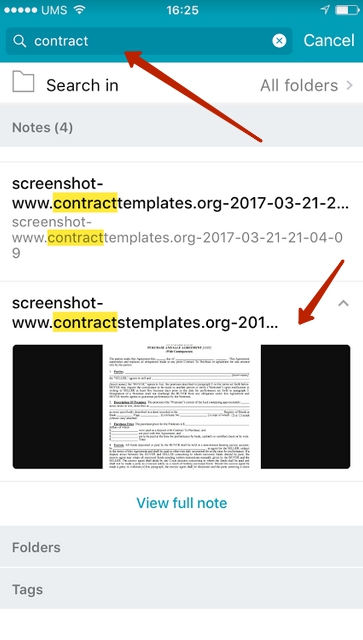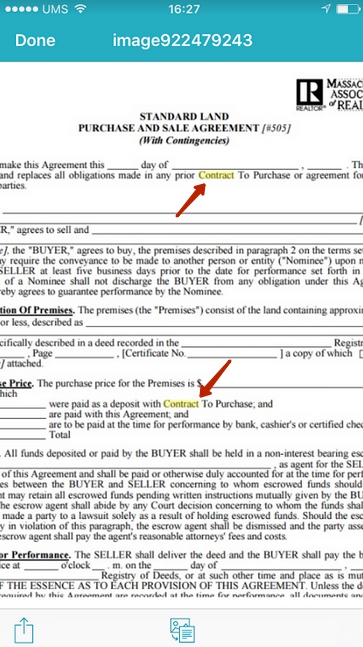 OCR – retrieving text from an image
Often you need to not just find text in an image but also copy it to clipboard for further editing. With that in mind we added a special button to the image viewer. Pressing on that button will get the image analyzed and text pulled from it will be displayed in a special window from which you will be able to copy it.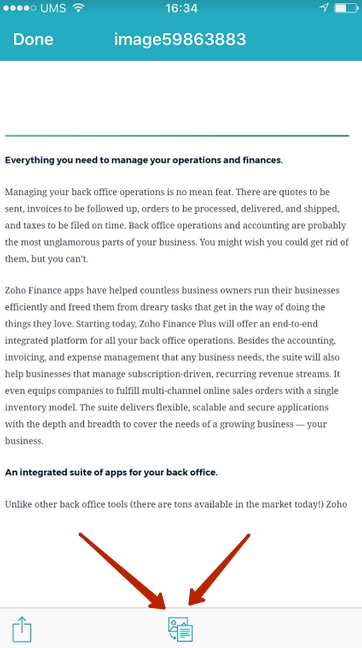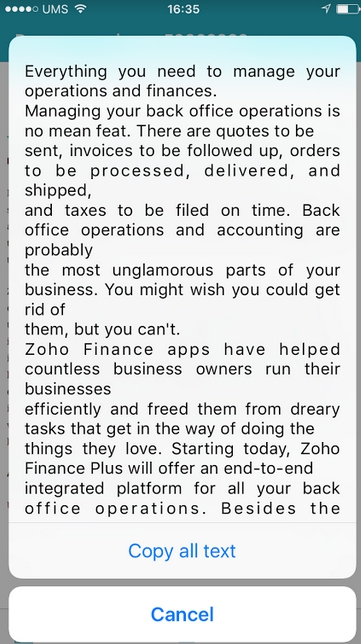 Search Snippets
What to do if search returned a few notes? Opening each one is inconvenient and takes a long time. In the new version of Nimbus Note we suggest our solution – you can view fragments with the word searched for right in the search results. If there are a few fragments you can expand and view them all. That way you can quickly locate a certain note, and in some cases you won't even need to open the note as you will see the information you need right away!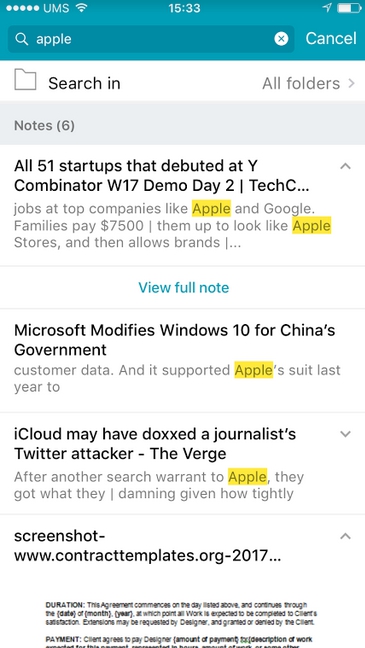 Highlighting of found words in the note
In the new version you don't need to waste time looking for a fragment containing the text you need – now the words you searched for are automatically highlighted in yellow.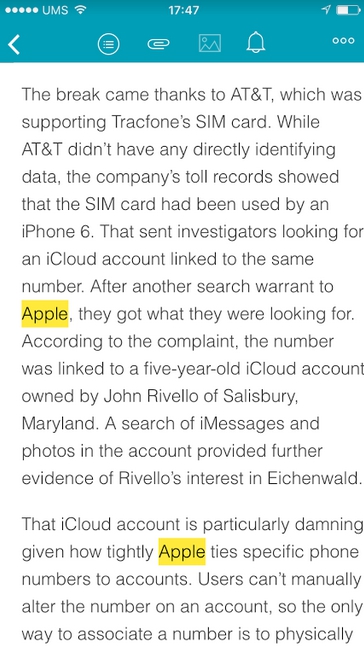 Updated note list
The changes also affected the note list, the CARDS mode to be more specific. For the previous versions we received complaints about notes blending together when there are a lot of images. This will no longer be a problem as we distinctly separated note titles from previews.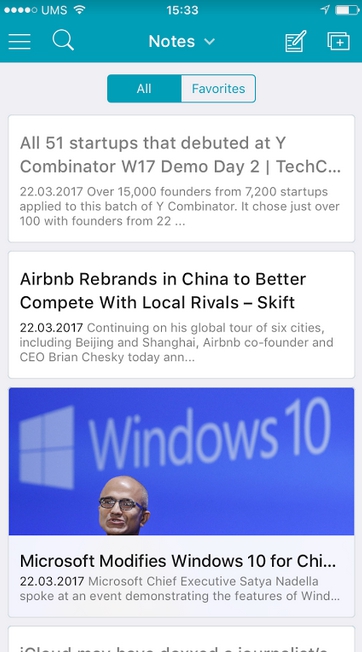 We also changed the way notes containing TODO lists are displayed. Now all tasks are displayed as full-fledged items and you can read them without opening the note.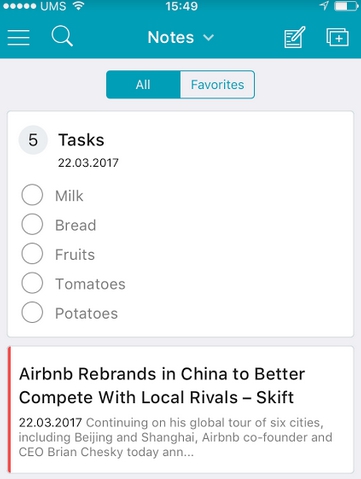 Previous post
New in Live Start Page - meditations from mindfulness teachers really help
Next post
A few answers and tips for working with Nimbus Note for iPhone