SuperOkay Client Portals & Its Top 5 Alternatives You Should Know
SuperOkay Client Portals & Its Top 5 Alternatives You Should Know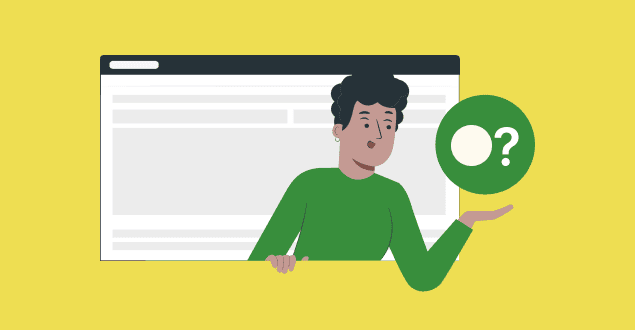 Meet all your clients' needs with Nimbus Client Portals!
Start now
Any business's goal is to make a profit, and profit is generated by customers. If you manage to keep your customers consistently happy and satisfied, you are a head above your competitors, which in the end translates to higher profit. There are numerous metrics to track customer satisfaction, but it all comes down to four main things: giving them a perfect product (1) delivered by a caring person (2) with good timing (3) and effective support and problem resolution service (4). These four elements, as defined by Forbes, are to be ensured at every step of your customer's journey. It's not enough to recognize this — a business needs tools to provide all four elements.
Setting aside the product, let's see which tool can help to deliver customer-oriented service and support in a timely way without annoying delays or exhausting staff. A highly secure document library and knowledge base, paired with a personalized scheduler and chat, where updates are never lost and questions unanswered – all these come to life with a client portal. A client portal is a gateway website or app that grants customers of business access to every piece of information they may need, at the same time encouraging customer collaboration with the business. Below we will look at SuperOkay, one of the most popular client portal tools, and compare existing SuperOkay alternatives and competitors.
What is SuperOkay?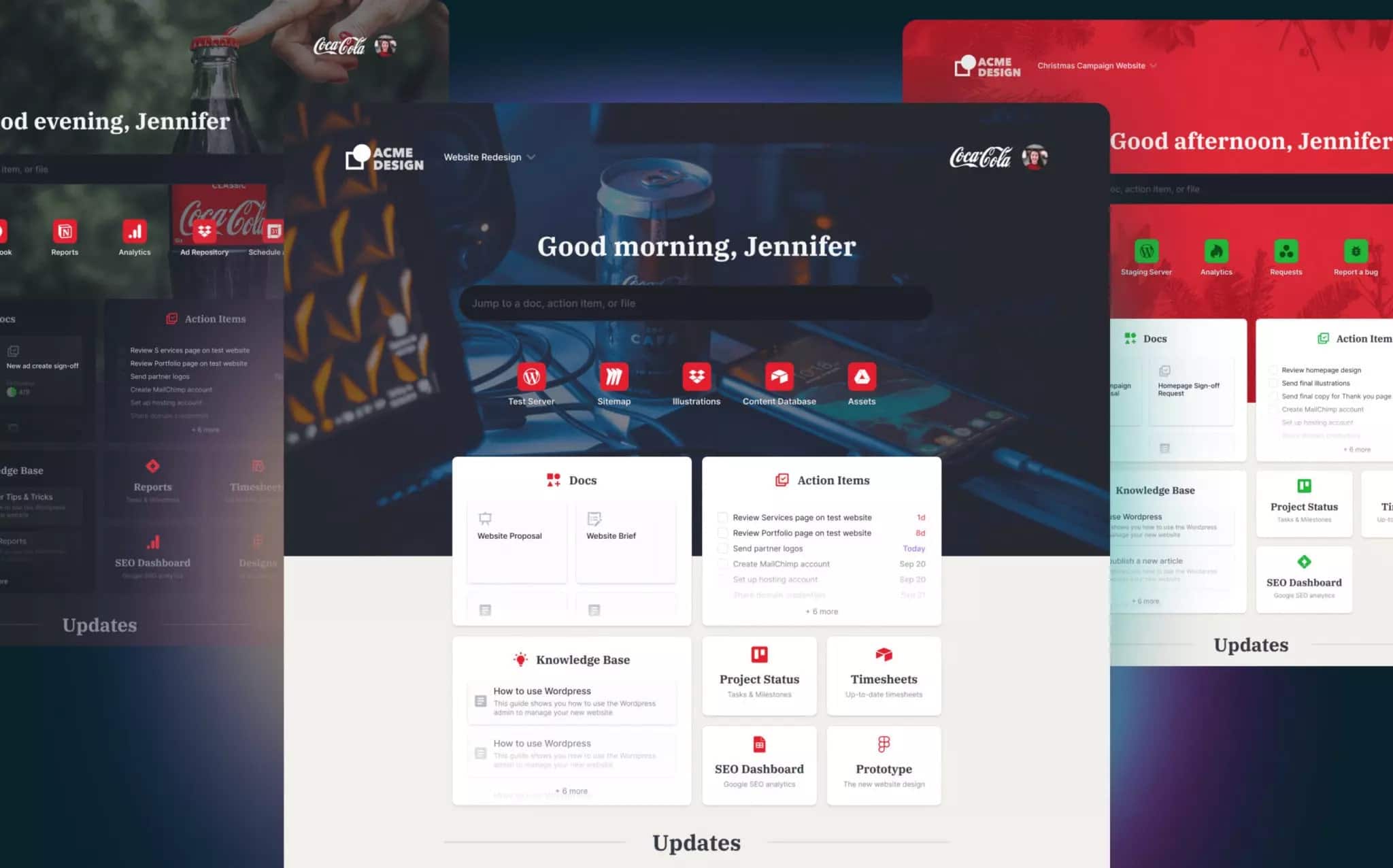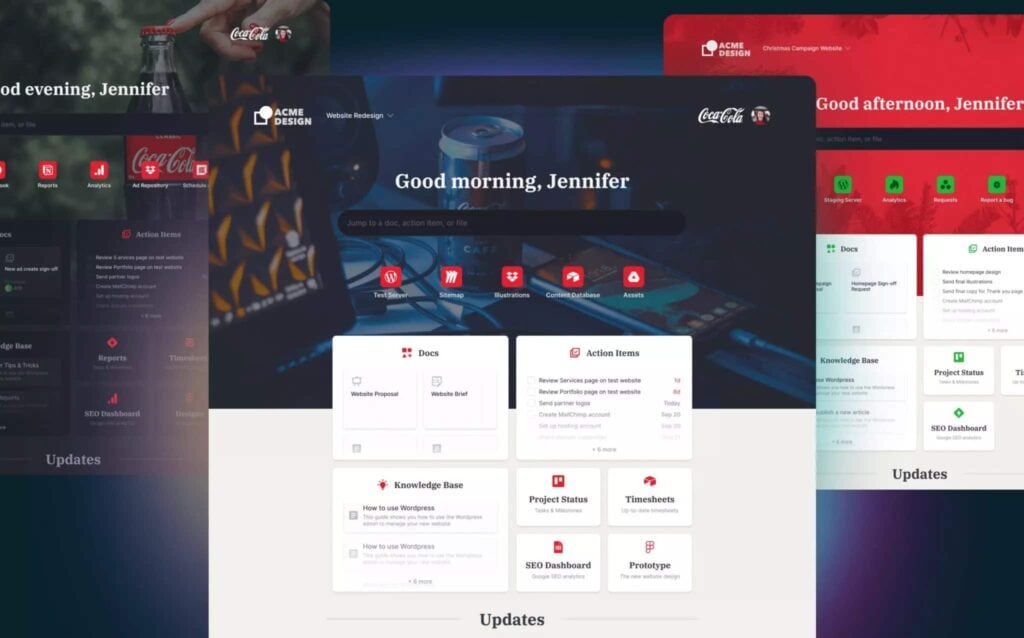 A client portal must provide an easy-to-use client-oriented dashboard, document sharing options within the app, clear customization and branding and structured workflows, both for the business and the customer. There are many apps and websites like this, but one of the most popular alternatives is SuperOkay.
SuperOkay promises 'an impressive client portal in 5 minutes'. It claims to offer endless customization options, with colors, logos, images and fonts of your brand. SuperOkay enables quick links, a shared timeline and actionable points in projects and documents. It provides numerous integrations with such popular tools as Slack, Figma with its prototypes, Trello and Miro with their interactive boards, Google Drive for shared documents and a lot more. Basically, SuperOkay is your regular and reliable client management tool.
Read more posts on this topic:
Is SuperOkay Really Super, or does It Have Any Drawbacks?
Intended to harmonize your client interactions and save you time and money through automation and data structuring, SuperOkay has certain weaknesses to consider.
SuperOkay has a free trial period, but no free package. There are three plans: SuperOkay Solo for freelancers, with only one user and 2 GB of storage; SuperOkay Solo+ for small teams, for only 3 team members; and SuperOkay Business, which is the only one to offer unlimited team members. At $19, $59 and $112 respectively, it can be rather pricey for a small business, pushing you towards alternative plans.
While SuperOkay boasts a user-friendly interface, there will still be a learning curve. Setting up the platform and getting clients comfortable with it will take time and effort.
Rich customization options, often sought-after in apps like SuperOkay, have their downside too. Configuring some customizations may require technical knowledge that a small business simply does not have.
Despite the many benefits SuperOkay has to offer, it's crucial to weigh its potential weaknesses and see whether it can deliver the value your business is looking for. You may want to consider some SuperOkay alternatives.
1. Nimbus Platform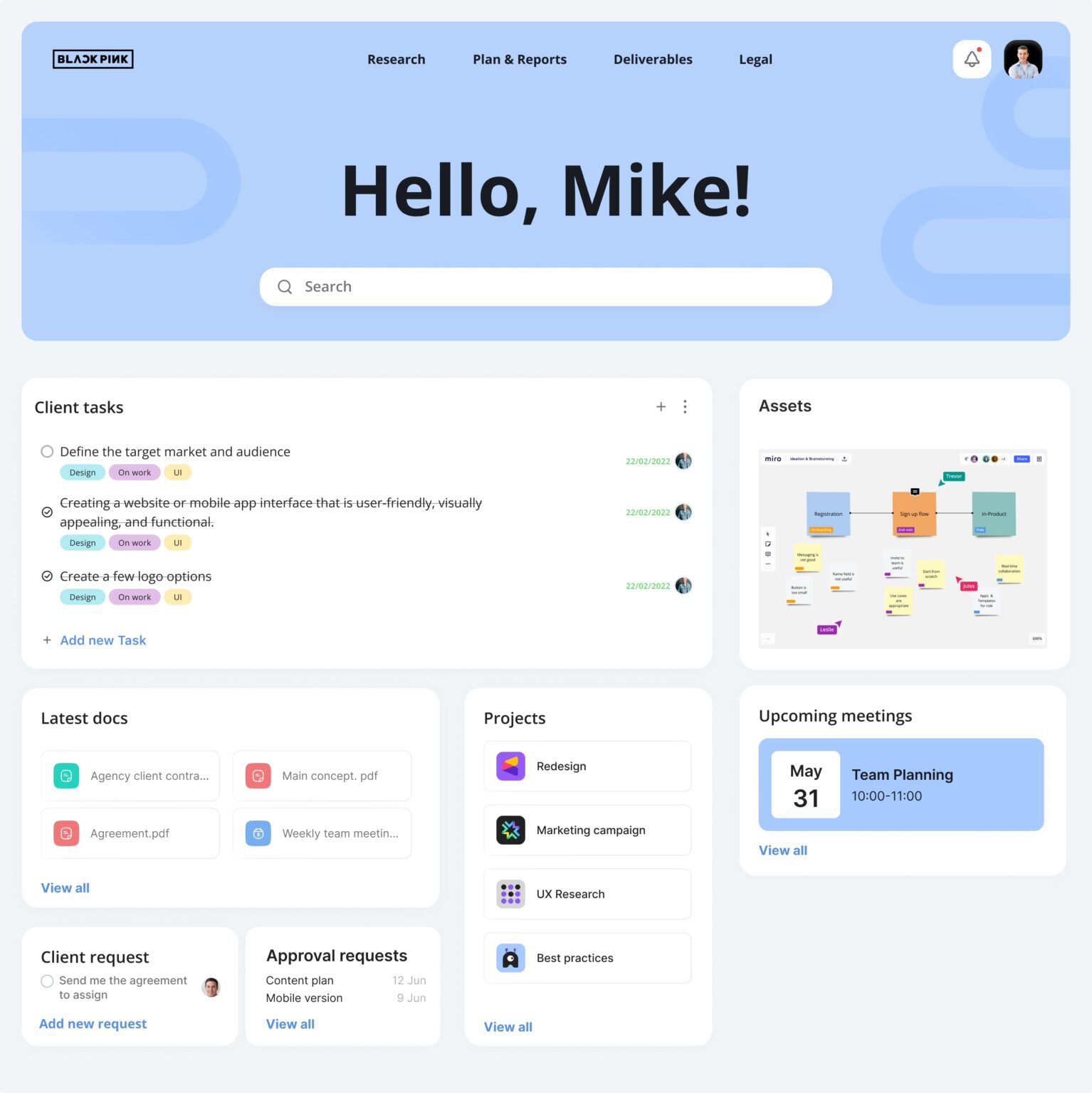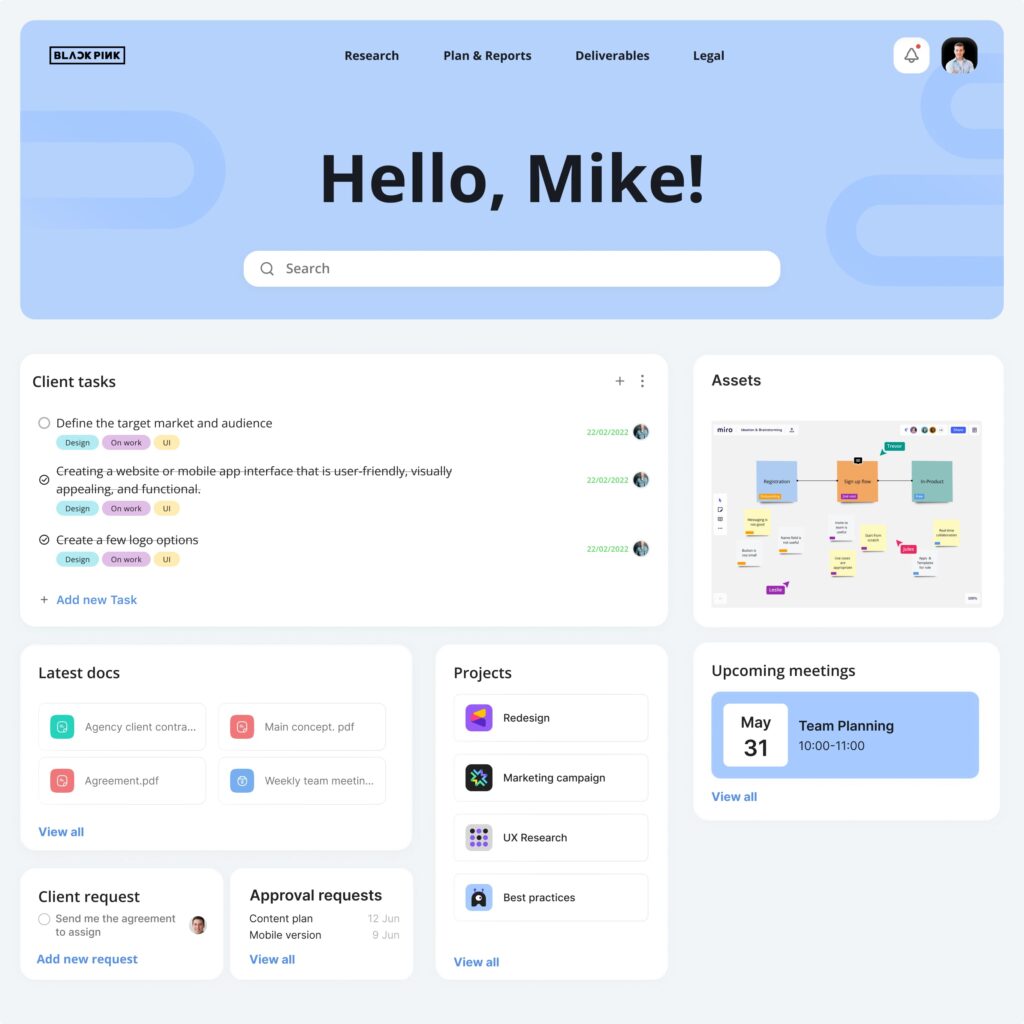 Nimbus Platform provides numerous collaboration tools for businesses of all sizes and industries, and the Nimbus Client Portal is one of the great SuperOkay alternatives.
With this solution, you can easily connect all your existing folders and pages into an integrated system. There are scheduling options to make your client appointments and chats to follow them through, analytics tools to learn about your customers' behavior, extensive customization options to personalize and consistently promote your brand, and a lot more. With a drag-and-drop feature, you can build a portal that will suit your specific needs. Nimbus Portals offer over 2000 integrations and embeds with engagement, productivity, and marketing tools, which makes it a worthwhile alternative to SuperOkay.
2. Huddle from Ideagen


Huddle is also among the best SuperOkay alternatives. It's a cloud-based platform that comprises many document management tools, including a client portal. It features collaboration and file-sharing tools, where various users can work on the same document simultaneously. You can add your brand's imagery, control access rights and permissions, and track activity on your content. Similar to SuperOkay, Huddle has three alternative pricing plans but advises you to contact their experts to determine what package fits you best.
Users give Huddle a high score on collaboration and file-sharing but note insufficient integration options, absence of group chats and interactive boards, and poor customer service. While Huddle appears to be great for holding team members updated and accountable, it is no equivalent to a customer-centered client portal and is not better thanSuperOkay in terms of customer engagement. If you are aiming to interact with customers, you need to look for other SuperOkay competitors.
3. Zendesk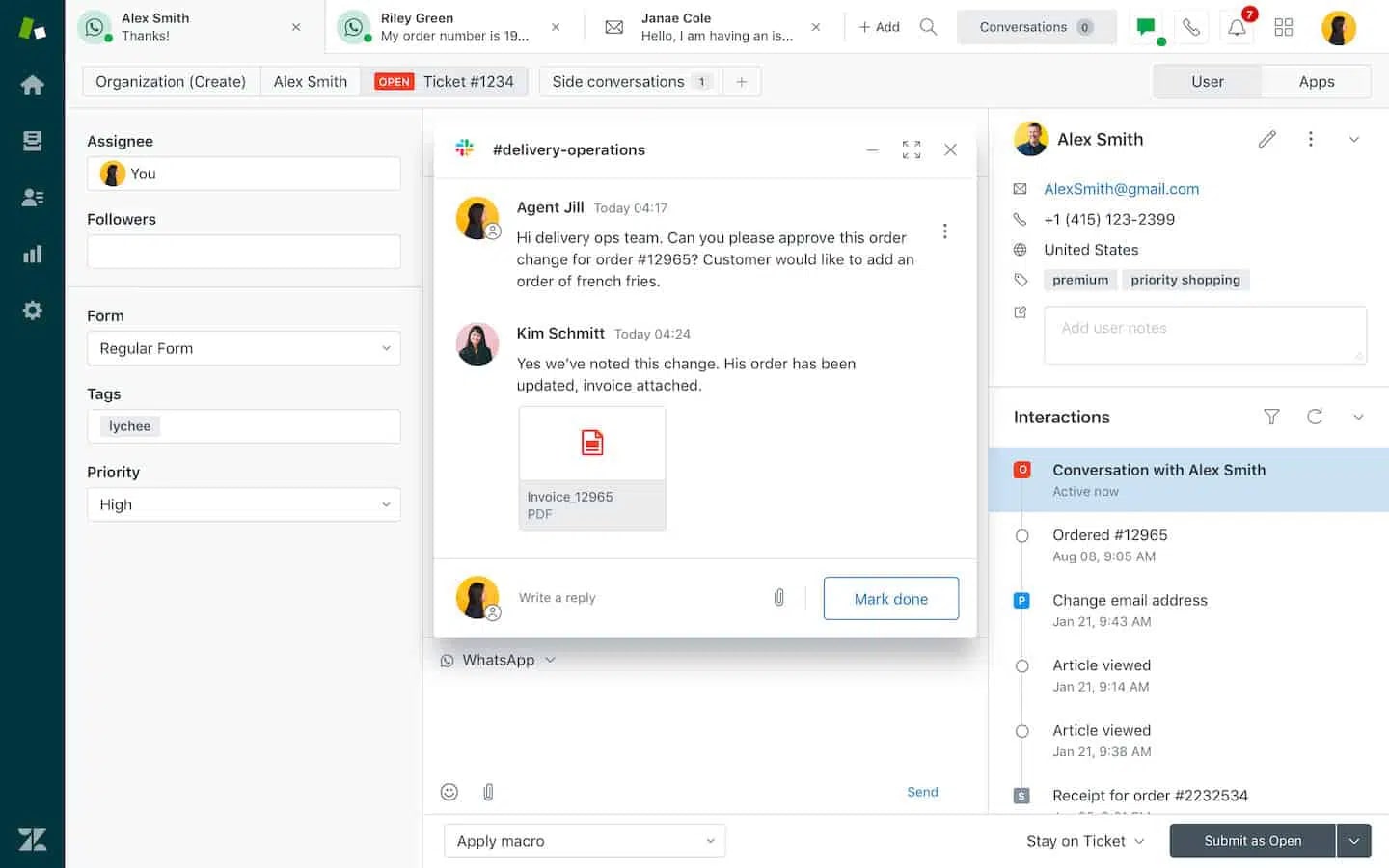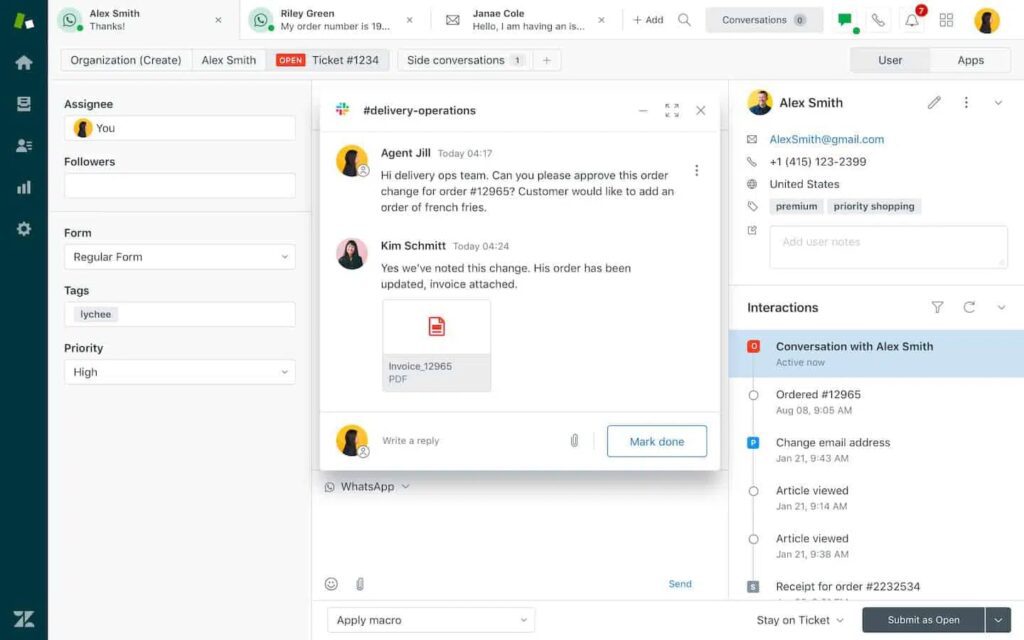 Zendesk is yet another competitor to SuperOkay. Zendesk specializes in customer service solutions, client portals being only a part of the Zendesk Support suite. Aiming to replace a whole bunch of separate tools, Zendesk creates an entire environment with instruments ranging from help desk software and chat with chatbots to knowledge bases and data collection and analysis. Zendesk provides integrations similar to other SuperOkay competitors, but its main advantage is that it allows customization through low coding and API extensions.
Businesses that use Zendesk as an alternative to SuperOkay appreciate the global approach, good structuring, and an impressive number of features. On the downside, they name lagging customer support, poor syncing, complexity in initial setup, and, quite notably, high pricing – compared to other programs likeSuperOkay.
4. Client Portal from WordPress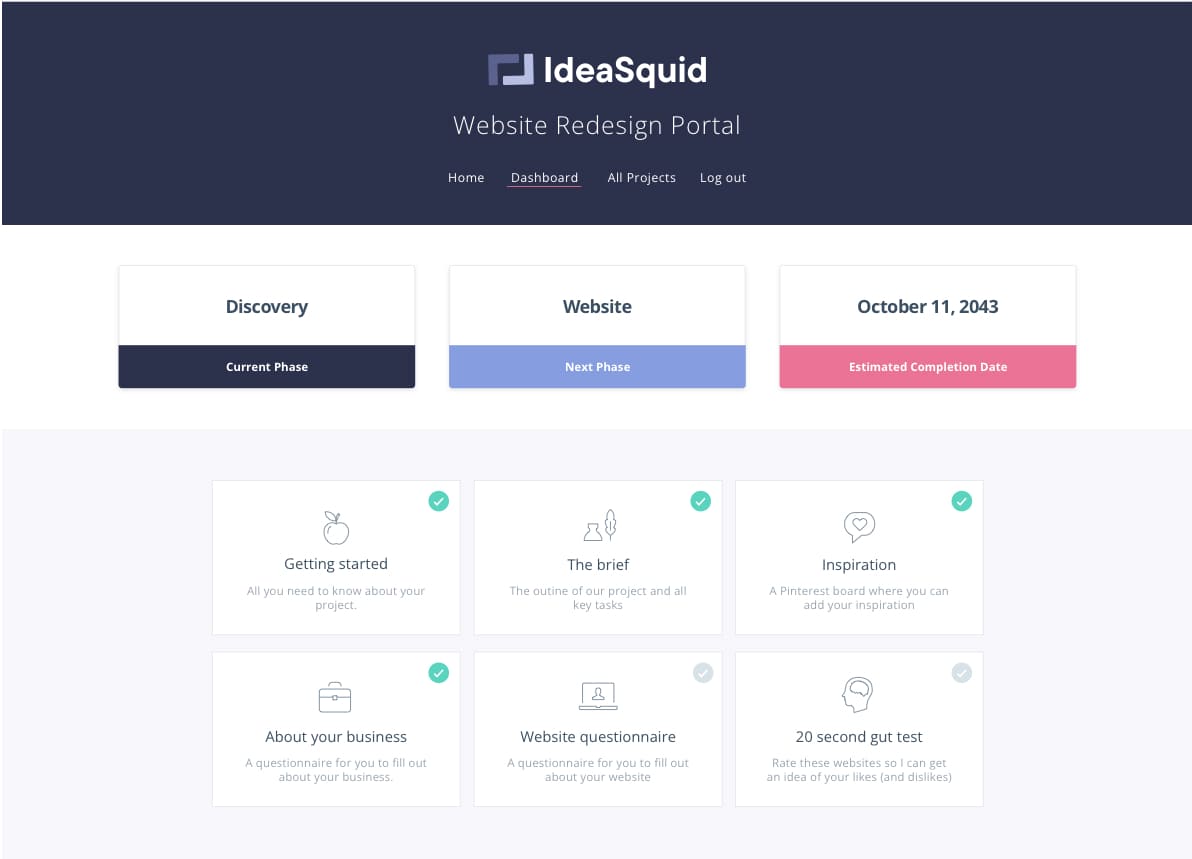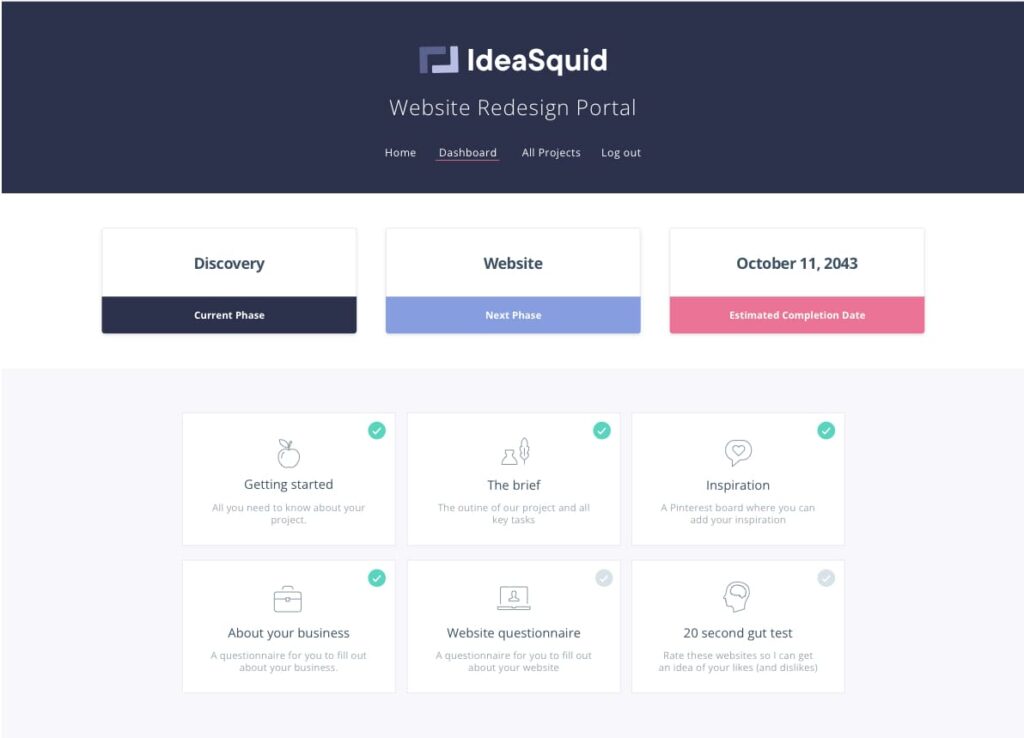 In search of the best alternative to SuperOkay, you'll find not only complex all-in-one platforms, but also simple lightweight tools. One app like this is Client Portal – a WordPress plugin that can be integrated into an existing website to keep track of your projects and clients while granting them access to whatever documents and deliverables you deem necessary – invoices, receipts, project documentation, and more. Unlike SuperOkay and some of its competitors, WordPress's Client Portal is simple enough to prevent the usual learning curve as you can provide customers with a clean branded dashboard without any clutter. While it is no replacement for comprehensive project management and does not include ticket routing, Client Portal from WordPress is great for messaging, billing and customer self-service – simpler but in some respects better thanSuperOkay.
5. Clinked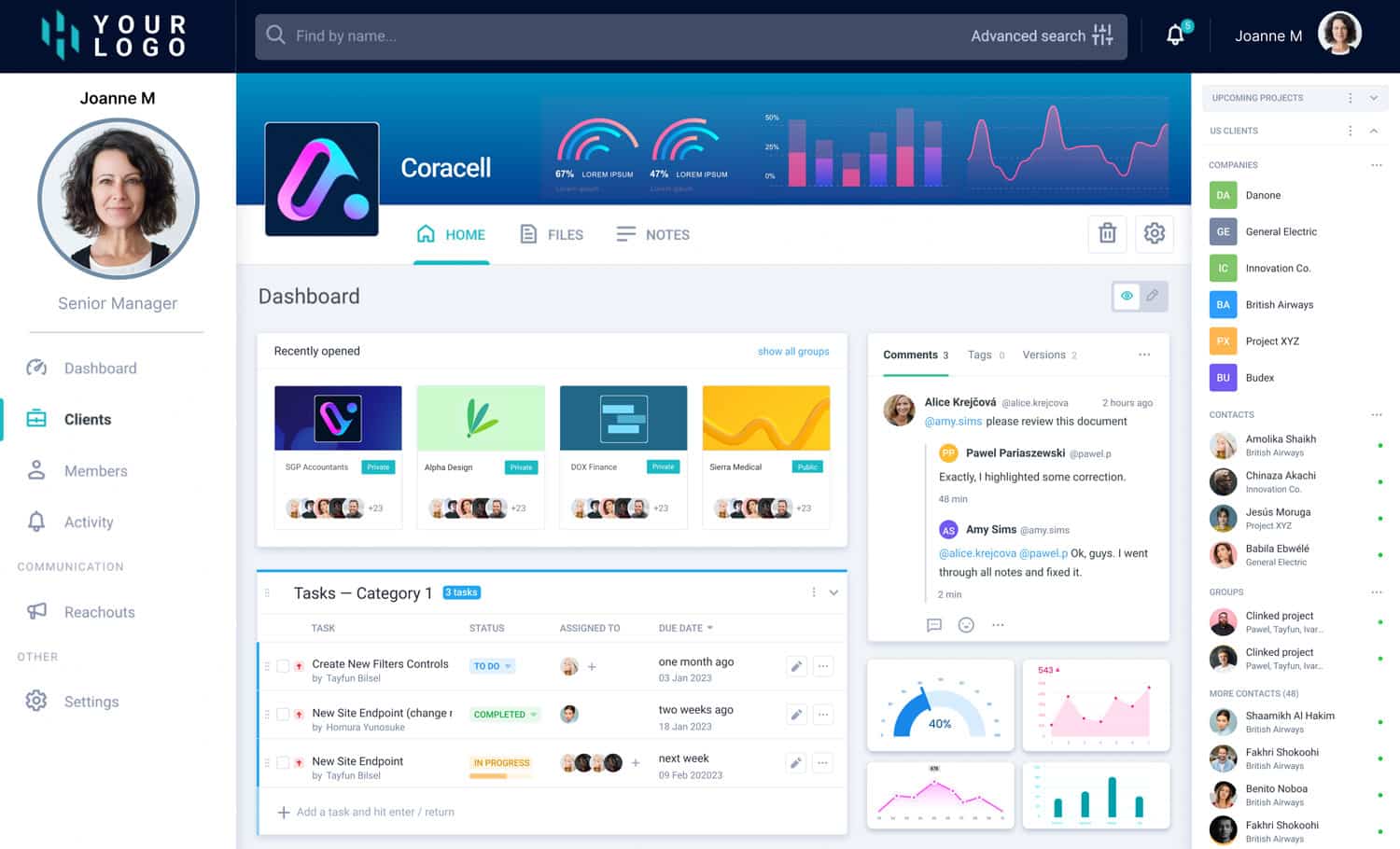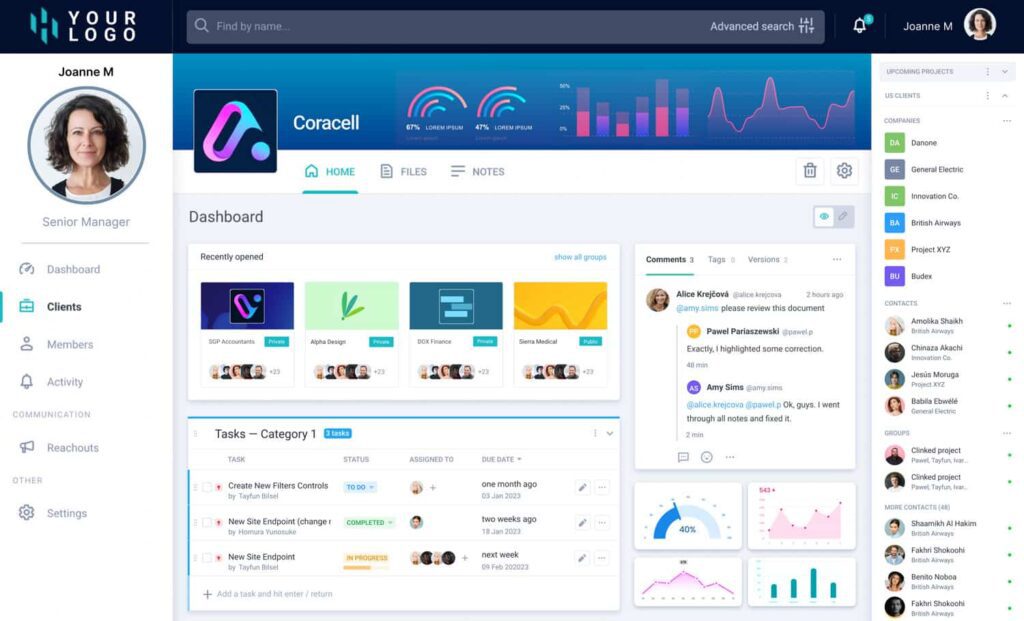 Just like SuperOkay, Clinked specializes in client portals, promising to 'supercharge your client work'. It consolidates communication between your business and your clients in a secure portal focused on project collaboration. With 4 pricing options – more varied than SuperOkay – this alternative caters to businesses of all sizes and provides document sharing and management, real-time chats, thousands of integrations, data collection and guided client onboarding. You can connect to your clients on the go from any device, integrate and organize your existing workflows and customizable workspaces for individual clients. Among the downsides are the absence of a knowledge base and ticket tracking options, a somewhat outdated interface and a rather high price, even compared to SuperOkay: when a user does not need all the features of a certain package, they have to purchase one anyway, without a chance to add/remove features on demand.
Conclusion
So what problems does a client portal solve and what can you choose, apart from SuperOkay? According to recent statistics, 48% of consumers expect specialized treatment, while 33% of customers abandon a business relationship when personalization is lacking. 89% of consumers switch to competitors after receiving a negative customer experience, while 52% make an additional purchase after a positive experience. Also, 77% of consumers like brands that encourage customer feedback and act on it. All this – expectations of personalized treatment, timely processing of feedback and seamless customer experience – can be solved with a proper client portal. Apart from the popular SuperOkay, there are many SuperOkay competitors, one worthy solution being the Nimbus Platform. Whatever your business is, Nimbus Client Portals can take your customer communication to another level.
Nimbus can assist you at each stage of your relationships with customers, from easy onboarding of new leads to nurturing a rapport with loyal clients and collaborating all the way down. If you are doubtful you can simultaneously make a business both customer-centered and stress-free, Nimbus client portals can equip you with the very tools you need. Flexible, well-structured, logical and branded with your corporate identity, your Nimbus-powered client portal will give your business a real boost – just give it a try!
Strengthen your business with Nimbus Client Portals!
Check out the Nimbus Twitter page to get the latest news and updates!
Previous post
How B2B Customer Portals Can Revolutionize Your Business
Next post
Top 5 Moxo Alternatives to Improve Your Team Collaboration