Mastering Client Onboarding: Best Practices and Essentials
Your thinking could be off base if you believe the key to client retention and acquisition lies in convincing clients to purchase products or services you offer. Onboarding clients is only the starting point.
Your first impression with new clients can have an enormous impact on how they perceive your agency — and, according to research conducted by Wyzowl, 86% of survey participants said they were more loyal to an organization that invested in new client onboarding materials that educated and welcomed them after purchasing from it.
Want to know how you can create an effective onboarding process for your clients? Here is your opportunity!
This article offers an in-depth guide and checklist for onboarding new clients, along with practical strategies and advice for developing your own customer onboarding process.
What is Client Onboarding?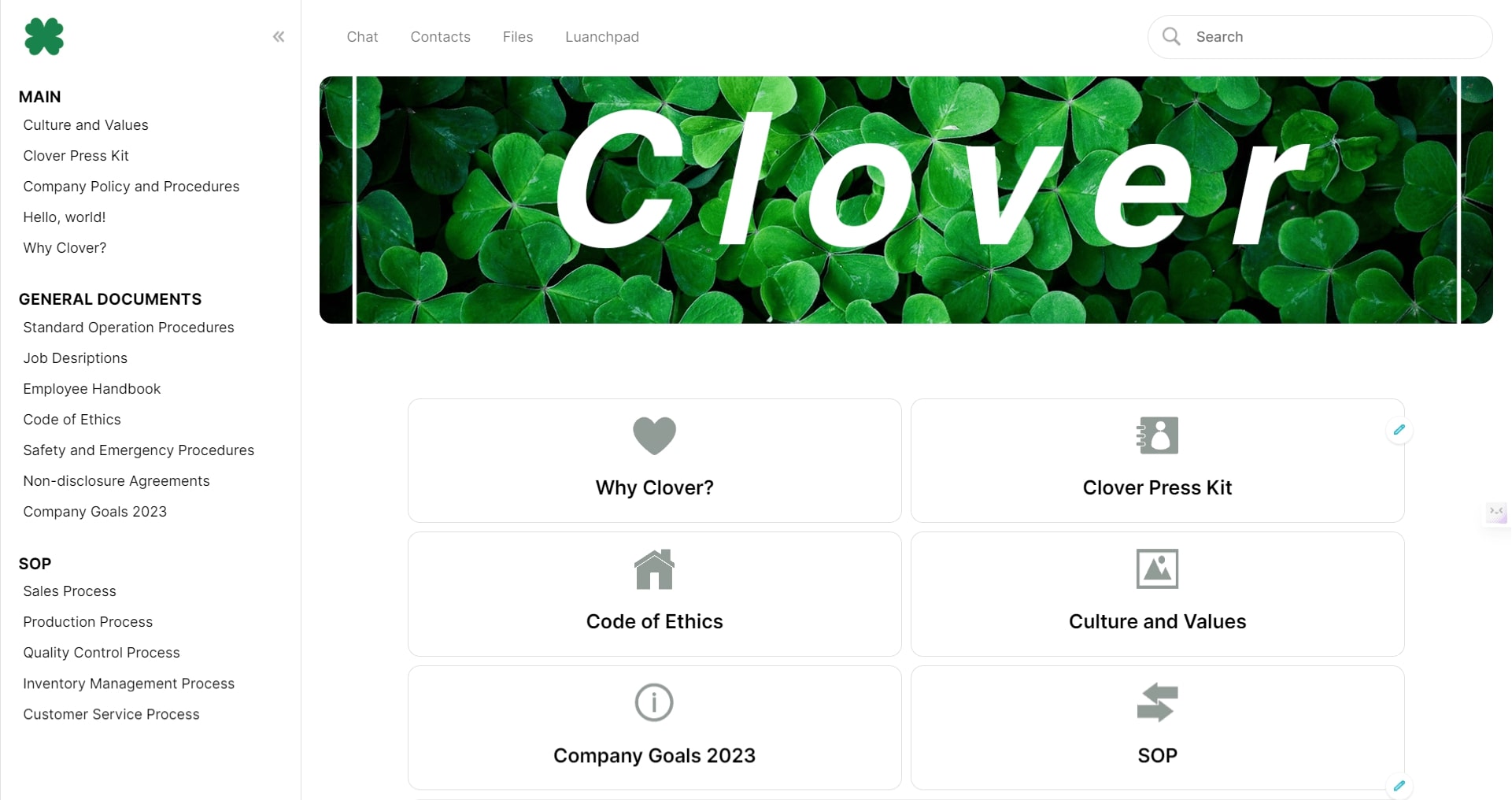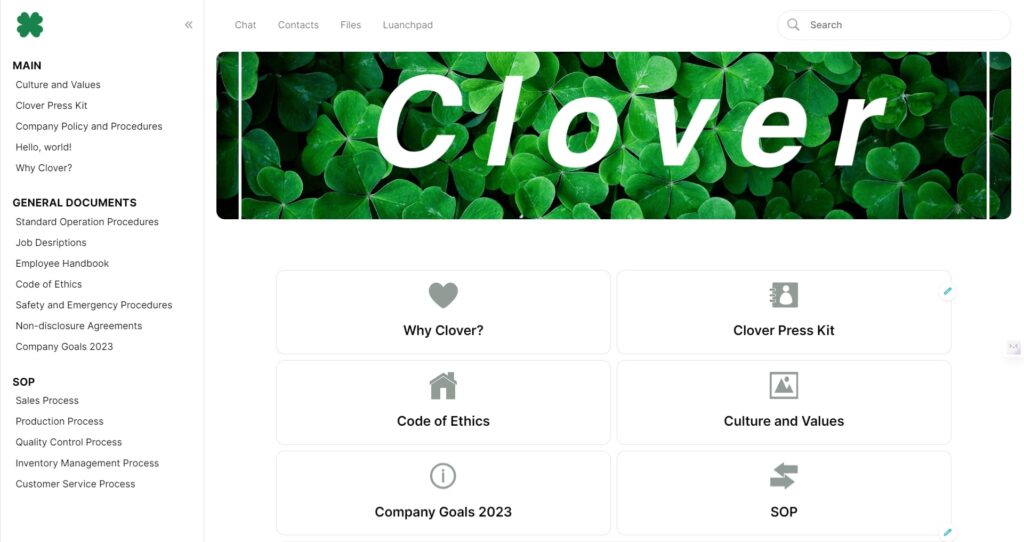 Client Onboarding or customer onboarding refers to the process during or right after the sales process and consists of welcoming customers into your product, paying close attention to their worries and possible questions that may emerge during the client onboarding process and making sure they make the most of this entire process and fully understand the value of the product or service you provide.
A successful customer onboarding process can improve overall satisfaction and minimize churn rates as a result of happy clients because it is directly related to the experience your clients have with your product or service and determines your client relationships.
Why is Client Onboarding Important?
The quality of your first interaction with a client will determine how well you work together in the future. A good client onboarding strategy ensures the client's journey with your agency begins on a positive note and paves the way for a long-standing partnership.
This is how the client onboarding process can help agencies build a strong client relationship:
It lowers churn rates: A good client onboarding process improves client satisfaction. Satisfied clients are less likely to abandon you halfway through their experience. So, solid onboarding lowers the customer churn rate for your business.
It reduces client complaints: When there are clear expectations from the beginning, they will have fewer complaints. And reduced client complaints can lower customer service costs and improve the client onboarding experience.
It encourages word-of-mouth marketing: When clients are impressed with your work, they're more likely to refer you to others. If you meet and surpass your client's expectations, they'll share the success story with the world, bringing more new clients to you.
It offers cross-selling and up-selling opportunities: 58 percent of consumers said they would pay more for superior service. If a new client has a positive onboarding experience with your agency, you will have a better chance of selling them additional services in the future.
Client Onboarding Process Stages
The client onboarding process might vary widely from product to product, but the main steps stay the same.
Send a welcome email
Depending on your product, you might have already sent an email during a demo signup or a free trial. However, that shouldn't stop you from welcoming new clients again. A good introduction email should be concise, interesting and individual. It should be especially meaningful to provide the groundwork for the ideal corporate partnership.
Conduct the first client onboarding meeting
Arranging an online or in-person meeting is an important step in the successful client onboarding process for several reasons:
It sends a signal that you're serious about future collaboration with the client.
It's a great moment to introduce the new client to your company's goals and values.
Taking time to speak to new customers will show you value them as people and don't merely see them as a source of profit.
It gives the company a deeper insight into the client's needs, which makes you more likely to create useful products/services.
At this point, your attention should be solely on the client. Try to open the lines of communication by supporting the client's worries and answering their questions completely.
Keep in mind that various clients prefer different forms of communication. Therefore, you should always be ready with a backup method of contact. For example, a client onboarding questionnaire is a quick and efficient way to collect huge amounts of data.
Present the client with your product or service
User onboarding is one of the most crucial steps of customer onboarding and it can impact the client onboarding process entirely.
This is the onboarding stage to start out with educational content, client onboarding checklists, product tours and app tutorials if you have any. The educational content should allow clients to learn at their own pace, as they're able to review the provided materials at any time. Moreover, the content should be easy to digest and memorable.
Short video overviews (e.g., step-by-step walkthroughs), short presentations (e.g., demonstrations), written instructional materials (e.g., brochures) and permitting clients to test the product/service on their own (e.g., free trials) are some of the most common ways to present a product or service.
Feature promotions
Value should always be delivered with every product or service sold, but successful onboarding requires more than simply going through an onboarding procedure. Once users understand your product's basics, they should undergo feature onboarding for all new and existing features they might not have noticed yet.
However, you should know that not everyone values promotions. Make sure it is actually valuable to your specific customers at hand and keep it contextual.
Check in with new clients regularly
The onboarding process might be considered successful only when your clients are satisfied with your product or service. You must frequently check on your clients to see if they are doing okay, still getting value or have any unanswered questions.
Some clients will prefer live conversation rather than replying to emails or filling in onboarding questionnaires. Depending on the client, choose their preferred channel of communication. Be prepared to do check-ins in various ways (e.g., live conversation, video call, email, client questionnaire, etc.)
Why conduct check-ins with new clients?
You'll collect important client feedback on the product/service you offer.
You'll learn what can be altered and improved.
You can address issues and maintain good customer service.
Checking in shows you're committed to providing clients with a positive client experience.
Doing check-ins with each particular client shows you value them. Expressing interest in their onboarding process will make your new clients feel positive about choosing your company in the first place. It will help you to build trust and mutual understanding.
Updates & check-ins
A good client onboarding process should continue as long as your product continues to expand and evolve, updating customers every time something changes and also checking whether their money is still being wisely spent, whether the plan they are on is the appropriate choice or whether any downgrades should occur. By following these steps (and especially the final one), both you and your clients can achieve long-term success.
Now that we understand what onboarding clients entail and its importance let's examine some effective practices for client onboarding.
Client Onboarding Best Practices
Client onboarding should not only set the scene for successful collaboration in your niche or industry, but it should also establish you as a leader over time. But success won't come overnight!
This section explores proven strategies that will strengthen client onboarding processes at your agency so that it consistently offers exceptional services that surpass client expectations.
Implementation of best practices will optimize efficiency and effectiveness during client onboarding processes, supporting companies in reaching successful client onboarding outcomes.
Assess your client's current needs
One of the most important parts of a successful onboarding process is learning about your client's needs. Every client is different and will have different resources to work with. When you understand their strengths and weaknesses, you will be able to develop a plan for how to work with them.
Make a list of your client's current assets as well as any areas that need improvement. Take advantage of the chance to show you are an expert when you go over this with your new client.
Outline the client's desired outcomes and goals
All successful client onboarding processes have a goal in mind. You should already have an idea of what your client is hoping to accomplish and a clear understanding of what you are working with. Now it is time to develop a goal and a plan to move forward.
You need to take your assessment and turn it into measurable goals that your team members can act on. The more clearly you set expectations for your client and your team, the easier it will be for everyone to stay on track. Be sure that you don't overpromise anything you can't deliver on, and make sure everyone is involved in the goal-setting process.
Be sure your team is briefed on your client
Before your team members become involved with the client, you need to make sure they have a clear understanding of your client, their industry and the work involved. Assign your entire team any necessary reading materials. Be sure they have access to the assessment and contract, and provide any notes available on your new client. Once your team knows your client's desired outcomes and objectives, they will be better prepared for the client onboarding process.
Establish communication channels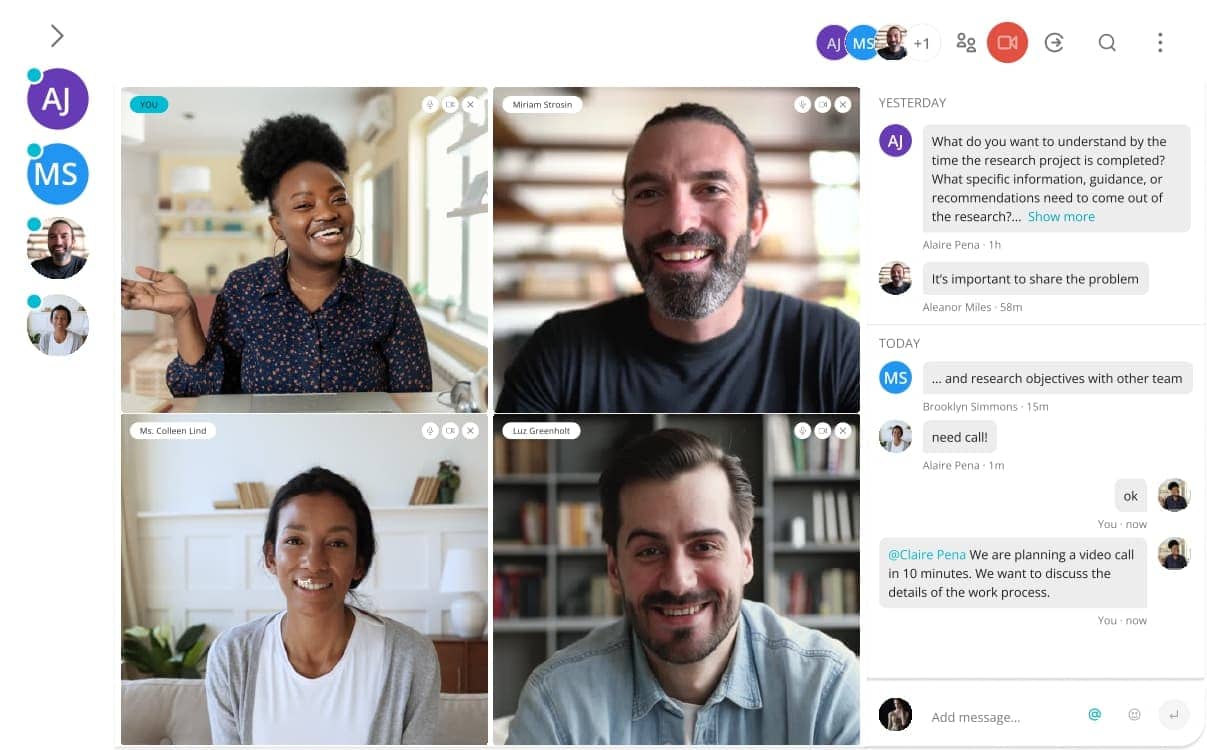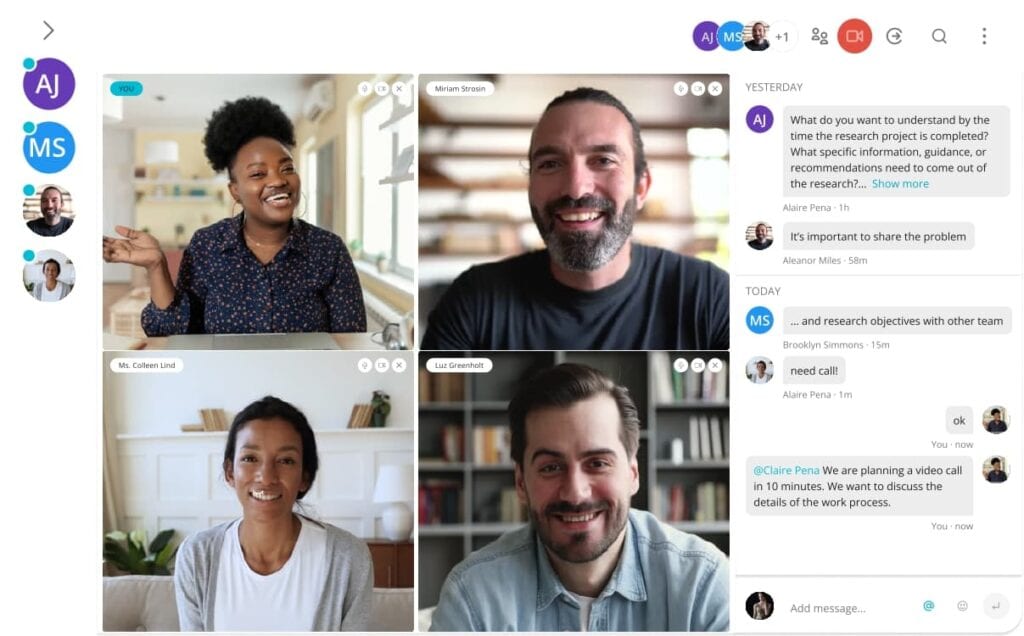 Communication tools and channels are crucial in creating successful client-agency relationships. But you don't have to create an unmanageable maze of channels. Instead, choose platforms that enhance agency efficiency while accommodating client preferences.
Think carefully about all available tools — email, phone calls, video conferencing services and messaging applications — before selecting the ones most suited to your agency and its client onboarding workflow.
Once you've established a baseline for communication tools, speak to your client about their preferences and provide options. Are they more inclined to send emails, join video conferences or use direct messages?
Build the ideal conditions for collaboration by striking an equilibrium between your agency's efficiency and client communication needs.
Personalize the onboarding experience
but approaching every new relationship in an identical way will ultimately displease them. Effective business practices involve attentiveness to the needs and objectives for every one of their clients — because people do business together!
How should a people-focused strategy operate? In essence, this means acknowledging client fears, concerns and questions at the outset and developing trust from thereon out. Reiterate how you intend to address any worries expressed during sales conversations by reminding yourself how much faster issues were addressed during the onboarding phase compared to any time prior. Be organized. Organization is paramount throughout an engagement, especially in the onboarding phase.
Choose the software
Onboarding one client is already a challenge, but if you have several clients to onboard, it can become quite overwhelming. In that case, consider using a client onboarding software. With the right tool, you'll stay on top of tasks throughout the entire onboarding process. Dedicated client onboarding software will help you manage all your project management, documents and communication in a single place. This way, clients will easily collaborate and provide feedback on ongoing projects and campaigns.
Review and improve
The key to increasing customer lifetime value is creating long-term relationships. Many companies lose out on potential profits because they don't follow up with new hires after each onboarding step has been completed. After a certain time, when a client is able to use a product or the full benefits of a service, send them an email or even a phone call to check on how they're doing.
Genuinely find areas where you can add value by showing them other ways they can maximize your service or making helpful suggestions. Don't just do it for the sake of the sale. Do it because you really care about your clients and want them to experience the full benefit of your service. By doing that, you increase your chances of creating a long-term relationship with your client.
Use a Client Onboarding Checklist
Client onboarding checklists might seem basic. However, if you use them correctly, they can be a big game-changer. Checklists are an excellent organizing method that ensures you complete all steps of your process in the right order.
You should try using a client onboarding checklist to systematize the onboarding process and improve client satisfaction. Take some time to develop clear documentation around new client onboarding, and you will be able to create a consistent customer experience. With the help of a checklist, no matter who handles the onboarding process when taking on new clients, you can be sure they'll follow a standard process.
Here's a 13-step onboarding checklist for a happy customer onboarding:
Develop a comprehensive onboarding plan
Send a welcome email
Do background research on the client
Establish effective communication channels
Pick your team and make sure your team is briefed on your client
Schedule the first onboarding meeting
Collect client's personal information (e.g., send out a questionnaire)
Personalize the onboarding experience
Present the product/service (tutorial, meeting, demonstration, etc.)
Schedule a regular check-in with the client
Pick a tool for managing the onboarding process
Continuously evaluate and refine your process
Finished: You're now done with client onboarding
Read more posts on this topic:
FuseBase: Onboarding Process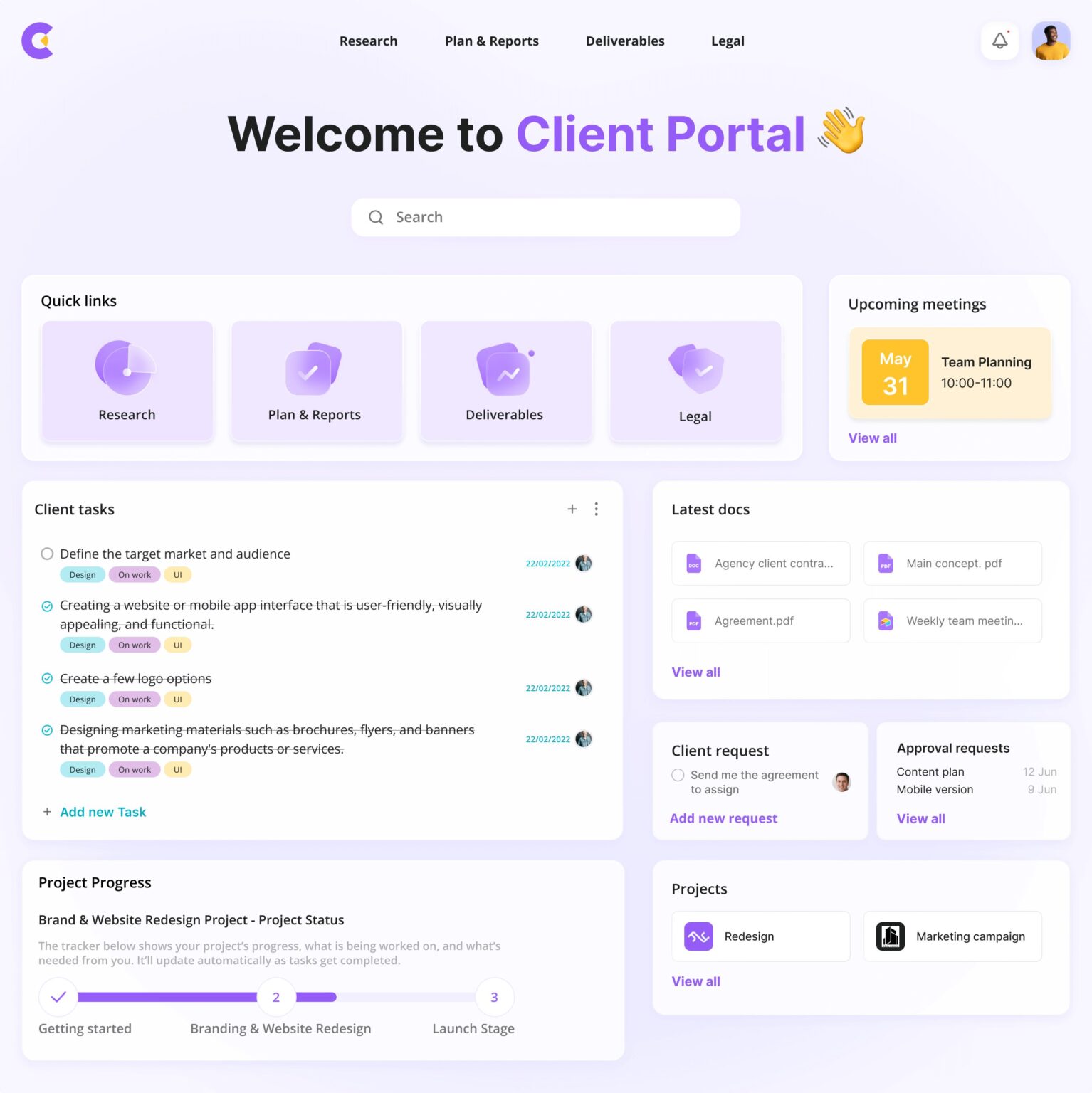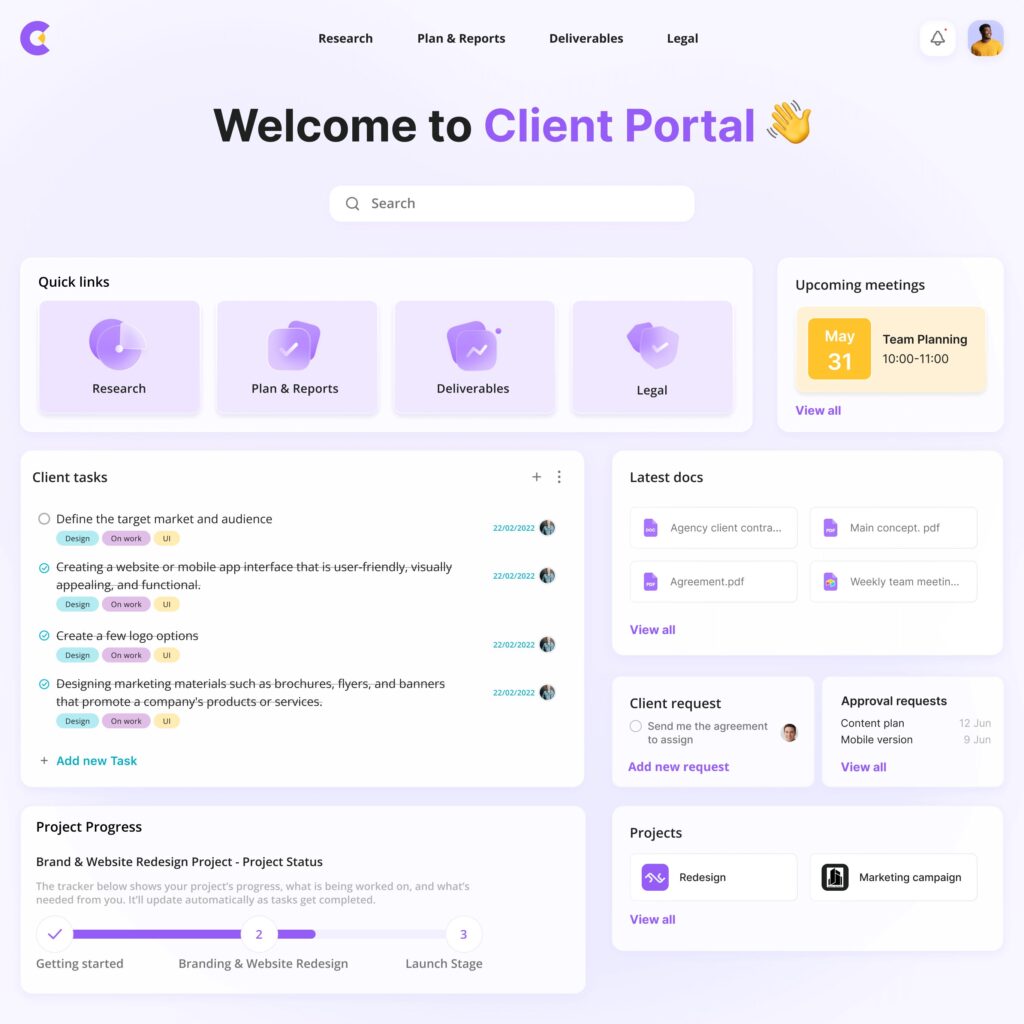 Ideal customer relationship management (CRM), project management (PM), PM-related documentation and team communications should all reside under one umbrella — and FuseBase (formerly Nimbus) makes that possible.
FuseBase (formerly Nimbus) is an all-inclusive collaboration center equipped with tools for knowledge management, information sharing and client management — an indispensable solution to streamline internal operations while eliminating duplication.
FuseBase (formerly Nimbus) can help create an easier and more automated way to collect information about clients. This software is helpful throughout the onboarding process, from the first point of contact to post-launch maintenance. You have the option of starting from scratch or selecting a pre-made template when designing your own forms, checklists and surveys.
FuseBase (formerly Nimbus) simplifies the customer onboarding process. With its client portal, onboarding goes smoothly and intuitively for customers. There, you can add onboarding information from FAQ sections to chats with internal teams. To check on customer progress, you can add tasks and get notified at which stage your clients currently are.
What's more, you can create Super Docs within client portals, turning them into knowledge bases with supporting client materials. To gather customer feedback about onboarding and improve it each time, you can also create forms and surveys right in the portal.
To sum it up, FuseBase (formerly Nimbus) allows you to manage everything related to gathering client information without the need for other tools. So, no more messy email communications, cluttered spreadsheets or messy file systems.
Everything you need is there in one place. The result is a smoother, more efficient client onboarding experience.
Get more insights on mastering client onboarding!
Visit our Twitter page for more articles and updates.
Next post
Transforming Client Collaboration — Nimbus Becomes FuseBase