How to Get on the Same Page with Your Clients
Collect all responses from clients easily in Nimbus Platform!
Try it now
The PwC report states that 60% of consumers would stop using a company's products or services because of an unfriendly attitude. Moreover, 32% would do the same because of a single bad experience with a business.
Proper communication and a professional approach are the essential aspects influencing brand loyalty. It's crucial for companies to make sure they keep their regular customers while gaining new ones. Attitude is what matters here.
Whether you are a formal, friendly or super-fancy business, how you collaborate with customers defines your future. Sure, you would want to get things done as soon as possible, but would your client be happy about it?
So how can you stay in touch with your customers in a well-structured, relaxed manner and make sure you're both on the same page? How do you encourage yourself and your teammates to do the same? We've prepared some helpful tips on how you can increase your presence in a client's life without breaking boundaries or ethical principles. Keep reading to find out more!
Best Tips to Ensure Effective Collaboration with a Client
Once you realize the importance of high-quality service for every client, you'll start making more profits and driving way more customers than before, even if you've just entered the market. Aligning with your clients always pays back well enough.
To ensure you'll be doing things right with your client, consider these six simple recommendations to improve external communication and motivate your employees. Review your company's approach if something from this list is missing!
Tip #1. Take notes during calls
Building business relations virtually may seem tricky. However, there are plenty of methods to make it work just as efficiently as if you were doing it offline. One of the easiest steps is to document everything you consider essential during business meetings. This helps you remember what your client said better and makes your customer realize you listen to them and want to help.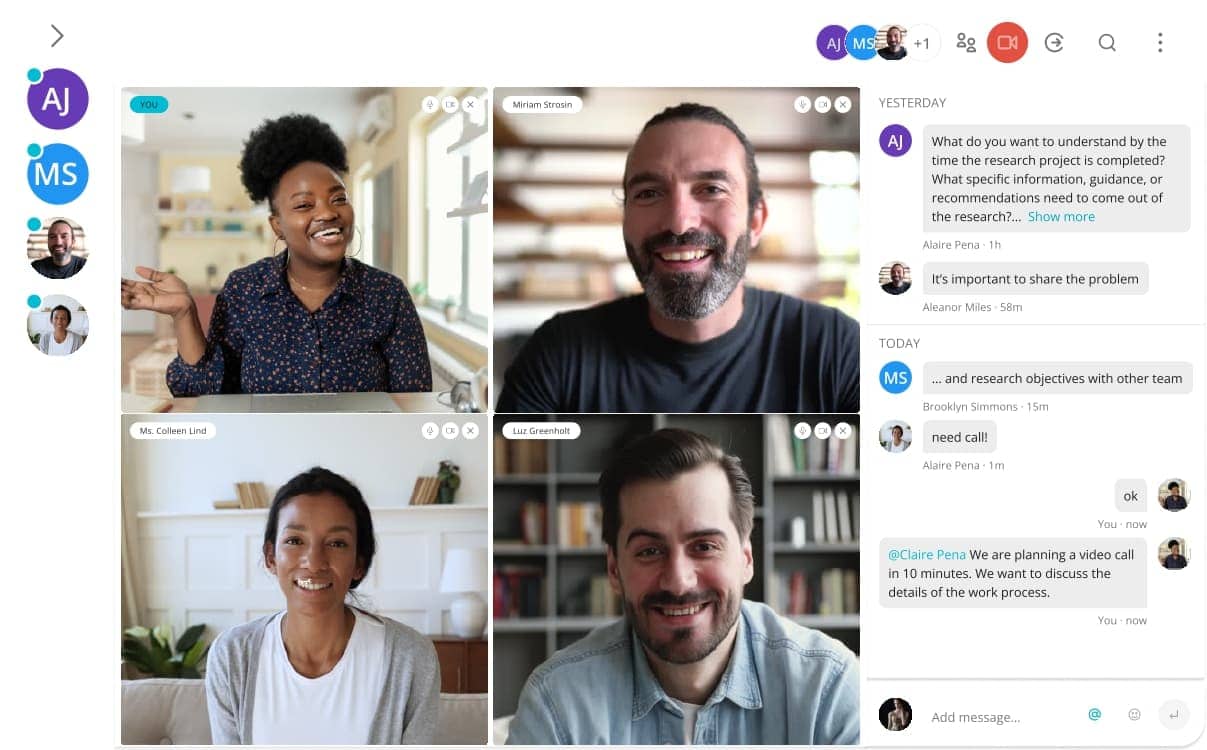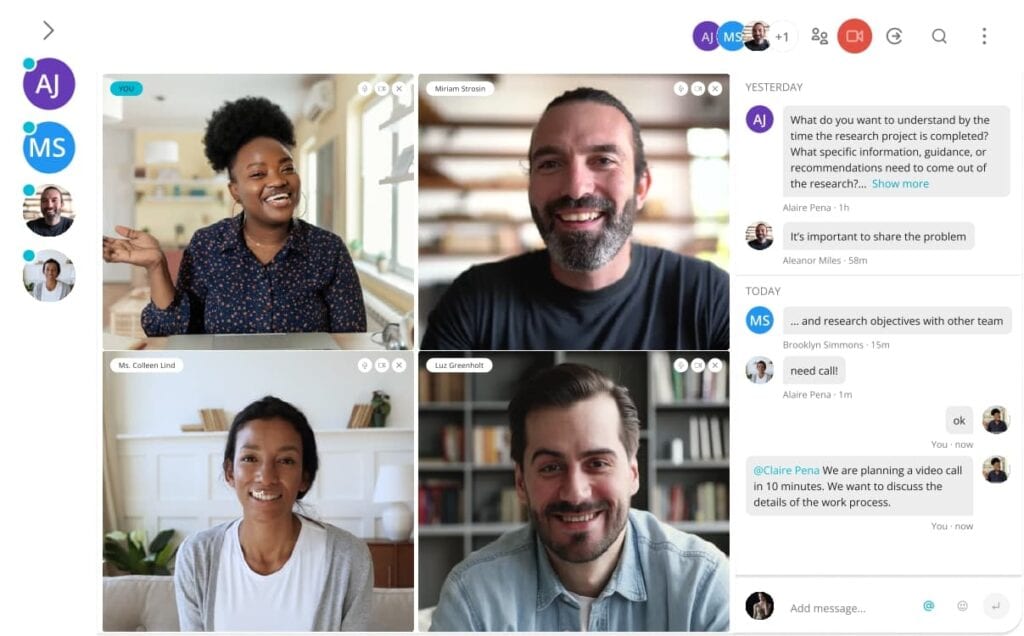 Whether you have a freelance career or manage a successful startup, keeping track of your own and your clients' ideas can help you work on particular issues and deliver proper service to your clients.
Tip #2. Maintain constant communication with a client, but know your boundaries
To solve a specific problem or start a project from scratch, always stay in touch with both your team and your clients. This will help everyone involved be on the same page and get as much information about a particular agenda as possible.
You can pick the most convenient tool that covers all your needs. This might be a simple messenger or a collaboration app. Remember yourself and remind your colleagues about the client's boundaries to respect. If you're busy with more projects at the same time, you can also send a kind reminder to your client that you don't work all the time and give them alternative times when you are 100% available.
Tip #3. Always ask your client for feedback
You won't be on the same page if one of you thinks everything's going great while the other thinks it's not. Sharing feedback and updates is one of the most critical elements of communication. Regular, timely and consistent comments help you build trustworthy, strong relationships and quickly react to any issue or delay.
Ask your teammates to share updates while your client sends a report on how your product or service works. Try syncing these two processes so that your colleagues can instantly fix a bug.
Tip #4. Remember that you're not an employee but a partner
One important thing to remember is that you're trying to meet your client's needs, not make them happy. You can't say yes to everything they ask you for — otherwise, it would be a completely different product with a brand new purpose.
Hierarchy is quite essential. Your customer needs to understand that, even though you want to be flexible and make your product as customizable as possible, you can't do everything they want. If there's a problem with that, better discuss it over a call with a client.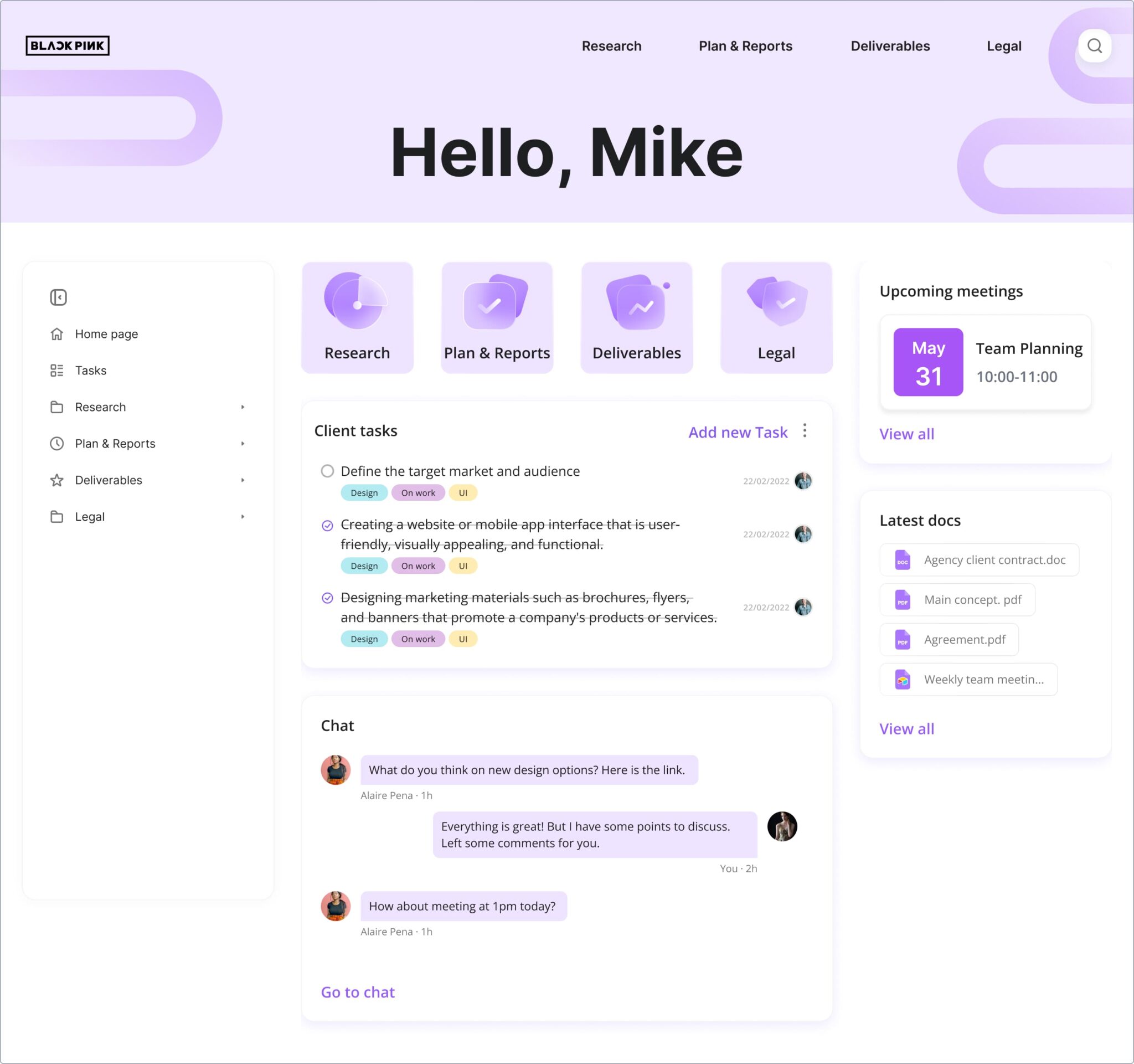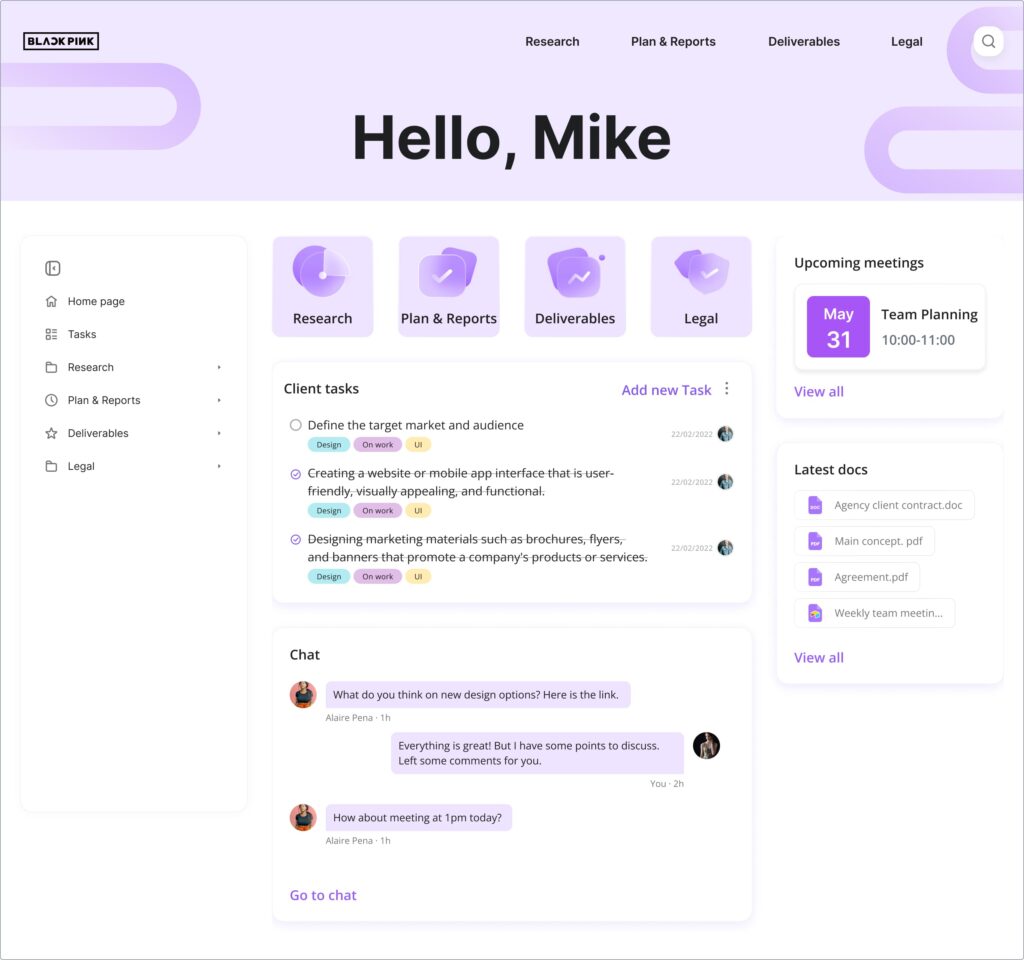 Try to explain that you're working with a huge client pool where each one of them has various needs, and it's impossible to fulfill every requirement at once. Offer them a compromise or think of a brand new solution you can work with. Being flexible is great but to some extent — as with everything else, there are limits.
Tip #5. Define roles and responsibilities among your teammates
Since you're working with a client as a team, you must show high professionalism and attitude. Hence, you have to allocate roles and tasks among the people involved in the project. Knowing everyone's place will prevent employees from taking over the same job or contacting the client regarding the same issue. Plus, it helps systematize the process and adequately define the workflow and the appropriate timeframe.
As a result, your client will know whom to address to get assistance with a particular question, and your team will prove its transparency and efficiency.
Tip #6. Be honest with your client when something's wrong
If something doesn't go as planned, it's important to warn your client and make necessary amends as soon as possible. Such things can happen, and your team should be well prepared for various incidents. Effective risk management is what your client wants to see in a company they work with.
To make your customers remain satisfied, develop a comprehensive, detailed action plan in case some issues occur. Work on various scenarios and come up with the most efficient and fast solutions. You can even present this plan to a client so that they'll know you're true professionals.
Read more posts on this topic:
How Nimbus Platform Can Help Maintain Effective Business Relations
If you want to establish proper relationships with every client and need a solution to keep them and all your teammates up-to-date and well-informed, try Nimbus Platform. This is a perfect solution for collaborating on any kind of project for any type of company.
Nimbus Platform allows you to invite both your colleagues and clients into the system so you can work on mutual projects and solve issues quickly. No need to switch between communication tools or meeting systems — Nimbus has it all covered!
Open client communication to all team members with Nimbus Platform
So how exactly can you remain on the same page with your clients via Nimbus Platform? Here's a quick recap of its main features that'll help you out:
Nimbus Capture — a visual communication tool. Instead of arranging meetings and seeking the most convenient time slot, you can just record a video or audio message and share it with everyone. Plus, you can record your screen to deliver a presentation or clarify the task for your colleagues;
Super Documents — here, you can gather all data formats and work with them without leaving the tool. Store videos, audio recordings, images, links and other files to deliver comprehensive explanations, share ideas and work on creative elements;
Nimbus Chat — you don't need to switch to a messenger if you need to send a message. Use Nimbus Chat to maximize productivity and save time communicating with a colleague or client;
Comments — whether something's unclear or you need more details on a subject, comments will help you bring more context to a particular task or feedback;
Shared pages — create individual workspaces for every client, add corporate branding and manage access settings to look more professional.
Nimbus Platform is an excellent collaboration tool that allows your teammates and clients to stay in touch and exchange ideas or feedback seamlessly. The tool offers plenty of helpful add-ons and integrations to facilitate knowledge sharing and cooperation on particular projects. It's intuitive and minimalistic, so it won't take a while to learn how it works, especially if your clients haven't worked with anything like this before.
Try Nimbus Note for free right here and feel the difference!
Be sure to follow our LinkedIn page to keep up with the latest articles and updates.
Previous post
Communication and Clarity: a Guide to Remote Team Management
Next post
Top 5 Work Operating System Options for Effective Cooperation