More and more employees nowadays are starting to doubt the effectiveness of meetings. Around 50% of surveyed people find them less productive and meaningful, which tends to increase when it comes to online calls.
For some people, meetings lose value because they're wasting time discussing everyone's issues while they could be working and bringing value. Others find them useless as they might conflict with critical deadlines, have no actual meeting agenda, or simply because people don't get feedback on their questions/solutions.
How to save time then? Teams get used to task planning apps – the trend grows, and this market is expected to increase twofold by 2023. Also, employees leave comments wherever necessary to focus on critical issues, show what's good or not, or delegate particular tasks to people.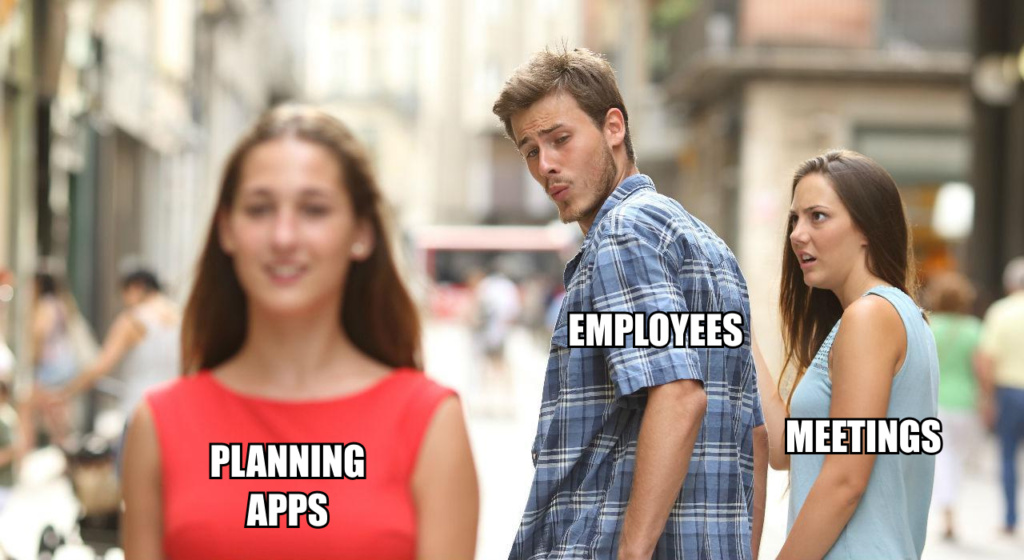 In this post, you'll learn how to find the perfect balance between meetings and the rest of work and facilitate internal communication between coworkers. Plus, we'll introduce the best tool, which will give you the power to handle work-life balance better. Just continue to read!
Meetings aren't as Efficient as We Think They Are: How So?
A couple of years ago, the majority of managers who arranged meetings themselves found them highly efficient. They got to see everyone's faces and talk through any work-related issues and believed this would make everyone more motivated and inspired.
Now, meetings are becoming the number-one productivity killers. Let's have a look at some of the most popular reasons for that. If you're experiencing at least one of these, consider restructuring communication between your team members.
Inconvenient for Remote International Teams
Your startup or enterprise will eventually expand, and you'd probably want to hire international teams. Companies do that to boost economic growth and save costs, promote diversity, or make sure your team has everything for your business power.
Sure, either part of the team would probably work remotely. This means setting up meetings with all the employees to ensure proper task completion and communication.
However, it doesn't get much practical for your senior colleagues. They'll always need to pick the most suitable time for everyone — imagine doing this for a huge international team where everyone needs to be on the call. Handling the time difference and pleasing everyone might make a mission impossible.
Too Much Irrelevant Information
Once the whole department is there, everyone will share concerns and updates — it's not easy to handle too. They probably won't be related to your issue and you'll need to sit and wait to speak up. On top of that, Balance Careers writes that one can reduce meeting time by 80%. The key is a structured agenda. Imagine how many things you could've done during that time!
Poor Time Management
Sometimes, you get to work for a company that doesn't care about your deadlines or personal matters. Managers set up calls whenever they find it convenient. There's nothing you can do, and your colleagues suffer as well. No wonder, studies show that 33% of meetings are deemed useless.
Even if managers try to arrange a meeting that fits everyone, they will pick a time slot they would feel most comfortable with. They've got enough power for that.
No Specific Meeting Agenda
One of the main problems is that most managers arrange meetings just to… arrange them. They do unnecessary meetings or calls just to report they had one. There's no structure or meeting agenda, just loads of time spent on chitchatting instead of doing something meaningful.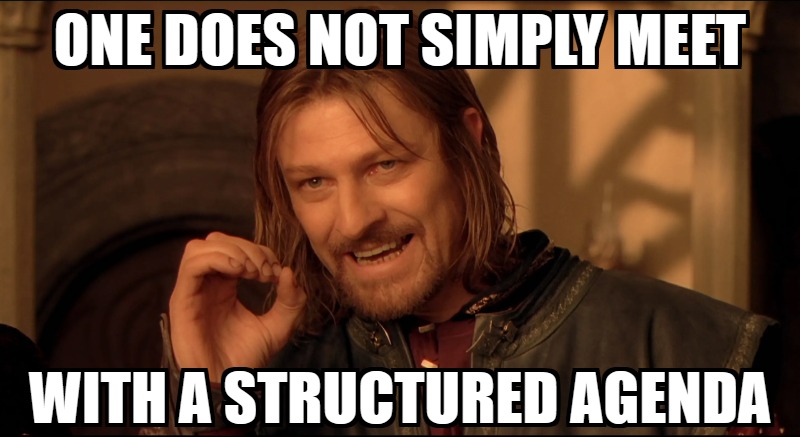 Employees get more annoyed — hence, less productive and responsive. Shouldn't there be a better way of handling tasks at work?
How to Determine the Need for a Meeting to Resolve a Work Issue
It won't be easy (if possible at all) to get 100% rid of meetings. But how do you know if you need them? What format to choose?
Have a look at what the major meeting tasks should be:
Increase the valuable input from the team;
Ensure cooperation between employees and managers;
Define the team's goals and delegate responsibilities;
Consider everyone's input while thinking of practical solutions;
Help everyone understand their responsibilities.
As a manager, to determine the need for a meeting, answer the following questions:
Did you define any meeting tasks or agendas for your employees?
Do you have any feedback for your employees' questions/solutions?
How long do you expect this meeting to be?
Do your colleagues find this meeting necessary?
As an employee, ask for a one-to-one meeting or suggest running them only for small teams. Don't be afraid to say it's not working well for your work-life balance and motivation. This will bring positive input to both the managers and the team.
Ensuring Efficient Communication without Meetings
Getting tired of all the meetings and unproductive calls? Re-consider the communication system. Try asynchronous communication — another means of project management.
Better Time Allocation and Convenient Work Planning
As a manager or employee, you'd want to work to the fullest and optimize your time wisely. Such Nimbus Platform™ functions like tasks, comments, and the activity panel can help you manage goals and track your progress faster. Creating tasks and adding them to the task lists is way more efficient — you assign your team members to different tasks, label their status and set deadlines. In a separate dashboard, you can track all team steps or watch their overall performance in the activity panel. There's no need for unnecessary meetings — just add comments and relevant notes, list the priorities, and who does what.
Simplified Communication with no Distractions
Everyone can add updates, view schedules, and ask questions at any time. An asynchronous communication model is what companies, especially startups, try to follow as long as it doesn't conflict with deadlines. This way, you develop a work-life balance and don't have to add meetings to your regular priorities.
Having Everything Stored in one Place
During the meetings, it's hard to follow everything, and you might miss important points. A task planner is a perfect substitute: you receive all the tasks, comments, and deadlines in one convenient location. As a result, nothing gets lost, and you keep track of your timeline.
Nimbus Platform™ and Work-Life Balance: Managing Every Task Meeting-Free
One of the best ways to handle your work-related priorities and finally get rid of meetings is with Nimbus Platform™. It gives you the power to move meeting tasks into dashboards and delegate & manage them with ease.
Some of the main Nimbus Platform™ features you would love include:
A clear structure — make use of folders, subfolders & mentions, create separate workspaces and set tagging;
Offline mode — instantly synchronize all the changes and accomplish goals from anywhere;
Super documents — input any data format inside one Nimbus page: PDFs, images, audio files, and an emojis set;
Integration with other services — connect your Calendly, Excel tables, YouTube, and Google Analytics to reduce distraction;
Nimbus Clipper — attach any content from the internet.
Nimbus Platform™ is one of the most effective and multi-purpose tools to help manage your work-life balance and complete task lists faster. It's easy to use yet full of helpful features, suitable for any company size—and affordable.
Get your free trial to feel the difference!
Previous post
How does Internal Documentation Propel Startup Growth?
Next post
Pesonal Productivity: 10 Tips to Improve and Boost Results