Do you work from home? Are you tired of working alone? Would you rather spend less time commuting and more time with friends and family?
Working from home has many benefits, but it also comes with its share of drawbacks. It's not always convenient to get away from the office whenever you feel like it.
A shared workspace solves these problems. An offline shared workspace is one where multiple different workers take turns using the same space, but do not necessarily work in the same space at the same time. Most jobs that involve "shifts" use shared workspaces. Such shared workspaces are often made for a job position, rather than for the person filling that position. A shared work setting is therefore less customized and often more generic.
A coworking space gives you access to a community of professionals who can be in the same industry as you and can help you succeed. You'll also enjoy the convenience of being able to go when you please without having to worry about traffic jams or parking issues.
Online shared workspaces have emerged with progress and involve both collaborative and shared work. They enable you to do your job from anywhere while staying in close touch with your team. Digital workspaces have multiplied during the pandemic, since remote work has become more popular.
If you've never worked from home before, you might wonder why anyone would choose to do so. However, once you try it, you'll see how much more productive and efficient you become. If you're already working from home, you should consider moving to a coworking space.
Find out what you need to know about coworking spaces, including how to find the right shared workspace. Then learn whether you need to get a shared workspace, a coworking space, or a shared office.
What is a Shared Workspace?
A shared workspace is a commercial facility that can house shared offices, and provide desks and meeting rooms to an individual, multiple people, and to a company.
It can offer physical shared workspaces in a shared office that can benefit a company, especially if they want to keep their costs low. A common example of a shared workspace option is a collaborative space. Companies that hire freelancers can provide a shared office space for them to do their work, while taking part in virtual collaborative activities.
The main difference between shared workspaces and coworking spaces is that shared workspaces offer more flexibility. Coworking spaces usually have fewer amenities, such as printers, conference rooms, and coffee machines.
A shared workspace provides a variety of options for companies. They can choose whether they want to use all the space shared with them, or only part of it. Some shared workspaces even offer virtual shared workspaces. These are similar to virtual offices, except that they are located online.
A difference between shared workspaces and traditional offices is that shared workspaces offer more flexibility. Instead of renting a single office, a business can rent multiple desks and meeting rooms.
This allows a business to hire freelancers to work when they want and engage in virtual collaborative projects or tasks with other employees who are available at the same time.
What are the Pros and Cons of a Shared Workspace?
Shared workspaces are helpful in many ways an offers many benefits to a business exploring options for a shared office space. Here are the pros or benefits if you have a space shared with another business.
1. Flexibility
A shared workspace gives you the flexibility to work whenever you want. No matter at your house or at a remote location, you can log in and access your files remotely. This means you can be working from home, traveling, or attending meetings anywhere in the world.
2. Convenience
A shared workspace makes it easy to collaborate with others. You can share documents, spreadsheets, presentations, and more. Since everything is stored online, you can access your files anytime, anywhere.
3. Affordability
A shared workspace is cheaper than renting individual offices. You only need to pay for the amount of space you actually need. So you won't end up paying for unused space.
4. Security
Since everything is stored online, there's no risk of losing important files. You can easily back up your files to ensure they remain safe and secure.
5. Privacy
Your privacy matters. You can still keep your personal information private since you own the account and password. You can also work in a quiet office space if you're meeting with clients either in person or virtually.
6. Accessibility
A shared workspace allows you to work from any device. Whether you're on a laptop, tablet, smartphone, or computer, you can access your content wherever you go.
7. Reliability
Many shared workspaces provide 24/7 support, which is one of the main benefits of not having a traditional office. There's never a shortage of help available. You can contact the business center support staff via phone, email, chat, or live video conference.
8. Customization
A shared workspace lets you customize your experience. You can add custom software, change the layout, and create your own workspace.
9. Community
A shared workspace offers a community of users. You can connect with colleagues, find answers to questions, and learn from each other.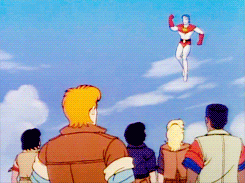 10. Networking
You can network with people who are in a similar business and share common interests. You can meet new friends, make connections, and build relationships that could lead to future opportunities.
11. Avoiding work overload
By having a shared work setting, workers are able to take turns and not overload a single person with 16 hours of work everyday.
12. Independence for all
Allowing others to take your place in the office after your shift means that your presence isn't required for the business to run. If you're an off-duty manager, your co-workers will contact the on-duty manager occupying your position's office rather than seeking you out while you're not working. Likewise, you can continue to get your work done even after one of your co-workers ends their shift because someone else will be taking their place. If you need help from a specific team member such as a theater usher or pastry chef, there are other people working in the same position who can also be options. Therefore, you don't need to rely on one person who might not be available on the day you need them.
13. Flexible scheduling
Having a shared work setting means your position can be filled while you aren't there, and that means you don't have to arrive at work at the same time every day. You might even be able to take different work shifts next week than you did last week.
If you want a job that has flexible hours, then shared workspaces are perfect for you. Different jobs will likely have different levels of flexibility, but without a shared work setting, flexibility will probably be very limited.
Here are the cons or drawbacks of a shared workspace.
1. Lack of control over your environment
While you may have complete control over your workspace, you don't have as much control over your environment. If you're looking for an office space that gives a more professional look and feel for your business, this may not be best for you.
2. Limited workspace options
Shared spaces offer limited choices for layouts and furniture. You may have to settle for what's offered.
3. Inconvenient hours
Many shared spaces only operate during business hours. Sometimes, you may need to work late, so this may affect your ability to get things done.
4. Unreliable internet connection
You may have to deal with slow speeds or intermittent internet connection. This can cause delays while doing work.
5. Poor customer service
Some shared spaces lack quality customer service. They may not respond quickly to emails or calls.
6. Poor lighting
Most shared spaces offer poor lighting options. They often lack natural light and use fluorescent lights instead.
7. Small desks
The size of your desk is another drawback of working from a shared space. You might not have enough space to comfortably sit down while working.
8. Limited amenities
Shared spaces typically don't offer free coffee, snacks, or drinks. These amenities are included in most standalone offices.
9. Noisy office space
Noise levels tend to be higher in shared spaces because everyone else is using the same area. You might hear people talking or the sound of people typing on their computers.
10. Low productivity
It's hard to focus when there are distractions all around you. You may not work as efficiently as you would if you were in a quieter office space.
Coworking, Shared Workspaces, and Shared Offices
Coworking refers to an arrangement where people rent desks in a single location. They can come and go as they please, and there are usually no set hours of operation, which means they have unlimited access to the location. It may seem there is a coworking movement happening with many companies considering this option for remote employees and virtual workers. A coworking space is a place where people can meet, collaborate, and network.
Shared workspaces refer to a place where multiple people pay a monthly fee to use communal facilities, such as private offices, meeting rooms, video conferencing rooms, and lounge areas.
Shared offices are similar to coworking spaces, except that they have dedicated staff members who provide administrative support. Unlike a traditional office environment, a shared office allows their tenants to be flexible with their schedules.
How Does Shared Workspace Differ From Office Sharing?
Shared workspace is a great way to save money and keep your overhead costs low while sharing an office space with other more established businesses. However, there are differences between shared workspace and office sharing.
1. Share an office space
Shared workspace allows you to share an entire office space with more than one person. This means that you and other professionals have access to the same desktops, printers, and phones for your day to day activities, while working in a central office.
With office sharing, you usually rent out a portion of a larger office space. Here, you may have access to the same desks, printers, phones, etc., but you can also have a private office where you can do your own work. You also share other amenities, such as conference rooms, break rooms, and lounges.
2. Flexibility options
With a shared workspace, you can choose which areas of the office you'd like to share. For example, you could decide whether you want to share a kitchen area, a conference room, or even amenities.
Many shared office spaces usually give you little control over the space you're renting. Instead, you usually pay a monthly fee based on the amount of the office space you've rented.
3. Save money
Shared workspace is generally cheaper than office sharing because it doesn't require any long-term commitment. If you want to be in a different work environment or change jobs, you're not committed to a long-term lease.
You can also save money by choosing a smaller office space if you're only going to be using it part-time.
4. Work when you want
Unlike office sharing, you can schedule your days around your needs. With shared workspace, you can take advantage of the flexibility offered by a coworking space. You can come into the office during normal business hours and leave when you need to.
5. No commute
Most physical shared workspaces are located near public transportation hubs, making them easy to reach. Since you won't have to drive anywhere, you can spend less time commuting and more time focusing on your job.
Shared Workspace VS Collaborative Workspace
Previously, collaborative workspaces differed from shared ones. It's still worth clarifying which kind of workspace is advertised at the office job you are applying for. The main distinctions between offline collaborative workspaces and shared ones are:
Collaborative workspaces are used by multiple workers at the same time, while shared ones are not.
Collaborative workspaces are designed for teams to work together on the same project at the same time, while shared ones are designed for individuals to accomplish tasks on their own until the end of their shift, then a new worker will continue working on that task while the first is off-duty.
A shared workspace and a collaborative workspace also have different purposes.
A shared workspace refers to a location where several individuals pay a monthly fee to work together. The most common types include:
Coworking spaces
Virtual shared office services
Private offices
A collaborative workspace refers to a building location that provides a variety of services for different companies.
Here are four different examples of services offered by physical collaborative shared workspaces:
Conference and meeting rooms
Offices
Video conferencing
Lounge areas
The main difference between a shared workspace and a collaborative workspace is that a physically shared workspace offers fewer services and focuses on providing a comfortable environment for all employees. This is best suited for those who do not need all the extra services provided by a collaborative workspace.
For example, a physically shared workspace often includes a communal lounge area where employees can socialize and network.
A collaborative workspace, however, provides a wide range of services, including meeting rooms, conference rooms, and offices.
This allows employees to have a collaborative space to share ideas with other employees, communicate with freelancers, take advantage of amenities available, and still have the sense they are part of a community, even though they mainly work independently.
In the online world, the terms "shared" and "collaborative" are almost interchangeable. Thus, there are both collaborative and shared workspaces for colleagues around the globe who work on common projects without having to visit the office. Nimbus Platform is a good example of such a workspace. It lets you discuss project documents in comments, receive emails when you are assigned tasks and offers other convenient features. So you better explore Nimbus workspace yourself, especially since it's as easy as a click away. Our guide can help you organize your workspace.
Create the perfect digital workspace with Nimbus Platform™
Who Uses a Shared Workspace?
Shared workspaces are great because they're affordable, flexible, and allow you to work anywhere at any time. Shared workspaces are great for a small business who needs extra office space. A shared office space can take many forms today, not just the traditional office setup.
They're also perfect for freelancers and independent workers who need to access their files from Google Drive, Dropbox, or any cloud storage services, and from home, vacation rentals, coffee shops, libraries, airports, and hotels.
Anyone who needs to collaborate with others can benefit from them. Companies with remote workers who need to collaborate with colleagues on projects can also use shared workspaces.
Should My Business Have Shared Workspaces?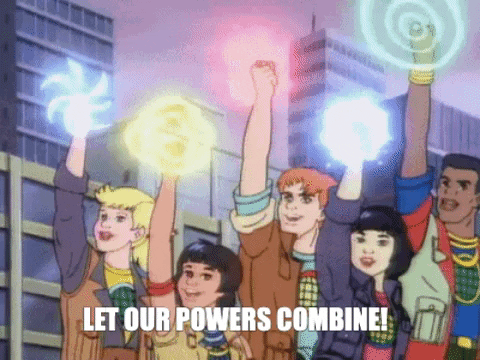 Shared workspaces are very common. Depending on what sort of business you work with, it might be essential to have shared workspaces available. Making a customer service office a shared workspace would allow each worker more time away from work without depriving your customers of the service they need. Making each office position in your business a shared workspace would not only benefit the workers filling those positions with flexible hours, it would benefit the business as a whole by allowing extended working hours as different people fill each role. Extended working hours means more opportunities to get paid by potential clients. Your business could see a significant increase in sales simply by taking advantage of all the opportunities provided by shared workspaces.
Shared workspaces have been prevalent for a long time, and will continue to be used by major businesses for the foreseeable future. Even as more office settings turn into collaborative workspaces over time, shared workspaces will remain available for anyone who prefers that work setting.
Tips for Working From a Shared Workspace
When working from a shared workspace, here are tips that will help.
1. Know what you're getting into
Before signing up for physical shared workspaces, ensure you understand how much privacy you'll have. Some physical collaborative spaces offer private offices, whereas others provide open floor plans.
Also, look at the size of the office space. Do you need a large desk? Will you need a lot of storage space or just enough to store personal items?
2. Find a good fit
Look for a shared workspace that fits your personality. Are you quiet or outgoing? Does your personality mesh well with other employees in the office? If you or your entire team work there, will it benefit you?
Finding a good fit will vary on an individual basis. Find a work environment that you sense is right for you. Don't sign up for a place that seems too big or too small.
3. Choose a location wisely
Find a location based on your lifestyle. If you live close to the office, then you'll probably find yourself there frequently. You may prefer a virtual shared workspace if you don't live nearby.
If you're looking for something in-between, consider a hybrid option. For instance, some virtual shared workspace business centers allow their clients to rent a private office as needed. Giving their clients this option makes it easy for them to conduct virtual meetings.
4. Be prepared to invest
Shared workspace costs vary depending on the type of service you choose. In general, they cost less than traditional office leases.
However, you should expect to pay a monthly fee plus any additional charges associated with the services you receive.
5. Consider the long term
Some shared workspace providers offer flexible contracts that let you move in and out as you wish. Others require you to commit to a minimum number of months.
6. Ask questions
Do your due diligence and ask the company you are dealing with the following questions:
What happens if I leave early?
How does my lease affect my relationship with other businesses?
Do I have to be present during business hours?
7. Keep your expectations realistic
You may not have access to a shared workspace every day. So, if you want to spend time with friends and family, then this isn't the perfect solution for you.
8. Think about the future
As technology continues to change, many shared workspaces may also change. As new technologies emerge, the current space shared may not be suitable. This means you may need a different shared workspace in the future.
Which Shared Workspace is Right for You?
There are different shared workspaces. Some are open plan, others are private. Here are factors to consider when choosing between them.
1. Open plan vs. Private
Open plan workspaces give you access to multiple areas within the building. They usually include communal areas, such as lounges, kitchens, meeting rooms, and break rooms.
Private workspaces are designed specifically for individuals. They feature individual offices, quiet zones, and privacy booths.
2. Size
Smaller spaces are better suited for freelancers, startups, and solo entrepreneurs. Larger spaces are ideal for larger businesses. When determining the size you need, think about how many employees you plan to hire.
3. Location
Where you decide to work depends on your lifestyle. For example, if you want to travel frequently, find a location near public transportation. This is a reason why location is important. Choose a location that's close to public transportation, restaurants, cafes, and other services you may need.
4. Price
Prices vary depending on the type of workspace you want. Depending on the size of your workspace, prices can range from a few hundred dollars a month to a few thousand dollars.
5. Amenities
Are you willing to pay extra for additional amenities? Does the workspace offer free coffee, snacks or drinks? Do they provide high-speed internet? Each space offers different amenities. Some provide free coffee, snacks, and beverages. Others charge for these services.
6. Hours
How flexible are the hours? Are they open 24/7? How long does the lease last? If you're looking for a place to work during normal business hours, make sure the space is open during those times.
7. Parking
This is an issue if you plan to drive regularly. Is there parking available nearby? Will you need to park far away? Make sure you know what kind of parking is offered at the workspace.
8. Noise level
Is noise a problem for you? Do you prefer a more quiet environment? Or do you prefer a louder one? Think about this when deciding which workspace is right for you.
9. Cleanliness
This is extremely important to many people. Do you expect clean bathrooms and showers? Do you expect clean floors and walls? Ask yourself whether you'd rather work in a clean space or a dirty one.
10. Safety
Do you have concerns about safety? Do you work in a dangerous neighborhood? Safety is another factor to consider. Find out if the workspace provides security guards.
11. Convenience
What's most convenient for you? Do you want to be able to walk to the workspace? Do you prefer working in a busy area or a quiet one? These are things to consider when choosing a workspace.
12. Community
Does the workspace offer opportunities to meet new people? Can you attend networking events? What kinds of activities are held at the workspace? Consider these questions when choosing a workspace.
Where to Find Shared Workspaces
Shared workspaces are used in many different jobs. Some examples include most fast food restaurant staff positions, college professors, cash register clerks, shelf stockers, hotel receptionists, cinema ticket sellers, Covid testers, and cafe baristas. Many office jobs use shared workspaces to provide their customers with live agents to contact at most hours of the day. Having 24/7 access to a live voice on the phone is only sustainable with office settings like a shared workspace. There will be no shortage of shared work settings in every major city near you — and likely in every town as well.
Moreover, a steady increase in remote work is resulting in shared workspaces going digital. So you can do your job even from a small village: internet access is the main requirement. All you have to do is to log into your team workspace and get things done. You just need to pick an app that works best for online collaboration and work management. Consider using Nimbus Platform! In one of our guides, you can find out how to manage your workspaces.
Here, team members can work synchronously and asynchronously on their files & documents. To communicate, use comments on pages or the chat feature. It also allows you to embed the tools your team already uses to avoid switching back and forth between software and applications. Get started with Nimbus Platform now to explore everything it offers as a shared workspace.
Wrapping Up
In conclusion, shared workspaces have become increasingly popular among small businesses.
If you work from home, you might find it difficult to meet new people. When you have a lot of projects going on, you may feel you're always working, even though you're actually doing nothing.
Shared workspaces offer a solution to both problems. They allow you to interact with others without being distracted by your projects, and they also give you a place to go where you won't feel alone most of the time.
They're cheaper than renting individual offices, they allow employees to work from home when necessary, and they provide a social environment where coworkers can collaborate and support each other.
Since you share space with other people, you'll likely end up meeting new people too. If you're looking for a new place to call home, consider working in a shared workspace instead of going solo.
Do you offer a flexible workspace in your business? A flexible workspace can give your employees more freedom to choose how and where they want to work. Find out why a flexible workspace matters and how to implement one in your business in this blog post.
Deciding if you should get a shared workspace is an important decision. In this blog post, learn effective decision-making models if you're a leader or manager.
If you found this article helpful, please share it so others can benefit too.
Stay tuned for Nimbus latest articles and updates on our Facebook page!
Previous post
Top 5 Online Workspaces for Effective Team Collaboration
Next post
5 Top Real-Time Collaboration Tools to Keep Teams Connected