Nimbus Business/Teams, unlike Personal accounts, have a higher level of management, which can be accessed in the Organization Console. We recommend using it if you need more workspaces or team members, or if you just need better control over your organizations in one place.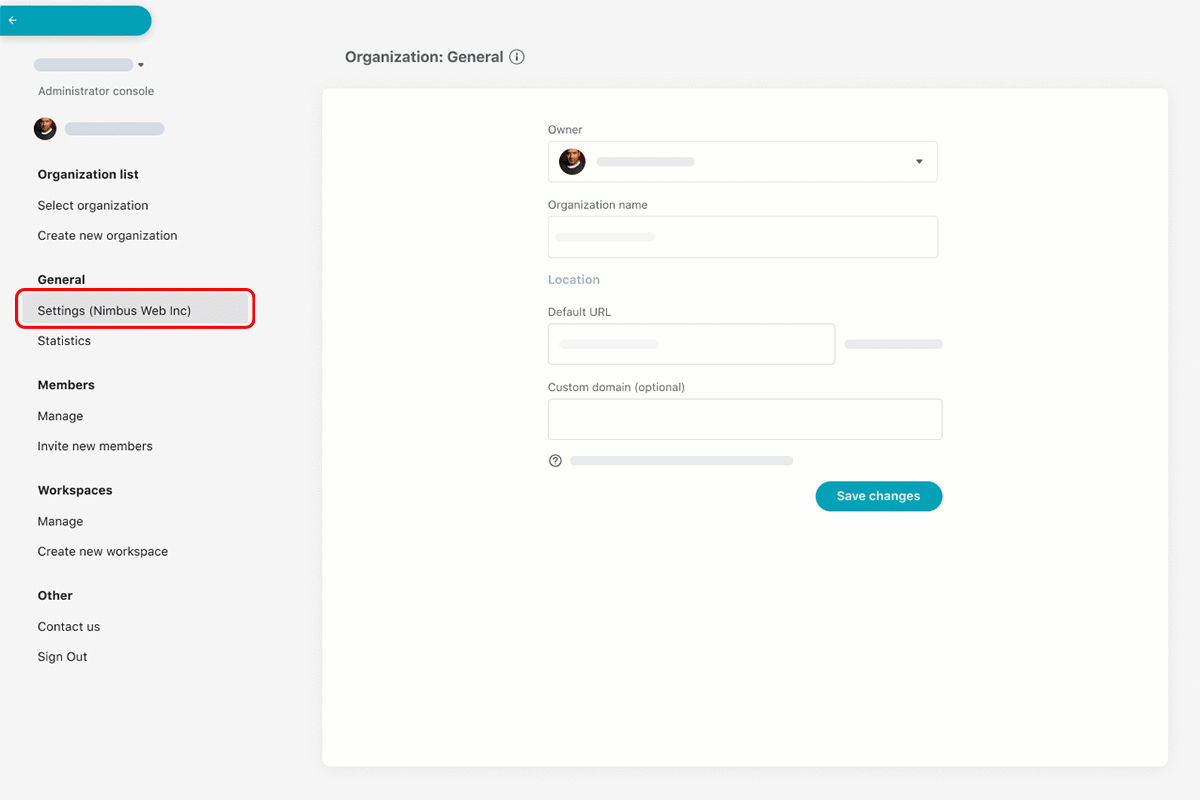 Choose your structure #
Before you create any pages, it's worthwhile to think about how you want to structure your team, organization, or personal goals. Nimbus Note provides a highly flexible organized environment for most structures you can imagine.
Account Owner -> Organization Console -> Workspaces -> Nested Folders and Tags
Account Owner can create multiple organizations. Each organization is entirely independent from other workspaces.
Workspaces have custom access permissions.
Folder-level access (coming soon).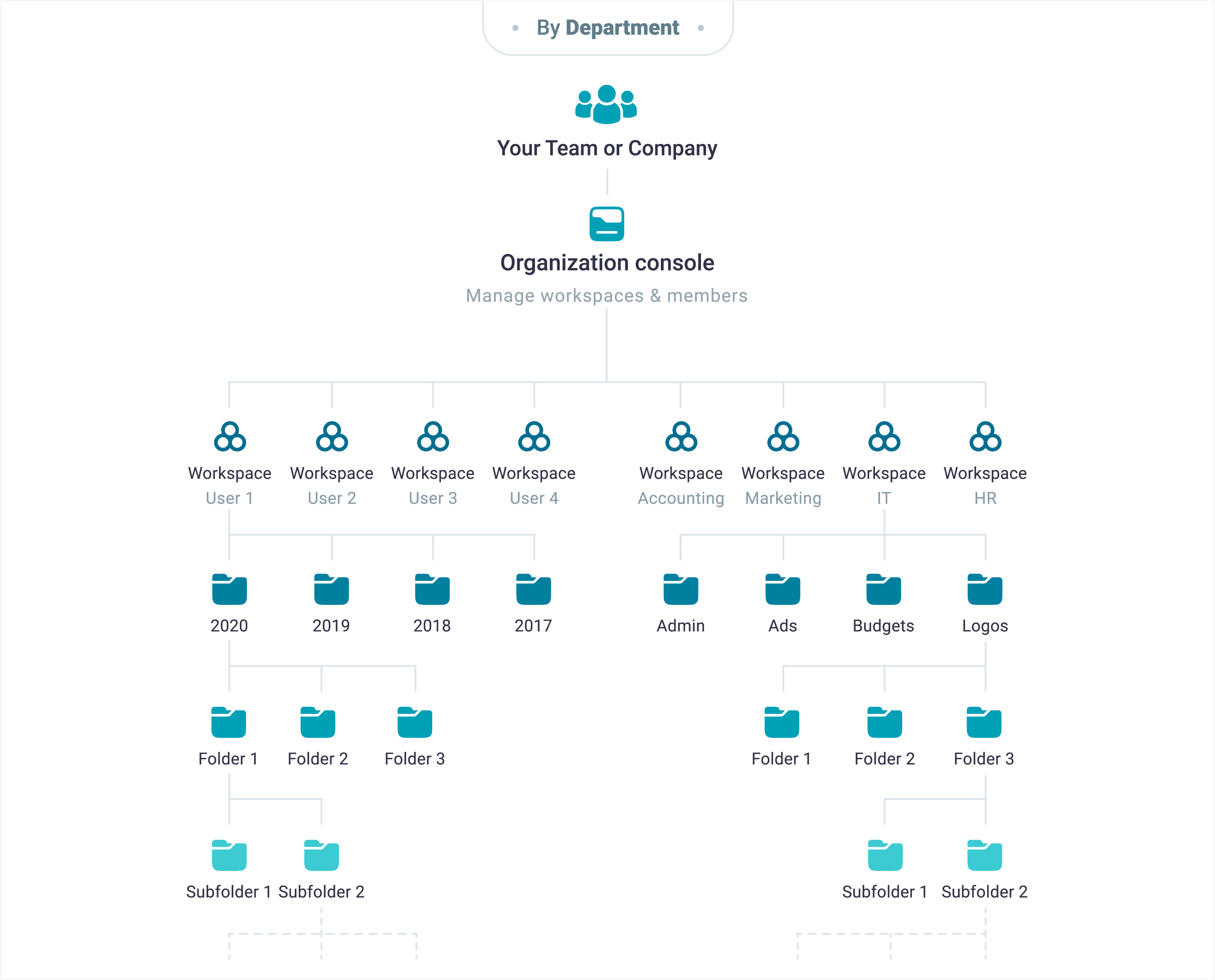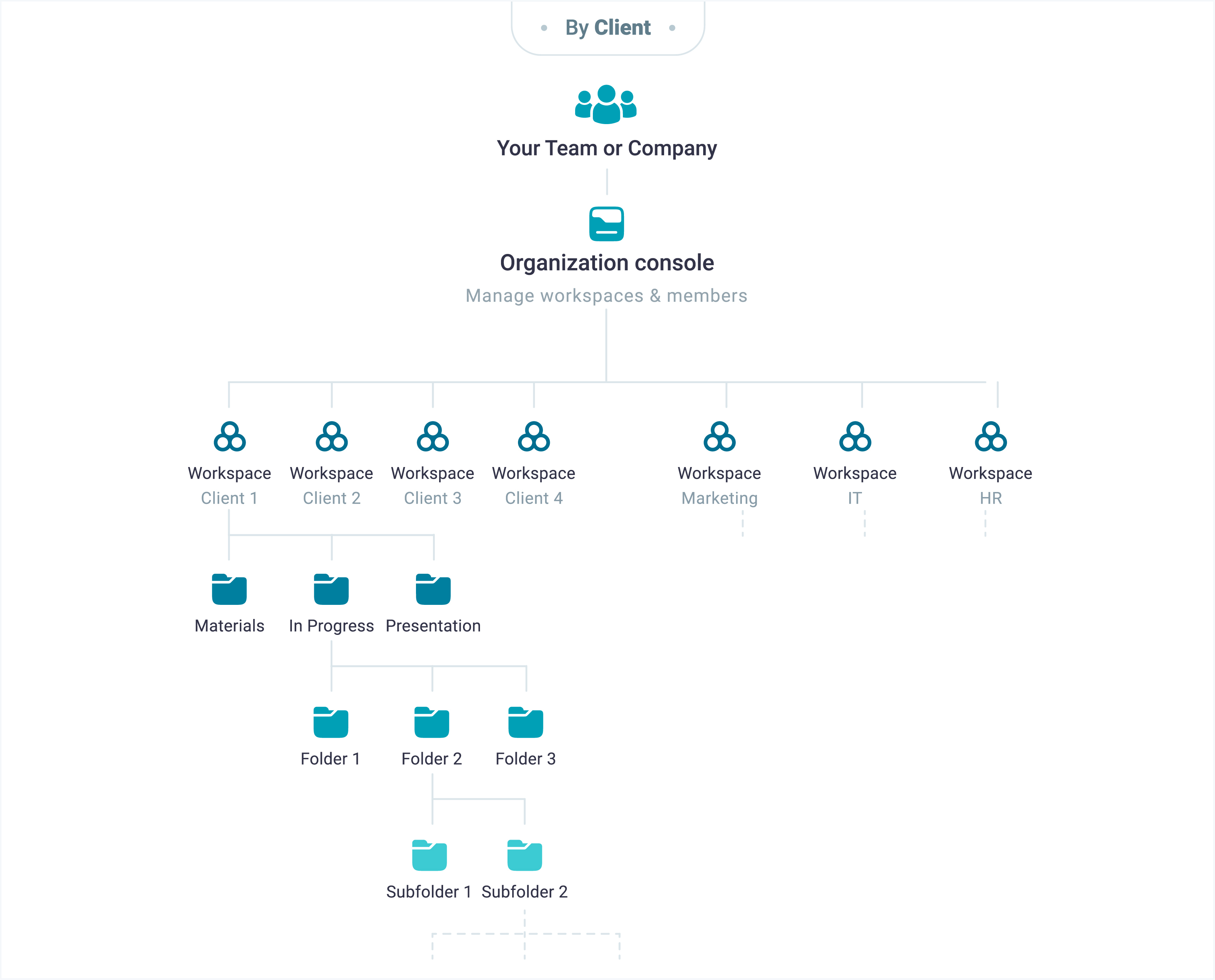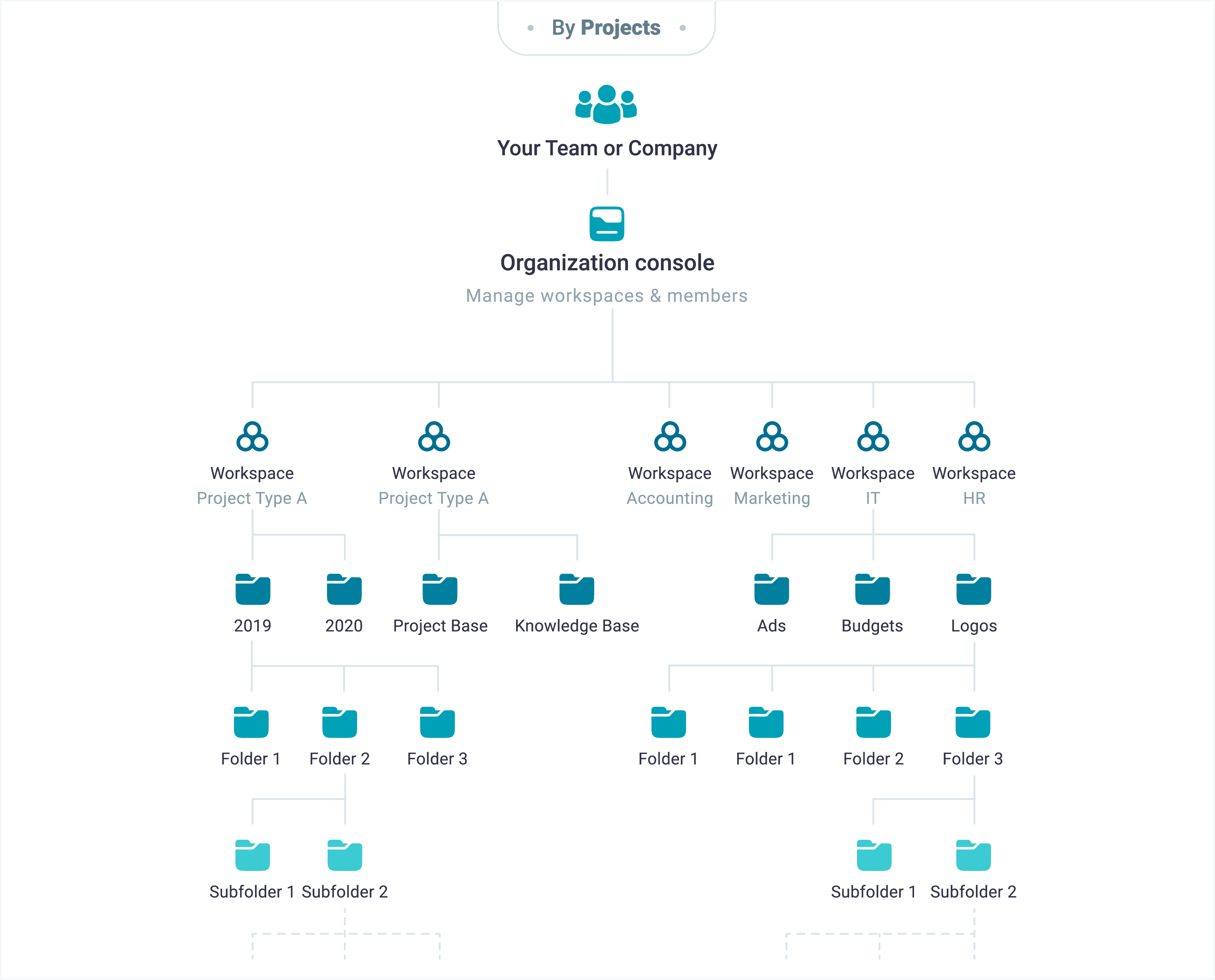 Set access permissions #
After you decide which structure you need, think about access permissions. Set dedicated permissions to all members and don't worry about unauthorized access.
Step 1: invite users to the Organization and set their Role.
Step 2: choose what workspace access every team member has.
Organization Roles #
Choose Managers to manage organization and members. If you need to invite people just for collaboration, then choose Members or Guests/Clients.
Account Owner – has full access.
Managers – can manage organization:

Can't manage billing
Can't delete organization
Can't remove Account Owner
Can access all workspaces.

Members – can't manage organization. Have access to selected workspaces only.

Do not have access to Organization Console.

Guests/Clients – can't manage organization. Have access only to One workspace. Payment is not required for such members but they have more limitations.
Workspace Access #
These permissions are applied only at the workspace level. Account Owner and Managers can set any permission to themselves. Members and Guests/Clients can't change permissions assigned by Managers.
Admin – users can edit pages, add new pages, share your pages through public pages.
Can create and edit – users will be able to do full-fledged work on pages – read, edit, and even delete pages. Folders and tags management will also be available.
Read only – user's pages will be available only for reading.
Set branding & white label #
Personalize your Nimbus Note, so your team members and your clients have better connection with you and your brand.
CNAME (Custom Domain) #
By default you get your personal subdomain at nimbusweb.me in the format NAME.nimbusweb.me.
If needed, you can link to your own website. For example, if you own example.com you can link to pages.example.com – so next time all your members will access workspaces through pages.example.com/client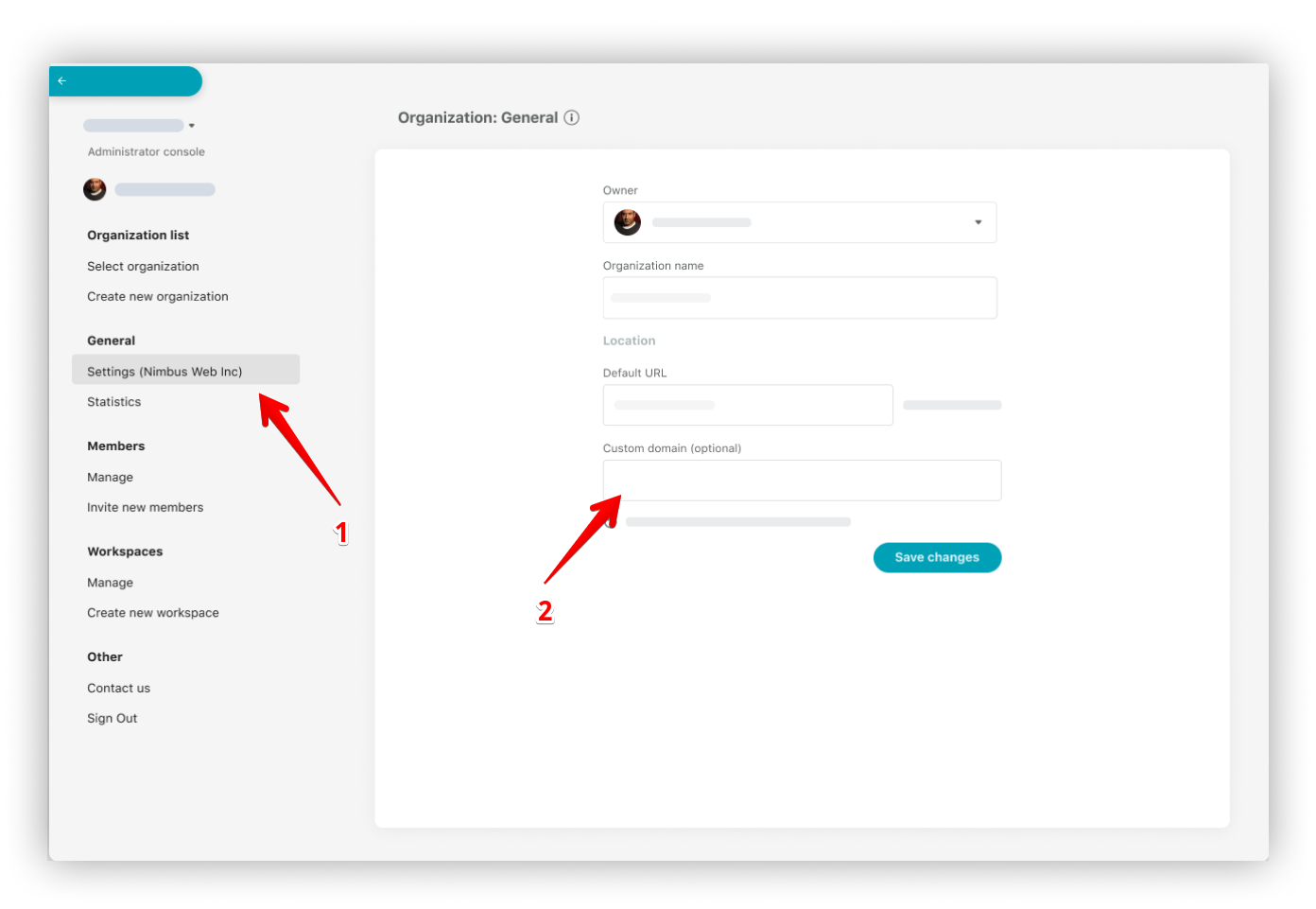 Organization logo #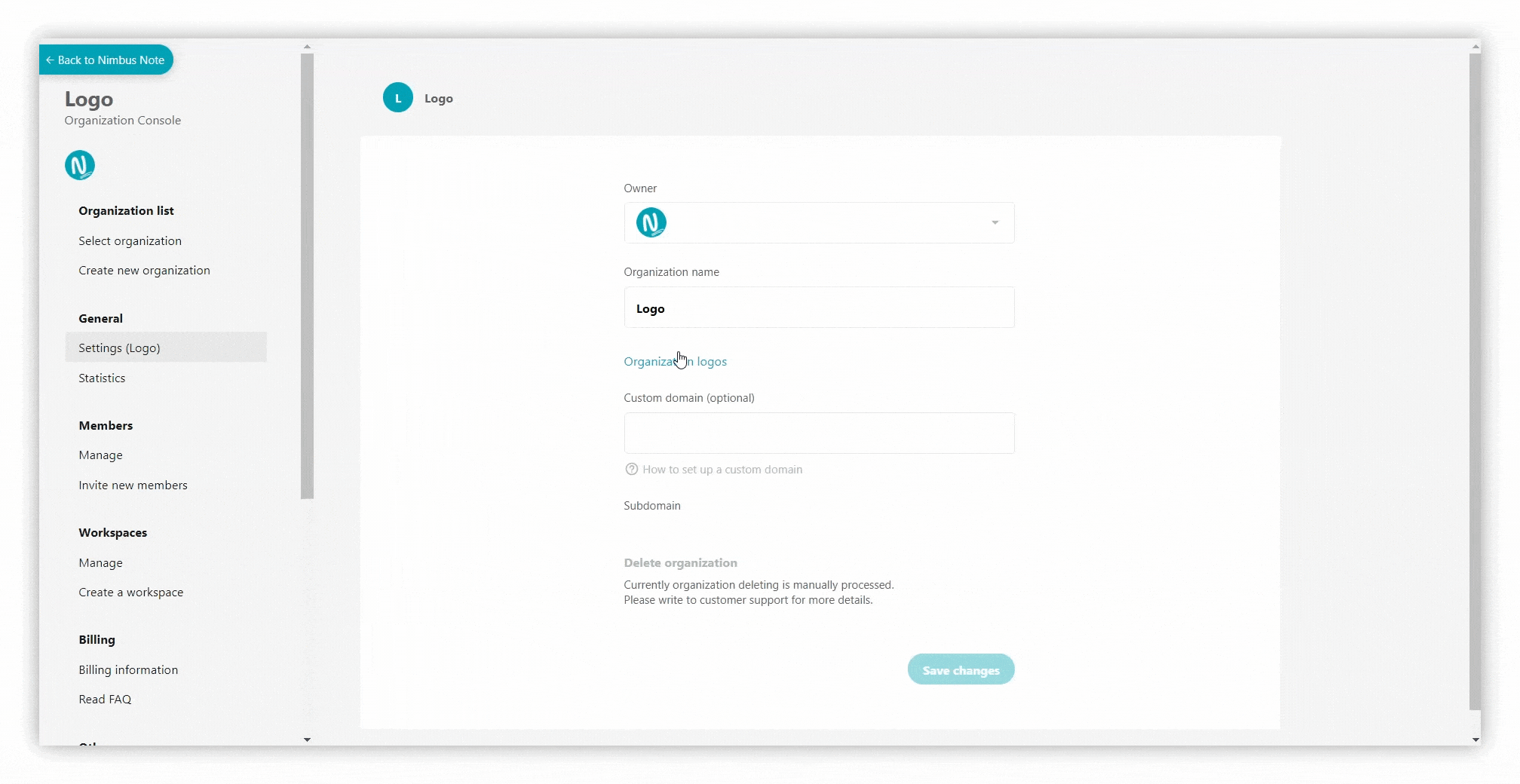 Select which logo users will see on the sign-in page and other places where your Organization is mentioned.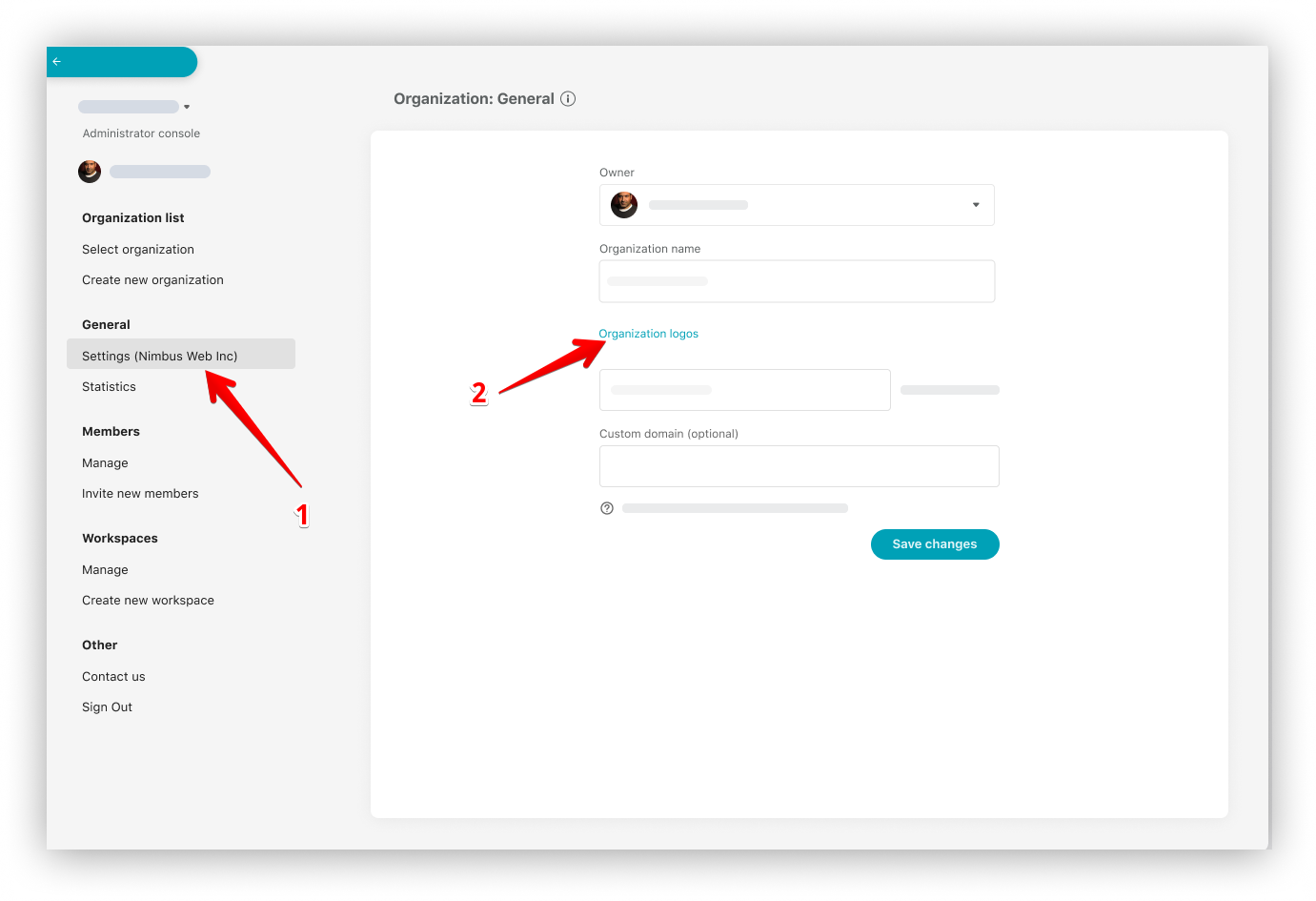 Workspace branding #
You can personalize every workspace. You can set:
Logo
Banner in the sidebar (coming soon)
Short description in the sidebar (coming soon).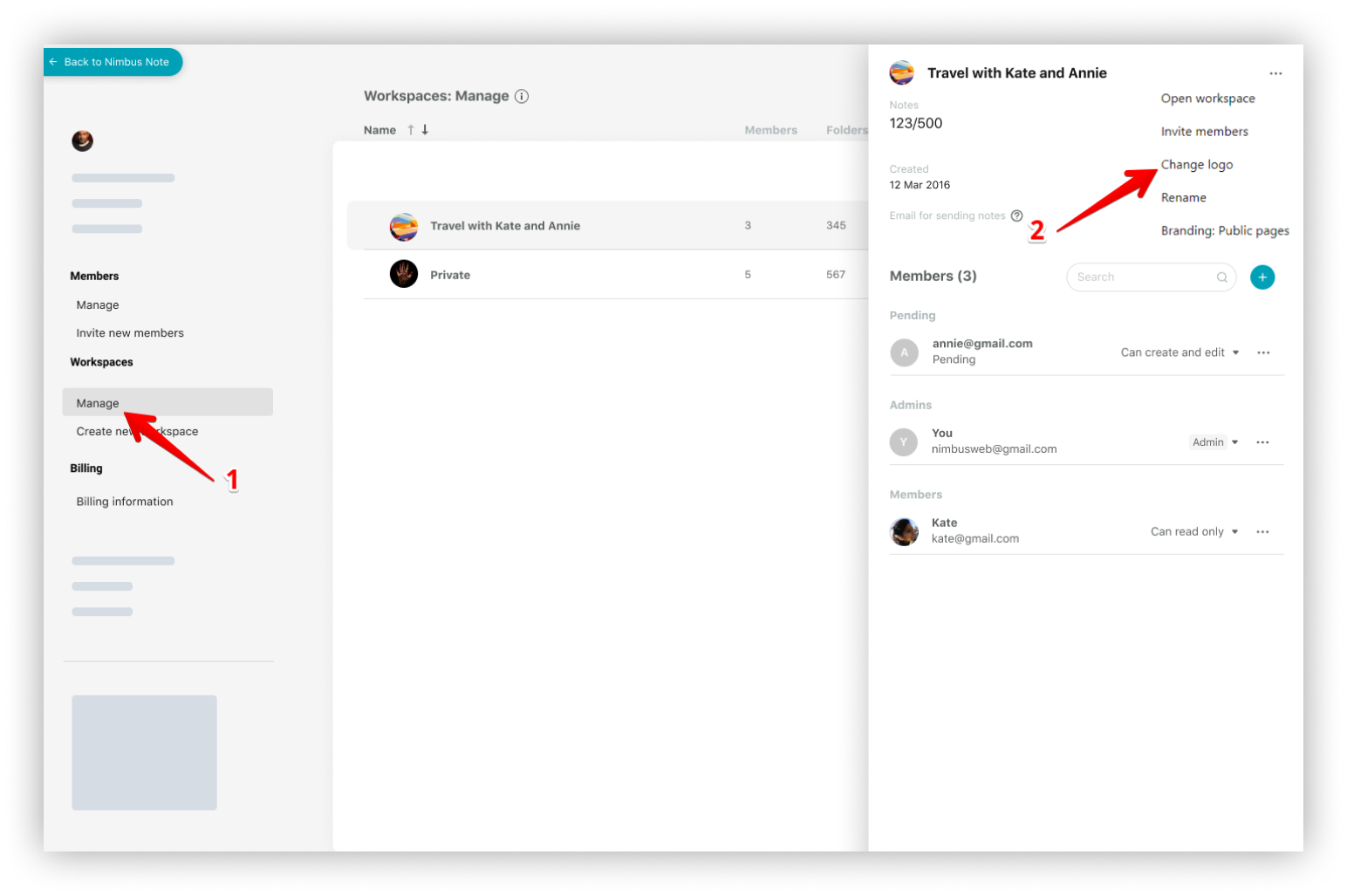 Public pages branding #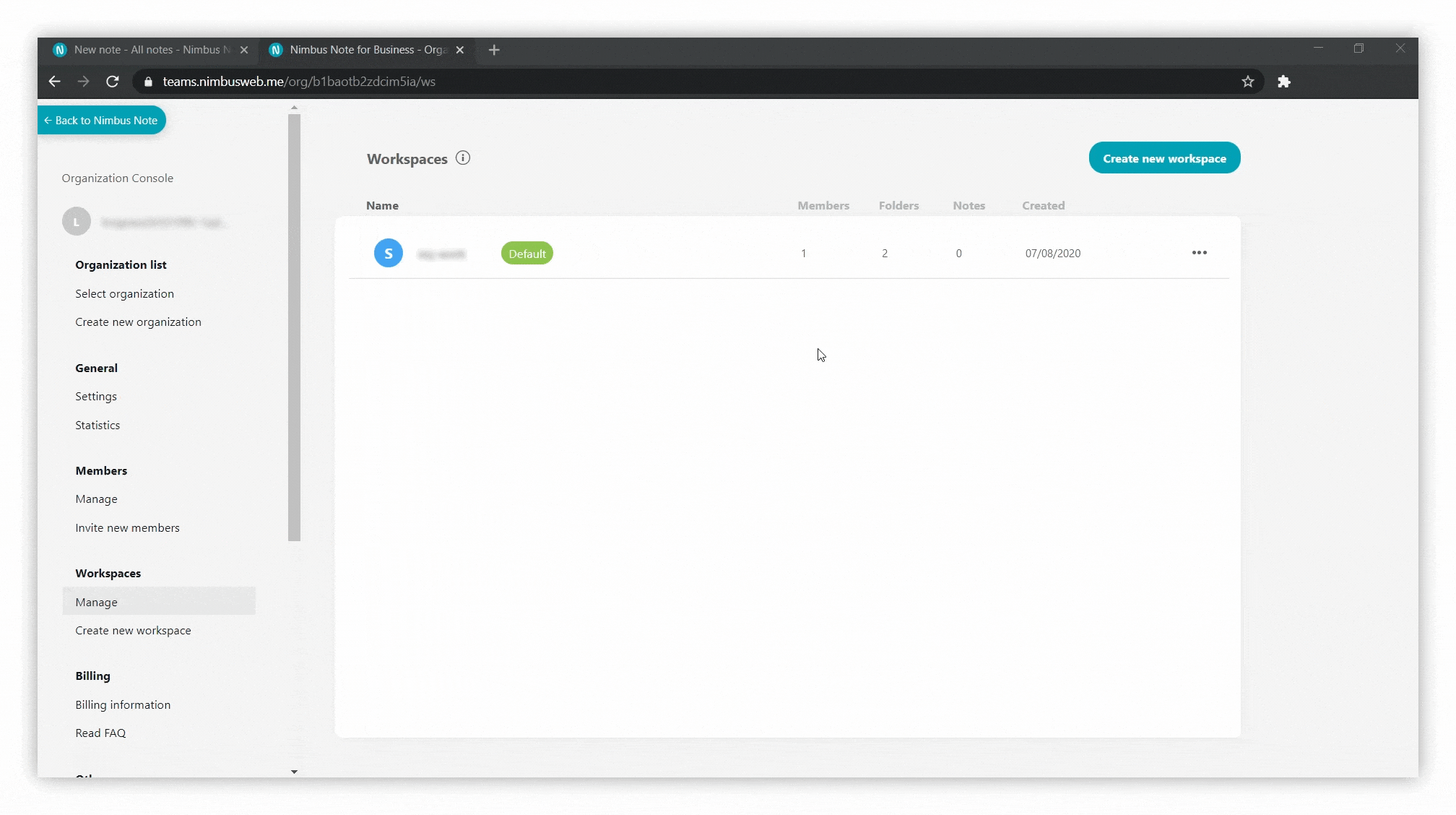 Logo
Options for top bar and buttons
Dark/Light theme
Favicon
Search engine indexing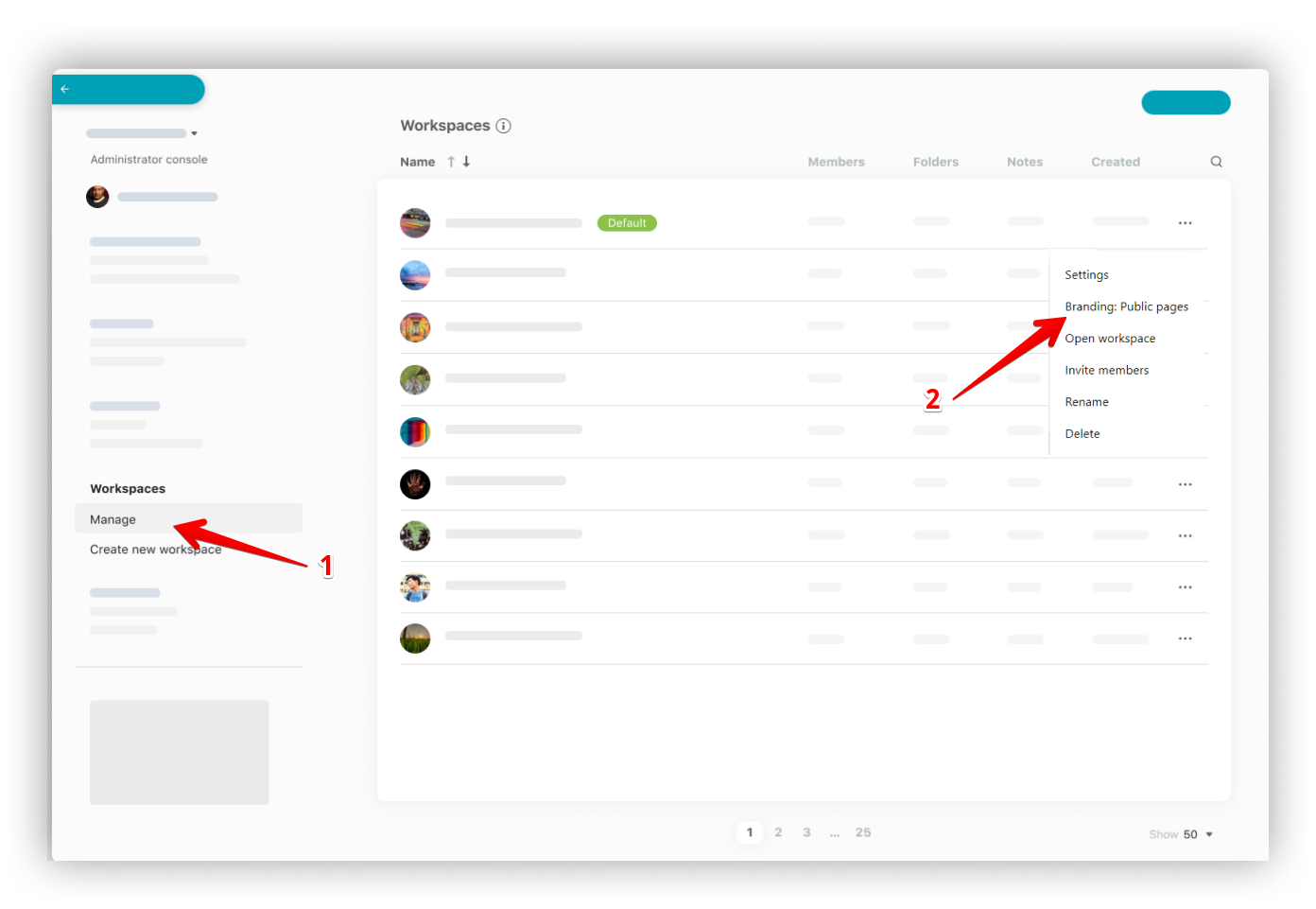 HTML / JS injections for integrations #
We provide a unique ability to integrate additional tools that you may need to work with your team members and clients.
Ideas of what to integrate #
Intercom-like chats into every workspace or Public Pages
Chatbots
Call-to-Action services
Analytics
And more…
Ways to integrate #
Every workspace has its own integrations.
Every Public Page has their own integrations.
You can integrate every code into <Head> or <Body>.
Code can be added to Workspace and/or Public Pages.