Top Nimbus Updates of August 2021
Let's take a moment to examine the highlights of our work in August 2021!
After our killer July updates
, we've decided to focus on some broad features, and we're preparing something really delicious for you this autumn!
Of course, we haven't forgotten about improving loading time speed and enhancing performance. We've already taken some important steps in this direction, and we are not going to stop. Part of the Nimbus team constantly works on optimizing speed and performance, while other team members add new features. Autumn promises cooler weather and minds, so it's a great idea to start a productivity sprint for work in September. We've already started, and you?
Starting from August 2021, you can:
Collaborate better with Nimbus Capture
This month, we've launched Nimbus Capture – a new visual solution for your work and business. It's another product of Nimbus Web that is integrated into Nimbus Note (one account and one billing for both products).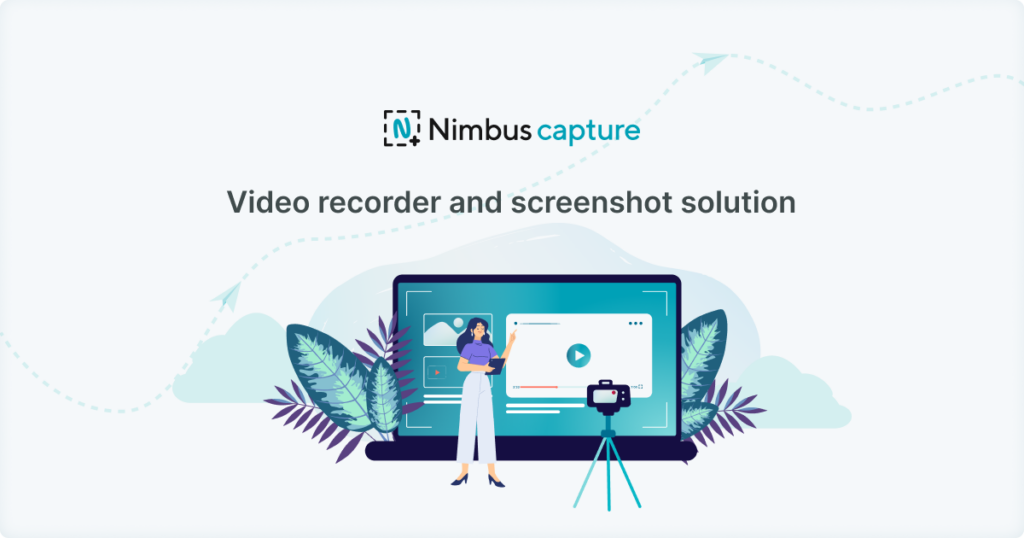 You can use Nimbus Capture to create visual messages: annotated screenshots or screencasts with voice-over and web camera. It's faster than typing and way more engaging. What's more, adding a personal touch to your communication helps build stronger relationships with your clients and teams. You can use Nimbus Capture on Windows or as a Chrome extension.
Once you make a video or a screenshot, save it to Nimbus Note, add any content you need (text, files, embeds or integrations) and share under your branding with one click!
Nimbus Note and Capture are a perfect match that will empower your collaboration!
Enjoy our enhanced editor
We've updated the editor both for the web client and public pages.
Highlight buttons
You can now make your buttons even brighter with 3D or shadow effects! Use them to draw attention and navigate your clients and teams.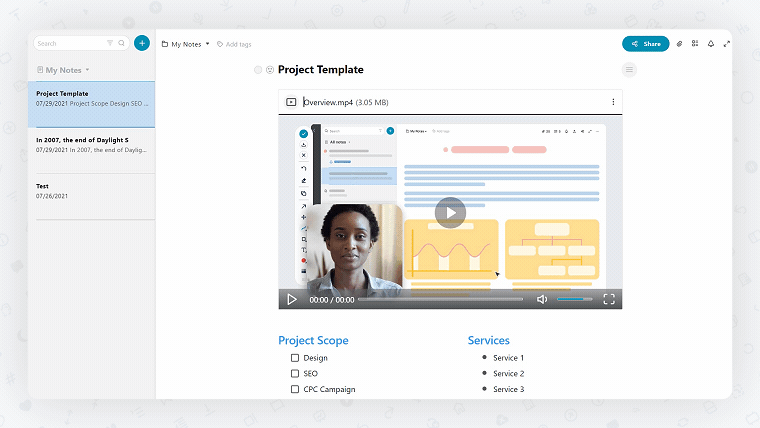 Learn more about buttons in Nimbus>>
Easily embed Reddit and Google Maps
Now, you can embed information from Reddit and Google Maps with direct links.
Change the audio player's color
You can now set the color for your audio player. Set apart drafts and final versions with different colors!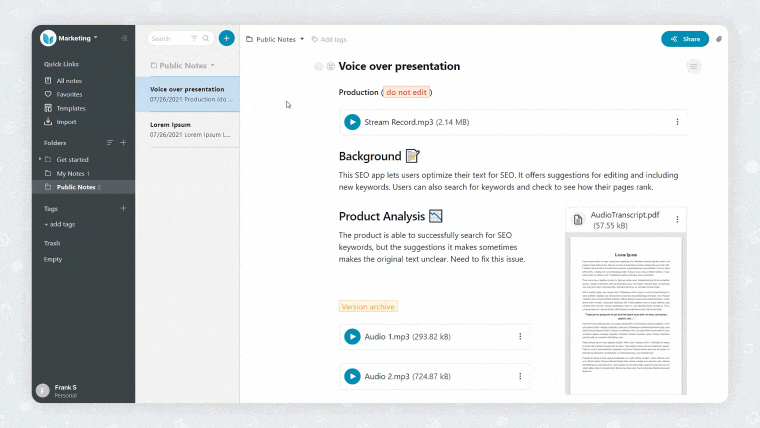 Get more info about our audio player>>
Dismiss colors and highlights for the text
Now you can easily return text to its default color. Just select a quick reset color from the color picker.
Try a bunch of epic updates on iPhone
With the updated iPhone version, you can achieve more. For example, you can:
send the contents of a note by email. Just select this option in the Sharing menu.
look through the list of reminders (even the past ones!). Find this new filter on the menu Sorting and Filtering the list of the notes.
change the language for the app (you can even choose a language different from your system on iPhone).
move notes faster! Duplicate or move your notes to another workspace faster: we've optimized some processes and you should feel the speed improvement.
set the default image alignment in Settings >> Editor.
set the Full-width option for all notes in Settings >> Editor.
Work on the go with Android
We've added an Information screen to notes. Open it on the note's Menu to:
change the date of note's creation;
see the number of words and characters on the note;
set or change the link to the note's source.
The app will also help save your battery: if you are not active, the screen will be blocked (previously, the screen didn't go off even in cases of inactivity).
Get more with the updated desktop versions (Mac and Windows)
Easily duplicate local folders. Local folders are stored only on your desktop and their data are not synchronized with the server. Wonder how to create one? Watch our YouTube video>>
Use new styles for buttons: 3D and shadow.
Fixed the issue with copying images to other apps.
Work smoothly with public notes
On the web client, we've updated the sharing button and menu. The button is easier to find, and the updated menu allows you to share notes directly on social media (Facebook, Linked In, Twitter and Pinterest).
On public pages, you'll find our enhanced White Label feature. Now, there is no mention of Nimbus even on 404 pages and empty folders. Also, internal and public Nimbus links will be opened in the same tab without opening a new one.
Learn more about White Label (only for Business subscription)>>
What's next?
We're preparing amazing updates for you in September! We're already working and hope to finish soon:
comments for the web version (inline comments included!);
the toggle object;
version history;
possibility to see who is working on the note at the same time for better collaboration.
Next post
Top 3 Best Lean Canvas Templates to Use for Business Planning