The Ultimate Guide to Top 7 Apps like Vcita
The best tool for client management is one click away
Try it now
Running a small business isn't easy. And running a small business without the proper tools is impossible. Businesses that require client management, appointment scheduling and online payment processing need digital tools like vCita that centralize everything in one place. The demand for cloud-based business management software is significantly increasing due to its ability to provide reliable, secure and cost-effective software solutions. In this article, we will explore vCita and offer best vCita alternatives to meet the needs of your business.
What are vCita and its drawbacks?
vCita is a complete customer relationship management system, billing system and appointment scheduler in the cloud. vCita has quickly developed into a comprehensive business management platform and client interaction solution tailored specifically to the needs of small and mid-size businesses. The platform provides several business tools rolled into one software. It helps businesses to manage marketing strategies, scheduling appointments and billing processes. It takes over the administrative tasks so business owners can focus on expanding.
However, vCita isn't ideal for everyone. Recent feedback from users indicates the site might benefit from more group scheduling and interaction options and better calendar management. Given the importance of customer satisfaction to modern companies, it's surprising that no customer support system exists. You may want to look into other Vcita alternatives Appointment Scheduling Software if you're concerned that Vcita won't provide you with access to the features or high-quality services you demand. Save time looking at the other options (detailed below) and give careful consideration to the benefits of each before making a final decision.
Top 7 Alternatives to vCita
FuseBase (formerly Nimbus)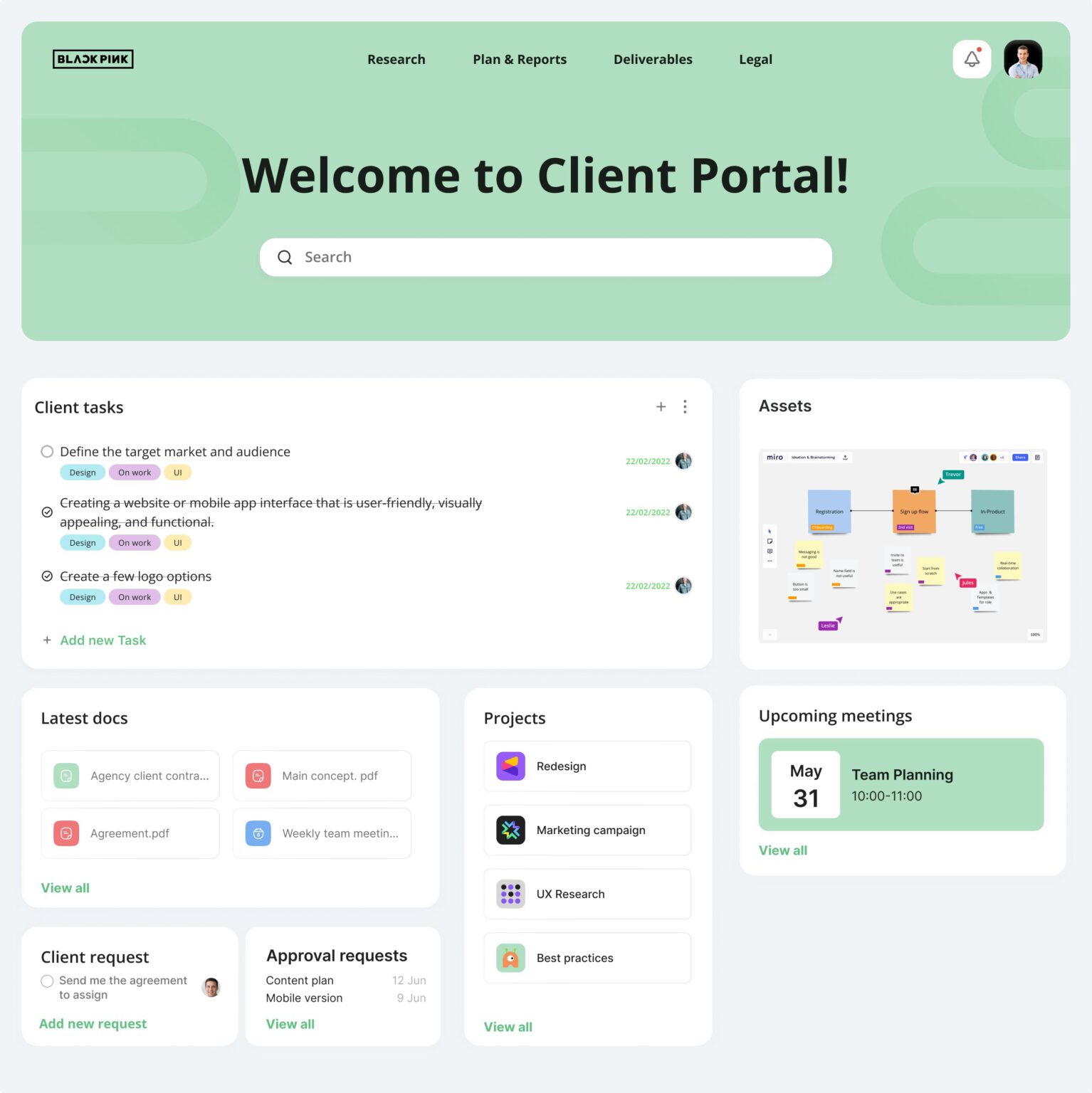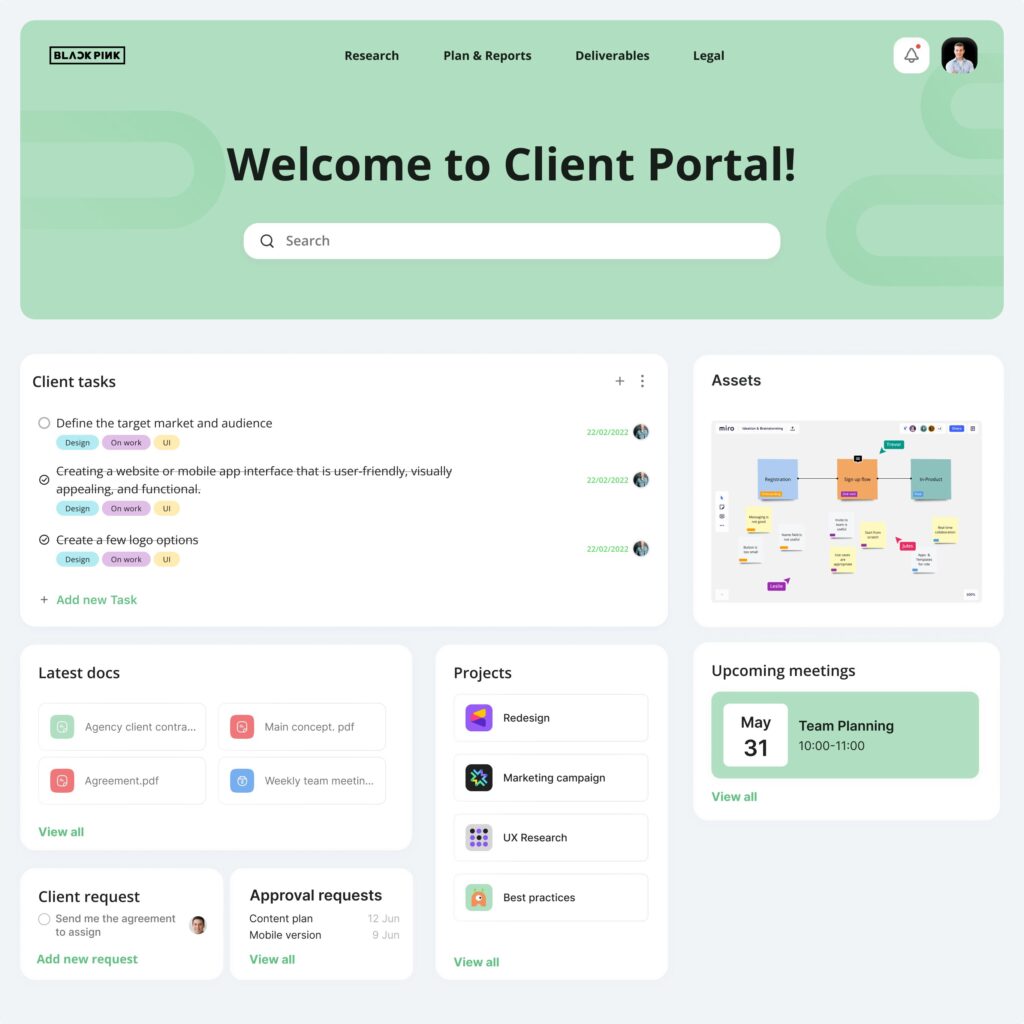 FuseBase (formerly Nimbus) is a powerful software that streamlines teamwork and impresses clients, making it a priceless client collaboration center. If you run a client-focused business in any industry, FuseBase (formerly Nimbus) is the best vCita alternative since it gives you more flexibility and features. Rather than having many systems in place, this all-inclusive solution consolidates messaging, content-sharing and scheduling into a single, user-friendly interface. With FuseBase (formerly Nimbus), clients are provided with a first-rate experience thanks to the use of cutting-edge tools including client portal, data collecting, project management, knowledge base, research tools, content creation platforms and artificial intelligence (AI).
Top features:
Client Portals. Keep all the project information, updates and approvals organized in one customer portal with a simple one-link access.
Super Documents. Add different types of content, for example, text, tables and images, to one document and easily connect it to a Client Portal.
Collaboration. Communicate, share and edit data in real-time inside your team with chats, @-mentions, comments, etc.
White-labeling. Customize workspaces and branding to promote your organization's identity.
Permission Management. Restrict access to sensitive client information so you can protect customer private data.
Integration. Seamlessly integrate external sources like Google Docs, Calendly, Figma and more.
Pricing:
Free version is available
Standard – $9/user/month
Other plans – Contact sales for pricing
Thryv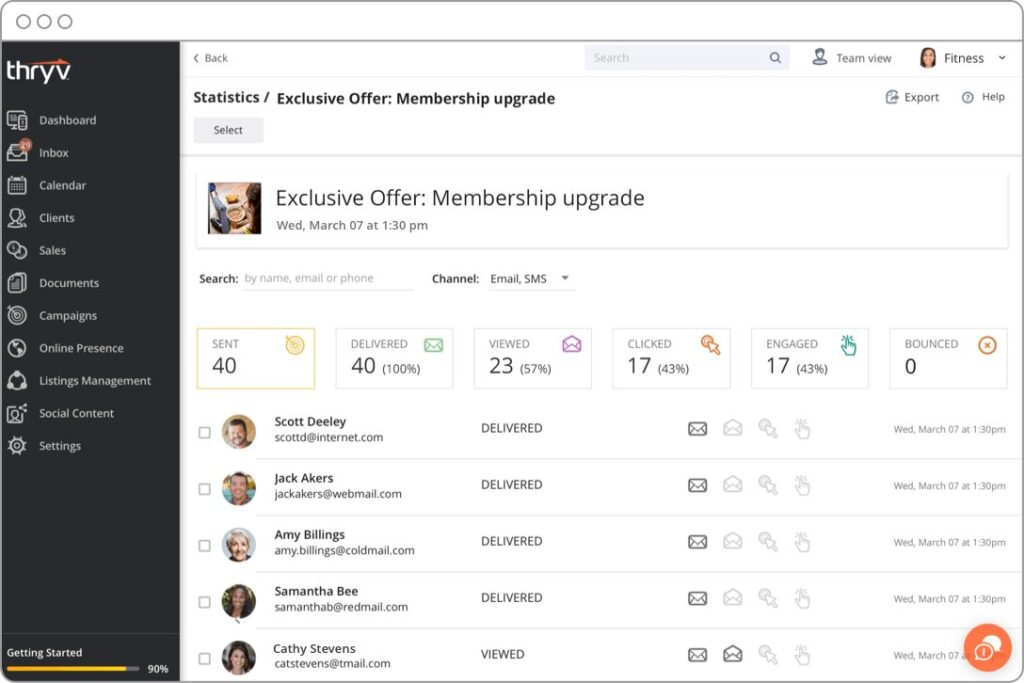 Thryv is a vCita alternative that's an end-to-end client experience platform built for small businesses. Such an appointment booking app helps manage your online scheduling with calendar syncing, client booking page and appointment reminders. Besides, it can nurture existing customer relationships and boost lead generation with a dedicated client site.
The system generates and dispatches quotations to suppliers, keeps tabs on bills and schedules automated payments. Even powerful integrations with third-party platforms, such as customer relationship management (CRM), email marketing and accounting software, are available in Thryv to help propel your business.
Top features:
Client Portal. Empower your customers to get the information and help they need through a secure self-service portal.
Scheduling & Calendars. Allows online booking for appointments and helps avoid double bookings in your calendar.
Documents & Files. Get organized with document storage online. Securely request, store and share documents.
Estimates & Invoices. Manage payment processing through seamless estimate and invoice creation.
Marketing automation. Get the resources you need to manage your marketing and advertising initiatives efficiently and effectively so you can save time on it and concentrate on growing your business.
Pricing:
Free plan is available
Plus – $20 seat/month
Professional – $30 seat/month
HoneyBook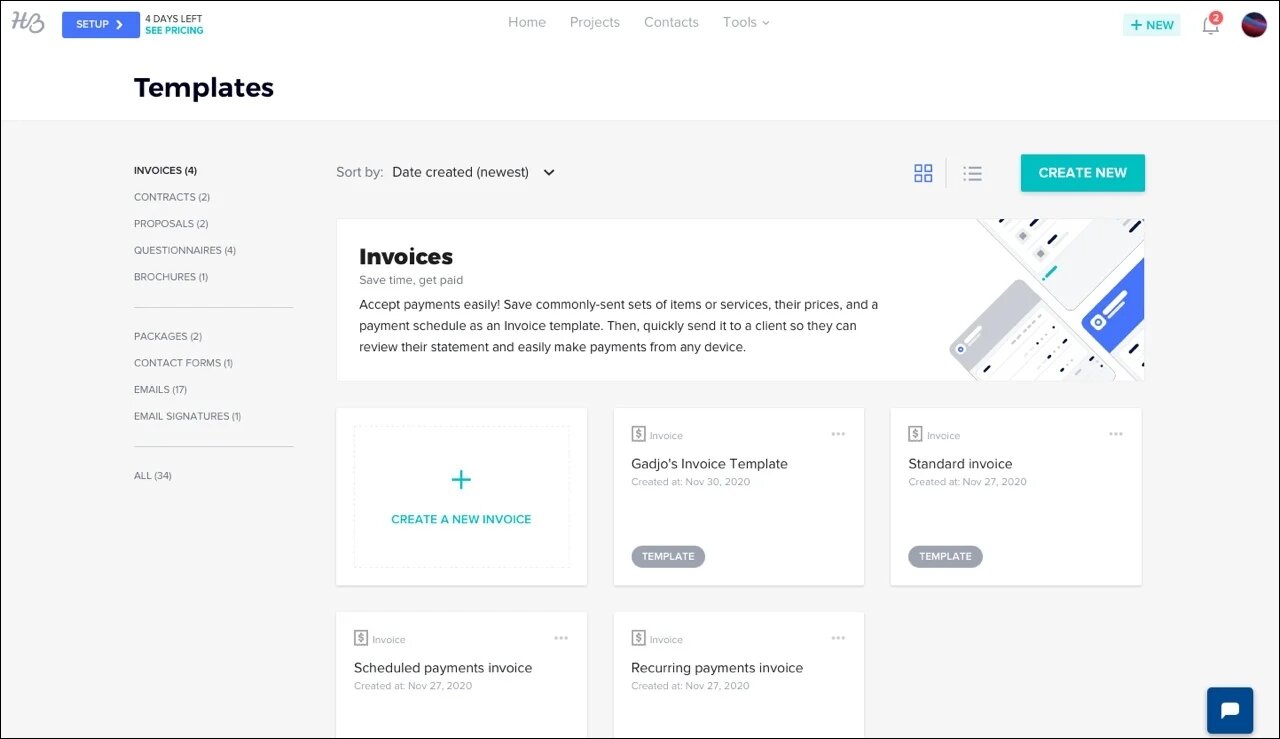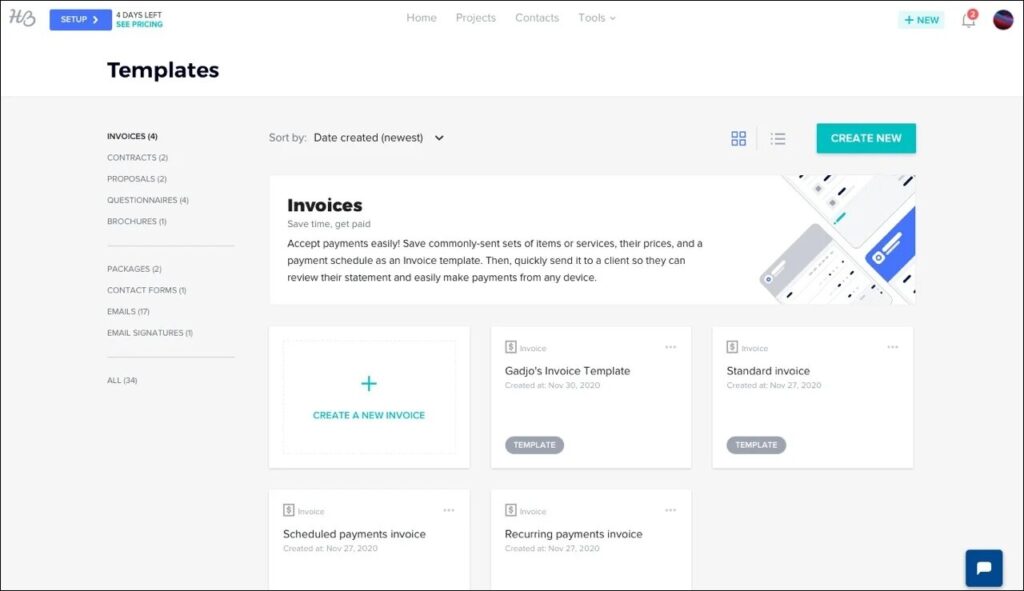 HoneyBook is a client management system that facilitates the marketing automation, online booking and invoicing of clients for any business. HoneyBook is an excellent option among vCita alternatives for creative business owners. It is a one-app solution that reduces the number of tools you need to use.
It's convenient because you can monitor everything in one location. HoneyBook's online scheduling tool allows you to establish your own hours. Customers can pick the time that works best for them on the booking page and pay online.
Top features:
Proposal. By combining invoices, contracts and payments into one file, a Proposal allows your potential customers to review your services, provide an electronic signature and make their first payment in one fell swoop.
Customizable forms. Pull-in email and file templates to quickly construct automations and tweak template content as needed.
Sync with Google Calendar. Sync your sessions with Google calendars so your availability is updated in real-time and you're never double-booked.
Reminders and notifications. Add new appointments to your and your client's calendars immediately so everyone is on the same page. Automate reminders to keep your clients on track so they remember to show.
Client Portal. Your clients have a dedicated online portal to message you, manage intake forms, use scheduling software, sign contracts and pay invoices.
Pricing:
Only paid plans
Starter – $16/month for one year (billed yearly)
Essentials – $32/month for one year (billed yearly)
Premium – $66/month for one year (billed yearly)
Zoho CRM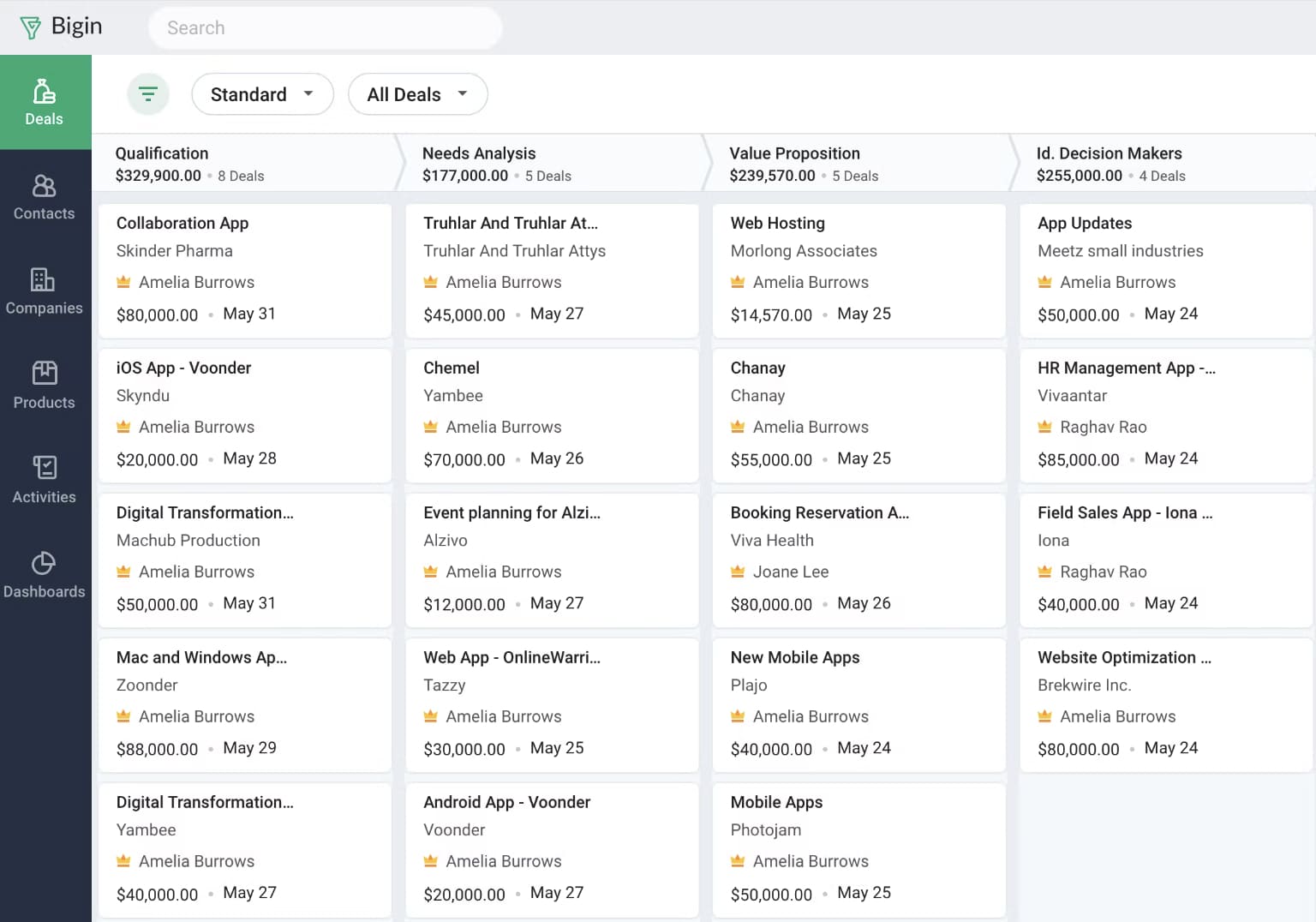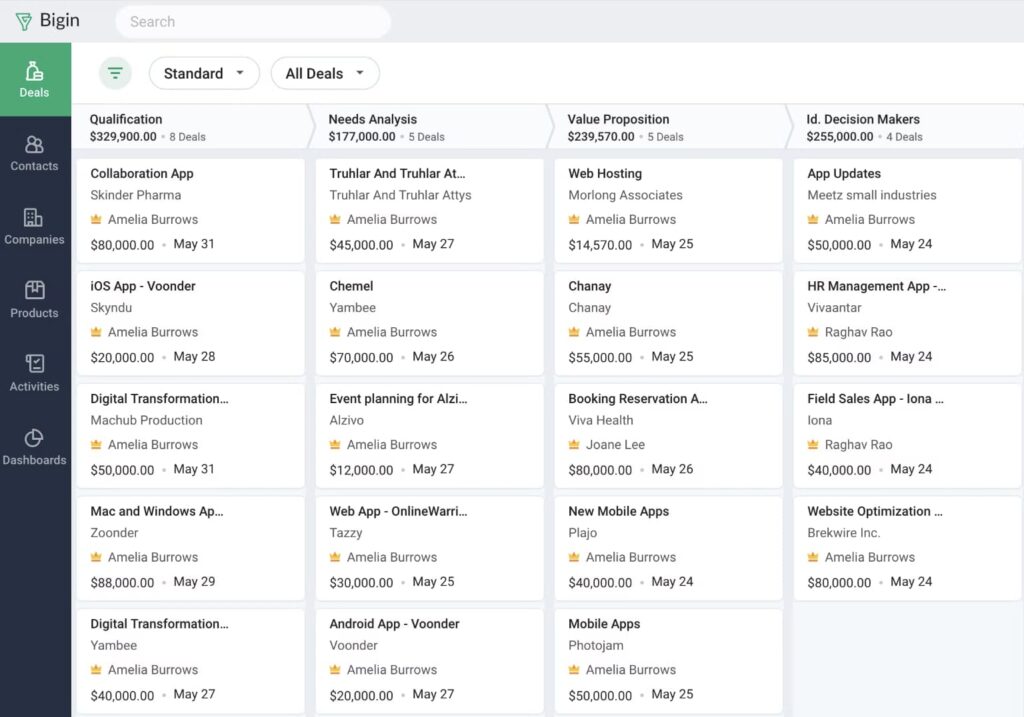 Zoho CRM is a customer relationship management system that operates in the cloud and is suitable for companies of all sizes. It provides automated solutions for sales teams and marketing, as well as a help desk, analytics and support for existing customers. Zia, Zoho's AI-powered team assistant, provides knowledgeable forecasts, interpretations and recommendations. Users may sync and integrate their data using the Advanced CRM Analytics module, which Zoho Reports power. Additionally, with the help of this Vcita alternative, users can generate personalized reports and dashboards covering KPIs like leads, sales and more.
Top features:
Portals. Enable personal buying by providing a platform where clients can view your products and services, place orders and update their own contact information.
Calendar. Select the users you want to collaborate with, view their calendars for available slots and create events instantly with information about the time, duration, location and host. Sync your Google calendar, Office 365 and Apple calendars.
SalesInbox. Simply drag and drop to convert leads into contacts and compare deals based on multiple parameters in the same view.
Google Meet integration. Get online meetings automatically created and send and update all details when an appointment is booked.
Pricing:
Only paid plans
Standard – $14 /user/month
Professional – $23 /user/month
Enterprise – $40 /user/month
Ultimate – $52 /user/month
Calendly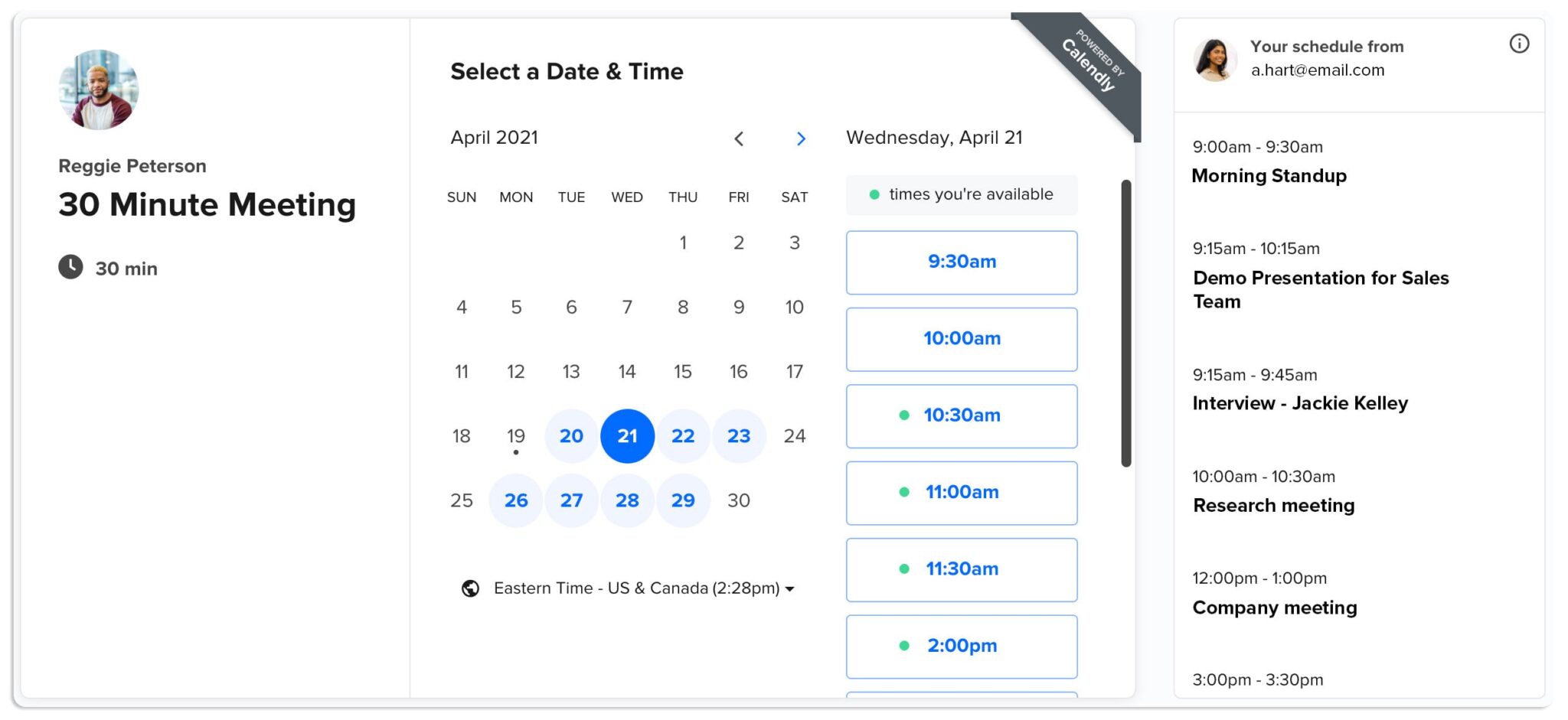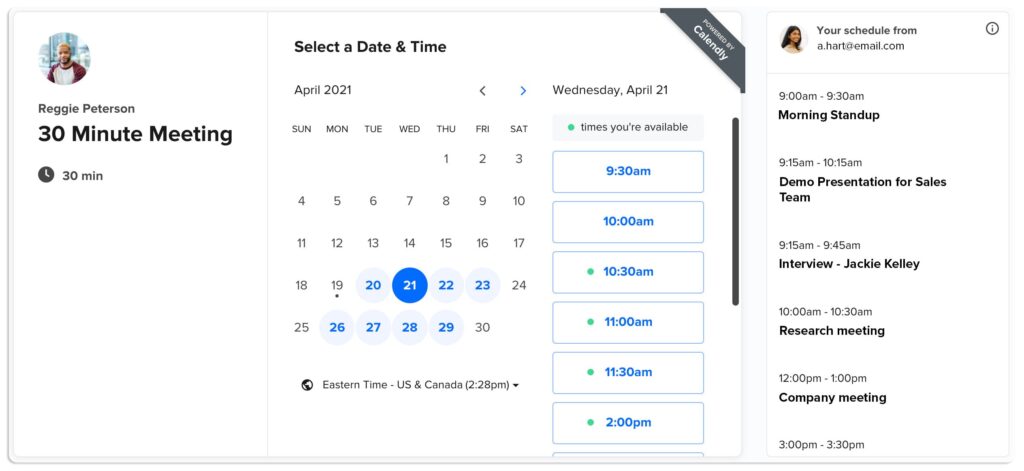 Among vCita alternatives, Calendly is another effective booking software for setting up appointments and meetings between the staff member and their coworker, as well as between the business and its client. Instead of exchanging endless emails to arrange a meeting time, you can use this online appointment scheduling software. The system's adaptability and capacity to support both single users and large groups make it a compelling vCita alternative for a business of a certain size. It allows you to share your Calendly links through email, or you can embed them on your website.
Top features:
Workflows. Automatically send personalized emails and texts to prospects before and after your meetings. Reduce no-shows with automated appointment reminders and enable easy rescheduling.
Embed Calendly. Use Calendly as the call-to-action for your email marketing campaigns, display ads, landing pages or anywhere else you can embed one line of code.
Meeting polls. Send meeting surveys, see which hours are preferred and reserve a time slot—all from the same scheduling tool.
Calendar Connection. Instantly surface real-time availability across multiple personal and professional calendars. Calendly lets you connect up to six calendars per user.
Powerful integrations. Use Calendly alongside other tools and services like PayPal, Google Meet, Google Calendar, Zoom and much more.
Pricing:
Free plan is available
Standard – $10 seat/month
Teams – $16 seat/month
Enterprise – Contact sales for pricing
Acuity Scheduling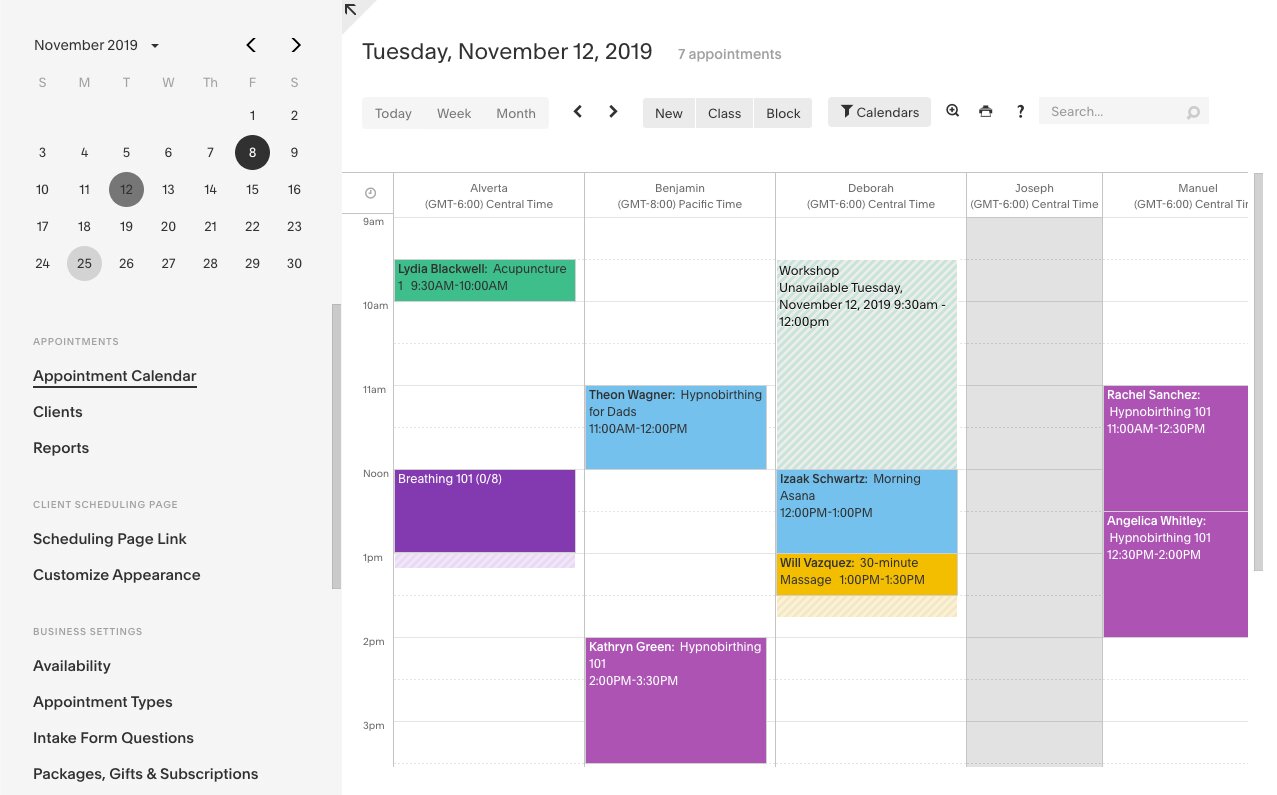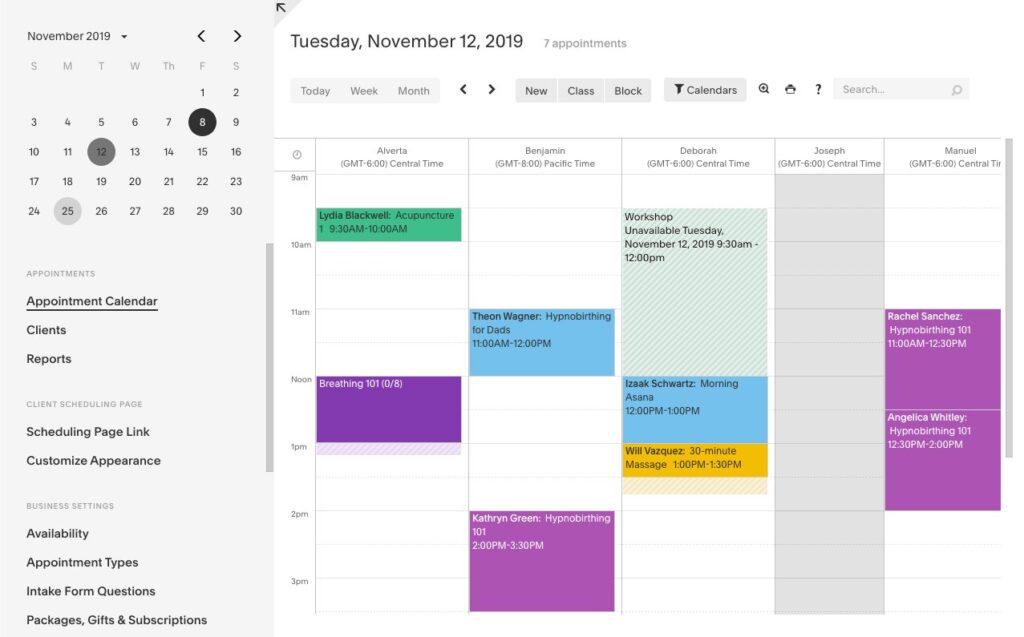 Manage and check your available appointments in real-time with the Acuity Scheduling tool. Due to its key features and user-friendly design, Acuity Scheduling is a well-liked vCita alternative. It is there for your business from the time customers book with you, sending branded and customizable booking confirmations and automatic reminders, allowing customers to reschedule independently and doing payments processing or accepting donations. Acuity Scheduling ensures it won't be yet another tool you must learn to use, keep track of, or remember to use by making nearly every aspect of it customizable. Instead, it operates quietly in the background to improve your company's professional appearance and productivity.
Top features:
Availability Settings. Set preferred availability to ensure appointments are only booked during approved times.
Scheduling Notifications. Receive a notification to your acuity scheduling app whenever customers book appointments.
Confirmation and Cancellation. The recipient is prompted to confirm, cancel or reschedule the appointment.
Time Zone Detection. Acuity scheduling automatically detects the time zone of both parties to avoid booking mistakes.
Reminders. Send messages, emails and voice reminders to prevent no-shows.
Pricing:
Only paid plans
Emerging – $16/month
Growing – $27/month
Powerhouse – $49/month
SuiteDash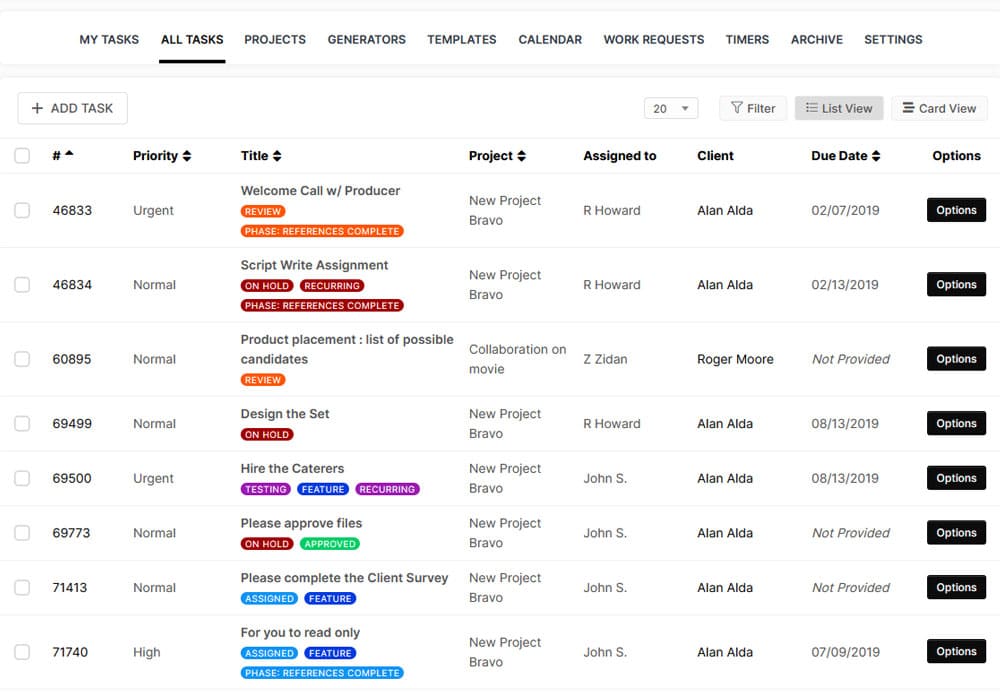 SuiteDash is an integrated business solution that improves teamwork and client communication. The kanban board is a built-in feature of the project and client management module that helps workers keep track of their important tasks and current progress. SuiteDash lets workers present proposals to clients online and transform them into invoices and payment processing immediately. An internal instant messaging platform is provided, allowing for real-time, two-way communication among sales team members. A customer portal, subscription administration, feedback collecting and file storage are just some of the other features included in this suite.
Top features:
Dashboards. Merge client's unique data and intake forms into their assigned Client Dashboard so they see their own data, status and/or files.
Cloud File Storage + Transfer. Securely store, manage and share files on client portals.
Granular Task Management. Easily create new Tasks, edit existing Task details and drag & drop Tasks to change their Due Dates.
Appointments booking. Schedule Appointments, have them shown on both the Staff member's Calendar and on the Prospect/Client's Calendar and easily cancel if needed.
Estimates & Invoices. Accept payments from the customers right inside their portal using your choice of Payments Gateway.
Pricing:
Only paid plans
Start – $19/month
Thrive – $49/month
Pinnacle – $99/month
Read more posts on this topic:
Unlock success: FuseBase, your top vCita alternative
Selecting an effective business management tool is crucial in today's ever-evolving landscape of customer-driven businesses. Online appointment scheduling software like vCita and its top alternatives can help businesses streamline operations while improving client interactions. But there are other solutions tailored specifically to your needs that could revolutionize how your customers engage with your organization: appointment scheduling, client portals, project management tools—just to name a few!
FuseBase (formerly Nimbus) is your best vCita alternative if you need an all-in-one solution that integrates all these features, seamlessly incorporating appointment scheduling, client portals and project management features into one intuitive solution. FuseBase (formerly Nimbus) represents the future of client-centric management software where efficiency meets excellence—your clients deserve no less!
Not sure yet? Our experts can suggest you the tool for client management
Visit our Twitter page for more articles and updates!
Disclaimer
Parties other than FuseBase (formerly Nimbus) may provide products, services, recommendations, or views on FuseBase (formerly Nimbus) site ("Third Party Materials"). FuseBase (formerly Nimbus) is not responsible for examining or evaluating such Third Party Materials, and does not provide any warranties relating to the Third Party Materials. Links to such Third Party Materials are for your convenience and do not constitute an endorsement of such Third Party Materials.
Next post
Mastering Client Onboarding: Best Practices and Essentials