Top 5 Alternatives to Softr You Don't Want to Miss
Easily handle your business projects with Nimbus Platform!
Make it happen
Don't you feel that the world of no-code platforms has boomed in the last decade? No-code here, no-code there, no-code platforms everywhere! And if you're a bit of a geek, like us, you'll know that one of the most popular names in this field is none other than Softr. But being popular doesn't make you perfect, right? In fact, there's a chance you've landed here because you're thinking about branching out and exploring new no-code horizons for your use cases. Well, fear not, dear reader, for we have you covered.
In this post, we'll be introducing you to the best 5 Softr alternatives and competitors. Whether you need an app like Softr for building web applications, custom mobile apps, or user-friendly client portals, we've got you covered. So buckle up and get ready to expand your no-code toolkit beyond the confines of Softr.io.
What is Softr and What are Its Main Drawbacks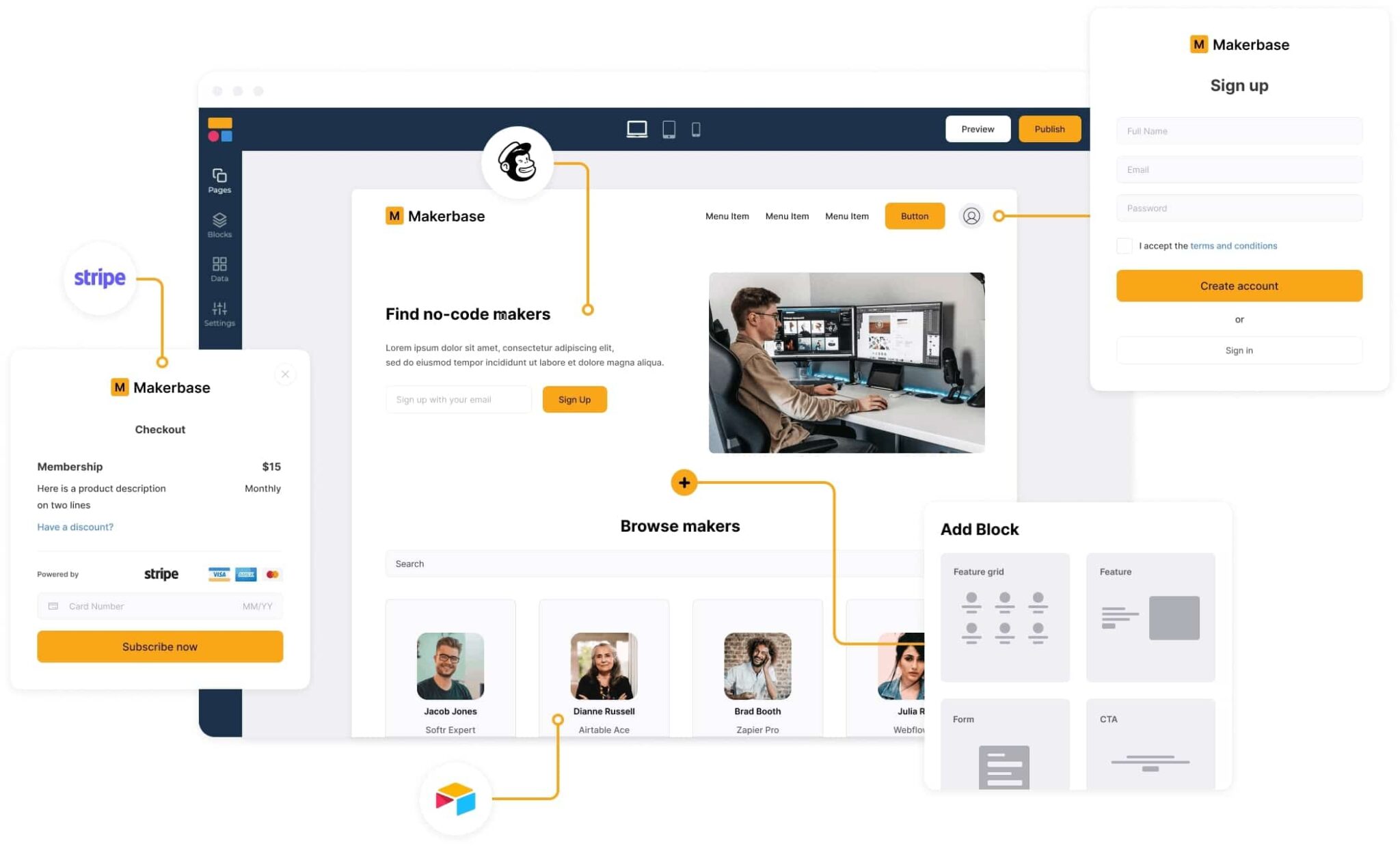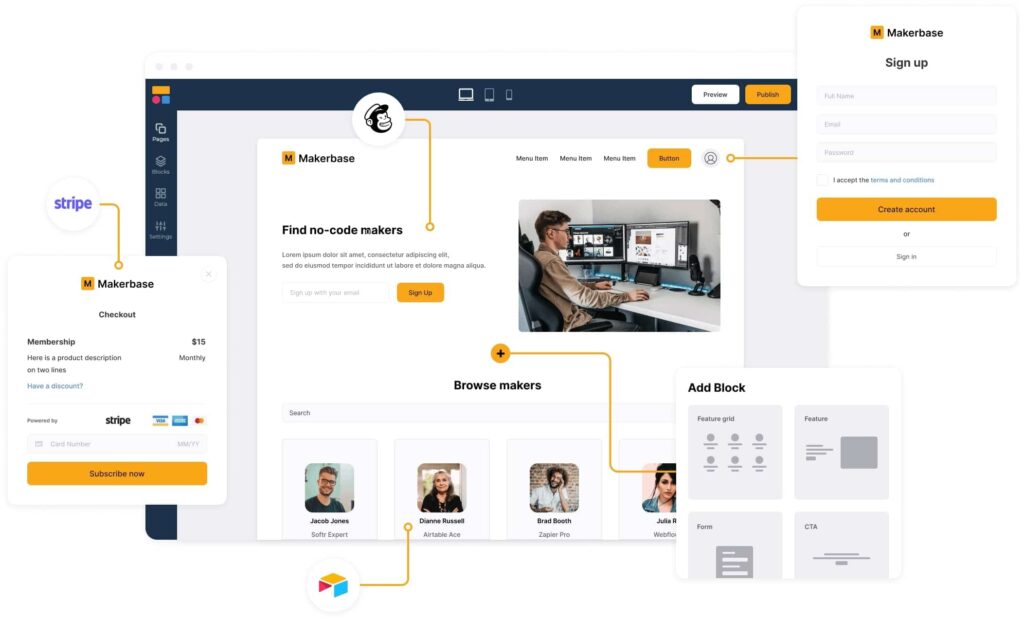 Softr.io is a no-code web app builder that allows you to quickly and easily create custom web applications without any coding knowledge. The platform features a drag-and-drop interface, a variety of pre-built templates and themes, and integrations with popular tools like Airtable and Zapier.
Users of Softr.io can build a wide range of web applications, including client portals, landing pages, blogs, e-commerce sites, and more. Some of its key features include customizable design templates, interactive components like forms and maps, and the ability to collect payments directly on the site.
As you can see, the Softr app is quite a versatile platform (and really well funded too!). However, while it does have many advantages, there are also several drawbacks to using Softr.io that you may want to know about:
Pricing: Even if Softr does have a free plan to start off, the pricing can get steep real quick, as the first paid tier goes for 49 bucks per month. And, on top of that subscription, bear in mind that most of Softr's features require you to have an Airtable account as well, which can also be pricey, as we saw in our Monday alternatives post.
Restricted customization: While Softr.io allows users to create websites and apps, it does not offer a lot of customization options. This means that if you have a specific design in mind or want to add a feature that is not available in the platform, you may not be able to do so. Bummer!
Limited functionality: Even though Softr.io offers a lot of functionalities, some users complain that it is still limited in many ways.
Limited scalability: Softr.io may be great for small to medium-sized projects, but it may not be able to handle larger projects or traffic spikes. This can be a problem for businesses that are looking to grow and expand.
Learning curve: Even if Softr claims to be easy and quick to implement, many users complain that the learning curve is steep for those who are not familiar with no-code development.
And also… seriously, how are we supposed to pronounce Softr? Softer? Really? Softer than what and why?
Read more posts on this topic:
Top 5 Softr.io Competitors Depending on Your Use Case
Depending on your needs, there may be other equivalent platforms and no-code tools better than Softr, offering more customization options, better functionality, or a stronger focus on a particular use case. In this section, we'll be introducing you to the top five Softr alternatives you should be considered depending on your specific use case.
1. Nimbus Platform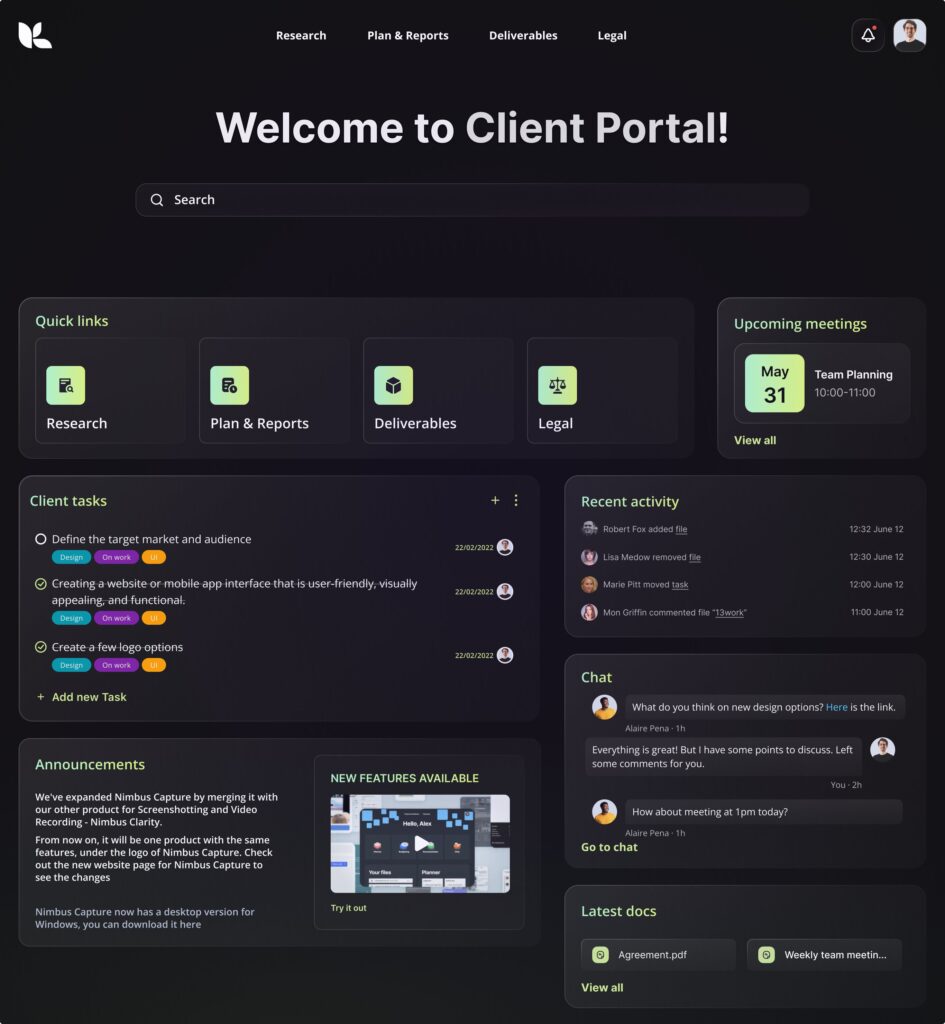 Paid plans start at: $7/month
Capterra: 4,6/5
G2: 4,6/5
Nimbus Platform is one of the best Softr alternatives for customer portal creation. Nimbus offers its users a collection of easy-to-use tools which allow companies to handle their business projects with a special focus on client portals, content management, team & client collaboration, and real-time communication. The three main apps and extensions that will allow you to win the client portal game with Nimbus are:
As one of the many Softr alternatives out there to create customer portals, Nimbus Platform has a completely different approach, but it is definitely one worth exploring if you feel Softr isn't cutting it for you and your clients.
2. Webflow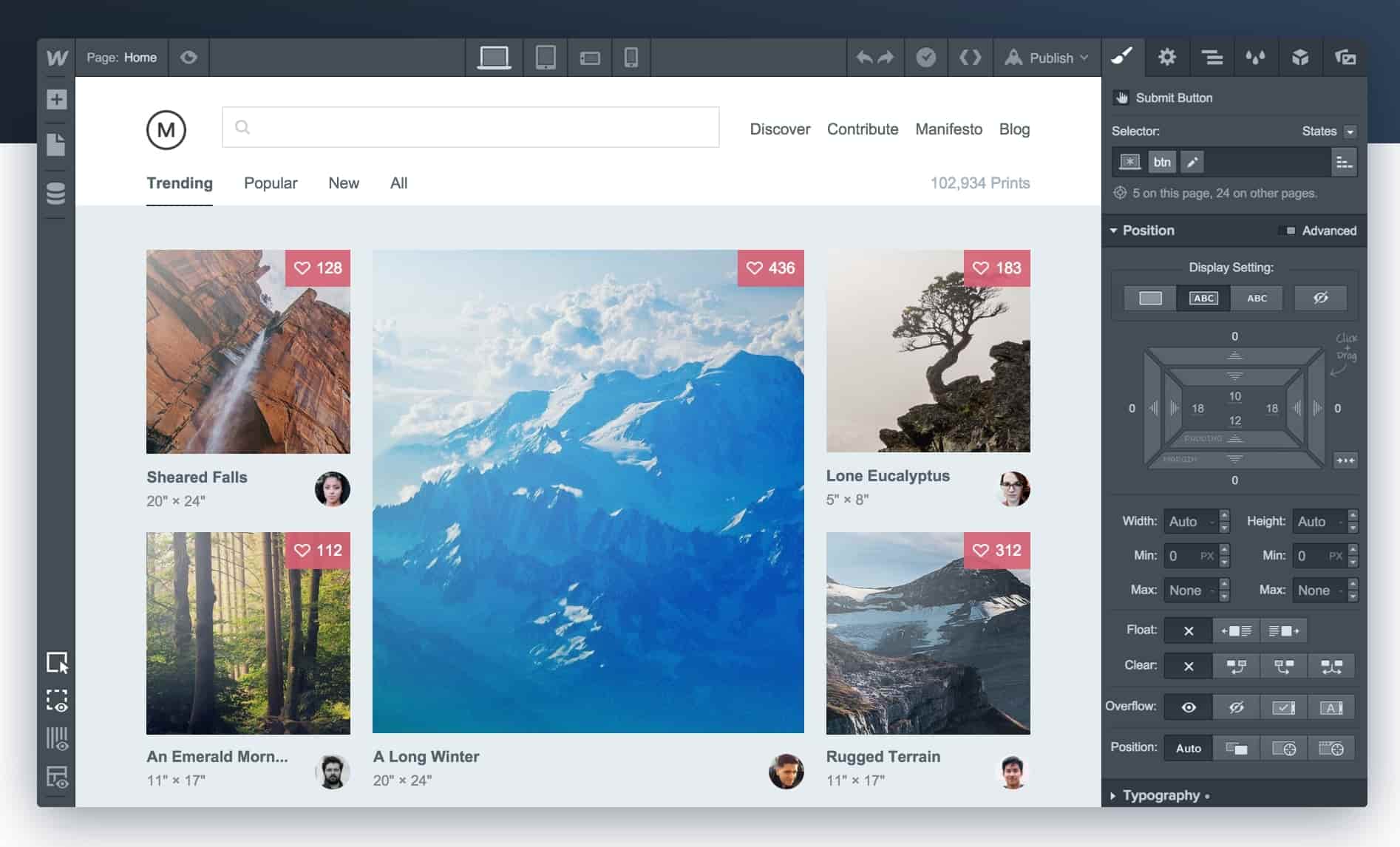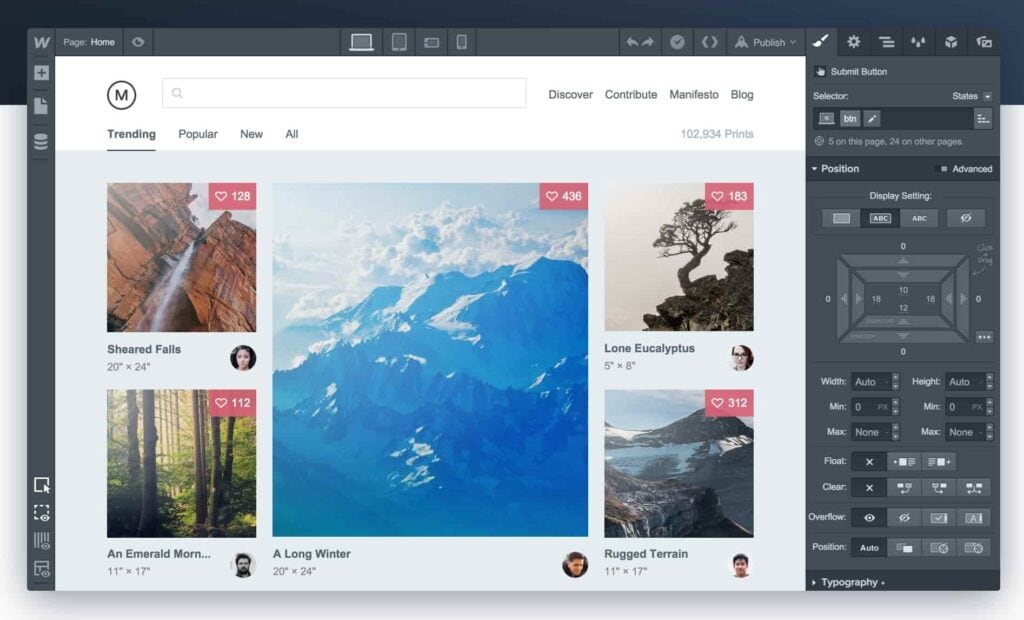 Paid plans start at: $14/month
Capterra: 4,6/5
G2: 4,4/5
Webflow is a website builder and a great alternative to Softr.io as a no-code platform, especially for users who need more customization features. With Webflow, users have a lot of flexibility in designing and building their websites, being able to create custom animations and interactions.
One of the key advantages of this website builder over other Softr competitors is its ability to create complex designs and layouts. Unlike Softr.io and other no-code platforms, Webflow gives users a lot of control over the look and feel of their website. This can be especially important for organizations who want to create a unique brand identity, and not websites like the ones you can create with Softr, which can end up being quite similar.
This alternative to Softr also offers a robust community and support system, which can be very helpful for users who are new to no- or low-code programs like Webflow or Softr.
3. Bubble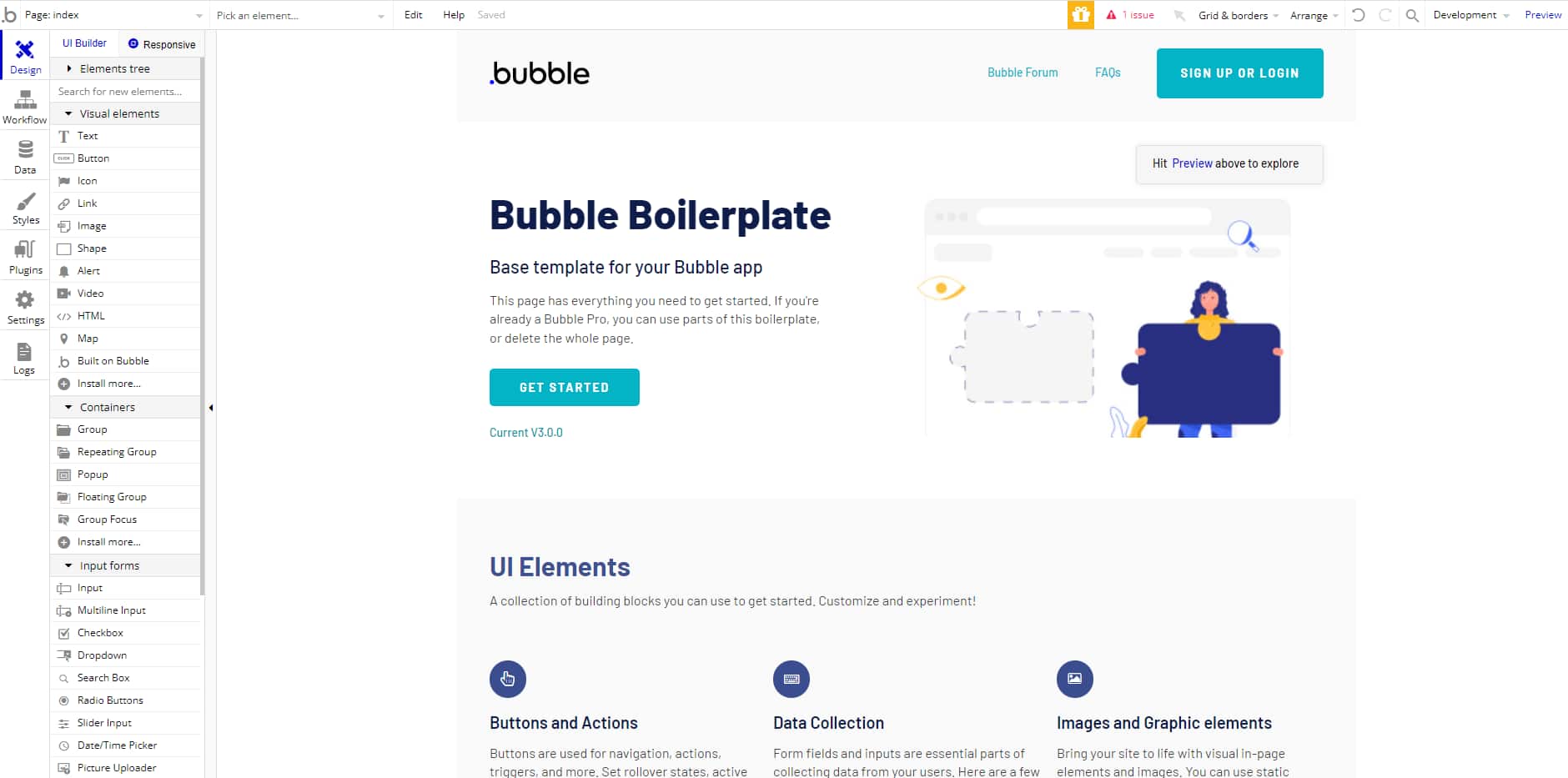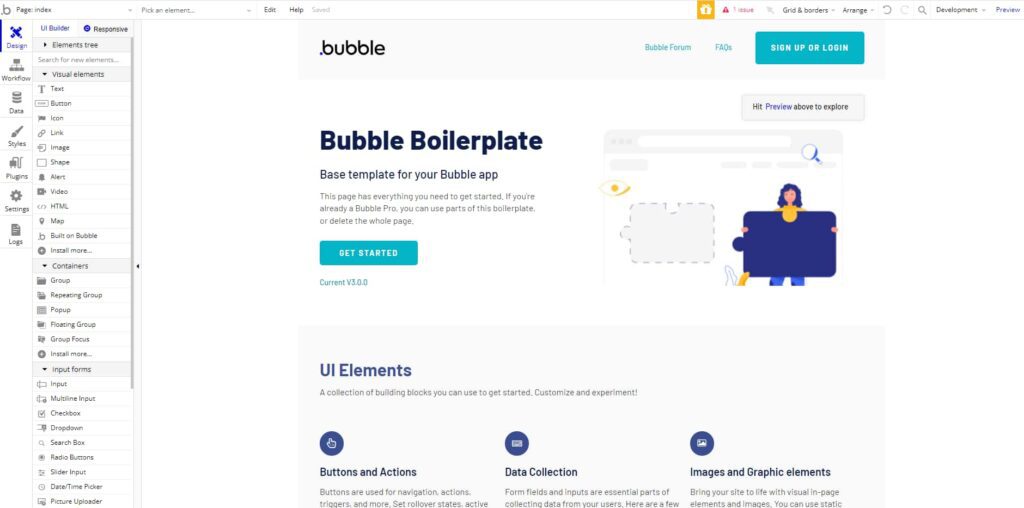 Paid plans start at: $25/month
Capterra: 4,5/5
G2: 4,6/5
This Softr alternative is a no-code tool and app builder that offers even more in-depth customization and functionality, making it a great choice for users who need to build complex web apps. With this app builder, you can create custom workflows, design user interfaces, build custom databases and integrate with a wide range of APIs and third-party services. This makes it a great choice for businesses or individuals who need to handle large amounts of data and who need to integrate with other tools or services.
One of the key advantages of this competitor is its visual programming system, which allows you to create logic and workflows without having to write any code. While the learning curve is even steeper than Softr's, Bubble is a great choice for users who want to build more than just a simple website app, and who need to handle more complex data and workflows.
4. Adalo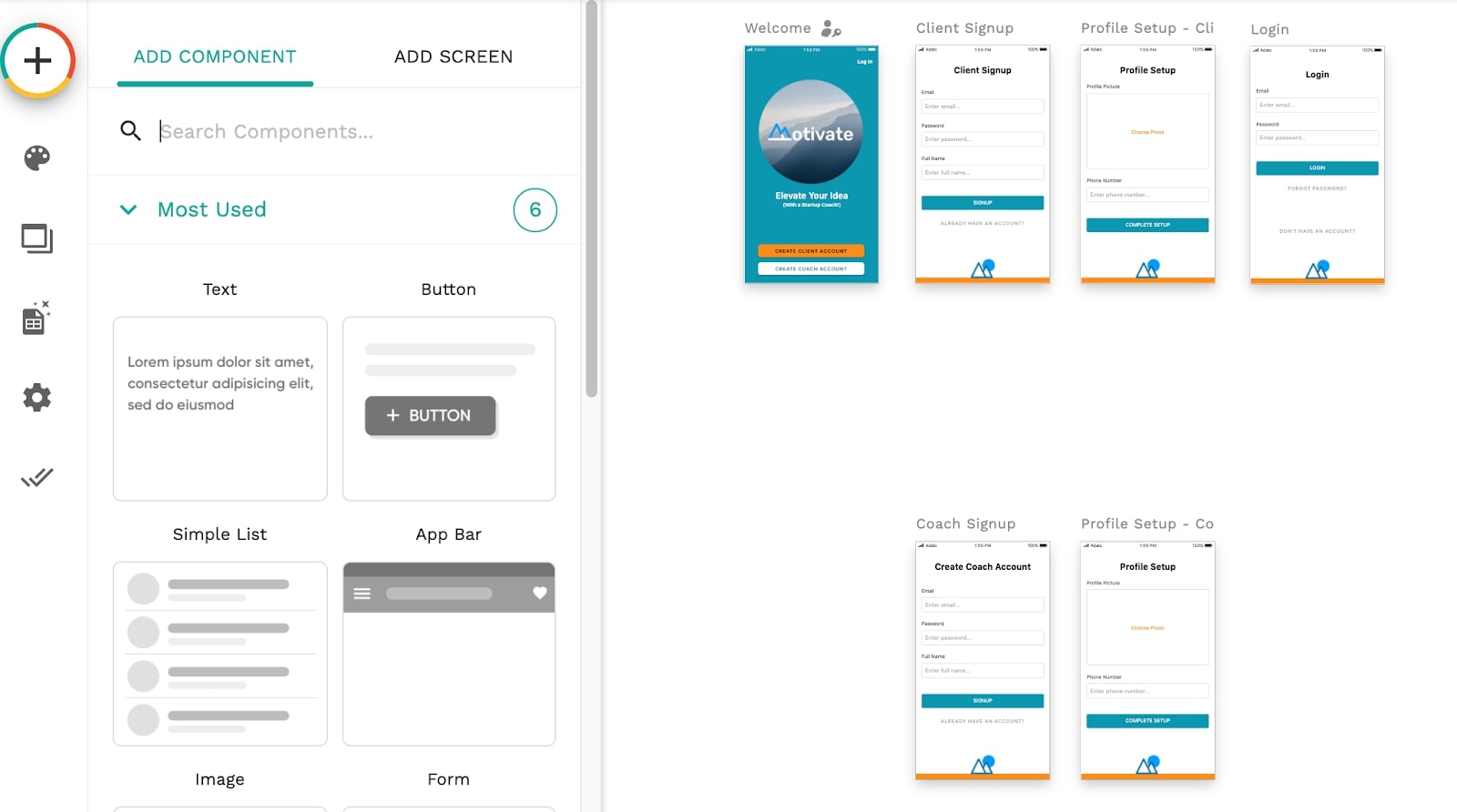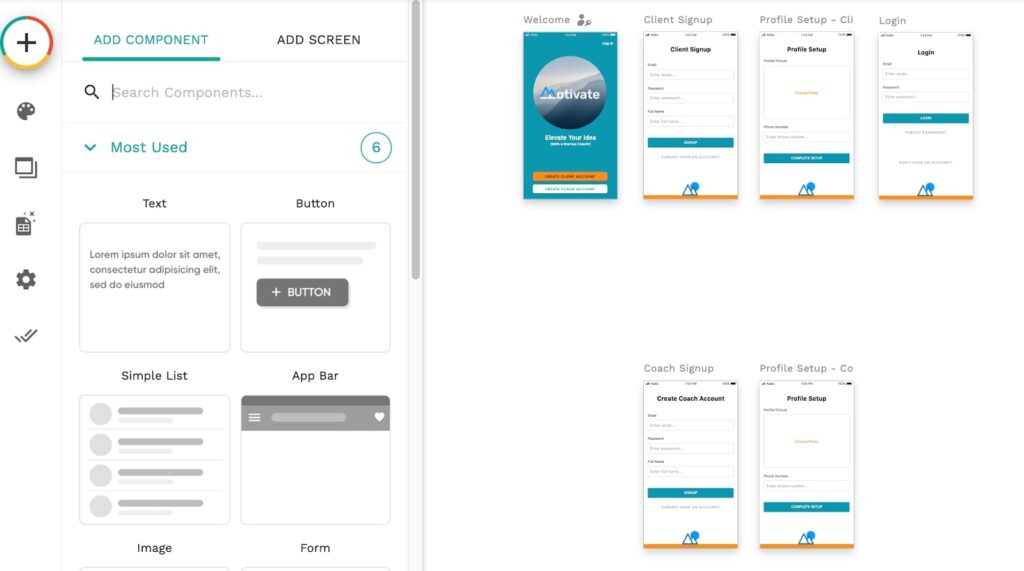 Paid plans start at: $36/month
Capterra: 3,5/5
G2: 4,8/5
This Softr substitute is a no-code tool that focuses on building mobile apps. This alternative to Softr offers a lot of customization options and functionality, making it a great choice for users who want to build a native mobile app but have zero coding skills. With this app builder, you can create custom interfaces, add custom logic and workflows, and integrate with a wide range of third-party services.
Adalo has two key advantages over Softr. The first one is its ability to handle complex data structures and workflows. With this app builder, users can build custom databases, add logic and rules to their data, and create workflows that can handle a wide range of use cases. This is why, among the different Softr competitors, Adalo is an ideal option for companies seeking to develop complete mobile applications. And secondly, Adalo allows you to create native mobile apps that you can then publish on app marketplaces like Apple App Store or Google Play, which you can't do with apps like Softr.
5. Glide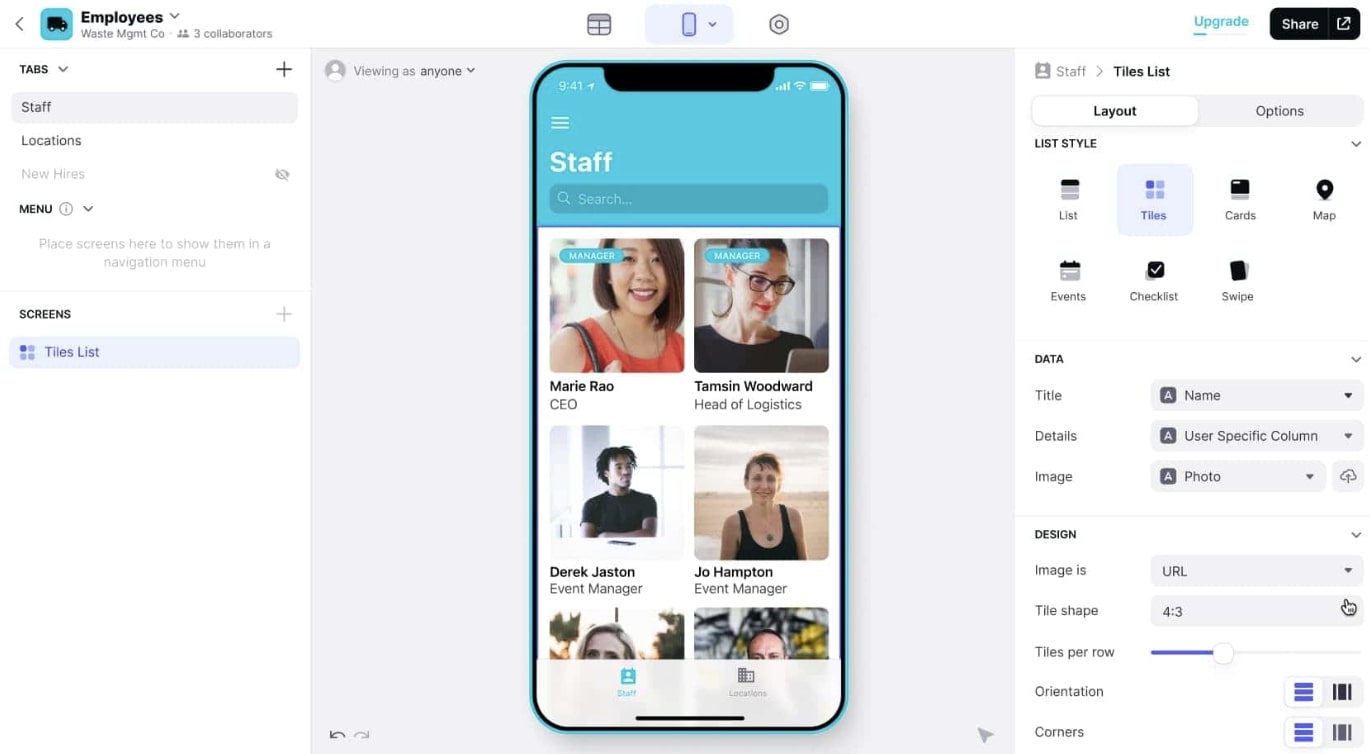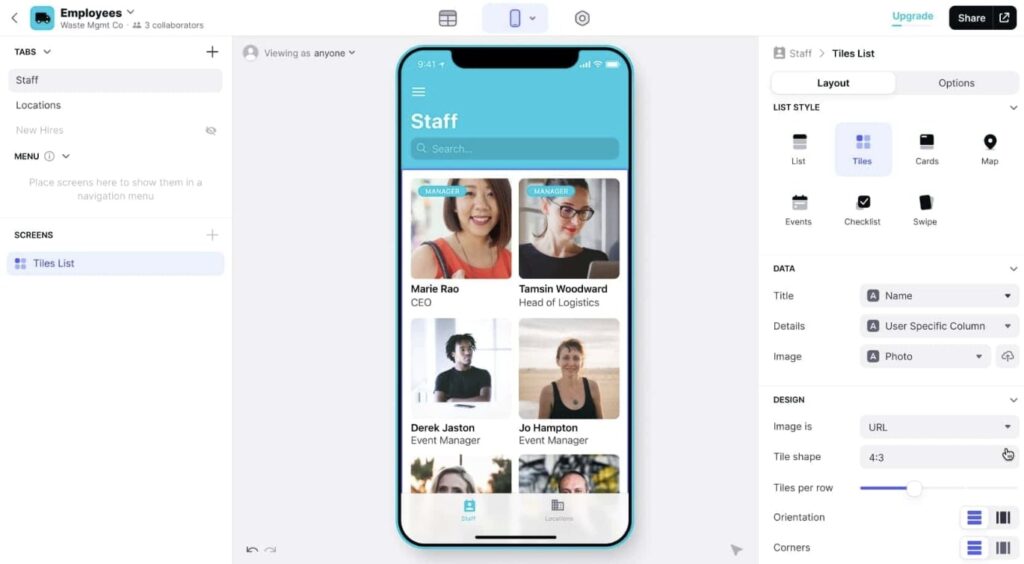 Paid plans start at: $25/month
Capterra: –
G2: 4,7/5
Glide is another powerful app builder and no-code platform that offers a similar approach to app development. It allows users to create mobile apps by linking data sources like Google Sheets or Airtable, making it a great alternative to Softr.io for users who need to build custom mobile apps quickly and easily. With Glide, users can create custom interfaces, add logic and workflows, and even use the platform's built-in templates to speed up development.
Although it is quite similar to Softr, one of the key advantages of Glide among many other Softr competitors is that users can link their app to Google Sheets (apart from Airtable), which is free. This means that users can quickly and easily access and manage their data from within their Google Sheets account, making it easier to collaborate with others and keep their data up-to-date. And, of course, with it being free, there's no need for an expensive and limited Airtable subscription. Yippee!
Switch Over to Nimbus Today
If you're looking for a Softr replacement to build client portals and knowledge bases, well, stop looking! Just create an account with Nimbus today and enjoy a free, 14-day trial of our Business plans. Set up your client portal under your own custom domain, customize it to match your awesome brand and build a smooth experience to collaborate with your team and clients. Replace Softr.io today with Nimbus. We can assure you that you won't regret it!
Customize your workflow without code and collaborate easily with Nimbus Platform!
Check out the Nimbus LinkedIn page to get the latest news and updates!
Disclaimer
Parties other than Nimbus Platform™ may provide products, services, recommendations, or views on the Nimbus Platform™ site ("Third Party Materials"). Nimbus Platform™ is not responsible for examining or evaluating such Third Party Materials, and does not provide any warranties relating to the Third Party Materials. Links to such Third Party Materials are for your convenience and do not constitute an endorsement of such Third Party Materials.
Next post
How B2B Customer Portals Can Revolutionize Your Business