Top 10 Accelo Alternatives for Smarter Project Management
Get personalized tips to improve your performance
Book a demo
These days, there is no shortage of options when it comes to Accelo alternatives. Sinse just 15% of project managers work on one project at a time, everyone is looking for project management tools like Accelo to get the most out of their businesses.
Why Does Considering Accelo Alternatives Enhancing PM?
Accelo is a "Professional service automation (PSA) with CRM, project management, email integration, retainer management, sales tracking, and support." It is a popular project management tool in the business and commerce category.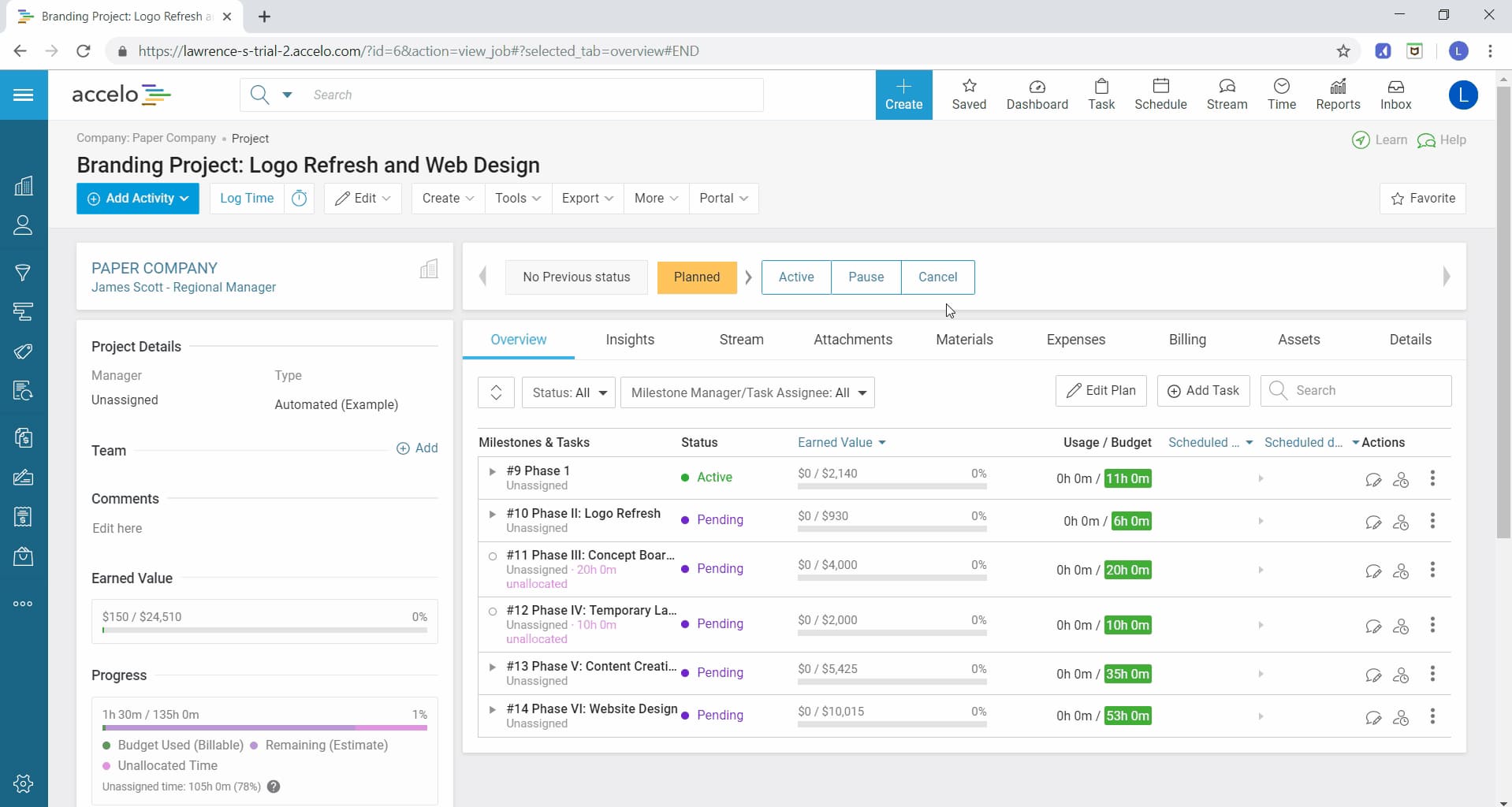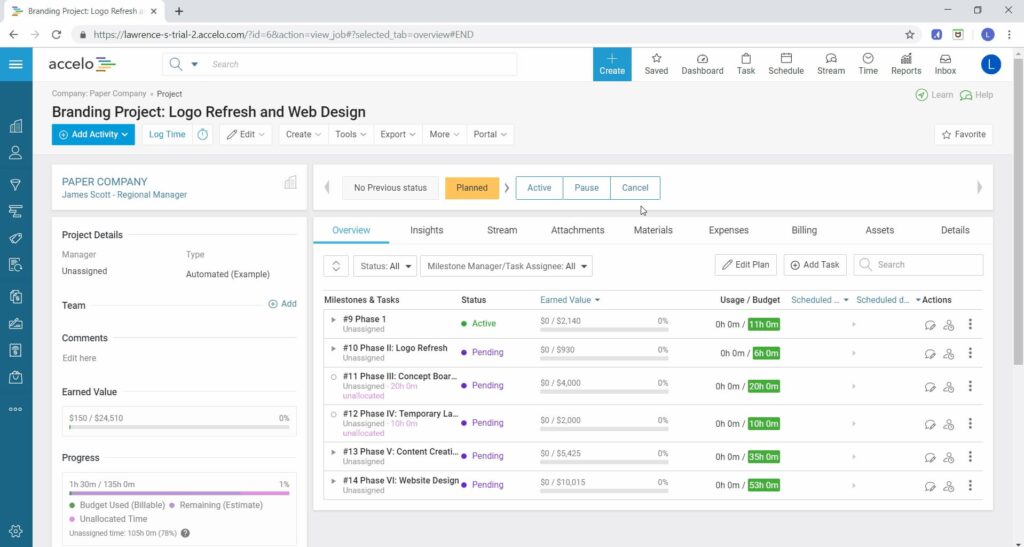 But like all management software, Accelo has some problems that users should be aware of before choosing it as their preferred solution. Its limited capabilities in terms of reporting and analytics, mobile app functionality, customization and user experience make it a bad fit for some companies.
Accelo is not the only platform whose goal is to simplify business administration by replacing time-consuming and labor-intensive methods with simpler ones. While it does its job well, there are other options that can be better for certain businesses.
1. Nimbus Platform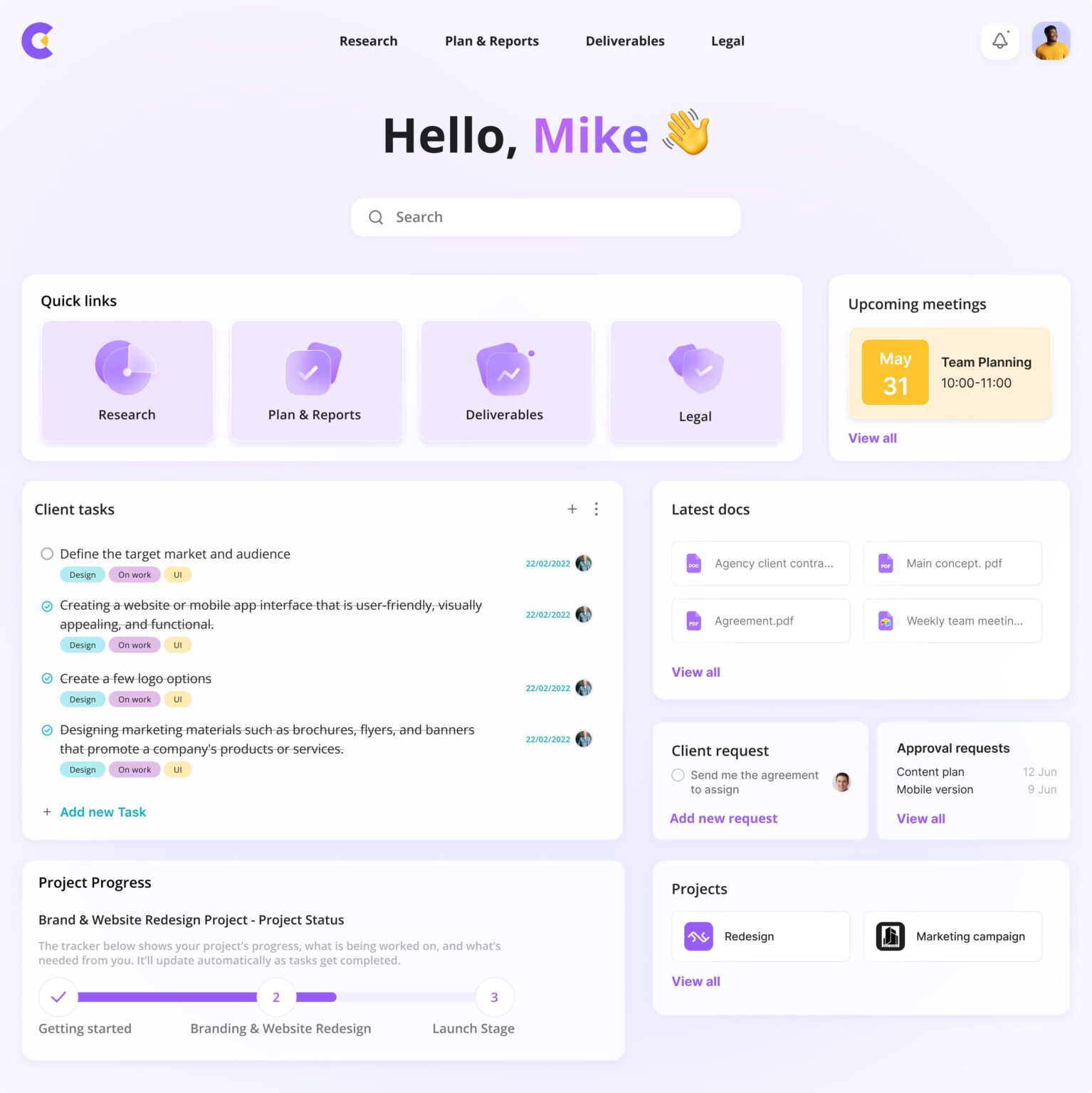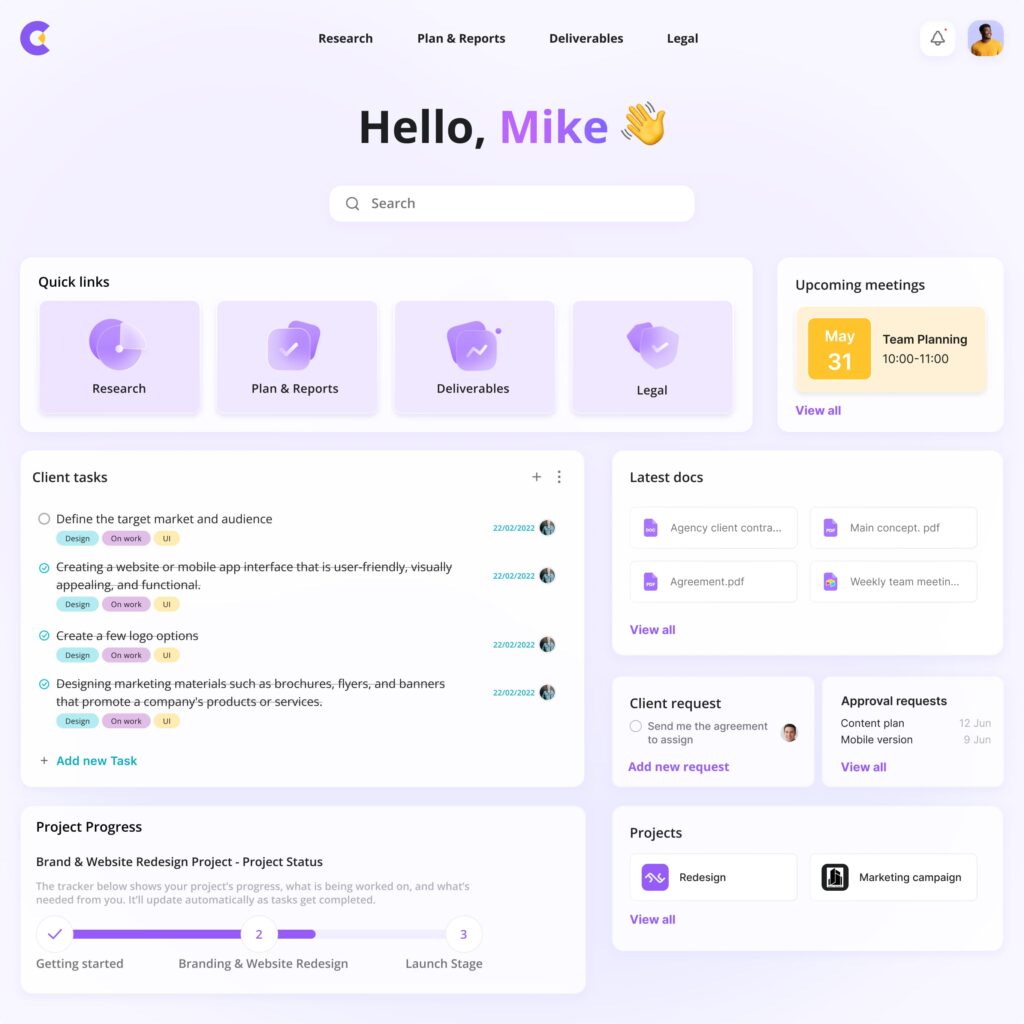 Nimbus Platform is the perfect software for managing data and collaborating with others.
It offers numerous high-powered sharing and collaboration tools. For instance, you and your project managers can quickly and effectively work together on client projects. All you have to do is compile various texts, files, photos, tables, embeds and so on into an all-in-one page on Nimbus Platform. Then, show it to your coworkers and customers by forwarding a link to them. Content on your webpage is accessible to anyone with the link, regardless of whether or not they have a Nimbus account.
Nimbus offers the best online collaboration tools, like Nimbus Portals, Nimbus Note, Nimbus Capture and Nimbus Clipper, which can be used to create a knowledge base, simply share data and much more.
Best features:
Super documents
Structuring information tools
Public Pages
Security
Collaboration feature like Real-Time
Editing, mentions and comments
Data importing
Pricing:
Free plan
Plus – $9 per user/month
Team – $12 per user/month
Business – $30 per user/month
2. Asana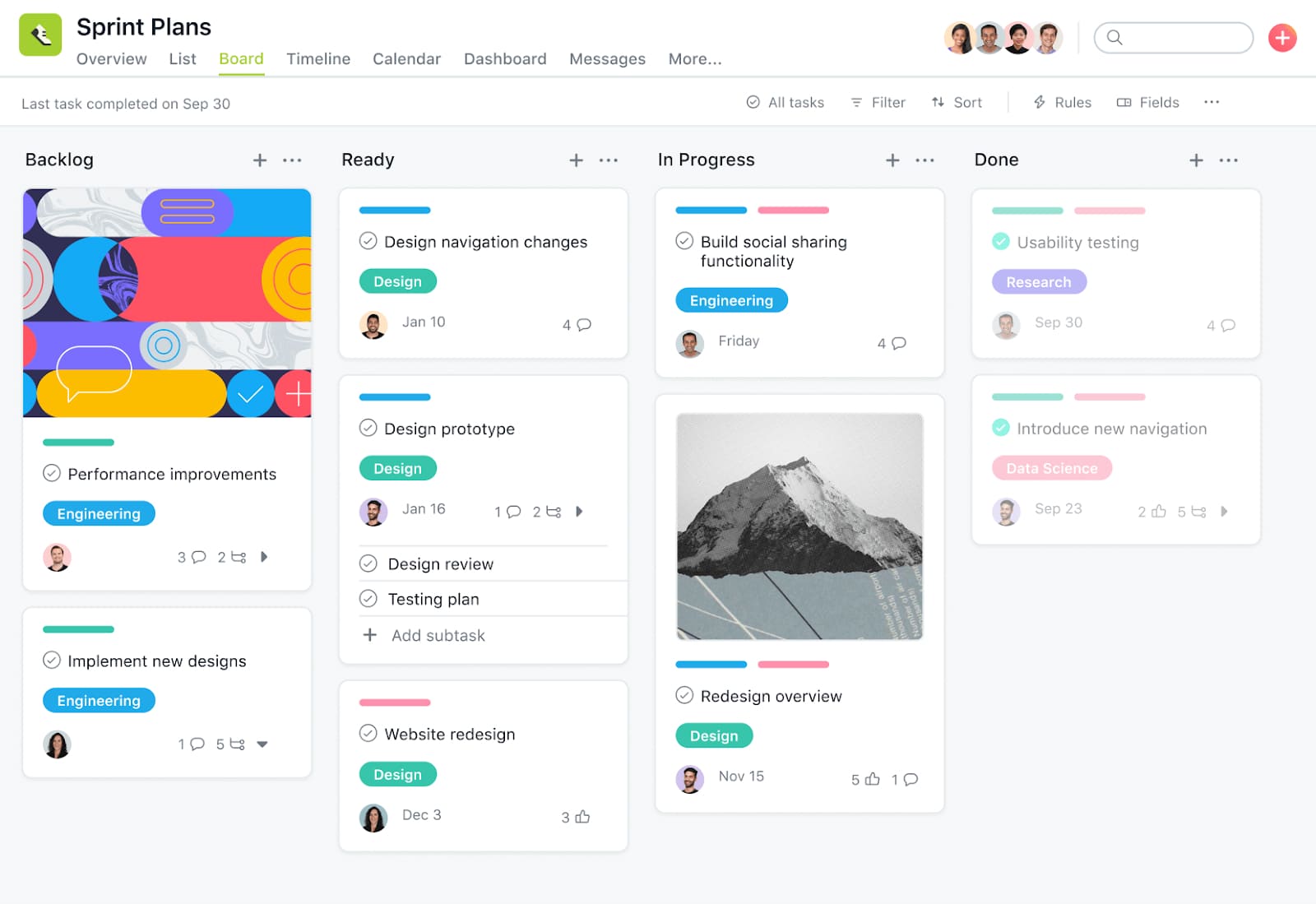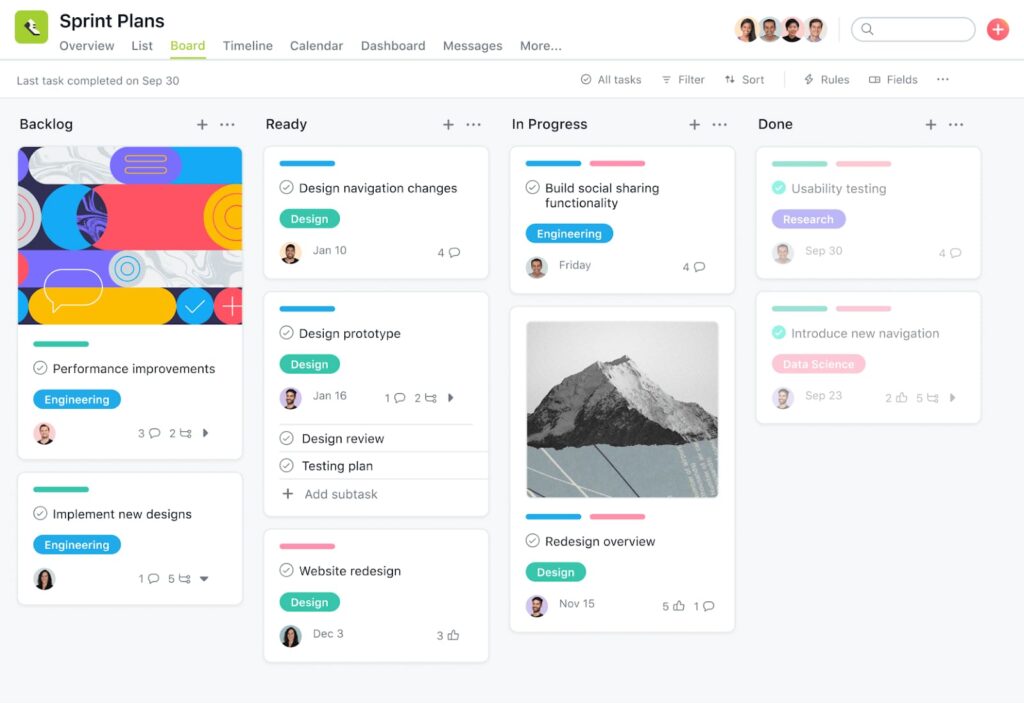 Asana is a practical work management application that prioritizes team collaboration, workflow organization and task management. Asana helps remote teams with workflow management organization, from day-to-day upcoming tasks to long-term goals.
This project management tool was carefully designed to ensure even complex projects are executed in line with your strategy. Compared to other tools, Asana prioritizes the scalability and stability of its platform so you can be ready to work at any time.
Asana is a professional service for managing both routine chores and large-scale, cross-departmental projects. It is used by over 114,000 managed service providers, consulting firms and millions of people in 190 different countries to coordinate marketing automation, resource management, new product releases, business processes and more.
Best features:
Project management – Run your complex projects smoothly from start to finish. Asana lets you track project progress and deadlines.
Views and reporting – You can quickly see the status of your work and what's happening throughout your entire organization.
Admin control – Set up and manage groups and team settings to ensure everyone has access to what they need.
Communication – To clarify work status, link communication to teams, assignments or tasks.
Integrations – Connect Asana to your other favorite tools to save time and track all your work progress in one place.
Pricing:
Free demo available
Basic – free
Premium – $10.99 per user/month
Business – $24.99 per user/month
3. Monday.com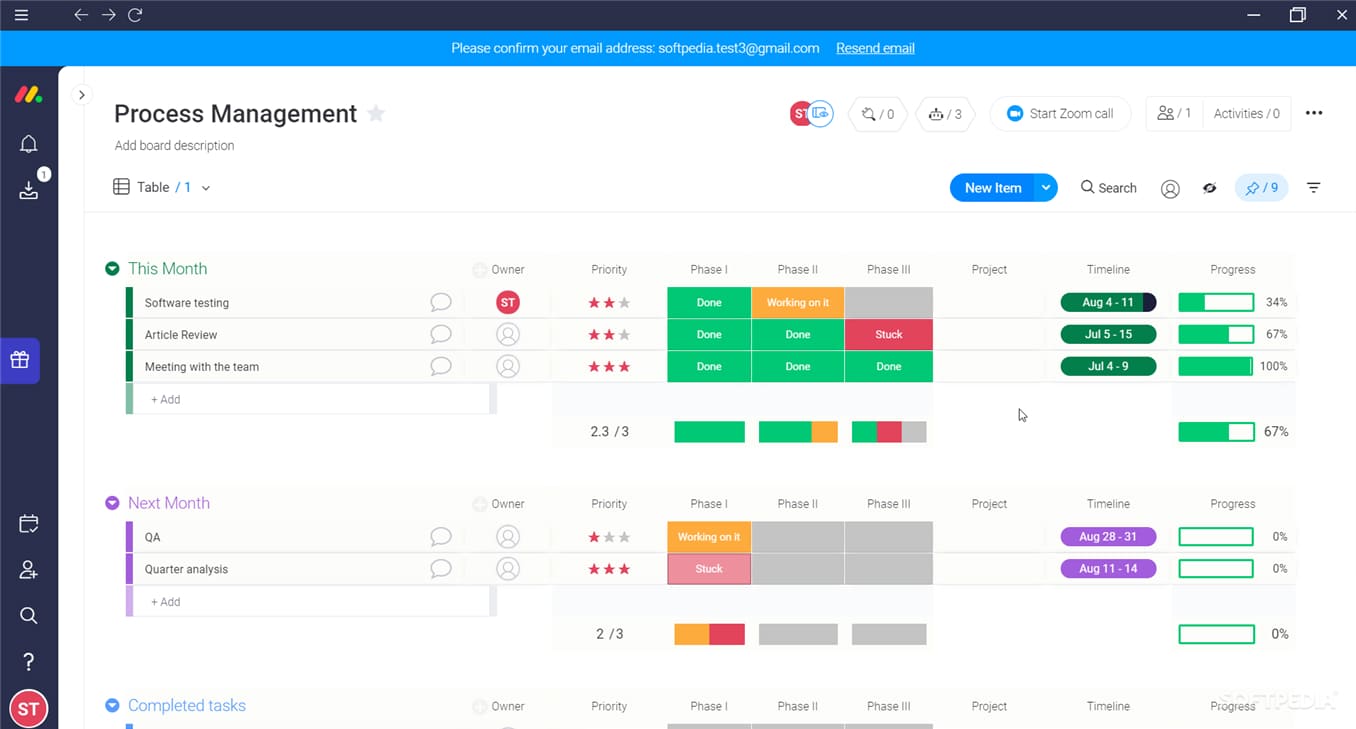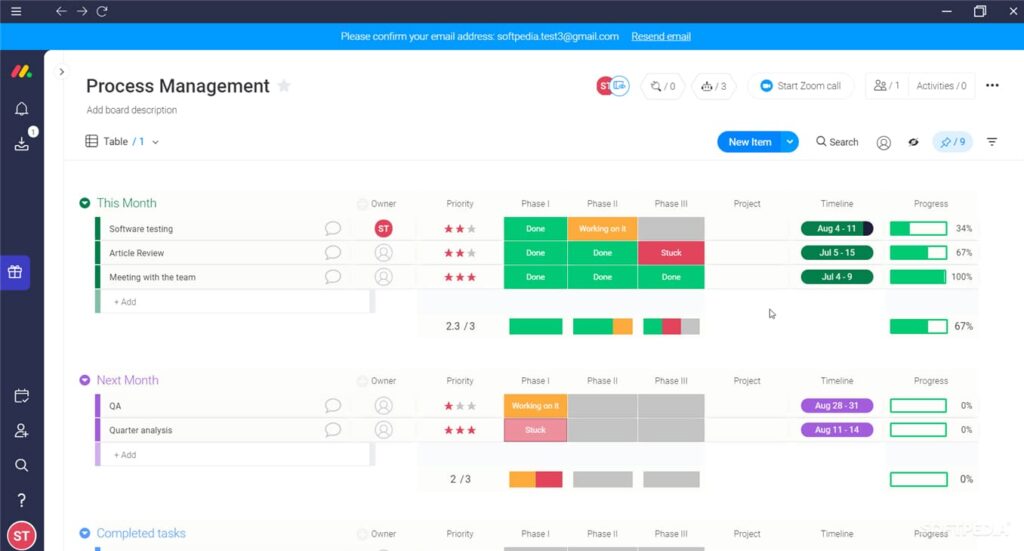 Monday.com is a solid management platform for businesses of any size and one of the best Accelo alternatives.
It's a visual workflow automation software with an easy-to-use interface and a wide range of personalization options. It's a professional service that helps organizations better coordinate their teams by providing tools for planning, tracking and collaborating on projects.
Monday's graphical approach to project management makes it easier to keep tabs on tasks, manage sales, create reports and increase transparency across sales teams, marketing teams, etc.
The adaptability and personalization features of the management software make it possible for organizations to meet their unique requirements for project management.
While Monday is unrivaled in management solutions, it may lack more sophisticated functionality.
Large and small businesses are working with Monday.com in a wide range of fields worldwide because of its adaptability and user-friendliness.
Best features:
Visual boards for project tracking
Software for teamwork and communication
Data administration
File sharing
Time tracking and workflow automation
Pricing:
You can request a free demo
Basic – $8.00 for 4 users per month
Standard – $10.00 for 3 users per month
Pro -$16.00 for 3 users per month
Enterprise – Contact Monday.com
4. Zoho Projects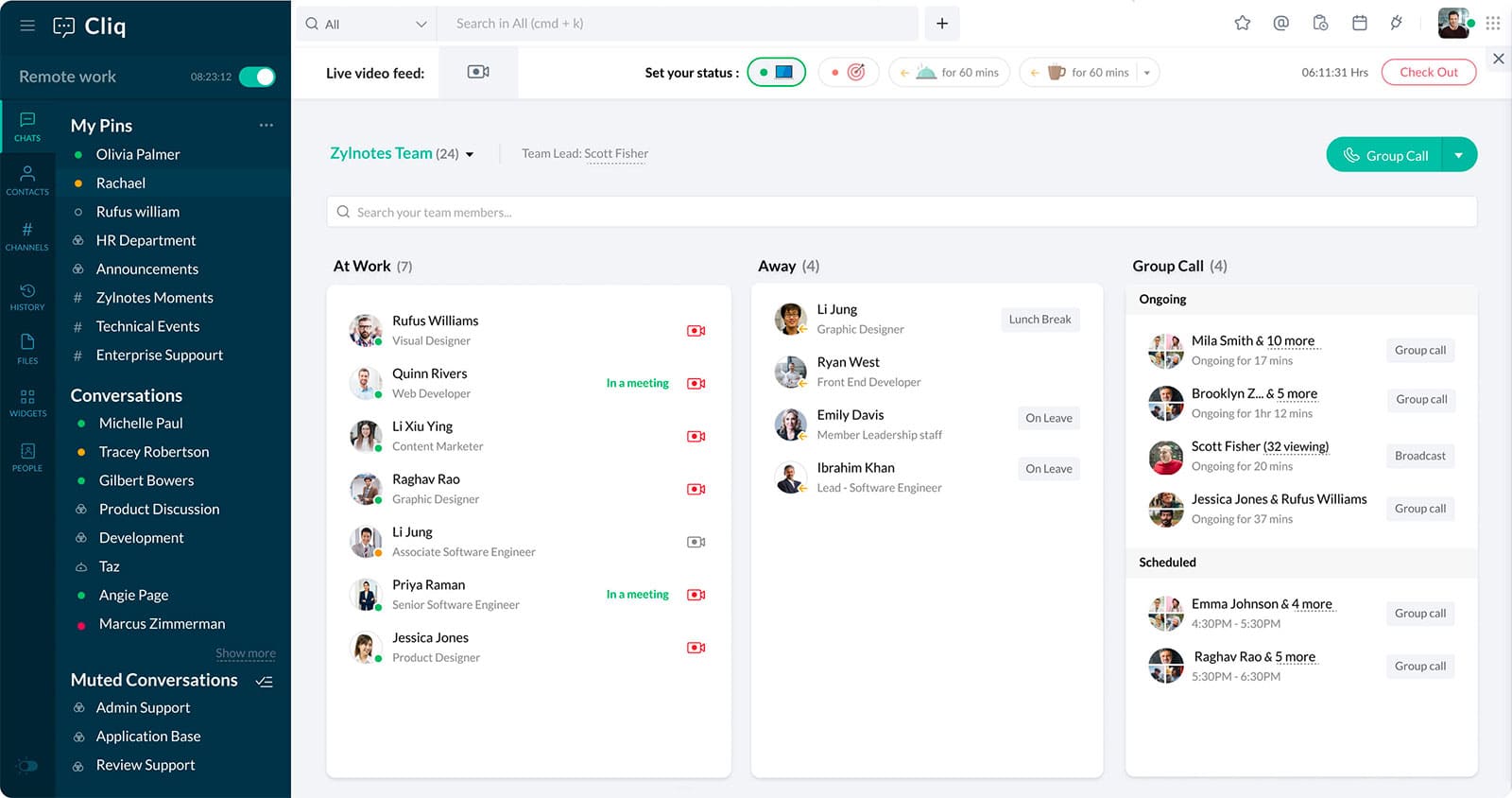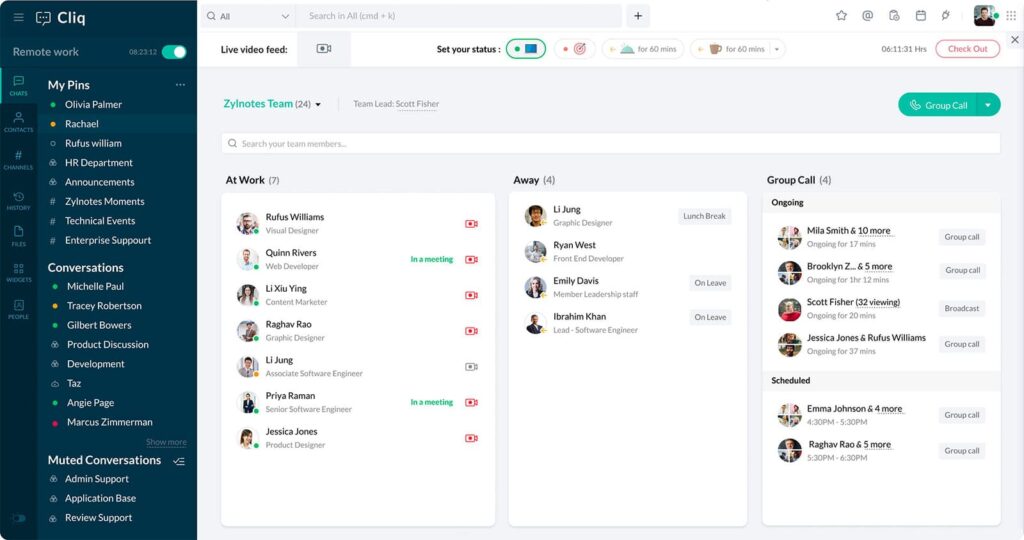 This project management platform helps plan projects, assign tasks, keep track of how the work is going, manage documents and communicate with the team so that the job gets done on time. This project management application manages processes by drawing up schedules and Gantt charts. Moreover, this management tool can also be used to plan a project's budget and divide the money among tasks based on available resources. This integrated platform keeps tabs on project-related problems, oversees their resolution and keeps track of employees' locations, abilities and availability in a central database. In addition, you can use a mobile app to handle business while you're on the go.
This is one of the alternatives to Accelo that is perfect for agencies of any size or field that need a centralized hub for work management, time tracking, and collaboration.
Best features:
Tasks – creation & assignment, due dates, task prioritization, to-do list, dependencies, mass updates, drag & drop
Projects – planning, project map, calendar view, issue tracking
Resource Management – resource allocation
Project Monitoring – dashboards
Pricing:
Free demo
Premium – $4 per user/month
Enterprise $9 per user/month
5. Trello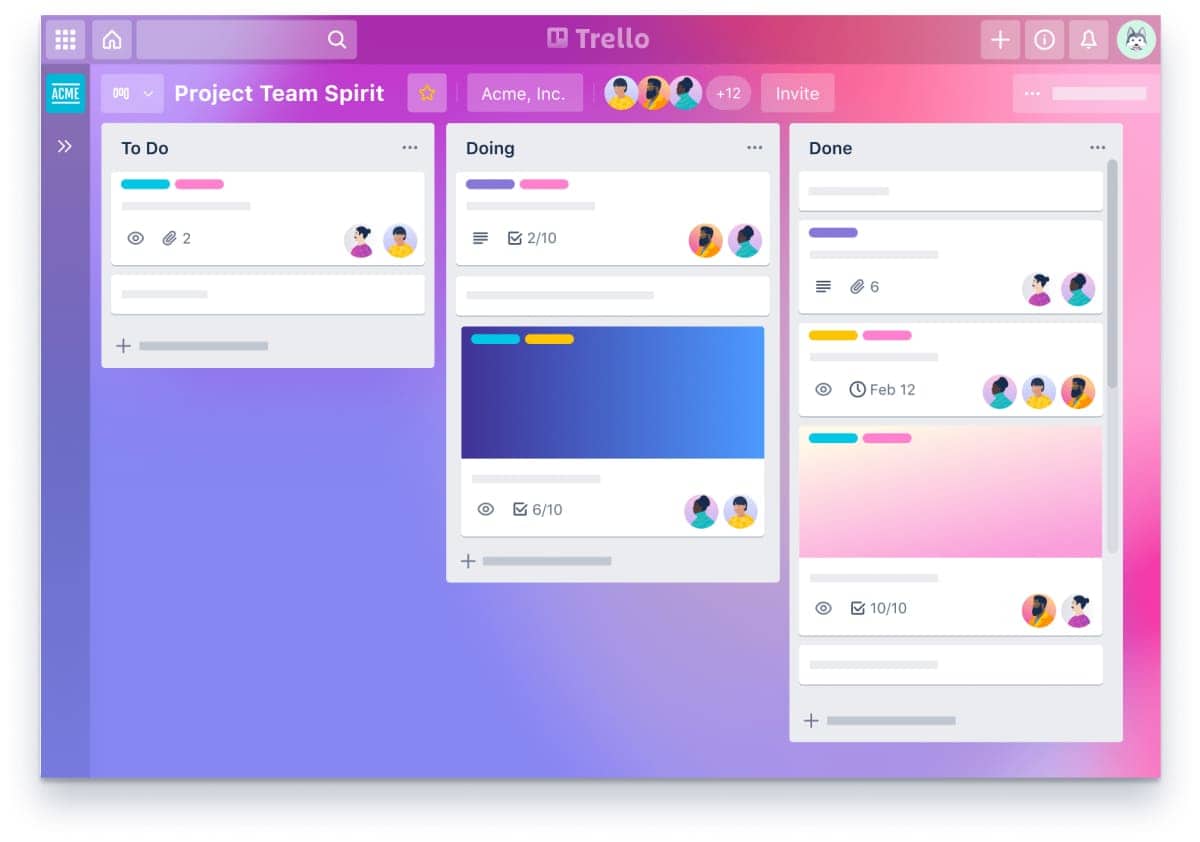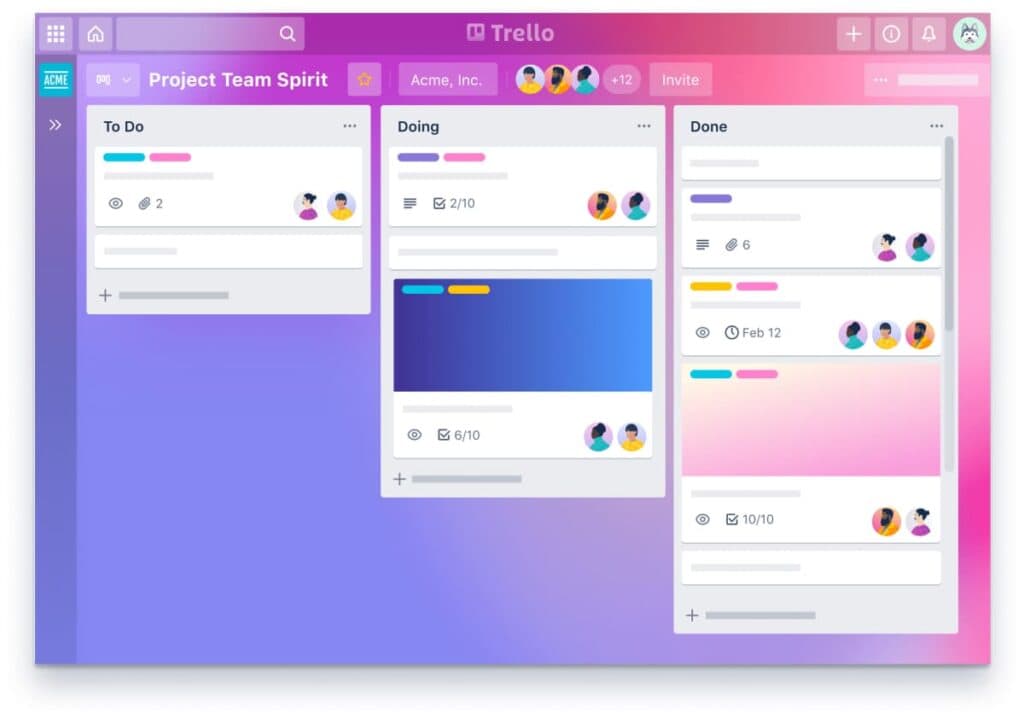 Trello is one of the alternatives to Accelo that makes it easy to keep track of your projects and regular tasks by letting you create notecards on a dashboard. You can use it to organize any project, community meeting, special occasion or collection of brilliant ideas. You can use cards on this project management application to record both collaborations and ideas. The user can sort and put these cards in order based on the categories they belong to. The front of the cards provides a high-level overview, while the back offers access to additional information like checklists, comments, attachments, etc. You can keep track of your tasks with the help of a handy checklist and percentage complete indicator. The cards also allow you to store information like papers and media.
When it comes to getting things done, Trello is the tool for groups of any size. Trello is used by millions of people in various industries every day to fuel their teams' productivity.
Best features:
Project management – Keep work, deadlines and team members organized
Meetings – Make team meetings more productive, empowering – and even fun
Onboarding – Trello's visual layout of to-dos, resource allocation and progress tracking makes onboarding easy
Task management – Use Trello for remote monitoring, managing, completing and integrating assignments to make your team's initiatives a success
Brainstorming – Make ideas visible, collaborative and actionable
Resource hub – A well-designed hub will save your time by helping teams find information quickly
Pricing:
Free demo
Standard – $5 per user/month
Premium – $10 per user/month
Enterprise – $17.50 per user/month
6. Wrike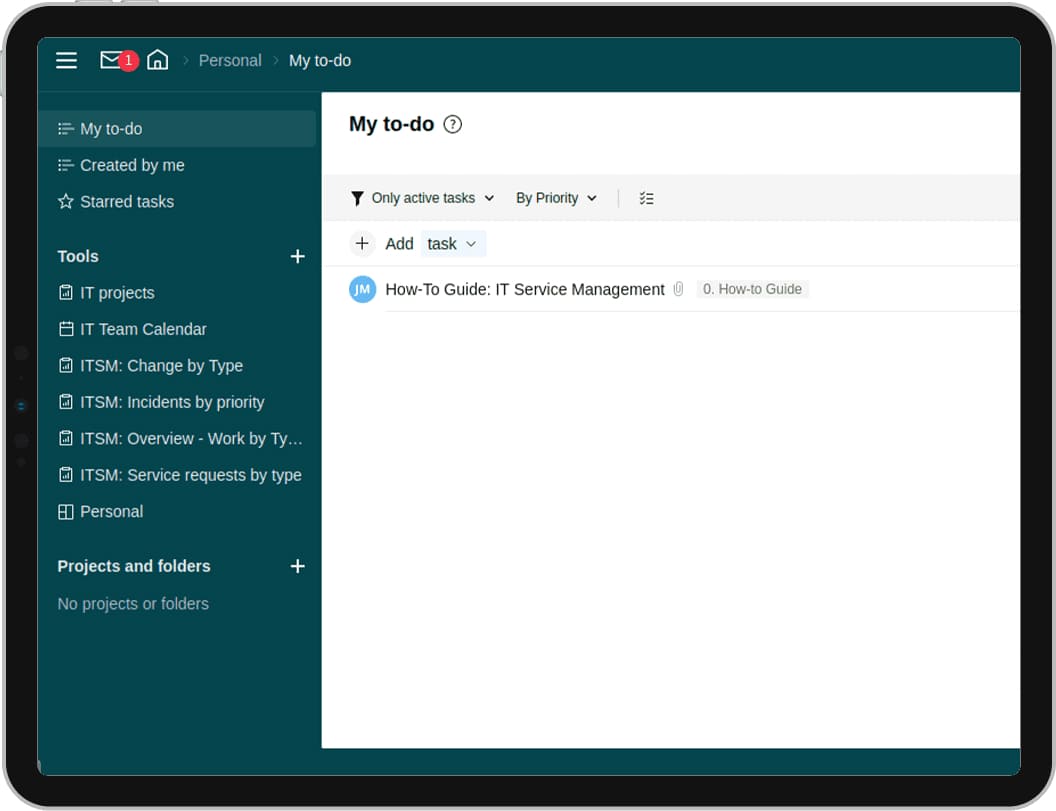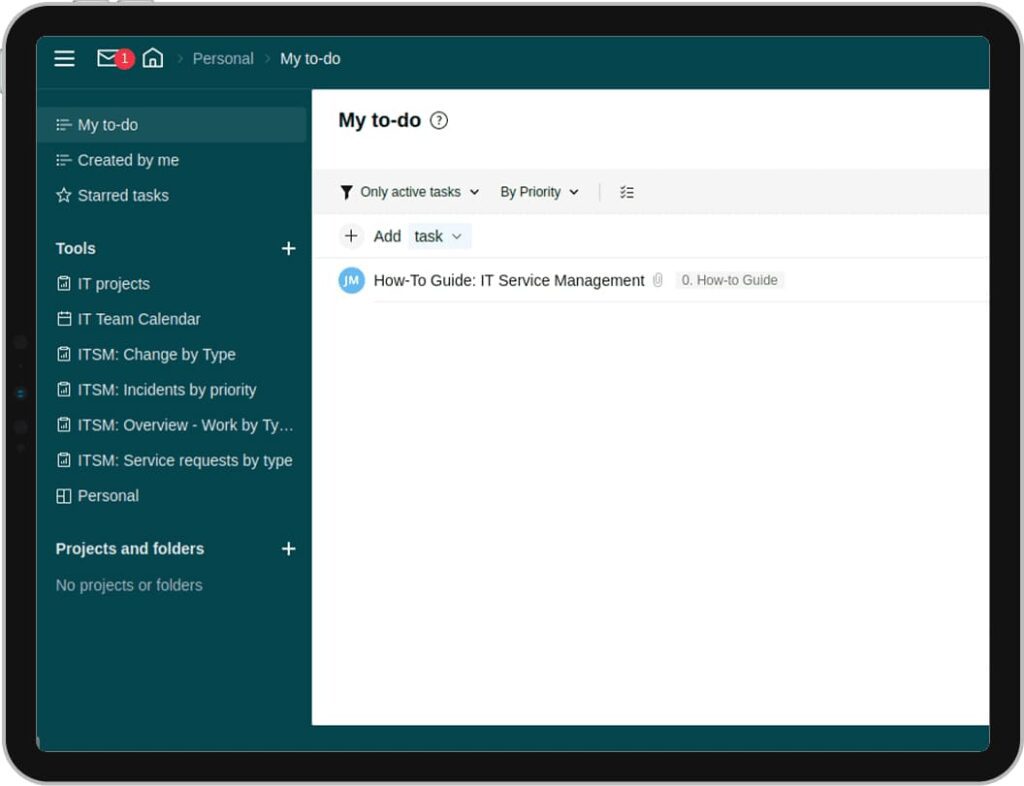 Wrike software is a popular Accelo alternative for managing business resources.
It is a well-known adaptable and scalable platform for time tracking, work management and team collaboration. Wrike offers a broad enough feature set that will be helpful for both tiny creative agencies and massive advertising firms.
Thanks to Wrike's user-friendly design and flexible project workflows, you can easily tailor it to meet the demands of any organization.
And while Wrike has many key features, its pricing structure could be prohibitive for potential customers, and its learning curve sometimes is too much for new users.
Best Features:
Project planning and resource planning
Gantt charts and Kanban boards
Assigning tasks and tracking their progress
Business process management
Time tracking
Pricing:
Free demo
Team – $9.80 for 5 to 200 users.
Business – $24.80 for 5-200 users.
Enterprise – contact Wrike
7. Scoro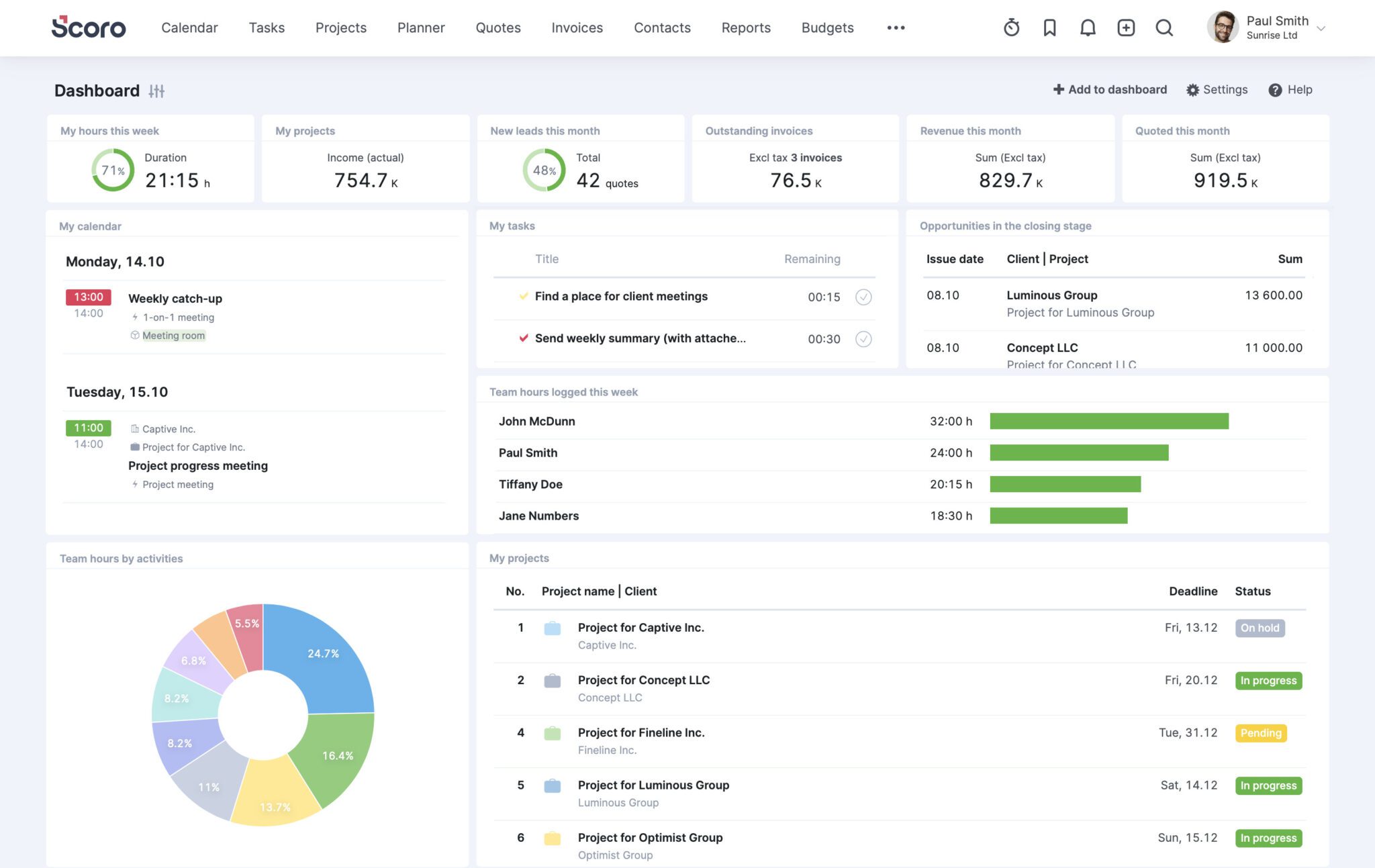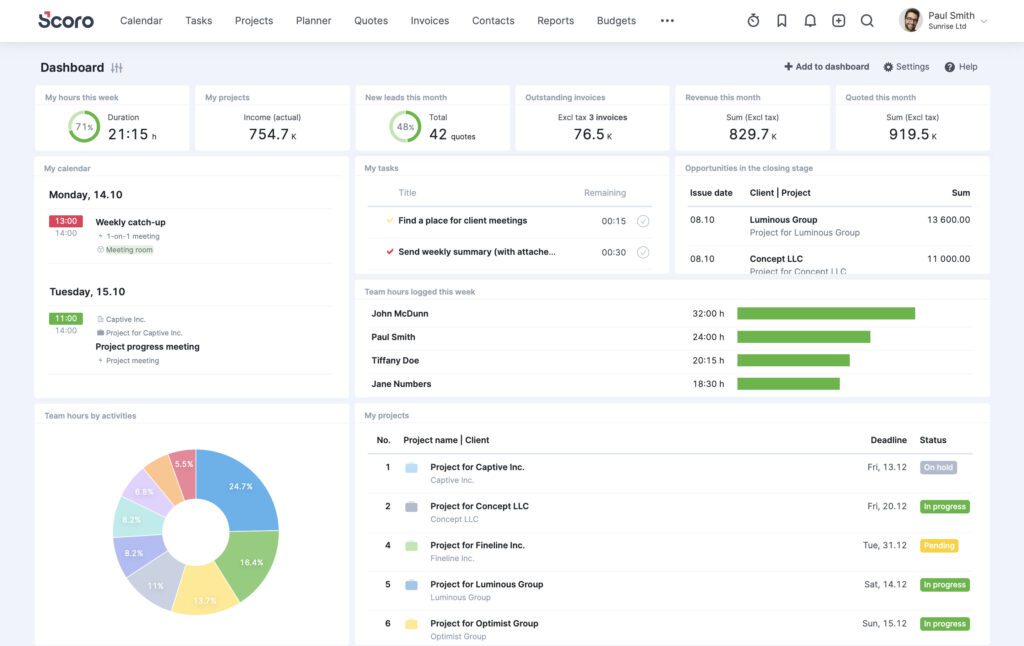 One of the best Accelo alternatives for Agile Project Management Software, Scoro is an all-in-one company management solution. It offers multiple tools for project management, team collaboration, time tracking and customer relationship management. If you want to cut down on manual routine jobs, speed up procedures and enable data-driven decisions that foster efficiency and productivity – Scoro is a nice choice.
Scoro may serve as the nerve center of your business, allowing you to monitor key performance indicators like sales and productivity that contribute to your company's bottom line. Scoro's time management feature is a standout. It's a time and stress saver for your company.
Scoro's flexible settings make it easy to adapt the platform to the needs of individual agencies. Scoro is a powerful but complex tool. That is why it can be difficult and time-consuming for some agencies to set it up and begin using.
Best features:
Time management
Project management
Finance management
Integration tools
CRM functionality to manage client relationships and sales
Pricing:
Essential – $26
Standard – $37
Pro – $63
Ultimate – Contact Scoro
8. Basecamp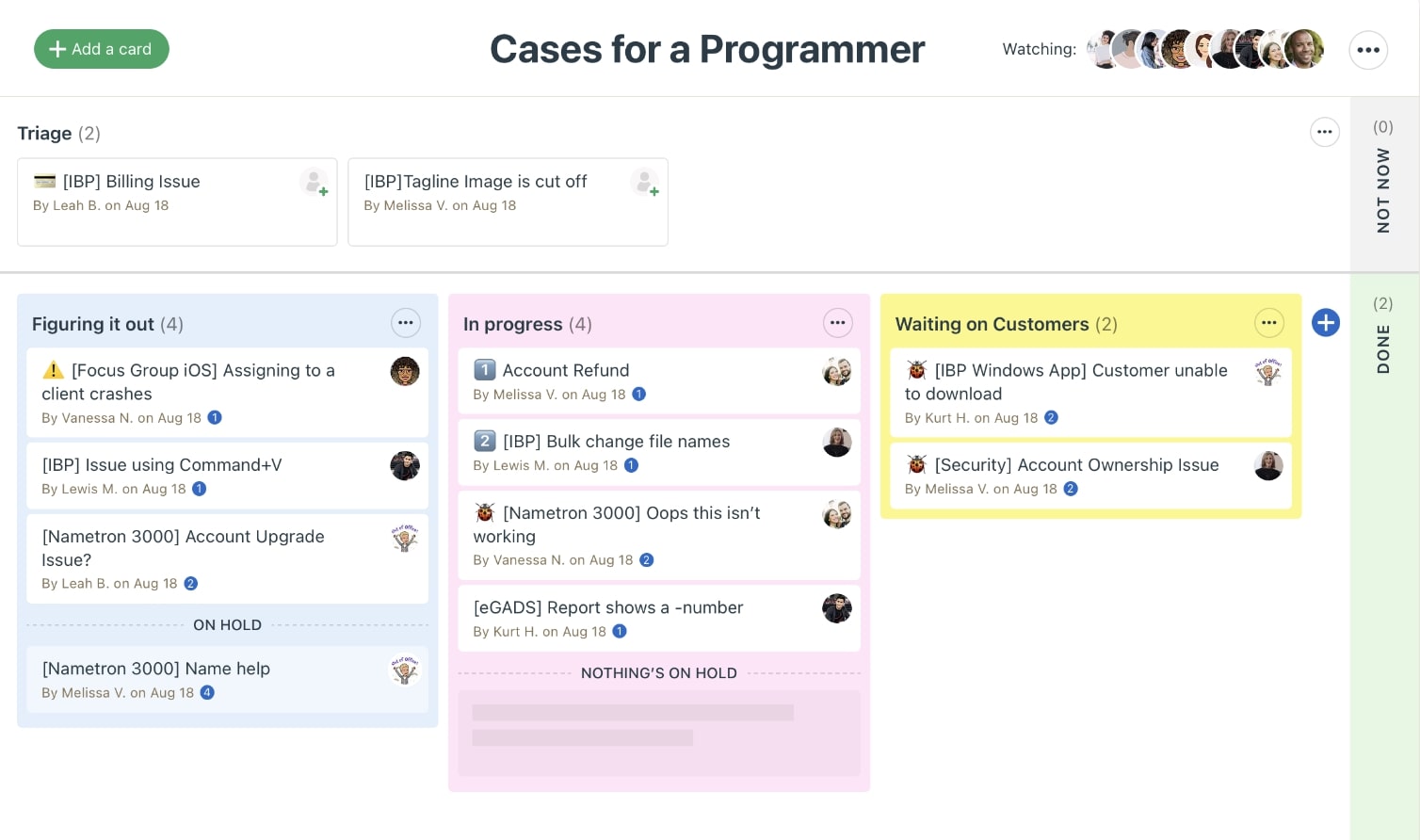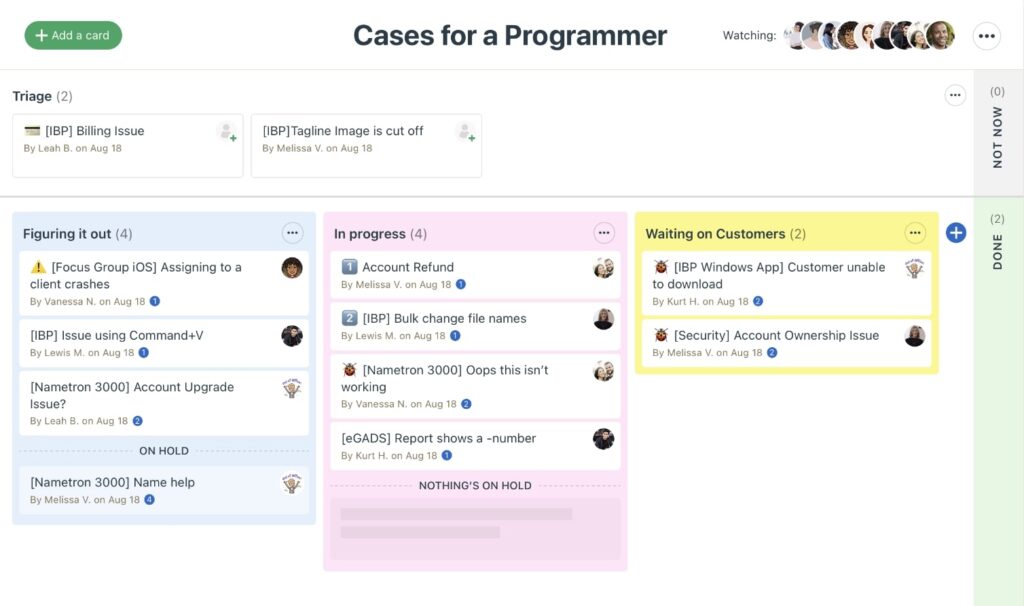 Basecamp is a project management platform that helps agencies, small businesses, freelancers and fast-growing businesses organize and handle various initiatives.
The software offers a dashboard with a snapshot of your text files, discussions, events and more.
With Basecamp, users can collaborate with one another by using the platform's communication tools. There're tools like private messaging, file and email sharing, forum moderation, event scheduling and task delegation.
Besides that, there is a granular sharing control option that lets admins limit access to some specific content.
Multiple teams and companies use Basecamp every day. It helps people complete their daily tasks, communicate and stay organized.
It is one of the best alternatives to Accelo, and any business owner would be happy to work with this professional service.
Best features:
Task management – creation & assignment, task prioritization, to-do lists, drag & drop
Projects – planning, GANTT, calendar view, templates, methodologies
Resource Management – resource planning, scheduling
Project Monitoring – baselining / KPIs, dashboards
Pricing:
Basecamp – $15/user per month (Ideal for freelancers, startups or smaller teams.)
Basecamp PRO UNLIMITED – $299/month (Unlimited users)
9. TeamGantt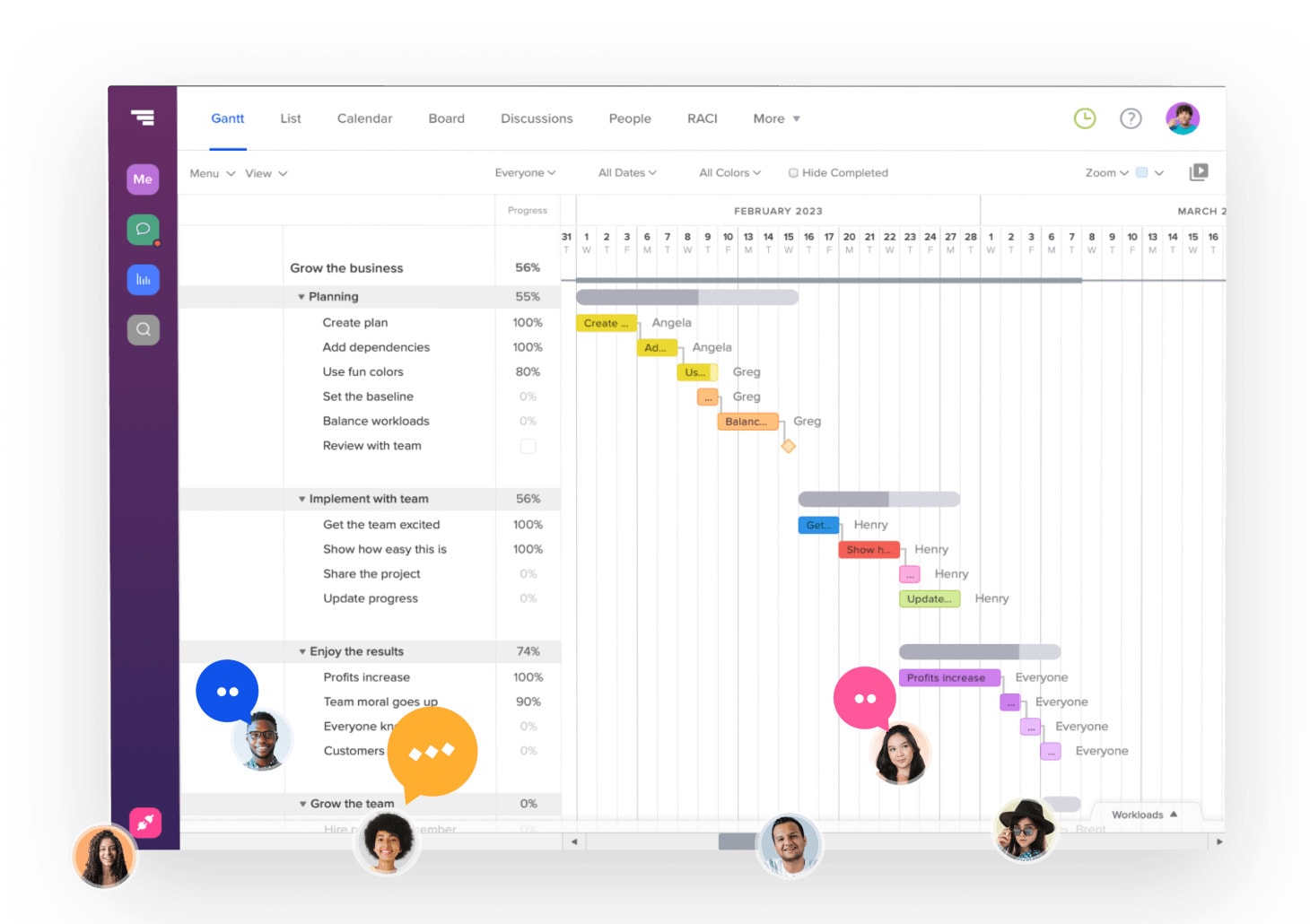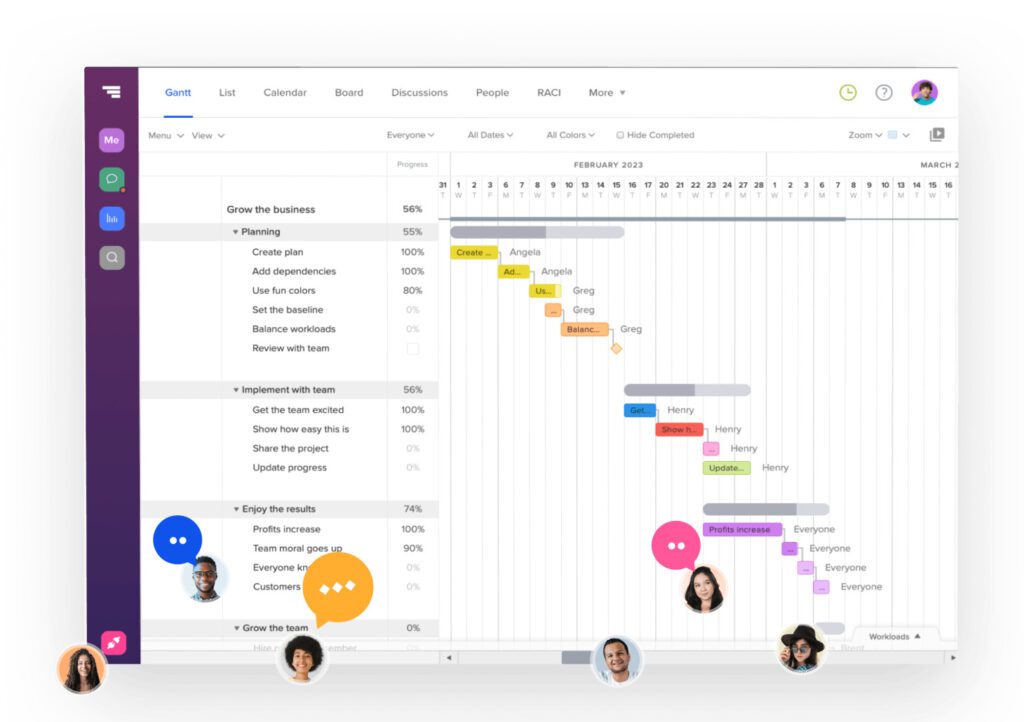 This project management platform is one of the top Accelo alternatives when it comes to organizing and managing work. TeamGannt cloud based software is unlike other alternatives since it makes use of online Gantt Charts. Because of this, Amazon, Nike and Netflix use it to manage projects. Its novel approach to management solutions is another big part of its appeal.
Everything you need to organize and carry out your work is right here. It offers beautiful, easy-to-understand charts packed with key features like task-level chat, file-sharing, team resource management, and more.
TeamGantt is a must-have for anyone working on a collaborative project.
Best features:
Chart creator helps plan, create and manage complicated assignments
Gantt Chart software improves team communication
TeamGantt facilitates cross-departmental and client-team coordination
GantTeam easily switches between Kanban board, calendar, and Gantt Chart views
Online drag-and-drop Gantt chart creation that's quicker and more effective
Pricing:
Free demo
Lite – $19
Pro – $49
Enterprise – $99
10. Avaza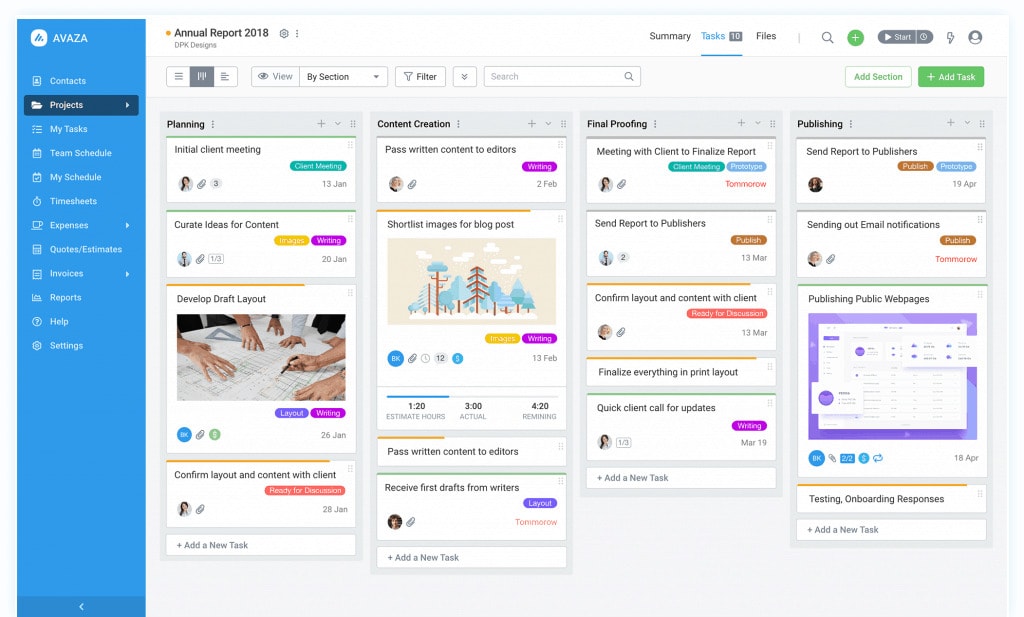 Avaza was developed specifically with the needs of government agencies in mind as a cloud-based project management and collaboration solution. It has key features that help with financial management, time tracking expense tracking, and sending out invoices – all in one platform.
Avaza's intuitive design makes it a good fit for businesses that value efficiency above all else. Although Avaza is comprehensive in its coverage of project management, some organizations may feel its reporting capabilities fall short when compared to more niche solutions.
Best Features:
Project planning and task management with custom workflows
Time and cost monitoring for precise project invoicing
Expense management and billing
Sharing of documents and resources between clients and employees
Pricing:
Free demo
Startup – $11.95
Basic – $23.95
Business – $47.95
Choosing the Best Option
If you want to ensure an efficient and effective management solution for your team – you should choose Nimbus platform.
Among other Accelo alternatives, Nimbus software offers high-quality services at an affordable price point.
You can see it yourself by checking out Nimbus's website and signing up for a free trial.
Improve your company's efficiency with Nimbus Platform
Remember that your team's success and your client's happiness hinge on what platform you choose. Make the correct choice and take your company to new heights with a streamlined and effective project management system.
Disclaimer
Parties other than Nimbus Platform™ may provide products, services, recommendations, or views on the Nimbus Platform™ site ("Third Party Materials"). Nimbus Platform™ is not responsible for examining or evaluating such Third Party Materials, and does not provide any warranties relating to the Third Party Materials. Links to such Third Party Materials are for your convenience and do not constitute an endorsement of such Third Party Materials.
Next post
9 Essential Client Portal Features for 2023