How B2B Customer Portals Can Revolutionize Your Business
Revolutionize Your Business with Nimbus Client Portals!
Try it now
B2B Customer Portal is the latest trend in customer experience management. In today's fast-paced business world, companies want a way to streamline operations and data management to meet customer expectations. One way to achieve this is via a B2B customer portal.
B2B helps improve customer satisfaction, which in turn results in a higher retention rate. And according to BusinessNews, a 5% increase in customer retention can lead to revenue growth of 25% to 95%.
In this article, we'll deep dive into the benefits, definitions, and examples of B2B customer portals.
We'll also look at some of the most successful B2B customer portal examples that customer service teams should consider. Let's delve into the crux of the article.
What is a B2B Customer Portal?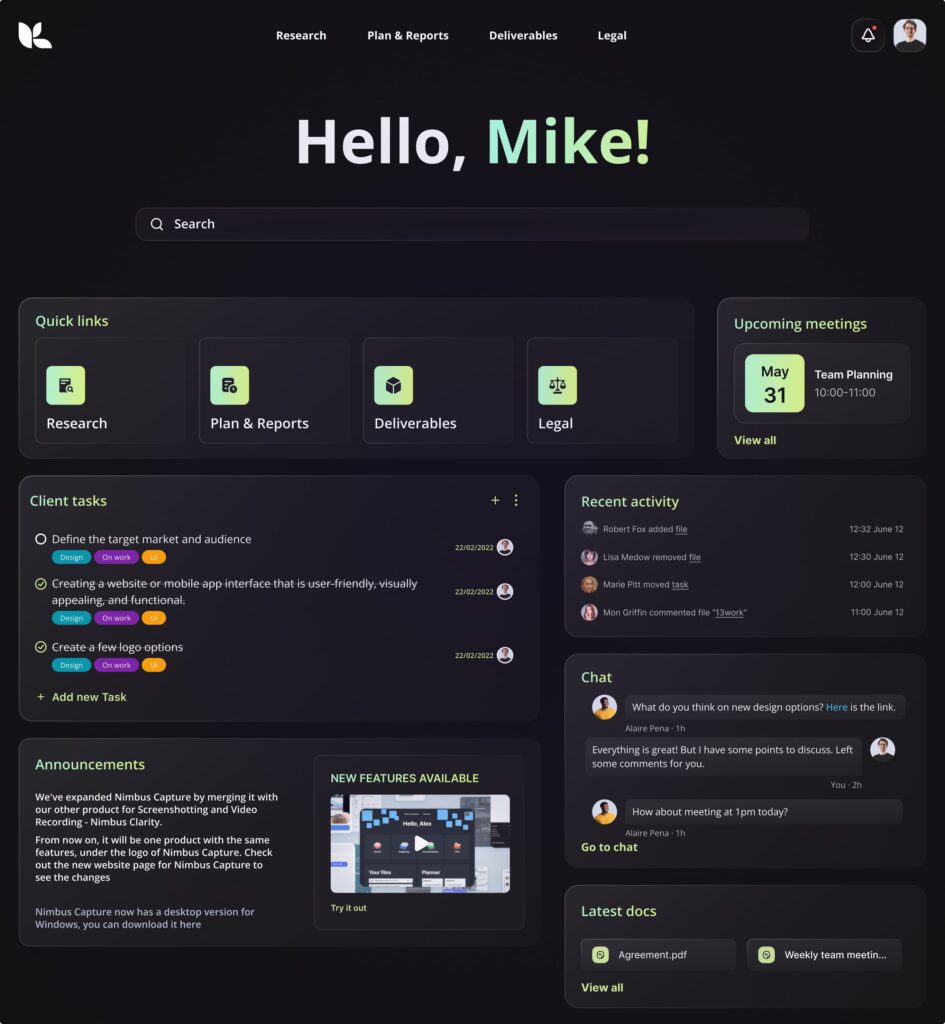 A B2B customer portal is a platform that can facilitate feedback and communication between a company representative and its client.
It's a secure and personalized digital portal with self-service capabilities where clients can access customer data, perform online ordering, track orders, choose preferred payment methods, and access other management functions.
These portals are specifically designed to aid business customers and provide innovative online channels for accessing help. The key capabilities provided by this tool offer a good way to remain competitive.
Why do You Need B2B Customer Portals?
A B2B customer portal helps improve customer experience and operational efficiency for businesses.
With a customer portal, clients can perform self-service actions like placing orders, viewing accurate product descriptions, checking order status, and tracking deliveries. This reduces dependency on the support team and can significantly cut labor costs.
Also, it provides a centralized platform to collaborate and communicate with clients, thereby helping improve employee-customer collaboration and the efficiency of sales representatives.
As the name B2B implies, this customer portal software is particularly tailored for enterprises producing or providing services to other businesses (e.g., medical equipment manufacturers, department store buyers, etc).
How B2B Customer Portals Revolutionize Business Communication and Drive Sales
B2B customer portals offer a web-based interface for businesses to communicate and transact with clients in a secure and efficient manner. Let's discuss its benefits:
Benefit 1: It Helps to Streamline Communication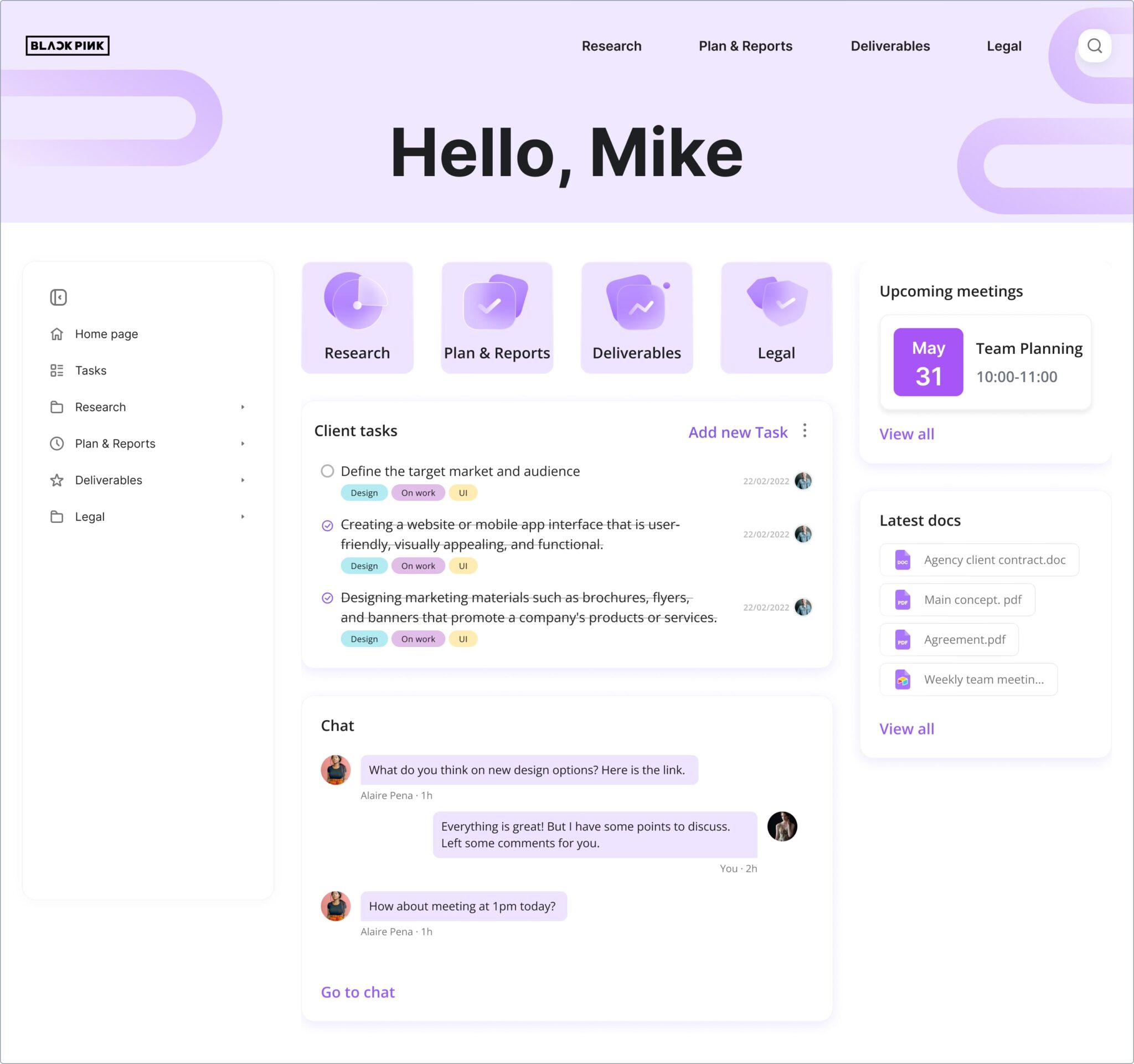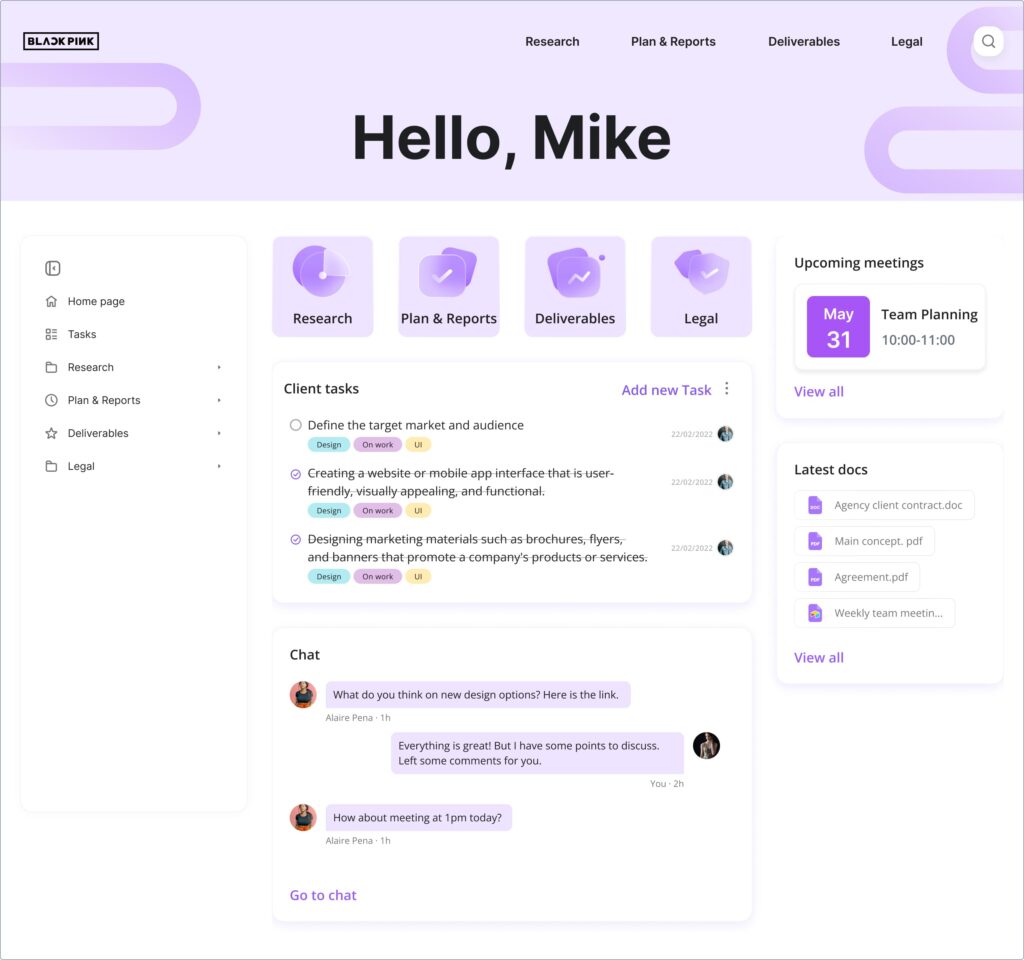 B2B portals provide a centralized location for businesses and customers to access information and communicate in real-time.
B2B customer portals help to streamline communication by:
Centralized Communication
Business-to-business customer portals provide a single platform for enterprises and customers to interact.
This eliminates the need for multiple work emails, phone calls and meetings with clients to convey information. It enhances efficiency and reduces communication delays.
Self-Service Capabilities
B2B customer portals let channel partners manage accounts, view product information, make service requests, and make payments for products and services.
This reduces the workload for the customer service team, allowing sales representatives and other consumer-facing team members to focus on more vital issues.
Business-to-business customer portals provide real-time information on orders made, shipments, and support requests, and can aid in preparing invoices. Doing this ensures that consumers can, by themselves, track the progress of every action they initiate.
On the service/product provider's side, they can easily track changes in customer requirements and keep up to date with issues as they arise.
You can create a branded B2B customer portal to fit your industry, and organization's demands and preferences on consumer product clients. This lets businesses provide a well-suited response to consumer requirements.
Benefit 2: Increase Customer Satisfaction and Loyalty
B2B customer portals offer an array of features (such as product catalogs, self-service options, etc.) that guarantee a good customer experience, thereby improving customer loyalty to your product. A B2B customer portal can increase client loyalty by entailing:
A Satisfying Customer Experience
B2B client platforms are built around improving the consumer experience, particularly when interfacing with an organization. They're embedded with a host of features that make this a reality, as such, improving customer experience.
For example, they ensure consumers can easily access general information about the company, reducing the time and effort to complete complex tasks offline and on your technological solutions (apps, websites, etc.).
B2B customer portals ensure clients get a quick resolution by providing a direct communication route to customer support. The platform allows clients to submit support requests and respond to queries made throughout the customer lifecycle.
Read more posts on this topic:
Benefit 3: Enhanced Security
A B2B portal can complement your in-house security strategy in a number of ways. For example, it lets you control access, securely transmit data and audit the trail of user activity. Here's a breakdown of how enabling customer portals enhances security:
A B2B customer portal provides businesses the ability to control who has access to sensitive data. You can limit access per customer, or per subscription model to no-view, view-only, editor, etc.
B2B customer portals encrypt data transmitted between the portal and users' devices. This helps make messages unreadable to hackers and unauthorized users.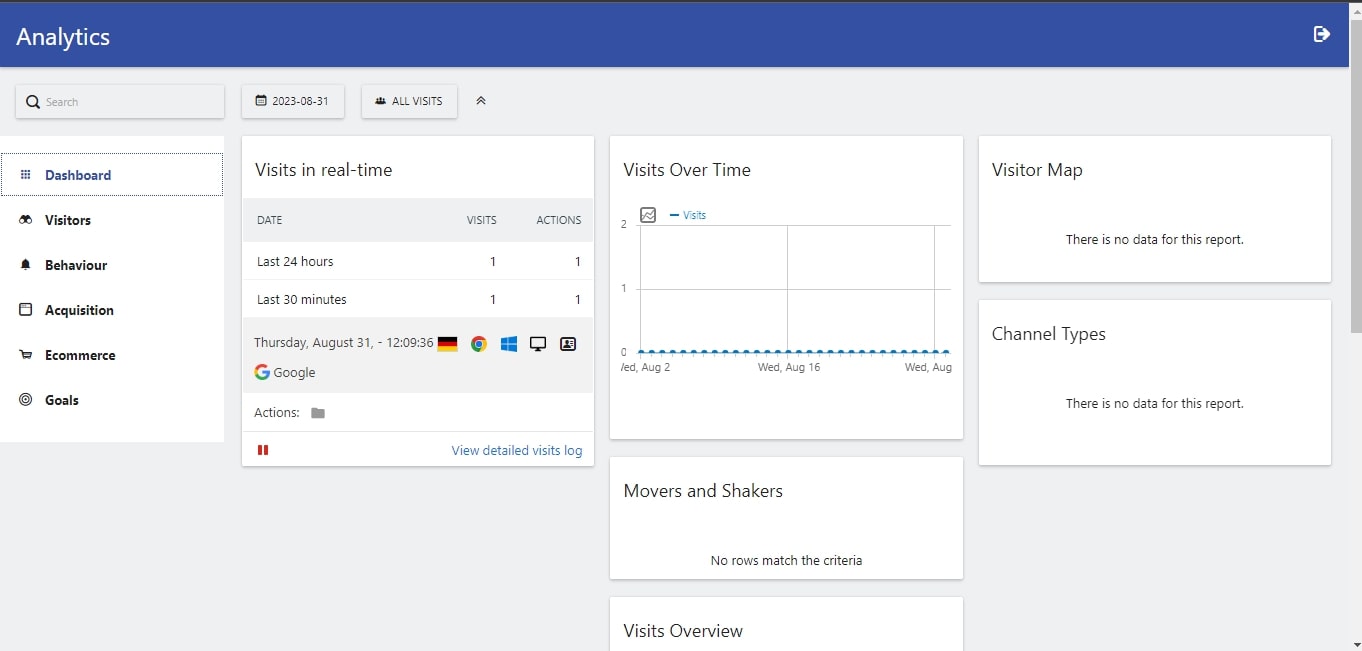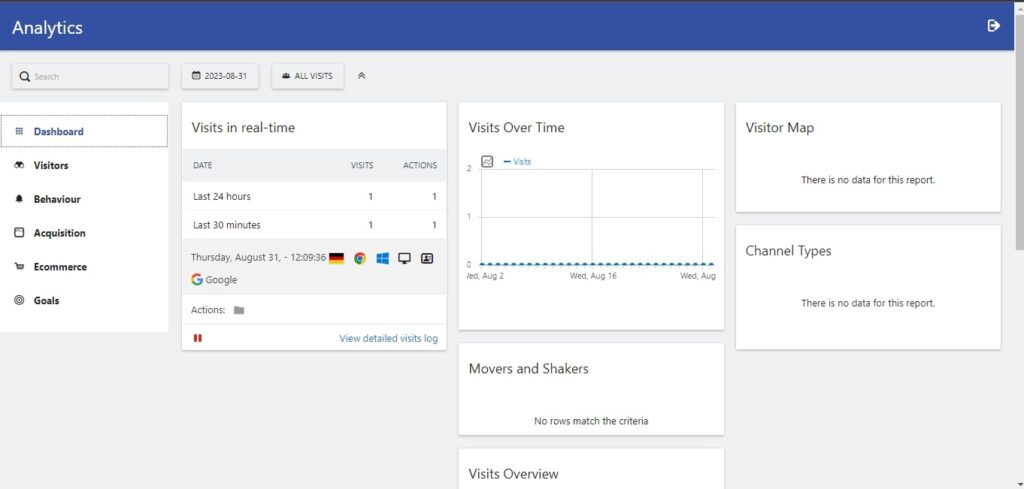 B2B client portals make it possible to audit users' activity. For example, you can track logins, data alterations, and other actions performed on the platform.
Most B2B customer portals comply with industry regulations and standards like HIPAA, GDPR, and so on. These laws aim to ensure users' data are adequately protected.
Benefit 4: Cost-Effectiveness
The average customer portal cost per contact is $5, well cheaper than the industry average of $7.16.
As such, a great cost-effective approach to maintaining your support team is by adopting a B2B customer portal. They aid cost-effectiveness by:
Ensuring Workforce Efficiency
Customer portals allow businesses to automate repetitive tasks online. This reduces errors, streamlines processes, and increases the speed of replying to queries.
A B2B customer portal provides a centralized platform for businesses to communicate with clients, share important updates, and provide support, therefore cutting costs expended on email subscriptions and phone calls.
Small businesses for example spend an average of $69 each month on phone calls, while the average cost of running a customer portal is way less.
Improved Customer Retention
Providing clients with an easy-to-use self-service portal that's easily accessible leaves them with a better customer experience and improved loyalty.
Discover the Top B2B Customer Portals of 2023
Want a more in-depth idea of what a business-to-business customer portal is? Let's consider these use cases:
1. Nimbus B2B Client Portal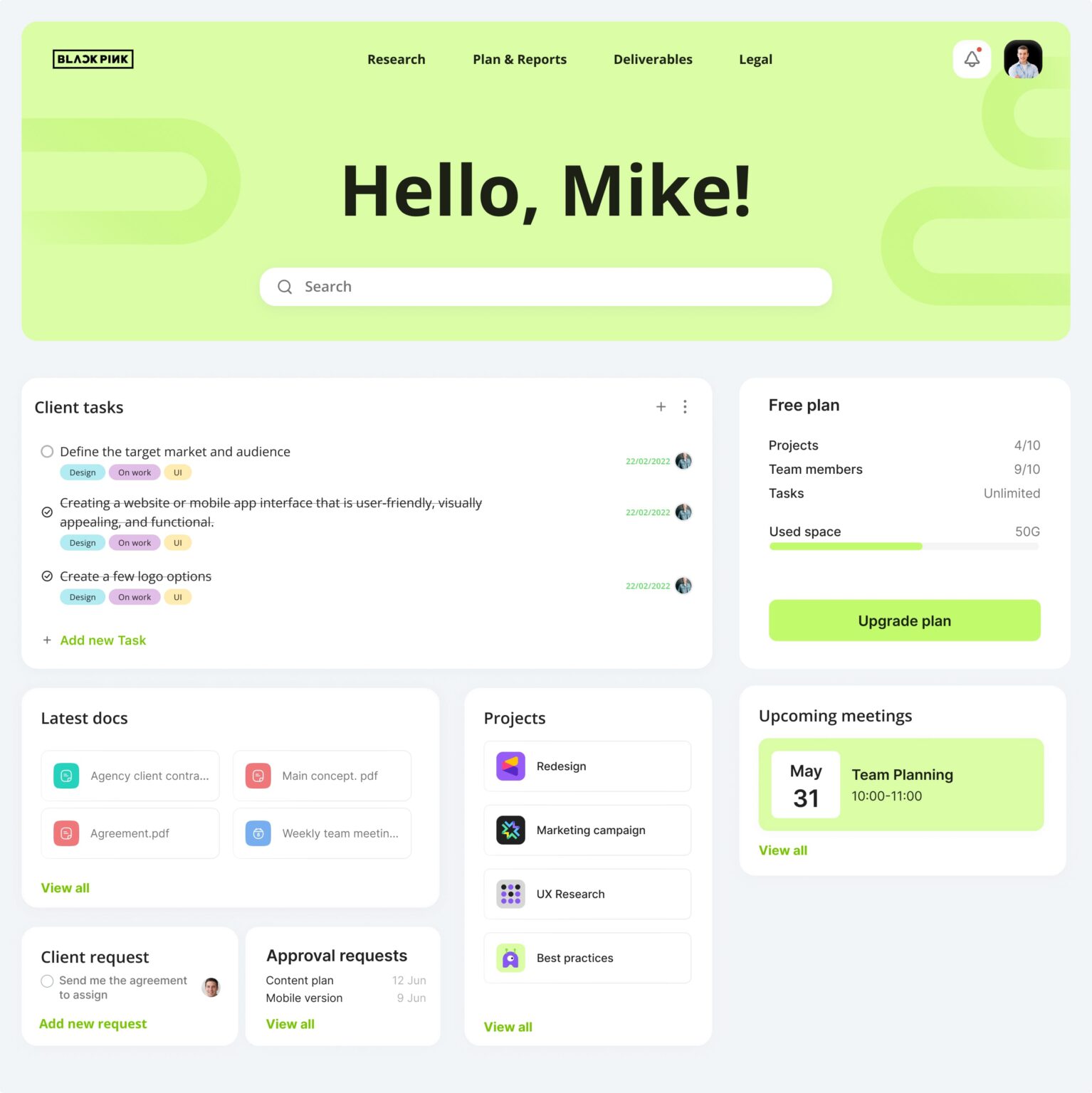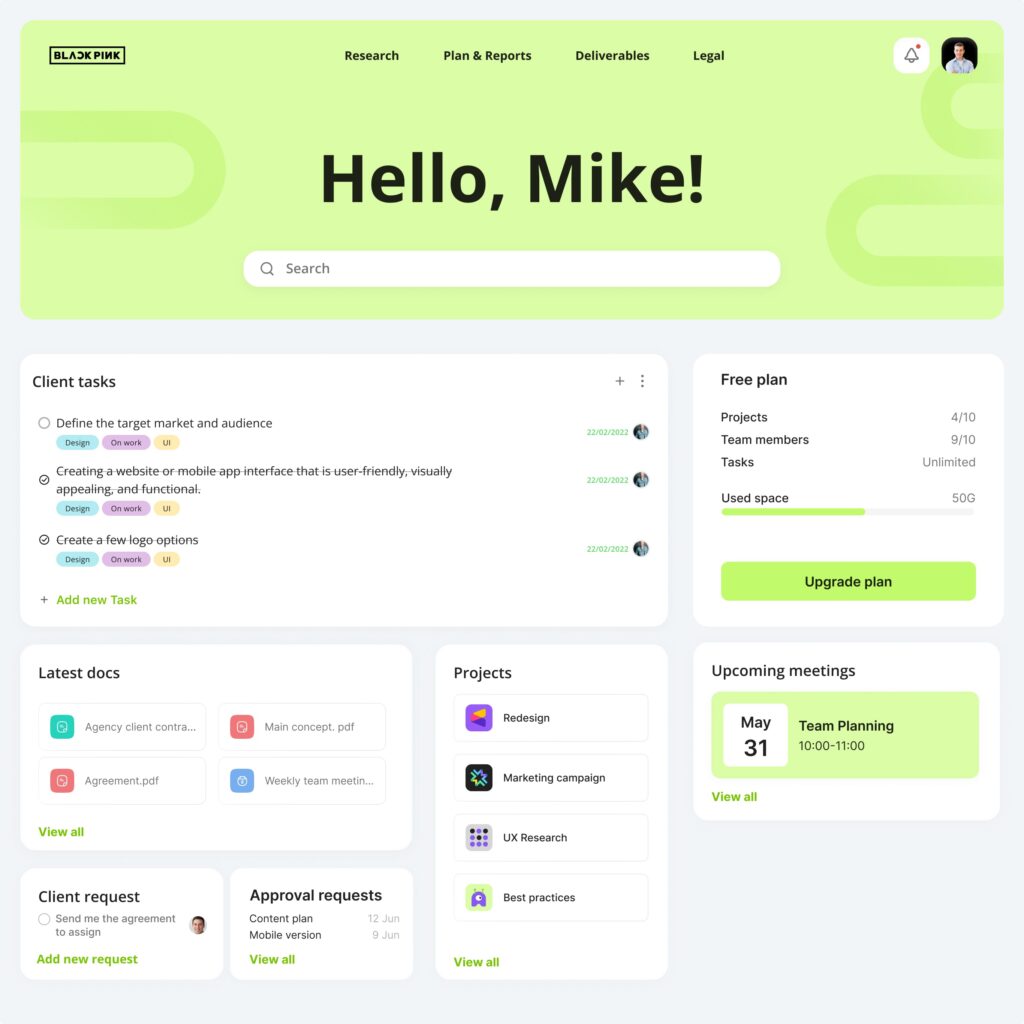 Nimbus is a B2B customer portal that helps businesses collaborate with clients and their customers by providing a centralized location for managing projects, tasks, and communication. Nimbus is nothing short of a smart workspace that streamlines workflows and simplifies communication.
An example of a company using Nimbus is Leadable. The B2B client portal helps Leadable improve feedback gathering, in-house workforce communication, and project management.
Leadable created a centralized repository in Nimbus to store project-related information such as contact details, client preferences, and status updates. This provides them an edge over other consumer product companies in their niche.
They also use Nimbus to create checklists, set reminders, assign tasks and notify of deadlines.
Standout features: customizable branding, task management, file sharing, Nimbus Clipper, and more. You can easily integrate it with the existing technology stack (Trello, Slack, Dropbox, Google Drive) and customize its user interface.
2. Zendesk Support Portal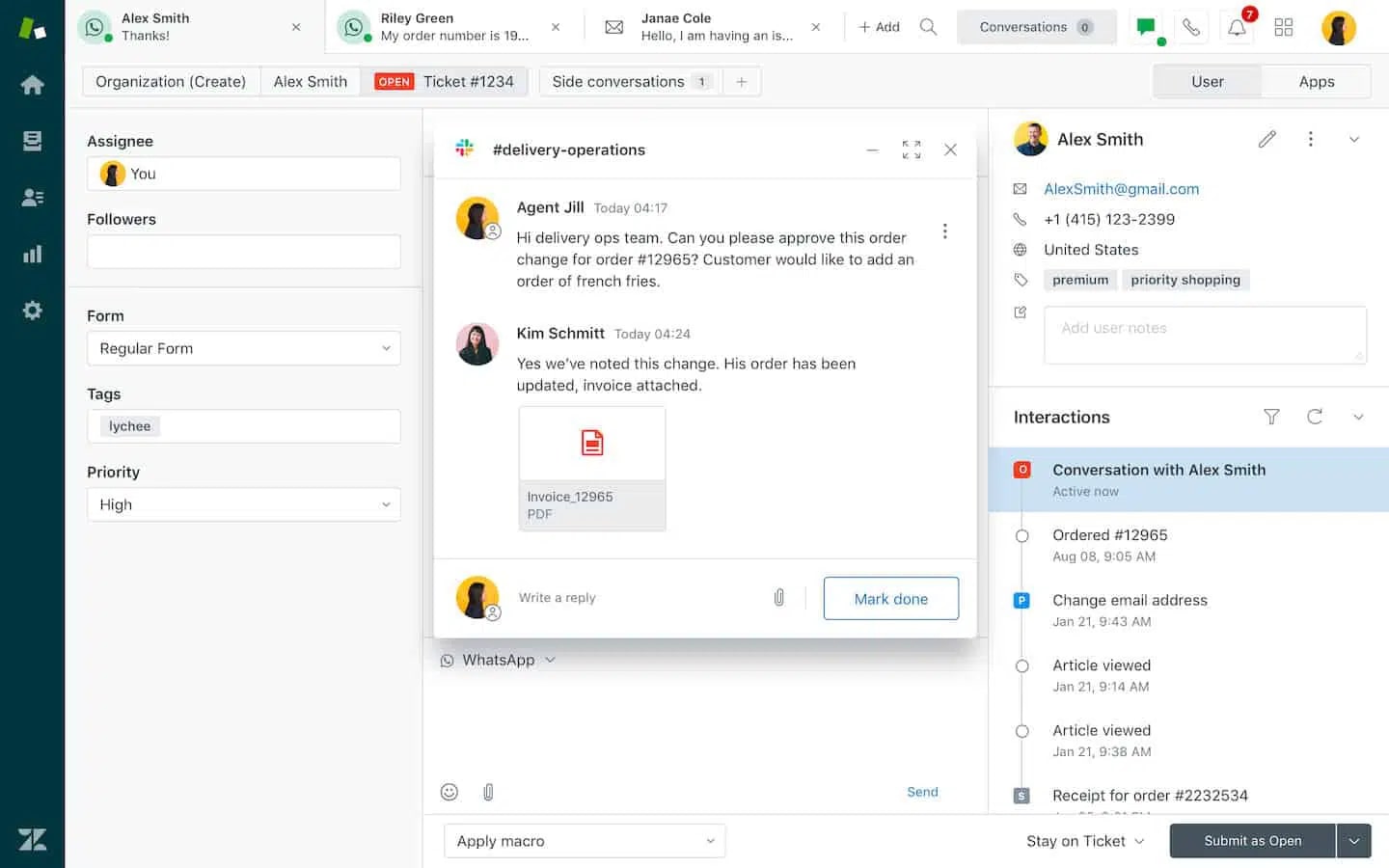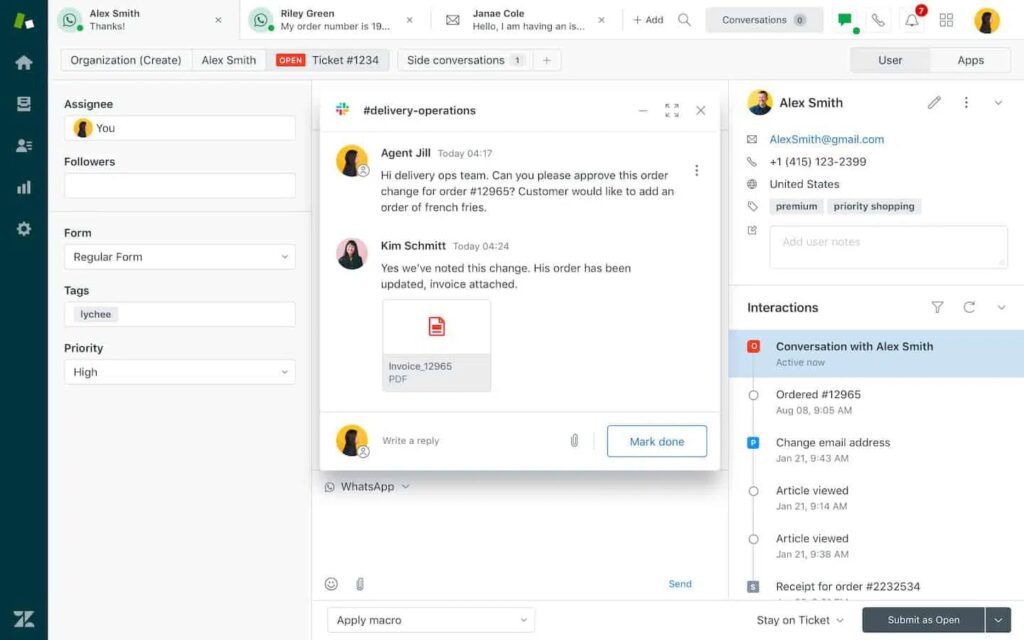 Zendesk is a customer service and support software with a robust B2B customer portal. The portal allows clients to log in and access support tickets, view inquiries status, and communicate with support staff.
The platform also gives clients access to forums, answers to frequently asked questions, and community discussions related to queries.
An example of a company using this B2B customer portal is AirBnB, which uses it to provide hosts with a platform for communicating with the AirBnB support team members.
Standout features: customizable offerings for anyone who wants a branded customer portal. Multi-channel support, ticket management, and analytics.
3. Salesforce B2b Customer Portal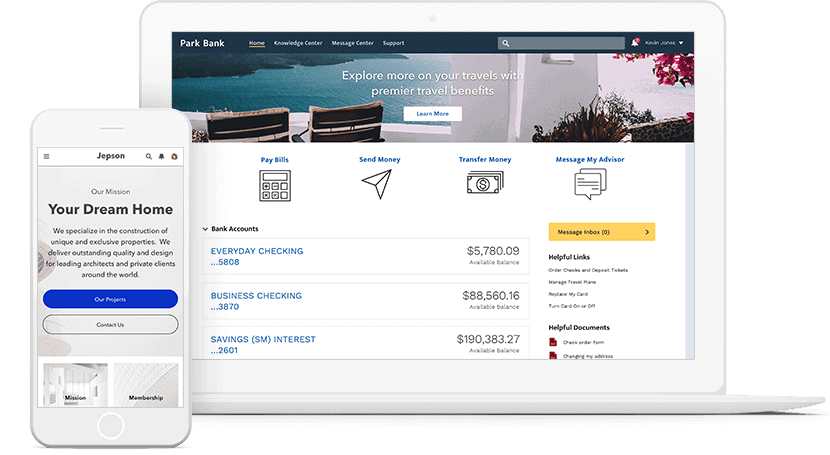 This client platform provides businesses with a self-service portal to troubleshoot issues. They can also use the platform to track orders and communicate with clients. As with Nimbus, you can customize the portal and brand it to match your business's site.
An example of an enterprise using this tool is Mulesoft, a software integrations technology solutions provider that uses Salesforce to provide access to training materials, knowledge base and support resources.
Standout features: Integration with Salesforce CRM, case management, and customizability.
4. SAP Ariba Supplier Network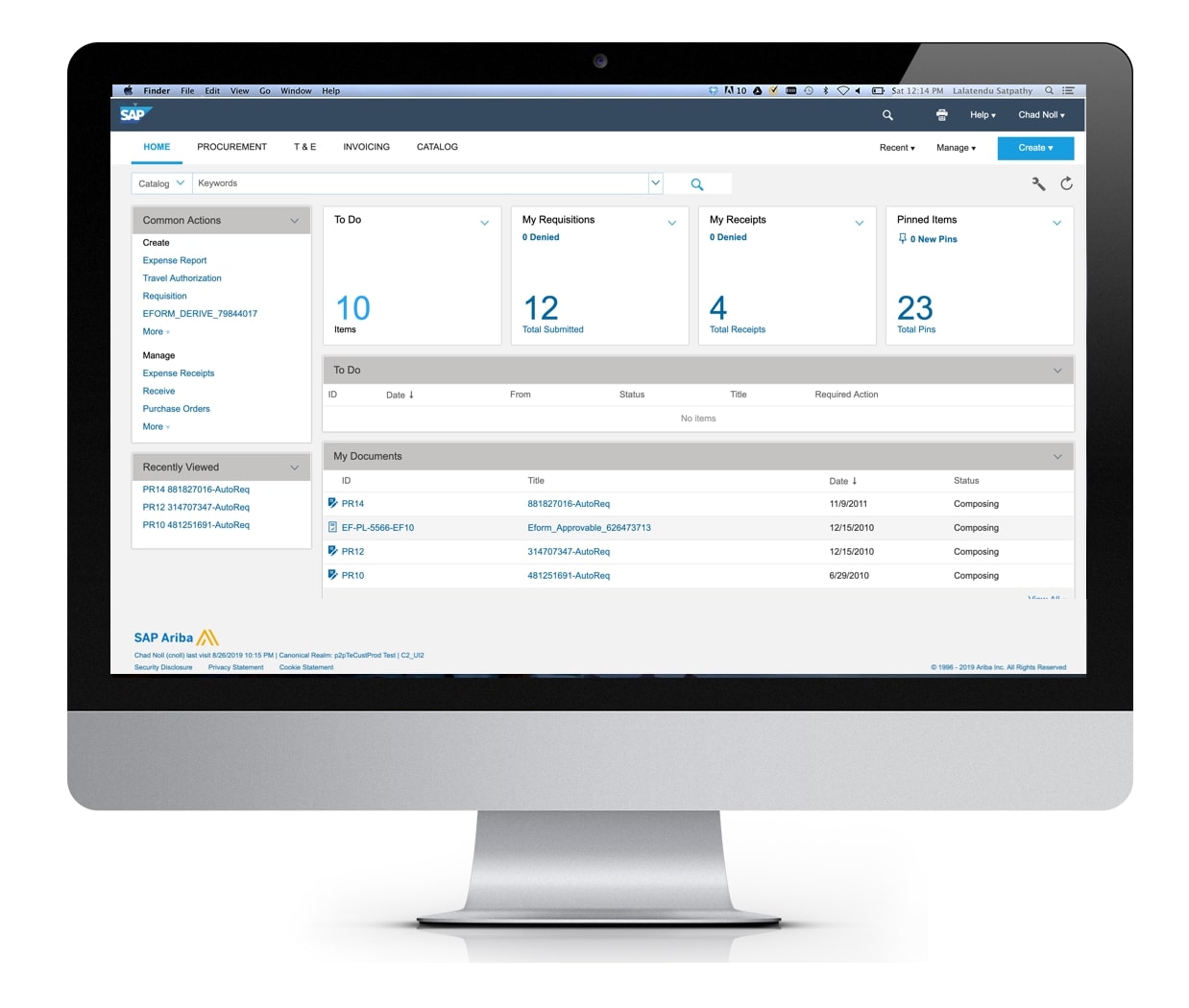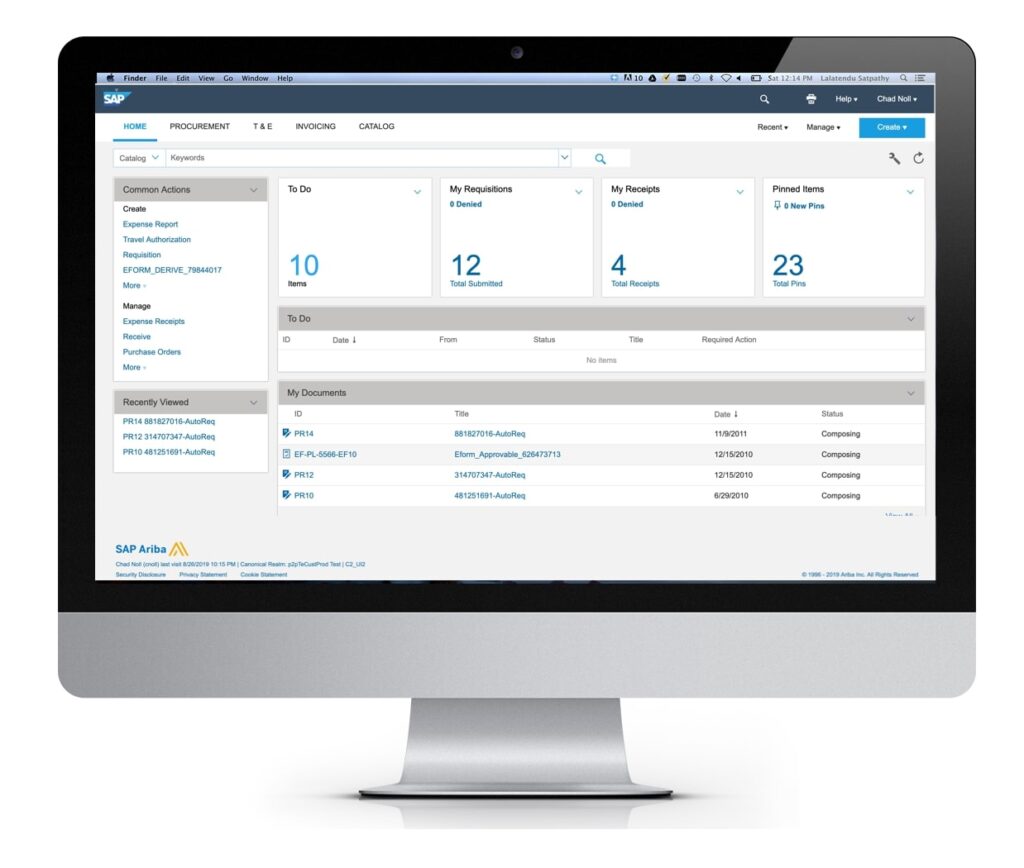 SAP Ariba is a customer portal for business-to-business service and product providers to manage procurement processes by connecting them with a network of suppliers. This portal is customizable, and you can integrate it with your company's back-end systems for a more personalized impact.
Nestle uses SAP Ariba Supplier Network to oversee its procurement processes and to request product samples. Nestle integrated the portal with its enterprise resource planning system, allowing the company to streamline its workflows and reduce labor costs. SAP is a popular tool among manufacturing and CPG companies.
Standout features: Electronic invoicing, accurate product description, supplier network, and contract management.
5. Microsoft Dynamic 365 Self-Service Portal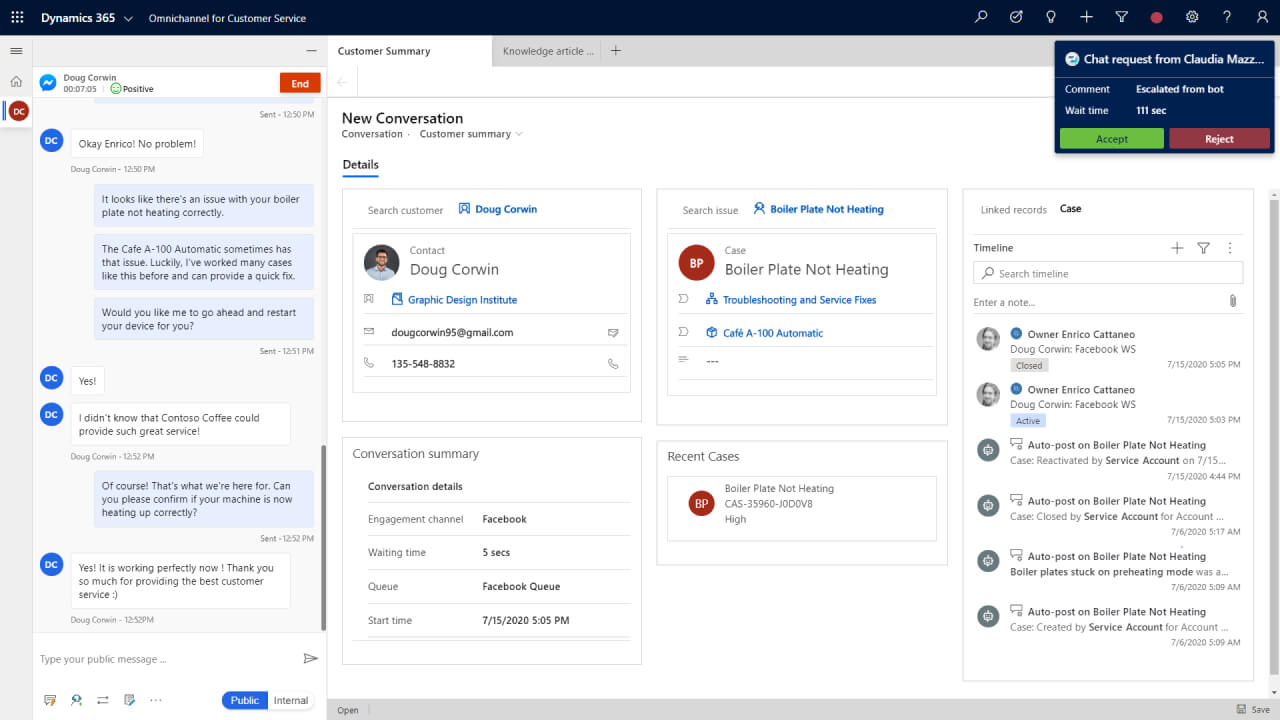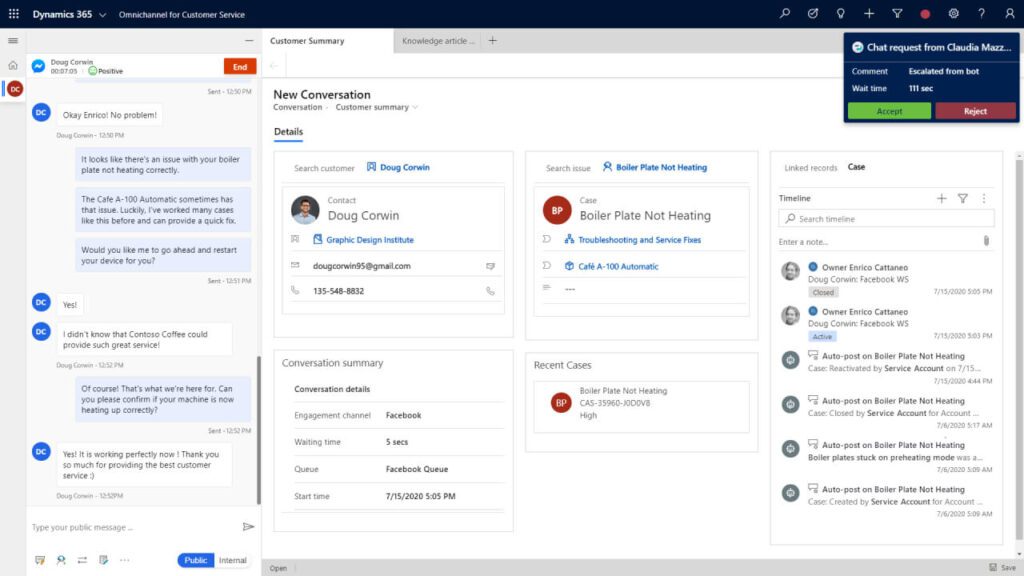 This portal ensures that businesses provide customers with self-service access to their accounts for profile changes, making and tracking orders, accessing product information, and viewing support resources.
Rolls-Royce uses the Microsoft Dynamics 365 customer portal to offer its clients access to product information and an avenue for issuing support requests and requesting technical support.
It also helps Rolls Royce offer advisory and implementation services to users throughout the supply chain. The company provides motor dealers with personalized support by integrating into Rolls-Royce's CRM,
Standout features: Case management, self-service access, and integration with CRM.
6. HubSpot Partner Portal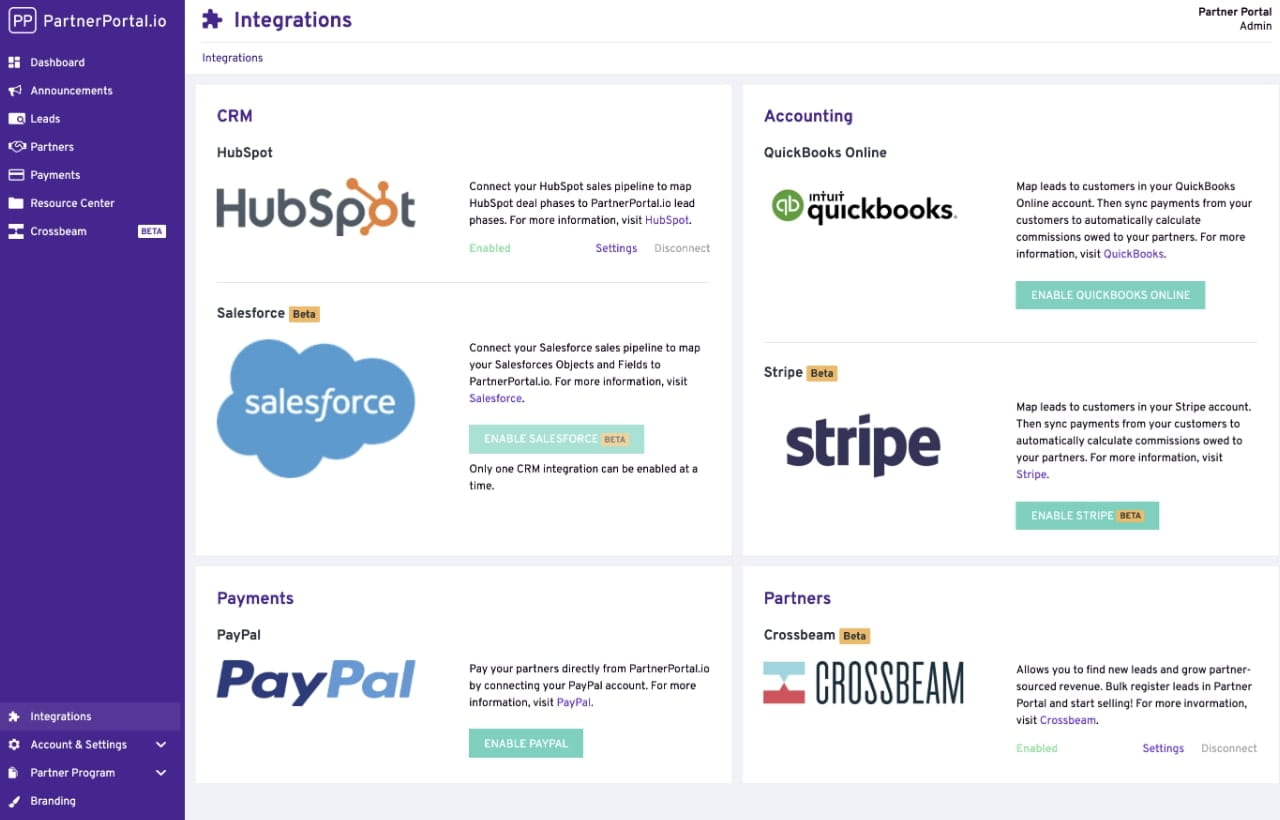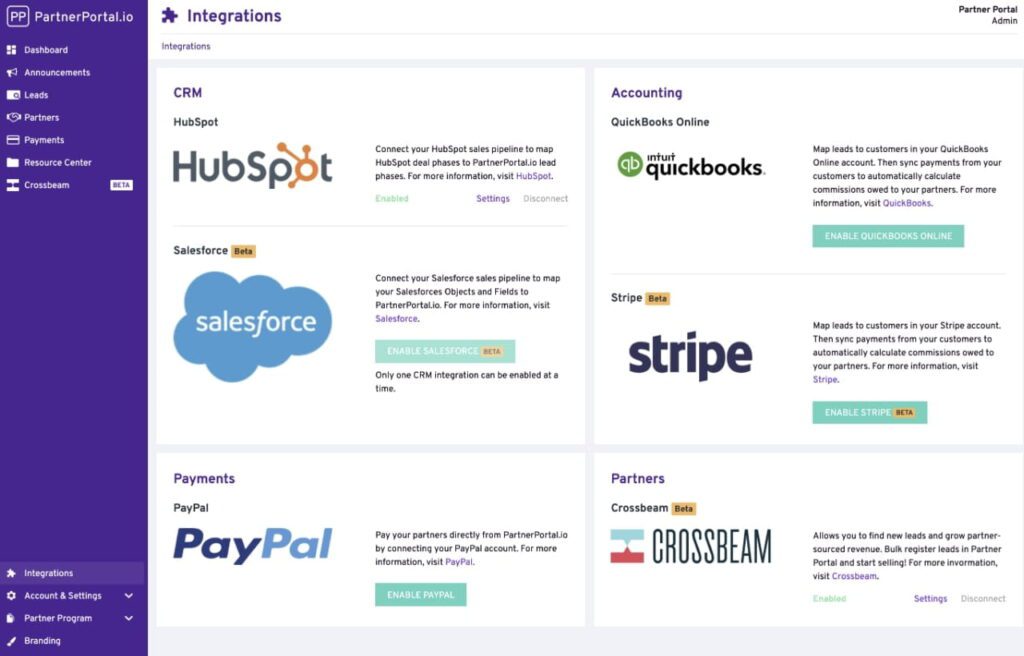 The HubSpot partner portal is designed for businesses in HubSpot sales. It provides them with a channel for feedback and customer service.
IMPACT, a digital marketing firm uses the platform to manage its partnership with HubSpot and access resources to support clients' marketing efforts.
Standout features: Deal registration, partner resources, and integration with Hubspot.
Which is Best?
There's no doubt that all B2B client software systems mentioned here can enable revenue growth.
It's also worth noting that each B2B portal listed above has its unique benefits and features. As such, the best for your business depends on specific needs and goals.
That said, Nimbus has a seamless onboarding process, provides easy access to customer resources, and includes customizable widgets. It also has many account management functions you can use without strong technical expertise. Its ability to satisfy both consumer product companies and business suppliers makes it stand out.
Ready to take your B2B business to the next level? Try Nimbus – the top choice for both consumer product companies and business suppliers.
Take Your B2B Business to the Next Level with Nimbus Platform!
Check out the Nimbus Facebook page to get the latest news and updates!
Disclaimer
Parties other than Nimbus Platform™ may provide products, services, recommendations, or views on the Nimbus Platform™ site ("Third Party Materials"). Nimbus Platform™ is not responsible for examining or evaluating such Third Party Materials, and does not provide any warranties relating to the Third Party Materials. Links to such Third Party Materials are for your convenience and do not constitute an endorsement of such Third Party Materials.
Next post
SuperOkay Client Portals & Its Top 5 Alternatives You Should Know