Top 6 OneHub Alternatives: Find the Perfect Fit Today
Check out the best alternative for your collaboration
See now
When it comes to running a business, Onehub seems to be a perfect choice. It is one of many client portals like Copilot and others. It is called "the better way to store and share all of your business files in the cloud in a safe way." Because of its efficiency and dependability, Onehub has been trusted by some of the most well-known multinational companies in the market. According to Fortune business research, the global cloud storage market is expected to grow 24% by 2029. That is why we can see a high demand on file storage and sharing services today. However, Onehub, just like Copilot, may not be suitable for every business.
There are several good Onehub alternatives that provide the same set of features. It's not easy to pick the finest substitute out of so many. We are here, though, to introduce you to a list of apps that should work for you. We've also included descriptions, prices and features.
If you want to learn about significant Onehub competitors, except Copilot, this article is for you. Let's see which program or service will best serve the needs of your business.
Nimbus Platform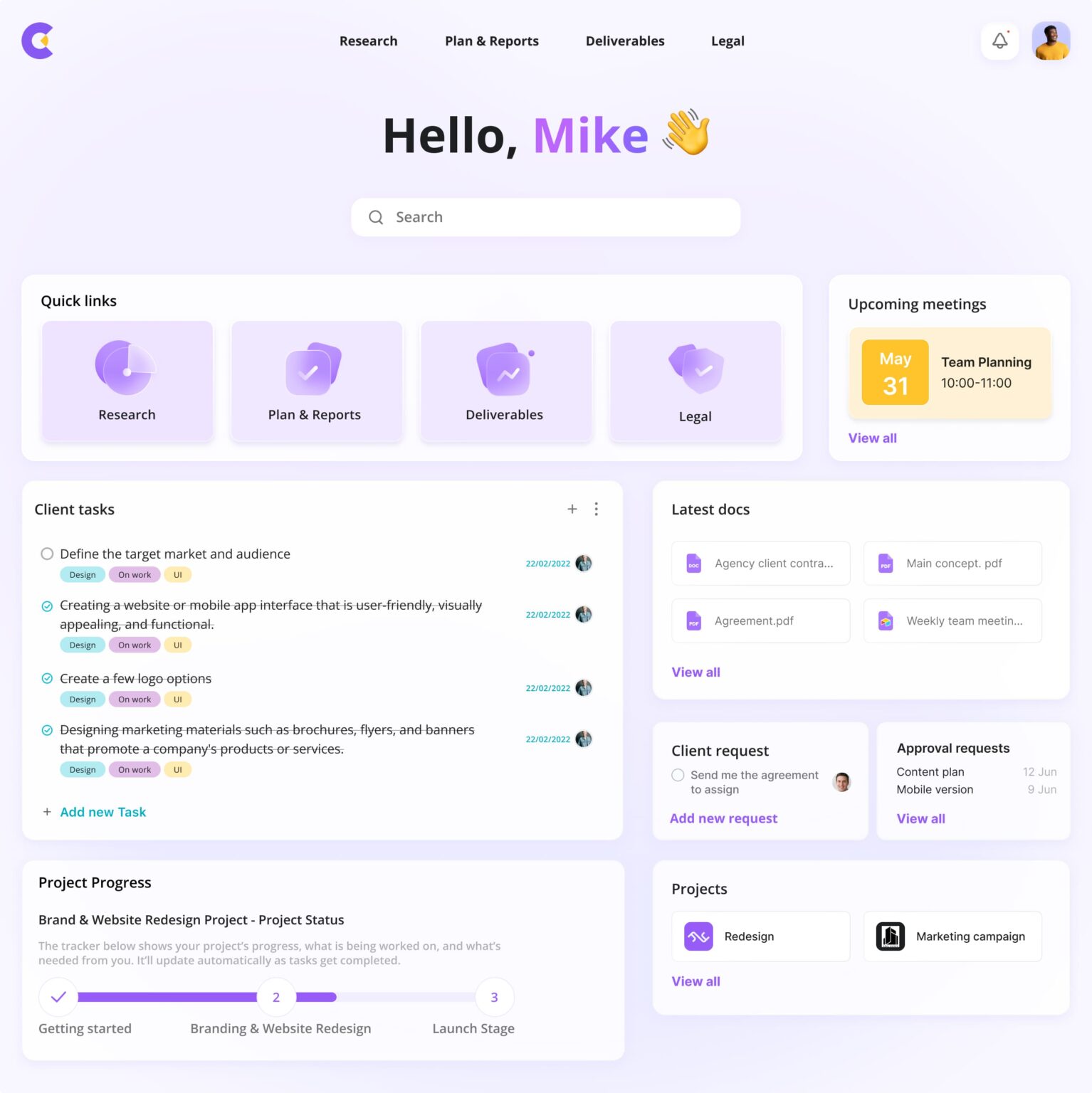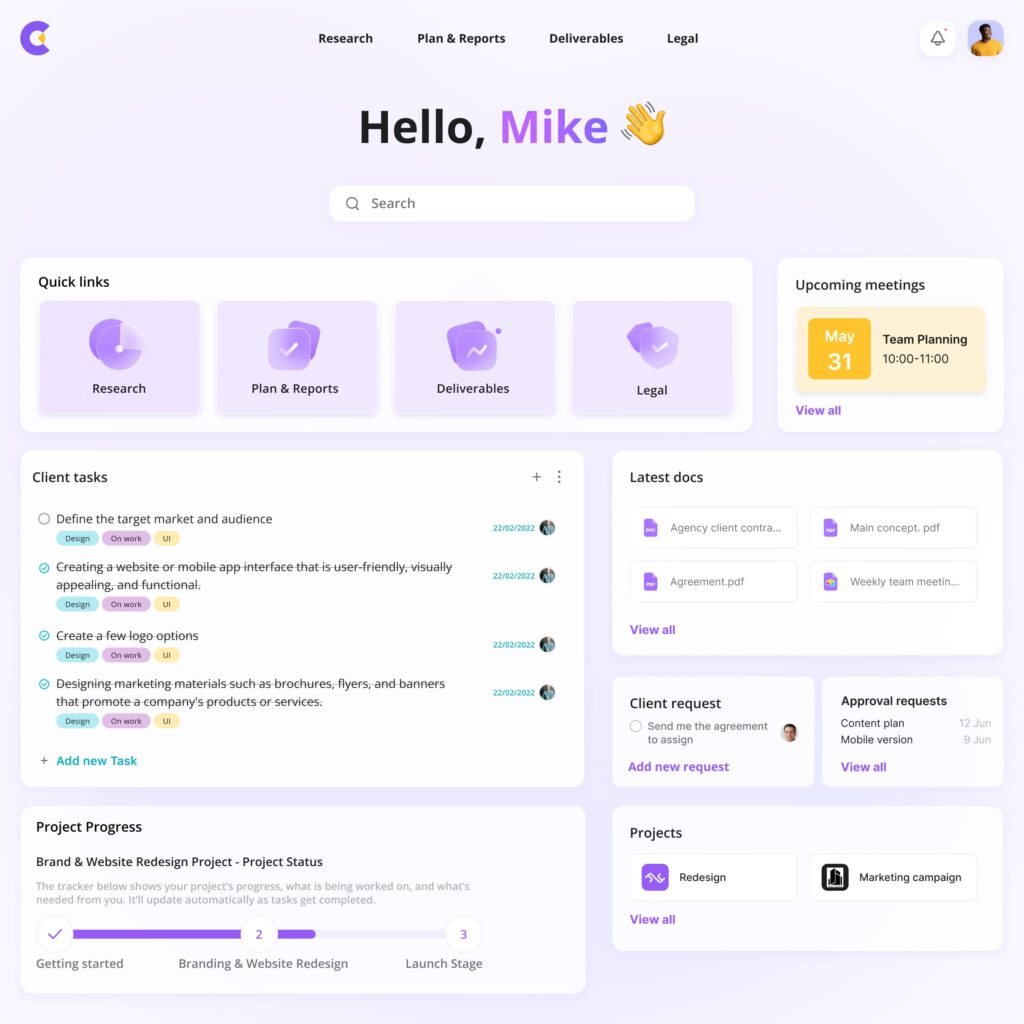 Compared to Copilot, Nimbus Platform stands out from the Onehub competitors list for its business solutions that make it easier for team members to work together.
For effective teamwork and project management, Nimbus offers Portals. It's a perfect tool to collaborate with your clients in a clear and simple way. Once you create a new portal, you can easily add all the necessary files and pages you want to share with your client. All information updates automatically, so the client will be able to check on it anytime.
Unlike Copilot, Nimbus Platform is proud of how user-friendly it is. Its easy-to-use design ensures your team can start using it immediately, reducing downtime and increasing productivity.
Key features
Nimbus Portals. Keep all important files, links and updates of your work in one customer portal for more comfortable communication with clients. Unlike Copilot, it has one-link access and ready-to-use themes so as not to overwhelm the client with a new system.
Super Documents. It's like a Lego set—except on pages. You can add different blocks of information (for example, text, integrate video, YouTube videos and documents). It's user-friendly and works with most popular gadgets.
Structuring information. There is a system of folders, subfolders and tags for organizing your data that Copilot can not offer you. Fits excellently for individuals, small groups or large corporations.
Fast access to your information. You can easily share information with just one link, without compromising security.
Public Pages. You can share your pages and files with this feature.
Complete privacy. Use 2-step verification, passcode for mobile clients, passwords and server-side backups to protect information that belongs to you alone.
Visual customization. Link Nimbus Platform to your domain, replace Nimbus Platform logo with your own, add your company branding banners to make Nimbus part of your brand and remove any mention of it at the same time. A great feature, which is not available when using Copilot.
Collaboration tools. Withchats, tasks, comments, etc., you can effectively communicate and give feedback with teams and clients.
Pricing
Free
Plus – $9/user/month
Team – $12/user/month
Business – Contact sales for pricing
Dropbox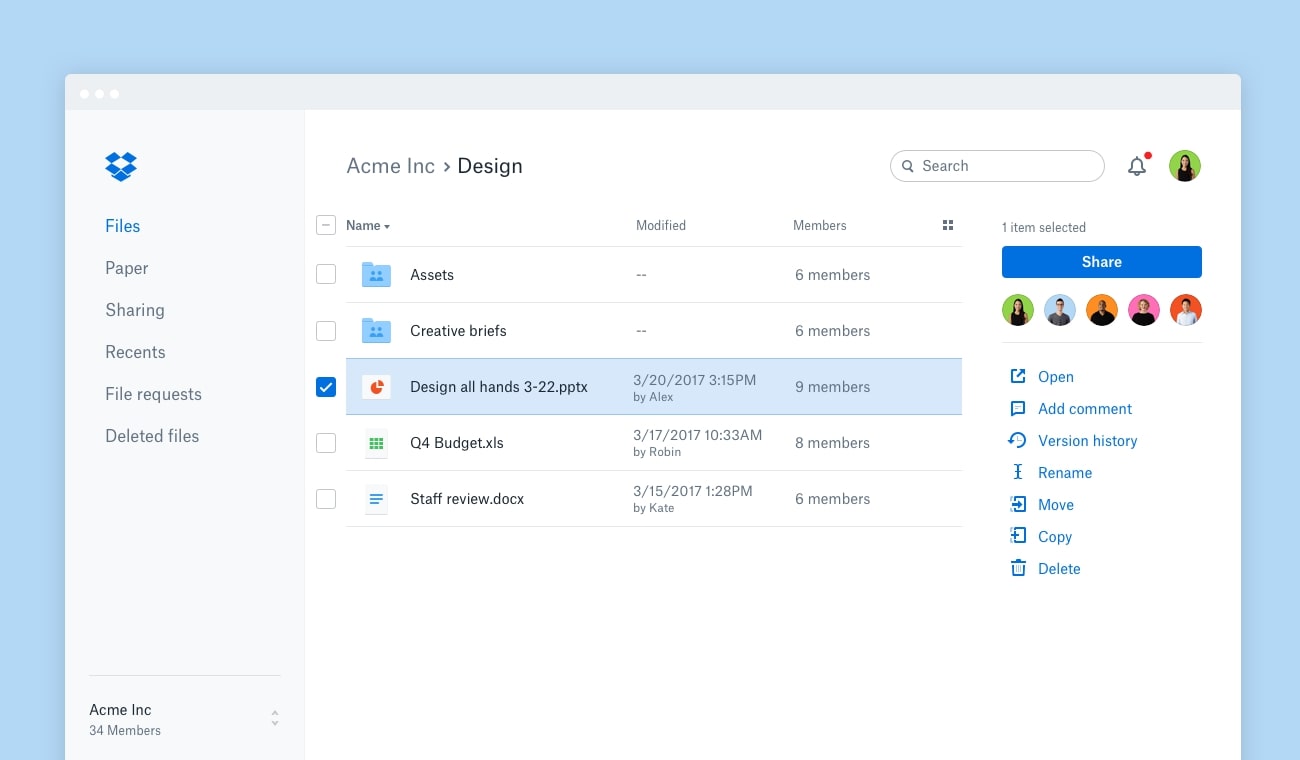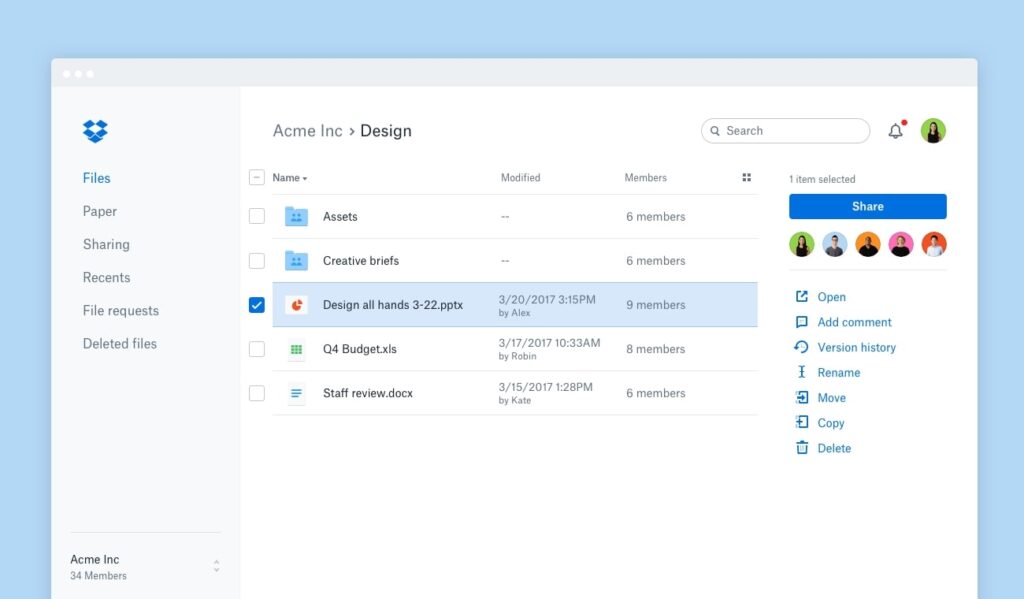 One of the Onehub competitors' replacement options is Dropbox Business. It is a cloud-based file-sharing and collaboration platform ideal for organizations of all sizes. It is more popular than Copilot as over 300,000 international businesses rely on Dropbox as their primary work location.
Key features
You can see and control team files, including how they sync.
Files of up to 100 GB can be sent quickly and efficiently to clients and partners.
Shared folders will be easier to manage with consistent naming, labeling and classification practices.
You can remove data from devices that have been lost or stolen so company files stay in the right hands, which Copilot can not offer for now.
The Insights dashboard lets you keep tabs on your team's productivity, see what gadgets are synced and examine your outbound sharing habits.
Admin controls help to build, share and keep your team in sync.
Protect your links with a password, turn off downloads or limit access to a specific time frame.
Pricing
Free trial available
Standard – $15/user/month
Advanced – $24/user/month
Enterprise – Contact sales for pricing
One Drive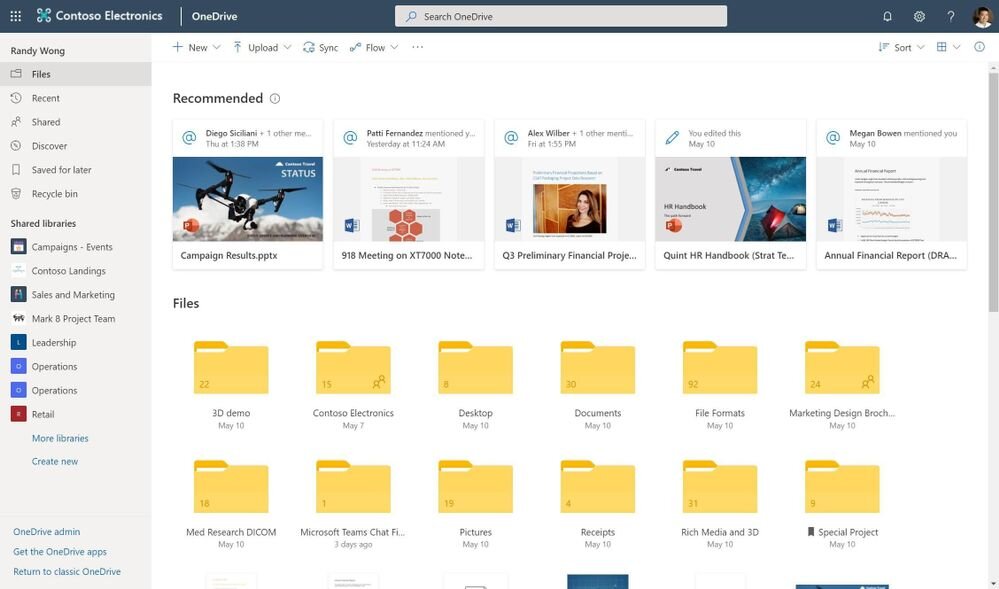 Similar to Onehub or Copilot, Microsoft's OneDrive for Business is included with Office 365 and SharePoint. This is one of the best Onehub alternatives for online data backup and file sharing. Members inside and outside your company can see, edit and collaborate on files.
Key features
Like Copilot and other mentioned apps, it is a wonderful option for online data backup.
Collaboration tools that facilitate the sharing of documents and other data.
Administrative document control.
Bringing data from a database or archive onto a system.
Pricing
Free trial for one month
Business Basic – $6/user/month
Business Standard – $12.50/user/month
Business Premium – $22/user/month
Apps for business – $8.25/user/month
Google Workspace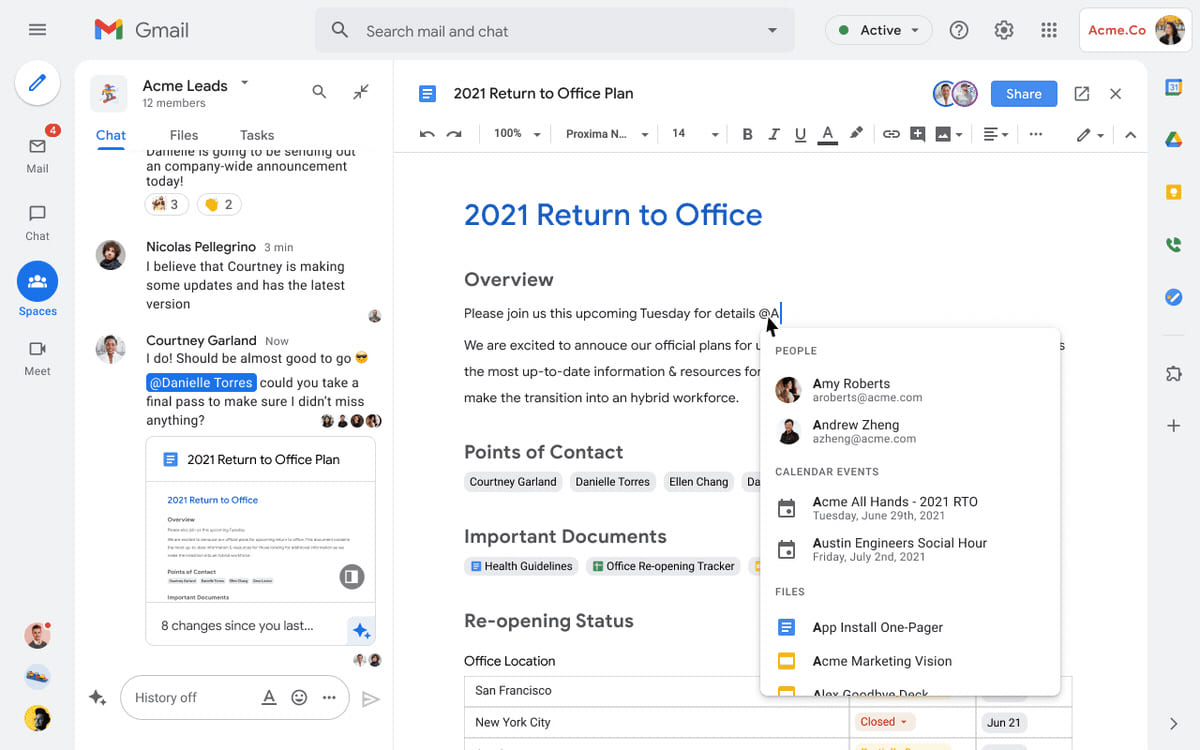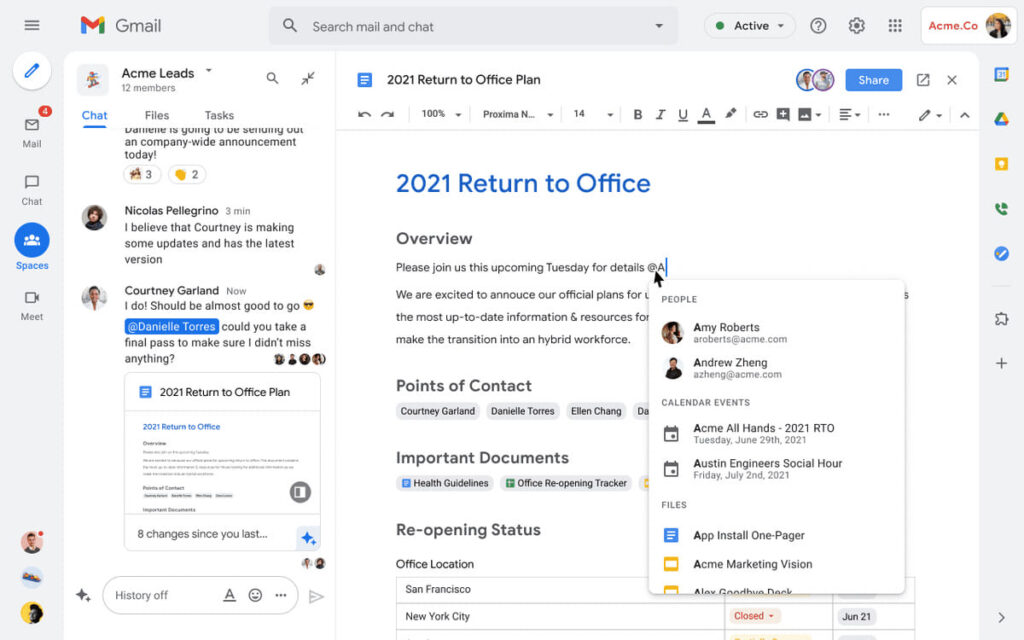 Google Workspace is one of the most significant Onehub competitors. However, it has a bit more interesting features compared to Onehub. It has versions for Windows, iOS and Android. With Google Workspace, groups of any size can easily communicate, share ideas and work together. It gives an opportunity to always stay connected with your partners and clients.
Key features
Check availability using shared calendars and get an email reminder sent automatically (there is no such feature when you use Copilot).
Many users can work on documents, spreadsheets and presentations simultaneously, with all edits being saved in real time.
With Drive, everyone has access to any shared file's most recent version.
2-step verification and single-sign-on can help keep your company's data safe, and use endpoint management to keep your data safe if a device is lost or an employee leaves.
Pricing
Free trial for 14 days
Business Starter – $6/user/month
Business Standard – $12/user/month
Business Plus – $18/user/month
Enterprise – Contact sales for pricing
Read more posts on this topic:
Box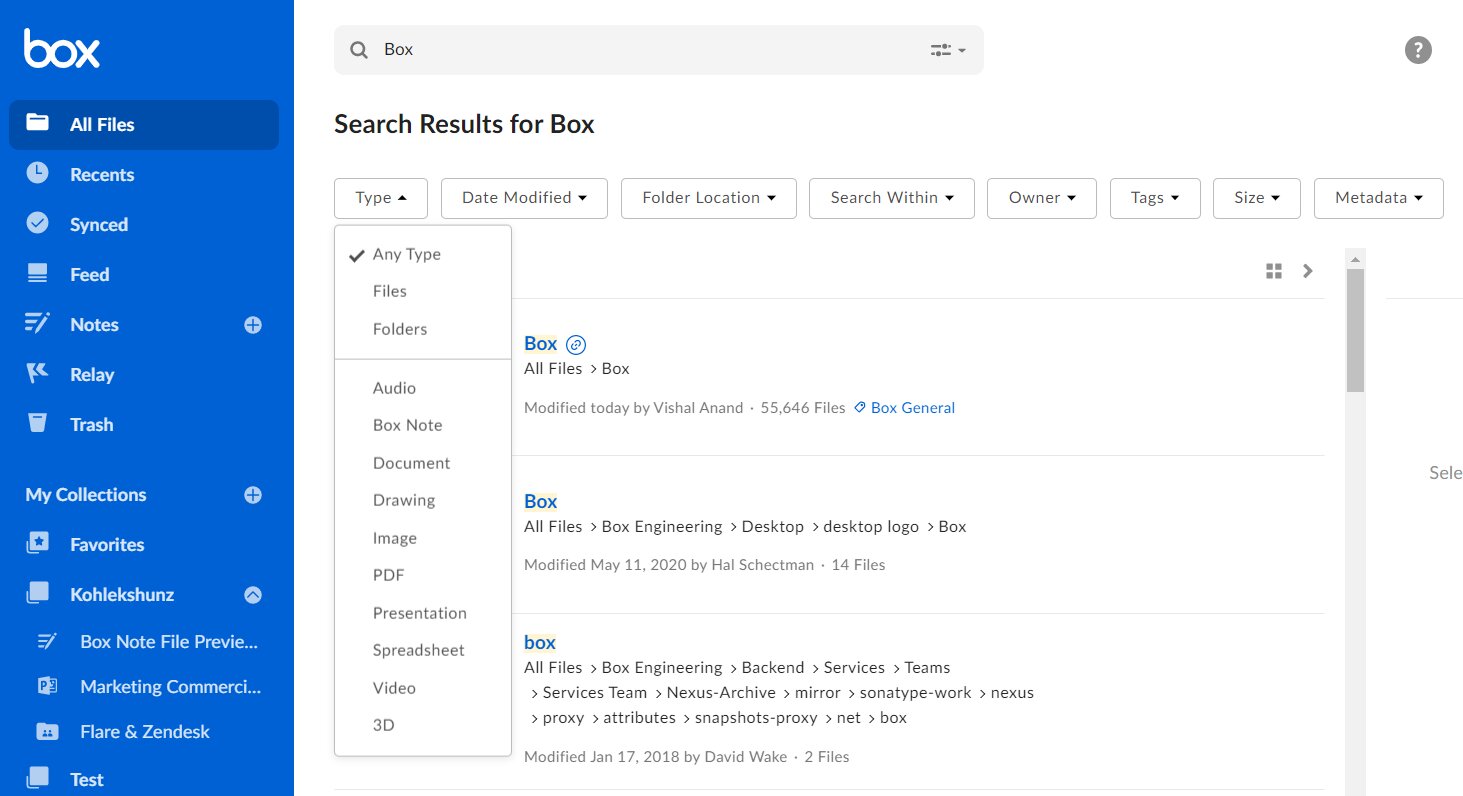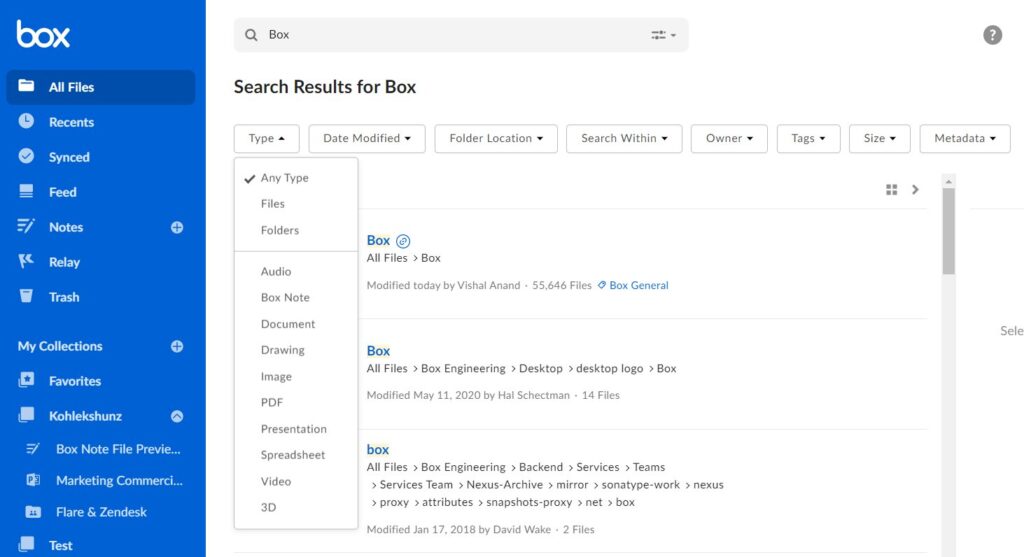 Box is a content management system designed to improve productivity and serve as one of the top OneHub alternatives. No matter how complicated company workflows or compliance needs are, Box will make it easier for your employees to work together on files and share them with clients. Among other programs like Onehub and Copilot, Box has been recognized as a leader by the most prominent industry analysis firms and is used by over 100,000 of the world's most prestigious organizations.
Key features
Transfer data and work on a single project together.
Use pre-made templates for your note-taking and scheduling needs.
You can use a computer browser or a mobile app to gain access.
Significant data loss prevention tools.
Track the activity in the upper tiers.
It has the ability to sync with Google Apps and Office 365, as Copilot does.
Supports 1,400 more software programs.
Pricing
Free trial for 14 days
Business – $20/user/month
Business Plus – $33/user/month
Enterprise – $46/user/month
Enterprise Plus – Contact sales for pricing
ShareFile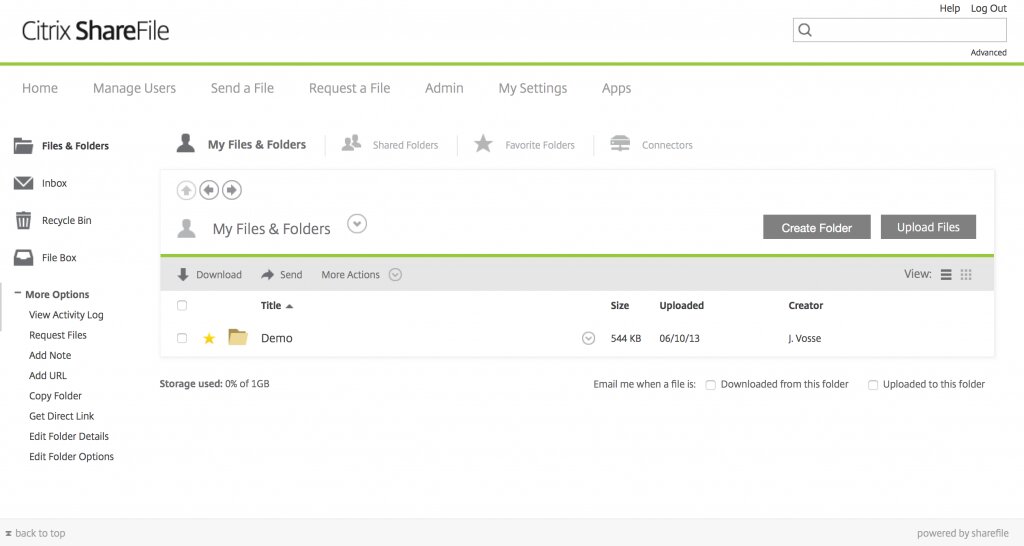 ShareFile, similar to other Onehub competitors, allows you to create a custom-branded, password-protected space to exchange business files with clients easily and securely. Whether you need to send large files, conduct a secure file transfer or just require a collaboration space where project-related files can be posted, ShareFile will be more reliable than Copilot.
Features
With only a few mouse clicks using Sharefile, you may gain access to and share any file or document.
With cloud storage and an email plugin, sending huge files without clogging up inboxes is easier.
ShareFile protects emails in transit and at rest by bank-level encryption, safeguarding sensitive information.
Users can access their files from any platform with the help of ShareFile's centralized, encrypted hub.
ShareFile's flexible workflows automate the gathering of approvals, comments and other document-centric activities under your direct control, while Copilot does not have this option.
Enables simultaneous changes to several versions of a document.
Pricing
Free trials are available for all plans
Standard Plan: $55/month (billed monthly) or $50/month (billed annually)
Advanced Plan: $88/month (billed monthly) or $80/month (billed annually)
Premium Plan: $138/month (billed monthly) or $125/month (billed annually)
Virtual Data Room: $375/month (billed monthly) or $338/month (billed annually)
Discover Nimbus Platform's Advantages as a Onehub Alternatives leader
You have looked into numerous apps that can be a suitable replacement for Onehub. One seems to be better than the rest of the alternatives: Nimbus Platform, which is already trusted by 1,000,000+ remote teams and professionals.
Discover Nimbus Platform's advantages as the best choice among Onehub alternatives for yourself. Get started with us today and enter a world of unprecedented efficiency, teamwork and data safety. Nimbus Platform serves as your trustworthy client portal delivering excellent service because your company deserves it.
It is now time to make the change. Put your trust in Nimbus Platform and watch your business soar.
Get expert opinion on choosing the best alternative for your business
Visit our Facebook Page for more articles and updates!
Disclaimer
Parties other than Nimbus Platform™ may provide products, services, recommendations, or views on Nimbus Platform™ site ("Third Party Materials"). Nimbus Platform™ is not responsible for examining or evaluating such Third Party Materials, and does not provide any warranties relating to the Third Party Materials. Links to such Third Party Materials are for your convenience and do not constitute an endorsement of such Third Party Materials.
Next post
Top 10 Customer and Client Database Software Solutions in 2023