Nimbus Note is ideal for creating everything from simple text documents to complex pages with tables, PDFs, and Google Docs. A convenient formatting panel helps you highlight important text and make pages more rich and versatile with the option to add pictures, videos, and embeds.
With our mobile app, you can work with pages anywhere, with access to the same functionality as desktop devices!
⬇️ Download: iPhone iPad Android
Collect all your ideas together with the Nimbus Note mobile app #
The mobile app gives quick access to creating different types of page so you don't ever lose your thoughts or inspiration. In Nimbus Note, you can create text, to-do, audio, photo and even video pages with just a few clicks.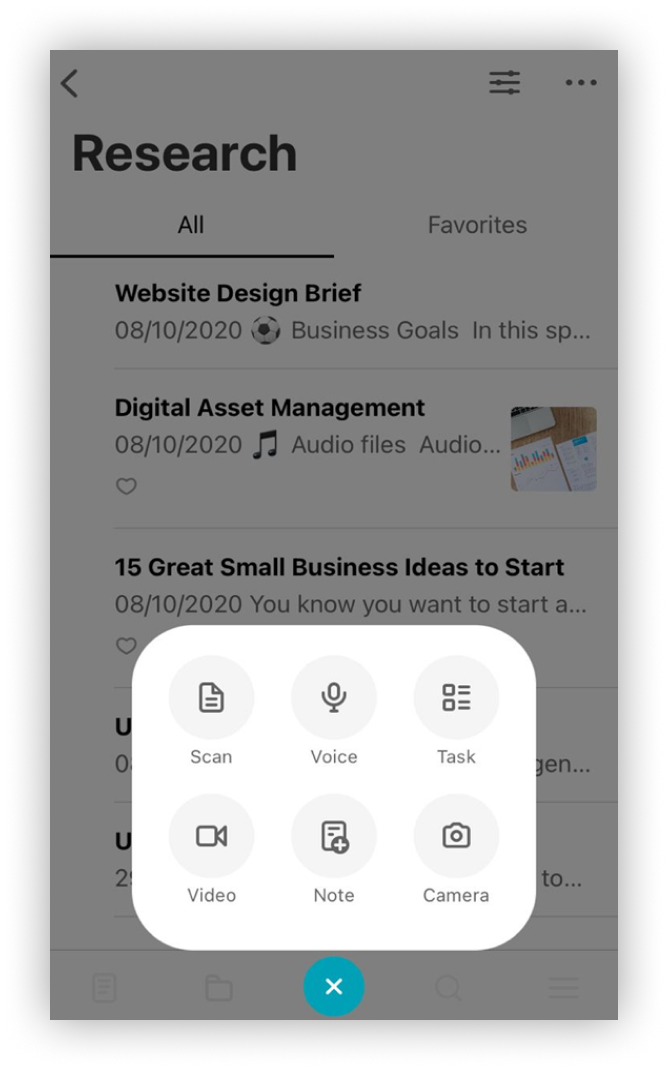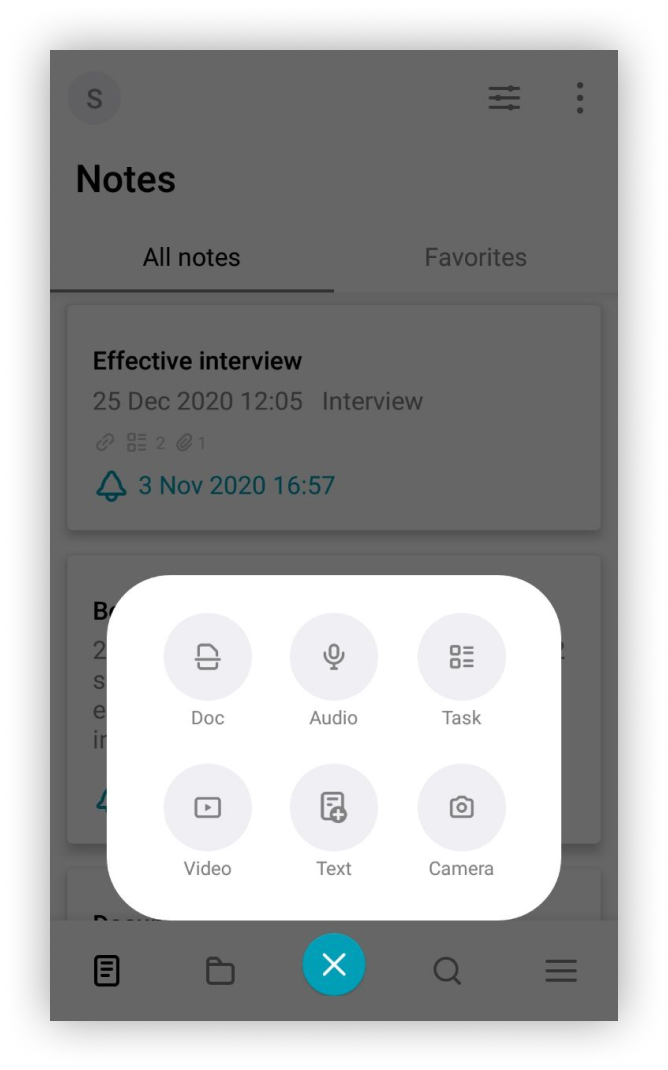 Use anytime and anywhere #
We've made Nimbus Note available on iPhone, iPad and Android devices so your use of the product is as convenient as possible. Create pages anywhere and anytime, no matter where you are or when you need it.
Easily structure your pages #
A distinctive feature Nimbus Note offers is the ability to create independent workspaces for different needs. For example, you can create one workspace for schoolwork and another for personal information. Each workspace will have its own list of pages, tags, folders and members— completely independent of other workspaces.
Create and delete workspaces, add members and differentiate their permissions in the mobile app. Easily navigate between personal and organization workspaces.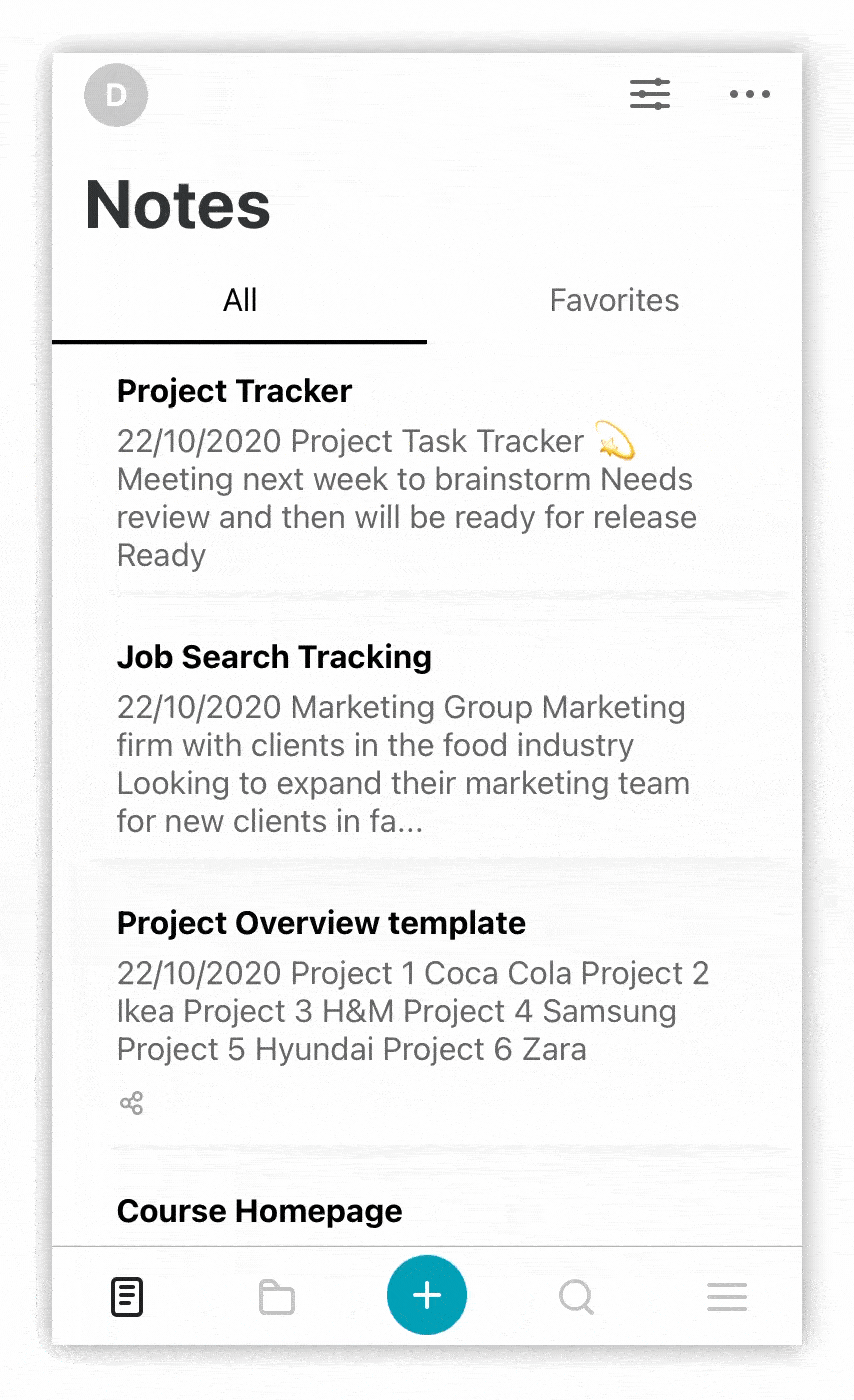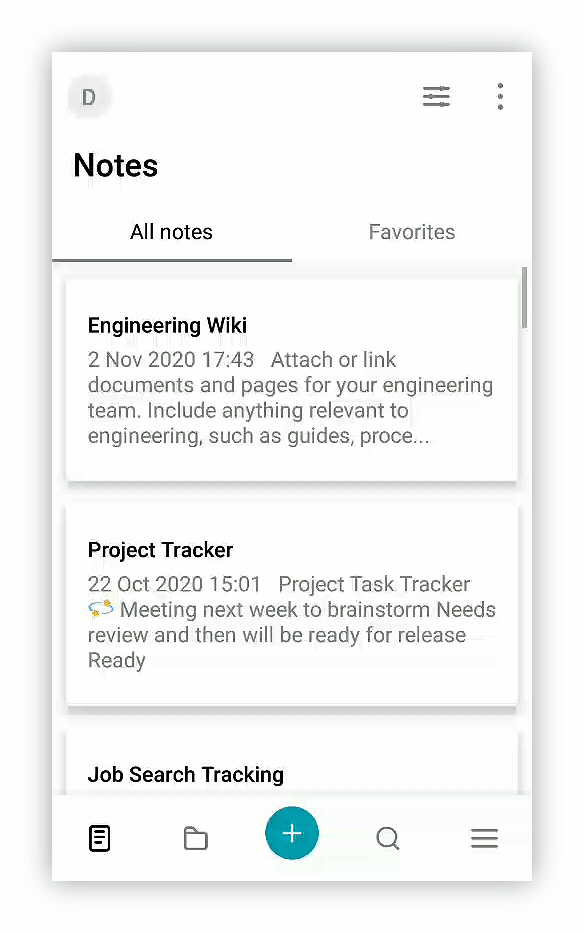 Organize your pages easily with folders #
In Nimbus Note, you have the ability to create an unlimited number of folders, as well as an infinite number of nested folders. Such structuring will help you build a catalog storage system, which is similar to a personal computer.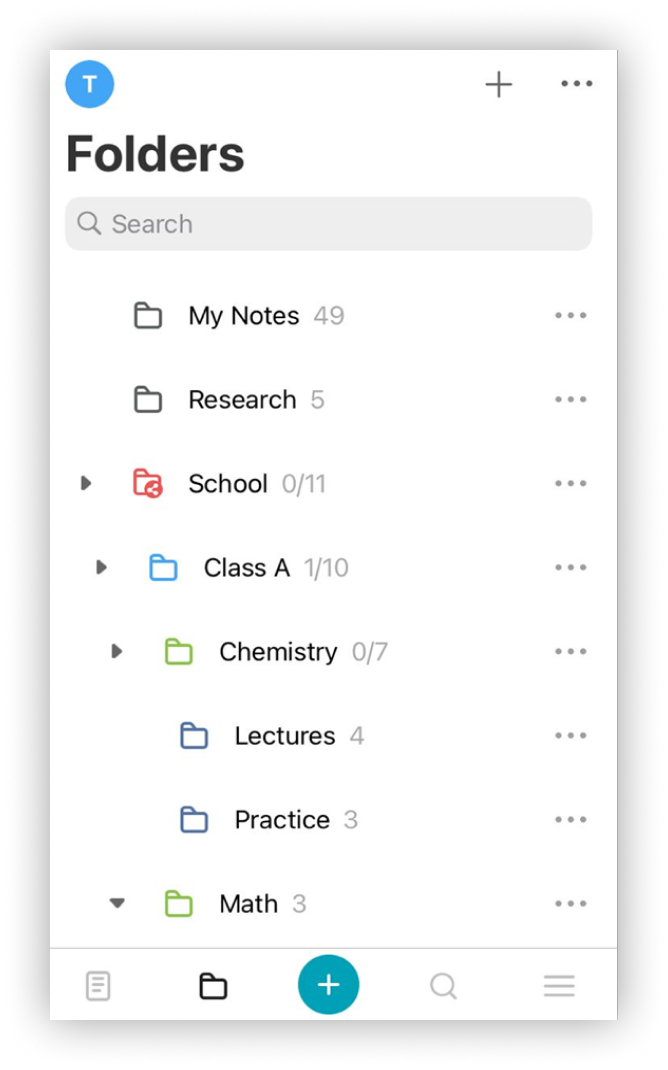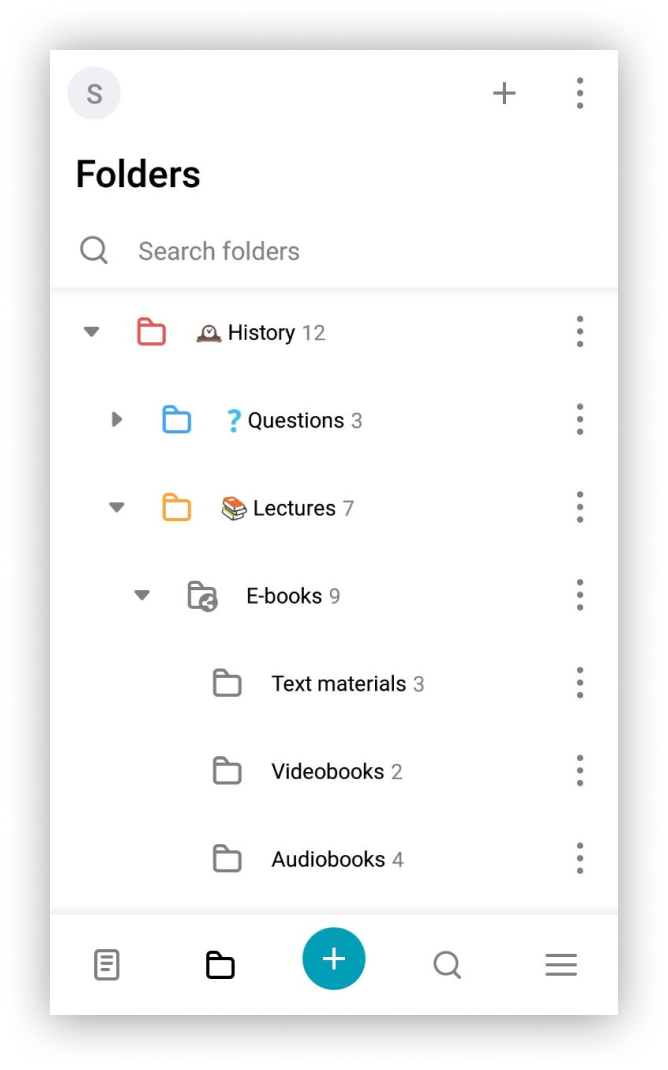 Add links to internal and external sources in your page #
Link pages to each other using mentions; create links to folders or workspaces within the page; and add internal links to direct to a paragraph or element inside a page. Insert links to external sources and open them directly in Nimbus.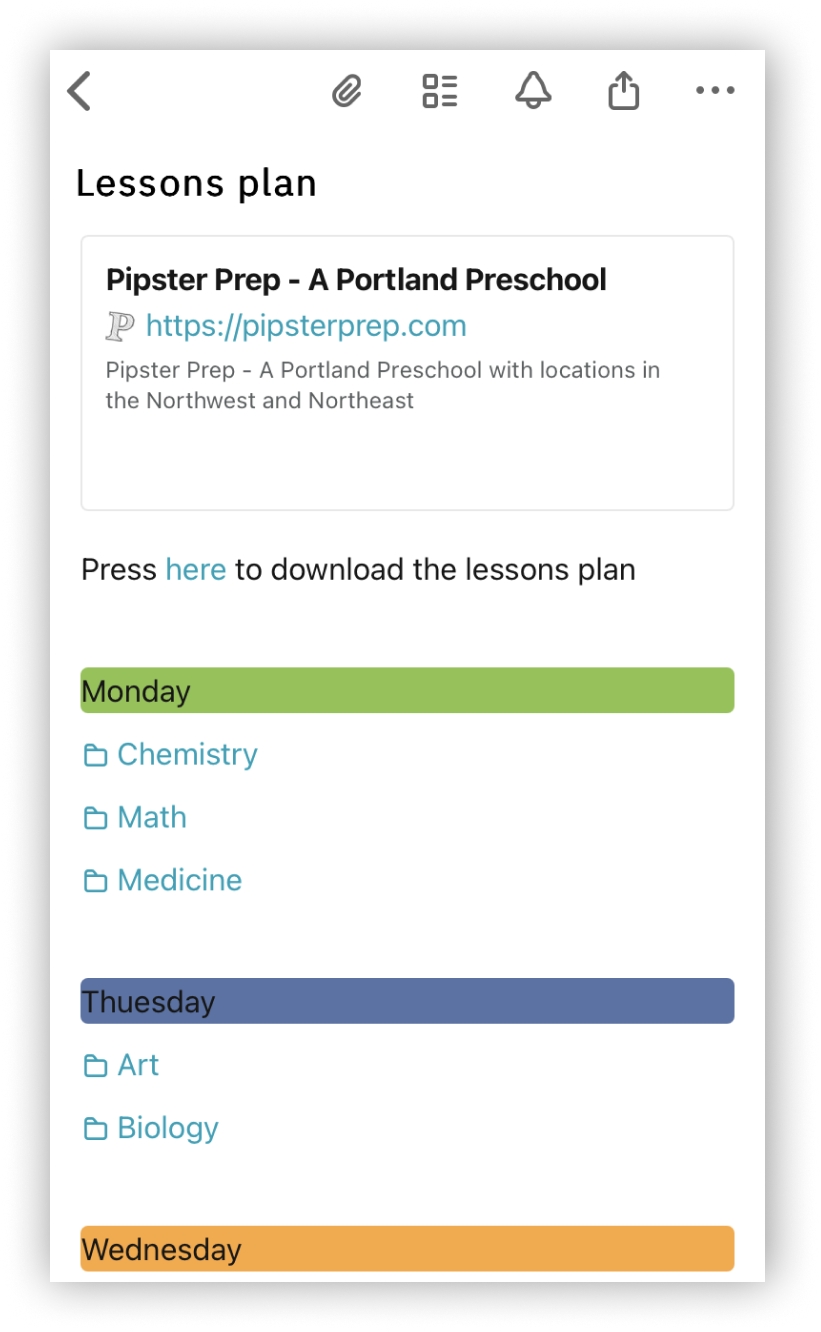 Use tags to quickly access pages #
You can add one or more tags to each page in Nimbus Note, which will help you find the page faster in your workspace, no matter which folders they're in. In addition, you can add a page to Favorites so that it can be accessed from any section of the application.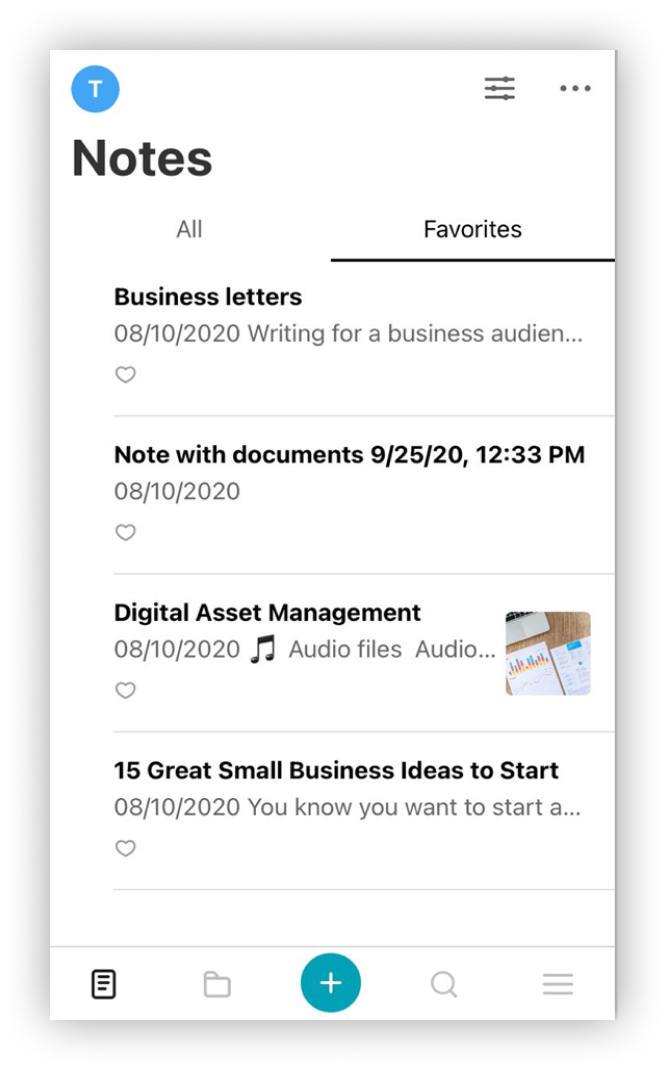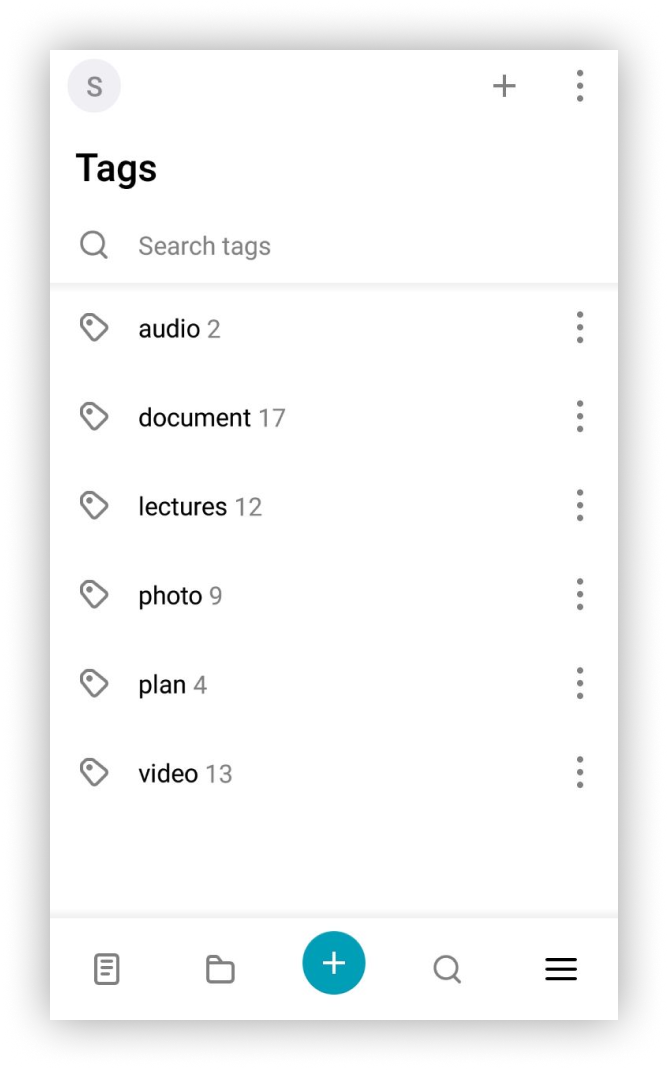 Work online or offline #
Internet connection is not needed to work on Nimbus Note mobile applications. Create your pages while offline and sync them later when you have access to the Internet.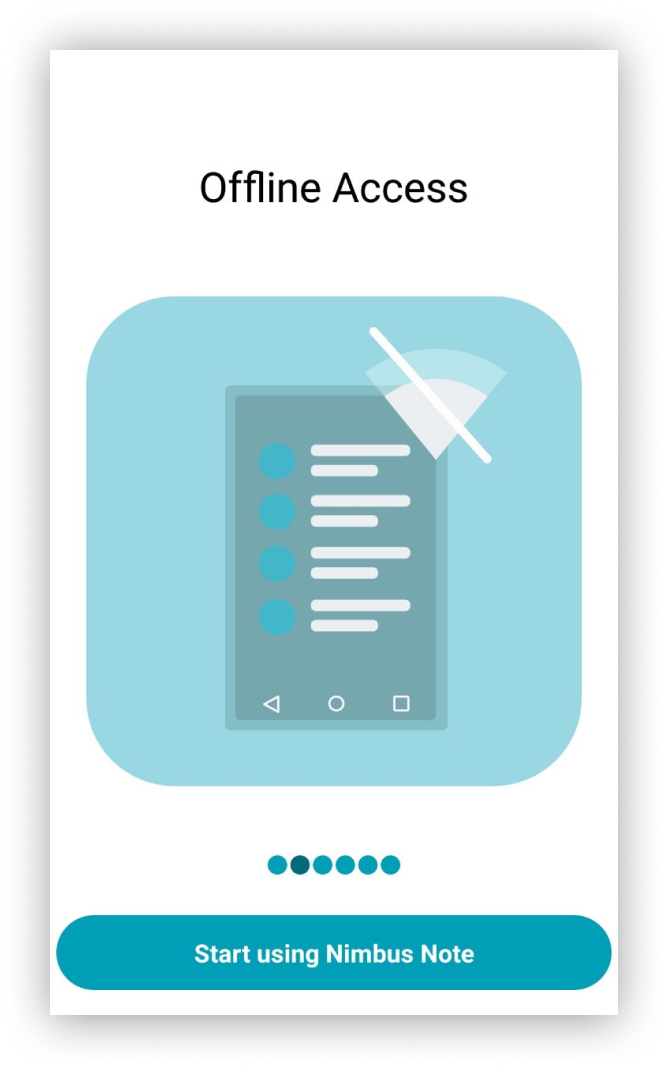 Comment the content of your pages #
You can comment on and discuss text blocks, images, files, tables, and so on. In the comments, you can use mentions that will notify other workspace participants. At the end of the discussion, you can mark the thread as resolved or delete it.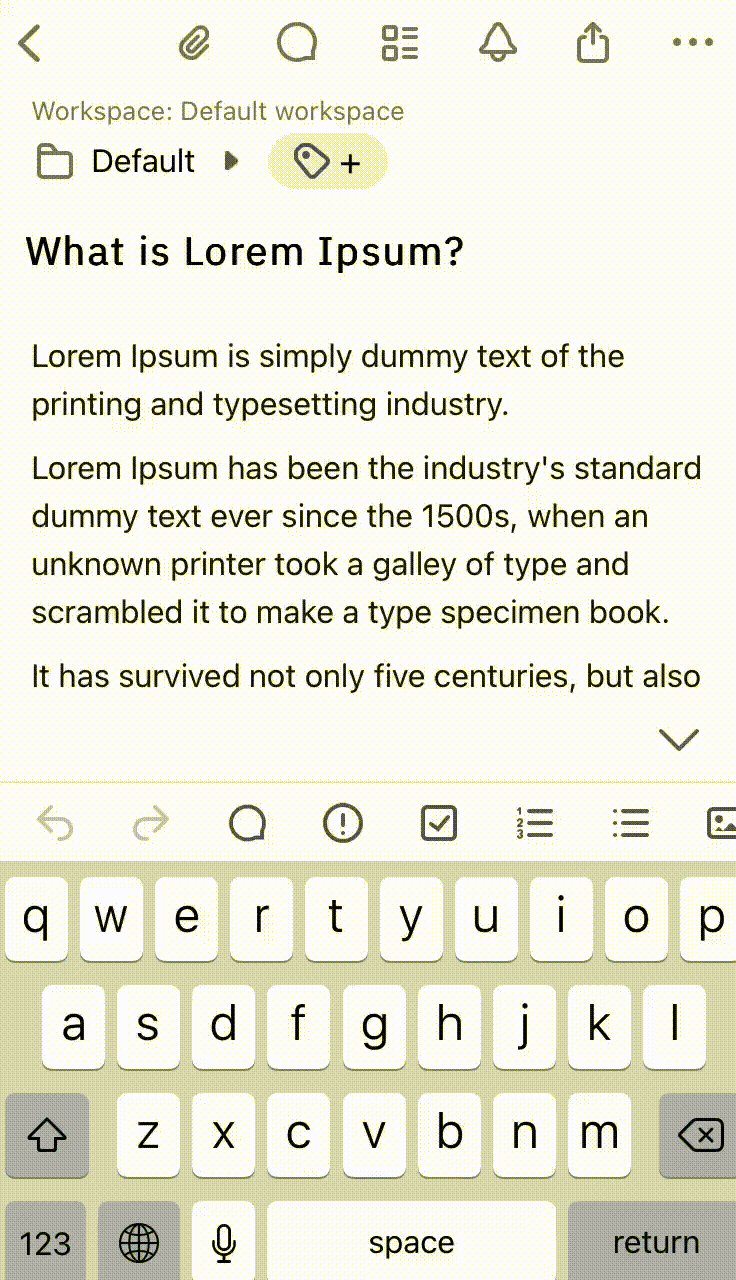 Don't worry about data loss #
After synchronization, all your pages go to our cloud storage. If your pages are synced, you do not need to worry about the safety of your data and their transfer in the event that you change devices or accidentally delete the application – your pages will be safe and sound and will appear as soon as you log back in.
Work together on the same pages #
Nimbus Note has developed a unique conflict resolution algorithm that allows several people to work on the same page at the same time. Rest assured that your data will not be overwritten by another workspace member. Let's say you're editing a page while offline, and your colleague is editing the same page with the Internet. After synchronization, both you and your colleague's changes will be available.
Protect your data from others #
Use Face/Touch ID or a digital passcode to keep your pages as safe as possible.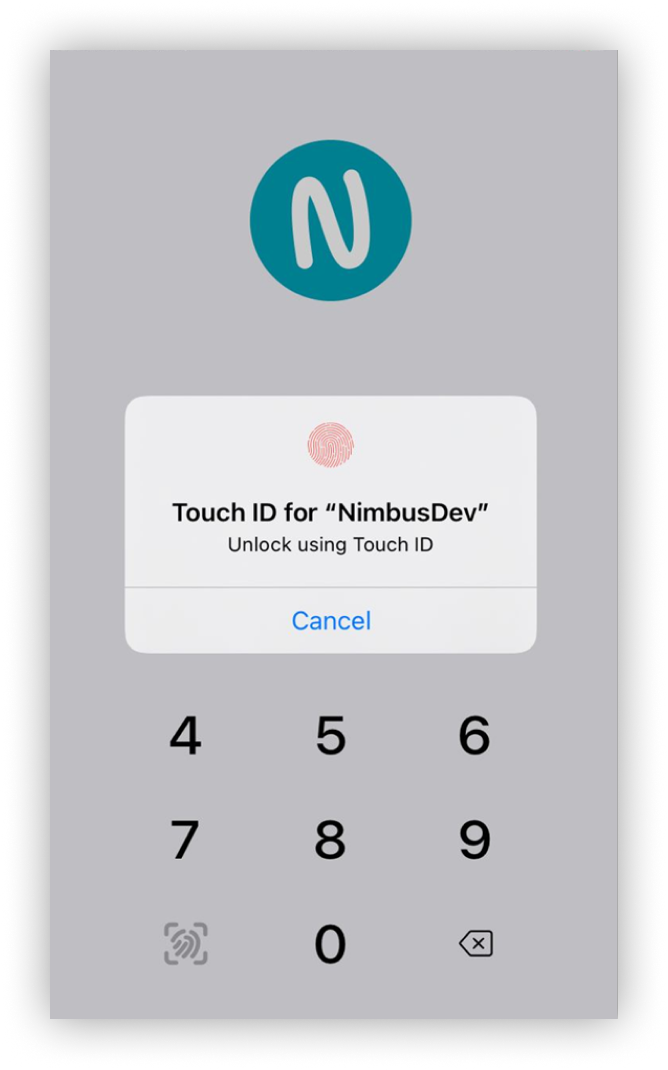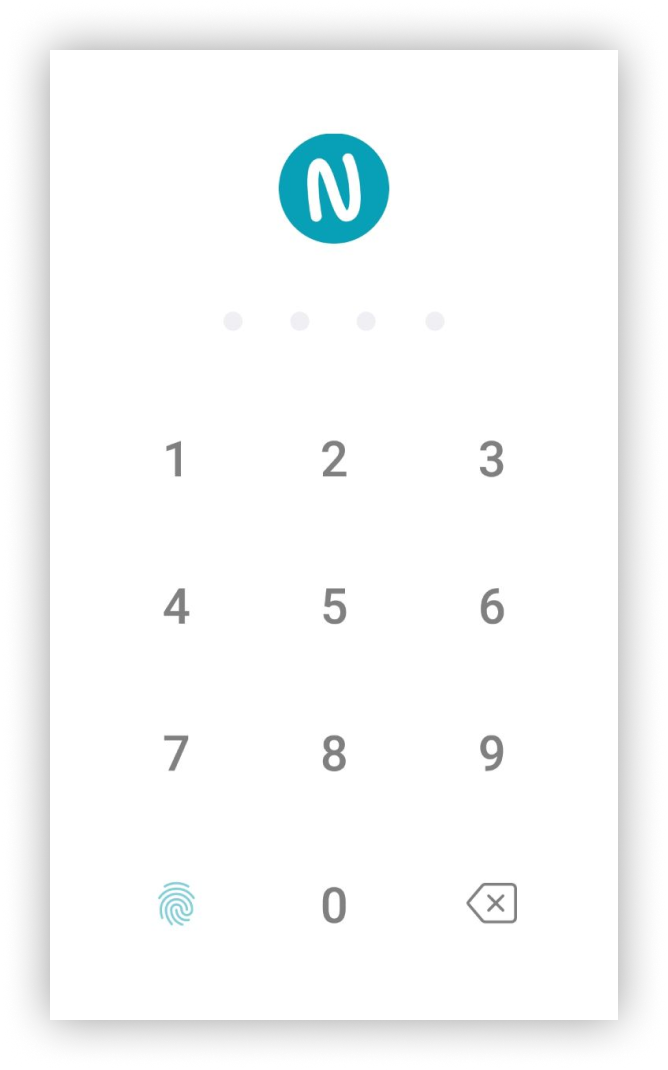 Customize the appearance of the app to suit your needs #
The Nimbus Note application is not only visually appealing but also makes reading and writing easier on your eyes. Switch between the application's light and dark theme and choose the one with which you are most comfortable.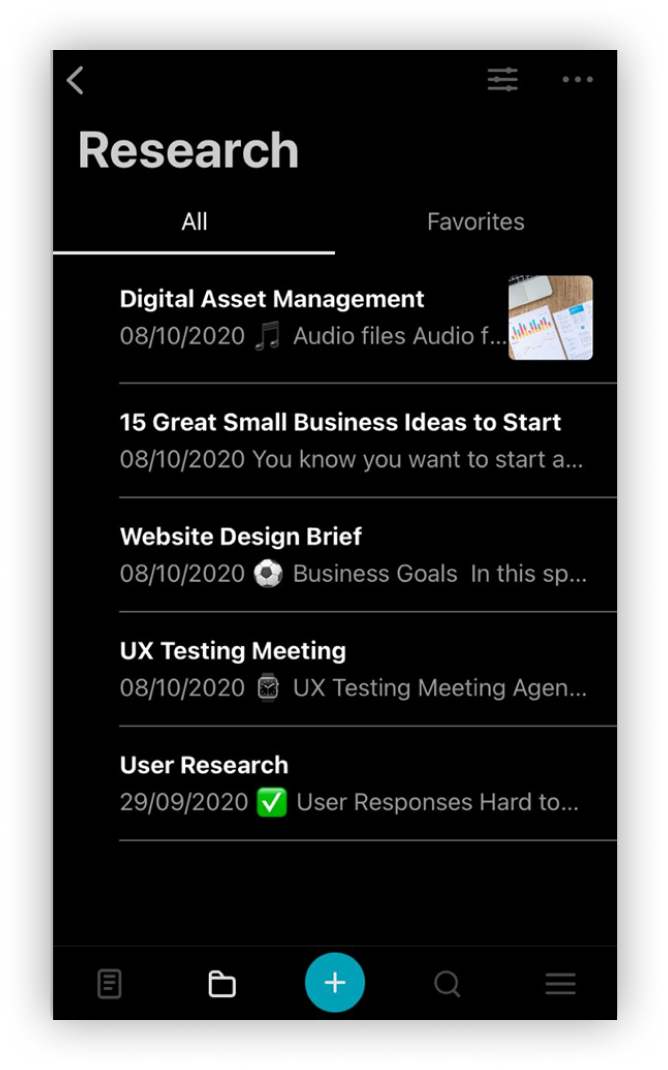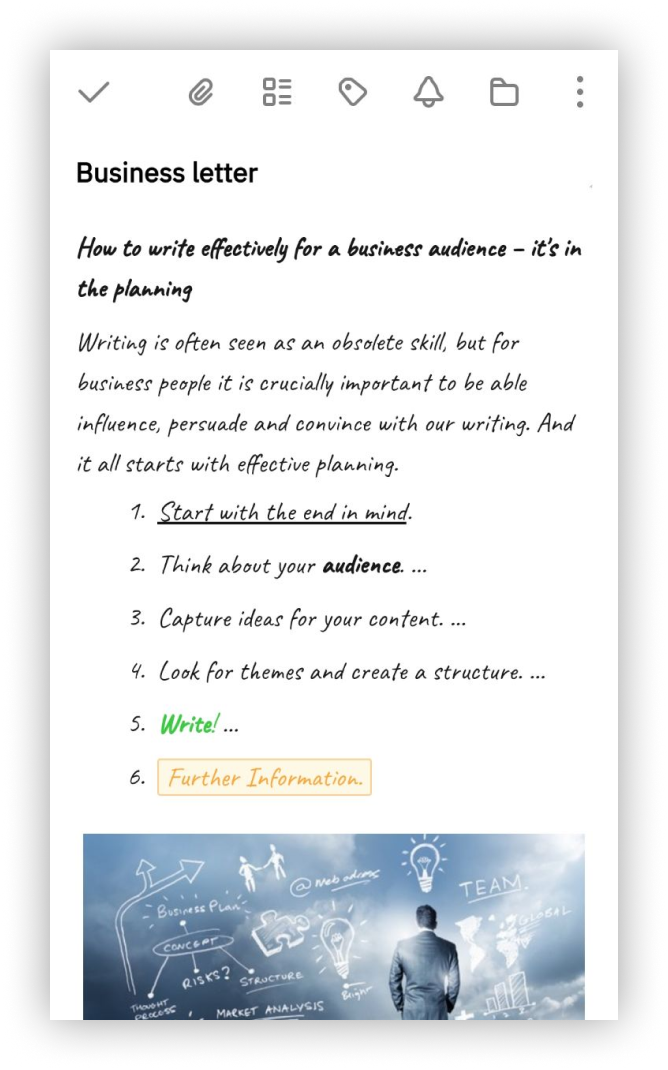 ☝ Note: Nimbus Note has support for adding text to pages using Apple Pencil. You don't need to take any additional actions, except making sure that the Scribble option is activated in the Apple Pencil settings.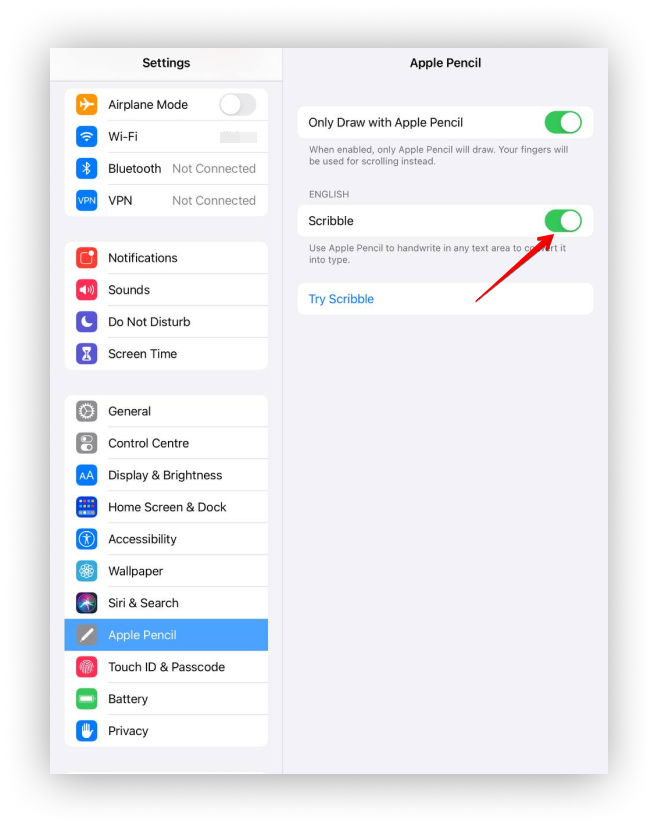 Share your pages with others #
Save your page in PDF format, share it with media on other applications, or create a public link to make your page publicly available.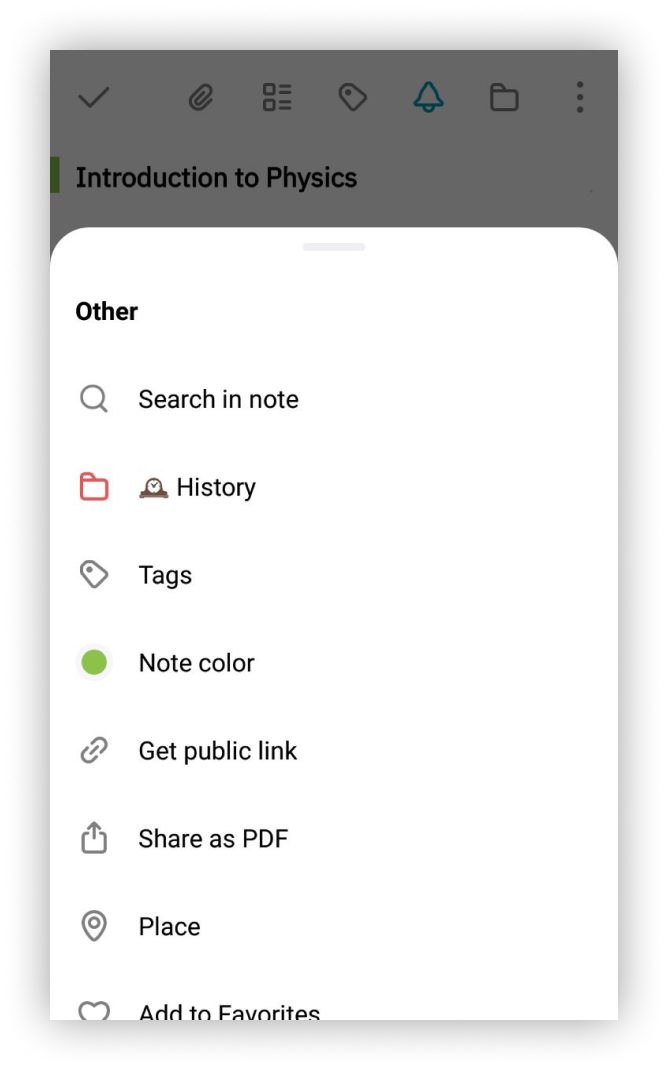 ☝ Note: If you need additional exporting variants, use the Nimbus Note desktop application. There you can export data to PDF and HTML, as well as create server backups for backup capturing, reliable storage and full data recovery.
Easily duplicate pages #
Do you want some pages to be used as templates from which you can create copies? You can easily duplicate pages in mobile apps for Android and iOS both online and offline! This feature allows you to create a complete copy of the page without affecting the original one. Just open your page, choose Duplicate from the menu – and it's done!
Convert paper documents to digital files #
With our updated mobile document scanner, you can easily digitize your documents, receipts and business cards. By subscribing to Premium, you can also extract text from documents.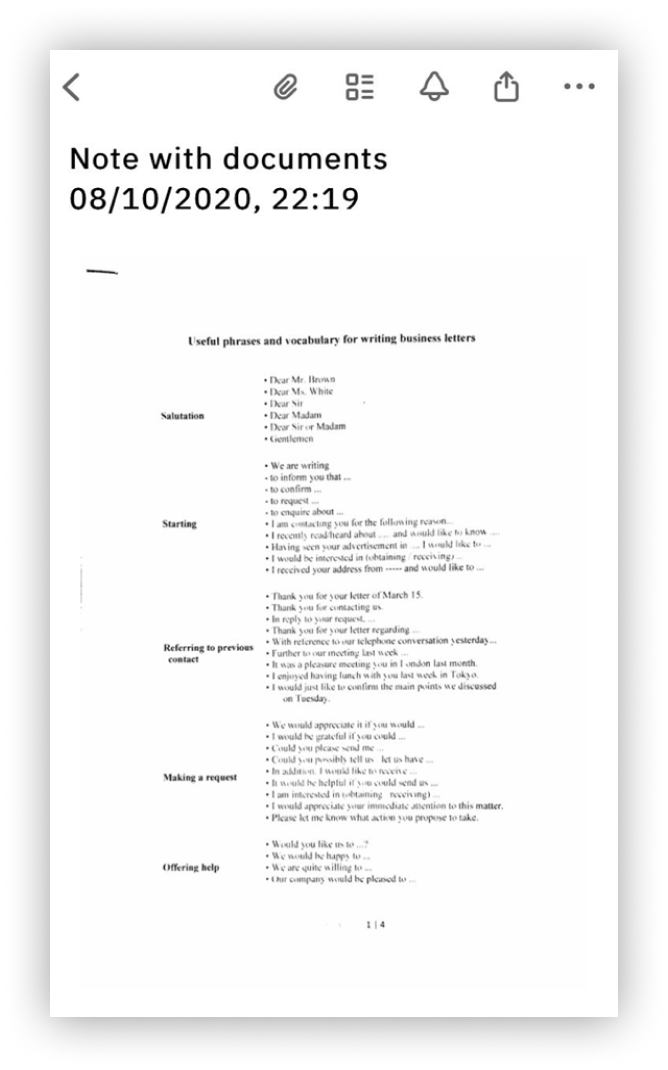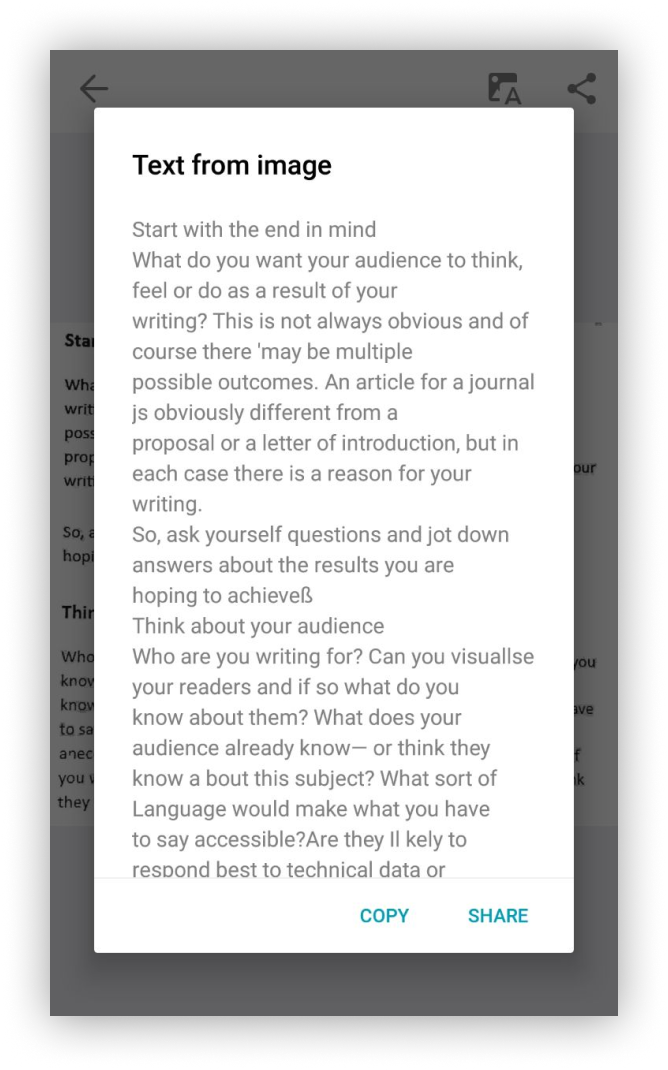 Don't miss any events using reminders! #
You can easily add time reminders to pages by setting a date for the first reminder and how often you want to be notified. For Android devices, you can also set reminders by location and phone number. With the help of reminders, you won't forget anything important to you.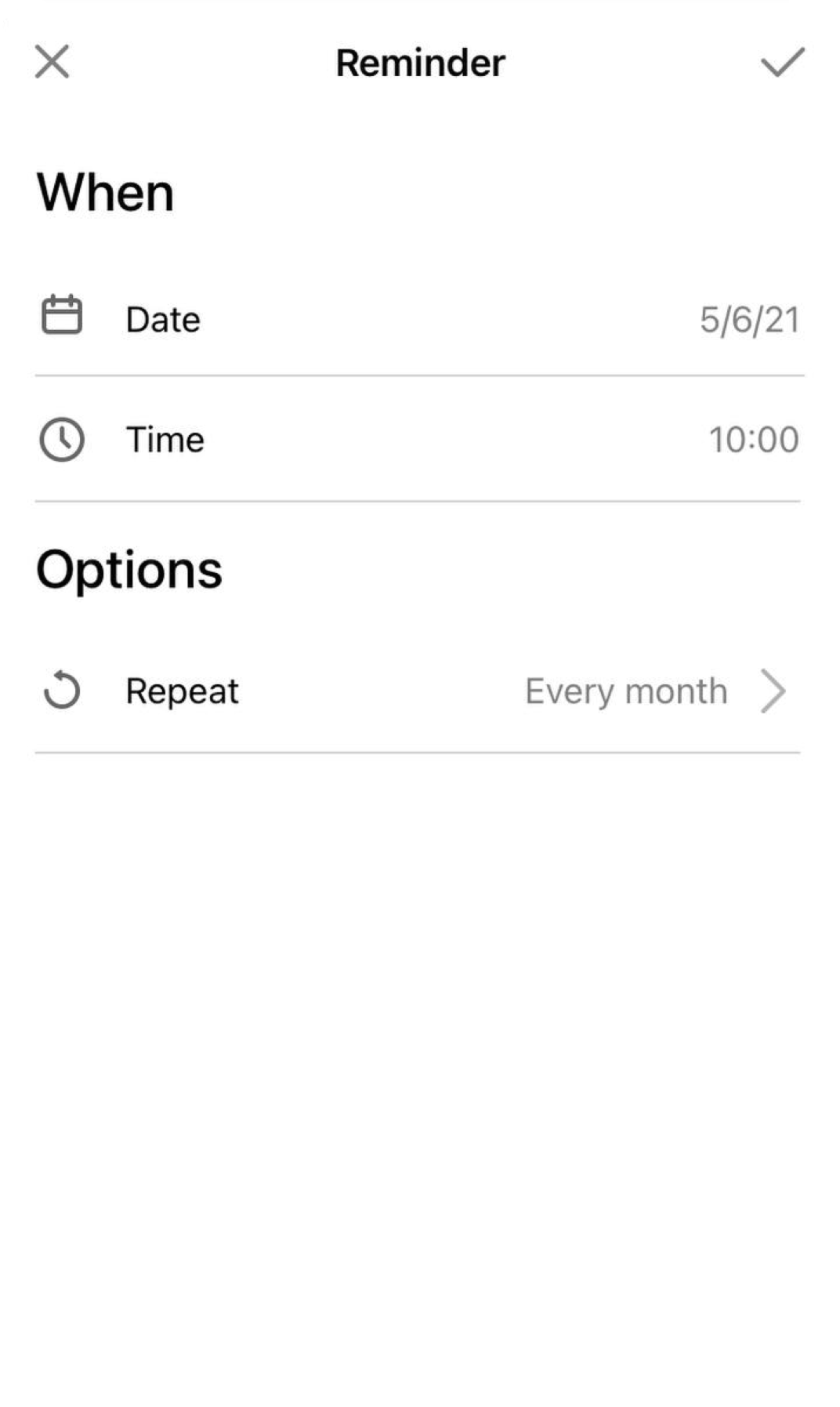 ☝Note: If time reminders do not work properly for you, it may be because battery optimization is enabled. Try disabling it for Nimbus Note. You can find detailed instructions here.
Save everything into Nimbus #
Improved sharing functionality allows sending any media and other files from your device to Nimbus, as well as articles, links and bookmarks from the browser. Choose a folder and workspace, add text and save your pages in just a few easy steps.
Find information easily with Advanced Search #
The smart search used in the application allows you to not only find the desired keywords and their combinations in the title and body, but also search by pictures and files and refine results by specifying tags and folders.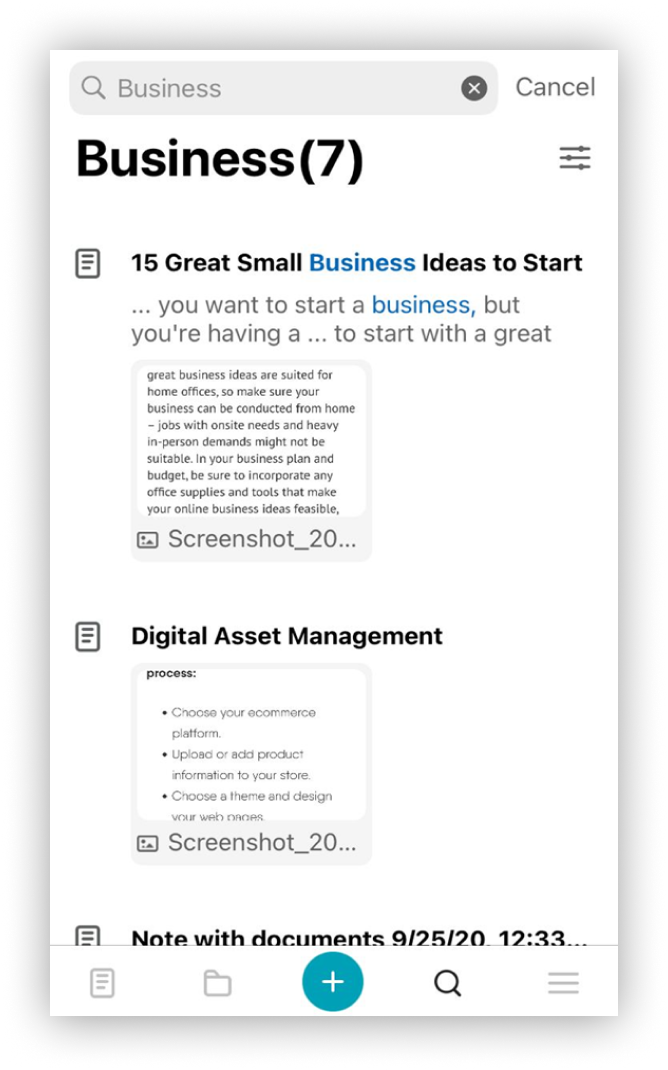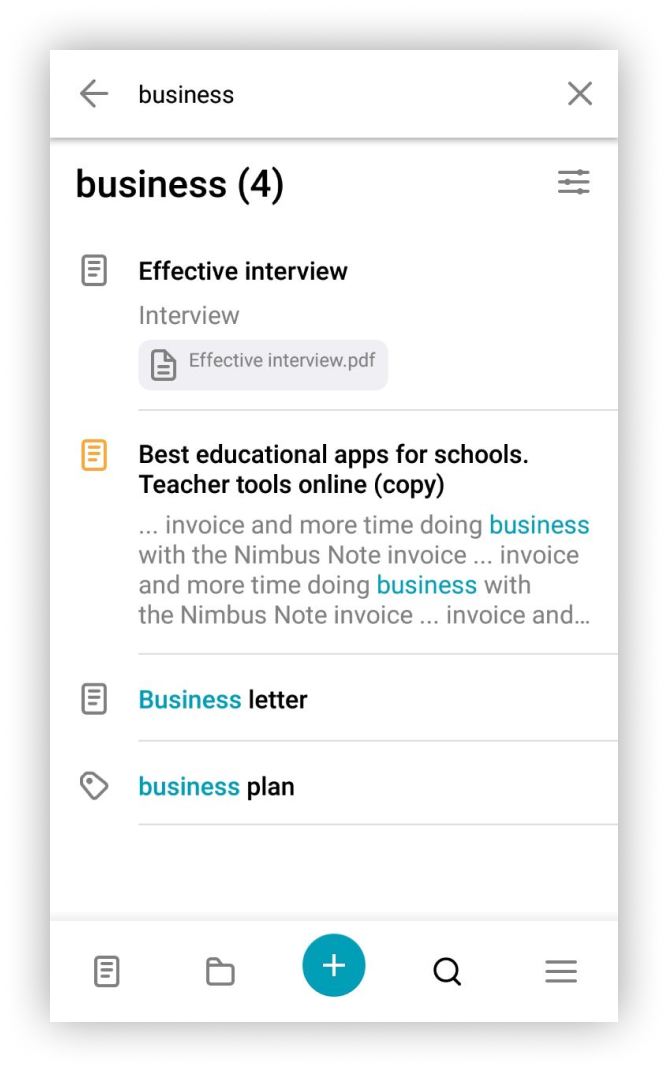 Stay on trend with regular updates #
Nimbus Note does not sit still. We regularly add new functionality and capabilities to our product, so your interactions with the application are even faster and more pleasant!
Nimbus Note mobile app – all the best in one place!