For Nimbus Capture, you can create a business organization that centrally manages Nimbus Capture Pro licenses among your colleagues and friends.
You can create an organization using the link https://nimbusweb.me/capture-pro/ where you must select the Team Plan: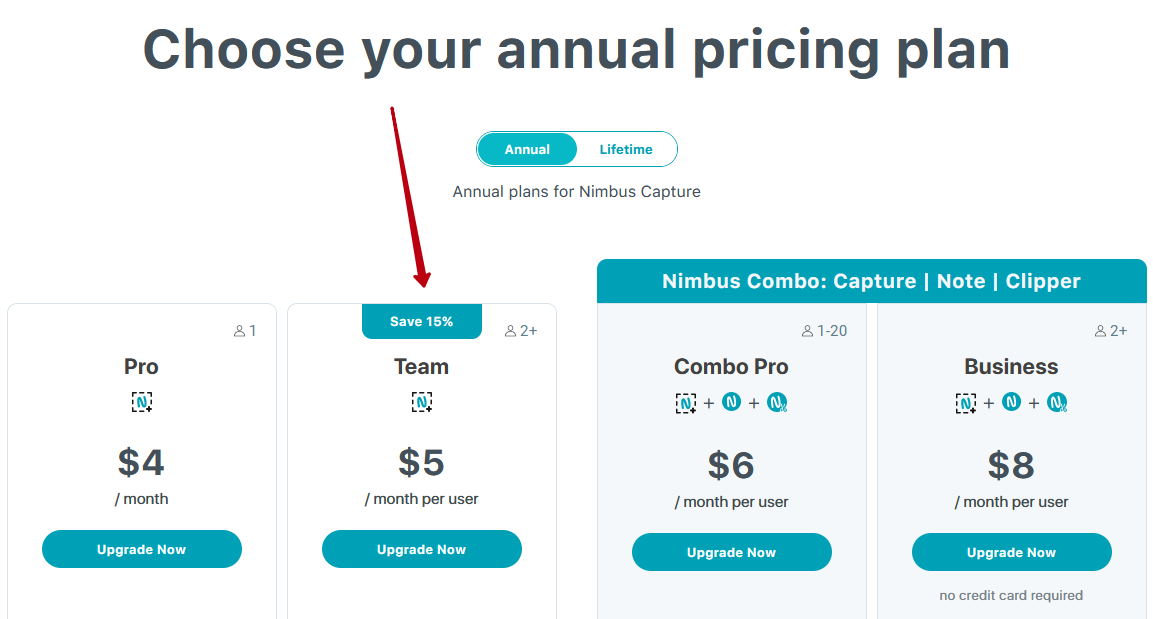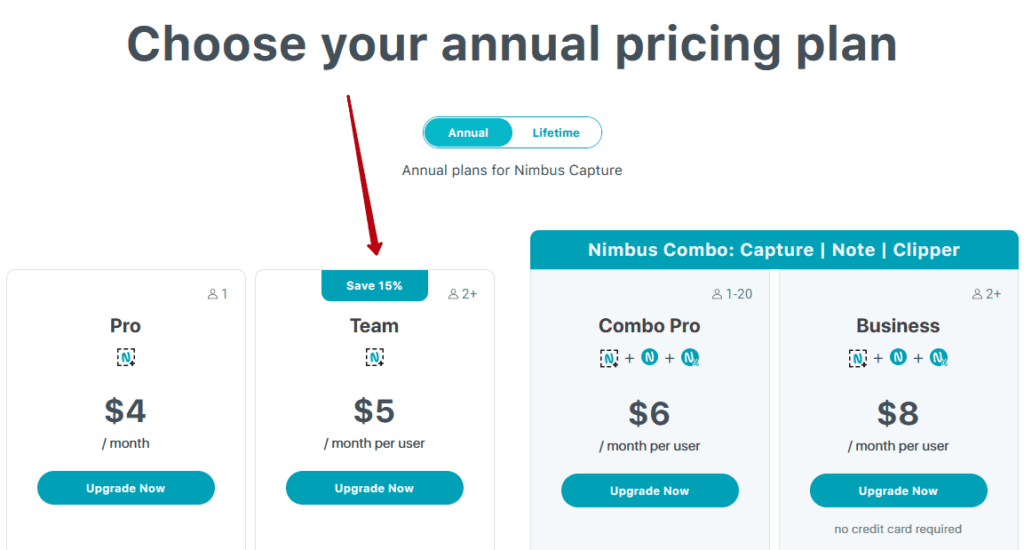 After creating an organization and completing payment, you will be taken to the organization management console.
Adding a new member #
You can invite new members through the Invite new members option:


Here you must specify your email and select a role:
Member – a regular user who receives the Nimbus Capture Pro plan when invited.
Manager – a user who, when invited, receives a Nimbus Capture Pro plan and gets access to the console to invite other participants.
Managing the members of the organization #
If you click on Member, you will be taken to the member management page of the organization. From here, you can remove members from the organization (and cancel Nimbus Capture Pro accordingly) or reset the password for the account: