You can invite members (such as colleagues, relatives, or friends) to your workspaces. For example, you can manage joint lists of purchases and tasks with your family members. Together, you can edit, add items, and more.
Add members #
1) Go to your organization's business console – https://teams.nimbusweb.me/
2) Click on Invite new members.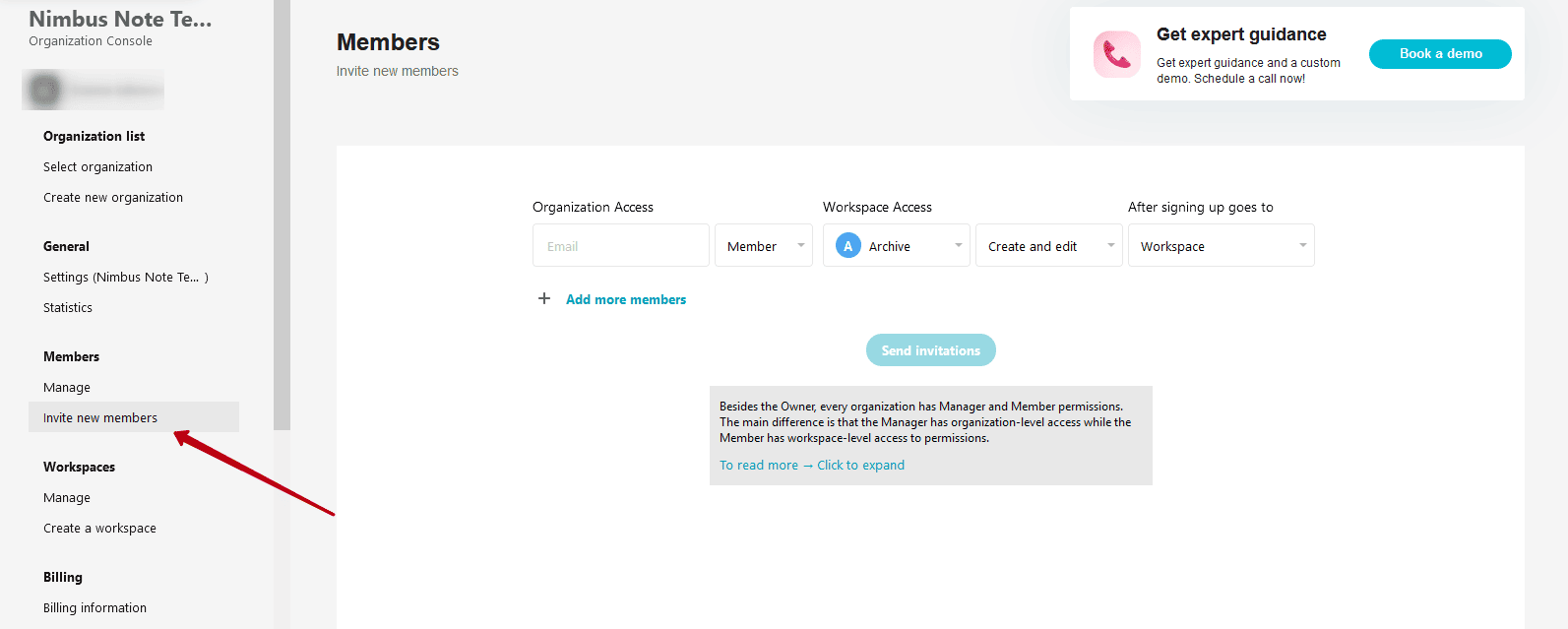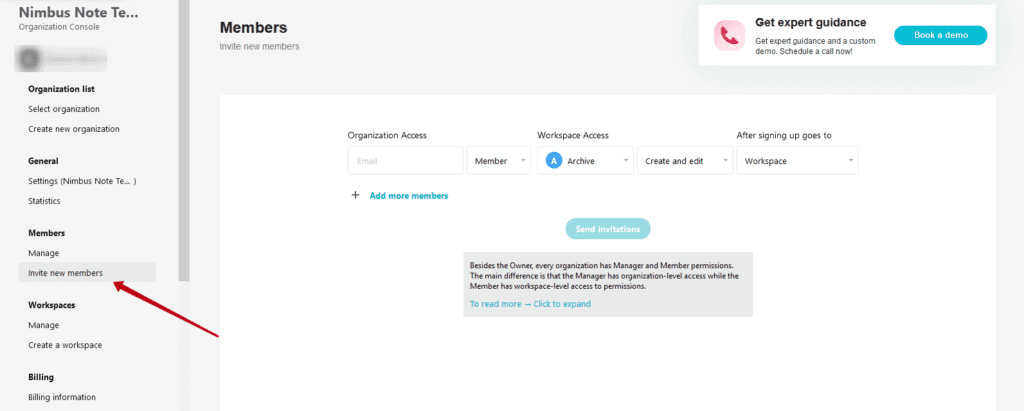 3) In the window that appears, you can specify:
Member's Email
Role (guest, standard member or manager). Please note that a guest can only be added to one workspace, while a manager will be added automatically to all workspaces.
The workspace to which the guest will be invited.
Permissions (Edit or Read Only).
If the workspace has a portal, you can immediately invite a new member there.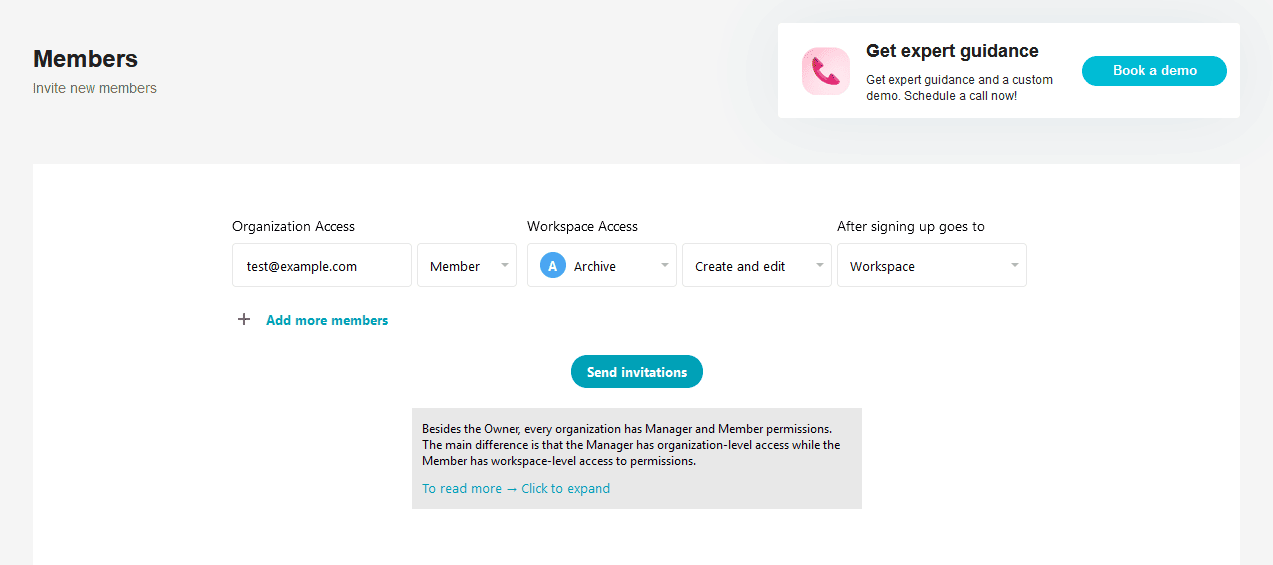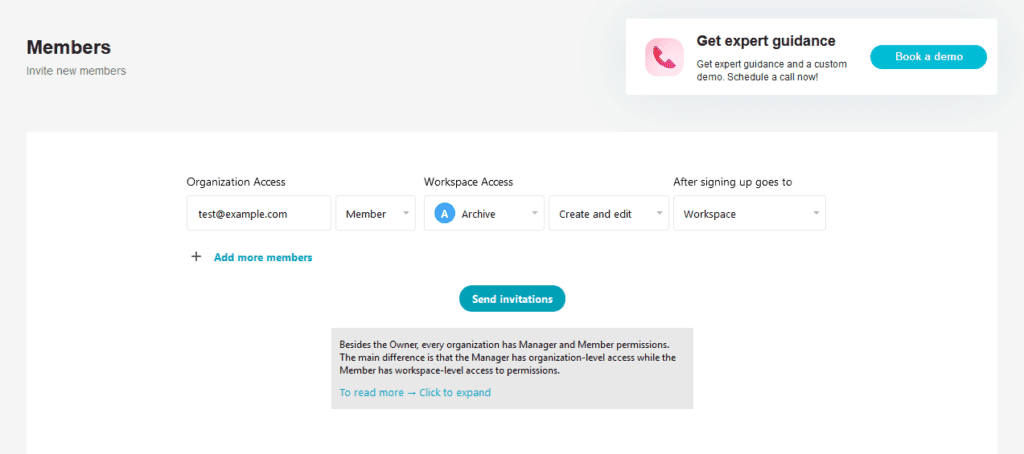 4) Next, click Send Invitations. Member must accept the invitations (or follow the Magic link) to become a member of the organization.
I want to invite a new member to only a specific folder or page. Is that possible? #
Yes, of course! This functionality is available for Team and Business plans. You can read more about restricting access to folders here – Managing access to folders and subfolders – Nimbus Platform. If you want to restrict access to a page, in this guide will help – Managing Access to Pages – Nimbus Platform.